Top 10 Best Off-Road Vehicles
Not all four-wheel drive vehicles are created equal. Many are similar and are very capable in their own ways, especially depending on the type of off-road driving you do and terrain you prefer but some are just flat out better than others. Trying to classify all 4x4s into one list is like trying to herd cats, they're all going in different directions and don't care what you say. In an attempt to appease the off-road powers that be, I've put together a list of my top 10 best off-road vehicles as a starting point for a "do most everything" vehicle that factors in cost, aftermarket support, usability and a little bit of cool-factor.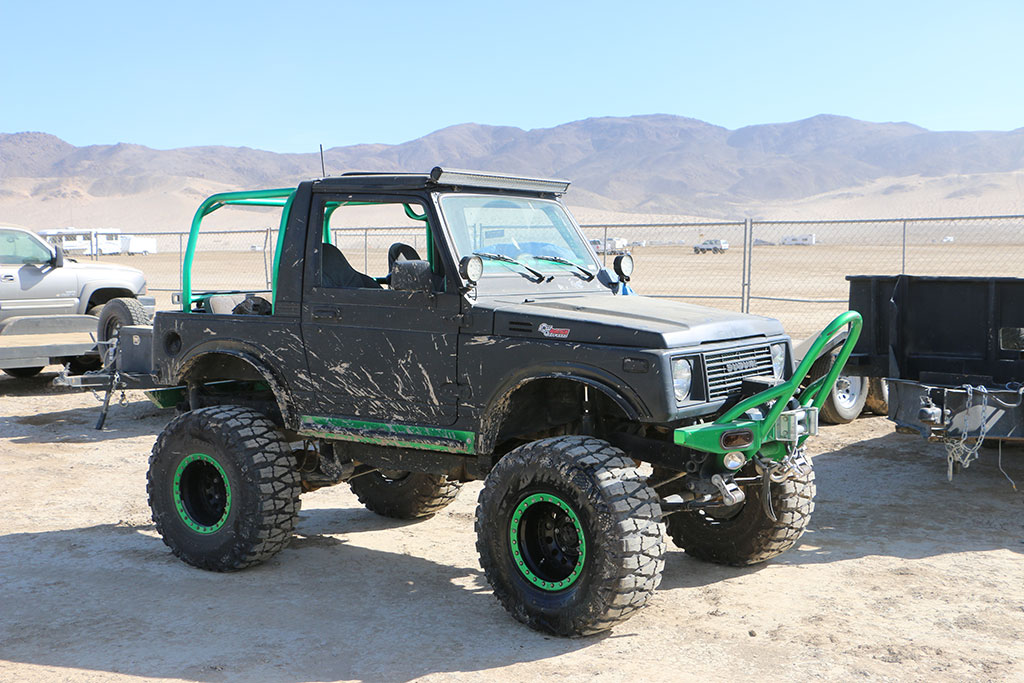 10. Suzuki Samurai
The Suzuki Samurai, also known as the Suzuki Jimny outside the U.S. has been around a long time. First production started in 1970 but didn't hit State-side until 1984 with the SJ413 model. They are light and inexpensive. Aftermarket support is mediocre but just about everything is available.
When it comes to what it is capable of, well, it's ok in stock form. They have reliable leaf spring suspension design and straight axles front and rear, removable tops and no frills. They are very reminiscent of old flat fender Willys Jeeps with a few modern upgrades like a stereo and even A/C on some models.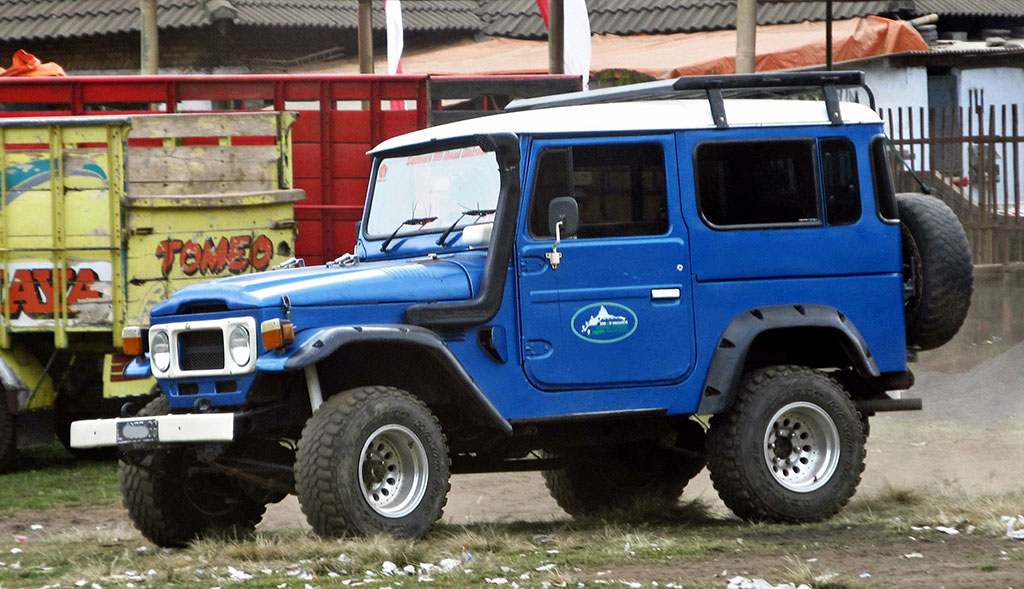 9. Toyota FJ40 Land Cruiser
The FJ40 gets on the list with sheer brute strength and vintage cool-factor. Toyota's Land Cruiser line has had a well established grip on the off-road world for a long time and the FJ40 is a big reason for that. Available in soft top configuration as well as permanent hard top versions, they were bigger than Jeep CJs, had a nearly indestructible, though not powerful, inline-6 engine and were the go-to vehicle for people who wanted a vehicle like a Jeep, but didn't want a Jeep.
The two-door short wheelbase rig used to have strong aftermarket support but these rigs are getting older and harder to find. As a respected vintage vehicle, purchase prices are climbing. Another rig with leaf springs and straight axles front and rear, a stock FJ40 can out-wheel 90-percent of new 4×4 vehicles sold today.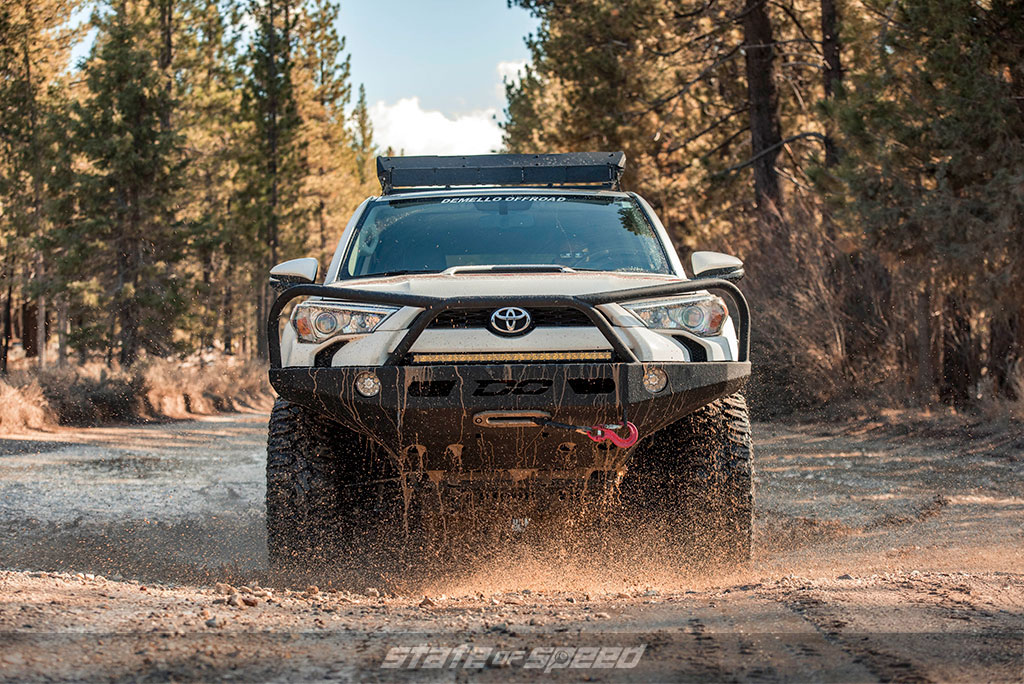 8. Toyota 4Runner
4Runners are also a favorite for the anti-Jeep crowd. There have been many iterations of the 4Runner over the years, the earliest coming with leaf springs and straight axles, then to independent front suspension with a live-axle rear that uses coils to support the body. Overall, the 4Runner has improved with each new body style in some form, though each generation gets more creature comforts and more low-hanging body panels. With the Overland theme growing, 4Runners still have a tight hold in the off-road world.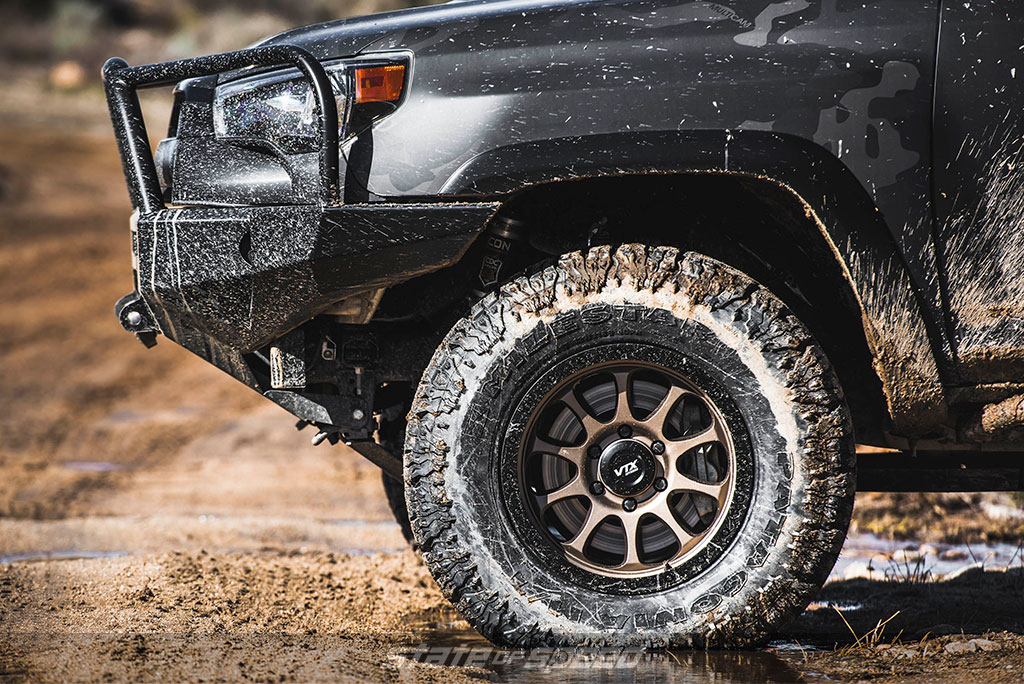 Aftermarket support varies wildly from generation to generation, but each have their niche. Bumpers, rock rails, skid plates and so much more are available. Toyota has had a long history of reliable motors, from the 22r, the 3.4L V6 to even their V8s, which are available in some of the late model 4Runners.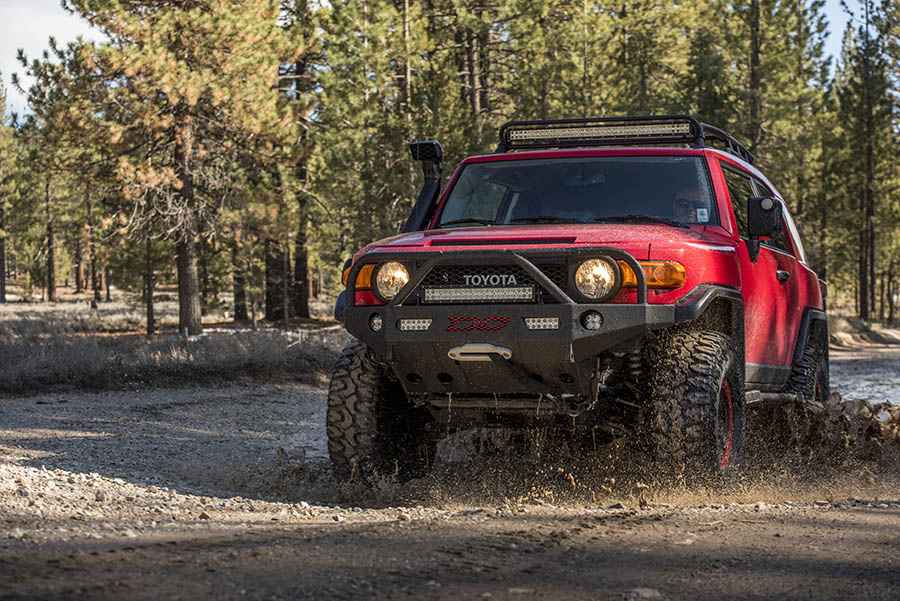 7. 

Toyota FJ Cruiser
Toyota's FJ Cruiser shares a lot with the same year range 4Runner, from 2006 to 2014. The two-door rig added a specific vibe to what is essentially the same platform and on a shorter wheelbase. Aftermarket support skyrocketed when the FJ Cruiser hit the dealer lots. Since then, the support has dialed back but is still available.
The IFS front and straight axle/coil rear is a solid suspension that is good for most off-roading. The suspension is a little more complicated to modify and doesn't articulate the same as a straight axle, but higher speed activities are generally more enjoyable because of it.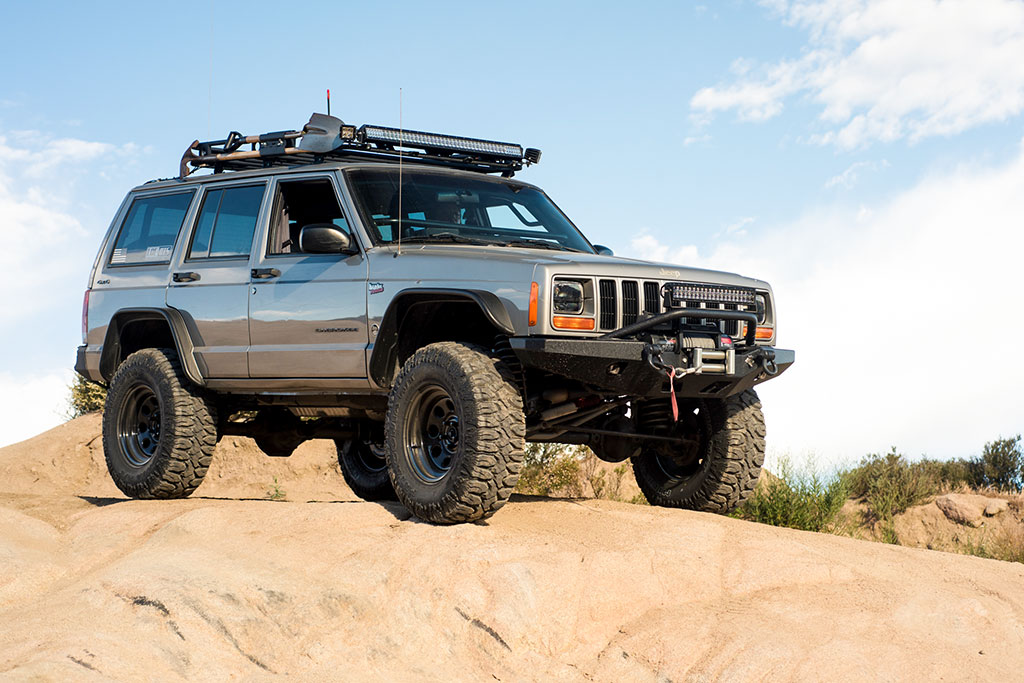 6. Jeep Cherokee XJ
When the Jeep Cherokee XJ hit the market in 1984, it started a chain of events that leads directly to where the Jeep brand is today with the 4-door Wranglers. Available in both two door and four door, buyers had a good option for a compact SUV that didn't break the bank and could go anywhere.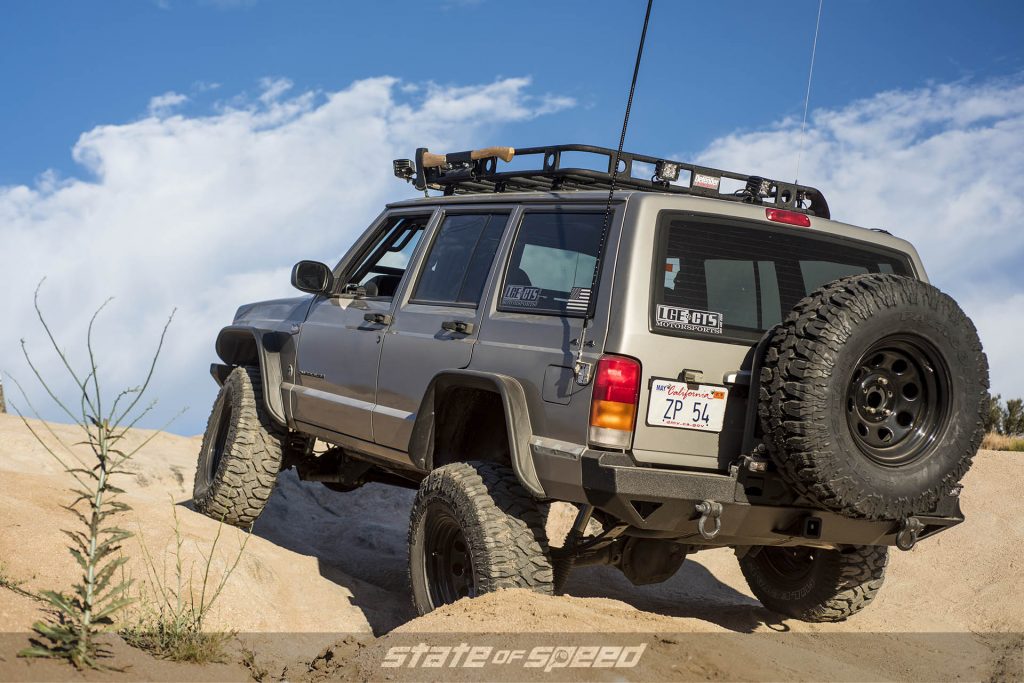 The XJ had an eighteen model year run on the same platform, with a body and trim refresh in 1997. Loaded with the classic Jeep 4.0L inline six power plant, available in two or four door models with straight axles, it has been hard to beat. Aftermarket support is high and with more than a million XJs on the road, vehicle prices are nominal.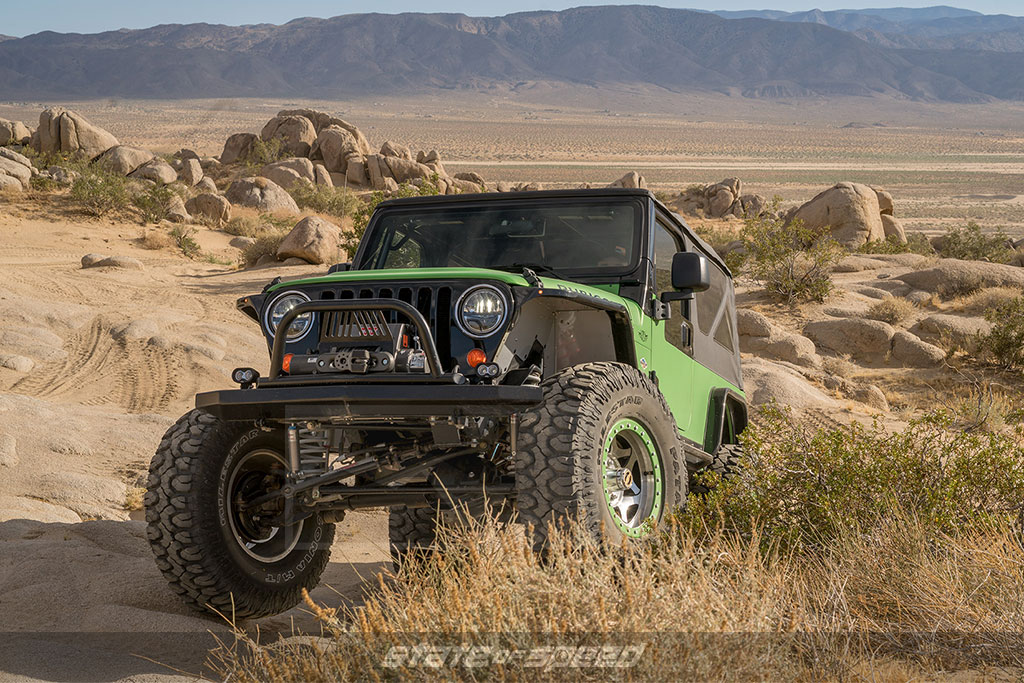 5. Jeep Wrangler TJ/LJ
When most people picture a Jeep, they have an image of a Wrangler TJ in their head. Short wheel base, removable hard or soft top, aftermarket support coming from every angle for anything you could possibly imagine. The TJ was the last Jeep to run the 4.0L I-6 and never had a ton of frills. Rubicon models step the game up significantly, along with the price tag.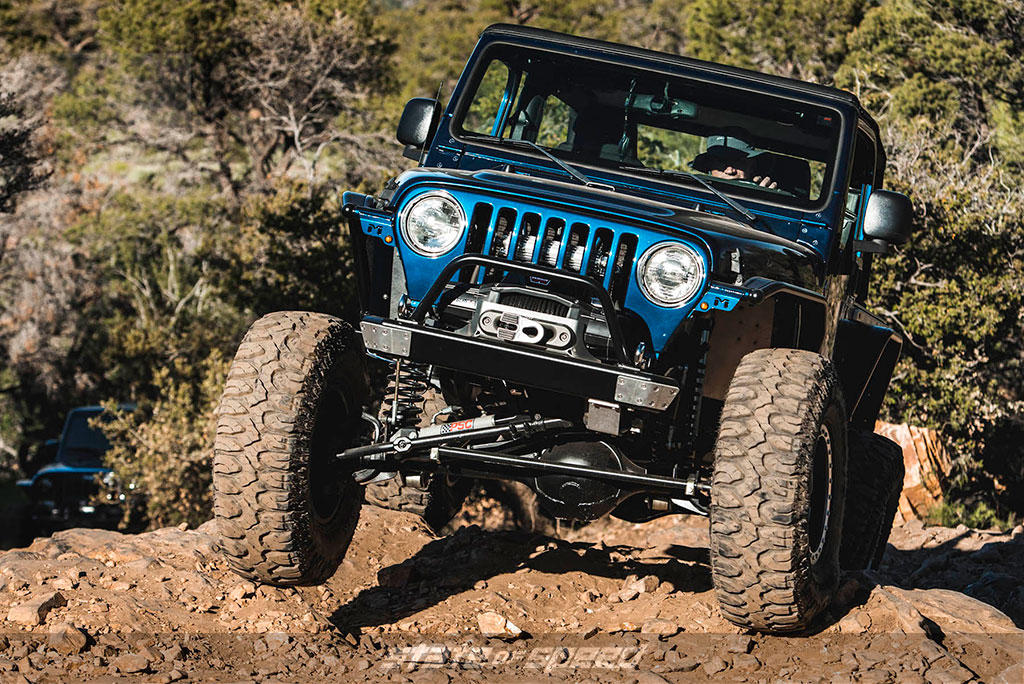 Next on our top 10 best off-road vehicles list is the Jeep Wrangler JL. The Wrangler LJ Unlimited is generally considered the holy grail of off-road vehicles, if you can get your hands on one for a decent price. The longer version of the TJ could use most of the same parts but had a wheelbase that was better suited for wheeling in just about any terrain. Prices of both the TJ and LJ have not dropped as fast as many other off-roaders because the demand for them is still high.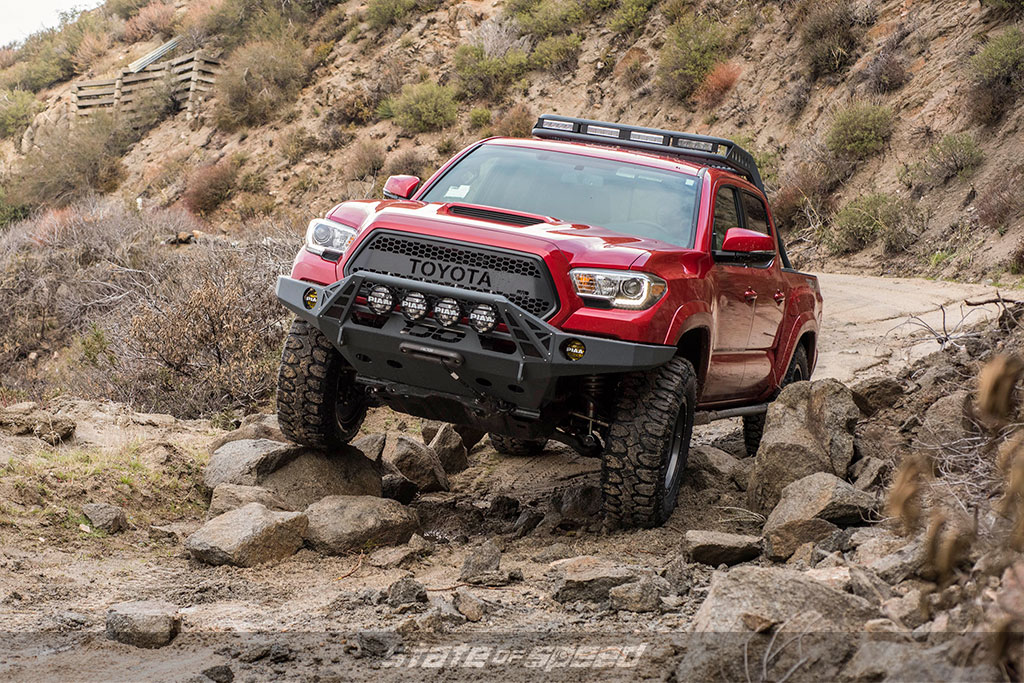 4. Toyota Tacoma
Toyota trucks have their own legacy aside from the rest of the brand. Strong, reliable trucks that can be used for nearly any task. Just like the other Toyota's on this list, they have great motors and a well rounded suspension.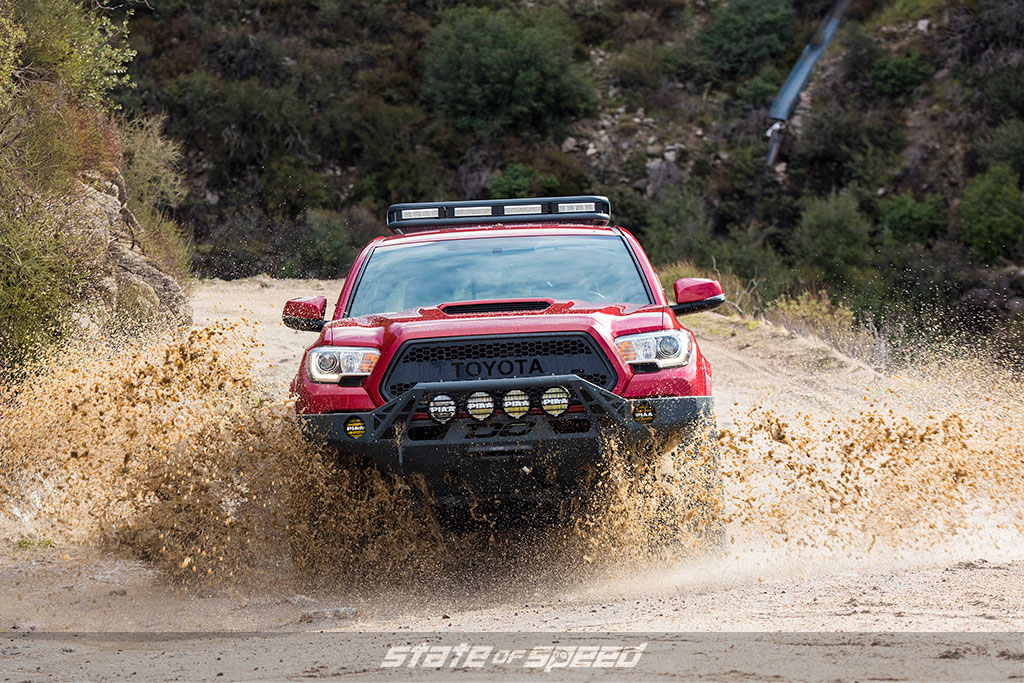 Aftermarket support depends on which generation but as a popular rig for Overlanding, the parts lists is continually growing. While not the best rock crawlers, Tacomas find an easy home blasting down fire roads and sand as much as it does on the highway.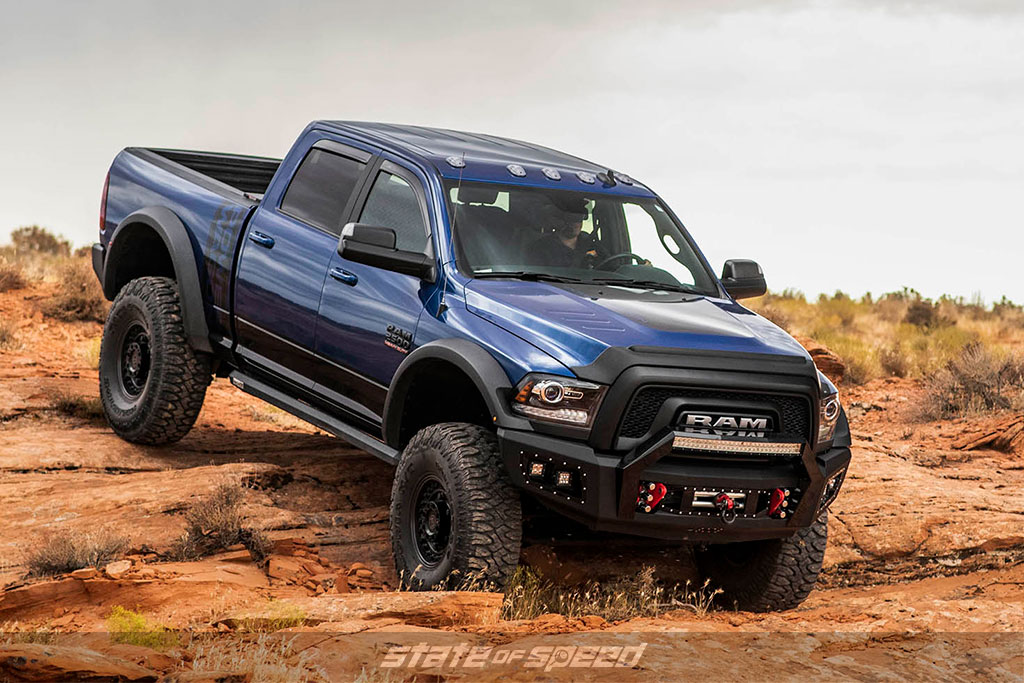 3. RAM 2500 Power Wagon
The Ram 2500 Power Wagon is the Rubicon of Ram trucks. Lockers front and rear, strong and durable coil suspension front and leaf or coil rear depending on year, plus a HEMI V8 powerplant. Power Wagons are beasts that can tackle anything, as long as there's enough room for the wide solid axles and body.
The Power Wagon comes with a winch direct off the showroom floor, along with its hefty price tag. A truck like this makes a great tow rig that converts to a recovery rig for smaller brethren.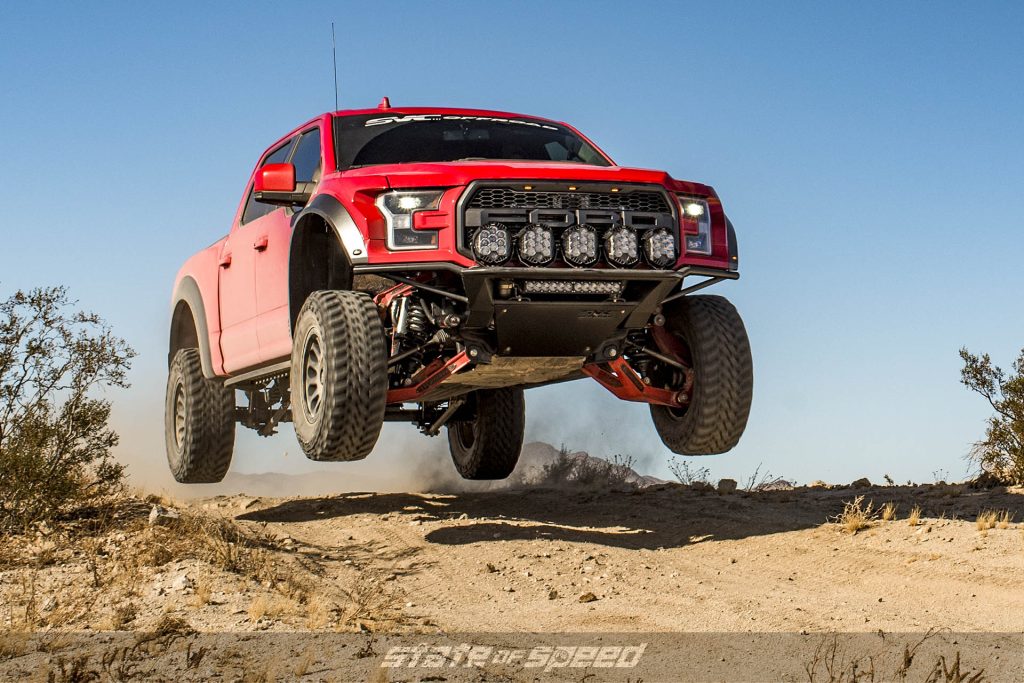 2. Ford Raptor
By far, the Ford Raptor wins the cake when it comes to high speed action capability direct from a manufacturer. Long travel King Shock coil overs, 35-inch tires and a rear locker make it a no-brainer if you want to cover lots of distance quickly.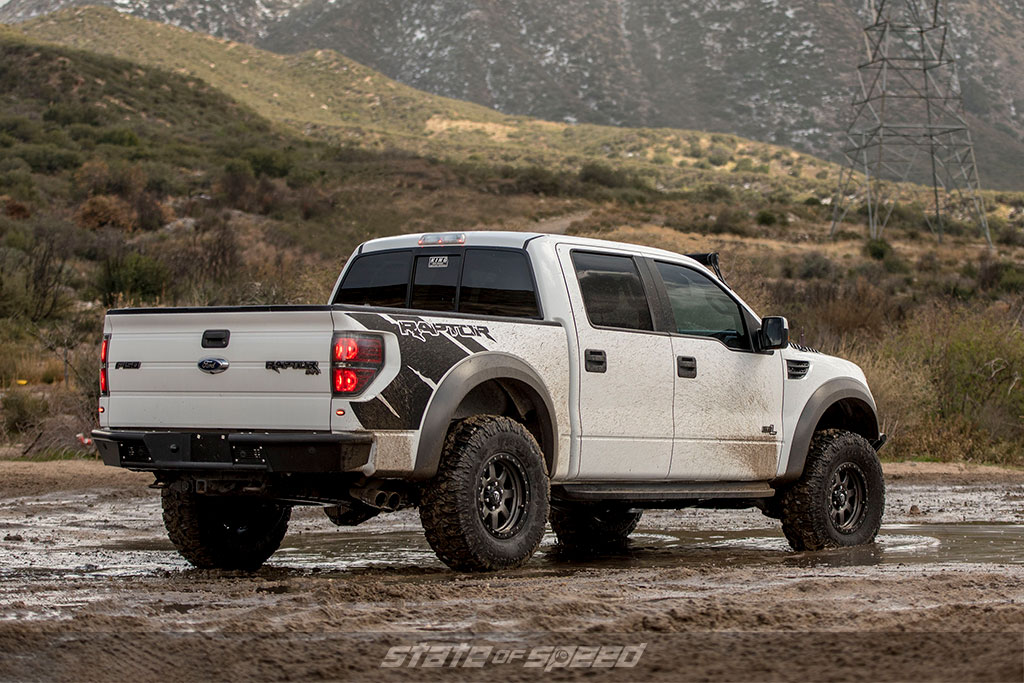 Price tag is usually the only drawback to Raptors, though first-generation models are starting to dip in price. As a vehicle that wasn't specifically designed to handle rock crawling, with the help of their long wheelbase and traction controls, they can handle more than you might expect. Every other aspect of off-road is no sweat for a Raptor. The aftermarket loves the Raptor and has a massive amount of accessories and upgrades available.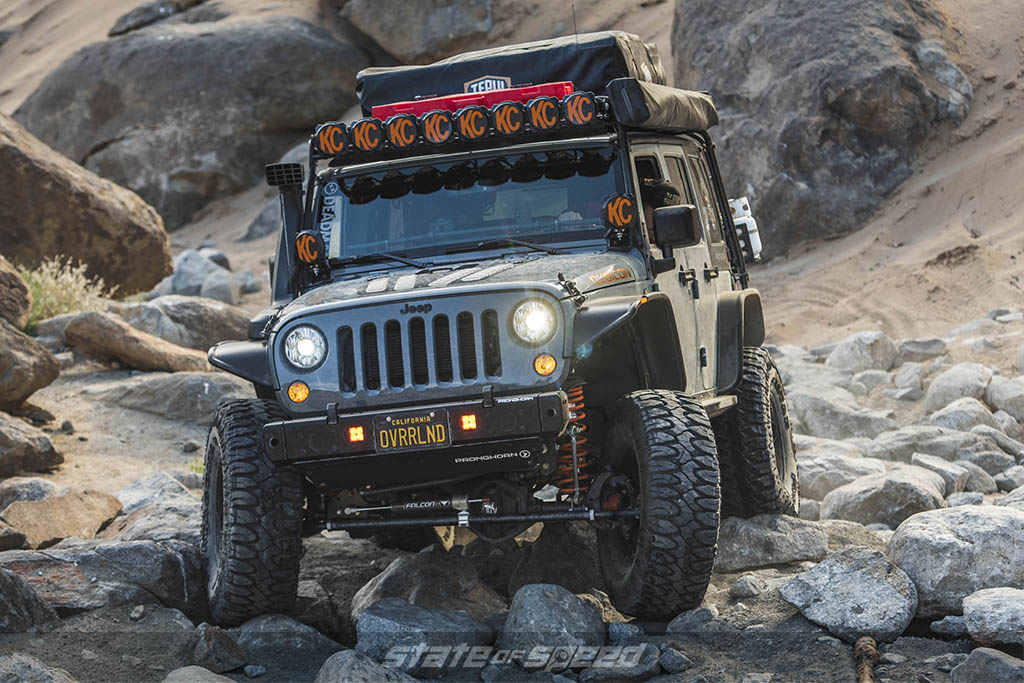 1. Jeep Wrangler JK
The Wrangler JK revitalized the Jeep brand immensely when it hit dealer lots in 2007. The four door Jeep brought attention from a much wider spread of demographics than any other Jeep, or vehicle for that matter, before it. Soccer moms (and Dad's like me), mall crawlers, hardcore rock crawlers, overlanders, desert racers and more all have interest in JKs. They a bigger than previous Wranglers, suspensions are much more effective, have huge wheel well openings for larger tires and can balance as a daily driver/weekend warrior better than most.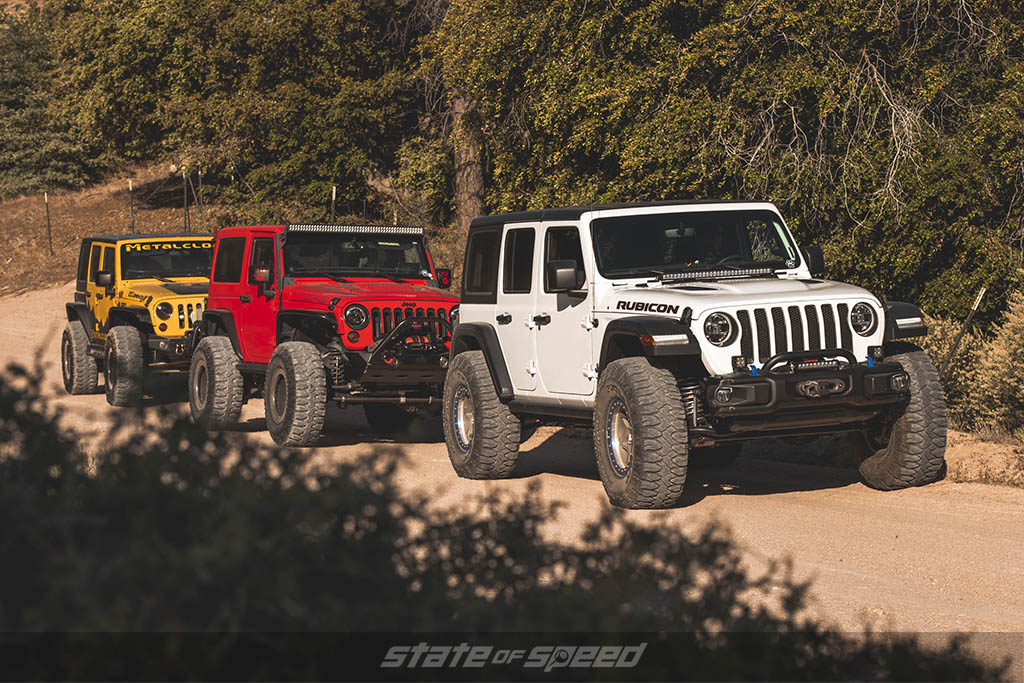 Last but not least on our top 10 best off-road vehicles is the Jeep JK. The JK ran out of production in 2018 and the JL Wrangler took it's place. The JL is extremely similar to the JK and in a few years when there are more used ones for sale, will likely make a list like this but for now, they are just too expensive. Early JKs from 2007 to 2011 used a 3.8L engine that Chrysler used in a minivan that wasn't the greatest. The 3.6L that came out in 2012, along with a 5-speed automatic transmission was a huge improvement. The interior was refresh but otherwise, the Jeep stayed mostly the same. Over a million are on the road and the aftermarket support is the largest of ANY other vehicle in the world.