H

a

l

o

 C

a

m

a

r

o
According to car builder extraordinaire Steve Strope of Pure Vision Design, Simi Valley, California, "A 'Halo Car' is an automobile model that lends prestige or attractiveness to the brands and other models of its manufacturer," or to put it another way, "A unique automobile designed to draw attention to the brand."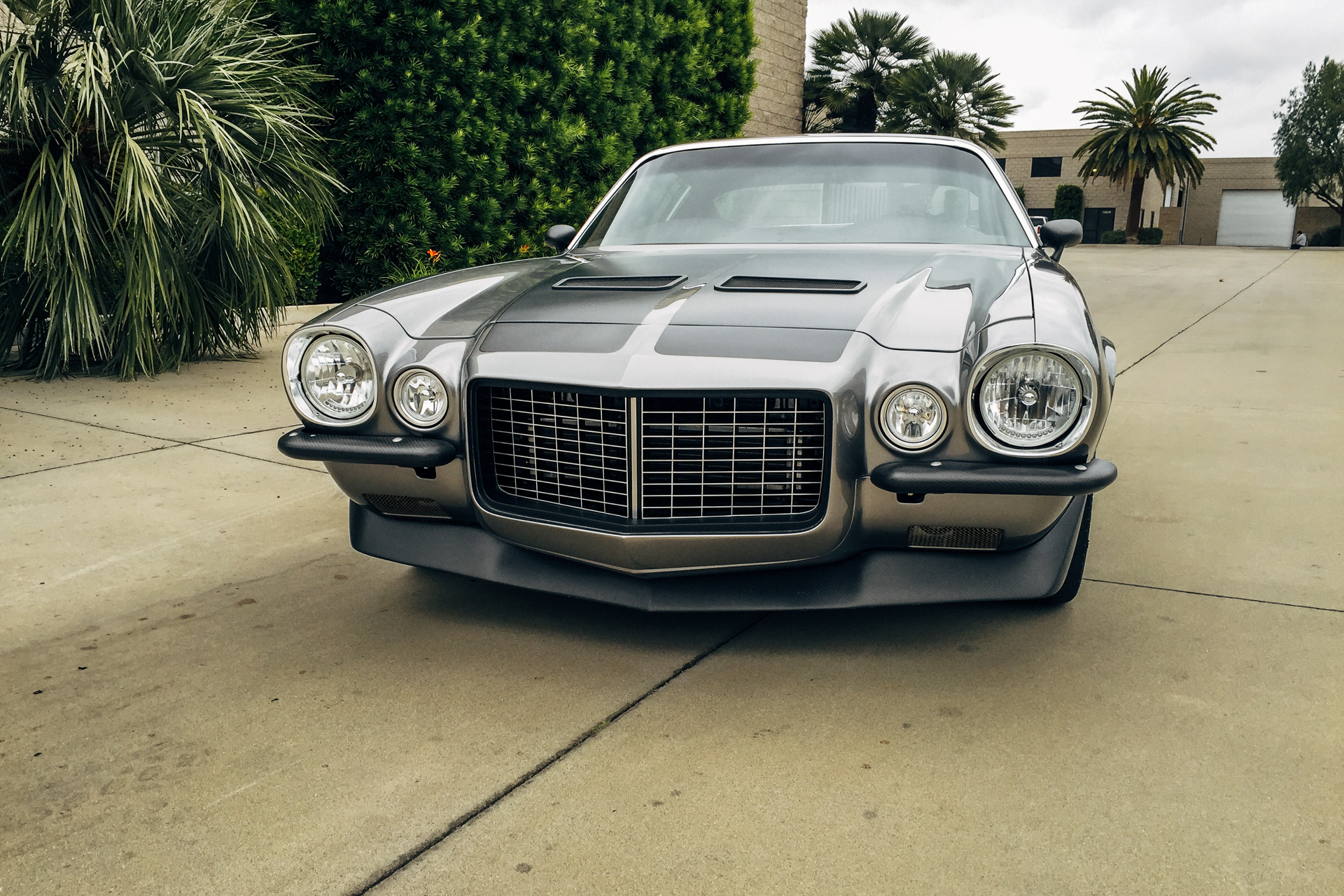 Steve is always very good at concocting the "back story" to his builds and is well known for his creativity when it comes to halo cars; if you visit his website you can see a number of them both past and present—cars like the "Anvil Mustang", the "Martini T-5R Mustang", and the "TT Camaro". This second-gen '72 Camaro was actually Pure Vision's first Camaro project and the owner's brief to Steve was to, "Build the baddest interstate flyer that is a comfortable long hauler that can cruise from SoCal to Vegas at a moment's notice, keep a blistering pace, and do it in style."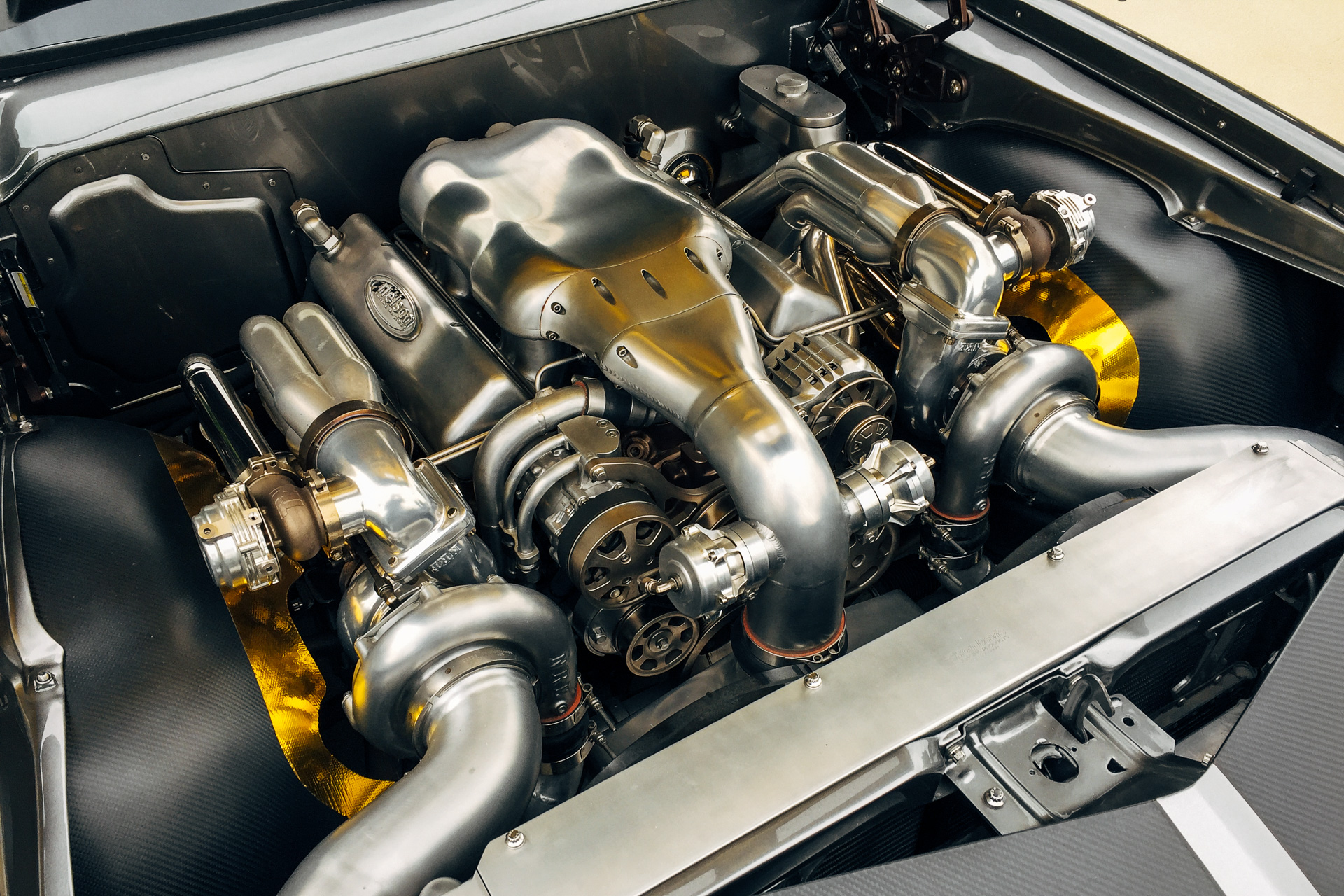 The required "blistering pace" is provided by a 427-cubic inch, cast-iron small-block Chevy V8 built by Tom Nelson Racing Engines in Chatsworth, California—and with twin "mirror image" NRE turbos, a billet, 16-injector "Alien" intake, and stainless steel headers by Aaron Cranford it produces a "throat clearing" 1,320 horsepower. Incidentally, the engine is set back 3 inches while the Ron Davis radiator is pushed forward 3.5 inches—and that heat shielding? That's 24 kt. gold-plated shielding as used by McLaren.
"Build the baddest interstate flyer that is a comfortable long hauler that can cruise from SoCal to Vegas at a moment's notice, keep a blistering pace, and do it in style."
Backing up the power plant is a McLeod clutch and a double-overdrive, 6-speed, close-ratio Tremec Magnum transmission Cryogenic treated and massaged by the folks at Modern Driveline in Caldwell, Idaho, to withstand the staggering horsepower loads.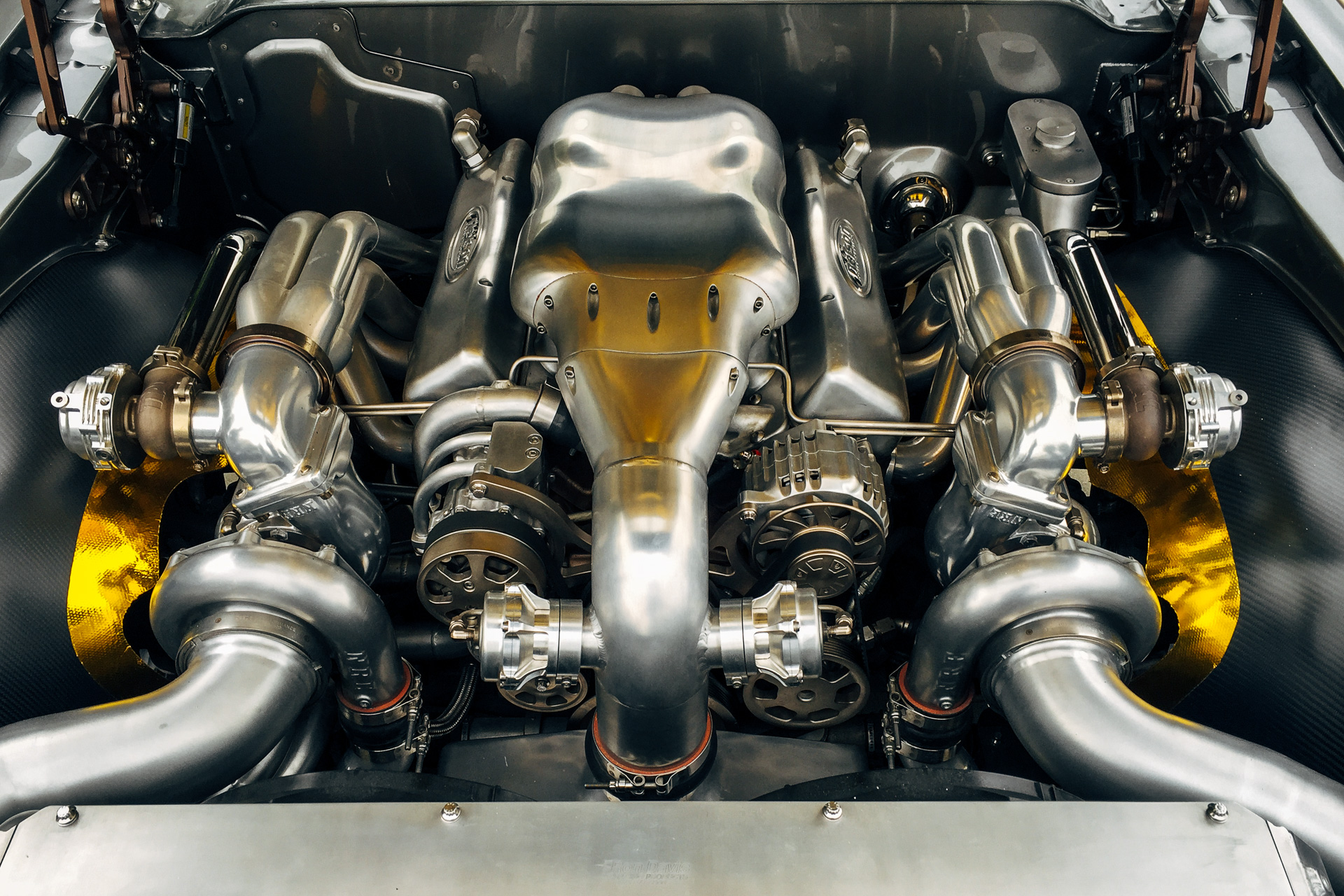 Power is put to the ground courtesy of a Jim Meyer Racing sub-frame in front and Ride Tech four-link in the rear with JRi Shocks coil-overs. Up front, Steve chose to go with coils from Hyper Coils. Stopping the Pirelli Corsa tires mounted on 18- and 19-inch HRE Wheels rims are 6S calipers and 13-inch rotors from Baer Brakes.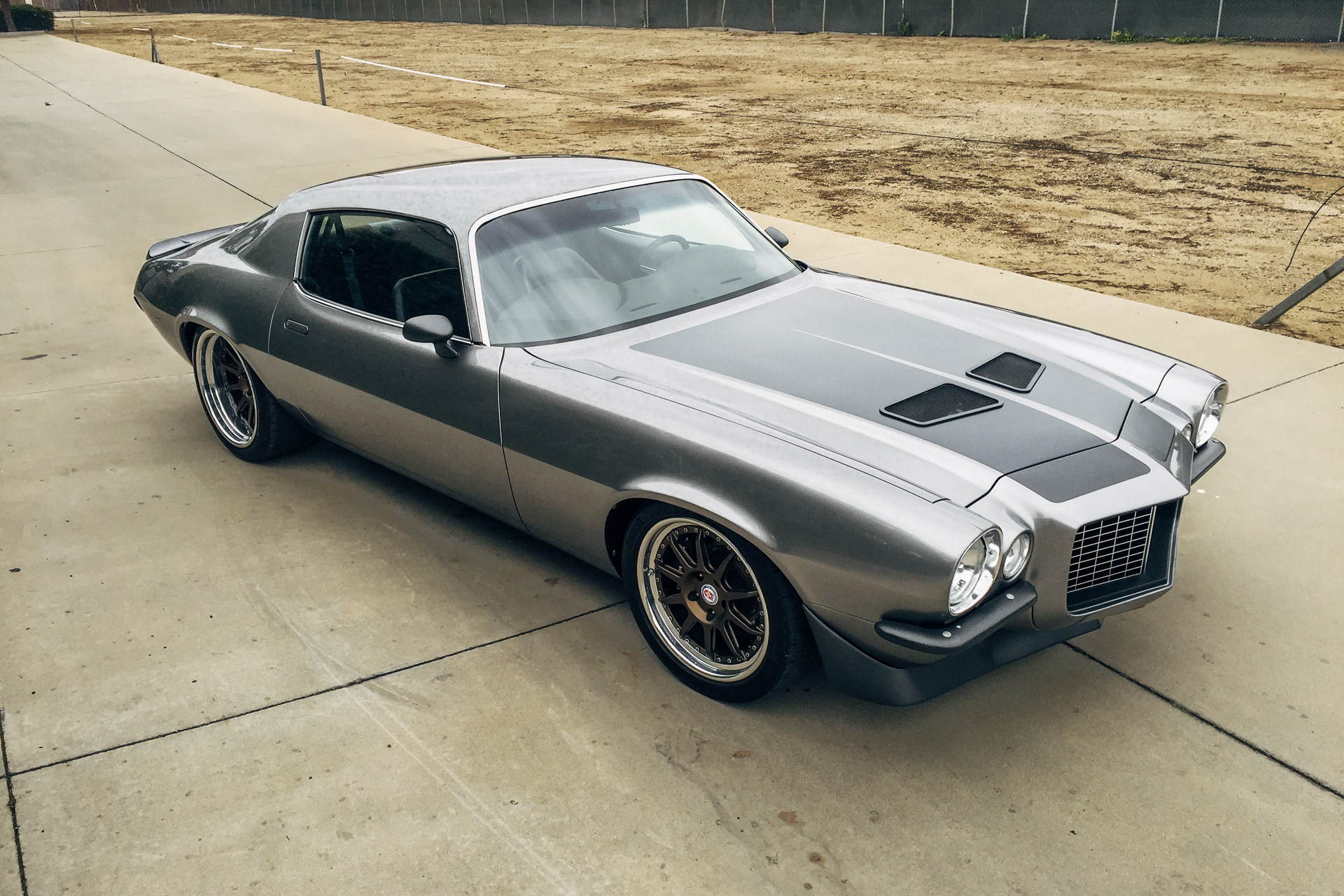 With the engineering work complete, the Camaro was shipped over to Steve's collaborator Mick Jenkins at Mick's Paint in Pomona, California. Mick and Steve have worked together on a number of award-winning projects and the Camaro was to be no different.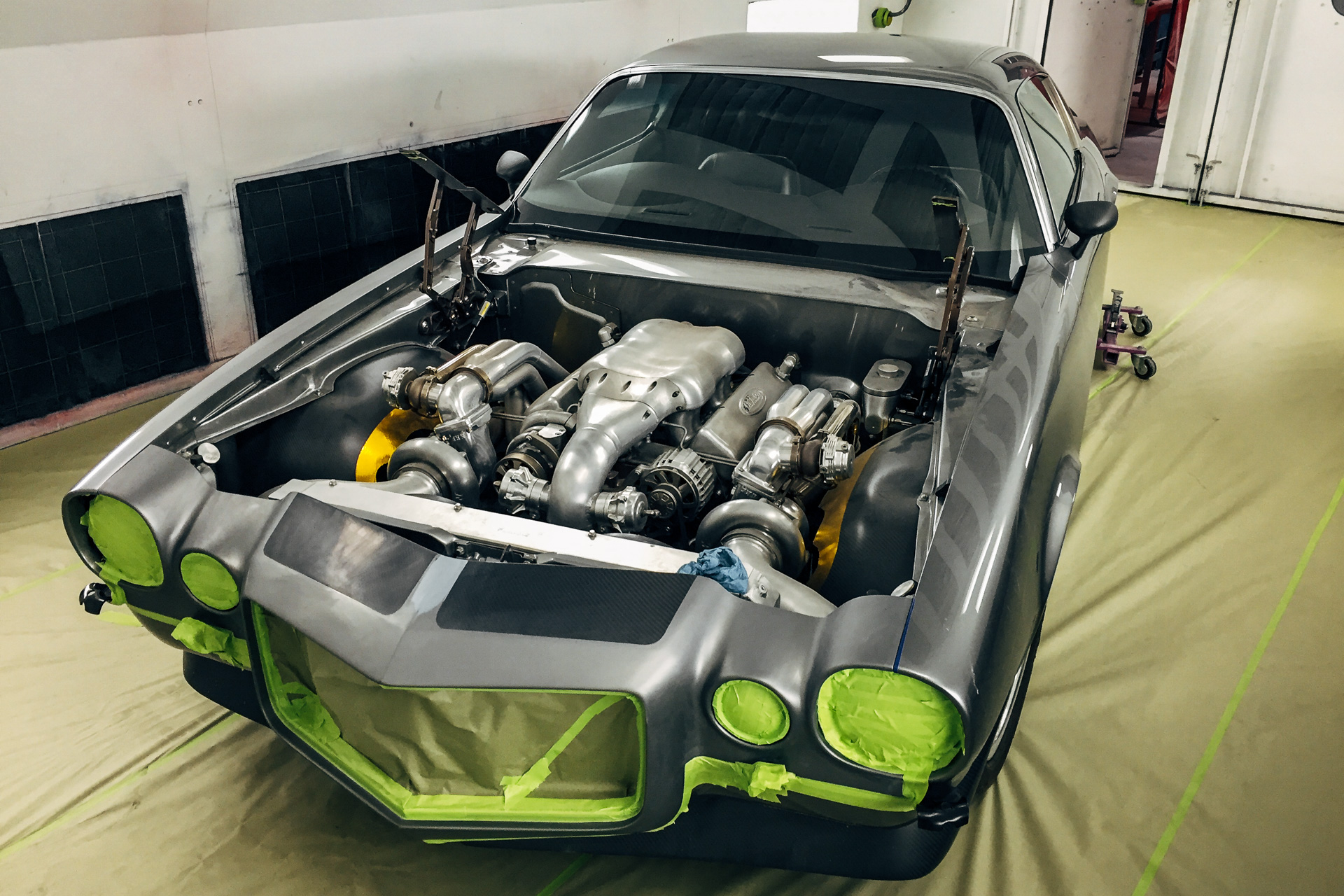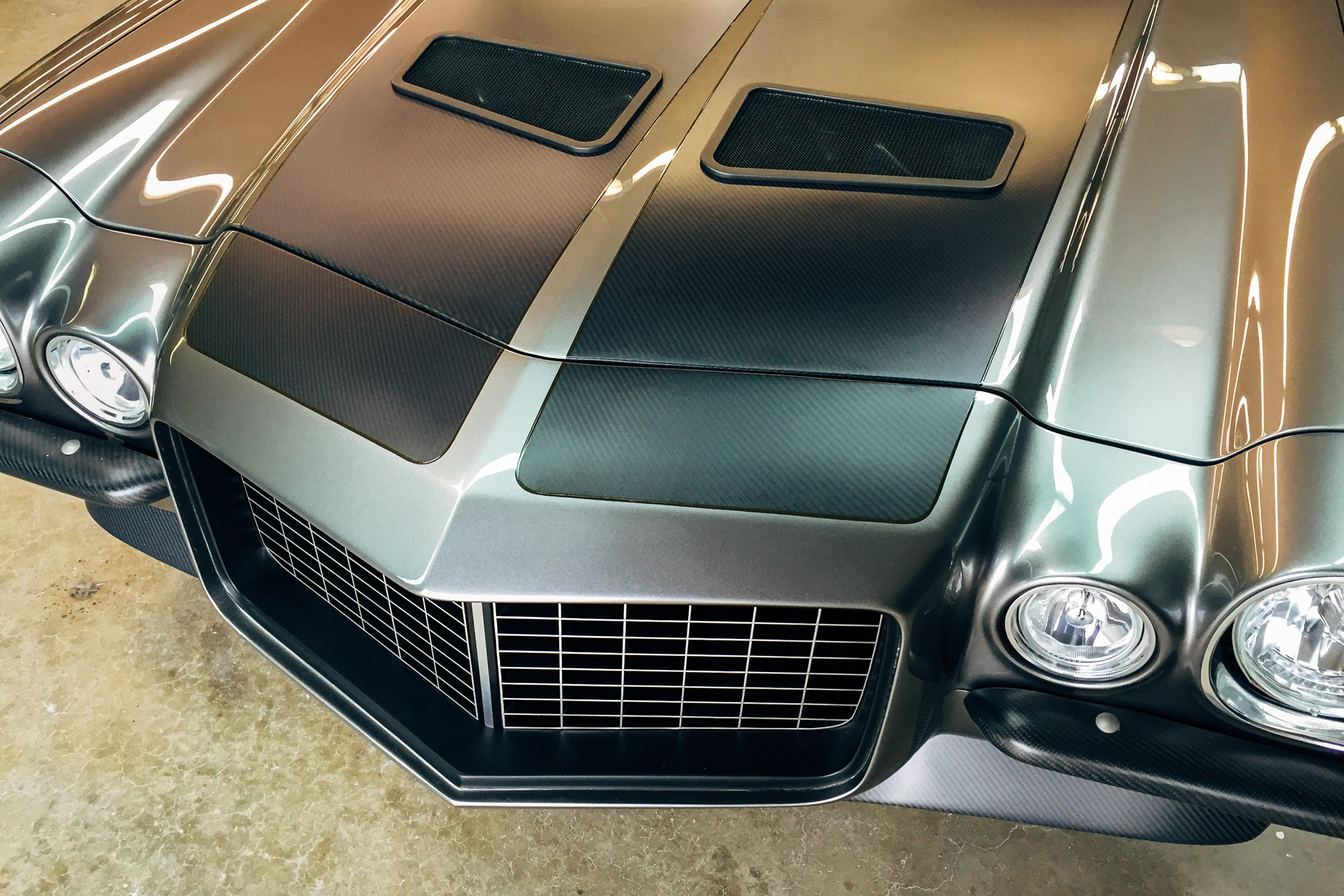 There are no cutting corners at Mick's and the Camaro was stripped to bare metal before Anvil carbon fiber panels were installed to replace the stock fenders, inner fenders, nose, front spoiler, deck lid, rear spoiler, and hood that features Ringbrothers billet hinges and custom, built-in heat extractors. The carbon bumpers are from Custom Works Products. Meanwhile, the stock door handles were replaced with Aston Martin flip-out handles. After some extremely careful prep and masking, the car was shot in Aston Martin Tungsten Silver.
"Your interior is where you enjoy the driving experience. Don't treat it as an afterthought."

Steve Strope, Pure Vision Design
The interior is luxury personified and built to the owner in the style of an Aston Martin with acres of Aston Martin Bitter Chocolate leather and Alcantara suede-like material expertly French-stitched by Eric Thorsen Custom Upholstery in Agoura Hills, California. According to Steve, "Your interior is where you enjoy the driving experience. Don't treat it as an afterthought." Incidentally, the TT Camaro's air conditioning was upgraded with Vintage Air, the shifter and knob are customs made, meanwhile, Steve completely redesigned the instruments using AutoMeter movements.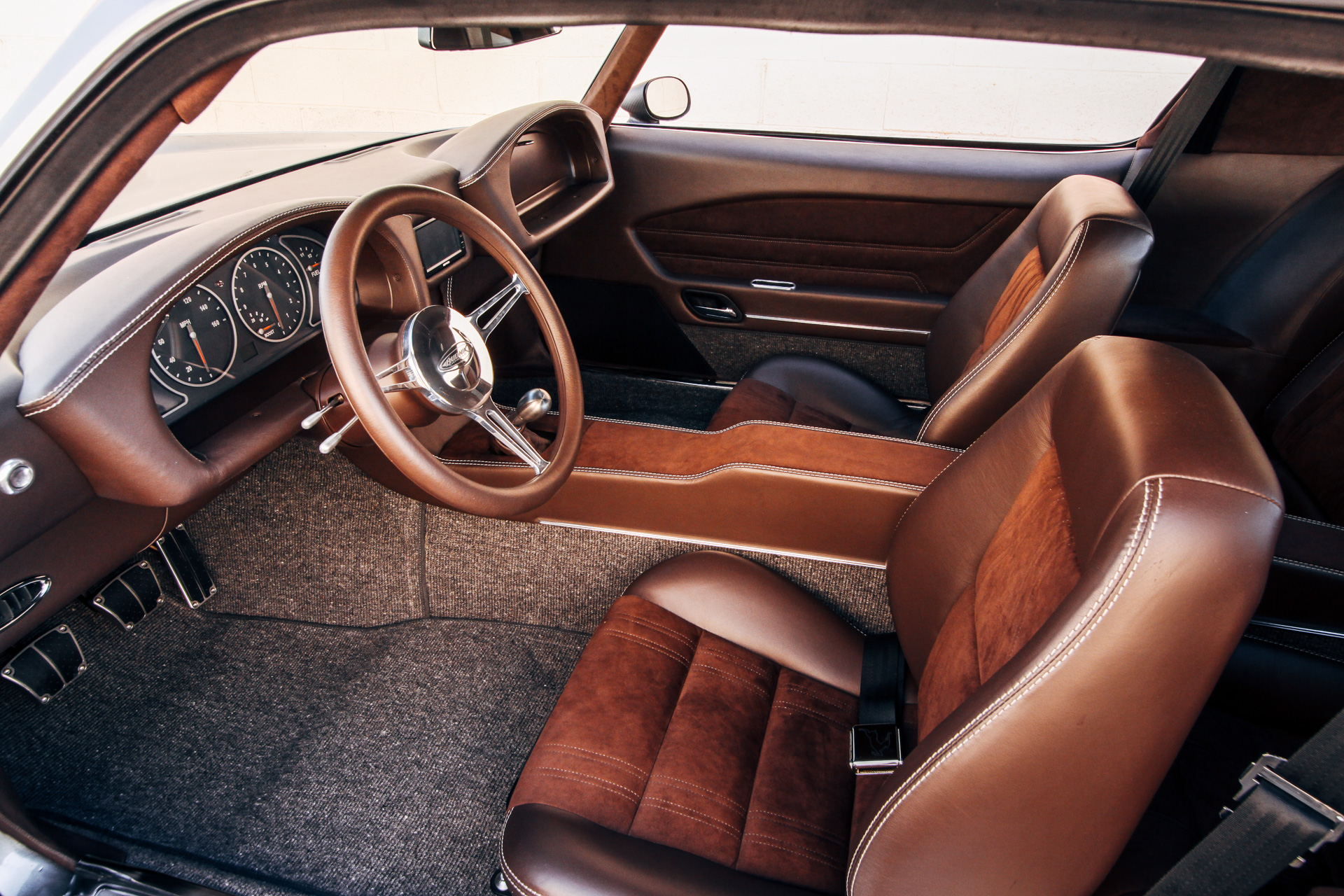 The bezels were machined at White Rhino Industries in Simi Valley, and the faces were tech'd at Redline Gauge Works in Santa Clarita, California. The shortened column is from Flaming River. There is also a touch-screen control panel from ISIS that enables you to control functions such as unlocking doors, turning on lights, activating windows or controlling accessories wirelessly from a mobile device such as an Apple iPhone®, the iPad®, or the iPod touch®.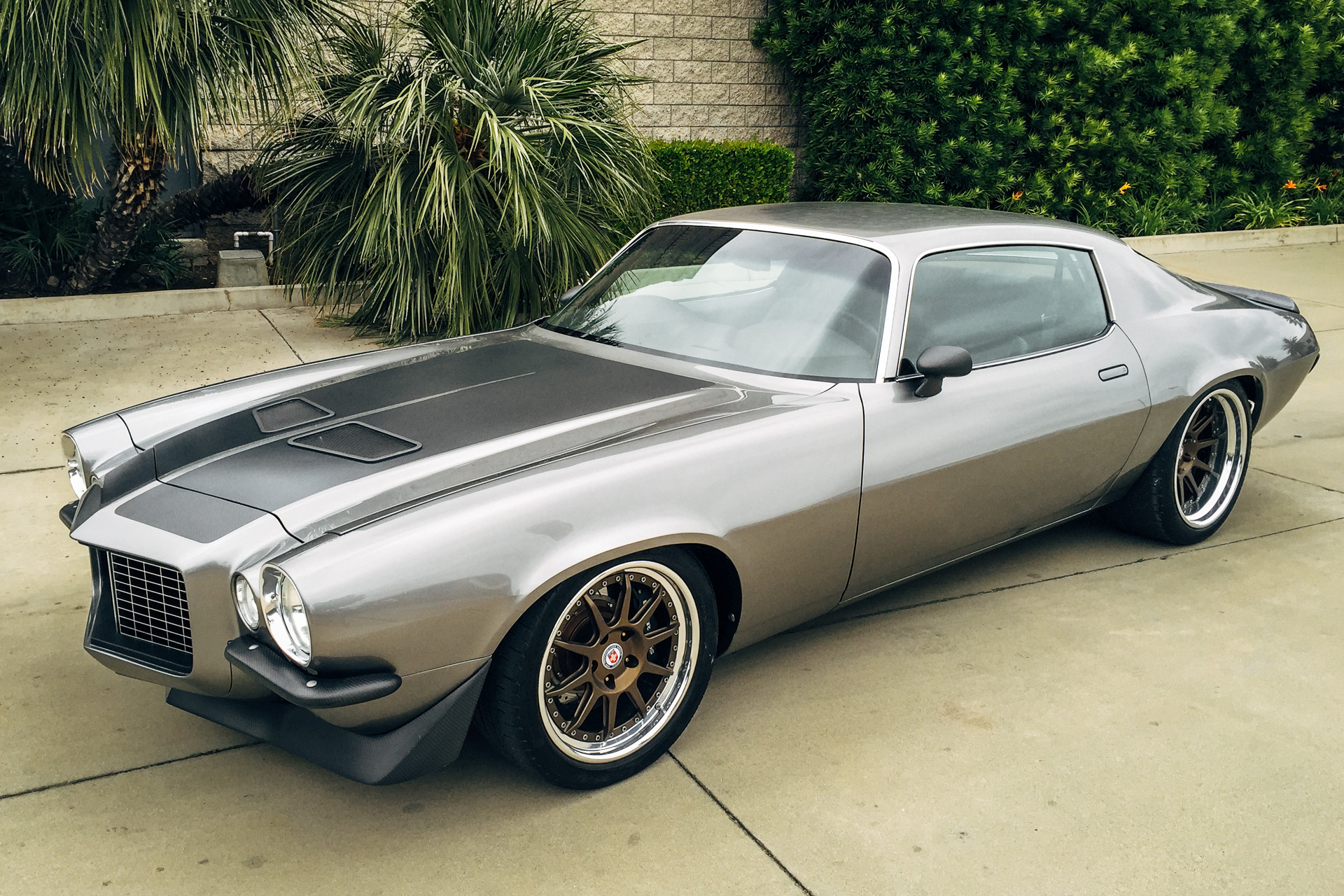 Proof that the TT Camaro is one rad ride is that it won the prestigious GM Design Best Vehicle of the Show Award at the SEMA Show and it doesn't get much better than that.