Gunther Werks Porsche 993 Speedster Proves Yet Again That Carbon Fiber Is King
Feb. 22 – Gunther Werks is back in action, and their newest open-top, air-cooled creation is here to steal your heart — the Porsche 993 Speedster. For those unfamiliar with the magic behind Gunther Werks name, they are master crafters within the world of the Porsche aftermarket, perfecting their builds with none other than carbon fiber. The 993 is familiar ground for Gunther Werks, but this new Speedster is here to prove yet again that carbon fiber is king.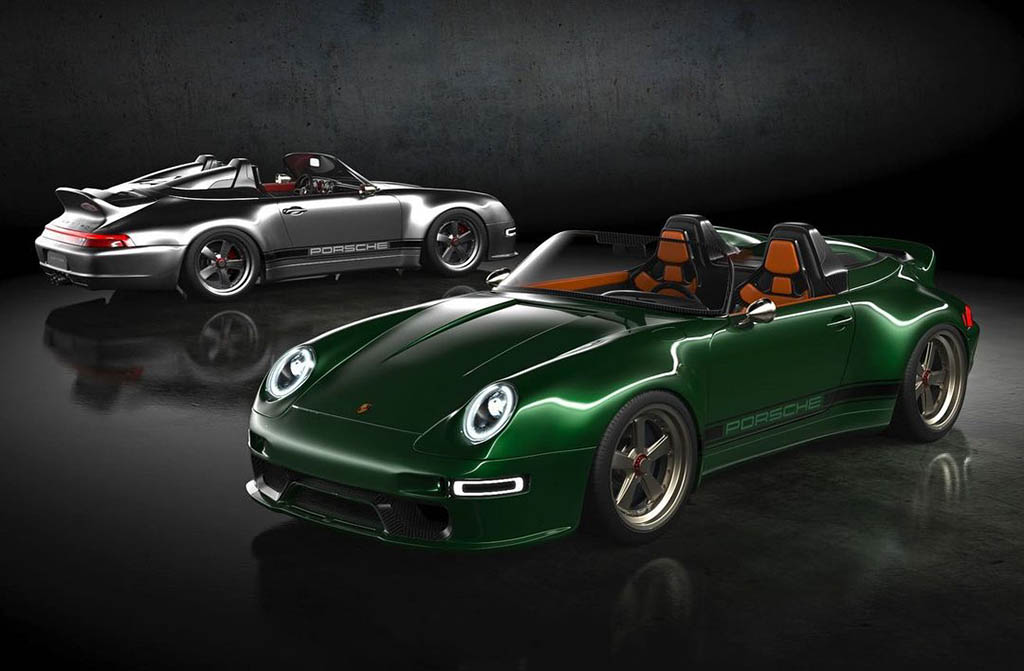 This new creation is summed up by Gunther Werks as an "open-air model that not only heightens the experience with the rush of wind through your hair, but also pushes the boundaries of performance to build a stronger, lighter, faster car." The reengineered Porsche 993 Speedster has already gone on to put down the fastest air-cooled lap around Laguna Seca at just 1:30.99, but what exactly have they done to the car to make it lighter and faster?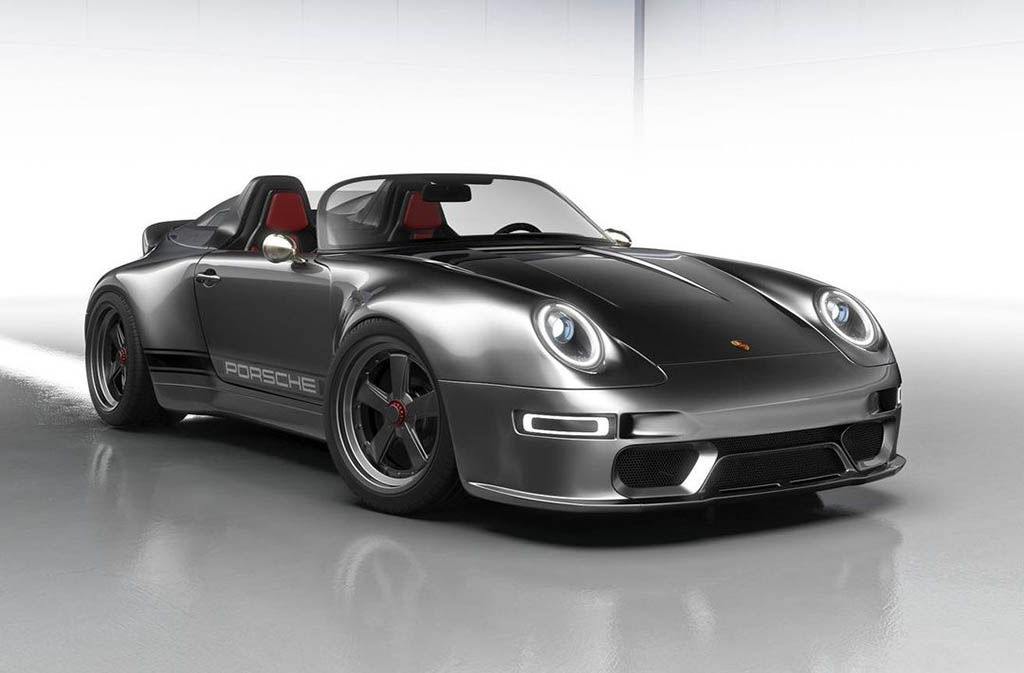 The biggest problem Gunther Werks had to overcome with the Porsche 993 Speedster is the removal of the roof. The roof of any car is key in keeping torsional rigidity, so with it gone the engineers had to employ advanced reinforcement. Most of this reinforcement has been cleverly concealed by the new carbon fiber Speedster top and tonneau cover. Beyond chassis strength, the 993 Speedster has also gained improved aerodynamics. An updated front fascia integrates a carbon front splitter that drastically improves aerodynamics. The rear of the Porsche 993 Speedster features a revised duck tail with a ram air scoop, along with 3d printed exhaust tips. Other modifications to the exterior include aluminum side view mirrors, lightweight door handles, and an updated front led reflector system. If you haven't already noticed, Gunther Werks takes every detail into account when it comes to weight savings.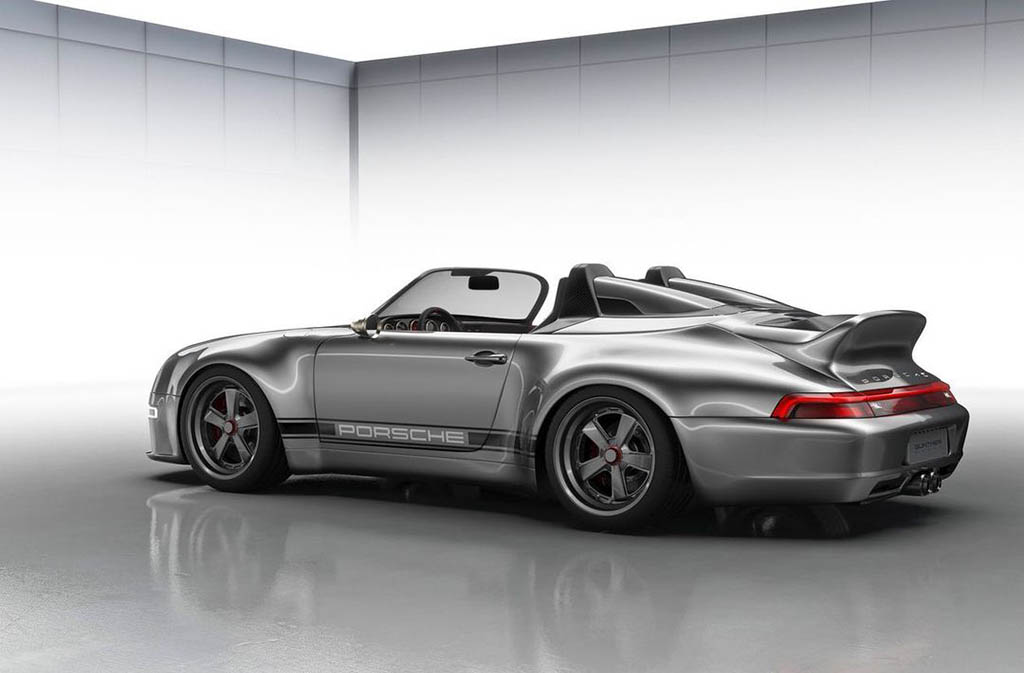 The interior of the Porsche 993 Speedster includes a new carbon fiber dash, a redesigned pedal assembly and a revised carbon fiber floor panel system. The front windscreen also sits lower, with an option to delete it completely, so Gunther Werks accommodated this by developing a hollow carbon fiber seat shell featuring lightweight cushions. The seats themselves also sit lower that the original 993, reducing drag and lowering the center of gravity.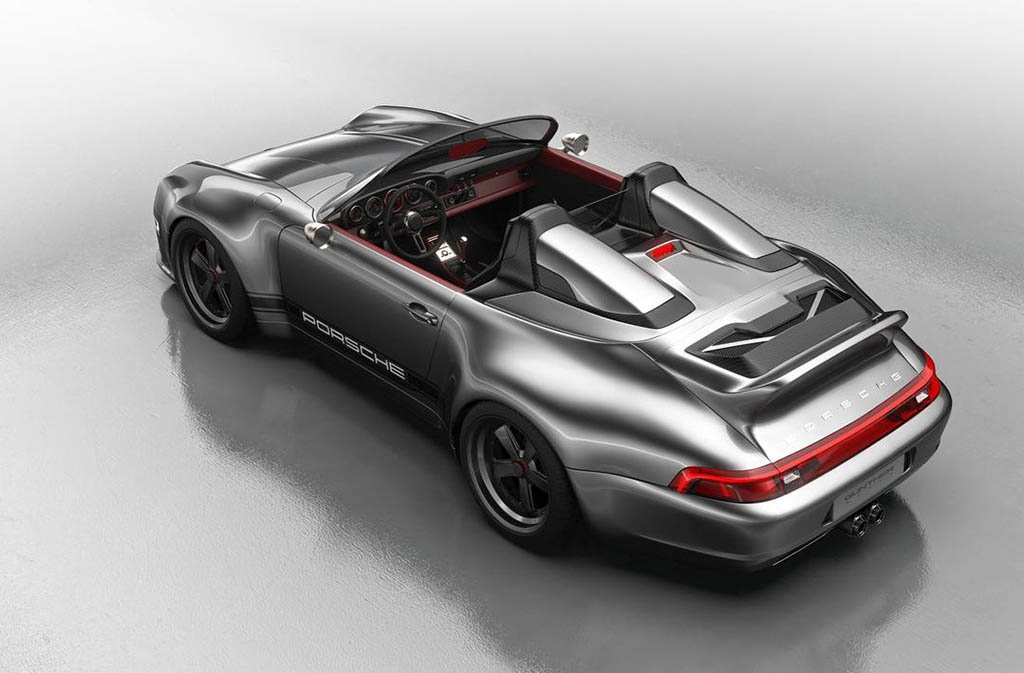 Technical specifications haven't been revealed yet, but the Porsche 993 Speedster is promised to have an increase over the original 435 hp and 335 lb-ft of torque. Gunther Werks continued partnership with Eisenloht Racing and JRZ Suspension also means that the Speedster with feature an all-new advanced dynamic suspension system.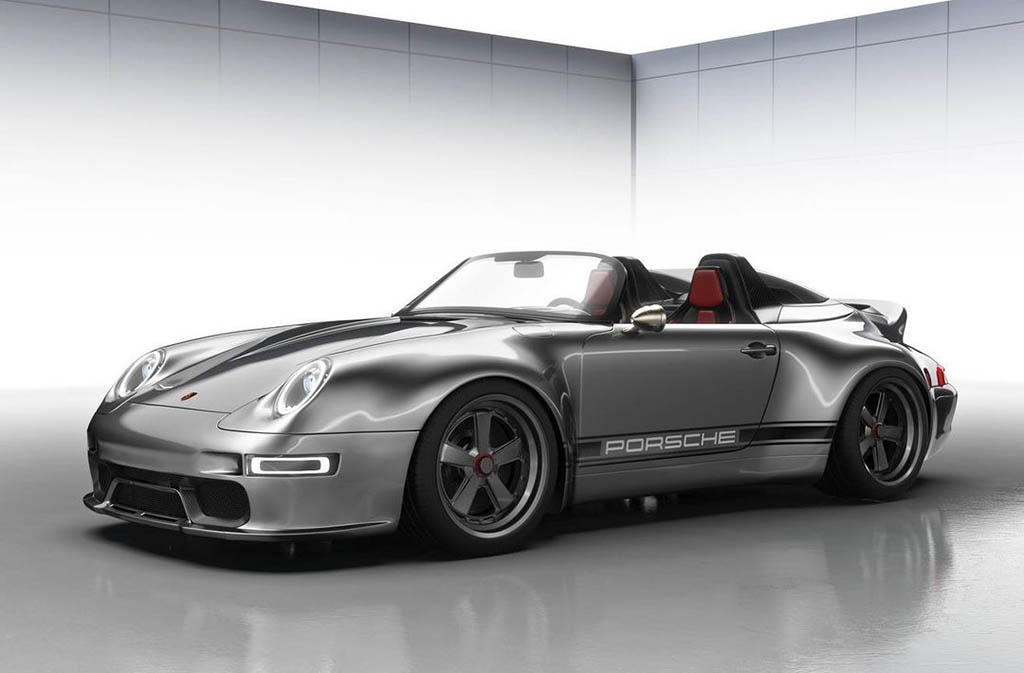 25 of these beautifully reengineered Gunther Werks Porsche 993 Speedsters will be developed, with a price of $675,000 before other options are applied.