Picking Your Ride Height: Lifted vs. Lowered
In the world of custom pickups, trucks often fall into two distinct categories as far as suspension systems go—lifted or lowered. These two worlds are as divisive as modern politics given that the overall purpose and aesthetics go in completely opposite directions. Everything on each side is different—from the necessary suspension components themselves, right down to the cultural differences of both types of truck owners. While both methods of suspension alteration are equally cool to impartial onlookers, the height of one's truck might say a lot about their preferred extracurricular activities. Off-road and autocross action both require different types of trucks, each equipped with specialized components and accessories.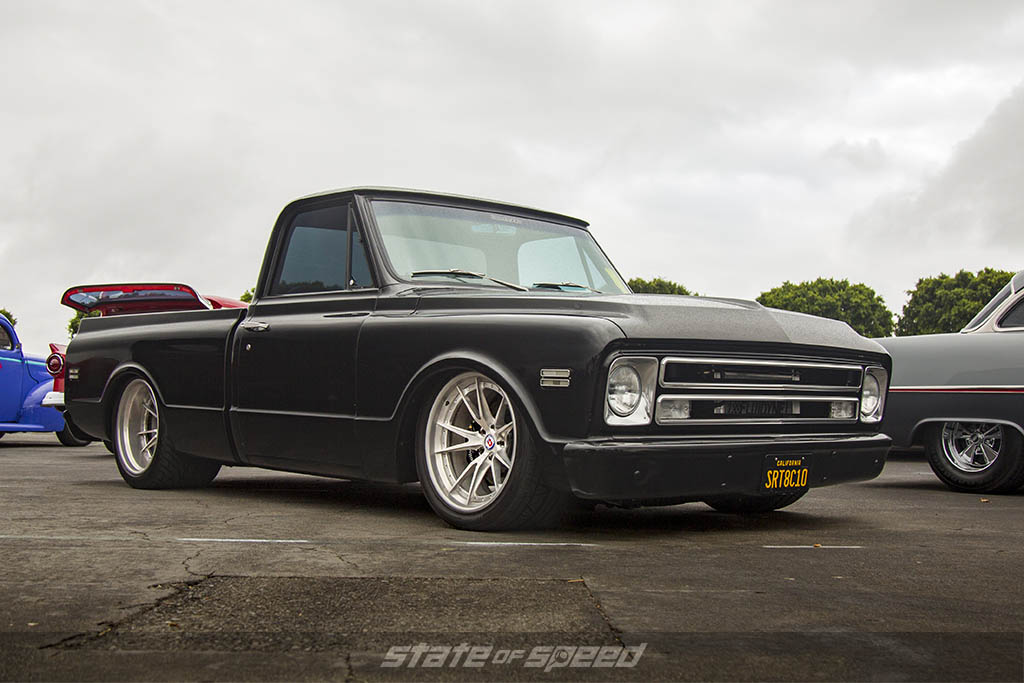 Up VS. Down

 
While there is no right or wrong side of the fence to be on, it all comes down to personal preference, really. How far is one's desire to go higher or lower than factory ride height? Both cases do have mild routes—a few inches or so in either altitude level, that are fairly easy to revert back from just in case the urge to go back to stock becomes unbearably tempting (does that ever happen?) Whatever the case may be, let's take a quick look at what it takes to set a truck apart from the crowd of the boring factory ride height stiff. 
Leveling

 
Most new truck owners gravitating toward the side of lifted suspension do have one entry level solution that is oftentimes too good and too inexpensive to pass up—the leveling kit. Basic packages rarely cost more than a few hundred bucks, consist of nothing more than easy-to-install coil spring spacers and new hardware to lift the front end, (depending on year/make/model) and can usually be handled at home in the garage. Aside from the price and ease of installation, leveling kits also boast one more thing—the instant ability to run bigger, more aggressive tires due to the extra clearance up front. "Mild" may have never have looked so better, right?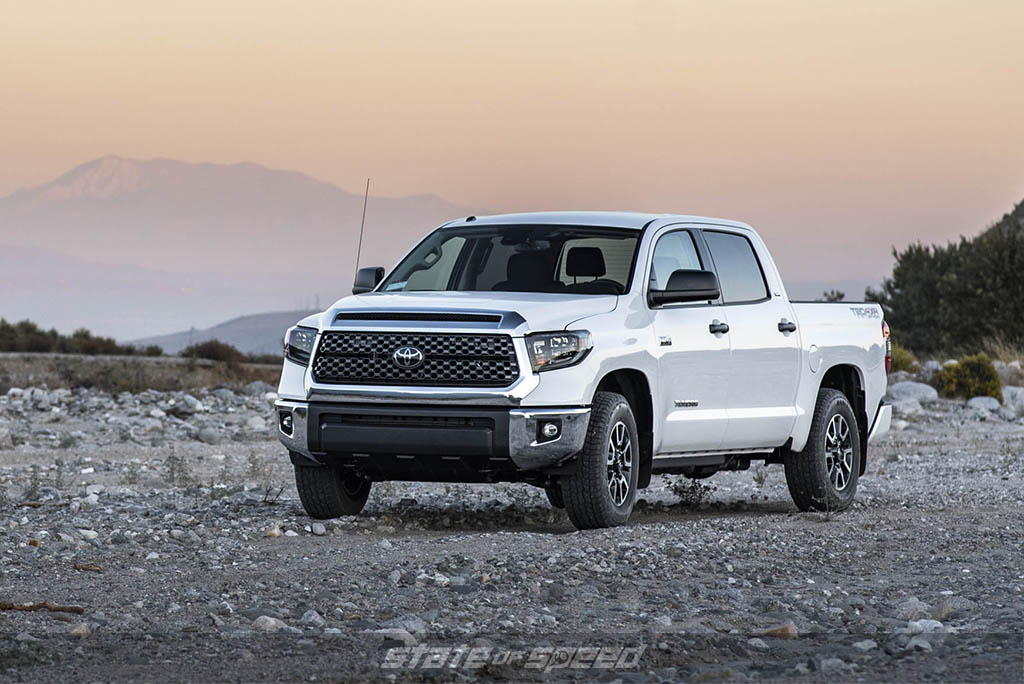 Lifted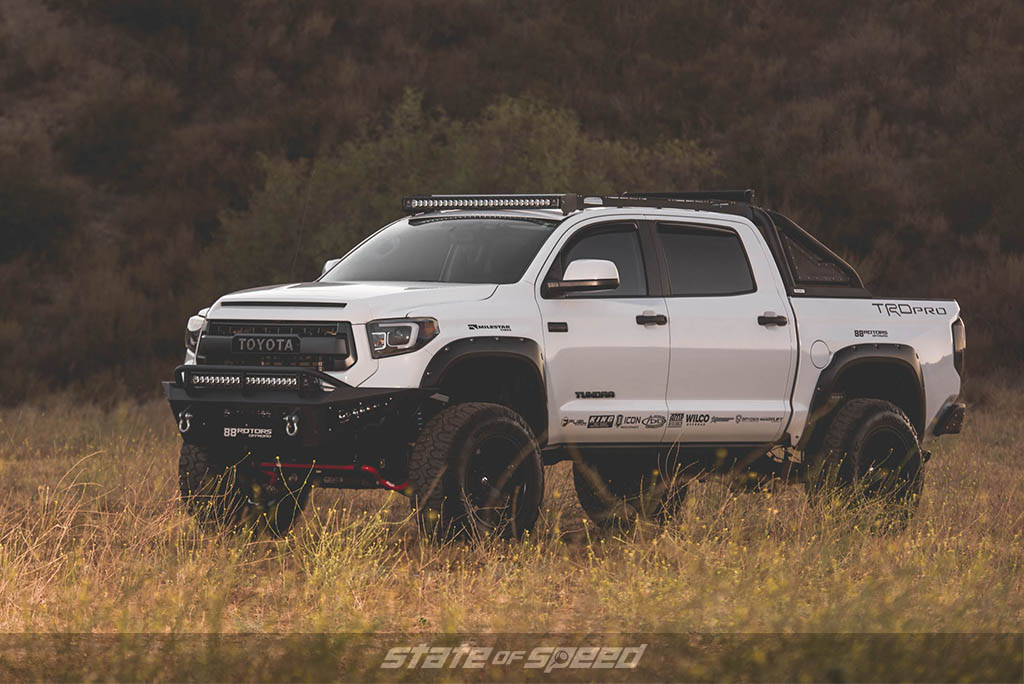 The difference between a lift and basic front end leveling kit is that a lift is a lift of the entire suspension—front and rear. Off-road fans would argue that a jacked up truck is far more capable than any lowered vehicle to handle the roads less traveled. Given a lifted truck's longer suspension travel and beefier tires, this argument does hold validity—a truck not equipped with the right suspension and tire setup pretty much hits an invisible wall wherever the paved road ends.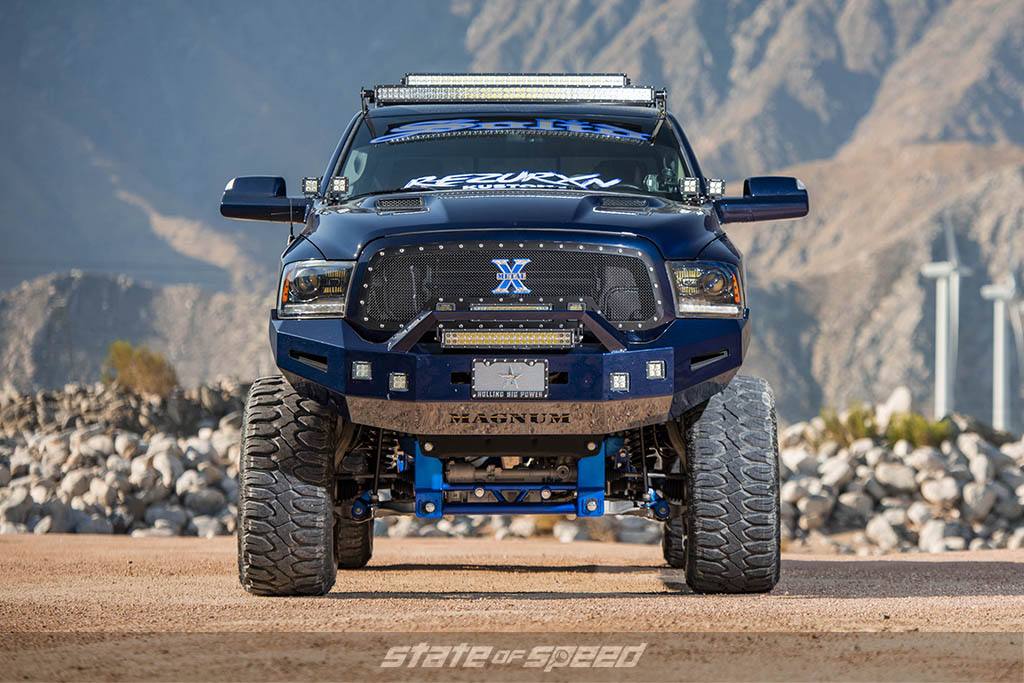 While some hybrid leveling packages do include modest rear lifting components, a true lift kit will be much more noticeable at both ends. Instead of the more simple components used in leveling kits, premium lift packages consist of replacement spindles, control arms and leaf springs to get the height you want with optimum ride quality in mind.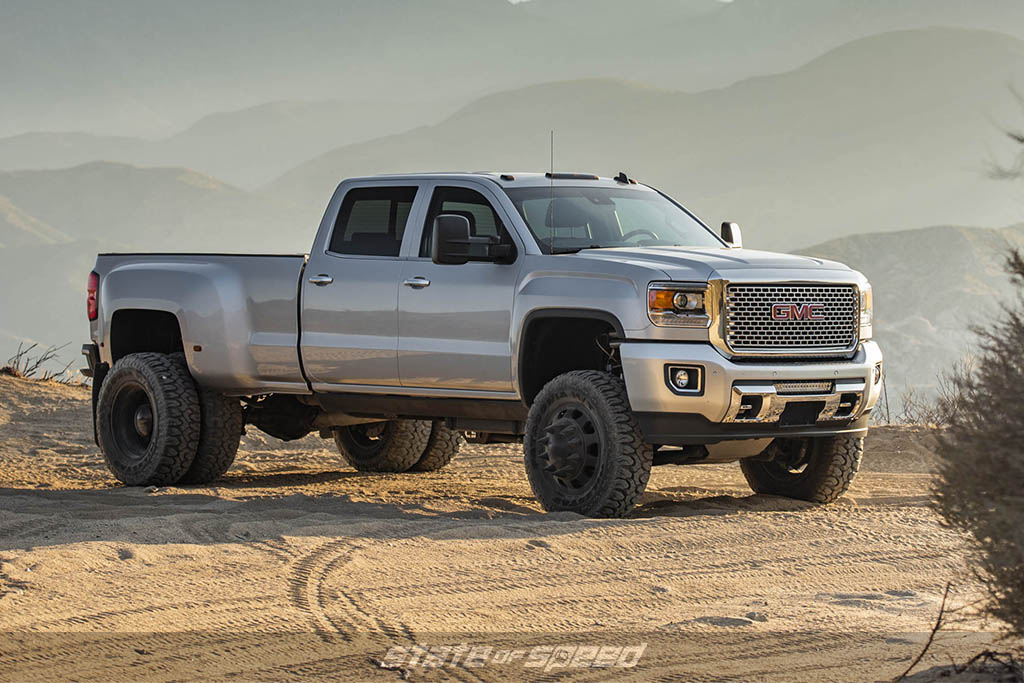 Raked
There's nothing worse than an intentional saggy rear stance.
Factory trucks naturally come with a moderate "rake" (a slightly higher rear end to even out the ride height when hauling a heavy payload). Leveling kits are used to do just that—level. But what if you simply want to embrace the raked look while lifting the front end or still plan to use the truck's bed to still haul heavy loads? There's nothing worse than an intentional saggy rear stance. Attaining the perfect height for your truck is easily doable since there are so many suspension components and packages to dial in the desired ride height down to the inch.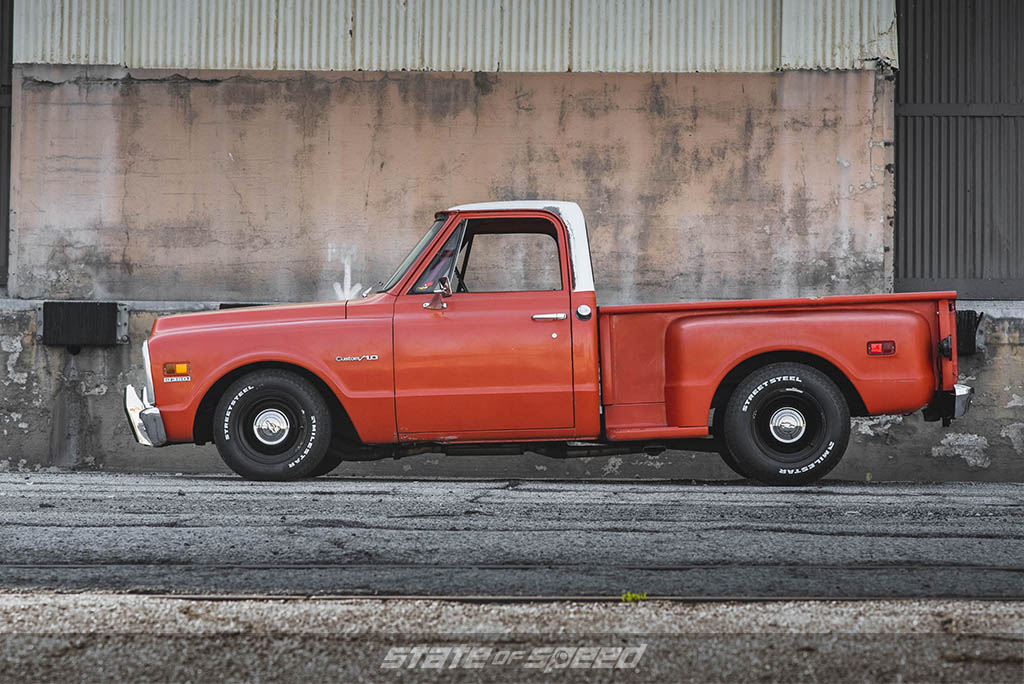 On the other hand, lowered trucks utilize more exaggerated rake positions at times. The stance just looks cool, especially on classic models with a set of extra wide rear tires. Whether it's a performance thing at the track or just for a sportier appearance, it's just a great way to play with suspension height and fun tire combinations that otherwise would just look downright weird at any other stance.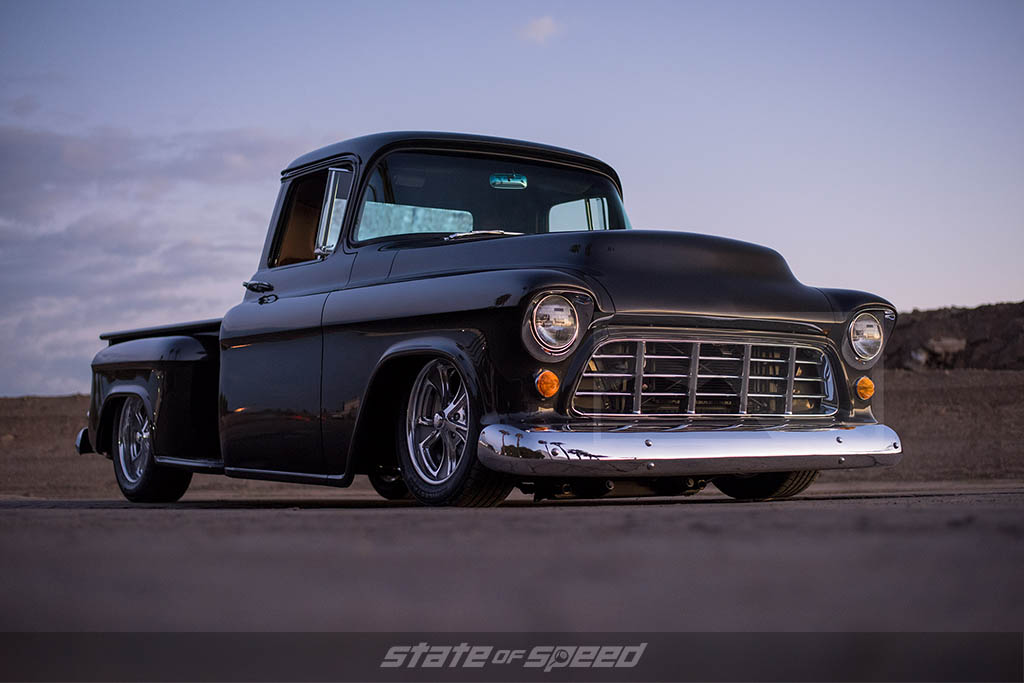 Lowering

 
Dropping the height of a truck can be done with common static suspension components such as spindles, control arms, and springs up front, and leaf springs, blocks and shackles at the rear. There is a limit to lowering before more drastic steps come into play such as cutting and notching the rear frame to make room for axle clearance. Most component manufacturers design their kits to be mostly bolt-on affairs that handy owners can manage to do at home with the right tools, making most lowering jobs attainable.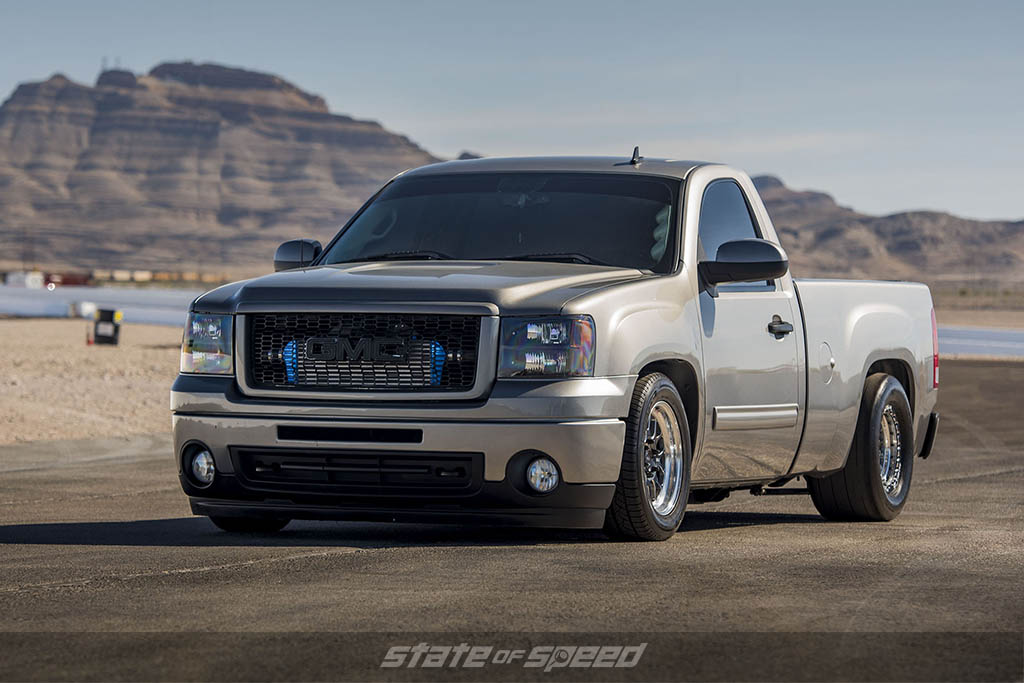 Air ride is another facet of lowering that combines static components and specialized parts like air bags and compressors but can also feature full custom, high-dollar chassis that makes on-demand, adjustable ride height a legitimate art form. While that may sound like a lot of time and money to invest in attaining the ability to drop a truck's frame on the ground (which it is), there's nothing cooler and lower than this route. As with static lowering, tire selection is key since clearance shrinks, especially at the front, whereas much wider tires can be fit at the rear.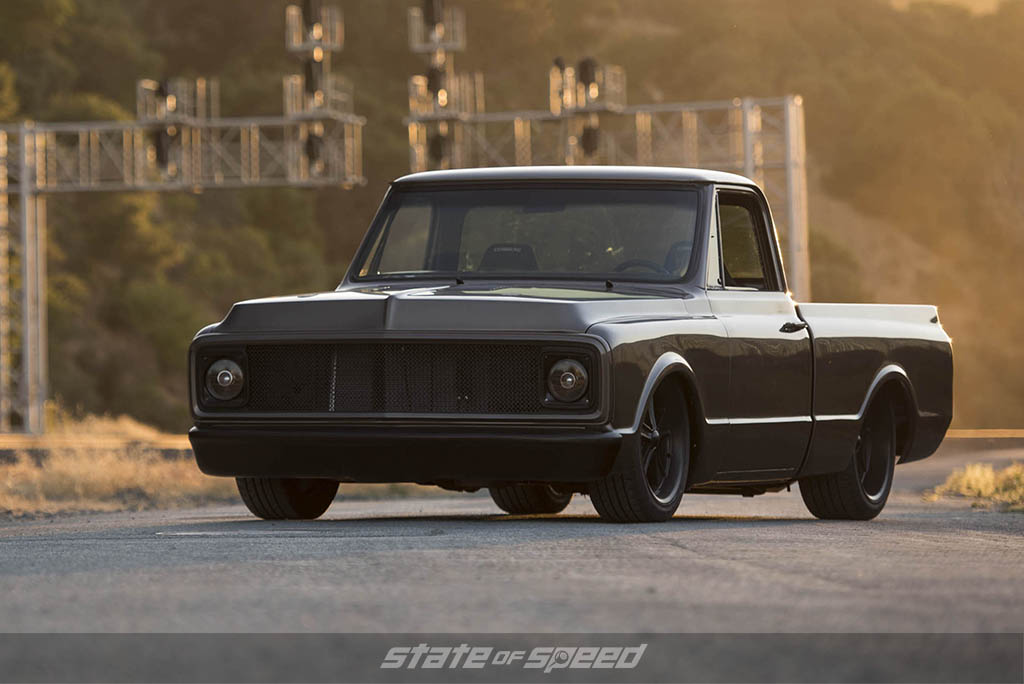 Yet another way to lower a truck is by selecting coilovers instead of air bags. For those wanting to take their lowered pickup to the autocross track, this is really the only way to go. The more responsive suspension will make cornering and handling during abrupt changes in speed a breeze. Throw in a set of high-performance tires into the mix for a truly exhilarating experience behind the wheel. 
Bottom Line

 
Think of your next factory height truck, whether brand new or used, as a blank canvas. Get a custom look and feel on the cheap and quick or go all-in for increased excitement and maximum curb appeal. Level it. Lift it. Lower it. There's no wrong way to go as long as you stay true to what you want and need out of your daily driven or project pickup.