Mid Travel vs. Long Travel Off-Road Suspension
Which Is Right For You?
Every truck and its owner are different. While that may sound like stating the obvious, it is very much true, and determines the relationship of how someone drives their pickup. Most folks are more than fine with leaving their truck bone stock, and hardly ever venture far from paved roads. Modern trucks are easy to drive, and are often treated as a regular car—with a handy bed that comes in clutch during those sporadic trips to Home Depot. While this picture comes off as being dramatically domesticated, it's really not that far off from how it really is, except for the truck owners that have a sharp taste for far more action and adventure. 
Now, the type of action we have in mind here is off-road adventure, and what exactly that means to each individual truck owner. While a good percentage of them tend to lean toward the mild side of things (which isn't a bad thing at all) there are a slimmer number of truck fiends that crave the most capable, unstoppable setup imaginable. Of course, we're talking about the timeless debate between mid- and long travel truck suspension systems, and what it really means to build and drive them.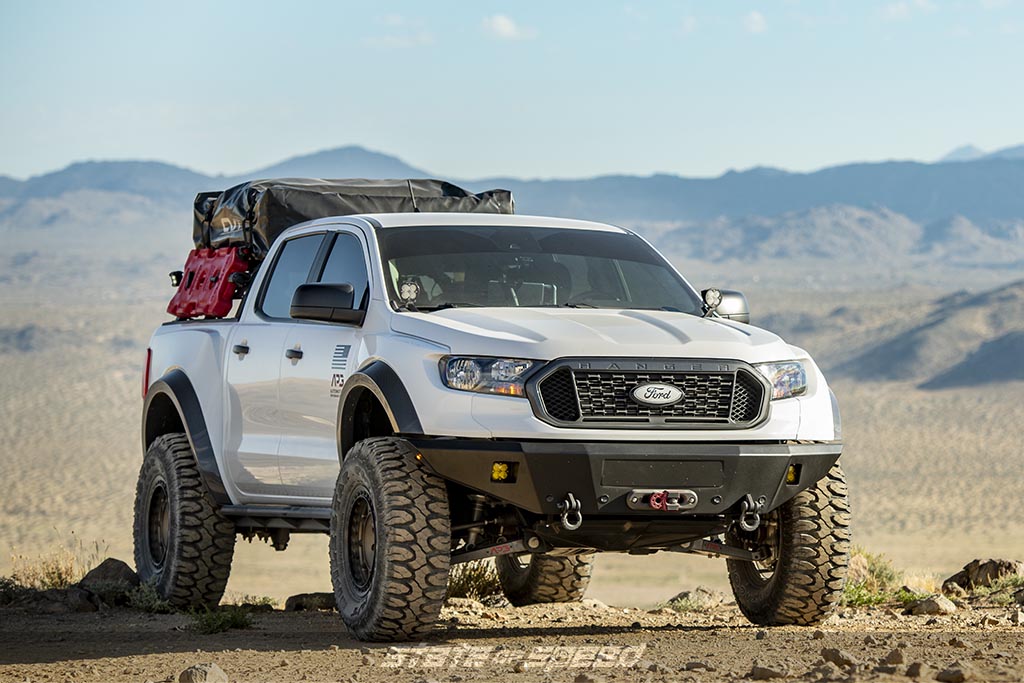 The Deciding Factor(s)
Which is the right one for you? Well, only you can really answer that question. There's a lot to take into consideration—some are the obvious cost and labor issues, and others may be less glaring and require careful attention. You'll have to seriously address the pros and cons of how mid- and long travel suspension systems stand to benefit your particular situation and how they could possibly negatively affect you world as well. 
Materials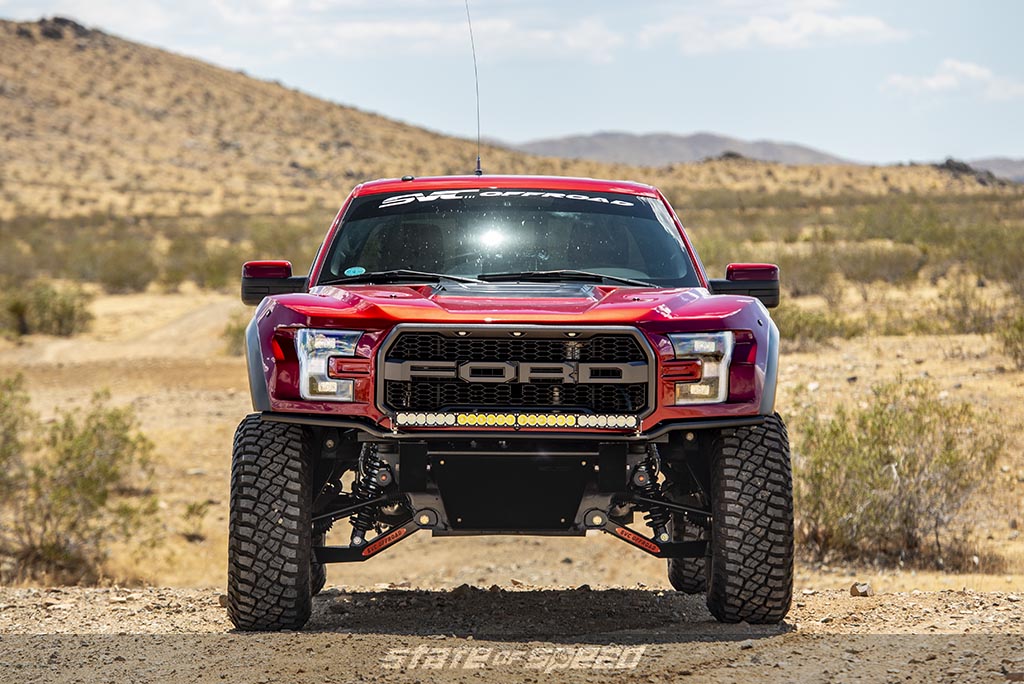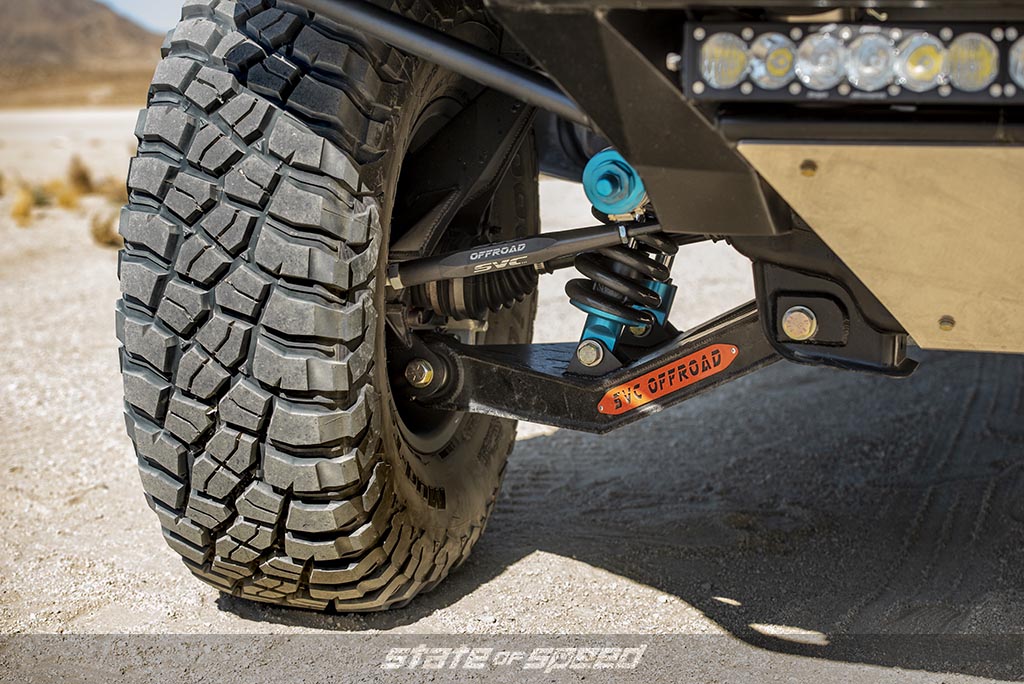 While there is no real "negative" surrounding either of these suspension upgrades as they are both far superior than factory specs if you plan on doing any type of off-roading—even in the slightest. Mid-travel setups are far more accessible than their long-travel counterparts, as most basic front kits consist of at least an aftermarket uni-ball upper control arm, a quality coilover with reservoir, an upgraded leaf spring pack, axle flip kit, and a reservoir-equipped shock. All are fairly straightforward to install, and all of these components bolt right into place. 
Mid-travel setups are far more accessible than their long-travel counterparts…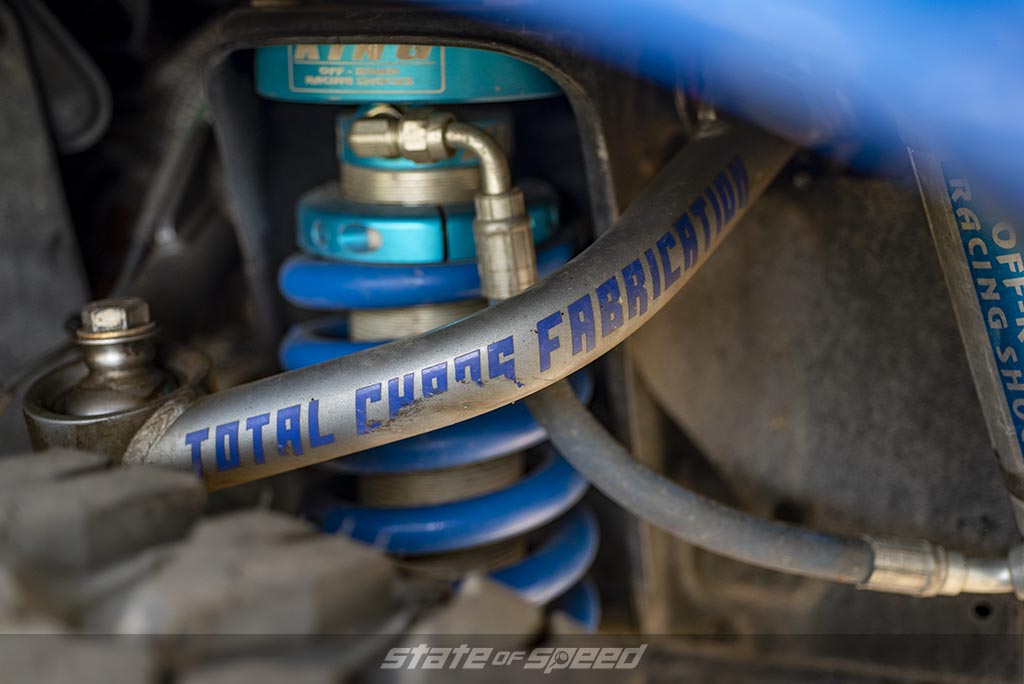 On the other end, long travel setups are far more involved as you're looking at aftermarket upper AND lower uni-ball control arms, an extended axle shaft, tie rod extension, coilovers with reservoir, and strategic weld-in reinforcements in the way of braces/gussets for optimum strength. You'll see a beefier leaf spring pack here at the rear, which will be placed underneath the axle. This means that bolting on shocks in their factory mounting points will not be possible. You'll have to get creative here to make it work, whether that means relocating the mounts somewhere else of going right through the bed utilizing a bed cage. Don't expect things to be as easy as with mid travel setups here, it's far more work, but there is a larger payout here once the dust settles.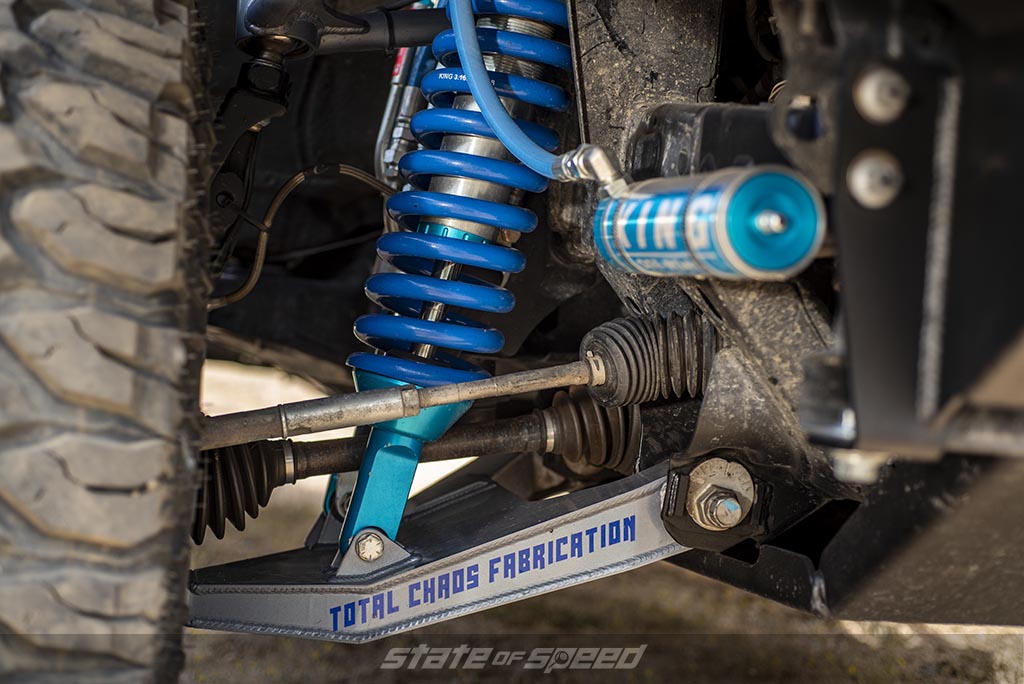 Cost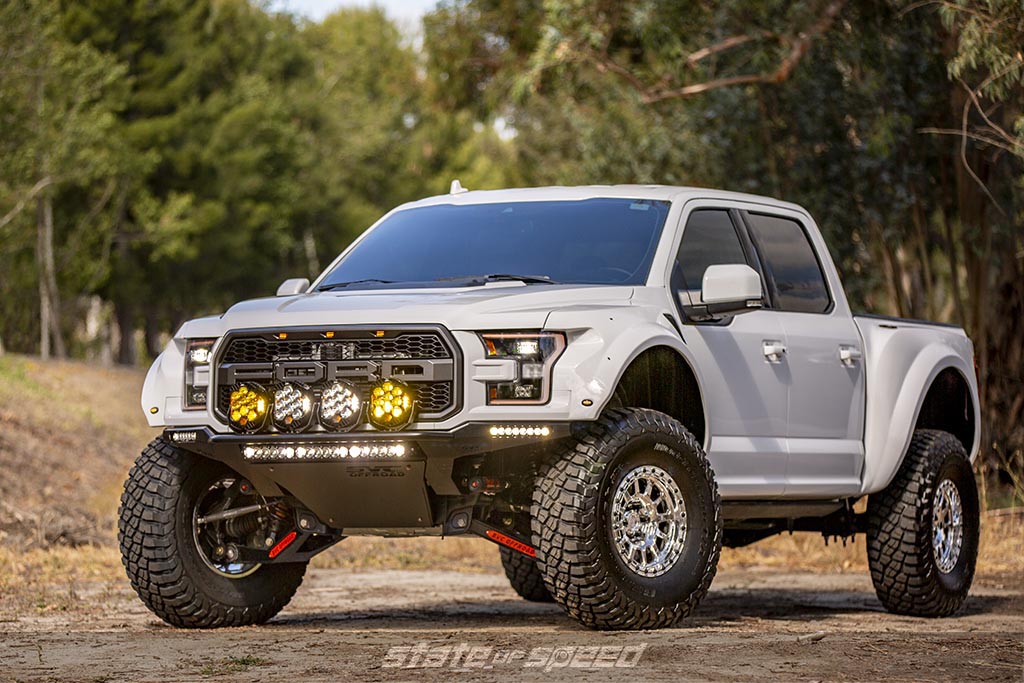 Long travel suspensions cost much more to build, obviously, but in more ways than you might think. Aside from the suspension components themselves, you'll also have to take factory fender panels out of the equation, and think about wider, fiberglass options instead since the width of the front suspension is extended and the rear travel is extended so much over stock. On the bright side, you'll be able to run comfortably with 35" tires without having to endlessly cut and trim until there's nothing left of those original fenders anyway. 
Type of Driving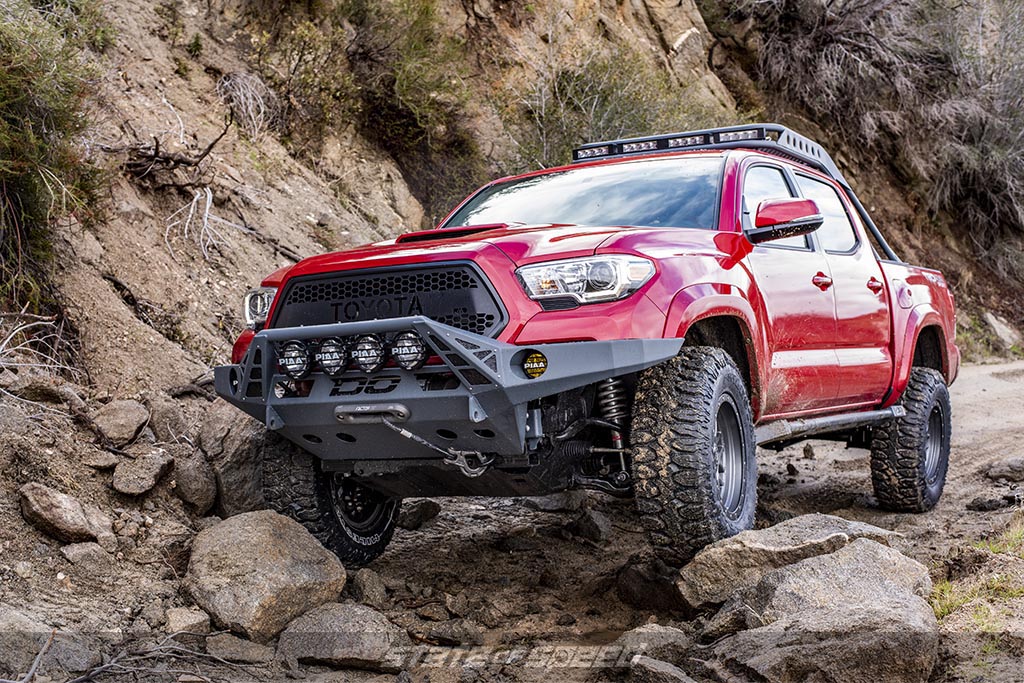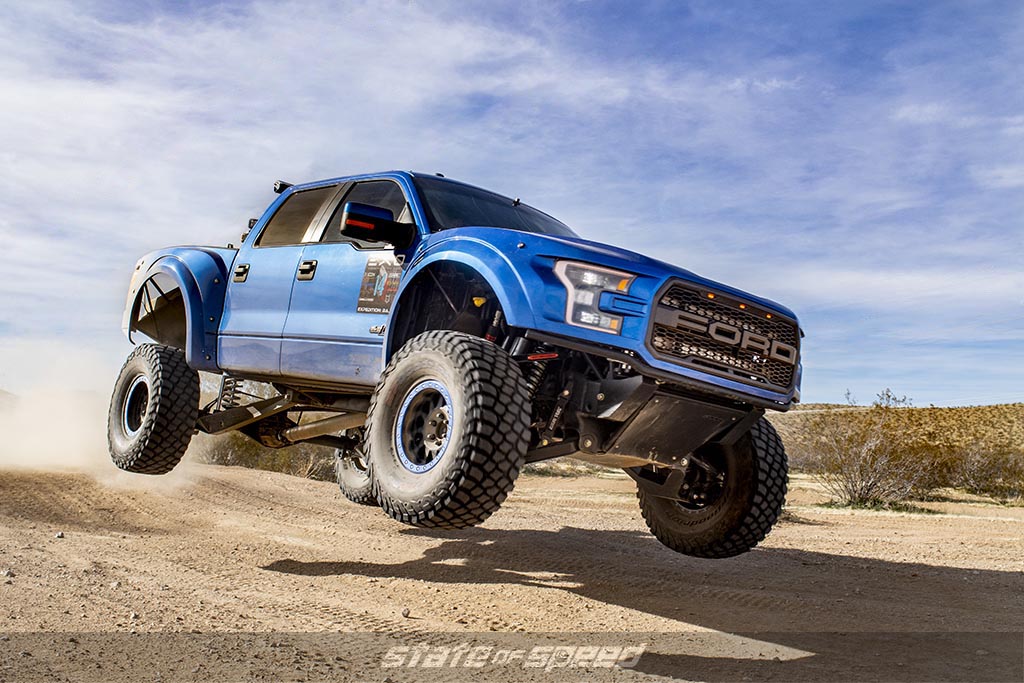 Think of mid travel suspension good for casual trail cruising, some moderate rock climbing, and increased general access to rougher conditions that wouldn't otherwise be comfortable in a stock truck. You'll have a lot more options open to you as far as terrain you'll be able to take on, but take those options and multiply them—that is the true capability of long travel. But is long travel feasible for daily driving duties? Sure, why not? It's really a personal preference with the additional width up front and all, but it's just like anything else, you'll adapt. 
Bottom Line Pros and Cons
Let's start with mid travel first. You'll be able to install the suspension components comfortably at home without any specialty skills or tools. The parts involved are fewer and relatively inexpensive, and you'll still be able to upgrade tire size—think 33s without having to cut/trim fender wells too extensively. While you'll be able to comfortable drive your truck daily and still have more confidence off-road, you will still be limited to more extreme conditions that only a long travel will be able to handle.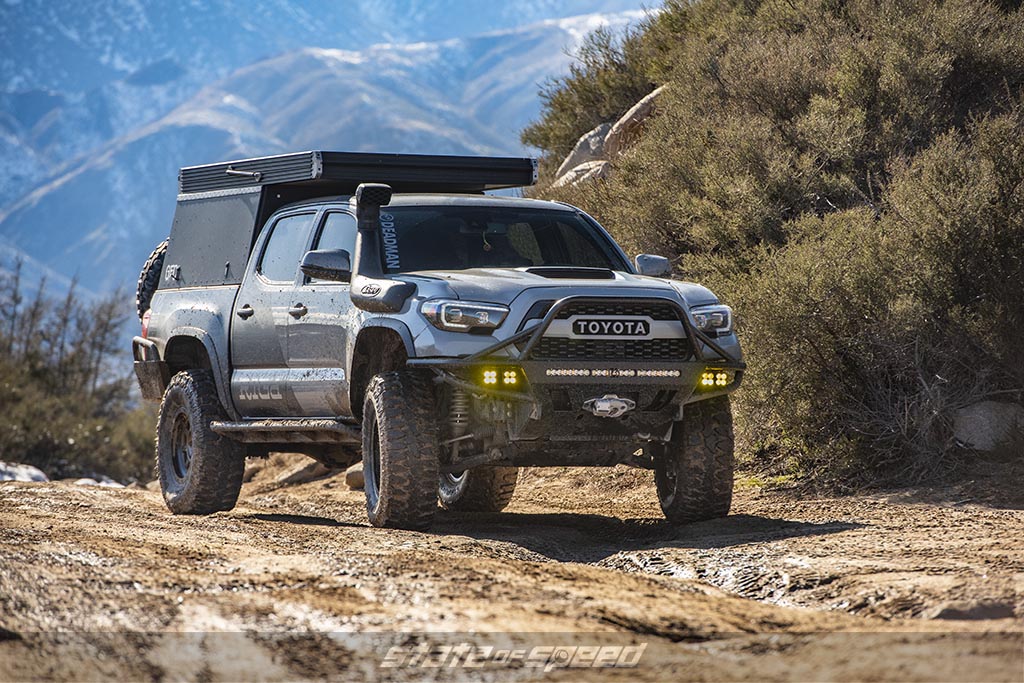 Long travel suspension parts do add up fast and installation isn't always for the everyday DIY builder at times. You'll most likely have to do some welding, so if you don't have this skillset under your belt, you may have to outsource or wrangle a buddy who can help out. Save part of your budget for replacement fender panels, and prepare to lose valuable bed space for that bed cage and probably a spot to throw your spare. Don't let all those factors stop you from seeing the job through—once everything is done, the off-road landscape will be your oyster. 
…once everything is done, the off-road landscape will be your oyster…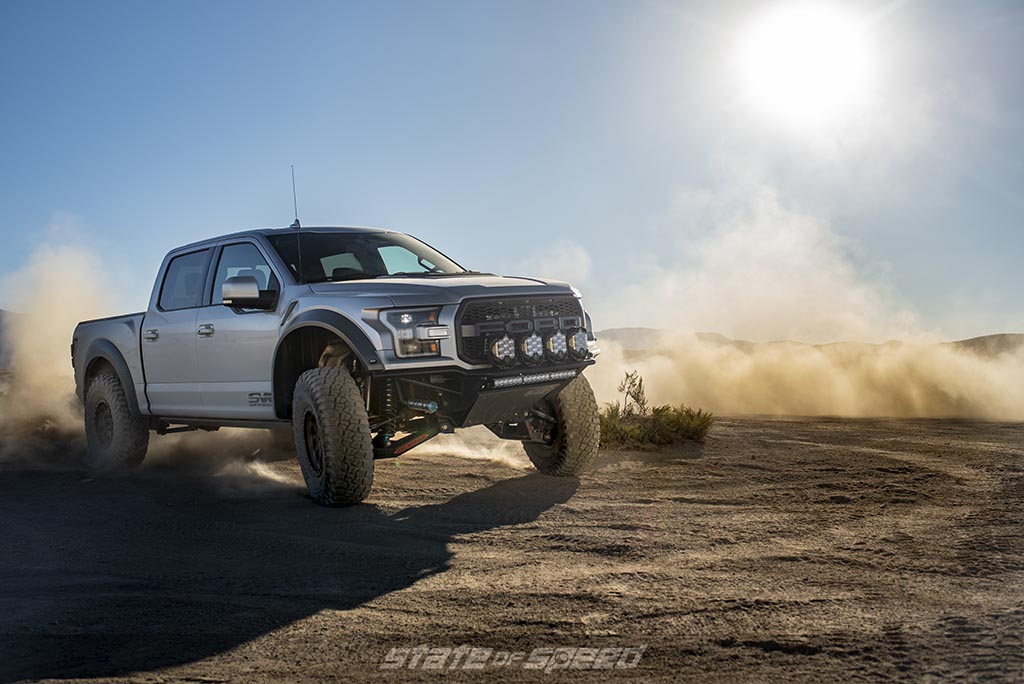 In the end, you'll have to make the decision of just which scenario is right for you. Are you down for the higher cost and more in-depth installation of the long travel? Is it really worth the extra money and extra headaches? Are you fine with still being able to having more paths opened to you while still being limited to only where long travel-equipped trucks can travel? Weight it all out, sleep on it, talk it over with your better half, and then start building the truck that is right for your own personal situation.