Four Doors Are Better Than Two: Jeep JKU Wrangler
Bert Heck's Jeep JKU Wrangler
The automotive world has a way of taking a serious hold on us. All it takes is being part of one facet of the culture to pull you into the rest, a gateway drug of sorts. That is exactly what happened with Bert Heck, and why he now utilizes a 2015 Jeep JKU Wrangler Unlimited.
Bert's gateway was drag racing. For years it was his automotive sport of choice. Though he still enjoys the thrill of a dragster tearing down the track, Bert wanted something for when he wasn't racing. A friend and co-worker talked him into purchasing a 1998 TJ Wrangler. It was built, lots of fun was had but Bert saw that the longer wheelbase rigs had the fun he'd prefer. Street-able and can wheel anywhere.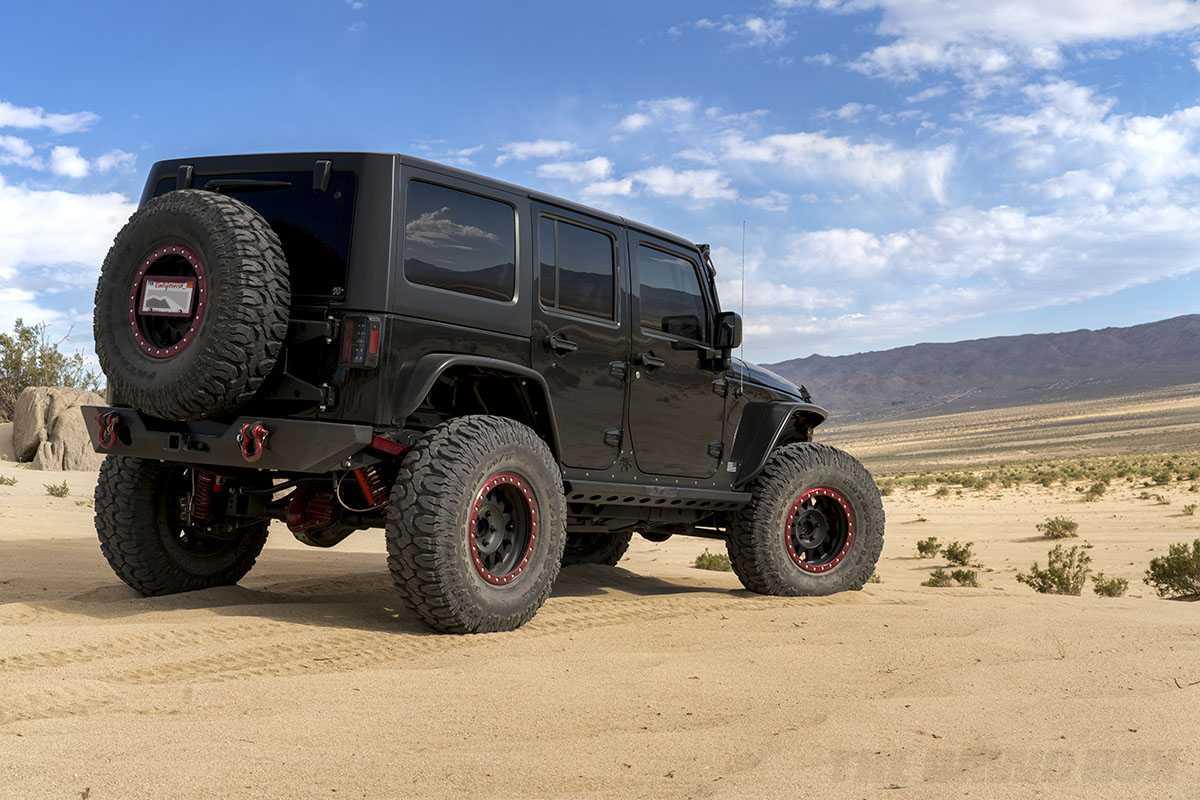 Over the span of a few months, Bert transformed his Jeep JKU Wrangler into the beast you see here. With a large amount of friends in the automotive aftermarket industry, Bert knew who to ask to point him down the right path for which parts to use. Their guidance helped the Jeep build go the way it did.
The Jeep is elevated by a front and rear EVO MFG Double D Pro Long Arm Suspension System sporting 2.5 King Coilovers, giving the Jeep a low center of gravity, 12-inches of clean and usable travel as well as having some of the strongest components on the market. Hanging off the ends of the long arms are a front Currie Enterprises RockJock 44 front differential and RockJock 60 rear.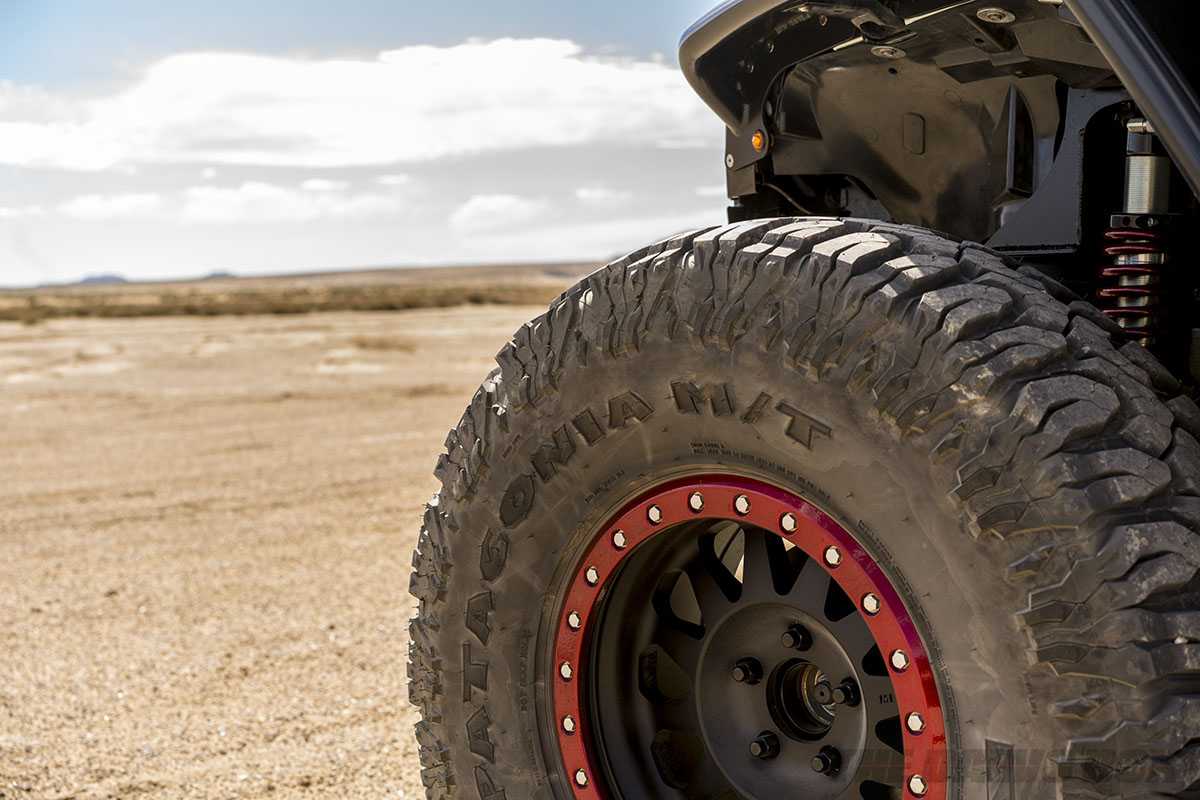 To get ultimate traction no matter where the vehicle went, Bert bolted on a set of Method 101 Beadlock wheels wrapped in Milestar Patagonia M/T 37×12.50R17 at each corner. The Patagonia M/Ts are design for maximum traction, no matter where the vehicle goes, perfect for Bert's wide range of uses for the vehicle.
To give the Jeep the body protection it deserves, a full range of Poison Spyder bumpers, rocker sliders and corner guards were installed, along with a Warn Zeon 12,000lb winch and a full RockHard 4×4 skid plate system. To keep the spare Patagonia M/T firmly planted to the vehicle, an EVO MFG Pro Series Hinged Gate Carrier was installed on the back end.
The 3.6L V6 powerplant and automatic transmission were left stock for reliability, with the exception of a K&N Engineering air intake and oil filter to give it a few extra ponies.
Keep your eyes peeled for this rig. Bert tends to take his Jeep JKU Wrangler anywhere he can. The pair are no stranger to trails in the West.