This Jeep Wrangler LJ Is Loaded to the Gills
Reid Nordin's 2006 Jeep Wrangler Rubicon Unlimited LJ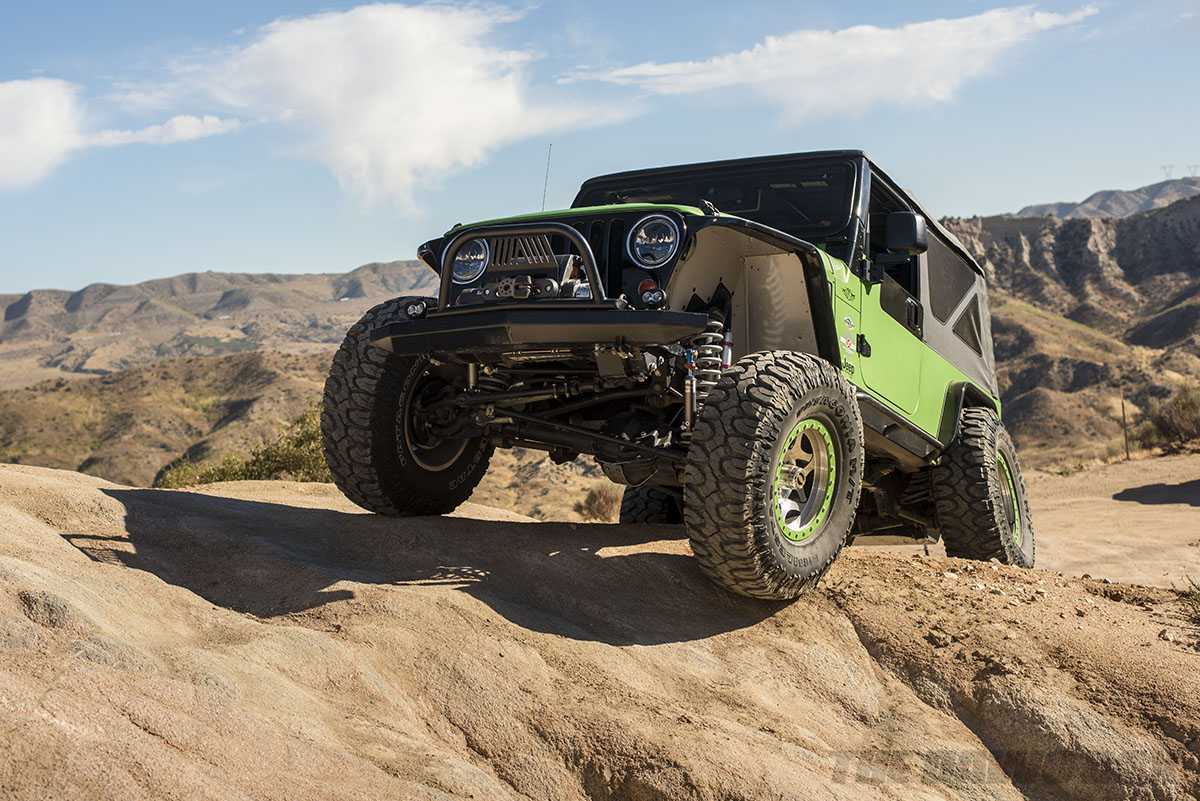 Reid Nordin's 2006 modified Jeep Wrangler Rubicon Unlimited LJ is loaded with custom features to enhance its offroad capabilities, and to provide comfort for its occupants. The Jeep's 4.0 liter inline 6 engine has been left mostly stock for reliability, but a relocated air box and custom cold air intake has been incorporated. The automatic transmission and transfer case also remain as delivered from the factory except for the addition of an external transmission cooler. Once the power makes its way down to the axles, the fun begins. Currie Rock Jock 60s with ARB Air Lockers reside at both ends. The front Rock Jock is engaged by Warn locking hubs. Getting the front axle to articulate is done with a Savvy Mid Arm suspension and Currie springs. The swaybar is a Currie Antirock with Walker End Links. Out back, the set-up is similar with the Savvy Mid Arm kit, Currie springs, and Currie Antirock swaybar. Walker Evans remote reservoir shocks with compression adjusters take care of the suspension damping. 17X8.5 Walker Evans Beadlocks are wrapped with 35X12.50-17 Milestar Patagonia M/T tires. PSC steering with Ram Assist keeps him pointed in the right direction.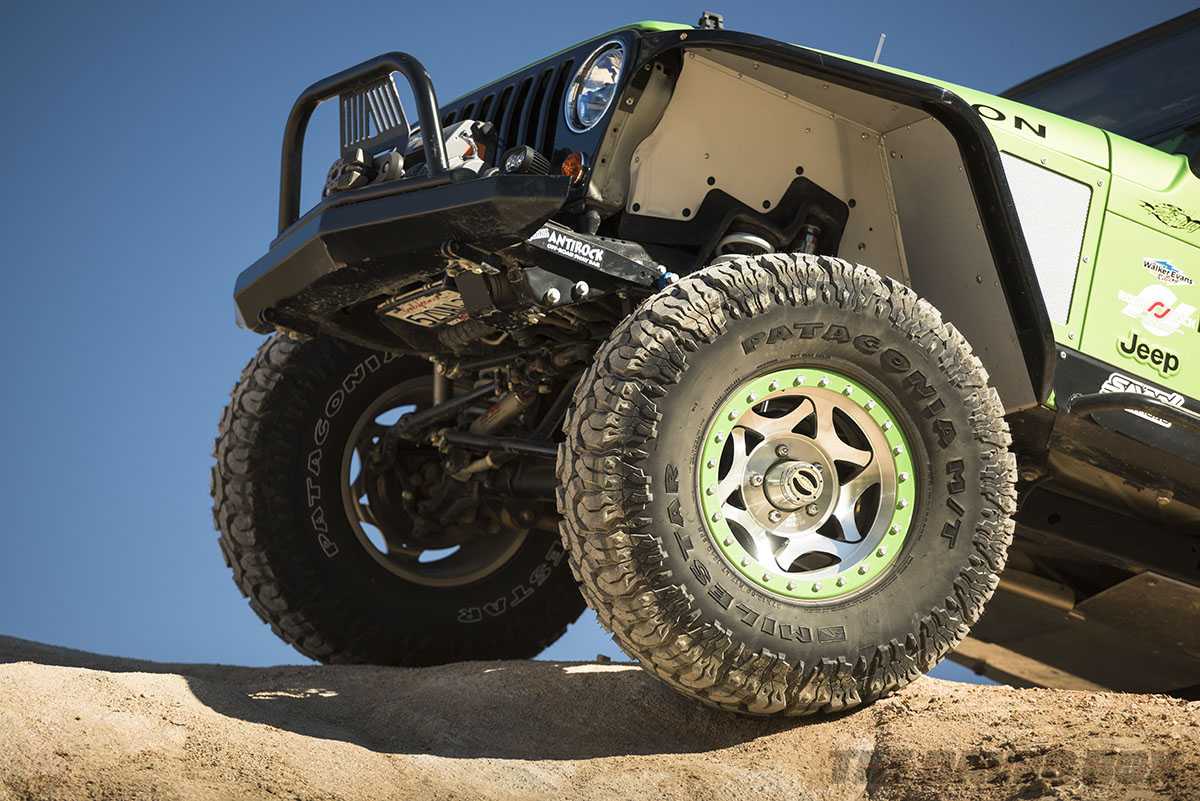 Reid's favorite spots to go 4 wheeling in his Wrangler LJ are Moab, Sand Hollow, and Ocotillo Wells. Playing in such diverse terrain, Reid needed a tire that would excel in all three and also be comfortable on the road. The Patagonia M/T was designed to be at home while rock crawling, exploring the desert, mud bogging, playing in the dunes, or a casual drive through mountain trails. The staggered, high void tread sheds mud, and special stone ejectors in the 3 ply sidewall help to eject rocks. The aggressive tread design is surprisingly quiet on pavement and has generous siping to shed water in wet conditions. 
With the traction to get into some challenging situations, some care was taken to protect the AEV Hi-Line hood, Poison Spyder Hi-Line aluminum front fenders, rear flairs, and flat candy green wrap by Platinum Paint Protection. Speaking of protection, Reid's Jeep Wrangler LJ has full aluminum Belly up skid plates. The GenRight +5 gallon fuel tank is also protected by a GenRight steel skid plate. To protect the occupants, a GenRight weld in cage has been installed. The driver and passenger sit in Mastercraft Safety, Baja RS Seats and standard belts. The rear seat has been removed and a custom aluminum Storage box with above fender rack sits in its place; a favorite perch for Reid's German Shepherd.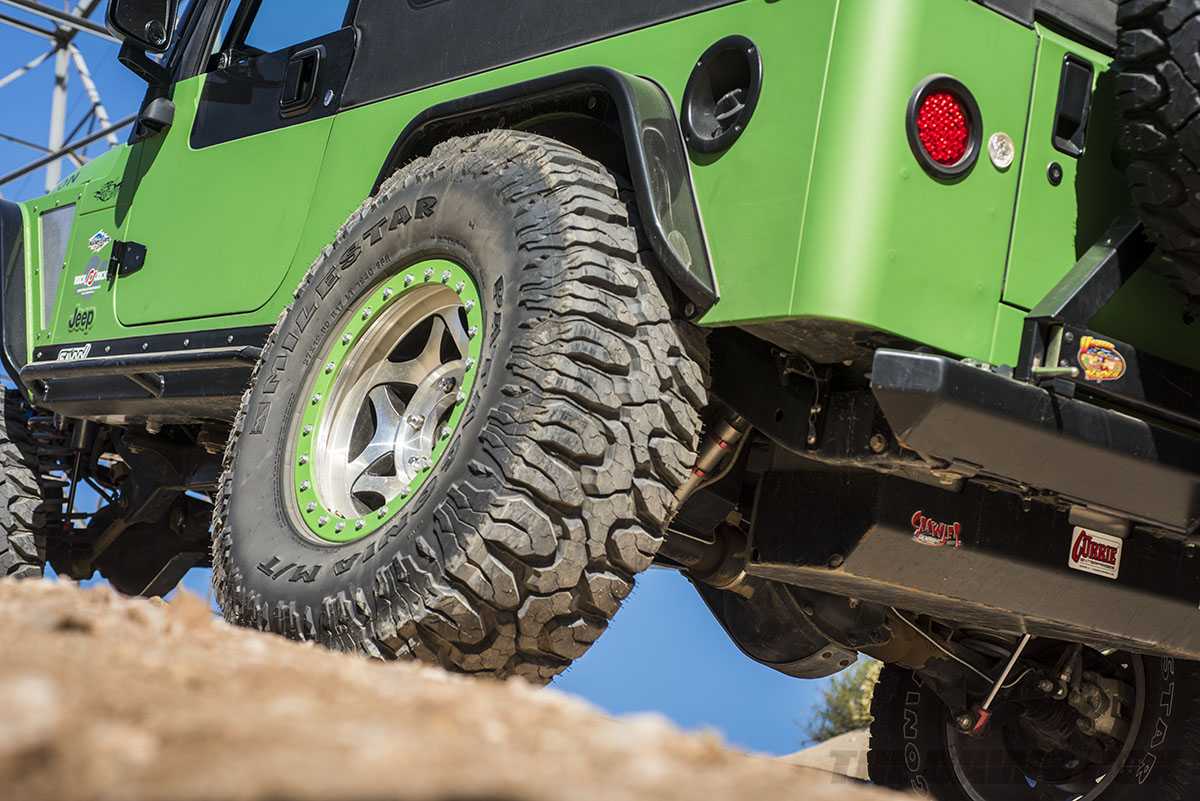 Lighting on the Wrangler LJ consists of Truck-Lite headlights, Laser Star driving lights, Gen-Right LED rear tail lights, and Gen-Right back up lights. The Optima Yellow Top battery powers a Magellan TRX7 GPS and Rugged Radio's 2-way radio when the SSV WORKS full stereo system isn't cranking out tunes. The Optima also supplies power for the Warn 9000 Winch with synthetic line and Factor 55 Fairlead with Flatlink. The Warn winch is mounted to a Currie front bumper. The Currie rear bumper has a Currie Swing out tire carrier to mount the spare, and Currie Rock Rails complete the impressive package. Reid Nordin's Jeep is a perfect example of a well thought out rig that performs beautifully, on and off the road. Every modification was chosen to complement each other to provide a functional rig that works as well as it looks.