From Zero to Ford Mustang Mach 1 in 17 Years
Dennis McGrath's Beach-Cruising 1969 Mach 1 Ford Mustang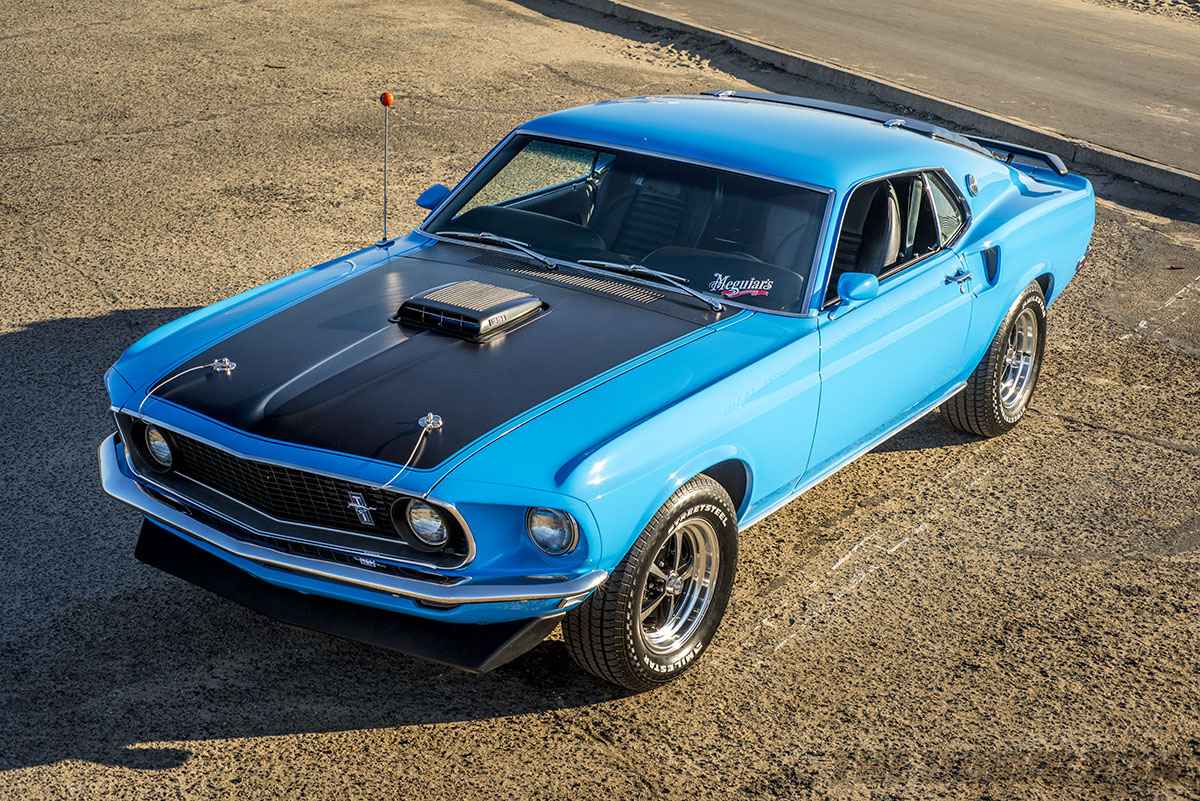 If you see Dennis McGrath's Grabber Blue 1969 Ford Mustang Mach 1 drive by, you're going to turn your head until it disappears down the road. It's such an eye-catching a car, you don't want to lose sight of it. When asked about his small-block powered 1969 'Stang, McGrath told us he's just always liked Mustangs, and who can blame him? Since its introduction, the Ford ponycar has been a winner, both on track and on dealer lots. In 1969, the Mustang got a tough new facelift too, with quad headlights, high-hipped quarterpanel scoops, and a variety of ferocious engine and graphics packages.
For Dennis and Jenny McGrath, there's no need for stripes or big blocks. Give them a high-revving 351 Cleveland, a shift kit in the C6 transmission, and an empty lane to blast down California's Pacific Coast Highway, and they'll give the Pacific Ocean a run for its money as "Most eye-catching view on the California coast."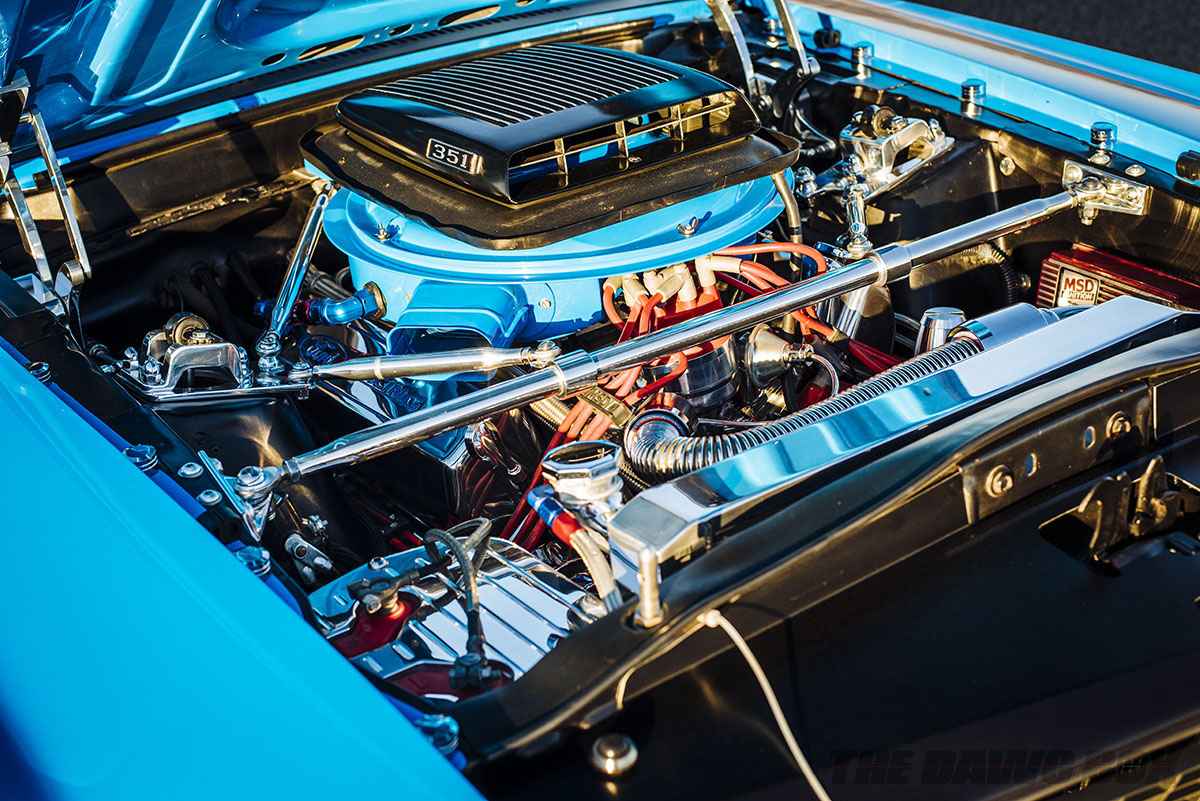 Getting the Mustang into beach-cruising shape was a 17-year-long process. Along with hotting-up the 9.5:1 compression 351 V8 with a mild cam and valve job and then topping it with an Edelbrock manifold and 650 carburetor, they upgraded to March pulleys and power steering, and an MSD distributor, box and coil. That improved spark lights off the fuel and the spent gasses take a trip out through Hedman Hedders. The Cleveland keeps its cool thanks to a Mattson aluminum radiator.
Backing the small block is a C6 automatic, beefed up with a hardened shaft, racing servo, shift kit, and 2400-stall B&M torque converter. In the back is a Ford 9-inch limited slip with 3.50 gears. The McGraths wanted the Mustang to handle, so a CPP front sway bar and KYB shocks take on the turns and bounces. To keep the car stable and straight, a Total Control brace counteracts body flex. Additional stiffening comes from Total Control subframe connectors, and in the rear, Scott Drake leaf springs help keep the power squatted down on widened 15-inch Rally 500 wheels wrapped in 255/60-15 Milestar Streetsteel rubber, picked for just the right mix of street performance and that classic muscle car look. In the front, 235/60-15 Milestars point the pony in the right direction. Disc brakes on all four corners bring the Mustang to a quick stop.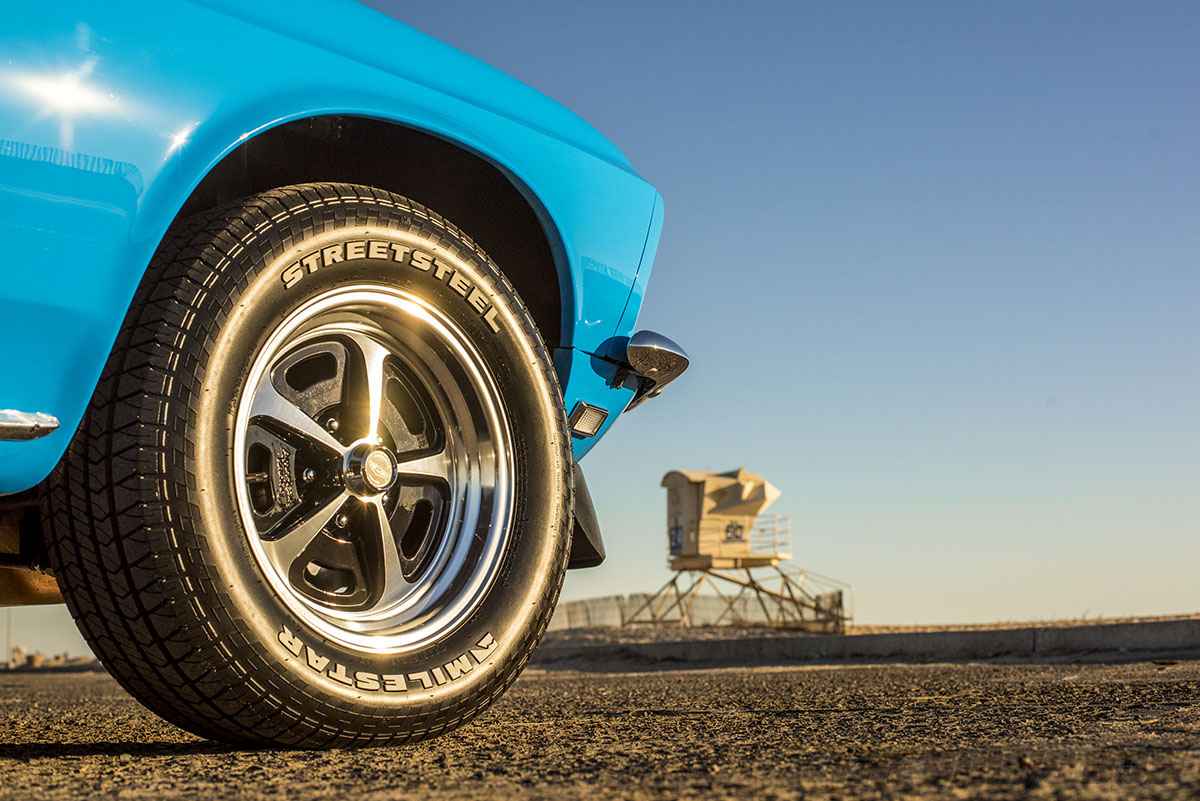 Inside the Mustang Mach 1, Dakota digital gauges keep tabs on the temps and TMI leather bucket seats let the McGraths lean back and enjoy tunes through the Sony receiver, JL Audio amps, and 10-inch subwoofer and Focal speakers. So if McGrath's car catches your eye on the road or at a show, nobody will blame you for keeping an eye on it, it's just that perfect pony stance, sound, and style.