In the Beginning: Ford Mustang
How the Original Pony Car Won America's Heart
It isn't very often that a single car model manages to create an entirely new market segment all by itself, but that's exactly what the Ford Mustang did in the mid 1960s, and the other cars that followed its example from GM, Chrysler, and AMC all shared a moniker coined to reflect the Mustang's equine name—the "Pony Car."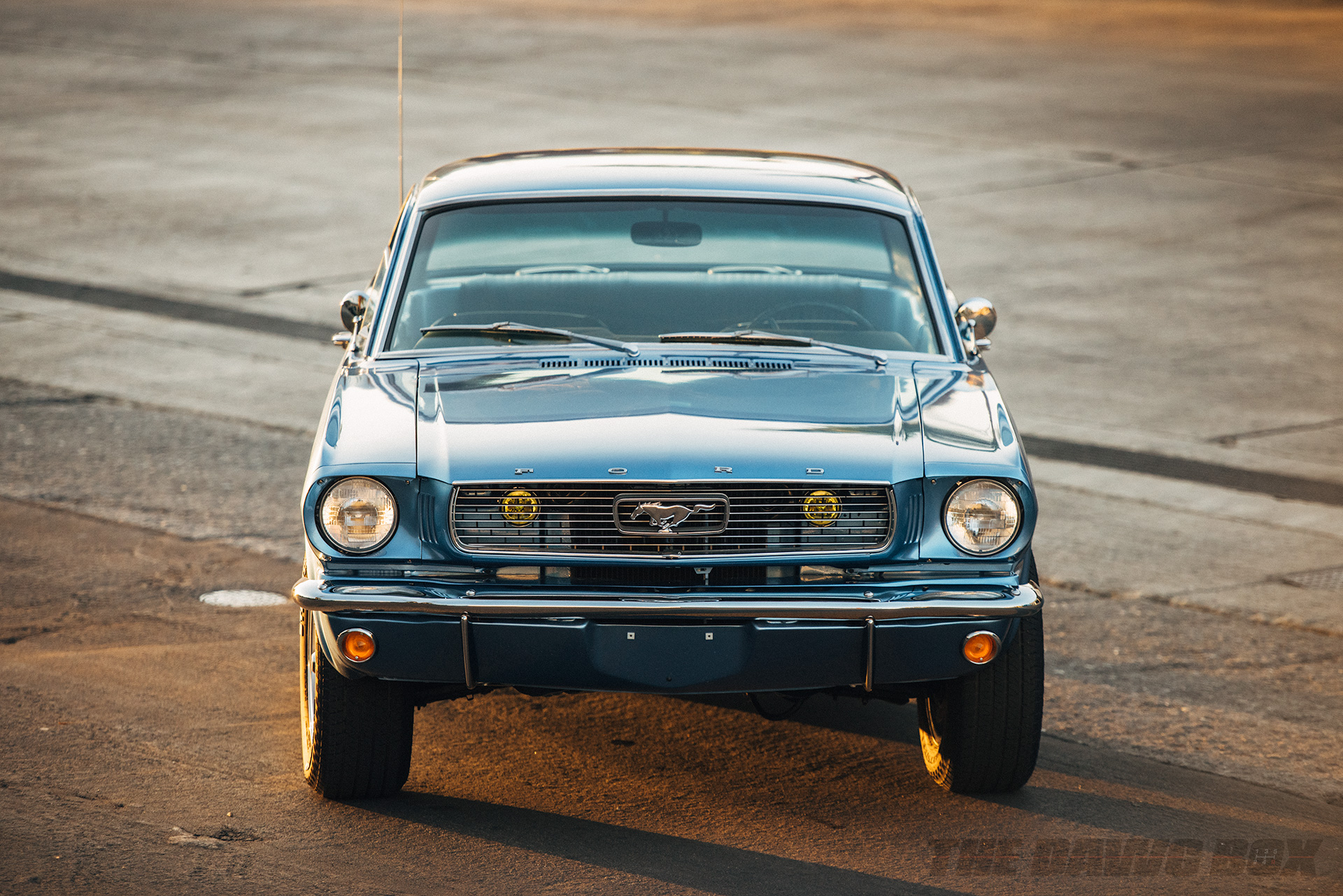 While Pontiac had defined the Muscle Car formula of a big V8 engine in an intermediate-size chassis with the 1964 GTO, that was basically an option package on the otherwise-ordinary Tempest. Ford, headed at the time by the legendary Lee Iacocca, was working on a new small, sporty car design that wouldn't look like any other car in the current fleet, though to save time and money it would share the majority of its underpinnings with the existing Falcon and Fairlane. Between late 1962 and the spring of 1964, a crash program took the Ford Mustang from a bullet list of goals to a production-ready design that would turn out to be an enormous sales success, paving the way for subsequent model generations that spanned more than 50 years of continuous production all the way to today.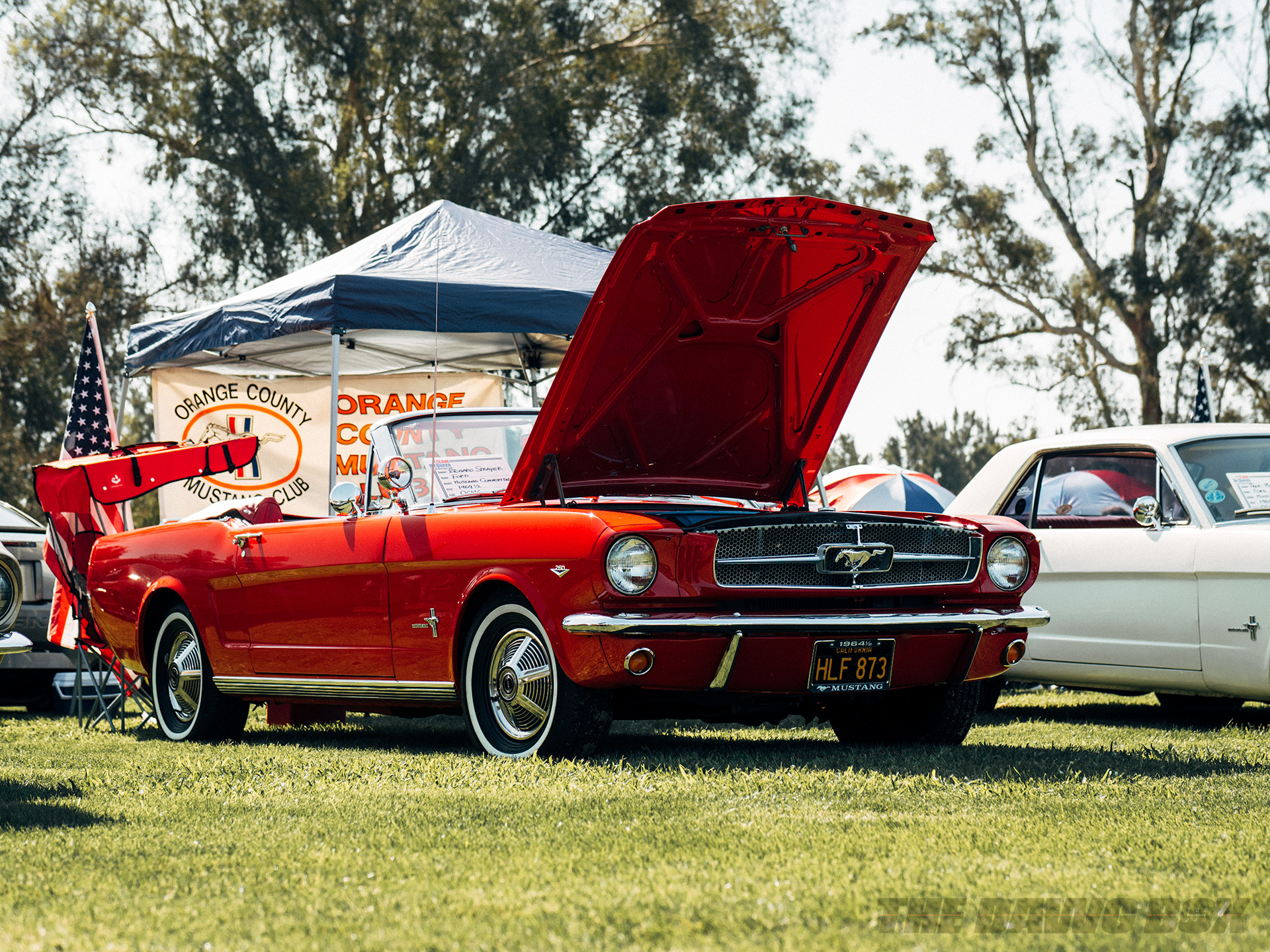 Those goals included room for four with buckets and a floor-mounted shifter in front, an overall length of fewer than 15 feet from bumper to bumper, a curb weight under 2,500 pounds, and a starting price of less than $2,500 (about $20,200 in today's dollars). Engines would include a base inline-six as well as an assortment of small-block V8 options, and both notch-back and convertible body styles. To say that Ford captured lightning in a bottle is an understatement—the Mustang prototype was the hit of the 1964 World's Fair, and on the opening day of the fair, more than 22,000 orders were taken for the new car. Between the 1964 ½ model year (because the Mustang was introduced late in the model year cycle, the first 120,000 or so were technically 1964 models, though they carry 1965 VIN codes) and 1966 (the peak year of first-gen Mustang production) a whopping 1,288,557 Mustangs were built.
The best modern analogy would be to call it the iPhone of its day…
It's hard to convey just how much excitement and interest the Mustang sparked when it hit showrooms, and GM, Chrysler, and American Motors all rushed to create their own cars to compete in the previously non-existent market segment. The best modern analogy would be to call it the iPhone of its day; while other cars preceded it that had some of the same features, none combined them in a way that defined a whole new type of enthusiast car like the Mustang did. Realizing what they had, Ford leaned into the Mustang's popularity with ad campaigns that emphasized the idea of youthful exuberance, and even went as far as to disassemble a 1965 convertible into four main sections plus a few odds and ends, load the pieces into an elevator, and then reassemble the entire car on the 86th floor observation deck of the Empire State Building.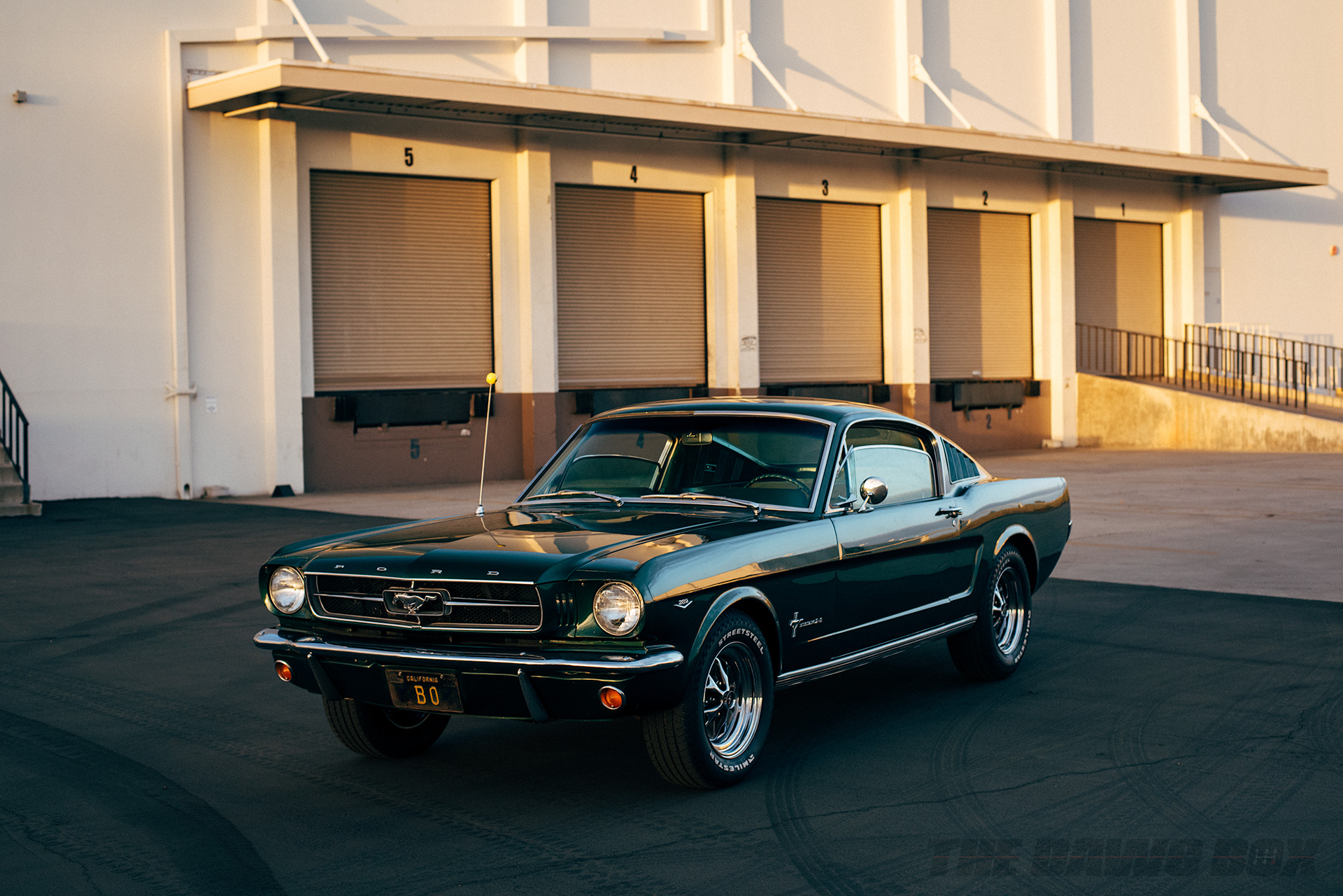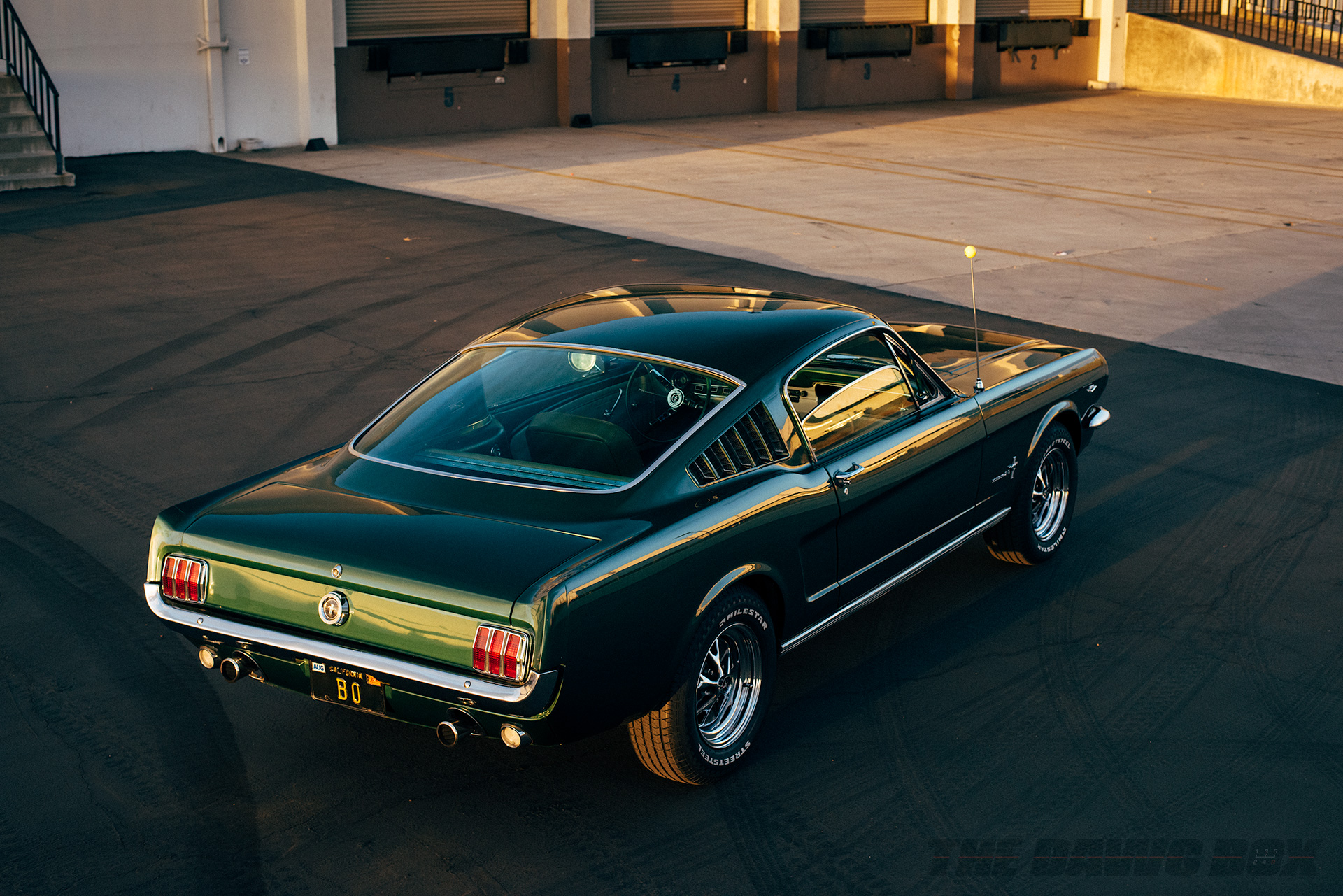 The Mustang's ground-breaking long hood/short deck styling set the standard for the domestic competition through the 1960s and beyond, and racers began to adopt it as a platform for closed circuit and drag racing competition as well. Best-known is the Shelby GT350, which debuted in 1965. Carroll Shelby, who also imported the British-built AC Ace and re-engined it with Ford V8 powerplants to create the legendary AC Cobra, took Mustangs equipped with the 271 horsepower 281 cubic inch Windsor V8 and modified them with different carburetors, intake manifolds, brakes, and other small changes in order to prepare them to the limit of SCCA B-Production rules, where the cars won three years in a row. Through subsequent years, the Shelby Mustang became less race-focused and oriented toward high-performance street use, but the die was cast, and many a future Mustang would wear Shelby or Cobra badging in homage to these seminal performance cars (and many a baby girl or family dog would end up named "Shelby" as well.)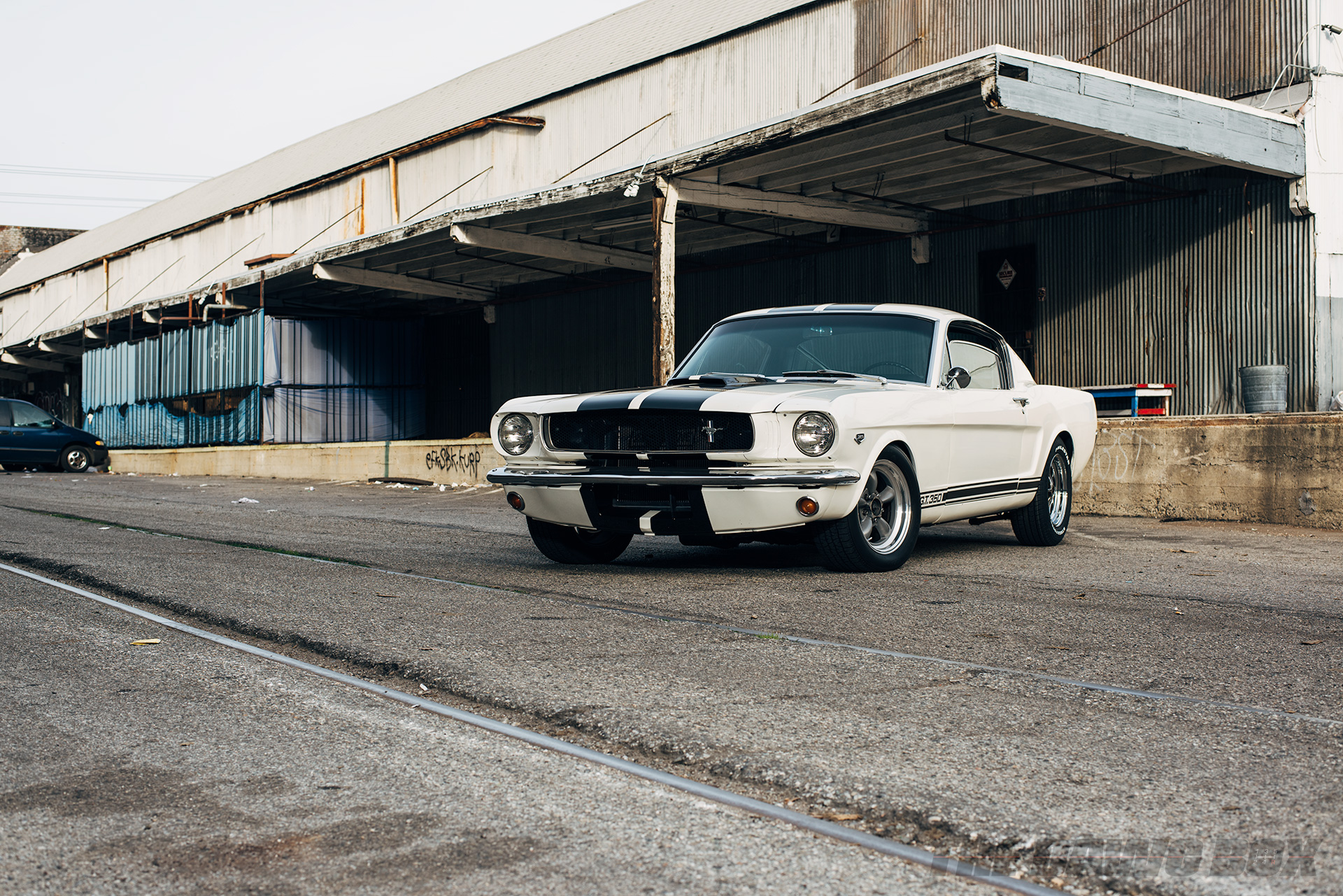 …other manufacturers who were now offering their own "pony cars" plus the 1973 oil crisis brought the first generation to a close.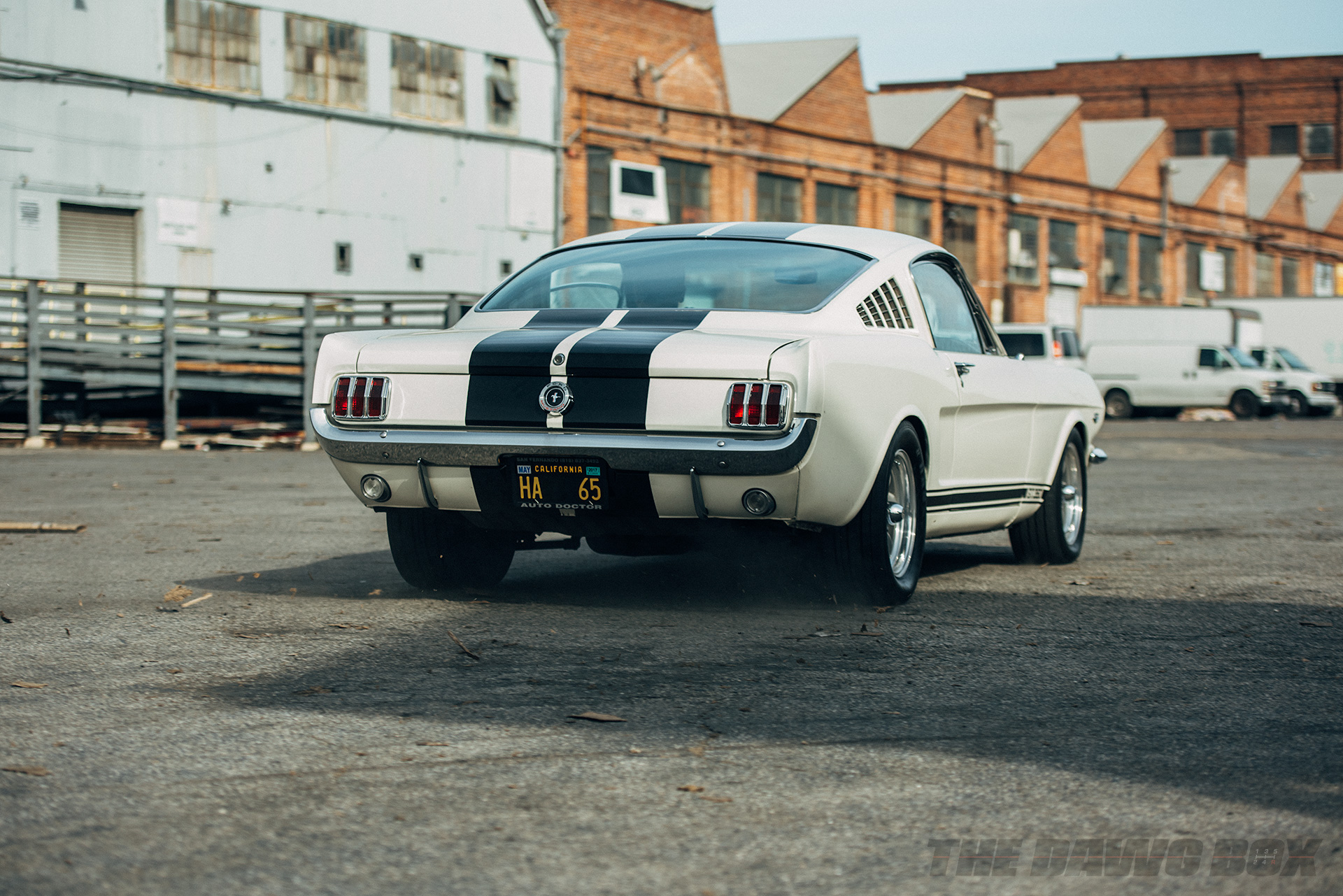 Over the course of the Mustang's first generation, which lasted through the 1973 model year, engine options included inline sixes as well as 289 and 302 cubic inch Windsor small-block V8s (named for their Canadian manufacturing location in Windsor, Ontario), plus 390, 427, 428, and 429 cubic inch big-block V8 power. The Mustang progressively became larger and heavier, and a major facelift for 1971 radically changed the car's profile. Though still popular, sales were nowhere near what they had been during the glory days of 1965–1969, and competition from other manufacturers who were now offering their own "pony cars" plus the 1973 oil crisis brought the first generation to a close.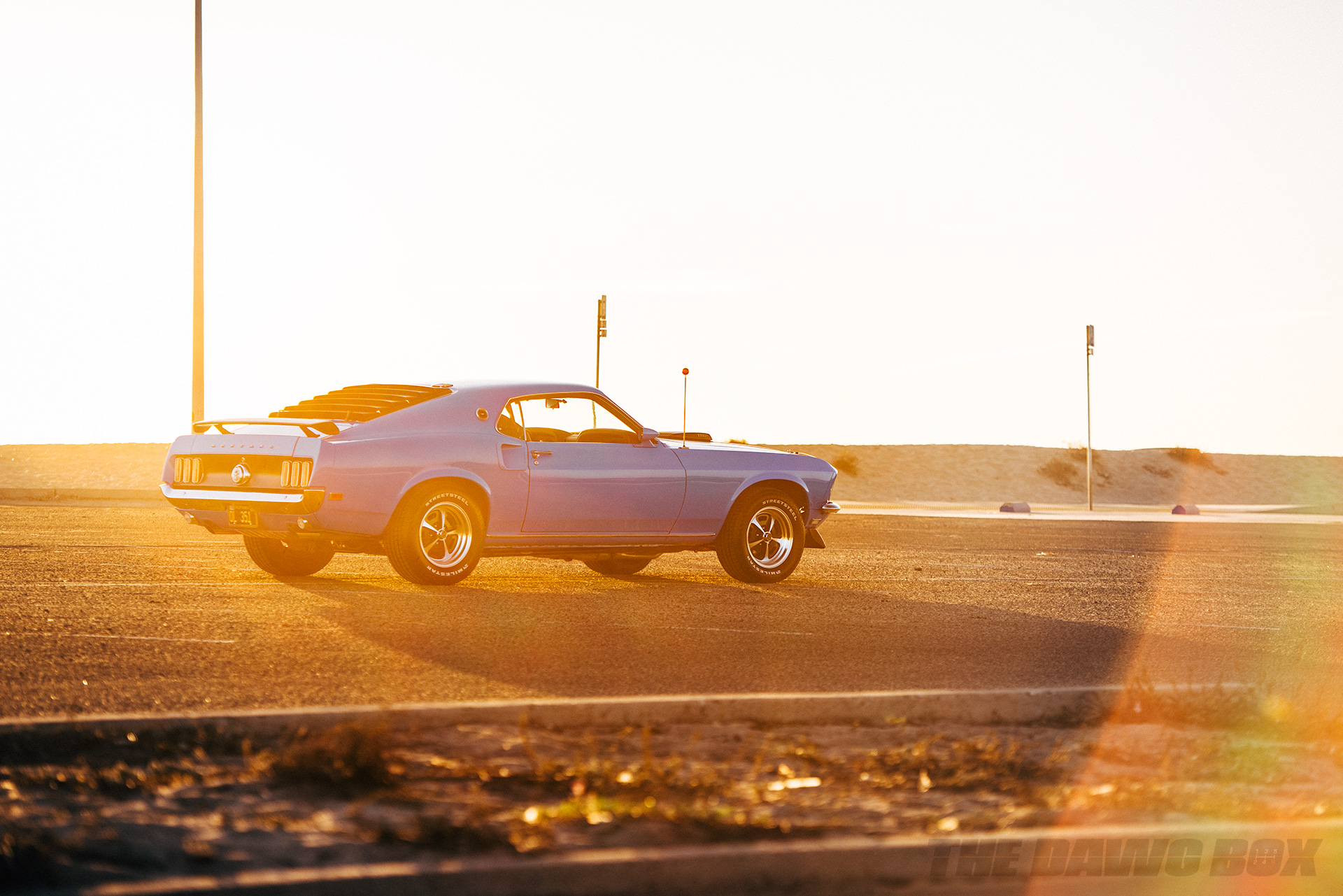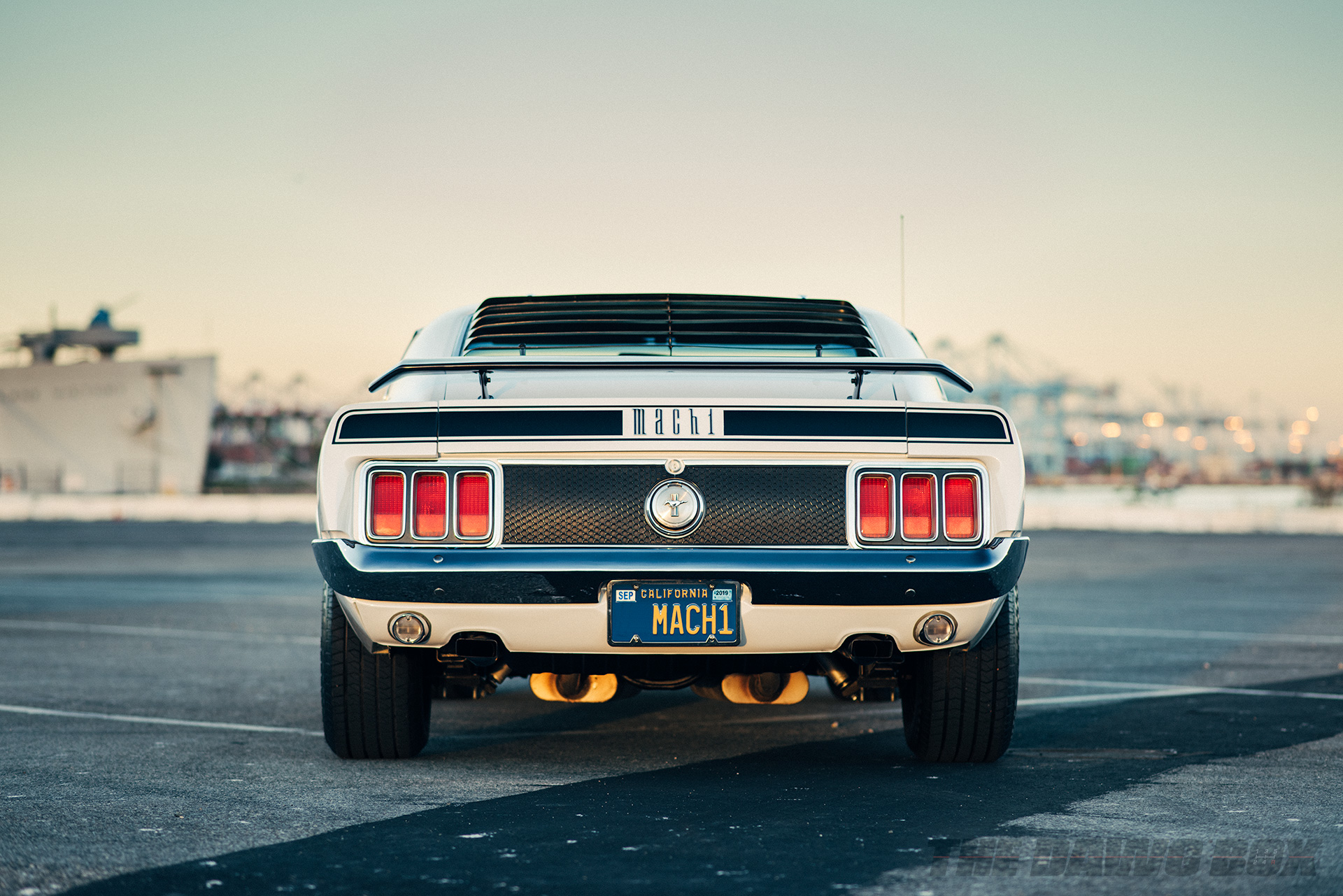 The replacement, Ford's Mustang II, was already waiting in the wings—having seen the end of inexpensive gas and ever-stricter emissions standards on the horizon, the company was well-prepared with a new model that was smaller, more fuel-efficient, and as it turns out, universally hated by Mustang fans then and now. But that, my friends, is a story for another day…