Friends of Steve McQueen Car Show
The Friends of Steve McQueen car show takes place every June to benefit Boys Republic in Chino Hills, California. There is always a strong showing from several Porsche clubs including the Porsche 356 Club of Southern California, 911 R Gruppe, and the Porsche Club of America, Grand Prix Region. Anyone who has seen the movie Grand Prix, which McQueen starred in, will remember the opening scenes where he drives through the French countryside in a beautiful Porsche 911S. The film also showed McQueen racing a Porsche 917 at LeMans (actually a Lola with the 917 body). The movie contained footage of McQueen driving during the race. Competitors were concerned about having an actor behind the wheel during competition, but once they saw McQueen's skills behind the wheel, they were no longer concerned. McQueen drove with a broken left leg at Sebring in 1970. He broke the leg on his motorcycle racing at the Lake Elsinore Grand Prix only a week before the race. He and teammate Peter Revson finished second place to Mario Andretti. Grand Prix is an epic film; one of McQueen's best. It's no wonder that the Friends of Steve McQueen would include many Porsche fans.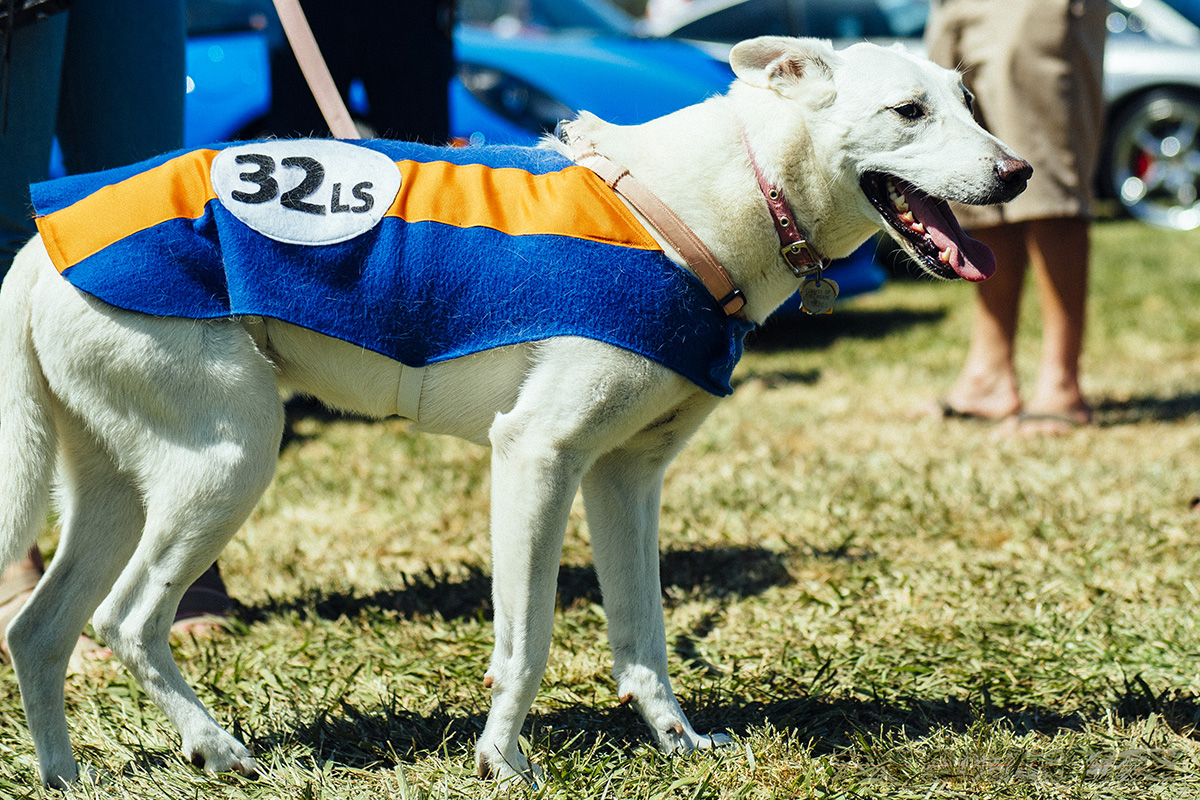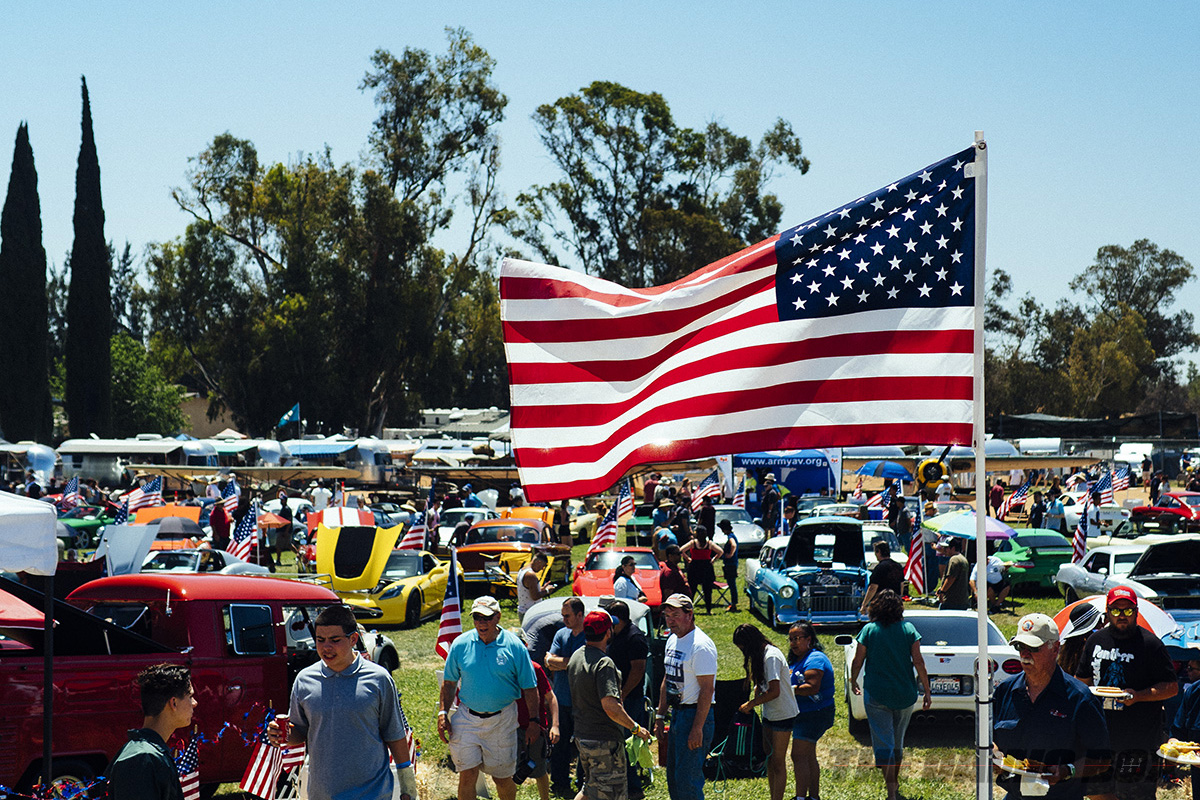 McQueen was Honorary National Della Robbia Campaign Chairman for Boys Republic in 1966, and 1975 but his ties to the organization go back to 1946 when he was sent there as a teenager. Boys Republic was founded in 1907 to rehabilitate troubled teenagers instead of sending them to jail. The Chino Hills facility where the annual car show takes place, became the permanent home for Boys Republic in 1909. The organization has been doing their work for over 100 years, offering teenagers vocational training and building character and personal responsibility through their system of student self-government. Boys Republic was established with a $10,000 dollar grant, and the car show has raised over 2 million dollars since its inception in 2008 by the Porsche 356 Club of Southern California.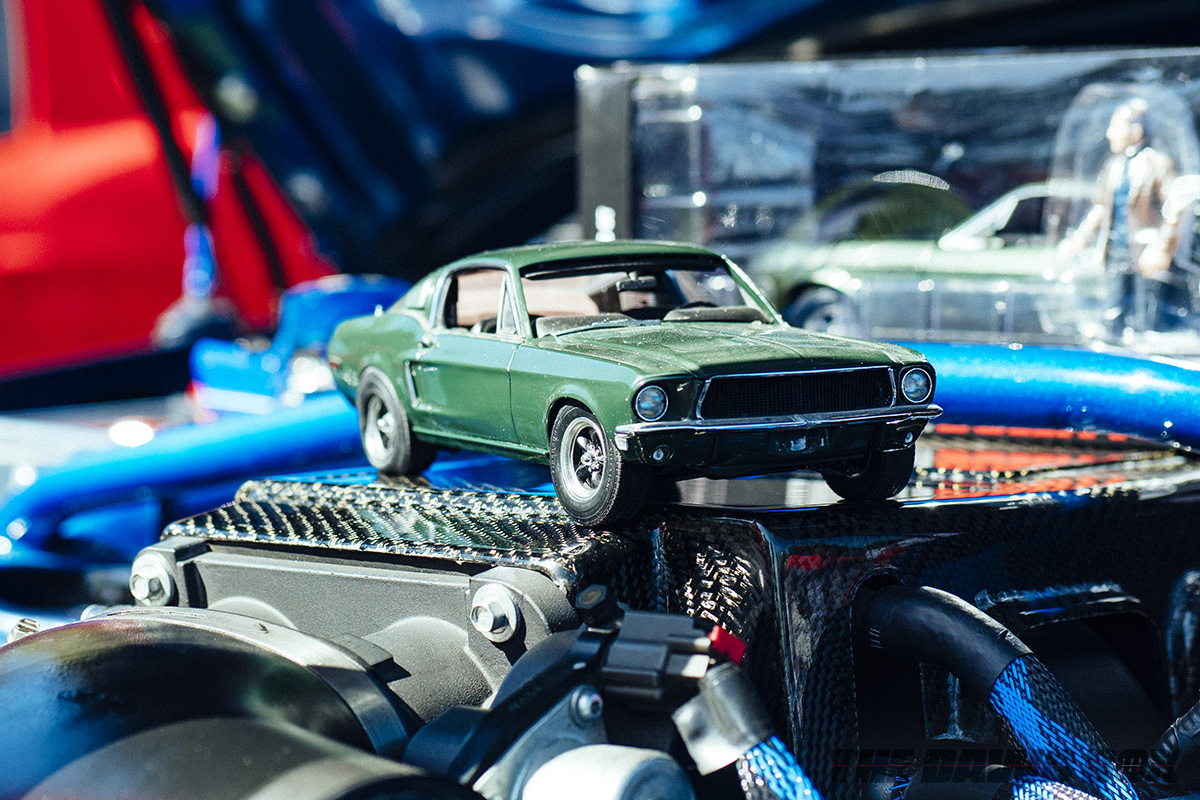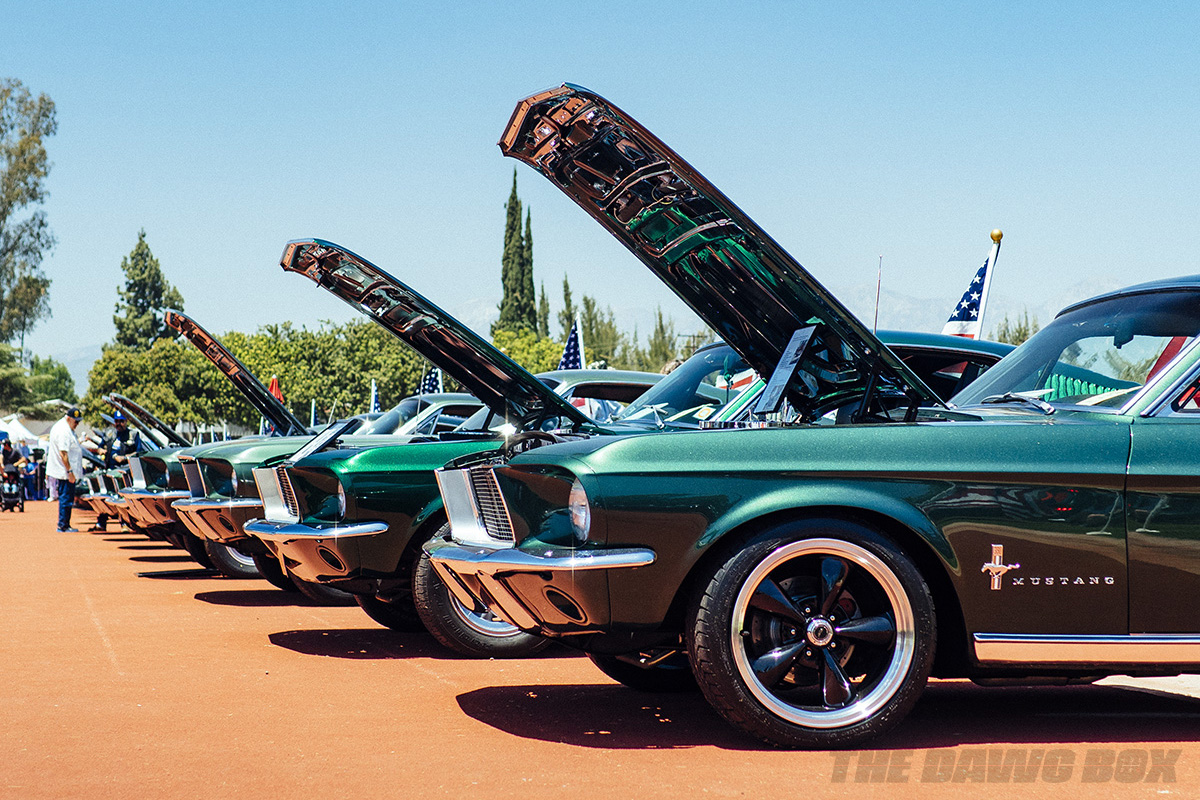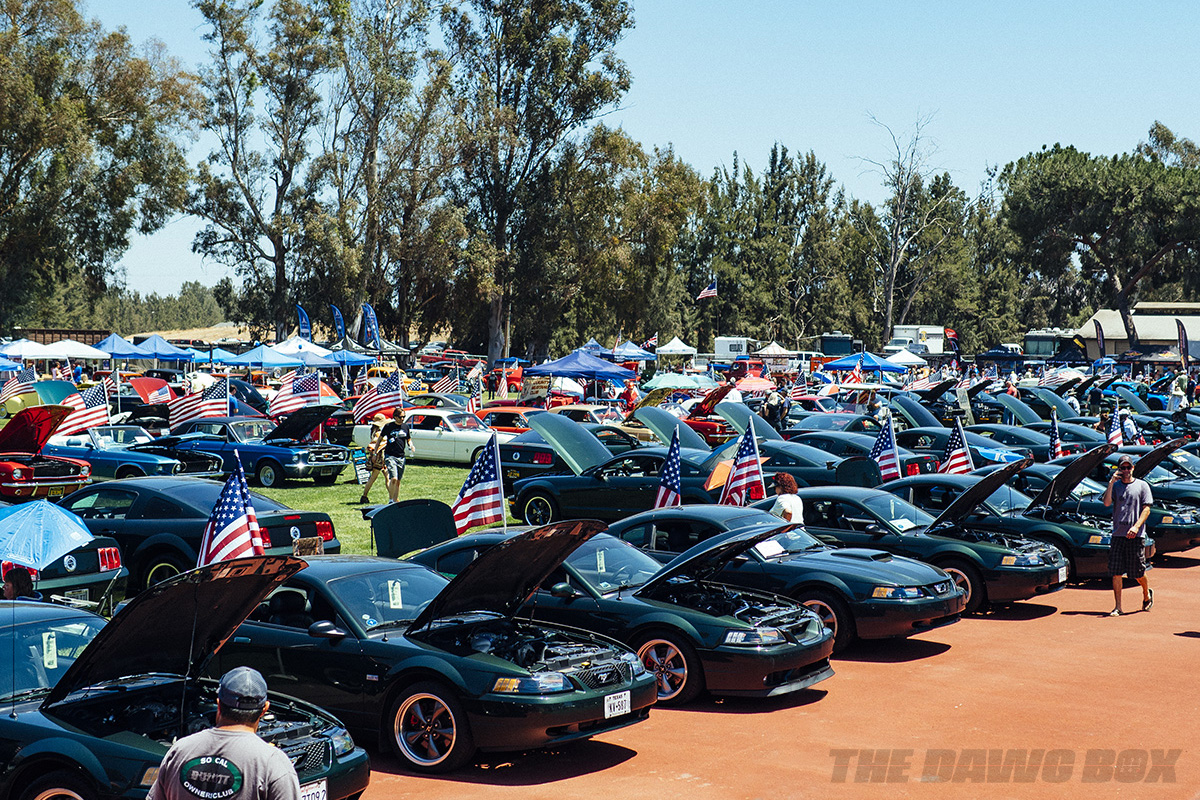 Grand Prix was not the only iconic McQueen movie where the actor able to show off his driving talent. The movie Bullitt had what many say are the greatest car chase scenes ever filmed. McQueen chased a pair of assassins driving a Dodge Charger up and down the streets of San Francisco. The scene culminates in the Charger losing control, running off the road into a gas station, and exploding in a ball of fire. The movie has helped Ford sell a ton of Mustangs to this day.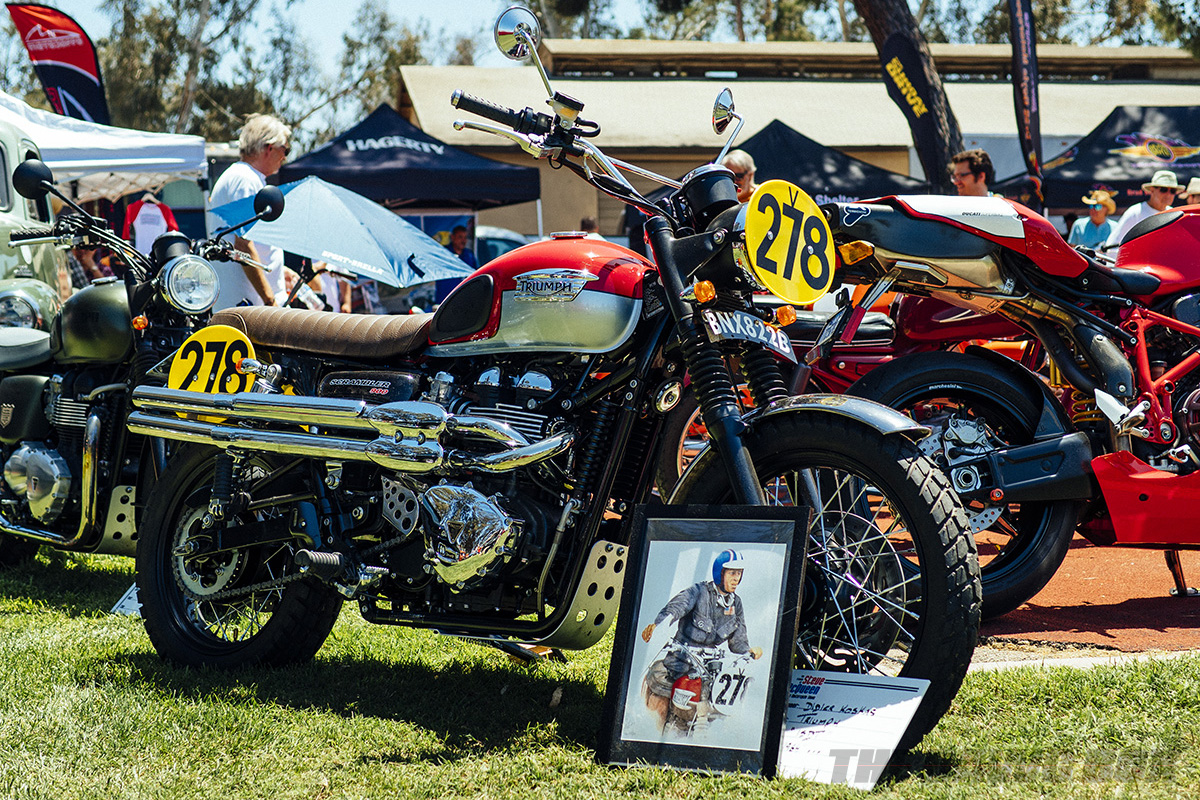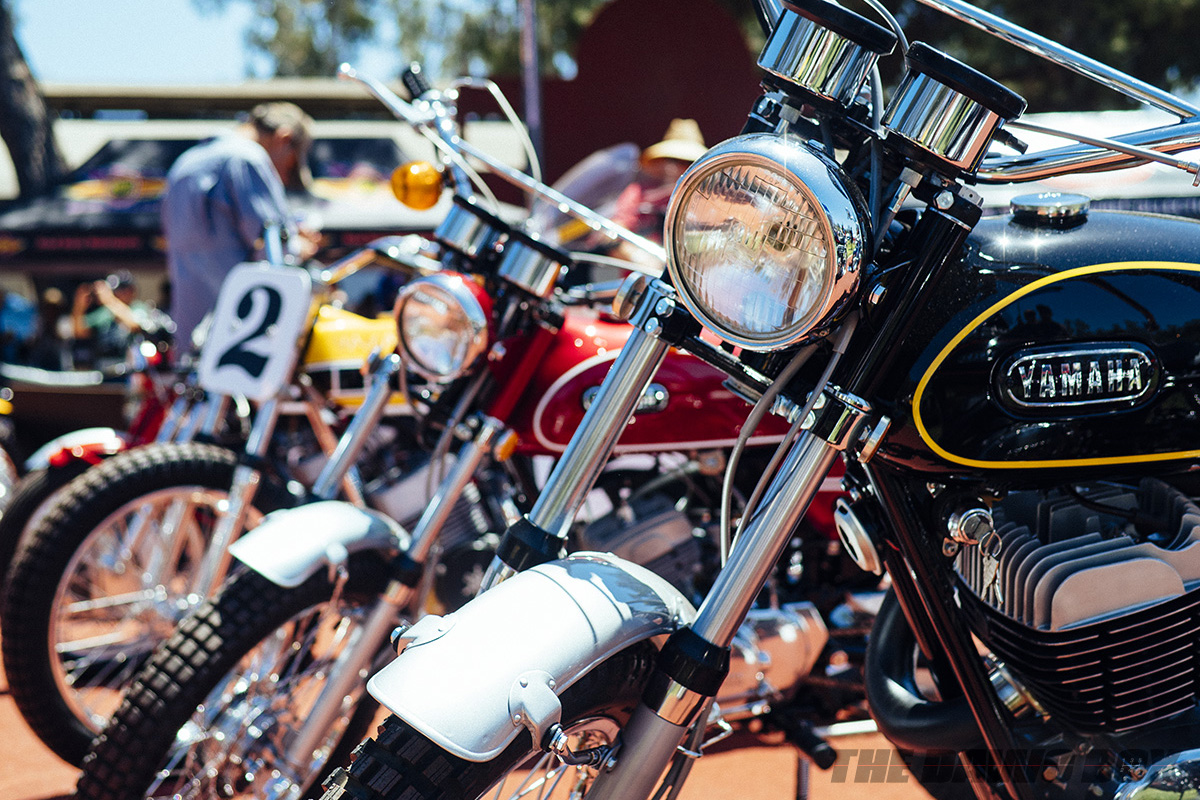 McQueen's two wheeled skills were put on display in The Great Escape. McQueen rode both street bikes and offroad motorcycles. His first bike was a 1946 Indian Chief. His movie making obligations put an end to his sports car racing, but they could not keep him off his motorcycles. The world famous actor was an avid motorcyclist who would enter races under the name Harvey Mushman in an attempt at anonymity. Featured in the classic Bruce Brown film, On Any Sunday, McQueen was shown finishing 10th overall at the Lake Elsinore GP. He was a legitimate racer who regularly rode with the fastest desert racers of the day like Bud Ekins, and Malcolm Smith.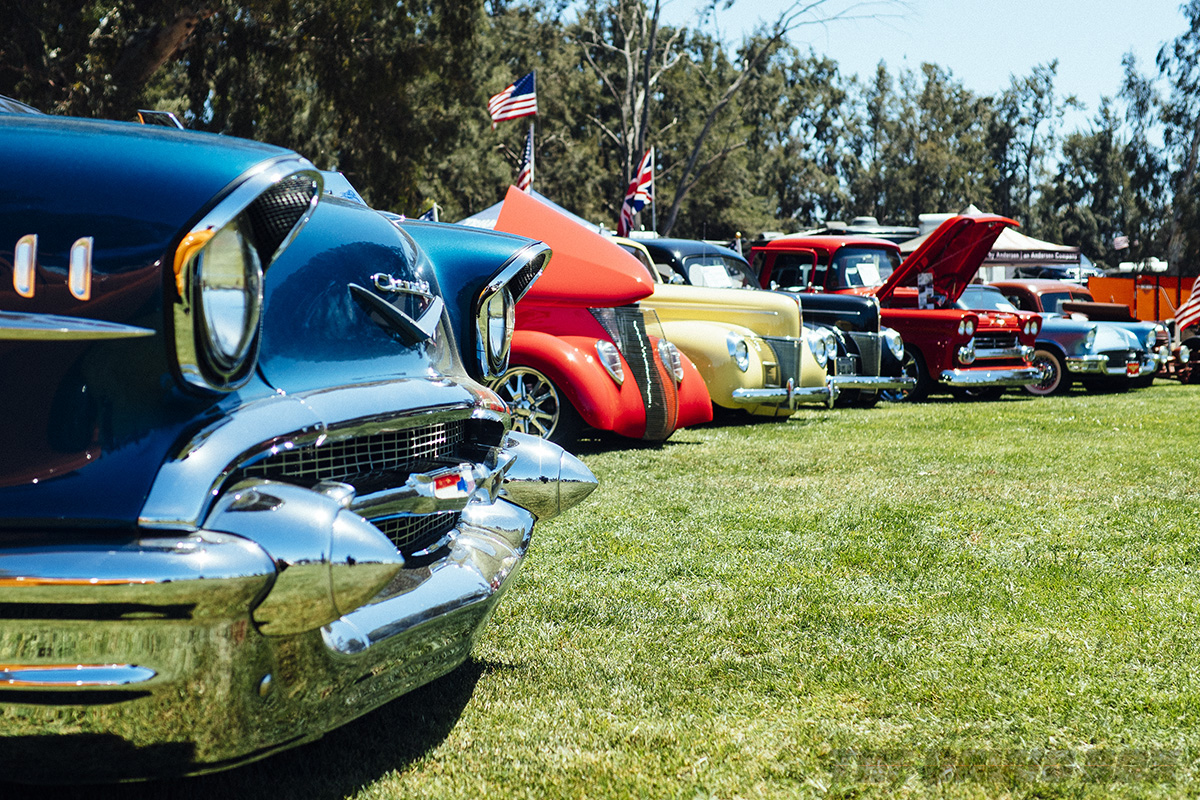 Just as McQueen's acting showed amazing diversity, so does the mix of vehicles that show up for the Friends of Steve McQueen show every year. Seen at this year's event were many Porsches, and Mustangs of course, but also Classics, Sports Cars, Exotics, Military trucks and equipment, Bikes, Race Cars, VWs; even farm implements and vintage travel trailers were on display.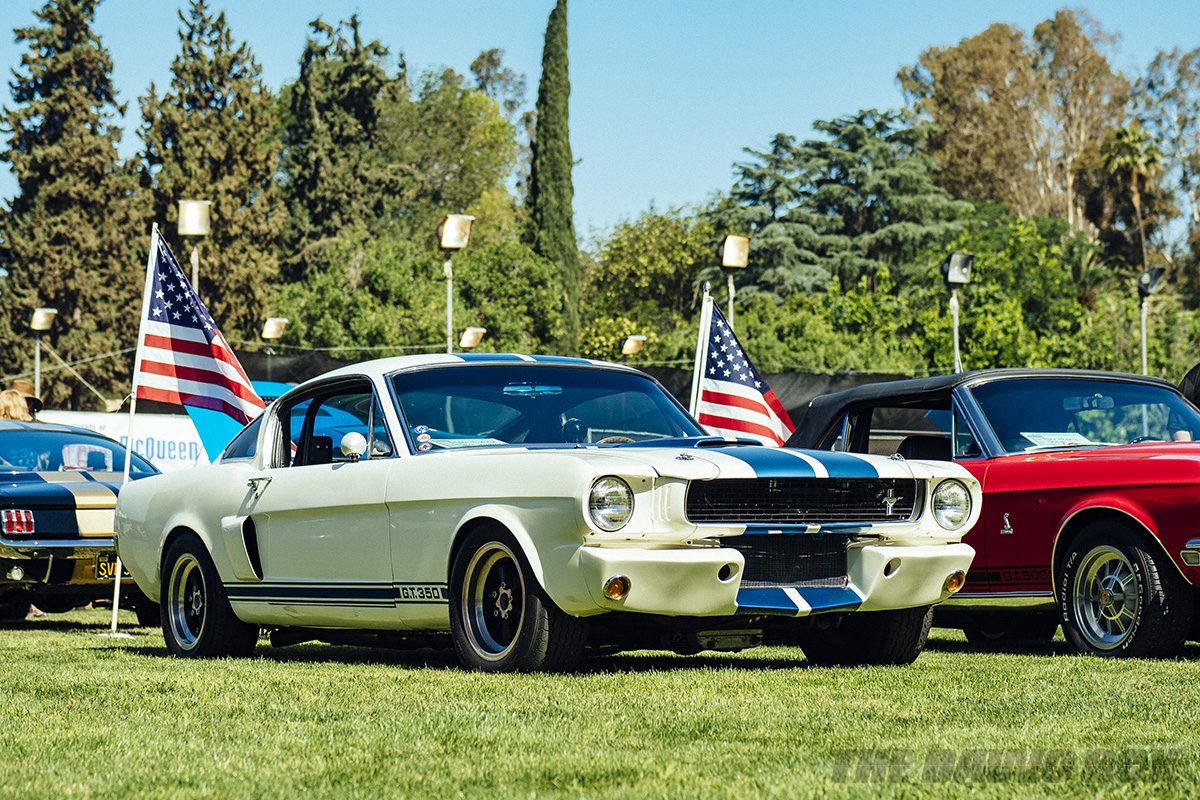 There was something for everyone who appreciates mechanical design at the show. The spectacular Southern California weather and beautiful surroundings at the Boys Republic campus provided a perfect venue to showcase such incredible works of art. The show is a celebration of the great departed actor, and a highly successful fund raising opportunity for the organization that meant so much to McQueen. Those who return every year had a great time, and if you've never had a chance to attend, make sure you add the Friends of Steve Mcqueen Car Show to your calendar.