Mooneyes Open House
The Mooneyes Open House was an intimate gathering for those who love nostalgia. Everywhere you looked around the Santa Fe Springs, California shop, you saw incredible cars, motorcycles, and the tools used to manufacture their unique products since Dean Moon opened the location in 1962. You could see the history, feel it, and hear it, thanks to "The Hot Rod Trio" who were jamming rockabilly tunes during the show.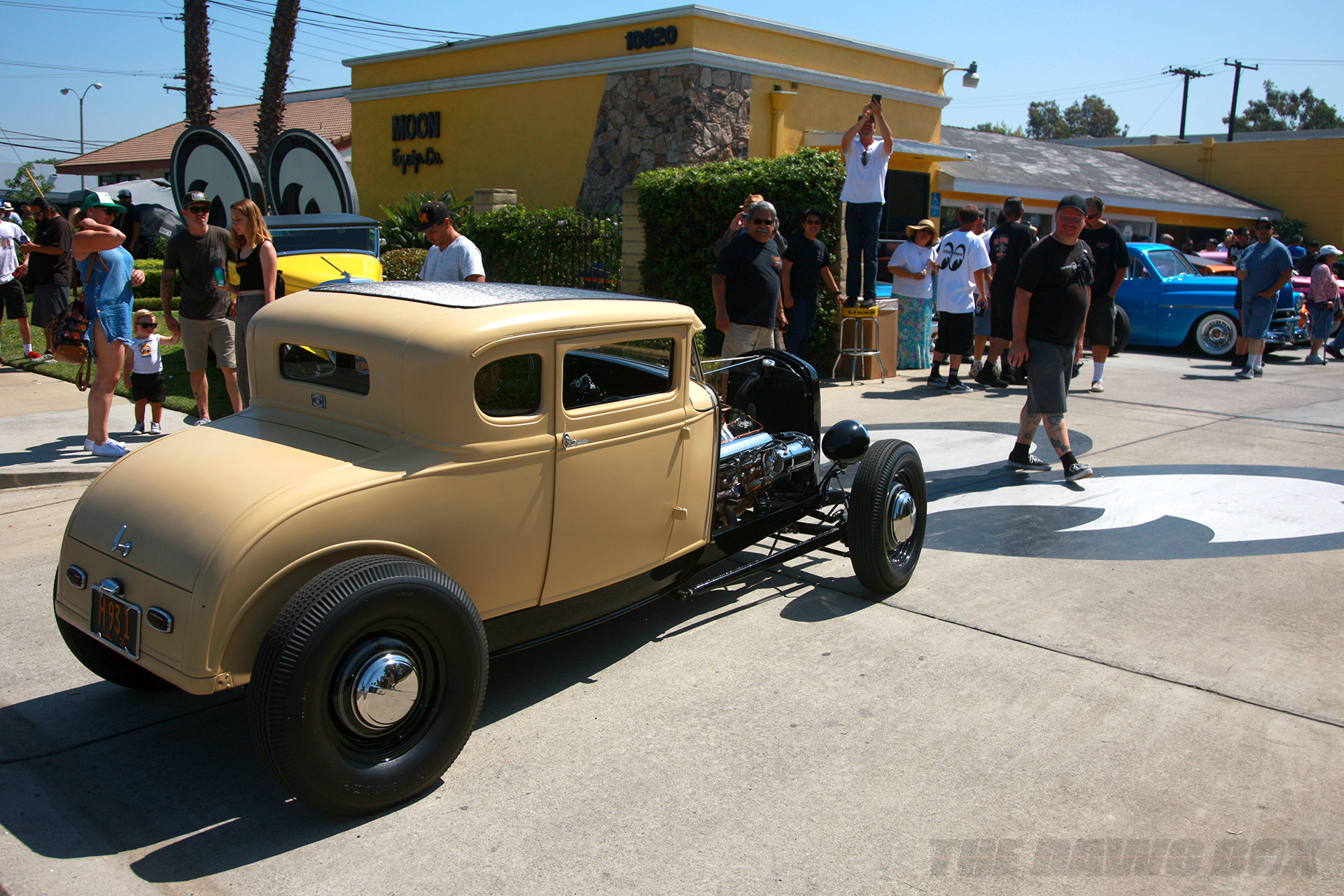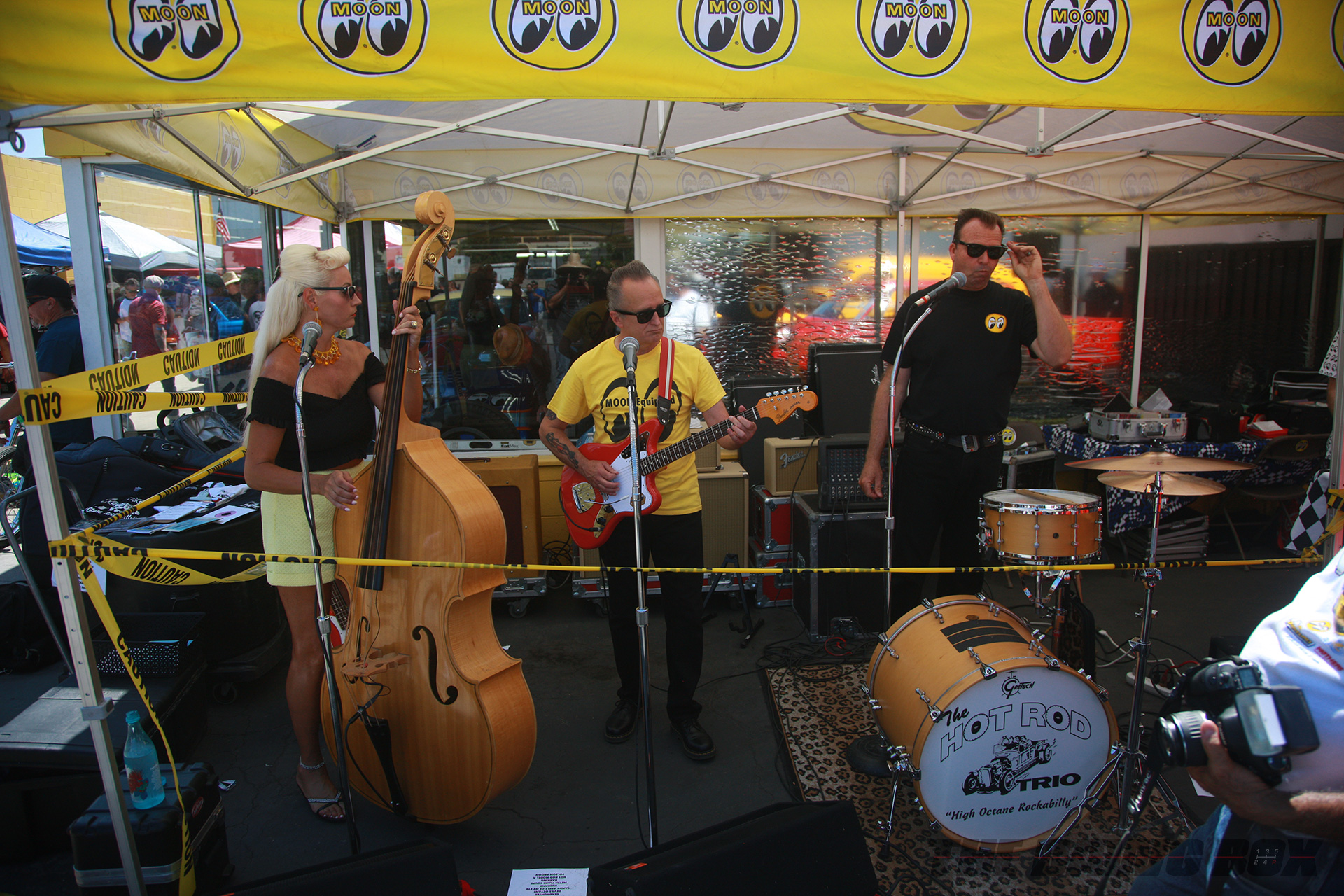 The many traditional hot rods, customs, and 2 wheeled works of art fit right in with the vintage speed parts, and memorabilia that occupy every open space available. It's amazing to see a working shop that doesn't use computer-controlled machinery or automated processes. The Mooneyes shop still utilizes manual machine tools and skilled operators like they have for over 60 years.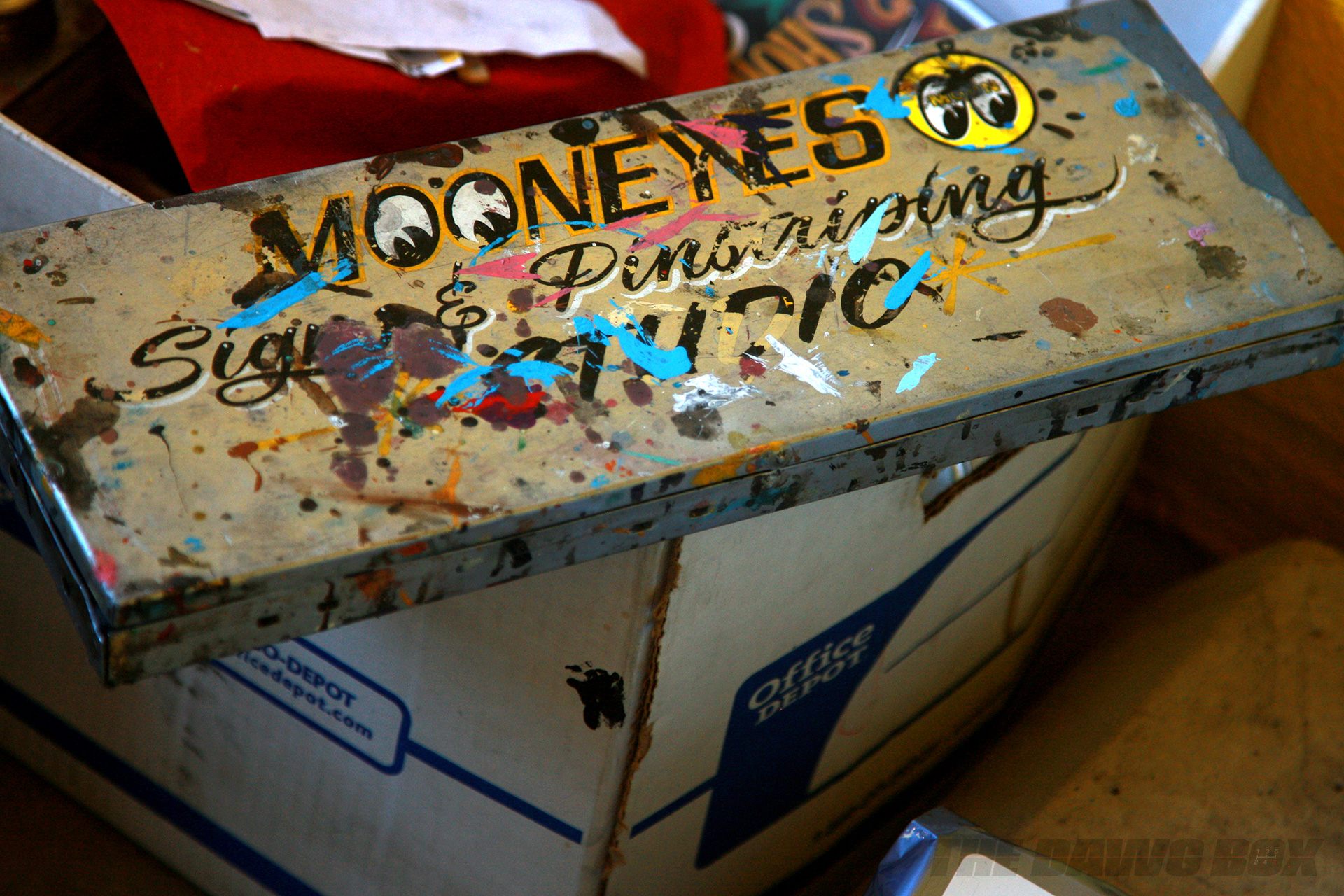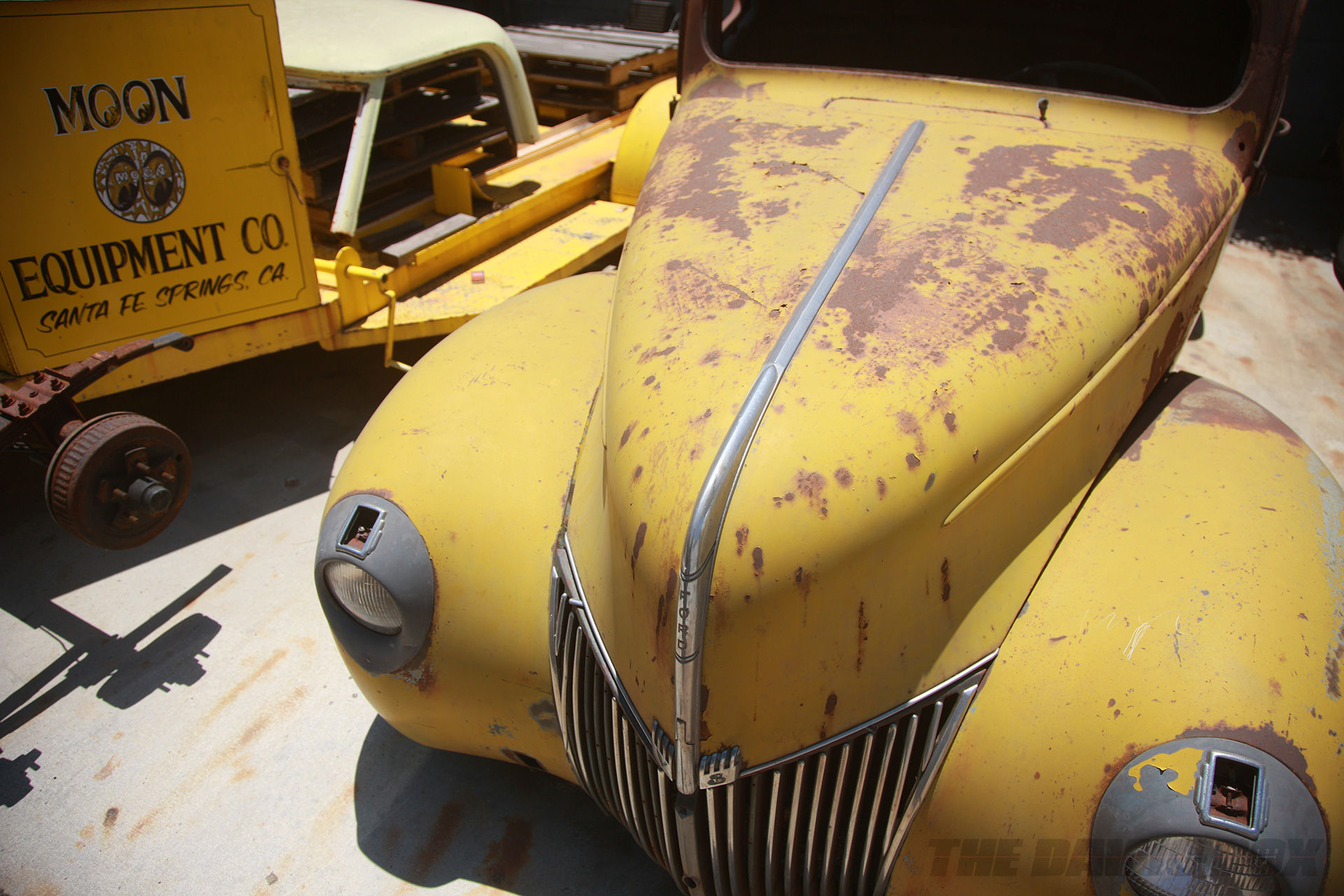 Founder Dean Moon was right in the thick of the Southern California Hot Rod scene. He and his Brother Buzz built hot rods and worked on customer's cars from a small garage behind his father's café. Too young to enlist during World War II, he still spent time in the South Pacific as a Merchant Marine towards the end of the war. Years later he got his chance to serve in the Air Force during the Korean War where he learned photography. He used his photography skills in the many articles he contributed to automotive magazines. His articles helped to spread the word about his products. Dean was also instrumental in helping to form SEMA, the Specialty Equipment Marketing Association, and served as the second president in 1964. Dean developed several products that addressed fuel delivery, throttle linkage, and ignition systems to make cars go fast. After acquiring Potvin Cams in 1962, the company had many high-performance parts available for racing engines like intake manifolds, valve covers, gear drives, and supercharger accessories.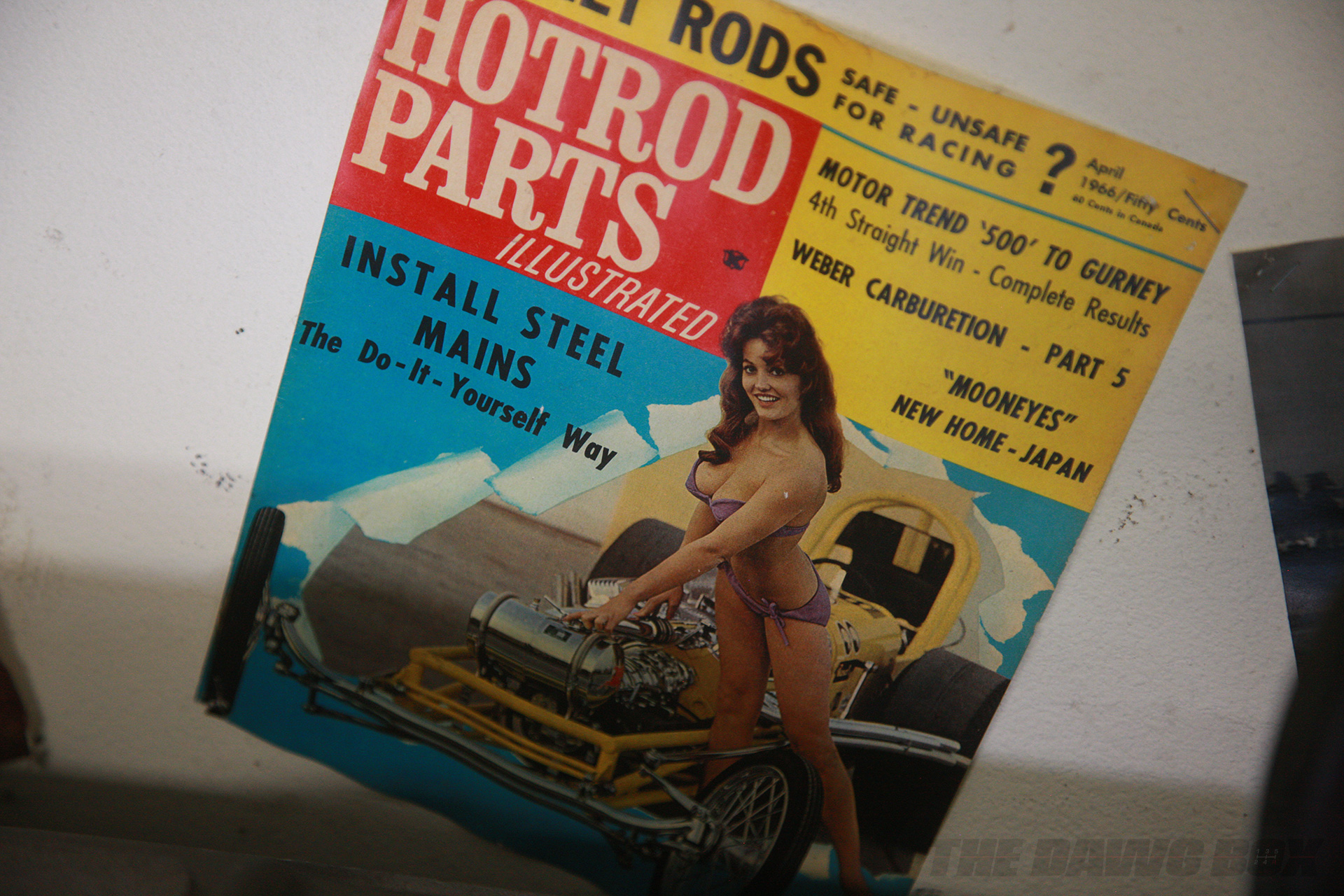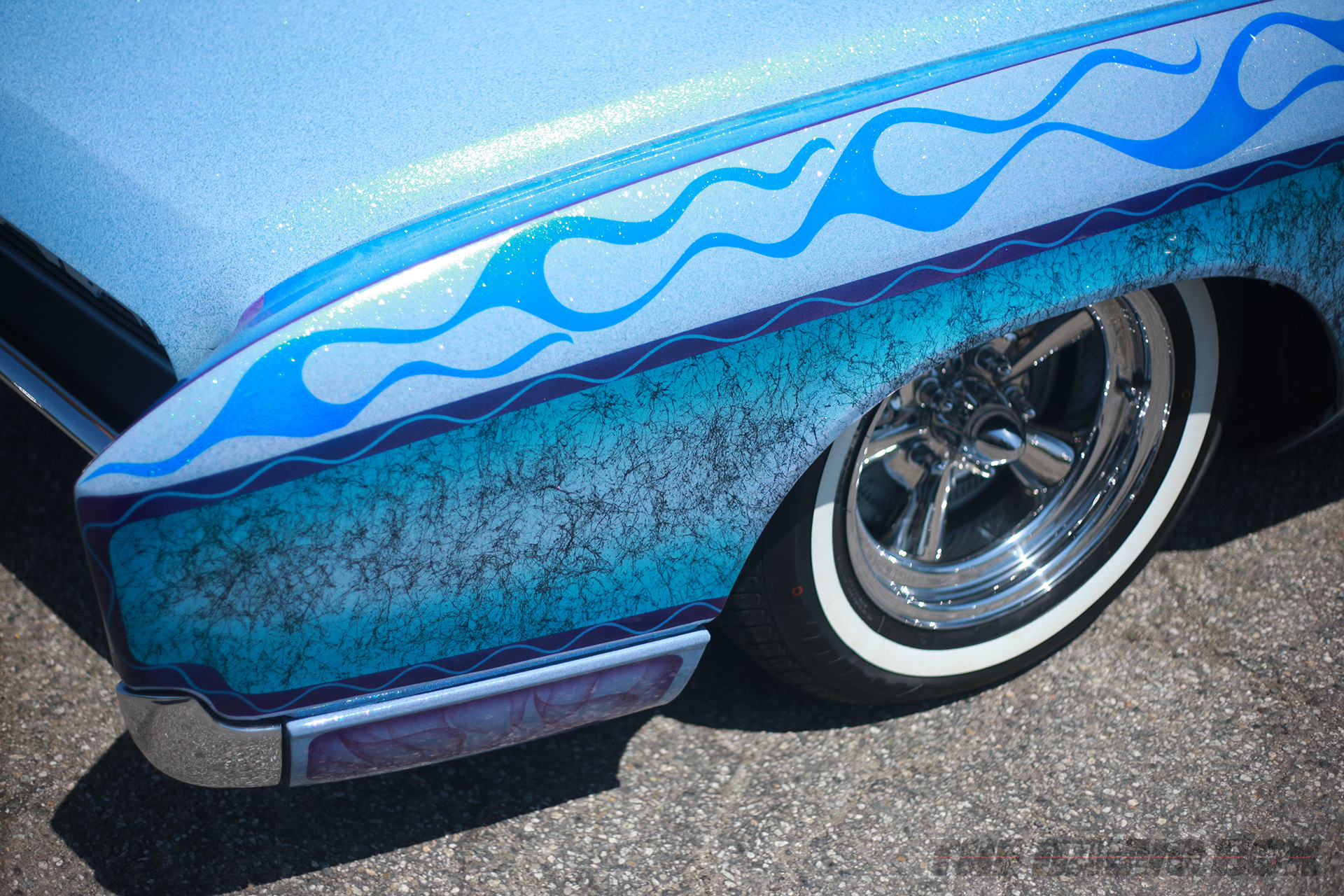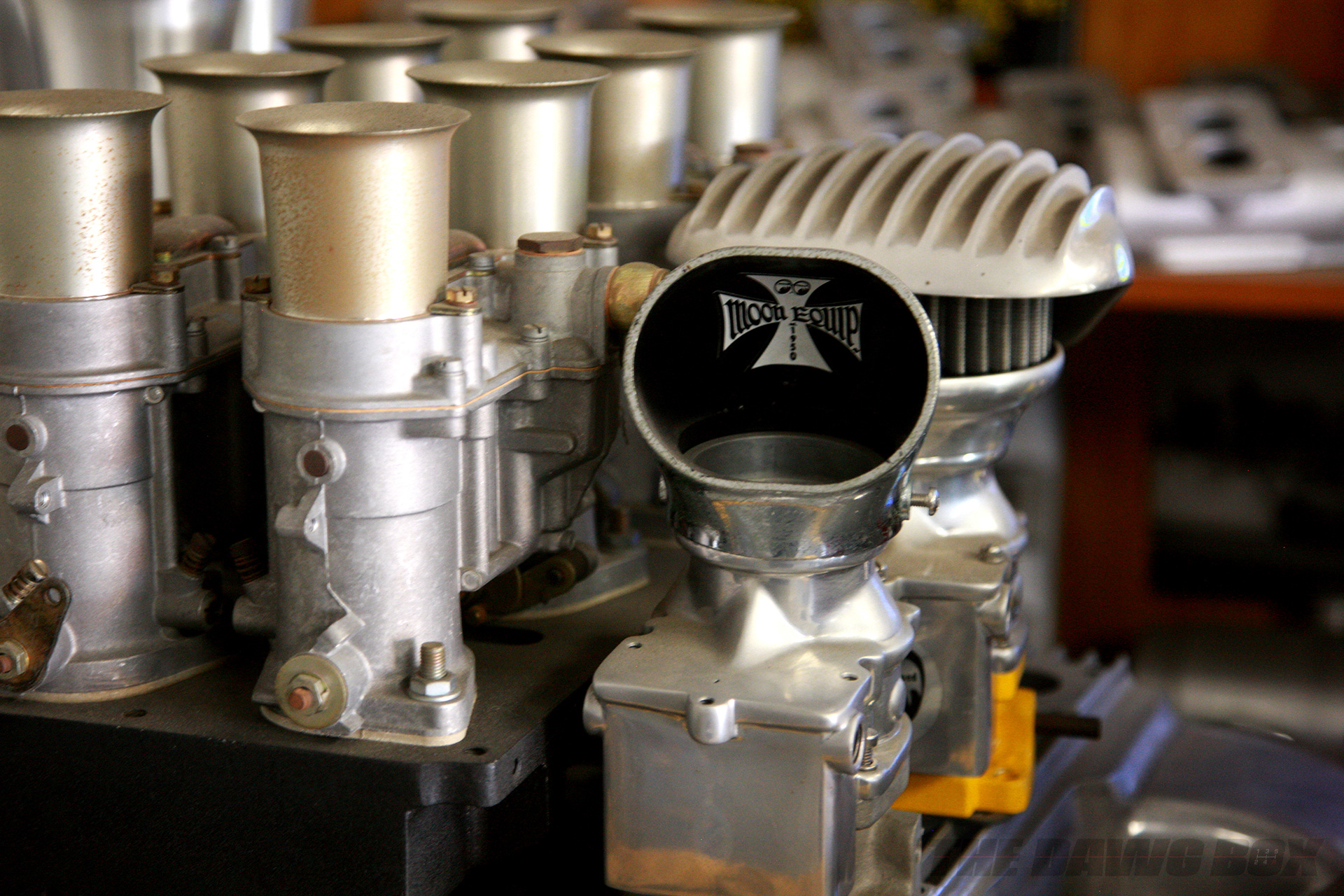 One Moon product that was just plain cool, was the barefoot gas pedal. Anyone who grew up in the 60's or 70's is familiar with the cartoonish gas pedal design that looks like a bare foot. You can find them in hot rods, VW's, Mini Trucks, even boats. Extremely popular to this day are the spun aluminum wheel covers, and gas tanks that the company produces. They look fantastic but are also strong, and lightweight. The spun aluminum wheel covers were so iconic, that any spun aluminum wheel cover was known as a "Moon Disc." The smaller covers were called "Baby Moons." The distinctive Moon logo could be found on everything from speed parts and dress up items to clothing of every type. You could even get Mooneyes fabric by the yard, and make your own clothes. The unique Moon logo was designed for Dean by a Disney commercial artist and became a worldwide sensation.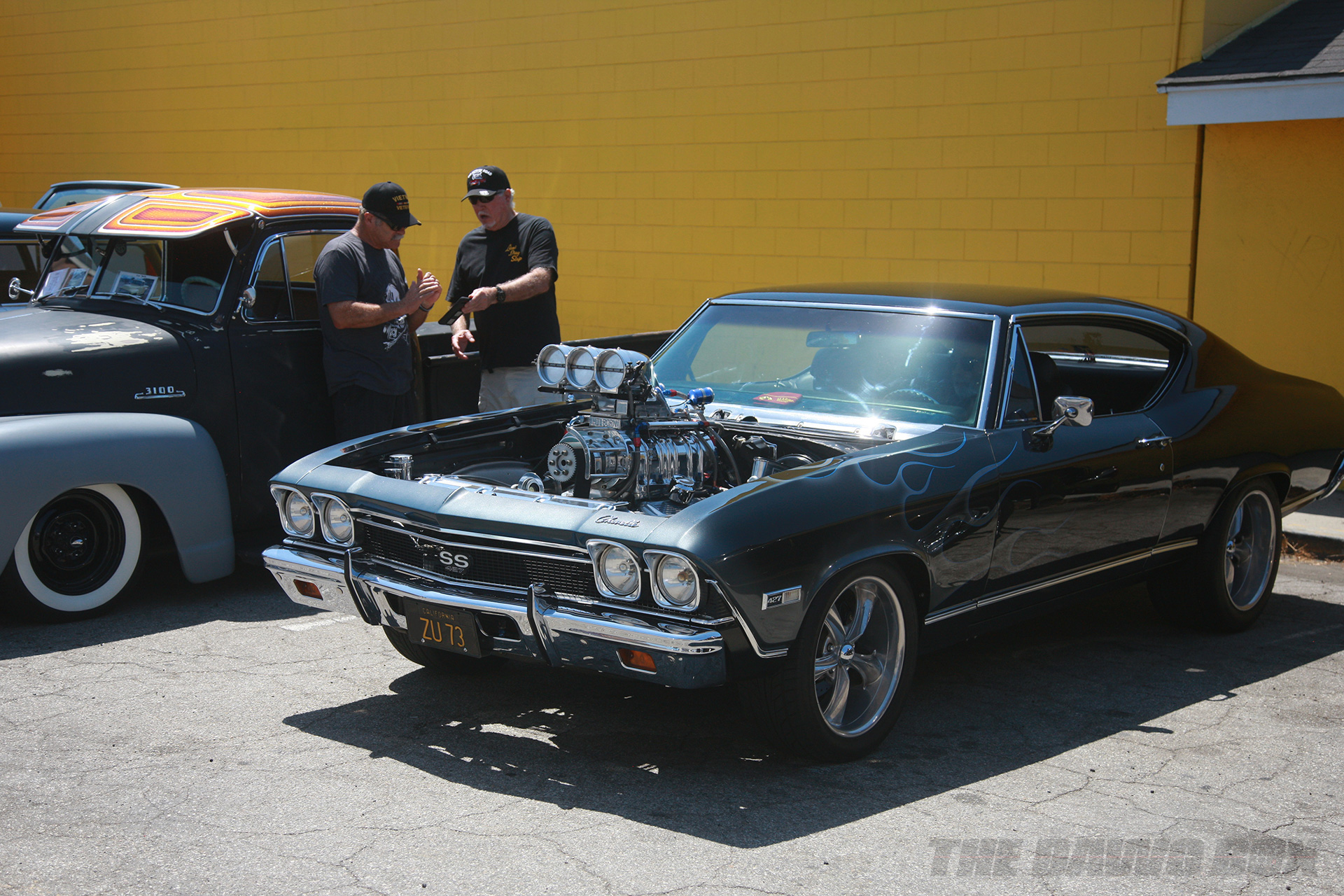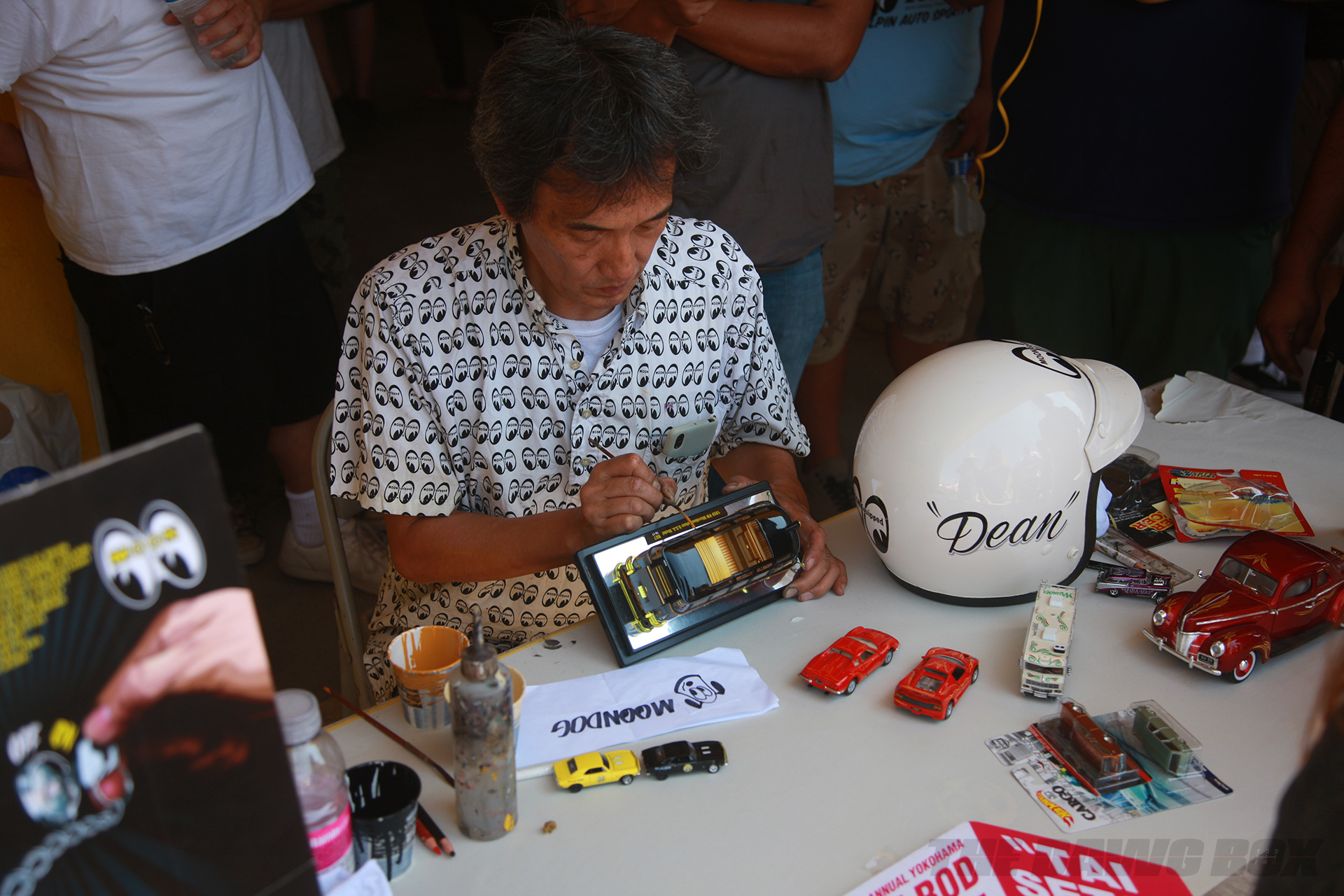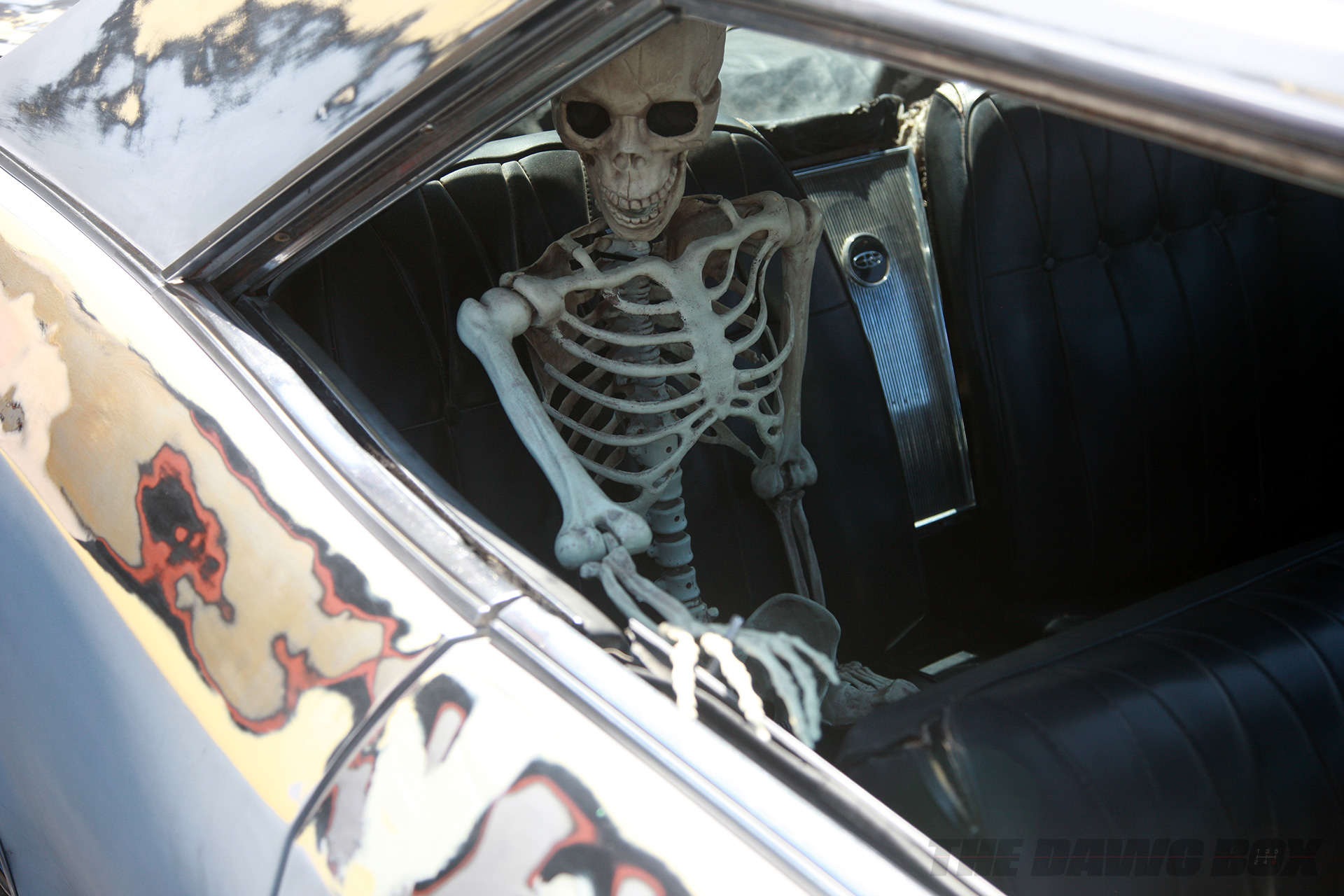 The company's offerings were successful and extremely popular for decades. After Dean's passing in 1987, the company was in somewhat of a limbo without its leader; that's when Moon dealer and family friend, Shige Suganuma entered the scene. He purchased the company and changed the name to Mooneyes USA. Suganuma continued to run his locations in Japan and put Chico Kodama in charge of USA operations. Kodama was a great fit. A racer and mechanic, he is a land speed racer with the Eliminators SCTA Club. Together, Suganuma and Kodama have continued to grow the Mooneyes brand; capturing a whole new generation of fans.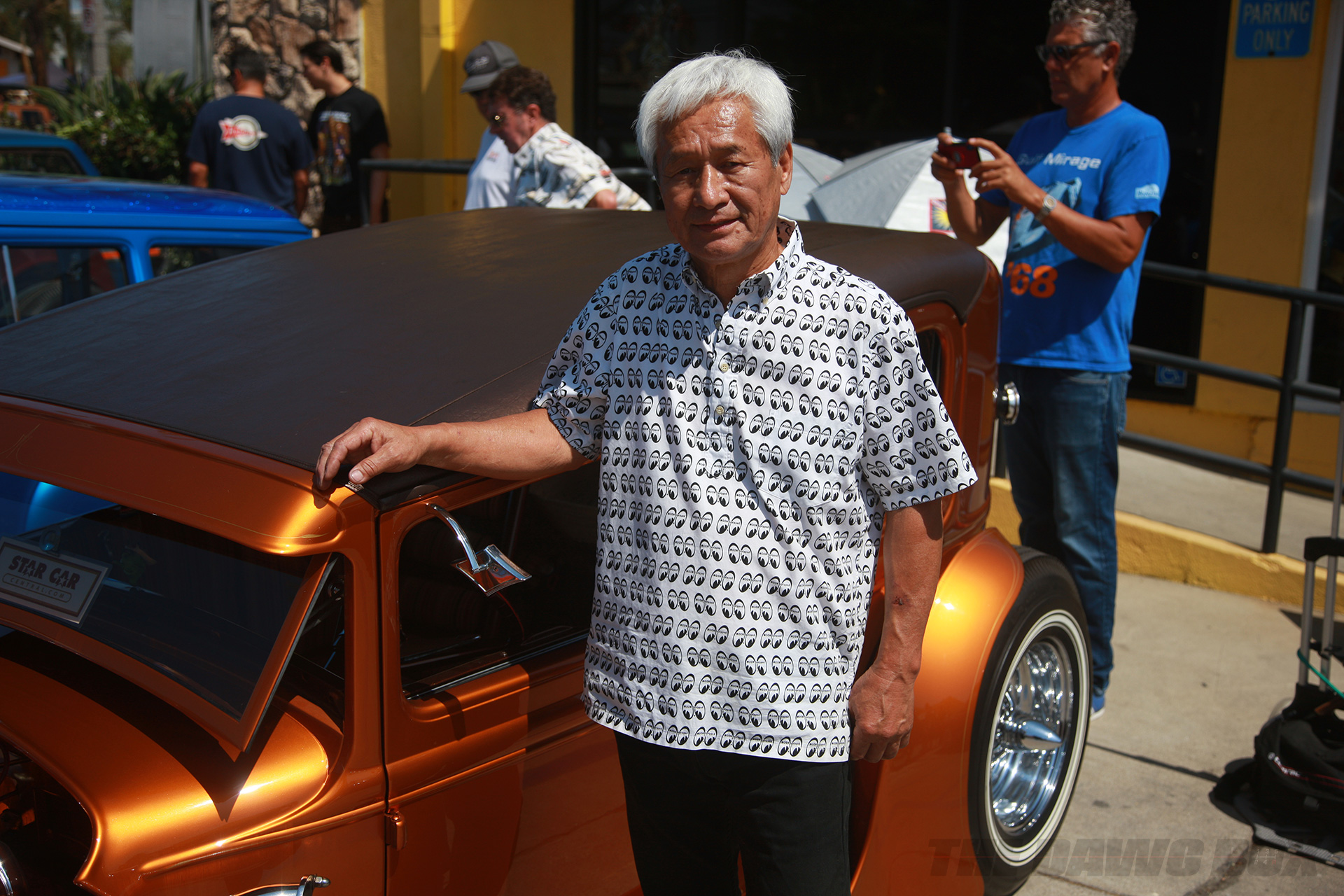 The Mooneyes open house demonstrated their mass appeal with fans of the brand from several generations. It looks like the distinctive Moon logo will continue to be an icon in the automotive world for decades to come. The intimate setting at the shop did not allow for many cars, but those on display were stunning. For those who want more, the annual Mooneyes X-Mas Party Show & Drag on Dec. 8th at Irwindale Speedway in Irwindale, California is a much larger venue and will have tons more cars on display.