M

o

o

n

e

y

e

s

 O

v

e

r

 Y

o

k

o

h

a

m

a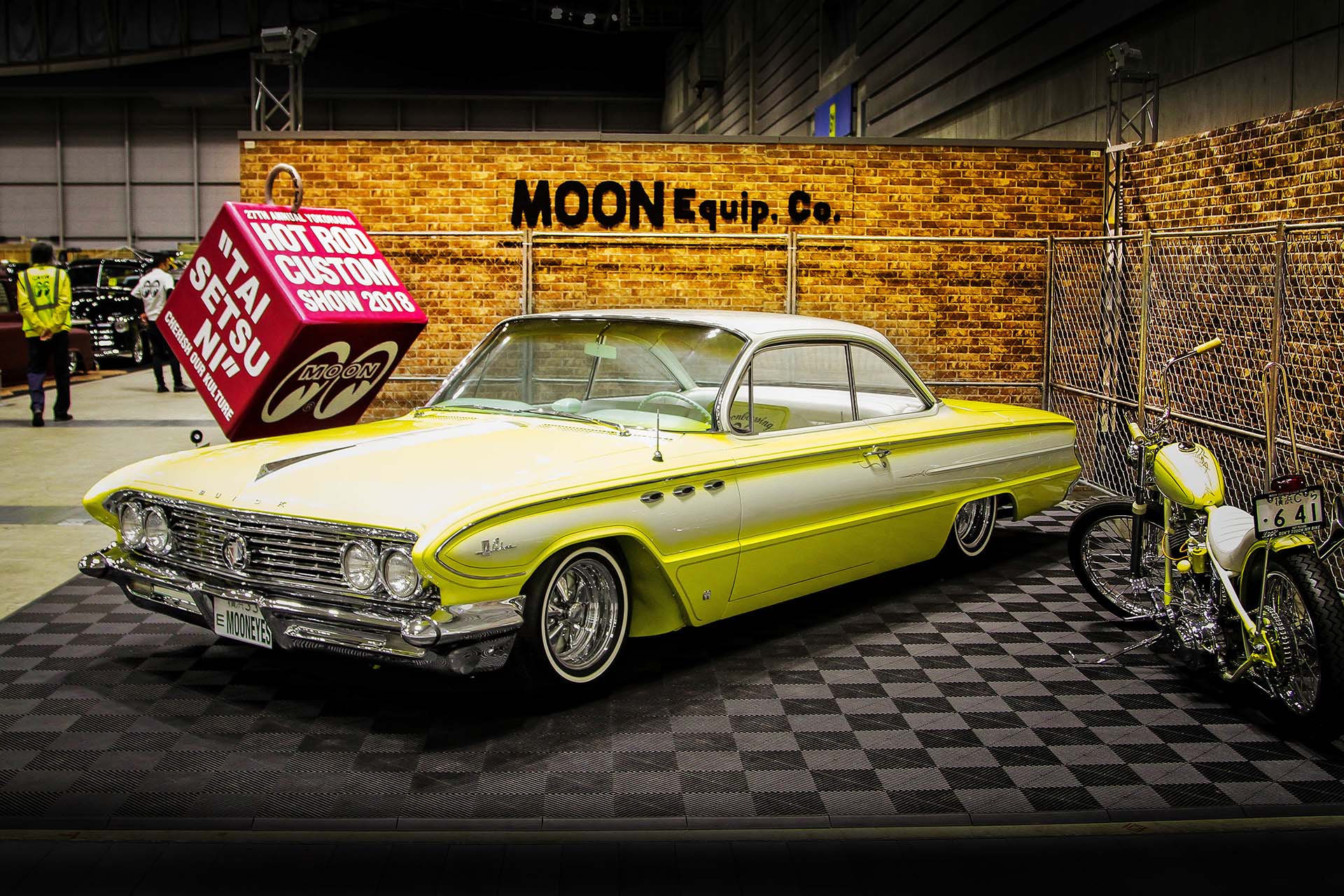 Anybody who has been around the motorsports industry knows the name Moon or at least the Mooneyes logo, which is one of the world's most recognized logos. The company was founded right after World War II by Dean Moon who ran moonshine as a teenager and bussed tables in Pop Moon's Café among the oil rigs of Santa Fe Springs, California.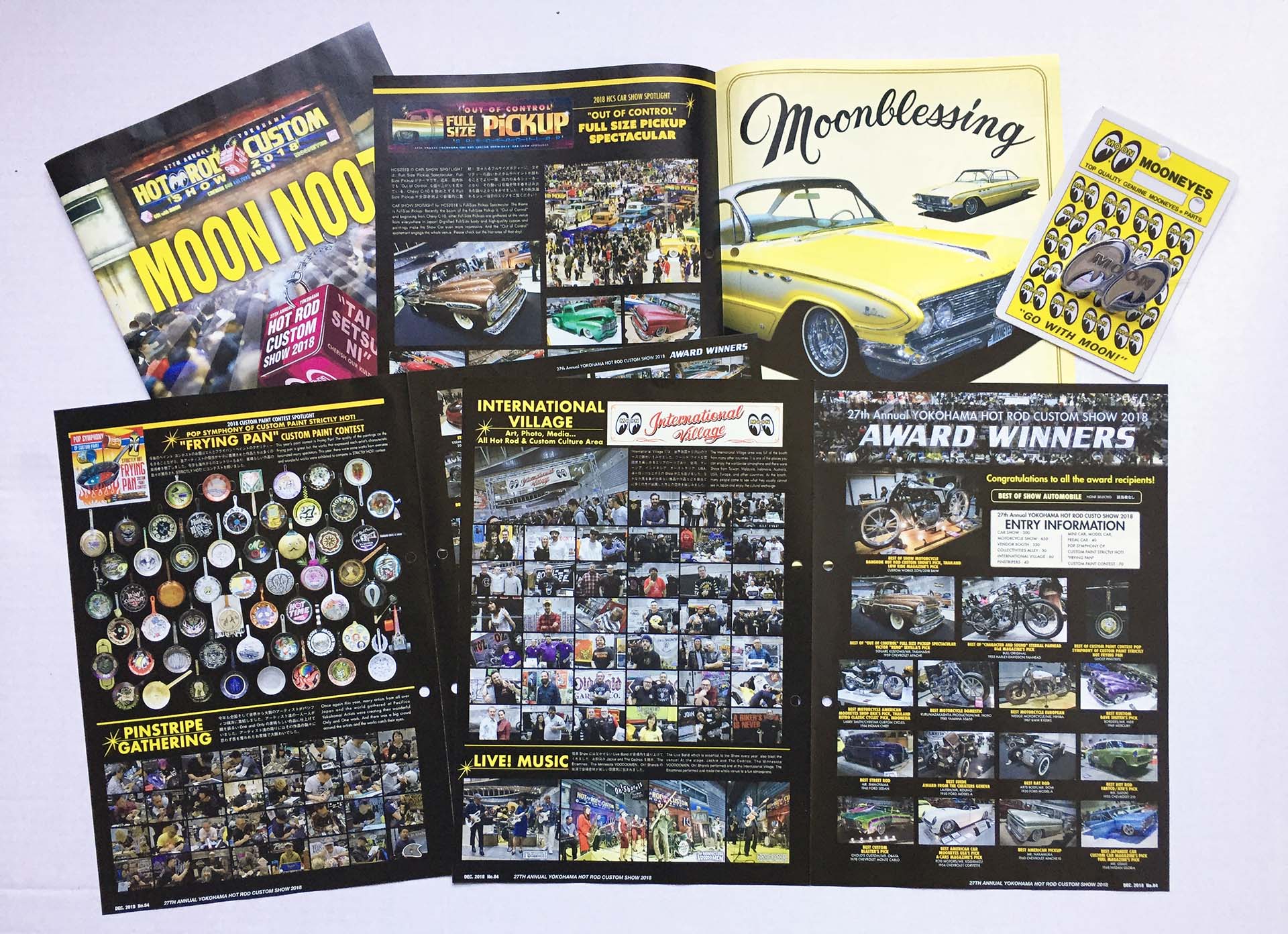 Like all kids back then, Dean was enamored by automobiles and after a stint in the Air Force as a photographer he opened his own shop and began making parts for the hot rod fraternity. His first products included fuel distribution blocks for multi-carb assemblies, aluminum fuel tanks, gas pedals in the shape of feet and Moon discs that found their way onto racecars from Bonneville to the Indy Brickyard.
Back then, Dean was all about the industry.
The discs, made of spun aluminum and held on with Dzus buttons, or screws, are an aerodynamic aid that actually works—I've tested them in a wind tunnel—and they are still the wheel cover choice for land speed racers.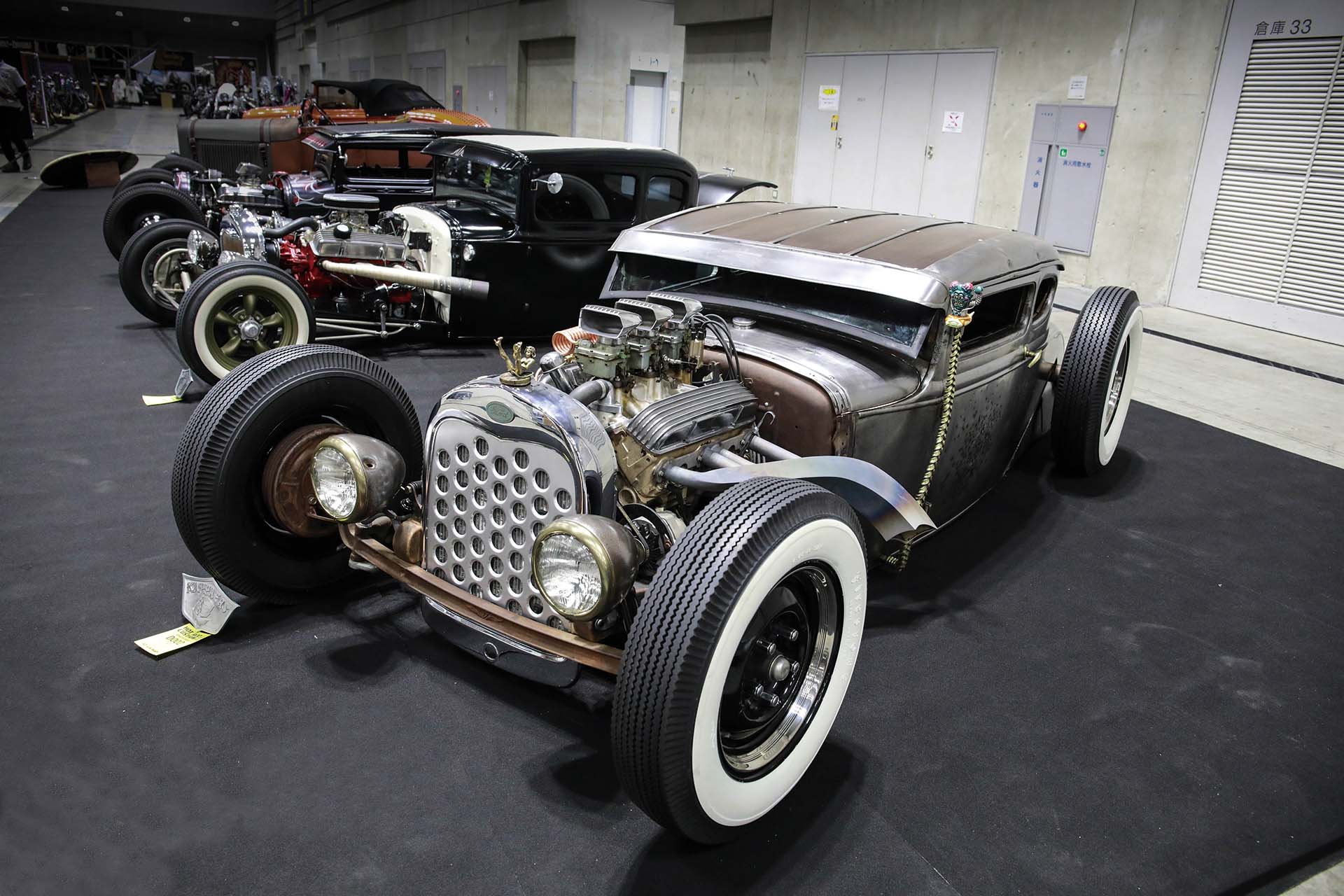 Back then, Dean was all about the industry. The very first Shelby Cobra was built in his shop in 1962. He was one of the founders of the Specialty Equipment Market Association (SEMA) and in 1964, became its second president. He was also instrumental in helping establish European drag racing when he sent his Mooneyes dragster to compete in England in 1963.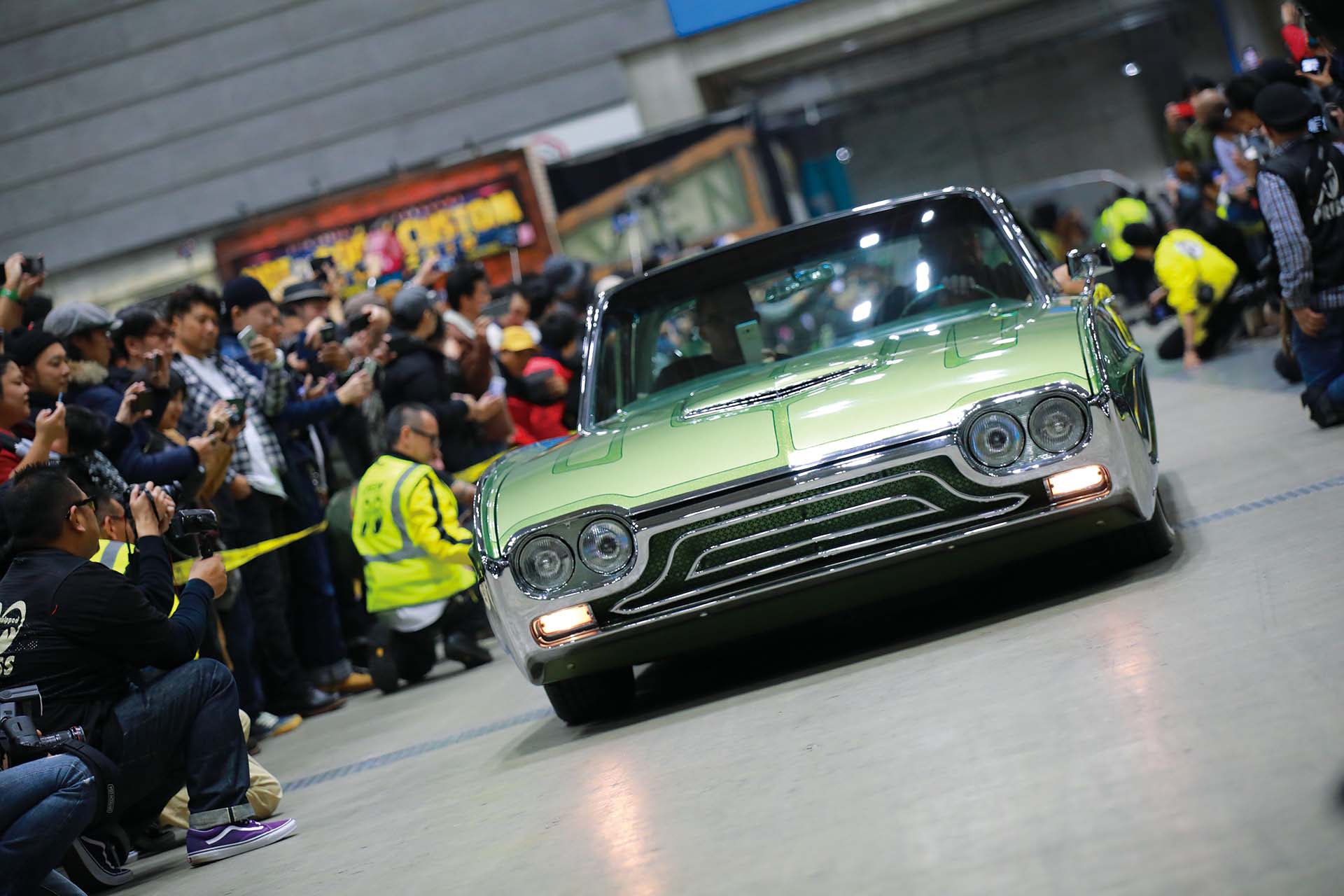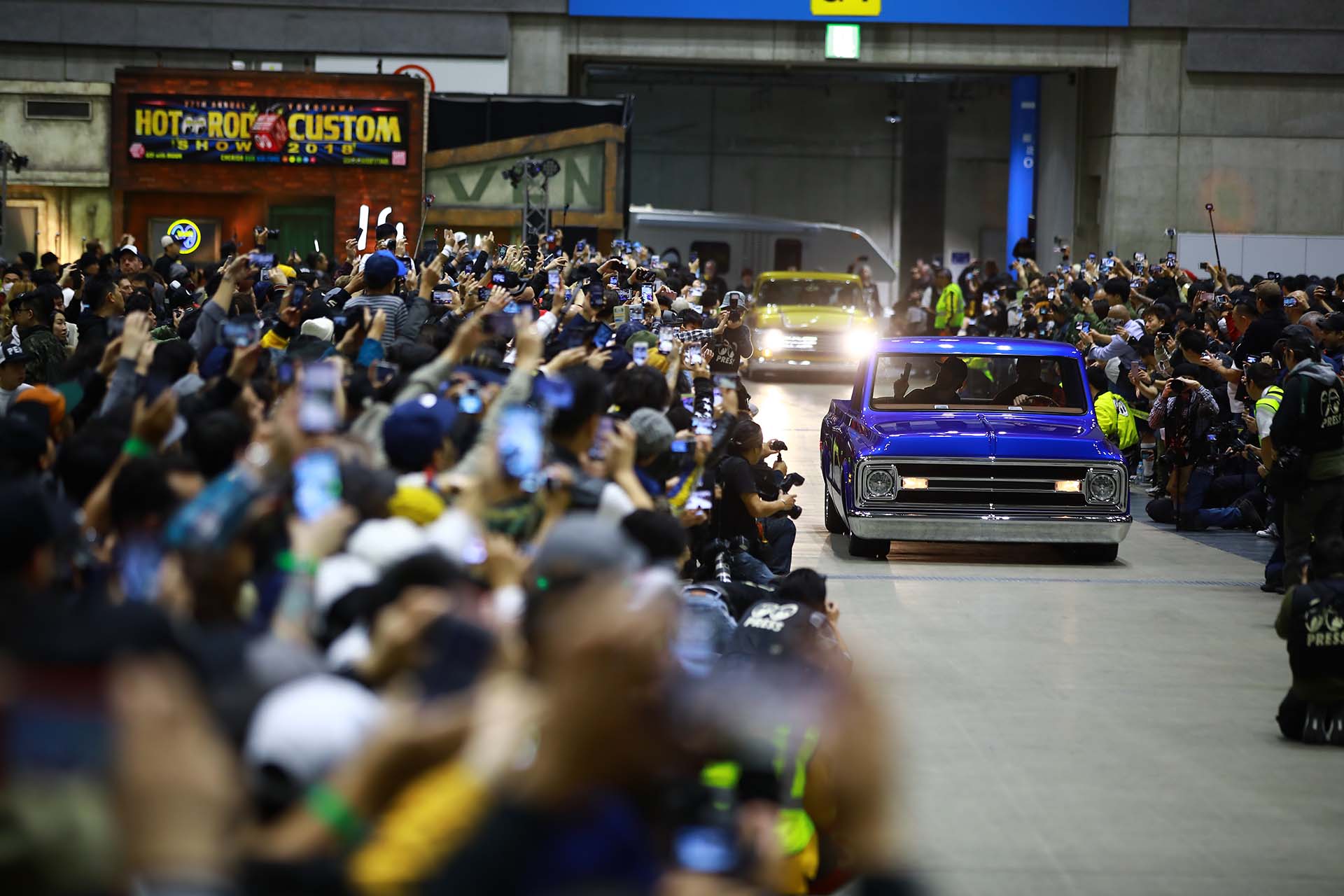 Dean passed away in 1987 and the company languished until Japanese enthusiasts Shige Suganuma and Chico Kodama purchased it in 1992. Shige and Chico have been exemplary custodians of the Moon brand restoring the original facility in Santa Fe Springs, putting all the original product back into production, developing thousands of new products and hosting some of the best car shows on the calendar.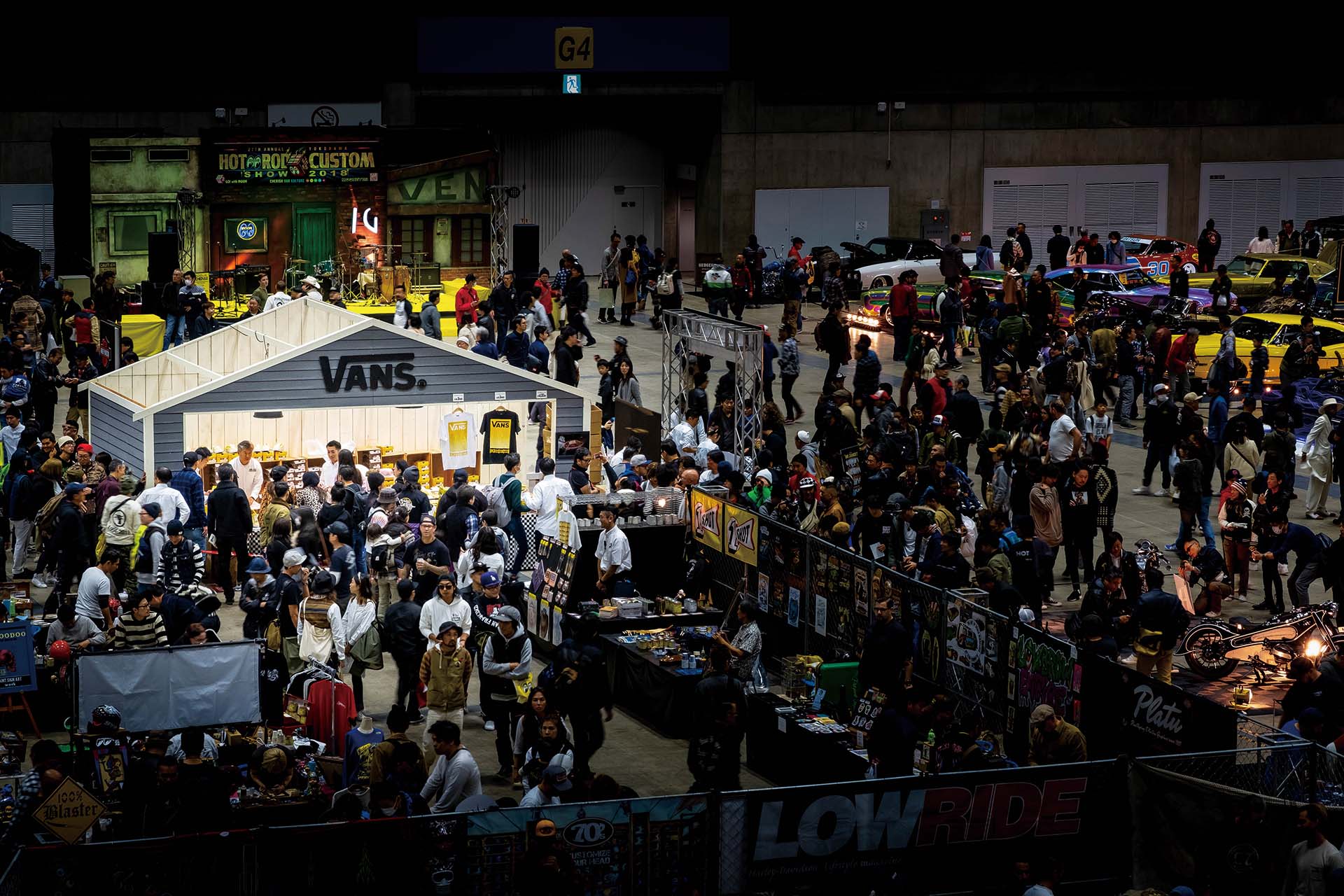 Now, almost 30 years old, their one-day, yes, one-day Hot Rod & Custom Show in Yokohama's Pacifico Exhibit Hall is Japan's largest indoor car show attracting car builders from around the world including Indonesia, Korea, and the U.S.
"There are no lines to divide us or define us, simply a great appreciation for the custom culture of any time and place."

Bobby Green, Old Crow Speed Shop
At the most recent event celebrities included bike builders Roland Sands, Shinya Kimura, Ryan Gossman, Hawke Lawshe, 'Dynamite' Joe Kerivan and many others. Car builders included Bobby Green of Old Crow Speed Shop, Victor 'Reno' Sevilla, Coby Gewertz, and Jack Fields and Edgar Hernandez of Starlite Rod & Kustom.
As you would expect, besides a huge array of cars and motorcycles there's a wide range of entertainment from live bands such as the El Caminos, The Minnesota Voodoomen and Jackie and the Cedrics. New this time was a Pinup Girl contest that proved very popular along with the annual pinstripe extravaganza where artists were asked to decorate frying pans. It's a little different from a skateboard and therefore all the more challenging.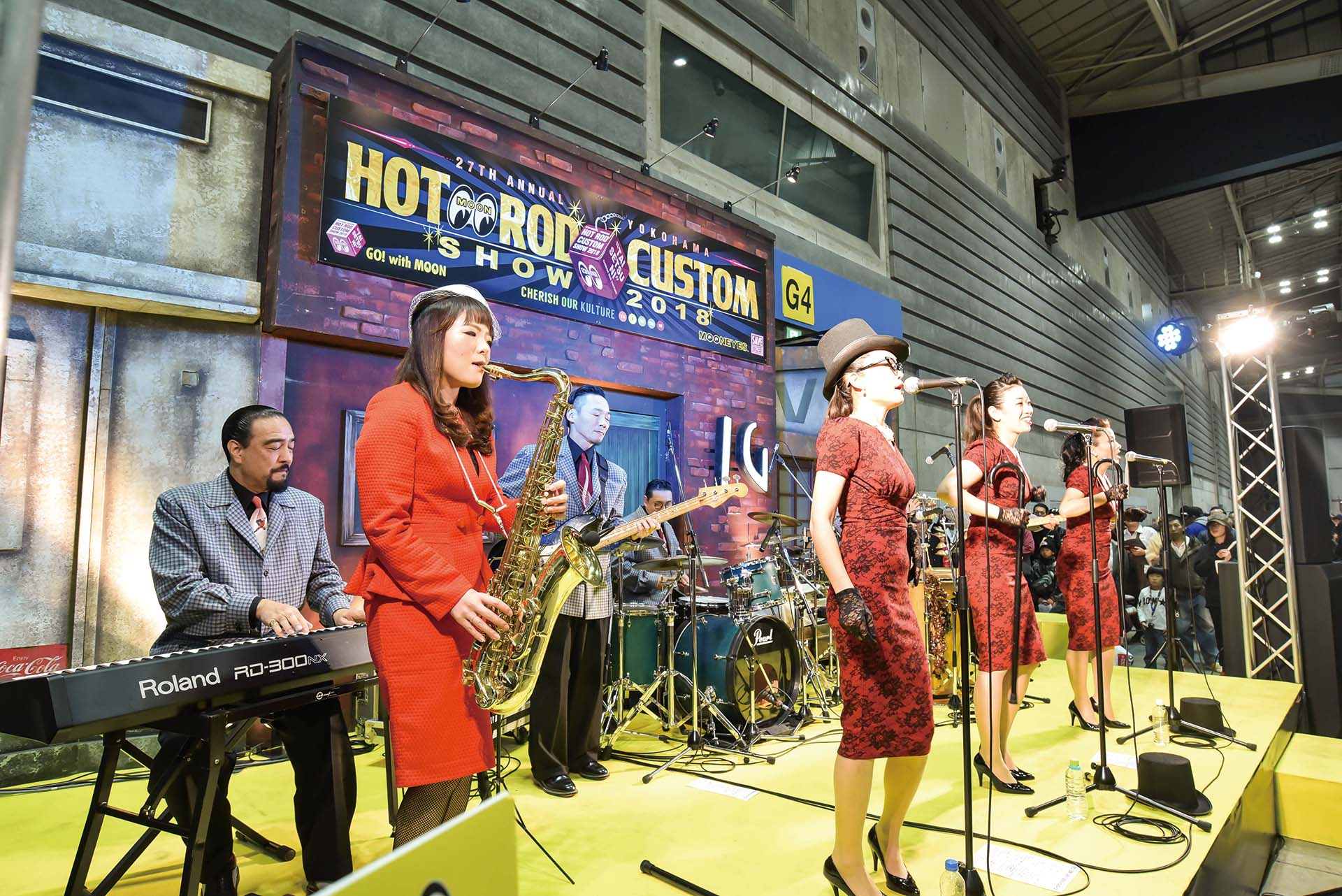 There are parties galore from welcoming parties to the farewell "Thank You" bar-b-que. And I've never met anybody who went who didn't have a great time. Indeed, Bobby Green said, "The Mooneyes Hot Rod & Custom Show is so much more than its name implies. There are no lines to divide us or define us, simply a great appreciation for the custom culture of any time and place."
Besides the big, one-day bash in Yokohama, Mooneyes also host a lot of other shows both in Japan and the U.S. For more information on the Japanese shows visit: https://www.mooneyes.co.jp
For information about the U.S. Shows such as their Xmas party at Irwindale Speedway visit: www.mooneyesusa.com