Jimmy Who? The Jimmy Shine Story
Jimmy Shine? That can't possibly be his real name? Actually, no. His real name is Jimmy Falschlehner but nobody can pronounce let alone spell it. An early stint sweeping floors garnered the name Shine and, like Shinola, it stuck.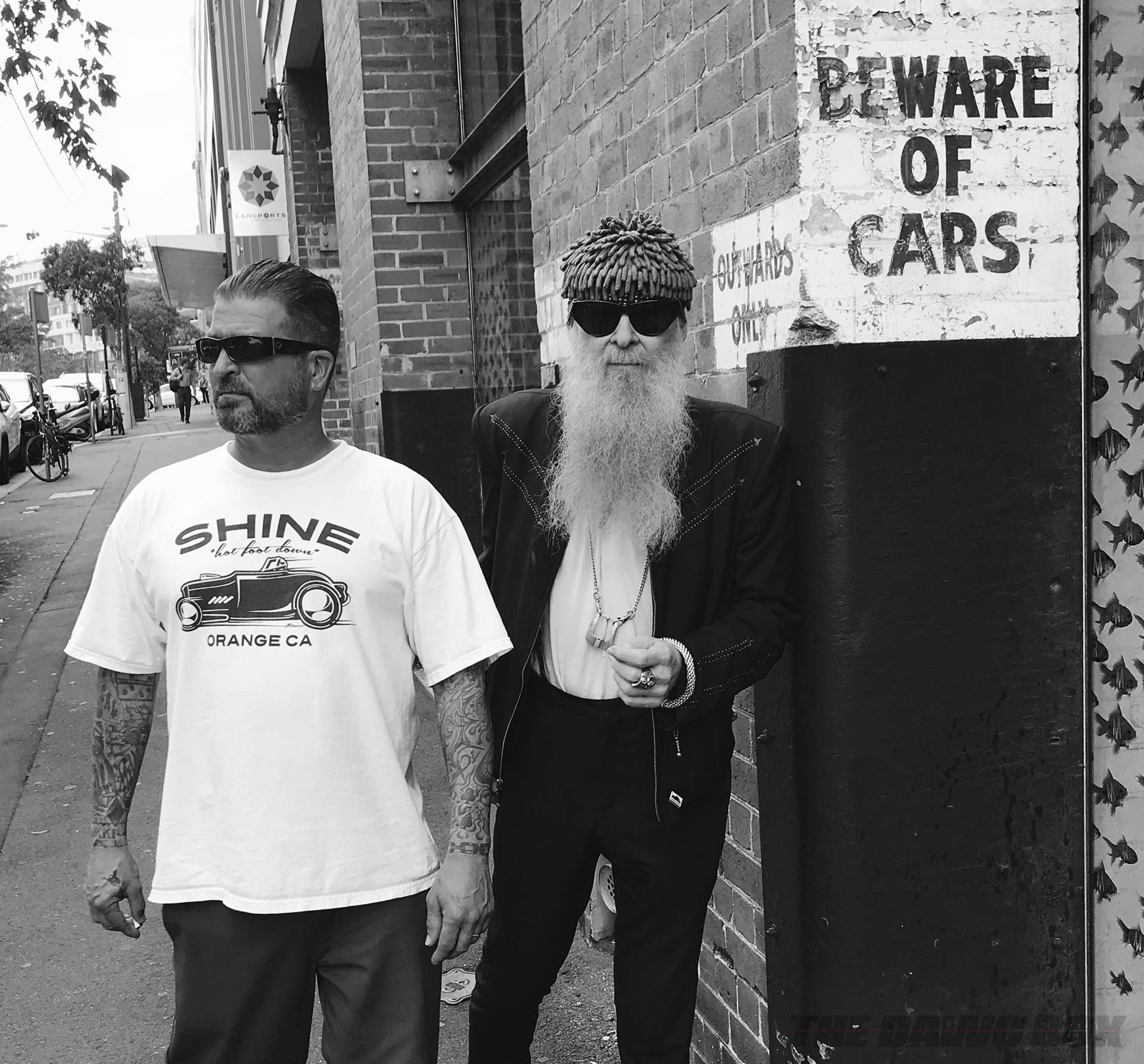 Shine and I started working together 20 years ago at Pete Chapouris's SO-CAL Speed Shop. Despite being the 'young buck', Jimmy held his own working alongside some very talented craftsmen on some very famous and influential hot rods and customs.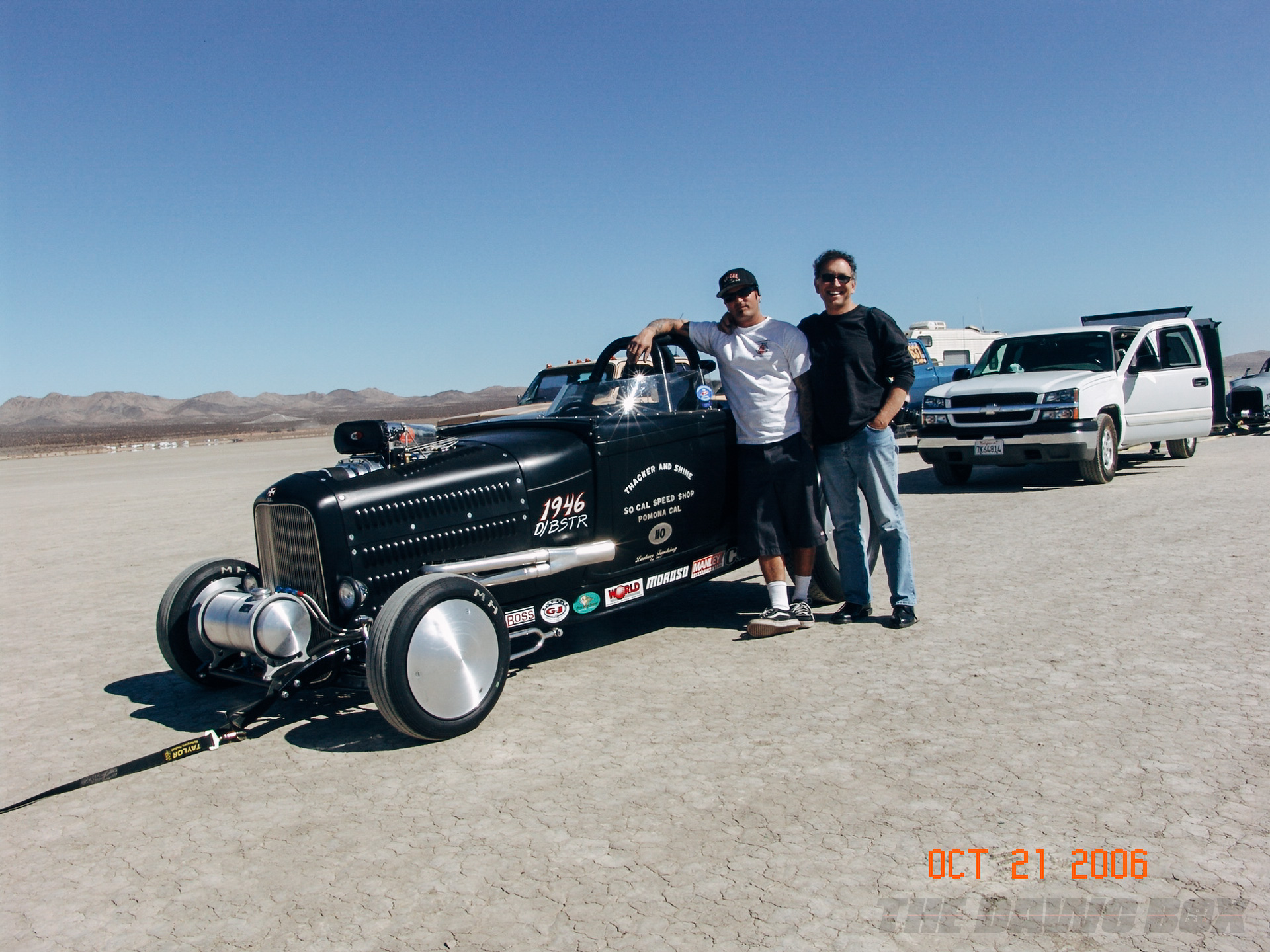 Around 1999, I decided it would be good for the company if we returned to our land speed racing roots and consequently purchased a bona fide 175 MPH street-driven lakes racer built by 'Kiwi Steve' Davies. There followed seven intense years of racing at El Mirage Dry Lake and Bonneville Salt Flats where on August 15, 2006, Shine eventually set a D/BSTR (Blown Street Roadster) land speed record at 206.454 MPH. Not bad for an old, home-built Ford roadster.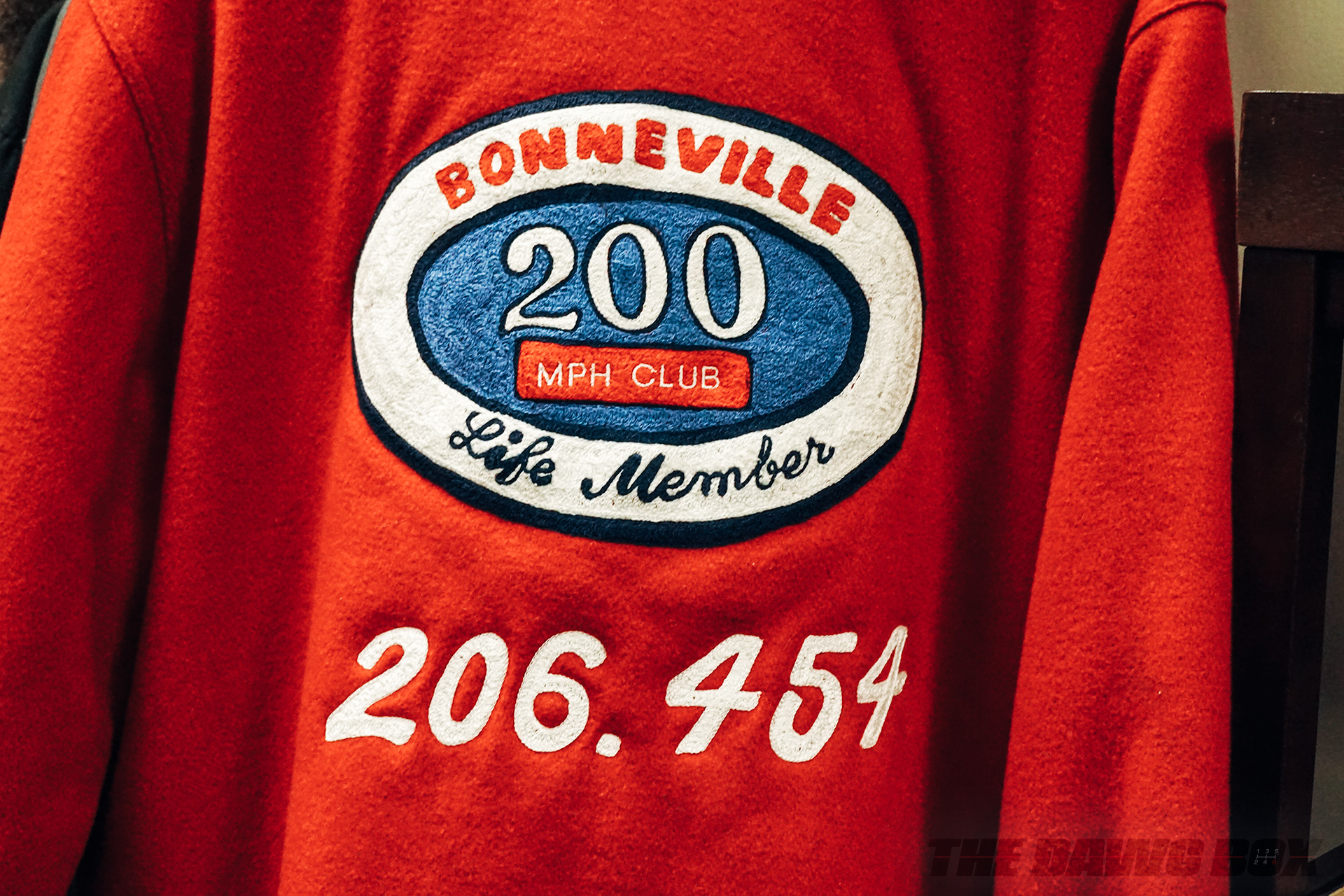 An early stint sweeping floors garnered the name Shine and, like Shinola, it stuck.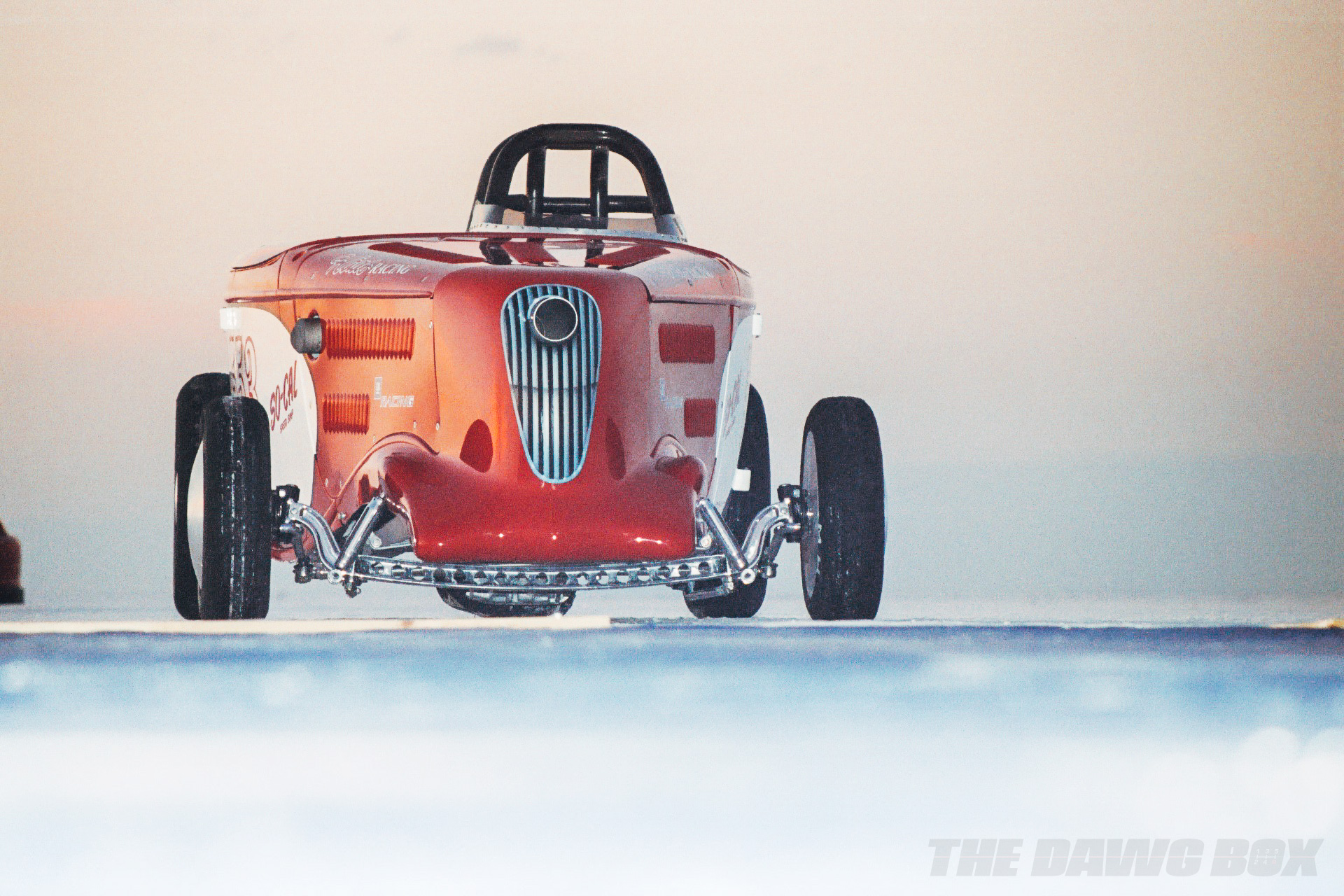 Shine, meanwhile, had been noticed by some TV producers and entered the madcap world of 'reality TV'. Well, as they say, it's not reality it's actuality. The first show was "The Great Hot Rod Build Off" in 2004 that saw Shine pitted against Barry White for the America's Most Beautiful Roadster (AMBR) Award at the Grand National Roadster Show. Unexpectedly, neither won and the producer flipped out but that's show business. Personally, apart from not winning, I thought it was a great ending.
During the 18-plus years that Shine worked at SO-CAL, he and Chapouris had become fast friends. Indeed, it was Chapouris who pushed for the shows knowing instinctively that the power of TV could make all the difference. Chapouris the mentor, therefore, directed the endplay that would see the establishment of Jimmy Shine's Speedshop. With Pete's symbolic passing of the torch, the new business carries with it a piece of the iconic SO-CAL Speed Shop dating back to its creation in 1946 by founder and friend Alex Xydias.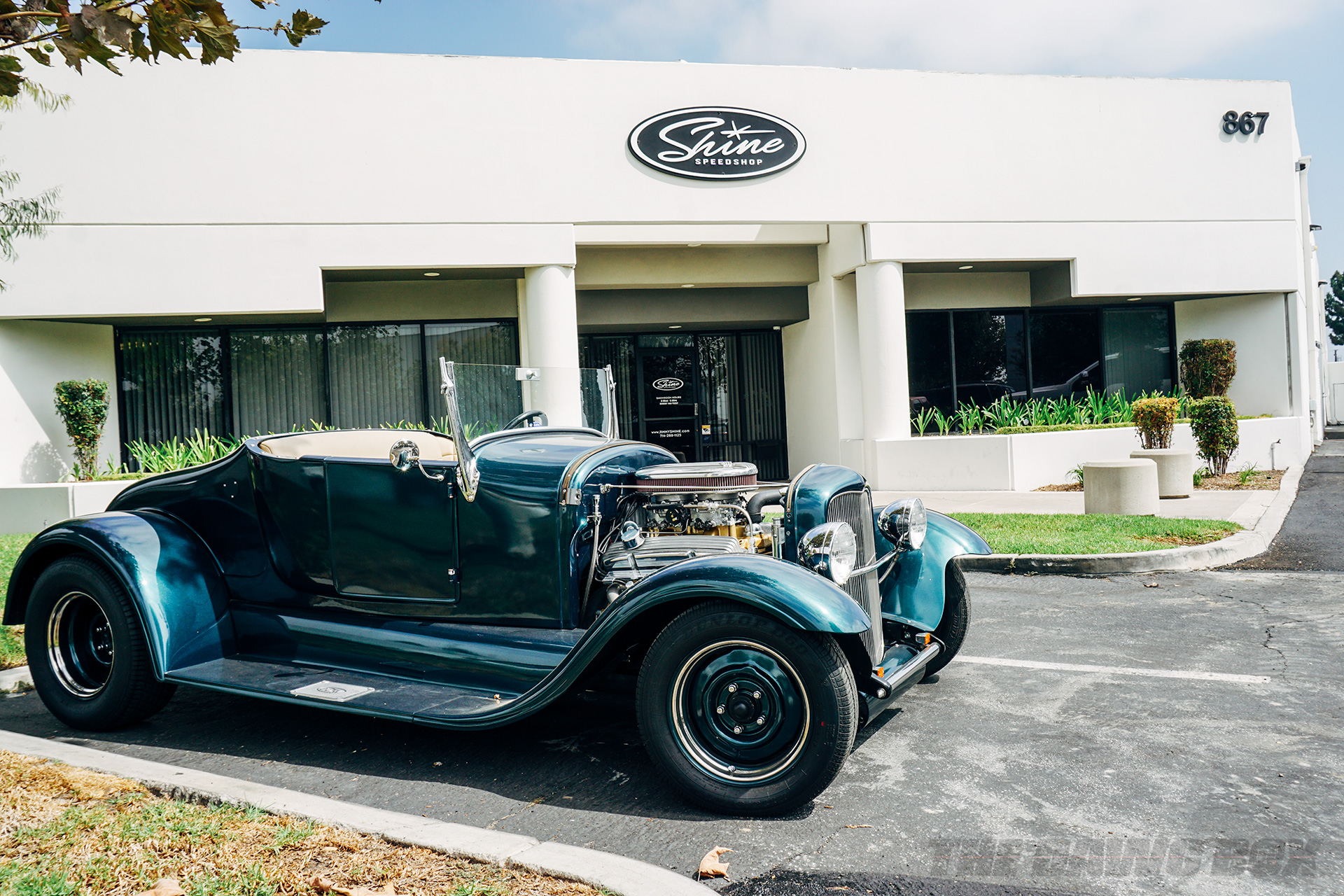 Shine's new shop officially opened April Fool's Day, 2015, and instantly the space was buzzing with projects, including, of course, a TV show with old compadre Billy F Gibbons of ZZ Top (BFG). The show "Rockin' Roadsters" aired on Discovery Channel. Shine is also a spokesman for Baileigh Industrial Products, Bendpak/Ranger lifts and Miller Welding promoting the companies, making how-to videos and doing personal appearances. PAs are also something he does around the globe with BFG having traveled as far afield as Australia and Russia.
Despite all the hoopla and media hype, Jimmy's core business is building and maintaining cool rides for an eclectic mix of customers. One minute you can find him wrenching on an original Cobra for Ernie and Elaine Nagamatsu, the next he can be helping his right-hand man Paulo massage the custom touches on a '64 Buick Riviera or, punching lovers on his home-made louver press.
It's a tough life but you can never lift.
Or, he can be found working on a famous Porsche Speedster that was raced by Jim Kilpatrick and the next minute on a radical chopped and channeled '34 truck for Michael Sinacola. It's all in a days work for Shine and when he isn't working or spending time with his lovely wife Nikki and their family, he's surfing at Trestles in Orange County. It's a tough life but you can never lift.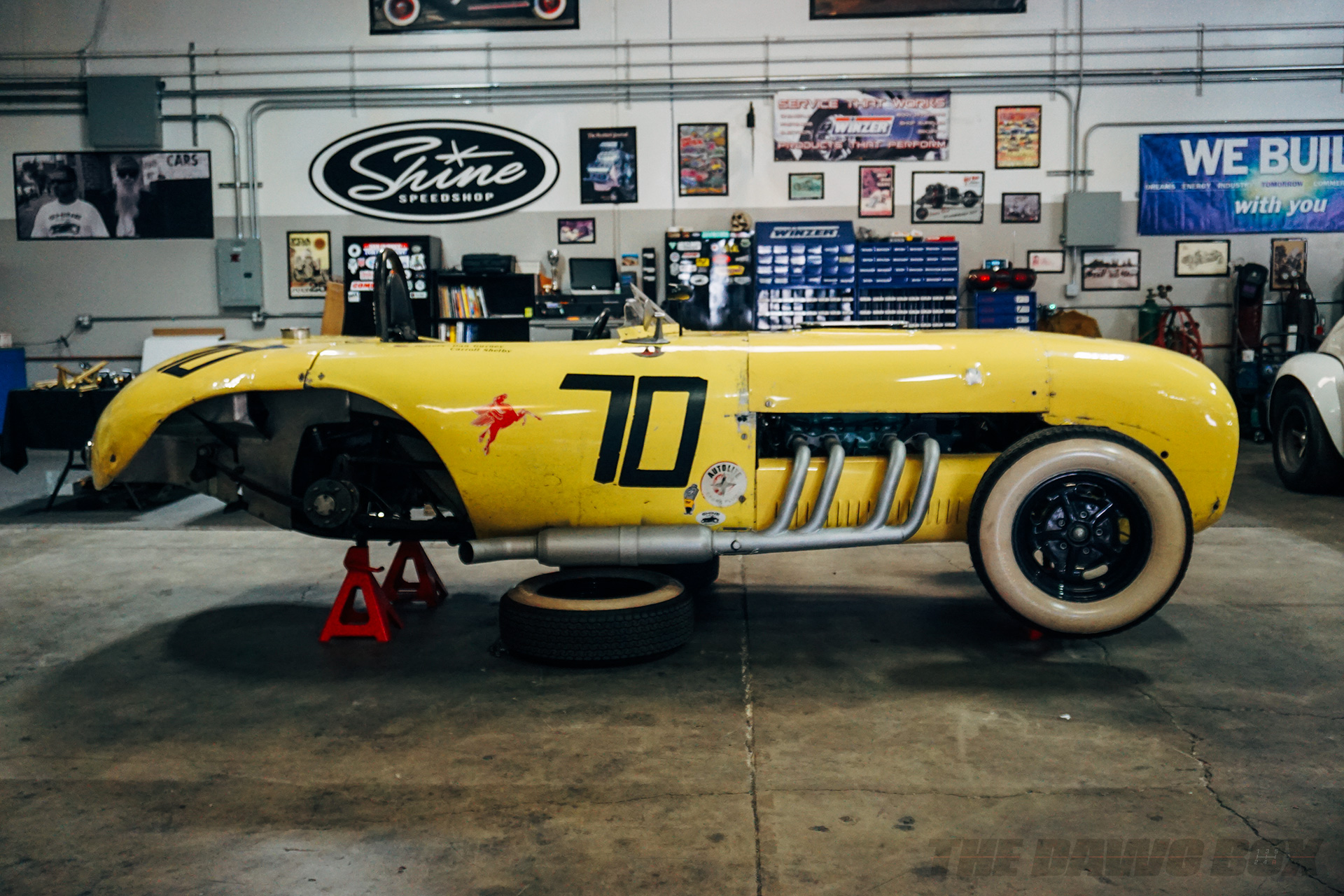 Shine's new speed shop is located 867 N Commerce St, Orange, CA. It's well worth a visit, however, check their website for hours and any special events before you turn up: www.shinespeedshop.com