Fast Cars Unlimited
I don't know about you but I like to detour off the main street and take the back alleys—you never know what you're going to find, particularly if you are looking for interesting vehicles. Recently, I was cruisin' Pacific Coast Highway on the west side of Los Angeles when I took a turn near the beach and found myself in a small street filled with exotics: Ferrari, Jaguar, Bentley. There were so many parked by the side of the road I didn't know which way to look.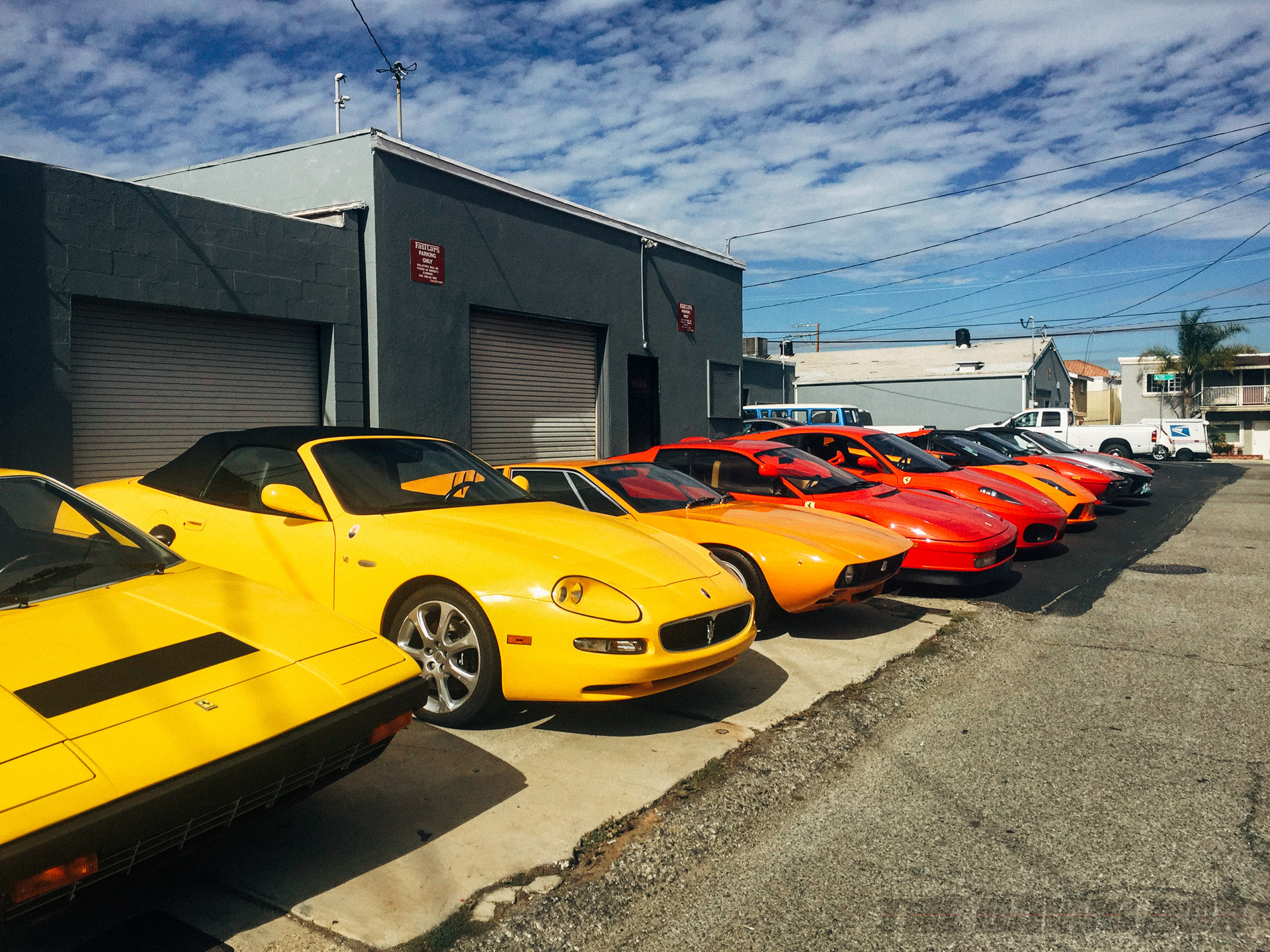 Established almost 40 years ago by Steve Tillack, Fast Cars Ltd. emerged from a stereo business but has grown to provide discerning international collectors with a complete package of services including research, location, purchase, services and complete restoration of exceptional collector cars and historic sports cars. They can even handle race support if the customer requires it.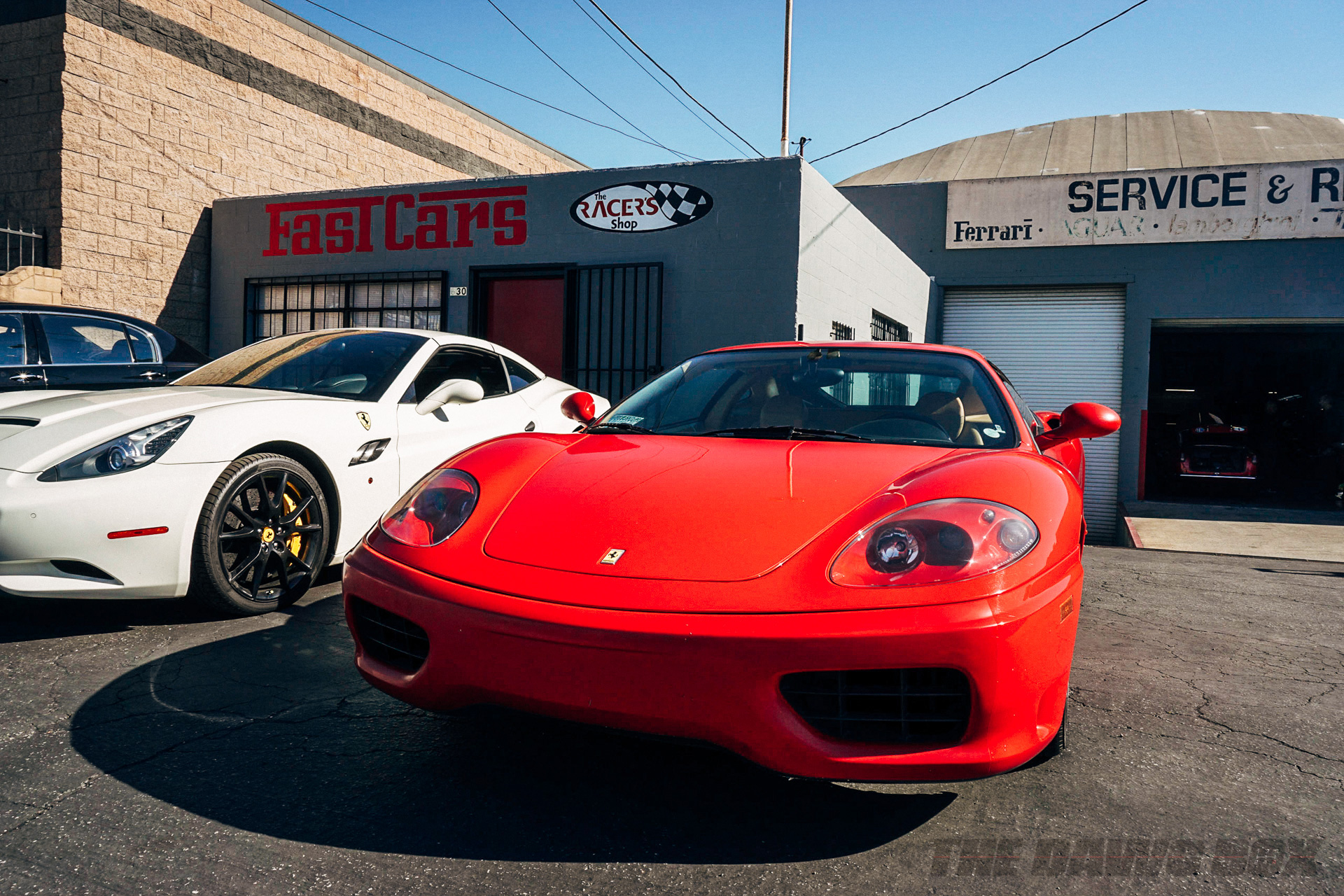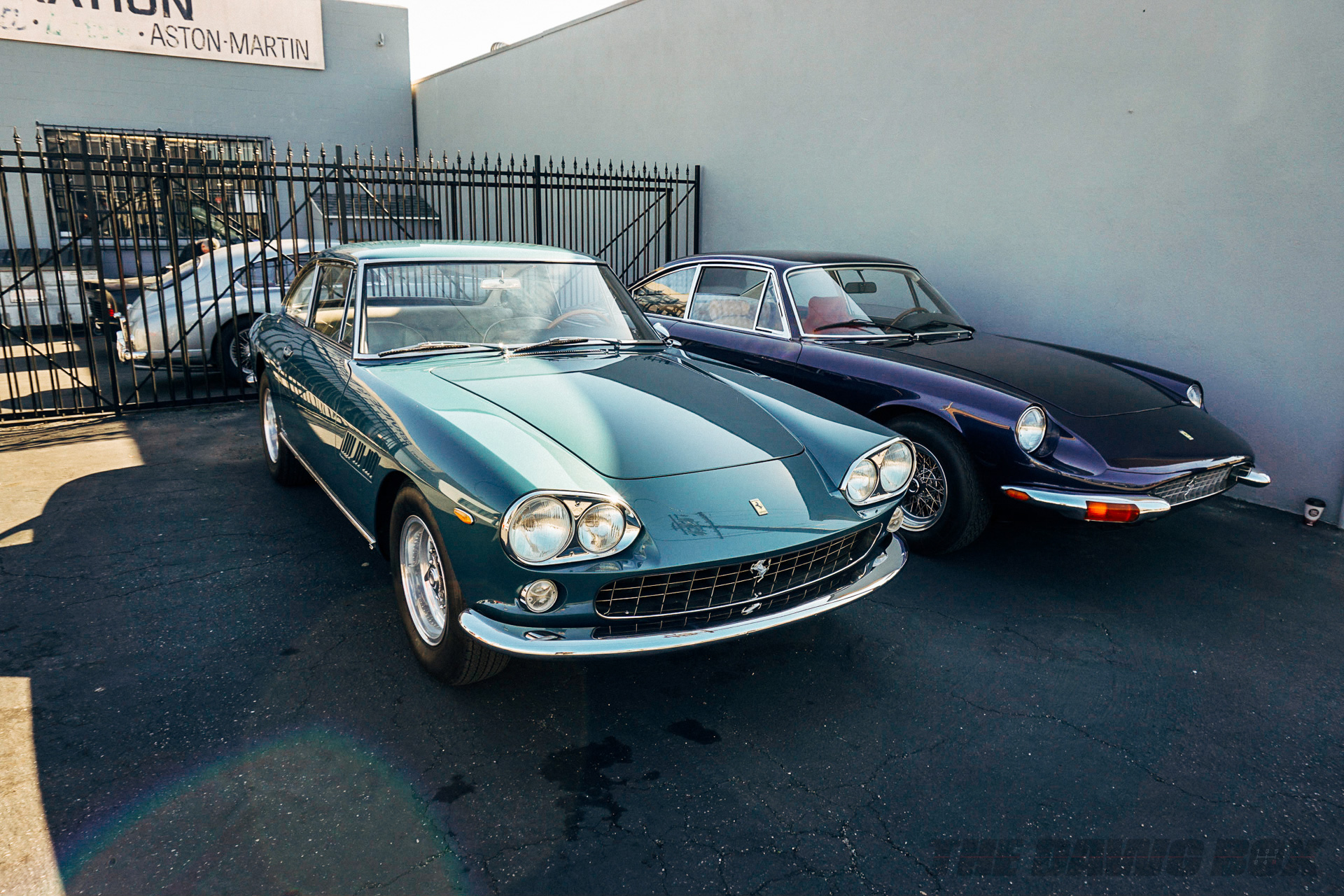 With around 20 employees under the experienced eye of manager Craig Calder, Fast Cars has complete machine, dyno, fabrication, and upholstery shops. They have produced noted trophy, Concours, and historic race vehicles that have graced the lawns as far and wide as the Pebble Beach Concours d'Elegance and the Ville d'Este in Italy; Their cars have even competed in the infamous Mille Miglia Italian road race. For any event, Fast Cars can offer its clients seamless support and logistic planning here in the U.S. and overseas.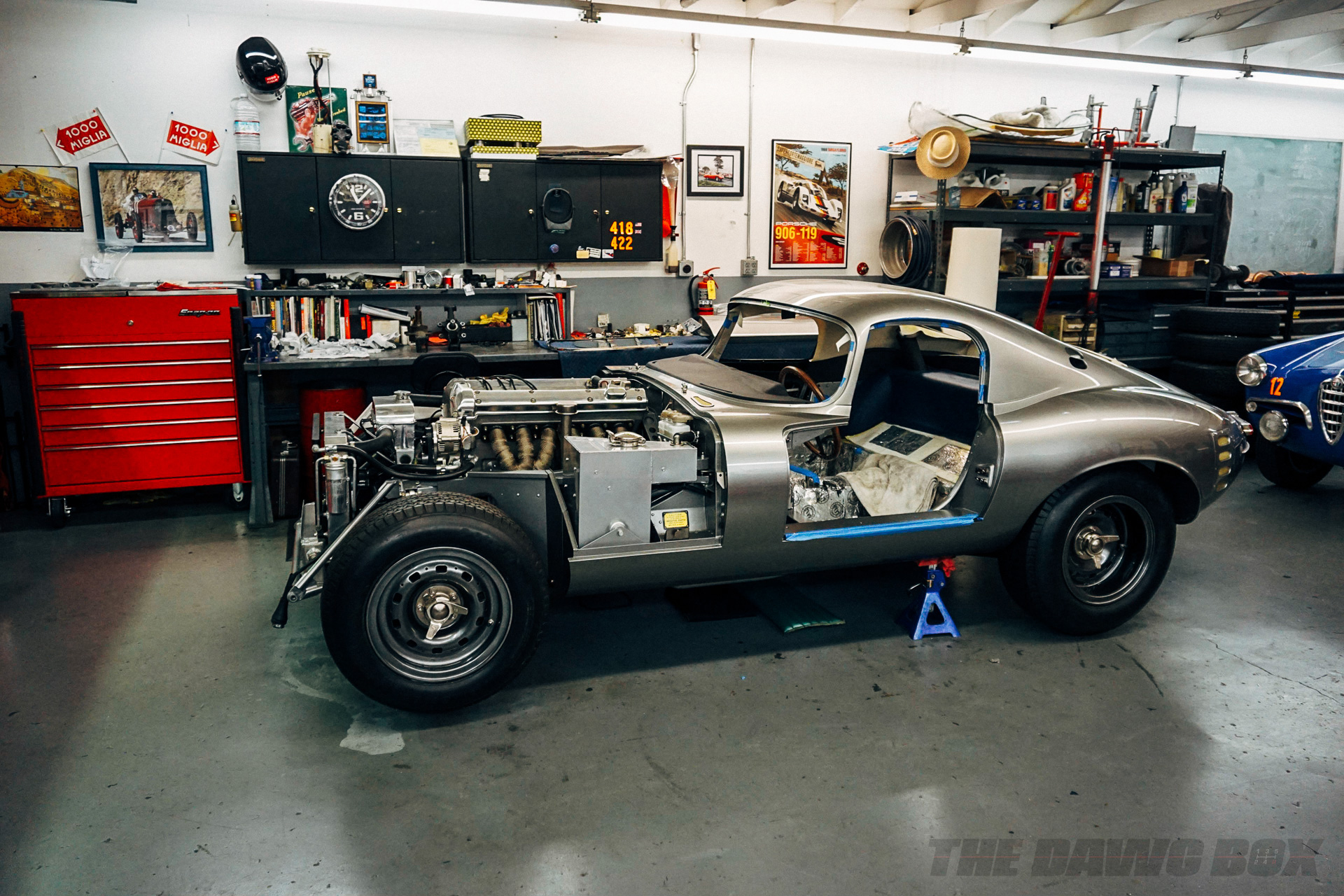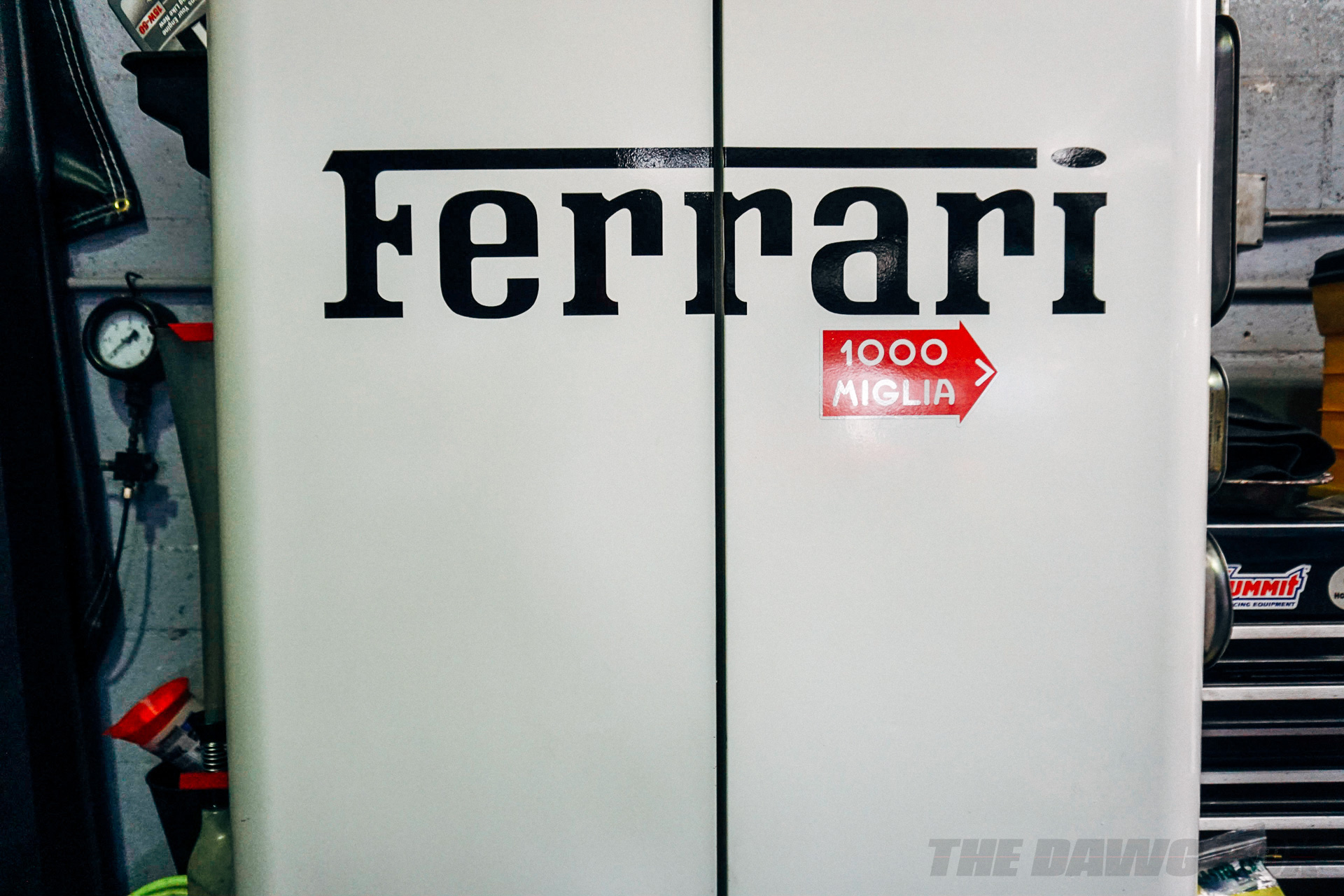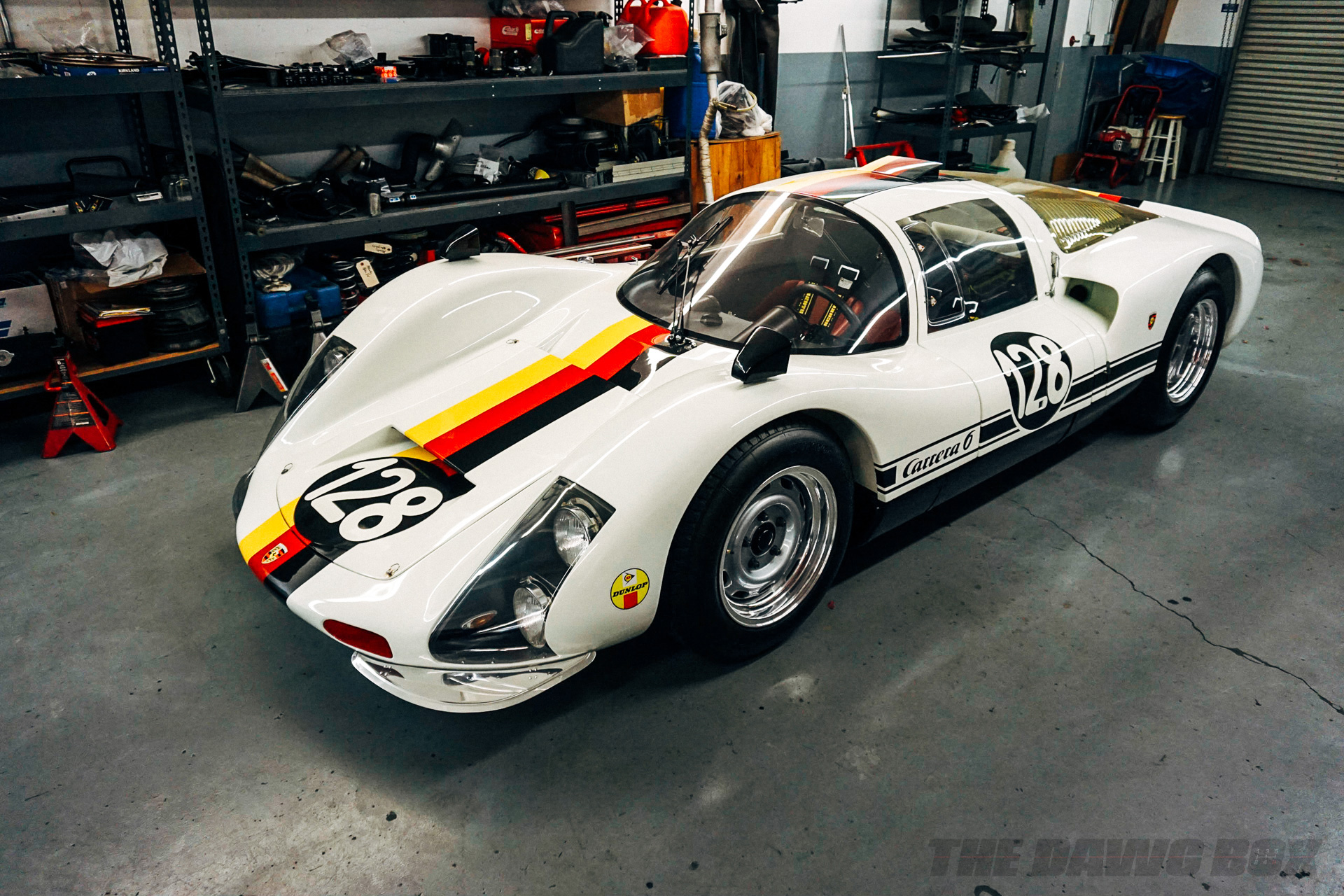 Walking through the various shops on my guided tour with Marco Piehl who has been with the company for more than 20 years, I was amazed at both the amount and the variety of work being performed. We began the tour in a small shop where they were working on a Ferrari 250 GTO Spider. Next door we found a Jaguar E-type low-drag coupe with a hand-formed aluminum body. Eventually, Marco pulled us away into another large area where there were vehicles for sale.
There were so many parked by the side of the road I didn't know which way to look.
These included a road-going 962 Porsche from Vern Schuppan, A V-12-powered Jaguar XJR-15, a pair of Ferrari 250 GT convertibles and a coupe, the only Bertone-bodied Jaguar Pirana Coupe styled by Marcello Gandini, an equally rare Porsche Carrera GTS as well as a 1966 Porsche 906 than ran in the Targa Florio, and an extremely rare DSRM-backed Ford RS200 Group B rally car.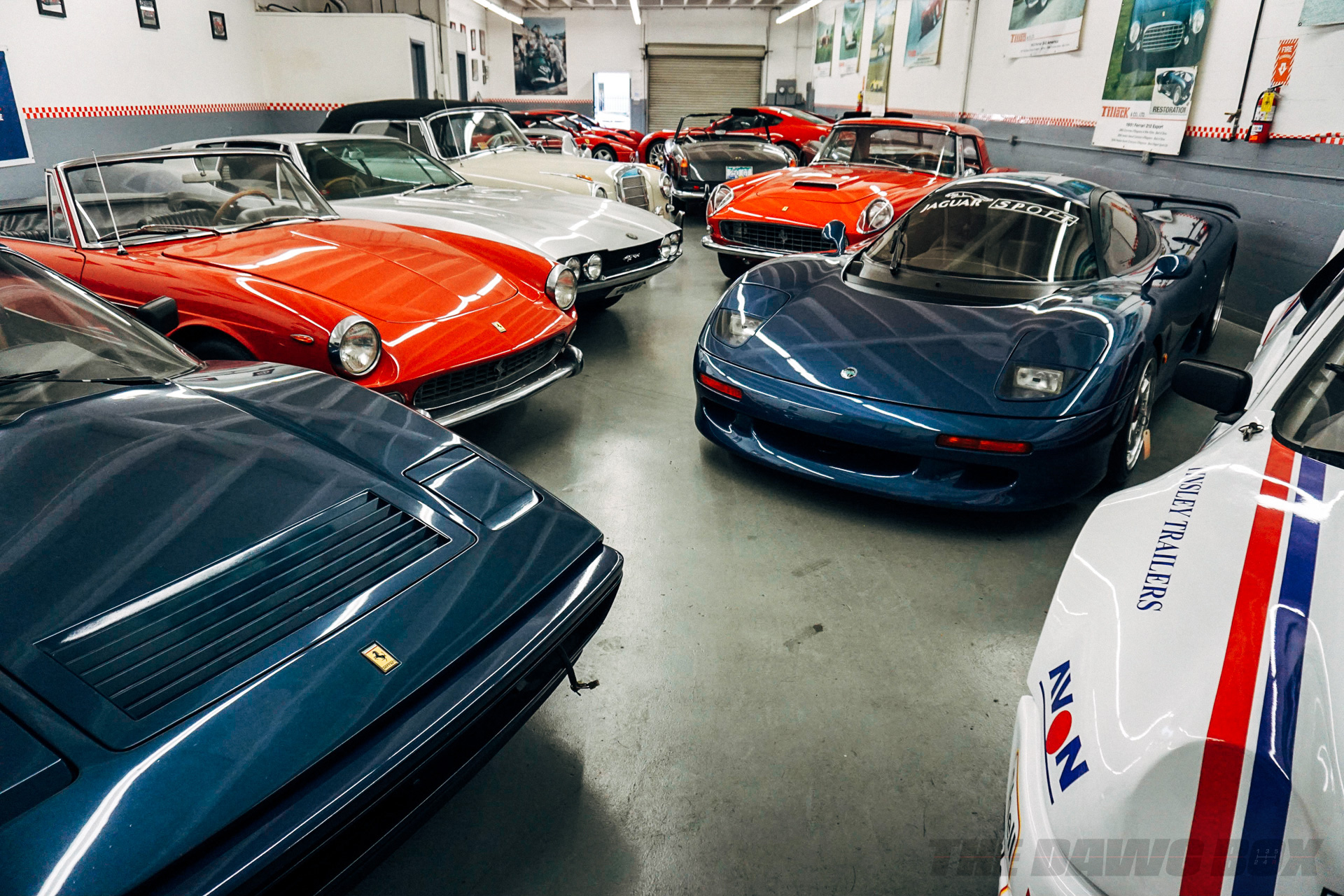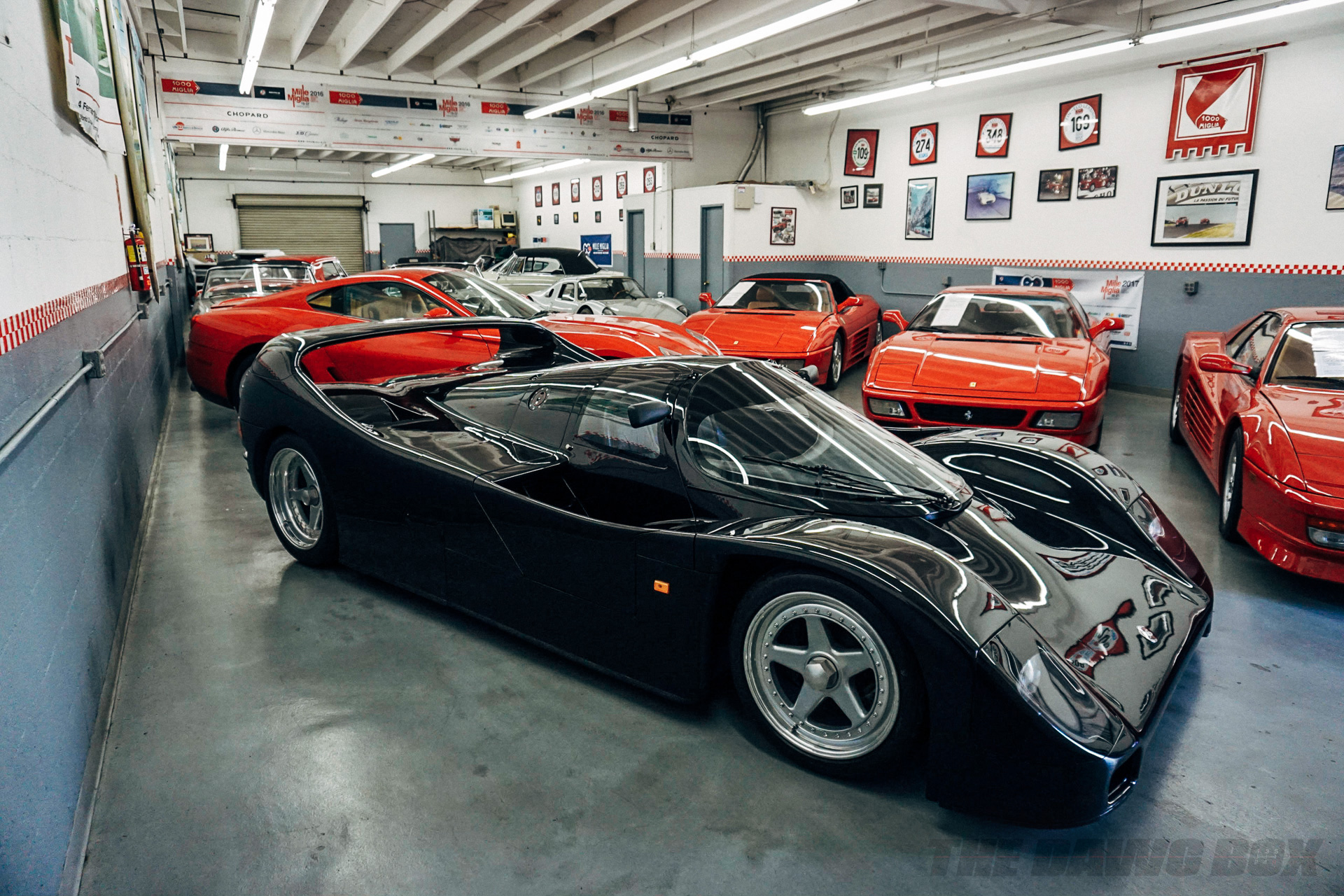 Across the street in the service area, there was everything from a pair of Ferrari Dinos and Daytonas to a pair of 250 TRs as well as a Ferrari 500 NDTR. Alfas, Lamborghinis, and even a Jaguar 220. It's all in a days work for the Fast Cars mechanics that keep these exotics running. Indeed, one young man who graduated from UTI turns out to be the Weber-carb tuning wizard.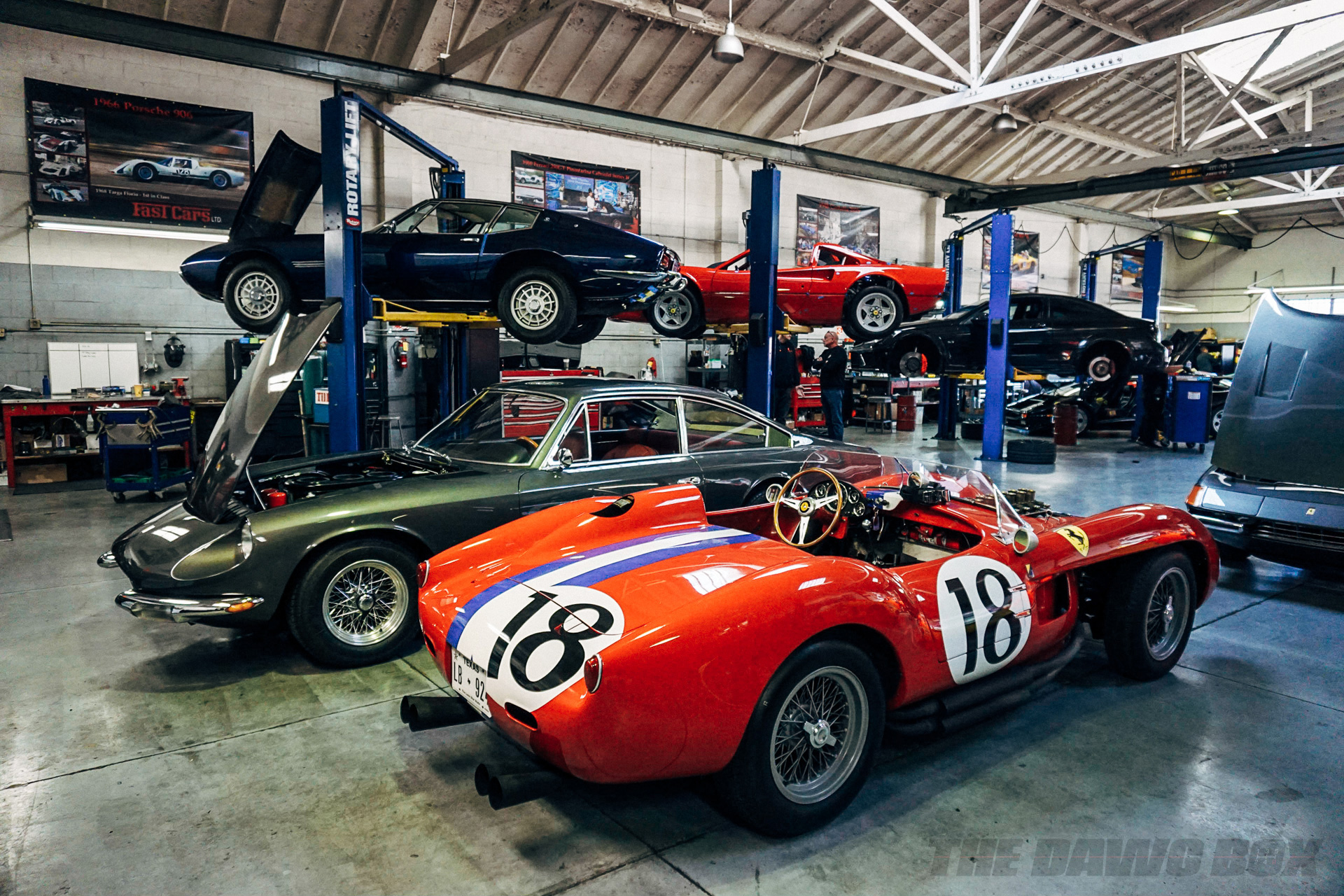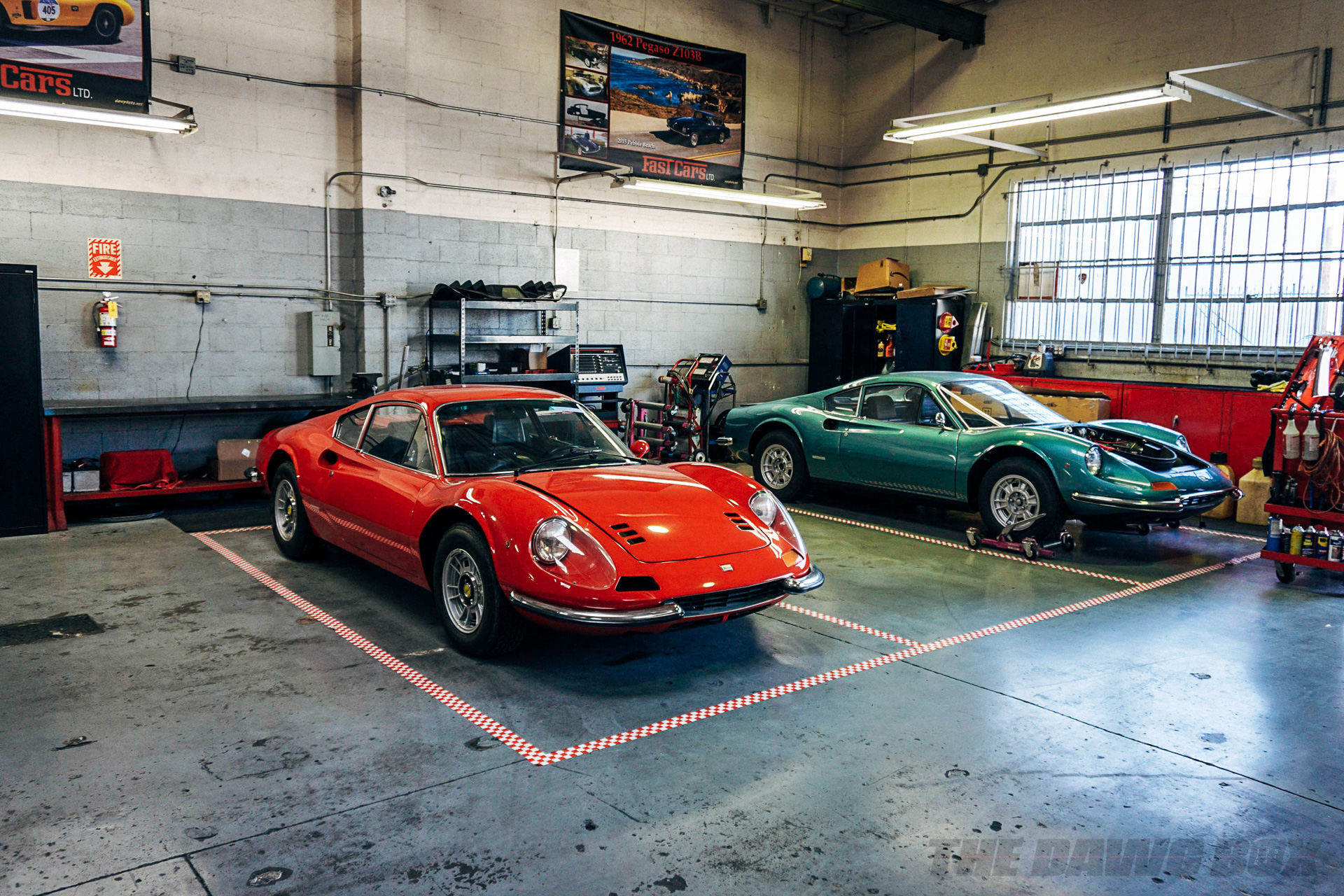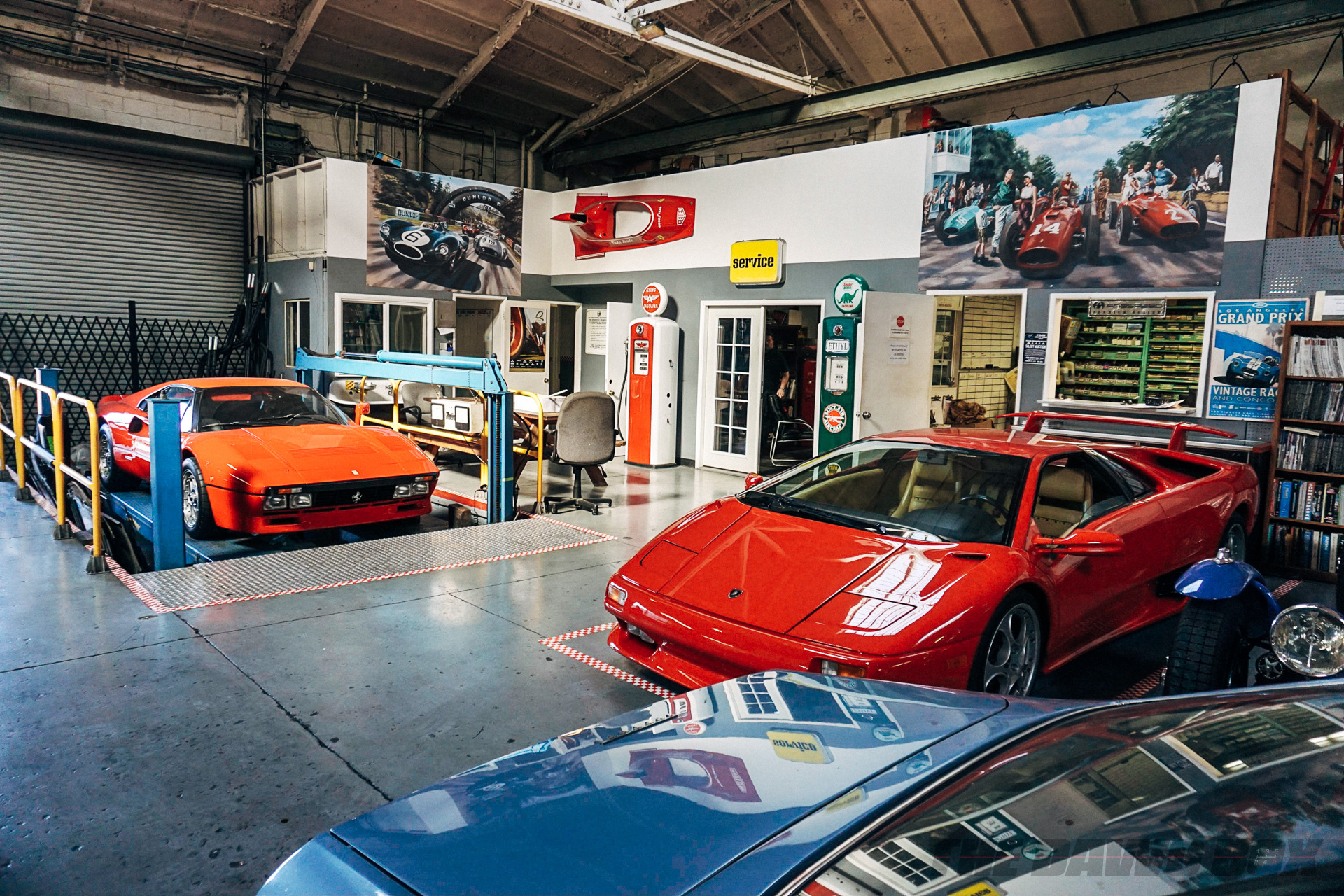 About the only part of the restoration process not handled in-house is that of paintwork and some of that is farmed out to Mick's Paint, Pomona, California. Mick's was primarily known for award-winning hot rod and custom paint, but since collaborating with Fast Cars their combined efforts have garnered several awards at the prestigious Pebble Beach Historic Concours d'Elegance.
…one young man who graduated from UTI turns out to be the Weber-carb tuning wizard.
Their first award came in 2016 with a 1958 Pegaso Z-103 that came third in its class. In 2017, a rare Boano-bodied 1955 Alfa Romeo 1900c SS Coupe Speciale came first in class. In 2019, the only-surviving Atcherley-bodied 1928 Alfa Romeo came second in Class J4 Italian Classic. This year the companies are working together on another rare 1938 Alfa Romeo 6C 2500.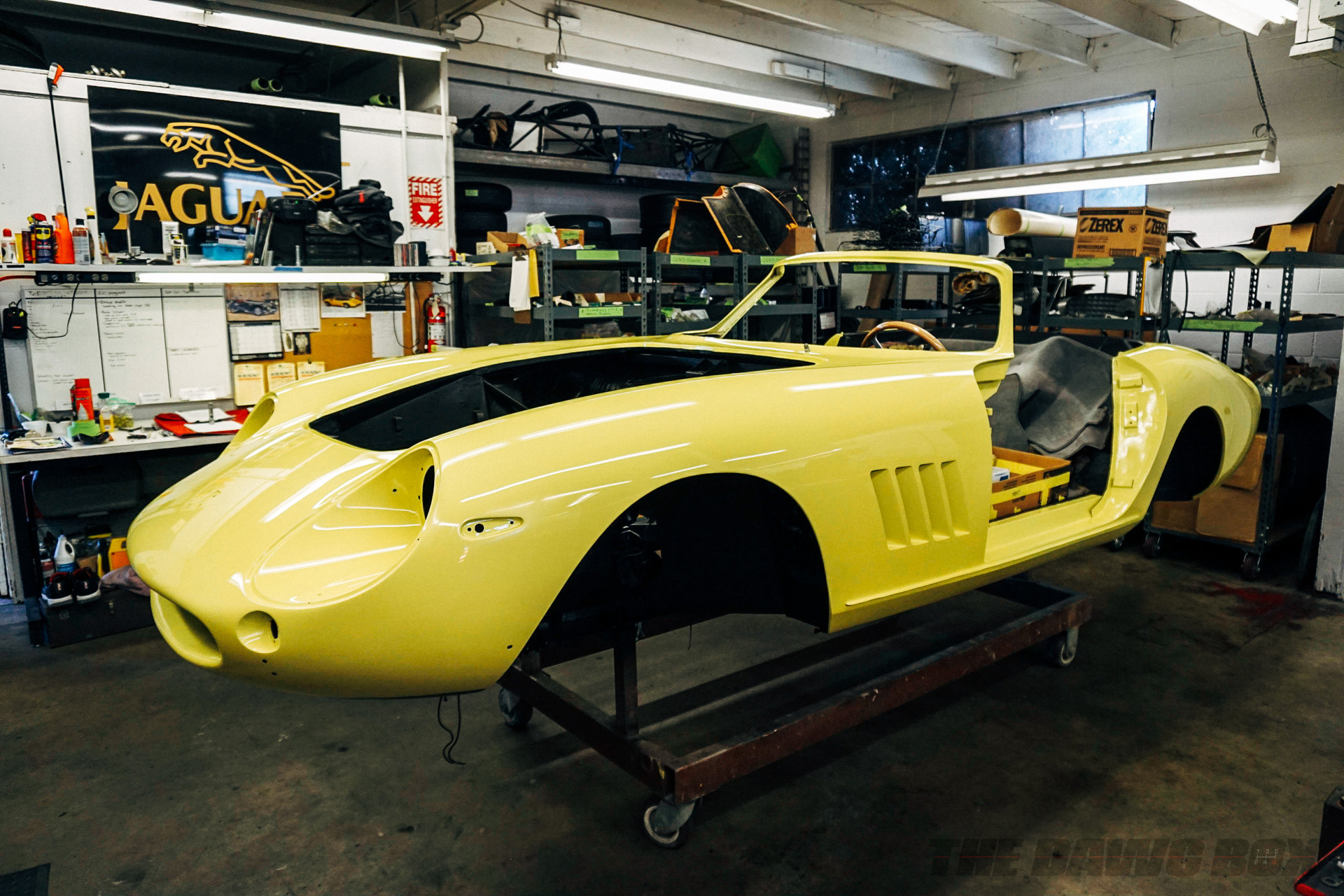 Typically, Fast Cars is not open to the public, however, occasionally, they host an open house and you can find out more by visiting their site at www.fastcarsltd.com