Vette Dreams: The Mid-Engine Corvette
The concept of a Corvette with the engine mounted amidships is nothing new, back in 1960 Zora Arkus-Duntov, the so-called  'Father of the Corvette', unveiled Chevrolet Engineering Research Vehicle 1 (CERV I). Not so much a Corvette as a Corvette-powered, open-wheel racing car that served as Duntov's Corvette test bed.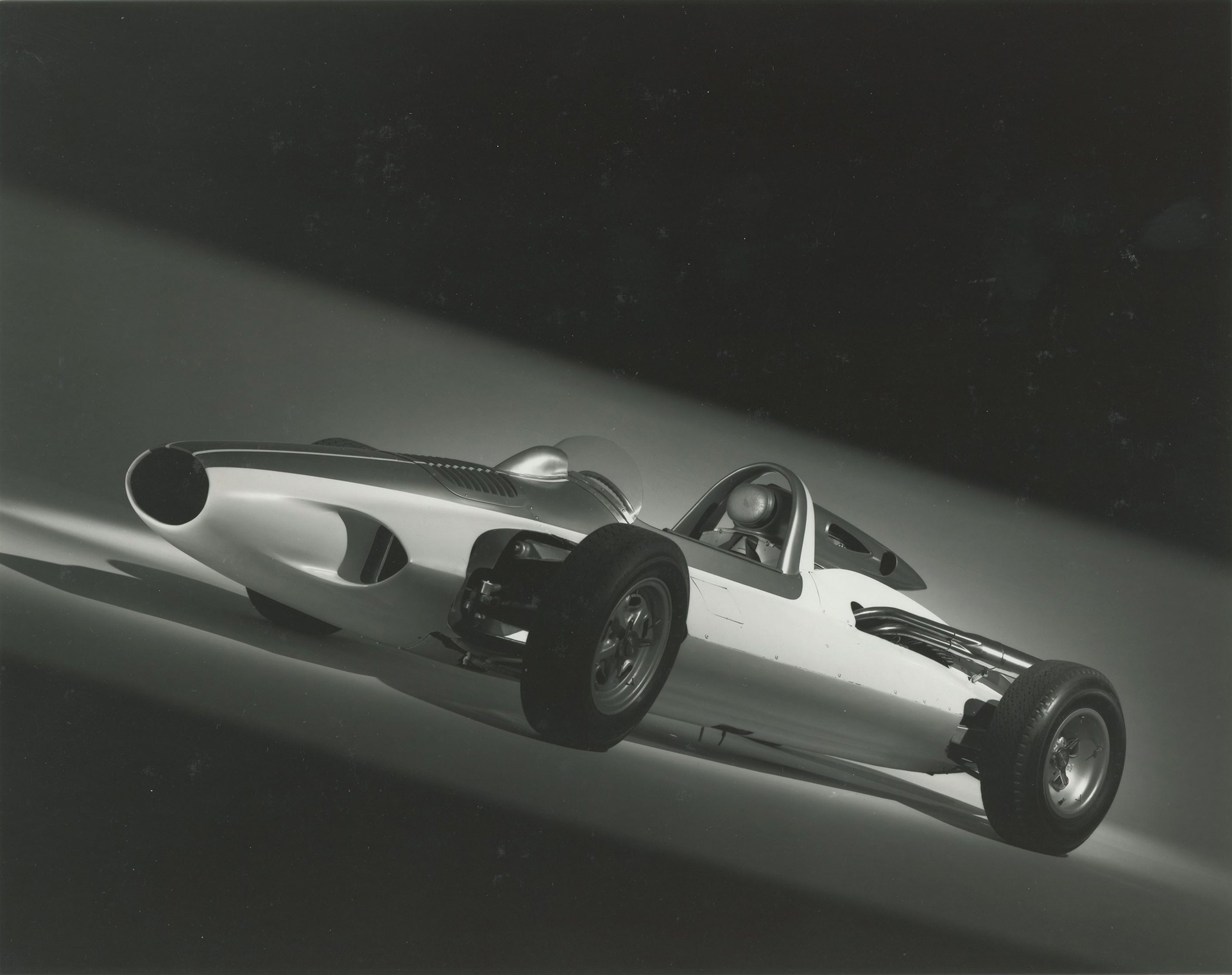 Sold for $1.32 million in 2017, CERV I was followed in 1962 by not unsurprisingly, CERV II, a far more realistic, full-bodied car that could easily have been badged a Corvette. Built to combat Ford's GT40 program, CERV II was the first mid-engined car in the world to be equipped with full-time, four-wheel drive. It was powered by a 3-valve, 377 ci, all-aluminum V8. It could be geared to accelerate from zero to 60 mph in less than three seconds or show a top speed of 200 mph. Incidentally, there was another mid-engine concept shown around the same time that it was often mistaken for CERV II. It had Corvette GS-II badging and is recognizable by its clear acrylic injector stacks. According to Duntov, this was a stillborn concept produced by Chevrolet R&D (there's an R&D badge behind the cockpit).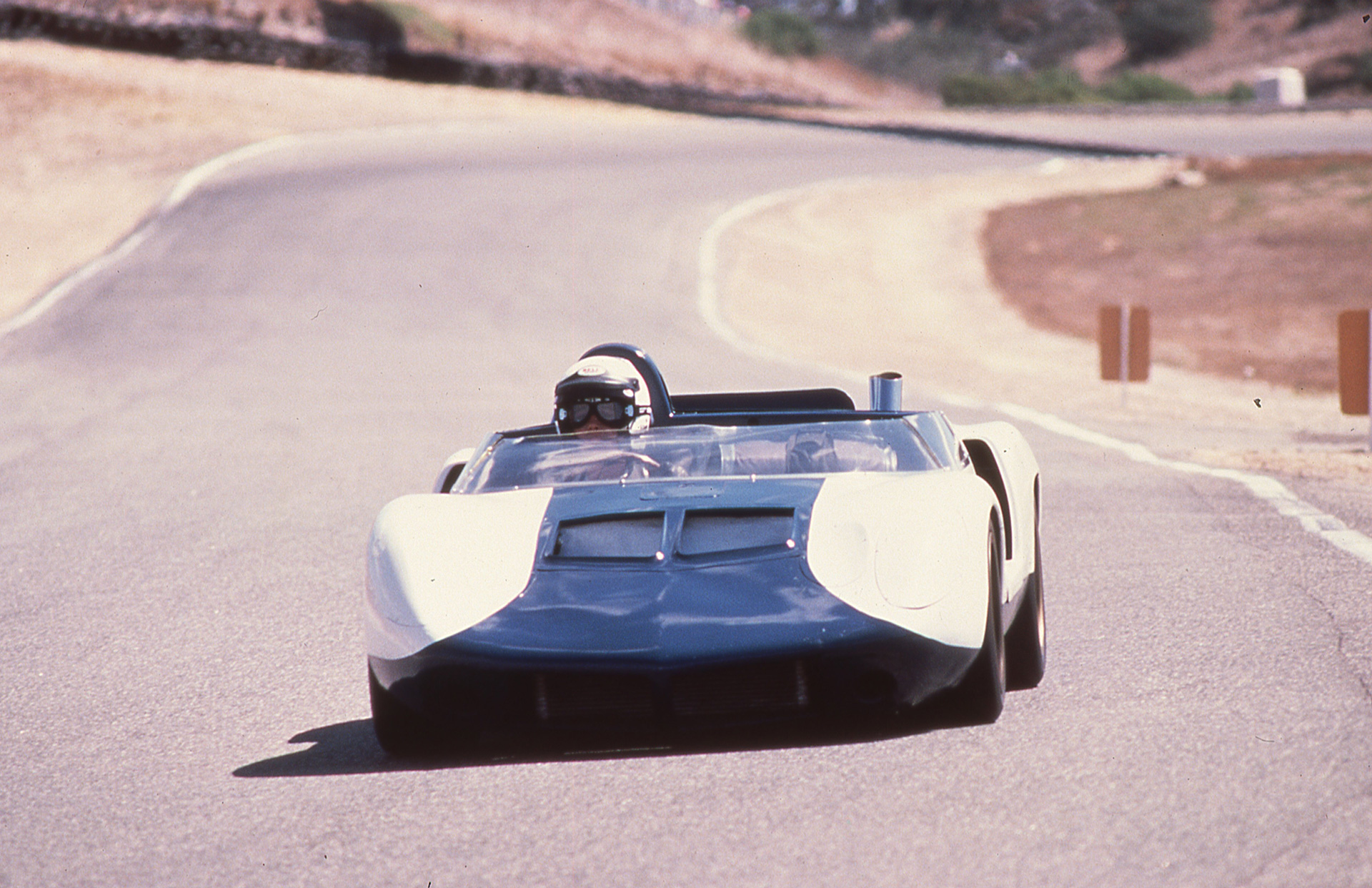 Despite numerous setbacks, Duntov pushed for a no-compromise Corvette that in his language meant mid-engine. Help came in the person of GM's new president Ed Cole and there followed a string of mid-engine concepts that sadly never went into production.
A very swoopy, Jetsons-style coupe…
The first, dubbed, Astro 1, appeared in 1967 and employed many race car and safety-oriented features such as energy-absorbing bumpers, adjustable steering column, adjustable pedals, inertia-reel seat belts, roll-over protection, and an anti-surge fuel tank in one sill member. A very swoopy, Jetsons-style coupe, Astro 1 had a two-piece fiberglass body and was powered by a hopped-up, OHC Corvair flat six. It stood a mere 35.5 inches tall.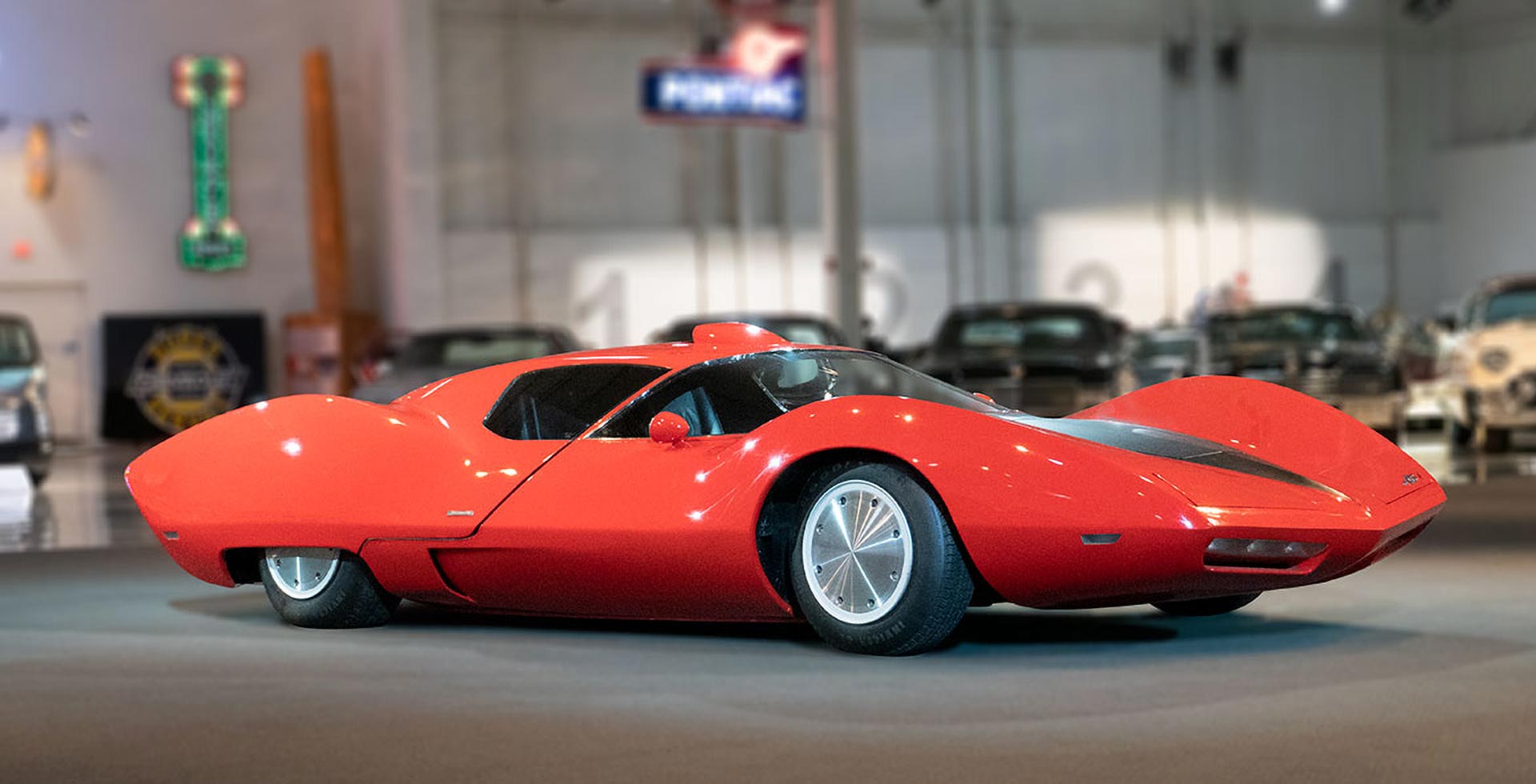 The following year, Astro II, now code-named XP-880 appeared. Sometimes blue and sometimes red, Astro II utilized a Lotus-style backbone monocoque chassis fitted with a Pontiac Tempest transaxle and the OHC Corvair boxer engine.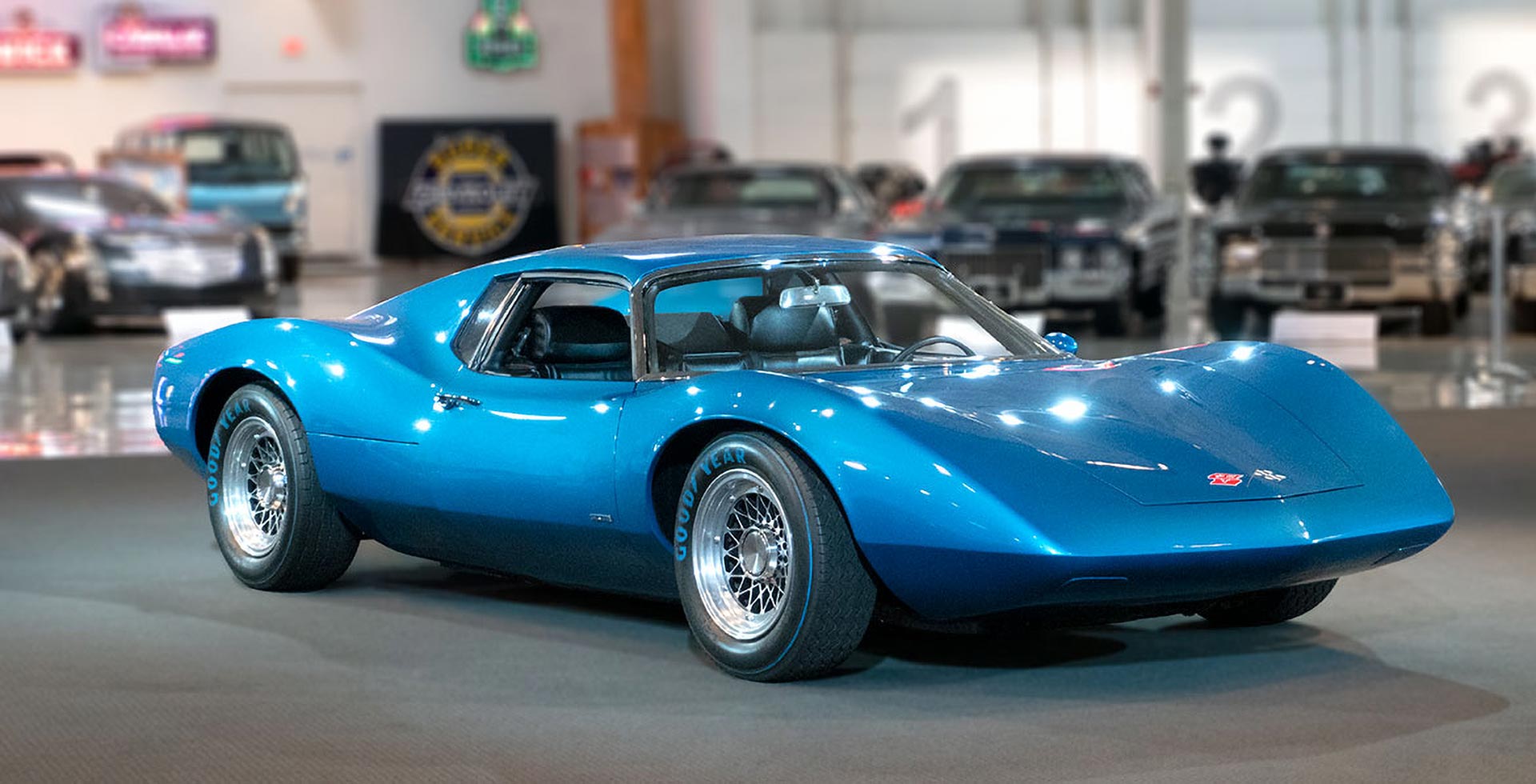 By now, Duntov was getting into his stride and there followed two concepts both codenamed XP-882. The expensive Corvair engine was replaced by a transverse mounted V8 with a chain, yes chain-driven, Turbo-Hydromantic connected to a stock Corvette rear end via a short, right-angled driveshaft. Stylishly finished in silver, the project was sound but new general manager John Z. DeLorean squashed the program as being impractical and expensive.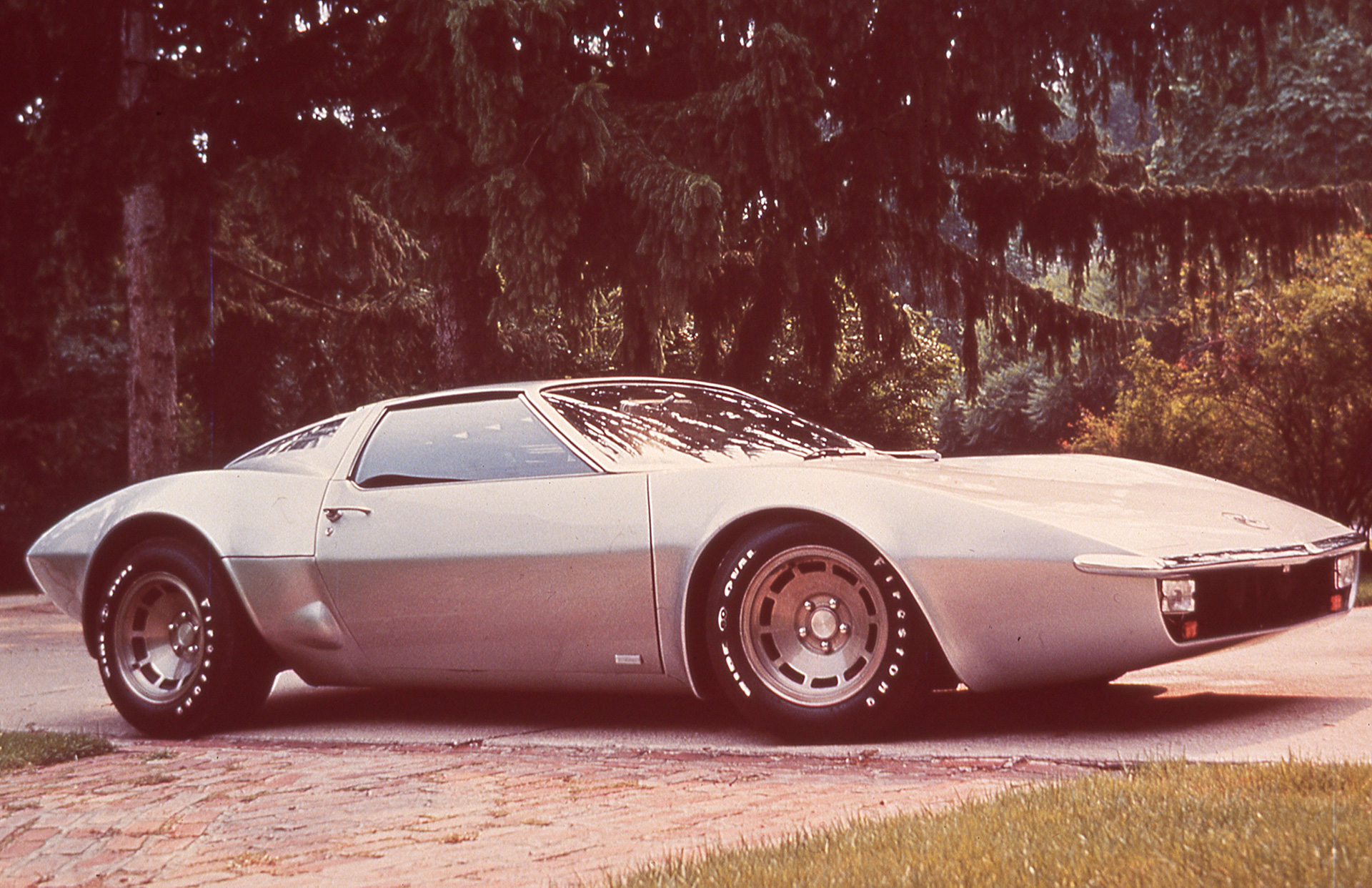 XP-882, however, was far from dead and in 1972 one of the two cars resurfaced renamed XP-895. The basic, chain-driven powertrain was retained but the Reynolds Aluminum Company added a new, all-aluminum body in an effort to extol its weight-saving virtues. The concept never reached production but XP-895 survives.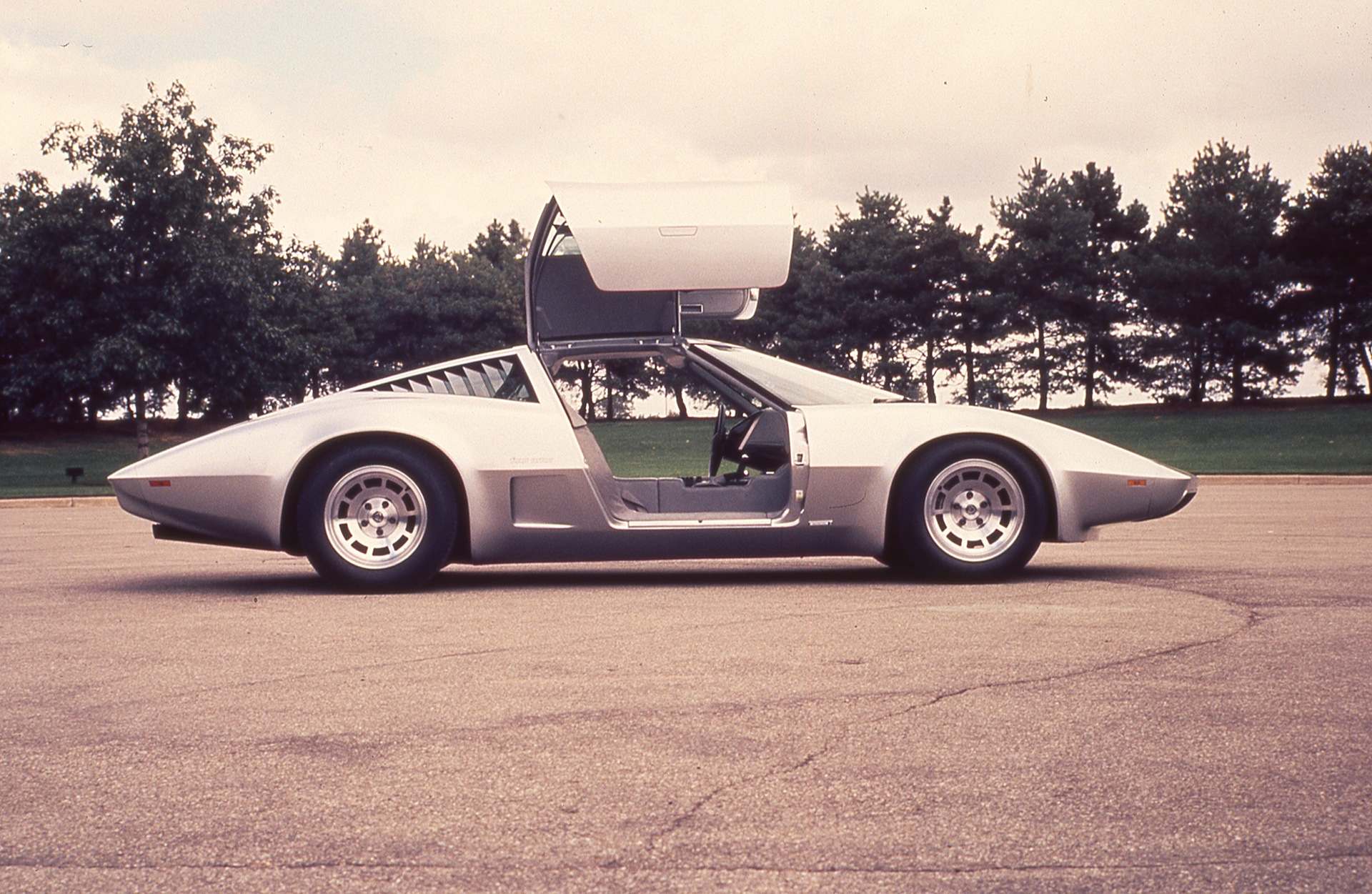 A year later, the second XP-882 reappeared fitted with a new, aerodynamic skin, gull-wing doors and a 585 ci four-rotor rotary engine. It produced 350 hp at 7,000 rpm. Unfortunately, the 1973 oil crisis put paid to most performance cars for the foreseeable future. Duntov said the fuel consumption was about 6 mpg.
…the 1973 oil crisis put paid to most performance cars for the foreseeable future.
It took until the mid-80s for the auto industry to recover the energy crunch and in 1986 Corvette debuted a new mid-engine concept tagged Corvette Indy. Here, the story gets a little murky as GM likes to keep a blanket on the inside story of its concept cars. The first Indy, a fiberglass mock-up, was apparently designed by GM's head of design Chuck Jordan and built in Turin, Italy in just seven weeks.
At the time, GM owned Lotus so the second Indy, a running prototype finished in white, was built at Hethel, England in 1987 and featured a Lotus-engineered DOHC V8. There was no official word on the Indy until the following year, 1989, when a red, fully operational car appeared in Warren, MI. It was powered by the said DOHC, 32-valve, sequentially fuel-injected, aluminum V8 code named 350/32. It was not dissimilar from the Lotus-developed and Mercury Marine-built LT5 about to debut in the Corvette ZR-1.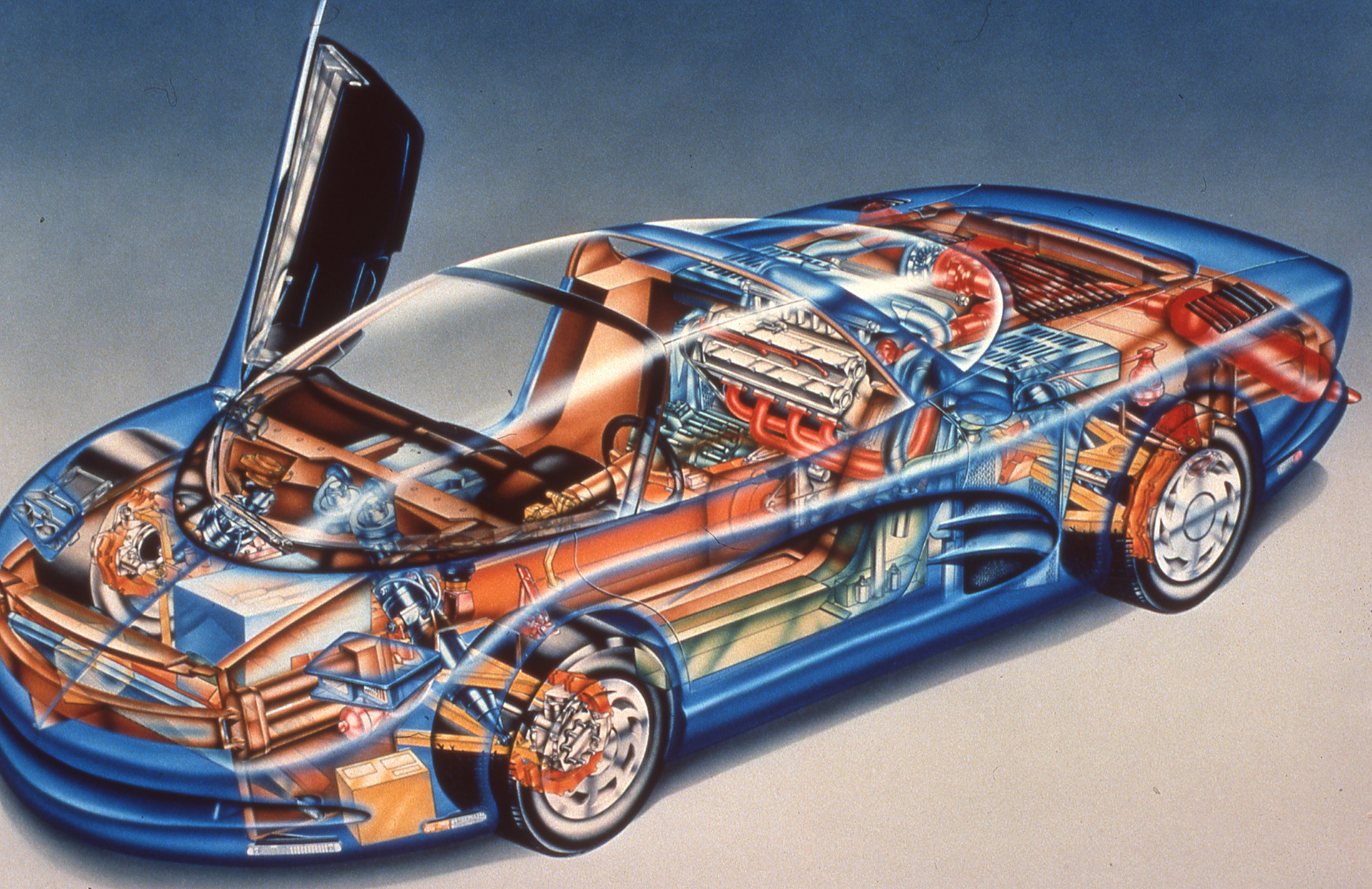 Supposedly developed specifically for the transverse application, 350/32 featured pent-roof combustion chambers, chain-driven cams, self-adjusting hydraulic valves, and a hydraulic chain tensioner. The induction system employed 16 runners with 16 Rochester Multec fuel injectors. Painted blue, CERV III, the third and final car in this series was powered by a 650 hp twin-turbo LT5. It had AWD, three differentials and Lotus-developed active suspension with microprocessor-controlled hydraulics to eliminate conventional shocks and springs—remember, this was 1988 and by now the CERV acronym stood for Corporate Experimental Research Vehicle.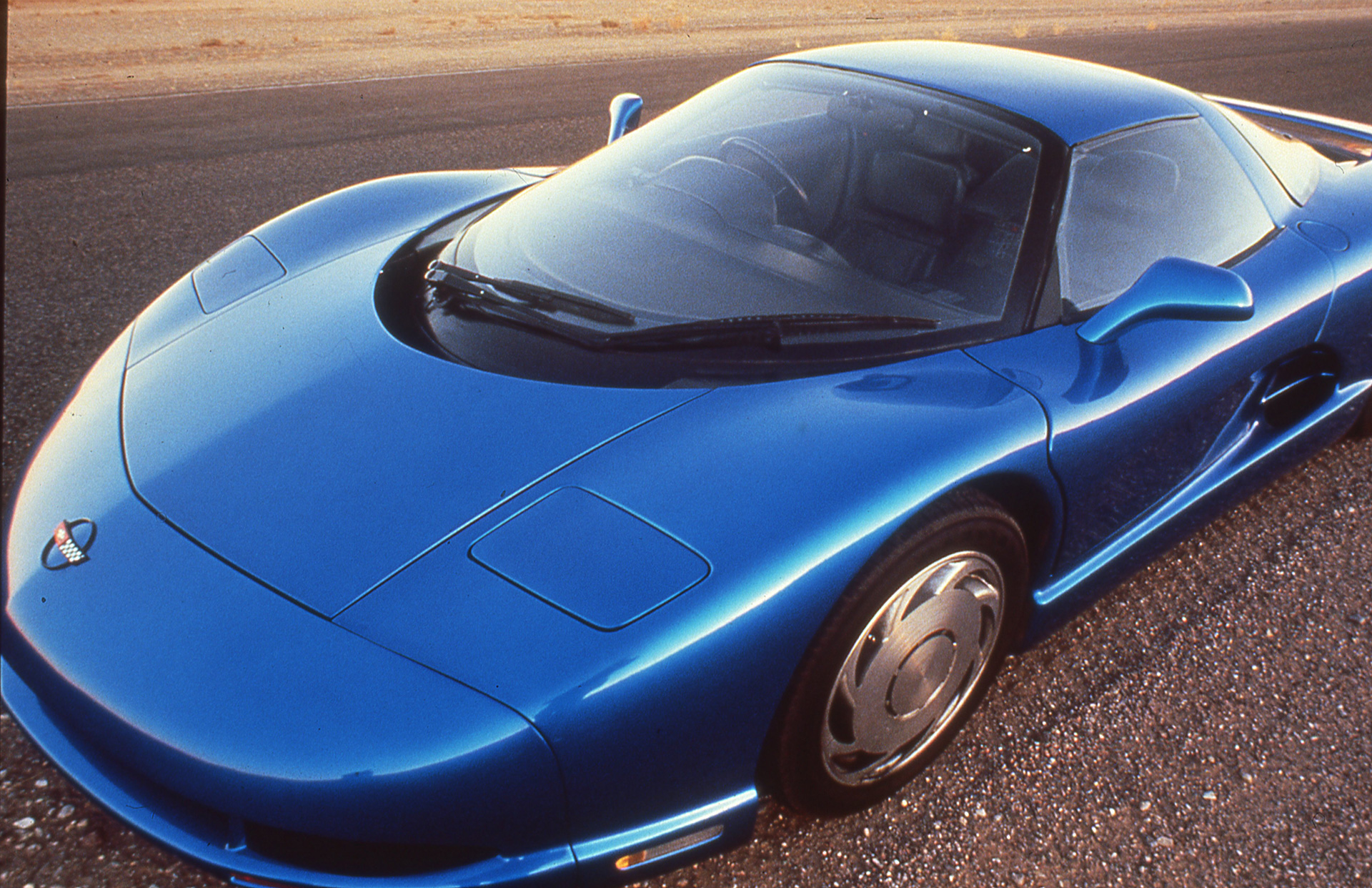 Despite much ballyhoo around CERV III, there were still no plans for a production mid-engine Corvette. However, almost 60 years on from the original CERV I, perhaps all that is about to change and Duntov can finally rest easy.