History of the Chevelle:
America's Most Popular Mid-Size Muscle Car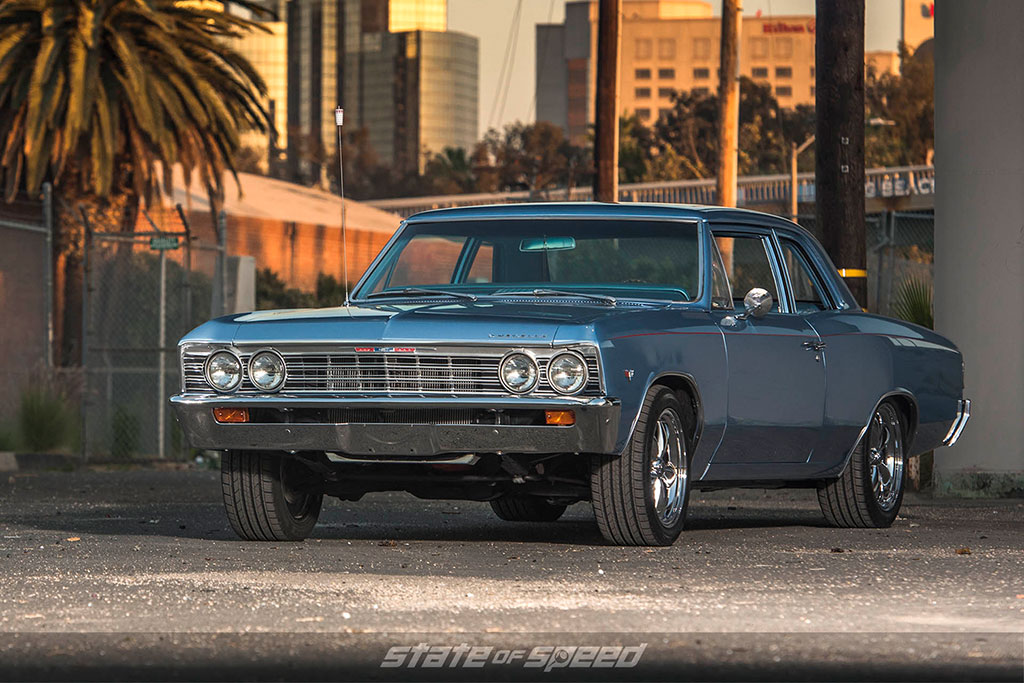 GEN I 1964-1967
As Chevys go, the Chevrolet Chevelle had a short life of just 13 years from 1964 to 1977—not very long from the point of view of brand life, nevertheless, in those short 'baker's dozen' years the Chevelle carved a niche for itself in the hearts of Chevy lovers.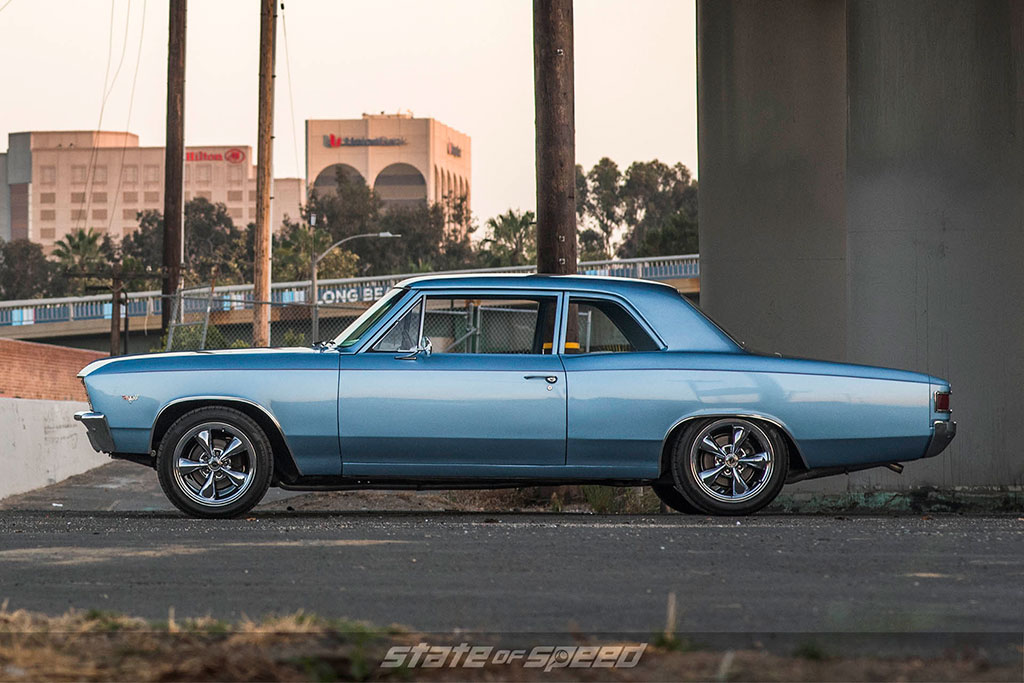 The Chevy Chevelle, a name derived from a Hebrew girl's name meaning "My God is a vow," was introduced on September 26, 1963, as a '64 model positioned between the Chevy II/Nova and the Impala. Unfortunately, the Chevelle negatively impacted sales of the compact Chevy II. It also competed with the Buick Skylark, Olds Cutlass and the Pontiac Tempest that were all built on the same mid-size, A-body platform. However, despite all this competition that included the Ford Fairlane, the Chevelle, priced from $2,231, notched up sales of 370,834 units of which 17,608 went for export. There were also some 16,285 units built in Canada.
Base engine for 1964 was the lowly 120 hp six-cylinder but by mid-year the top of the line Malibu SS could be had with the optional 300 hp 327. There was, apparently, a 365 hp 327 that never made it to production. That was a shame because Chevy were well into the performance wars and the '64 Malibu SS L76 would be the one to own.
The Chevelle [is] a name derived from a Hebrew girl's name meaning "My God is a vow."
The following year, Chevy upped the anti with a 350 hp L79 327 as well as the stonking Z16 396 option, however, only 201 396s were built, a fact that I think supports the argument that the whole muscle car market was more hype than anything else. Yes, the buff magazines touted performance and the cognoscenti talked a lot about it but the general public tended to buy the more pedestrian models.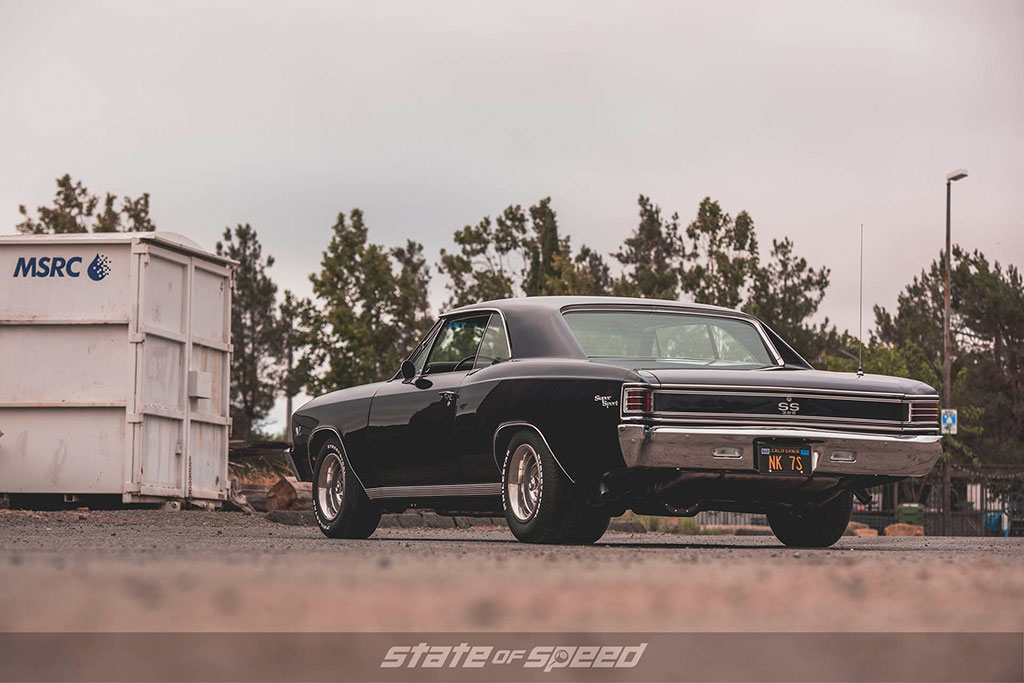 As with other Chevy models, the Chevelle came in a range of body styles from two- and four-door sedans through coupes, convertibles and wagons and even the two-door sedan pickup known as the El Camino because in Chevy-speak the El Co was in fact a Chevelle derivative. Top of the line was the Malibu SS that was also available as a rag top. Production stayed buoyant in '65 and totaled 378,618 with another 19,132 units in Canada. SS coupes accounted for 71,984 while convertibles hit 9,128. The one to have would be the Malibu SS Z16 396.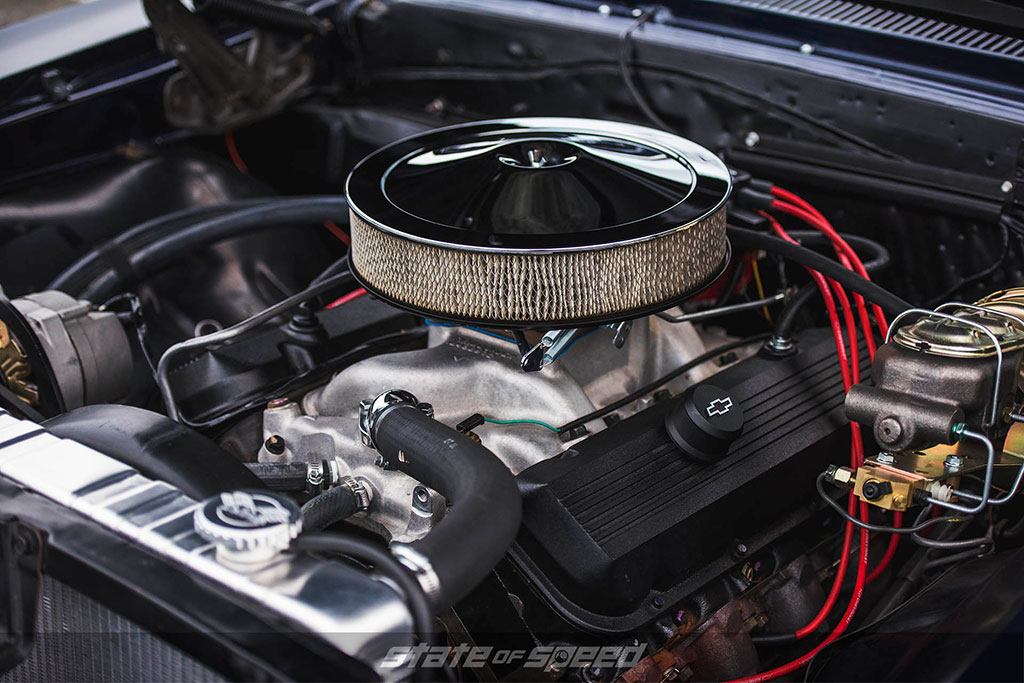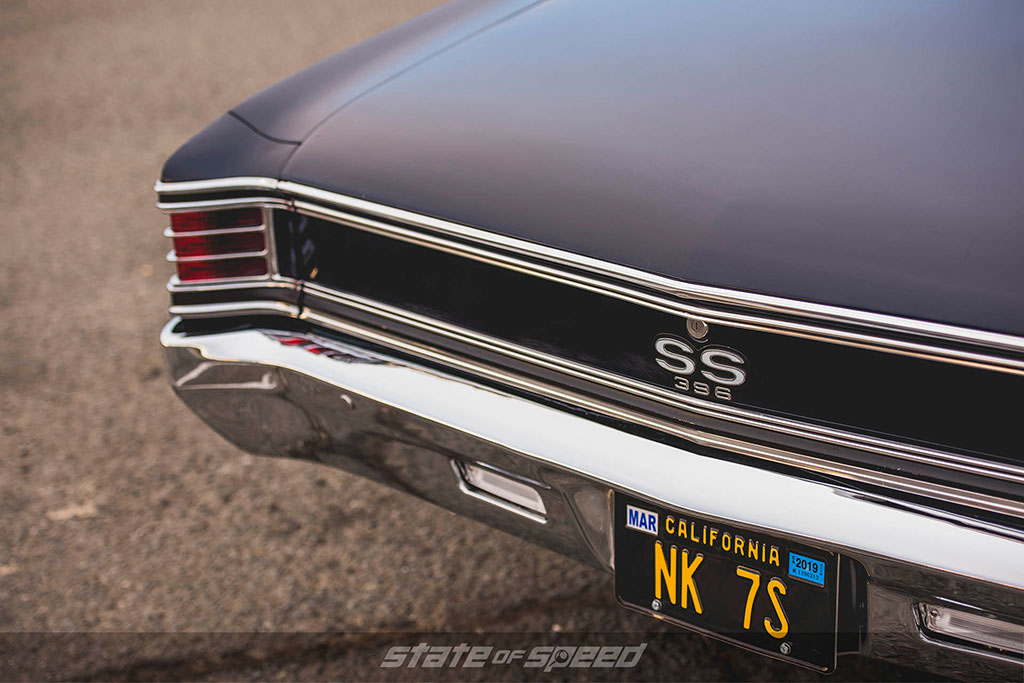 Proving the Chevelle's popularity, production jumped in 1966 to a healthy 447,364. The ramp-up was, however, due to completely new, aggressively styled, less boxey, more forward-thrusting sheet metal. And, the hits kept a'comin' as '67 saw new front and rear fascias, front disc brakes, a dual master cylinder and a collapsible steering column. Sales slipped a tad but only to 403,963 of which a little more than 60K were SS 396 models.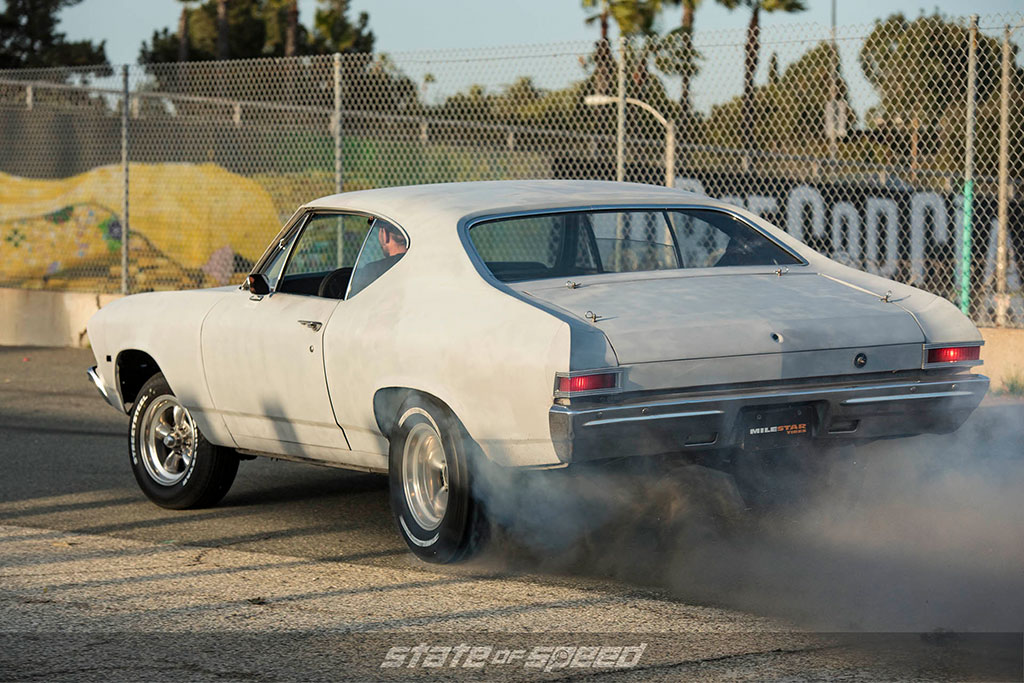 GEN II 1968-1972
Despite the '66 facelift, Chevelle got another make over for the 1968 model year giving it yet more aggression with a three-inch shorter, 112-inch wheelbase and semi-fastback styling for the coupes. Engines now ranged from a 3.8L 230 ci in-line six to a range of big-inch' big- and small-block engines: 396-, 400-, 402-, 427- and 454-ci V8s. With three- and four-speed manuals, they were the muscle cars dreams were made of. And, red-stripe tires were optional on Super Sports. The facelift was obviously popular because total production jumped to 503,352 units. No wonder the Chevelle was advertised as "America's most popular mid-size car."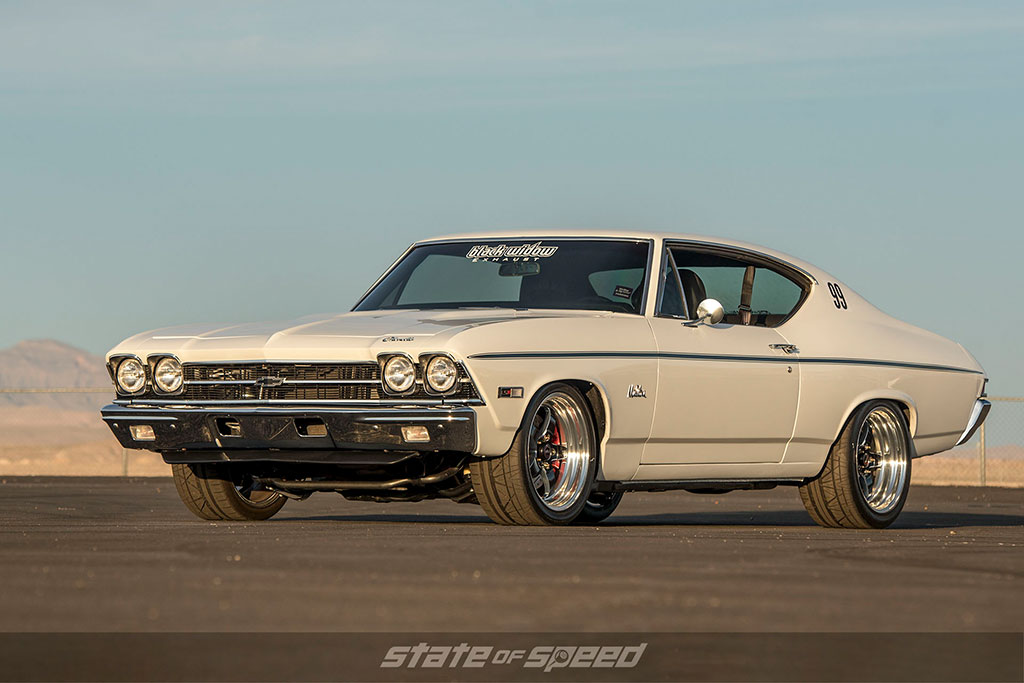 As we have seen elsewhere in the history of Yenko, GM allowed select dealers to use the Central Office Production Order (COPO) system to order from an internal menu of high-performance options. It's confirmed that Yenko ordered 99 Chevelle's fitted with the L72 427 ci V8 that produced 425 hp at 5,800 rpm and 460 lb-ft or torque at 4,000 rpm. There were a total of 323 COPO orders including the 99 Yenkos.  There was also a police RPO B07 package available on the four-door 300 Deluxe that could also be optioned with the RPO L35 396 engine along with a boxed frame. It all made for one tuff cruiser.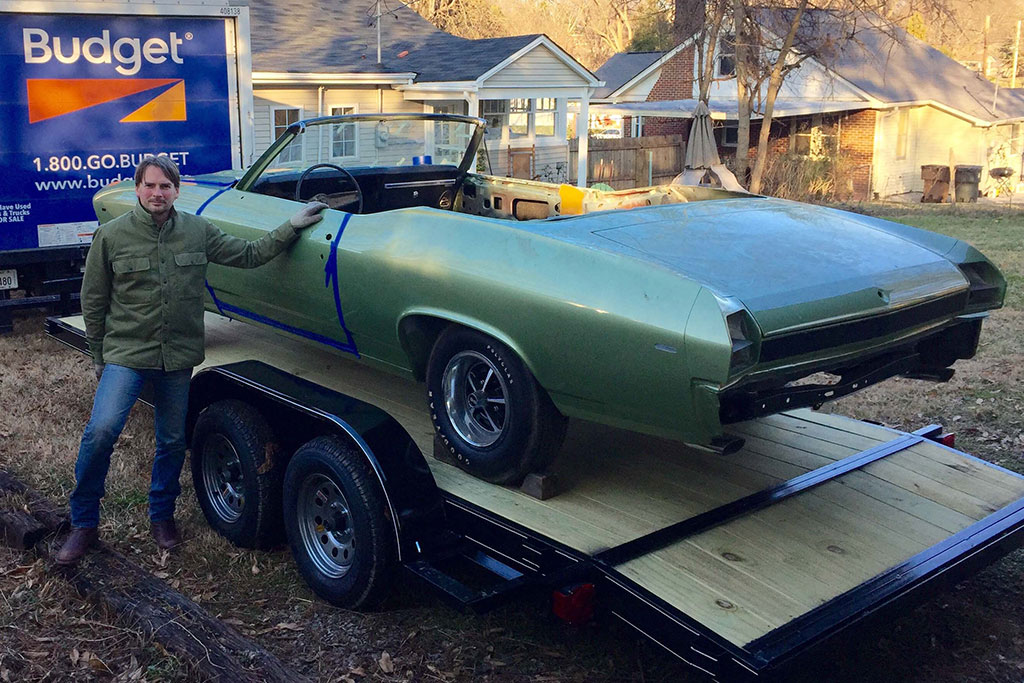 We spoke to David Steele, director of the American Hot Rod Foundation and a long time fan and current Chevelle owner. "I come from a Chevelle family, "said David. "Our Dad bought his '69 L78 four-speed convertible when we were kids, my older brother had a '70 SS as his high school ride, and the '71 SS I bought as my first car drove me to high school and is still getting me around today. I own two now ( including my Dad's old convertible ) along with my wife's '64 El Camino–of which I've owned four. I just think they're great cars. Perfectly balanced and just the right size. To me, an Impala is a serious commitment and a Camaro is just a little undersized to feel solid and brawny. With a Chevy Chevelle you get a medium size car that looks great, is really comfortable, and rides and handles like only a full-frame car can. I think they're the perfect package."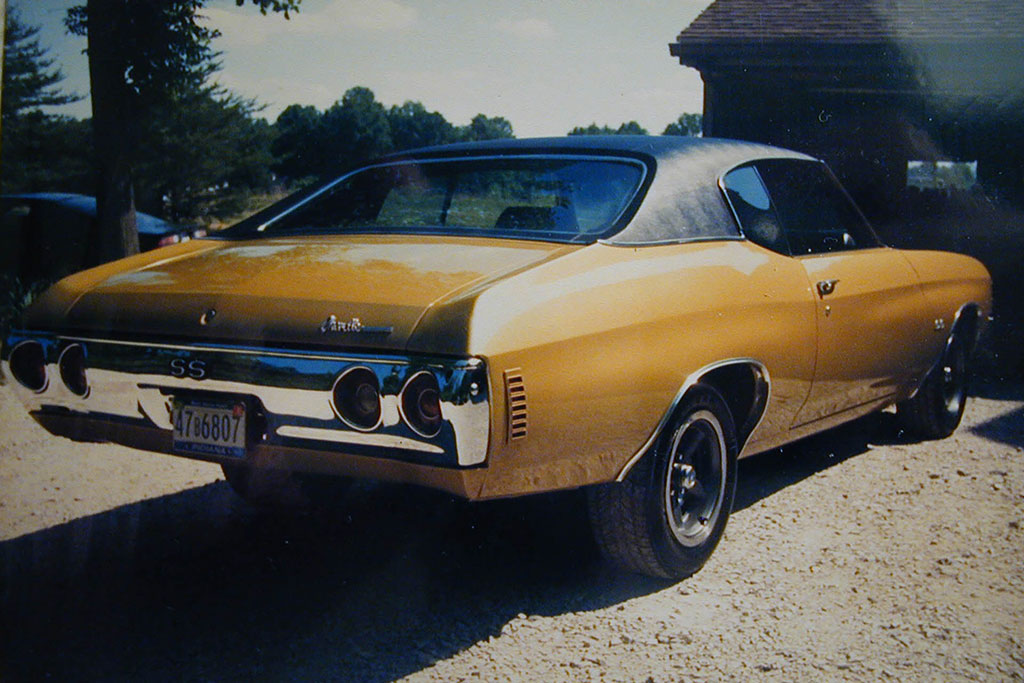 No wonder the Chevelle was advertised as America's most popular mid-size car.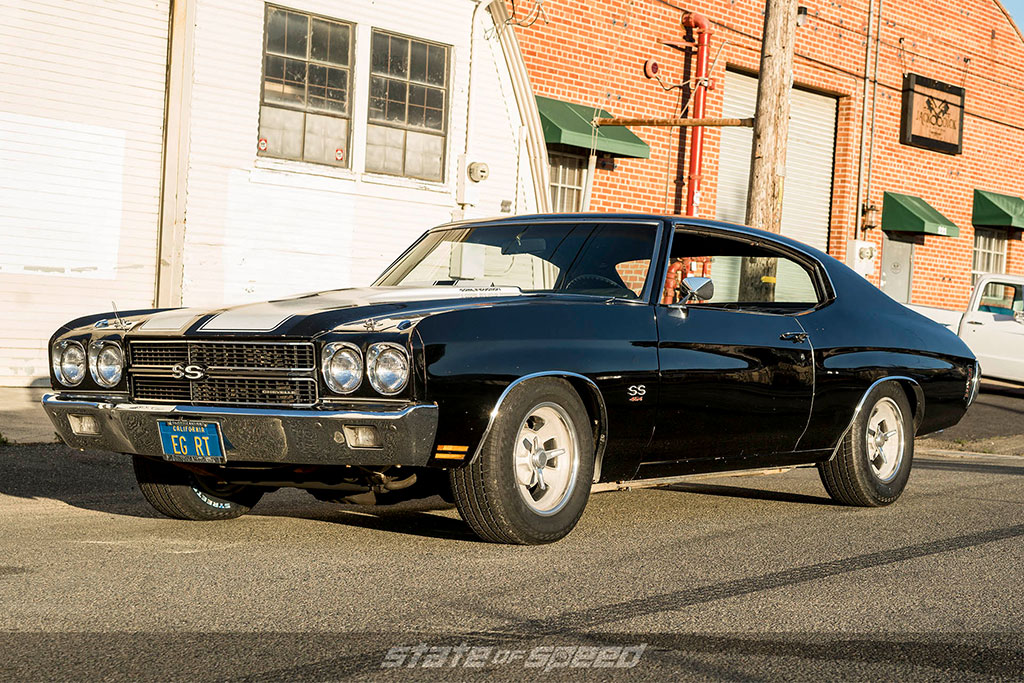 That said, even 50 years ago, we were searching for an antidote to our gasoline addiction and consequently GM developed a steam-powered concept Chevelle. Designated SE 124, the steam punk Chevelle was powered by a 50 hp V4 Besler steam engine—it didn' fly—it only got 15 mpg and topped out at 60 mph.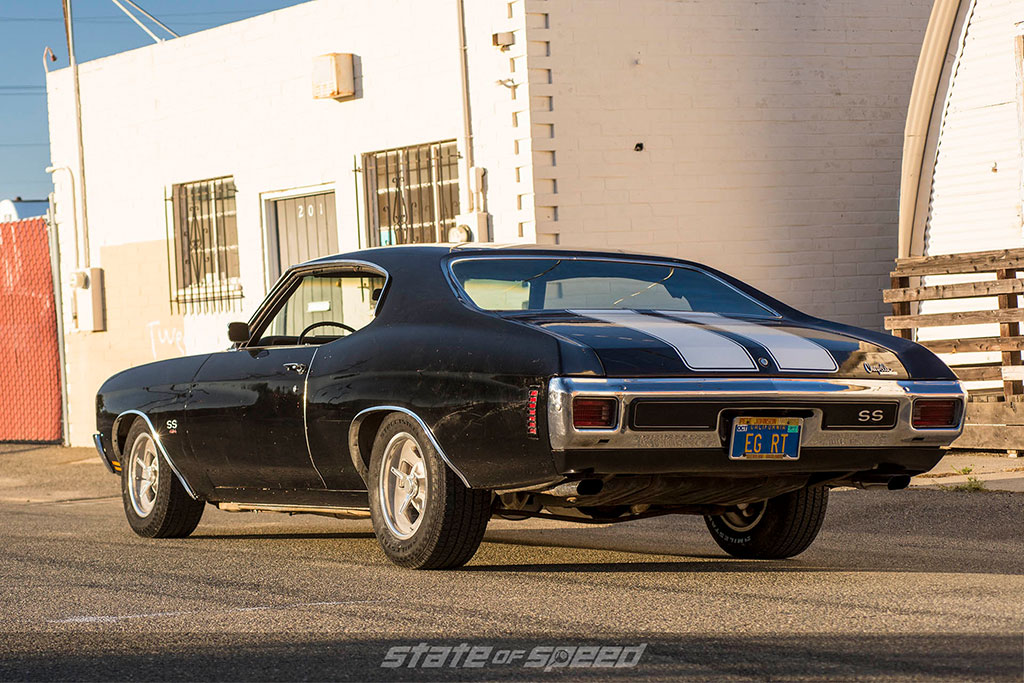 The classics Coke-bottle styling of the '69s was downplayed in 1970 as the sheet metal was tightened up and shared with the Buick Skylark but not on the wagons or the El Co. Top of the line Malibu SS models were available with the 402 ci 396 or a new 7.4L 454 ci that produced 360 hp. The LS6 option, of which 4,475 were produced, was fitted with a 4bbl 800 cfm Holley and put out 450 hp at 5,600 rpm and 500 lb-ft of torque at 3,600 rpm. The cool factor of the SS was enhanced by the Cowl Induction hood that opened with a stab of the throttle.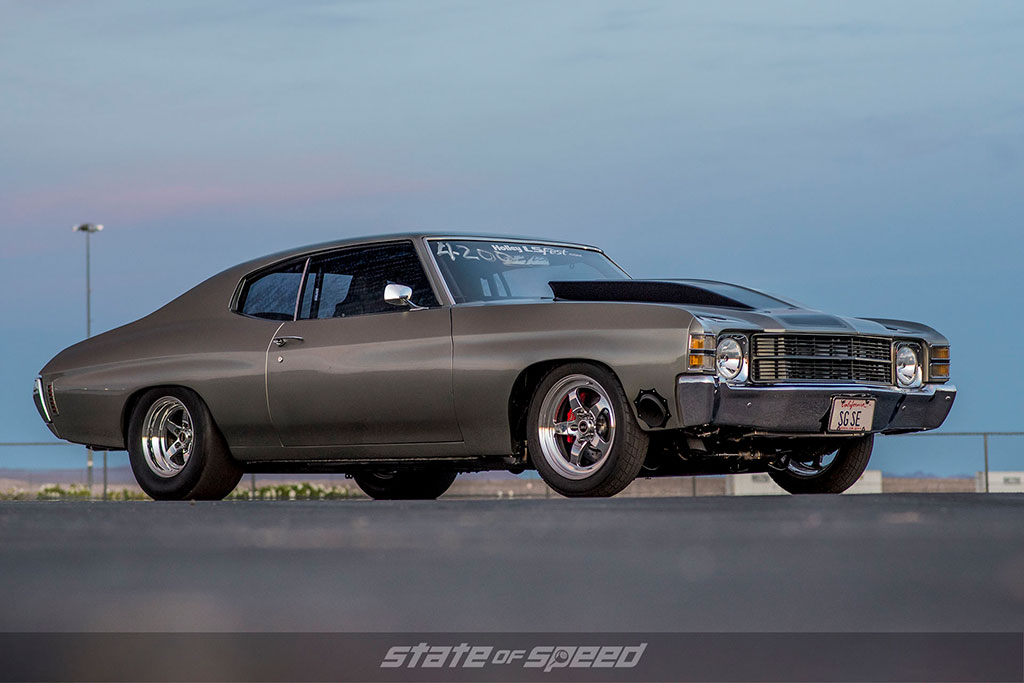 Yet another sheet metal revision came in 1971 when the front and rear were restyled. Big news for muscle car fans was the mid-year introduction of the 'Heavy Chevy' that was the base Chevelle available with any V8 including the 402 ci but unfortunately not the 454.  Base engine for the SS was a 5.0L 307 rated at 245 hp but at the top of the pile was the LS5 454 with cowl induction. Unfortunately, the LS6 was nixed early in the model year.
"With a Chevy Chevelle you get a medium size car that looks great, is really comfortable, and rides and handles like only a full-frame car can. I think they're the perfect package."

David Steele
The world was changing though and GM had to mandate that all divisions engineer their engines to run on unleaded, low-octane fuel. Compression ratios fell from highs of 10 or 11:1 in 1970 to 9:1 in 1971. Total production for 1971 was 515,625. But the following year production jumped more than one hundred thousand units to 631,661.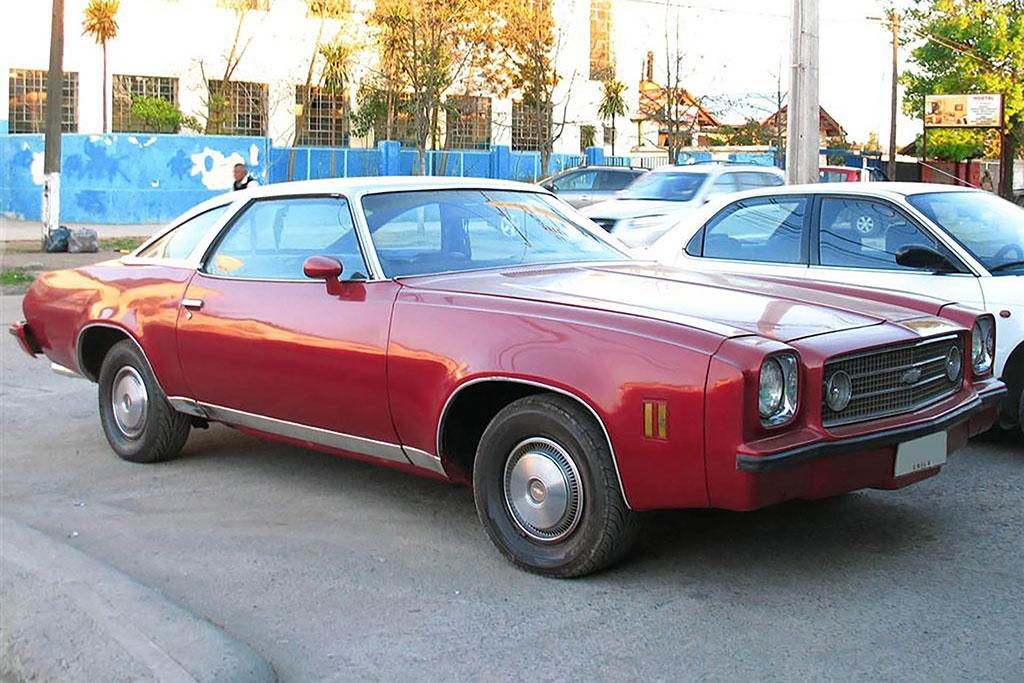 GEN III 1973-1977
By 1973 and the Gen III the Chevelle's edge had gone and the corporate fat had set in. The new Colonnade wheelbase remained the same at 112 inches but the length of the coupe hit 205.7 inches, up from 197.2 of Gen II and Gen I's 197 inches. The cool factor had been erased leaving only the two-door coupe, four-door sedan and the four-door station wagon—gone was the convertible and the two-and four-door hardtops—all in the name of safety and possible Federal roll-over standards. Chevrolet also touted the largesse as offering more interior room and 25-to 35-percent more glass depending upon the model but big is not always better and the Chevelle had lost its 'pony' car agility. Gone too was the SS, replaced in 1974 by the Laguna S-3 and in '75 the big block was nixed.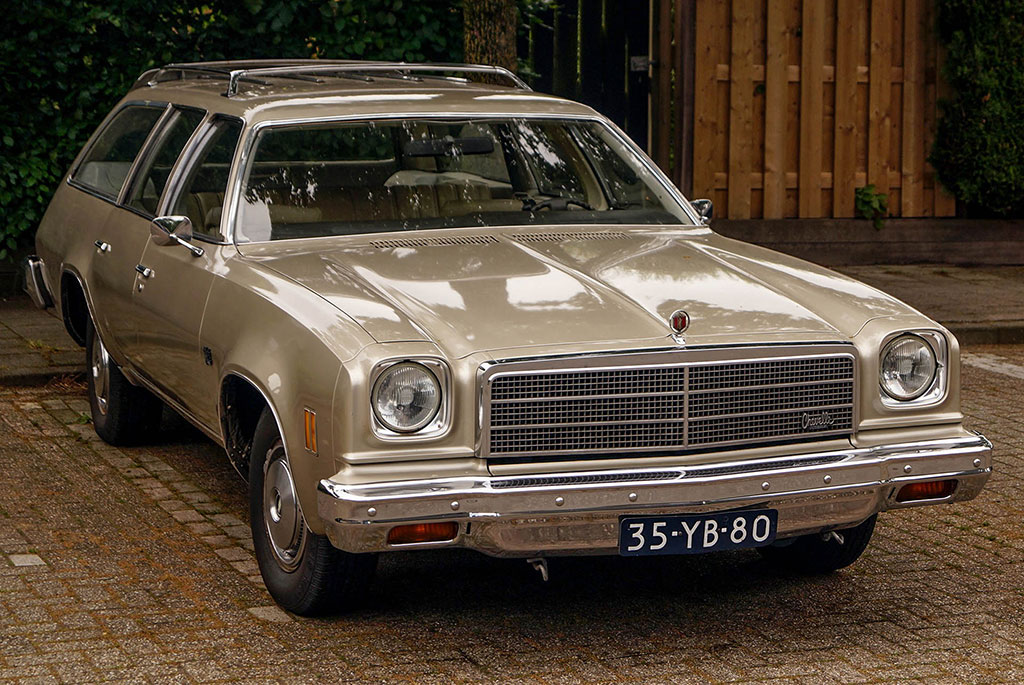 However, it was a body style that found favor on the NASCAR circuit with Cale Yarborough notching up 34 victories. In 1976, Yarborough won the Winston Cup Grand National Championship driving the #11 Junior Johnson/Holly Farms Chevelle.
The cool factor had been erased [and] the Chevelle had lost its "pony" car agility.
The available engines were also reduced and ranged from a 4.1L 250 ci six through the 7.4L 454 big-block. There was, however, a 6.6L 400 ci small-block as well as the regular 305, 307 and 350 ci small-blocks. Unfortunately, the cars were billed as "a size whose time has come."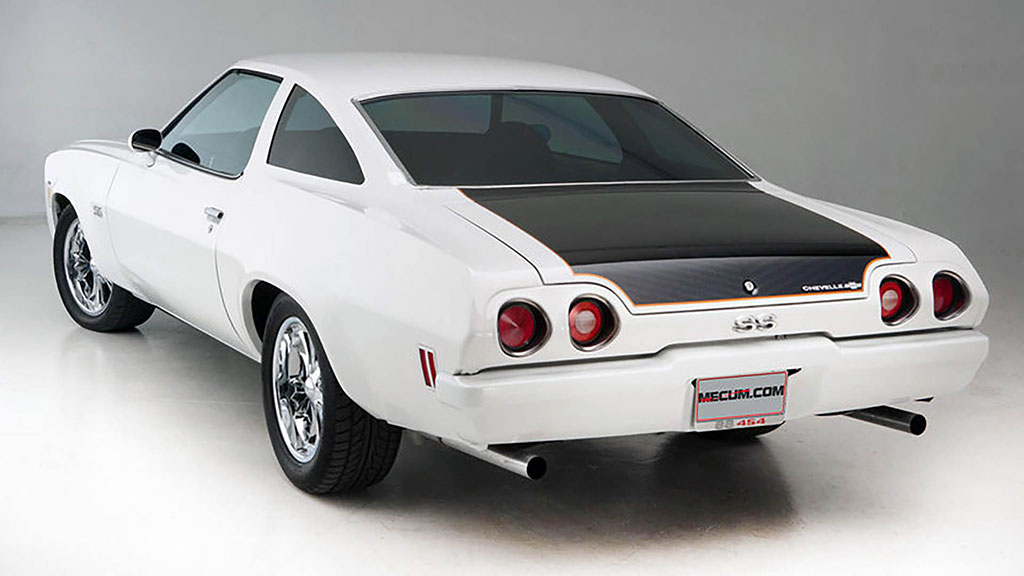 In 1977, Yarborough won his second Daytona 500, won nine of his 30 races and won his second Grand National title, however, it was the end of the road for the third generation Chevelle. At least it went out with a roar rather than a whimper.