G

o

o

d

w

o

o

d

 F

e

s

t

i

v

a

l

 

o

f

 S

p

e

e

d

 2019
Often copied but never duplicated, The Goodwood Festival of Speed (FOS) is perhaps one of the most amazing events on the motorsports calendar. This year the FOS celebrated its 26th anniversary and StateofSpeed.com was there for the party.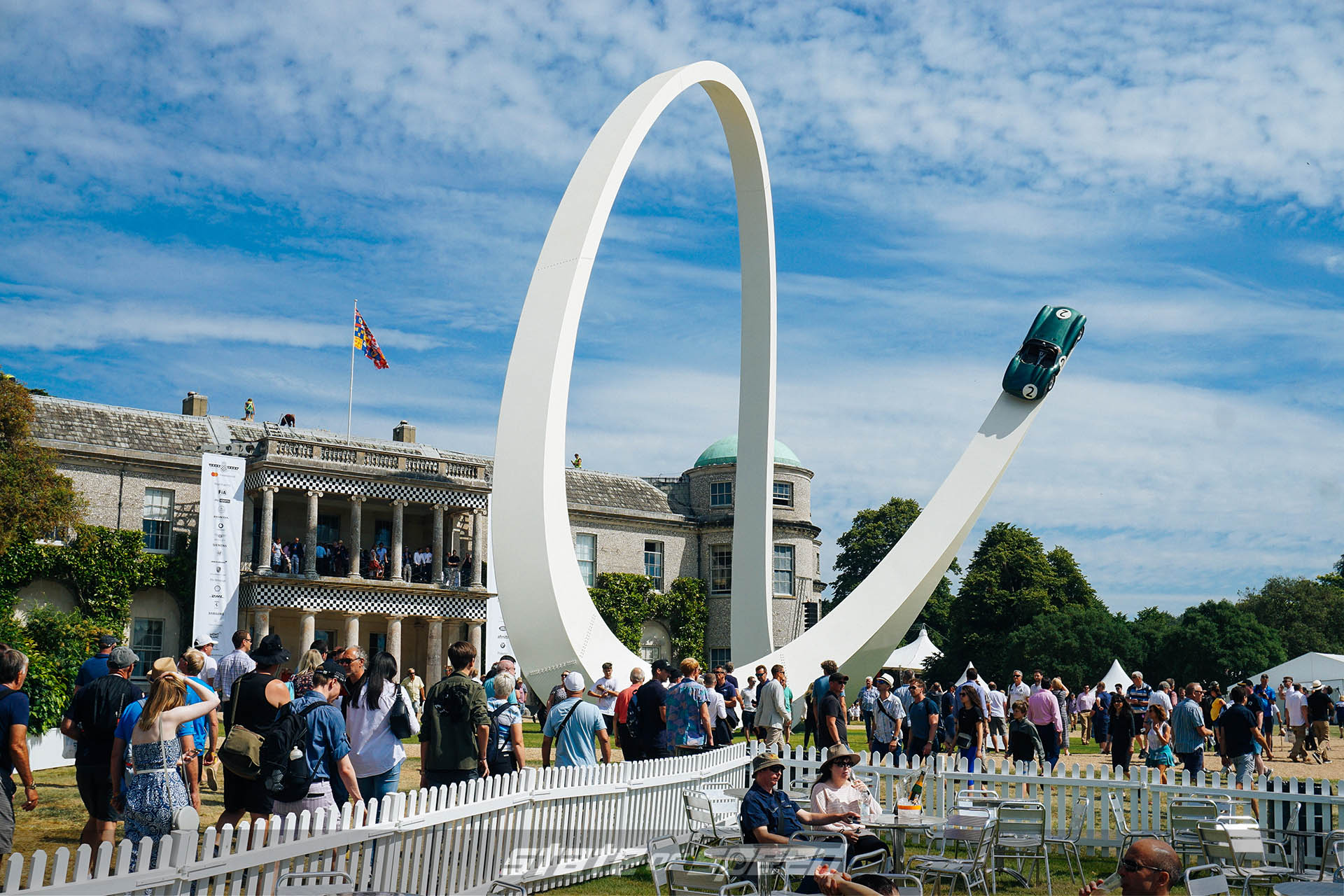 "

The Festival is a fantastic event that I always enjoy but running up the hill in the rain is a definite challenge."

Duncan Pittaway, driver The Beast of Turin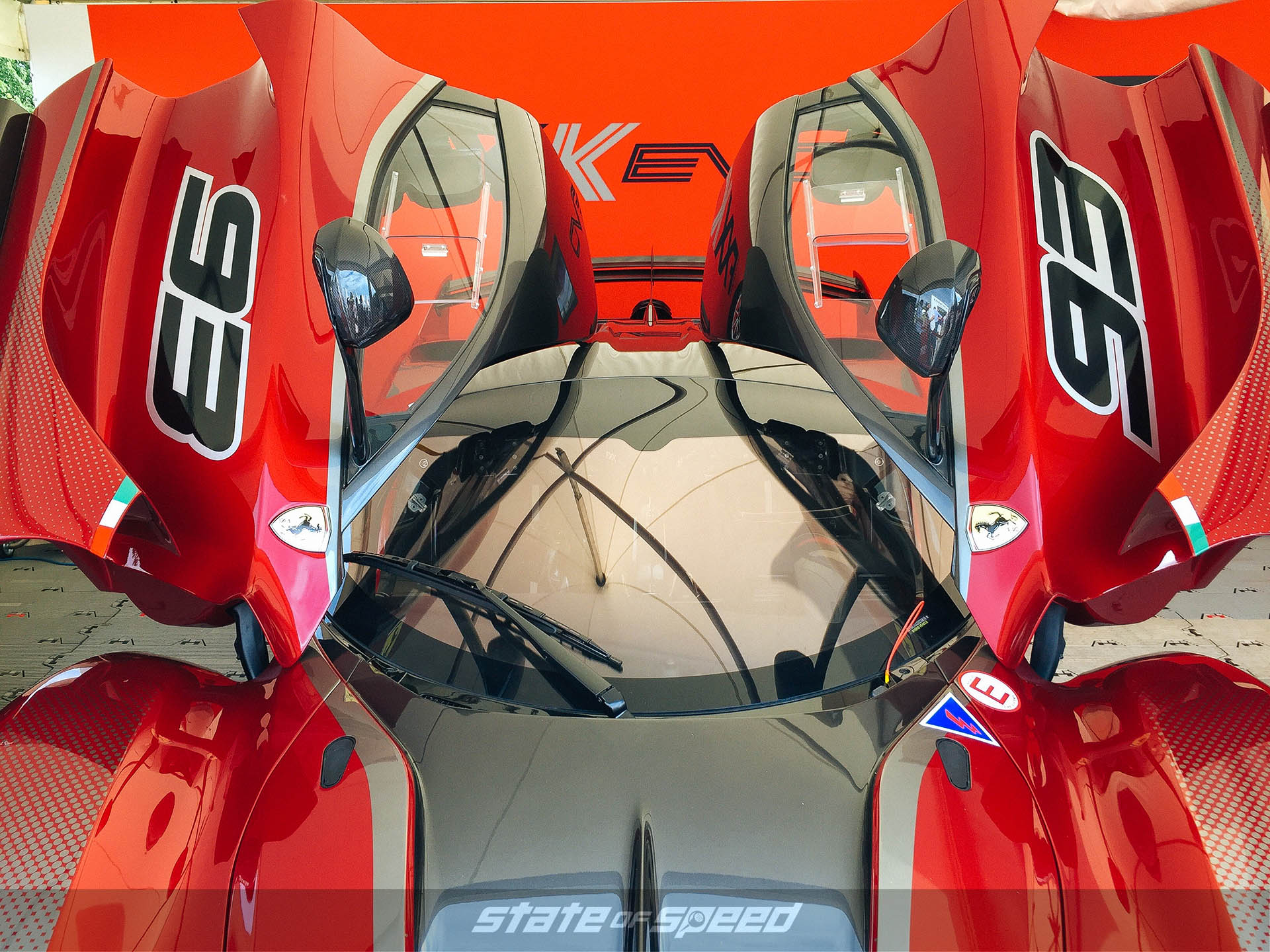 The Festival occurs every summer on the grounds of The Duke of Richmond's ancestral home, Goodwood House, Chichester, West Sussex, 100 miles south west of London, England. The event is centered around a timed hill climb up the Duke's 1.16-mile drive. The long-standing record for the run was 41.6 seconds set in 1999 by Nick Heidfeld driving a McLaren MP4/13 Formula One car. His average speed was 100.385 mph. Nick's record for an F1 car remains unbroken as they no longer allow F1 cars timed runs for safety reasons, however, this year Nick's 20-year-old record was broken by Romain Dumas driving the all-electric VW I.D. R with a time of 39.9 seconds. Dumas might have gone faster on the Sunday but rain prevented a faster run.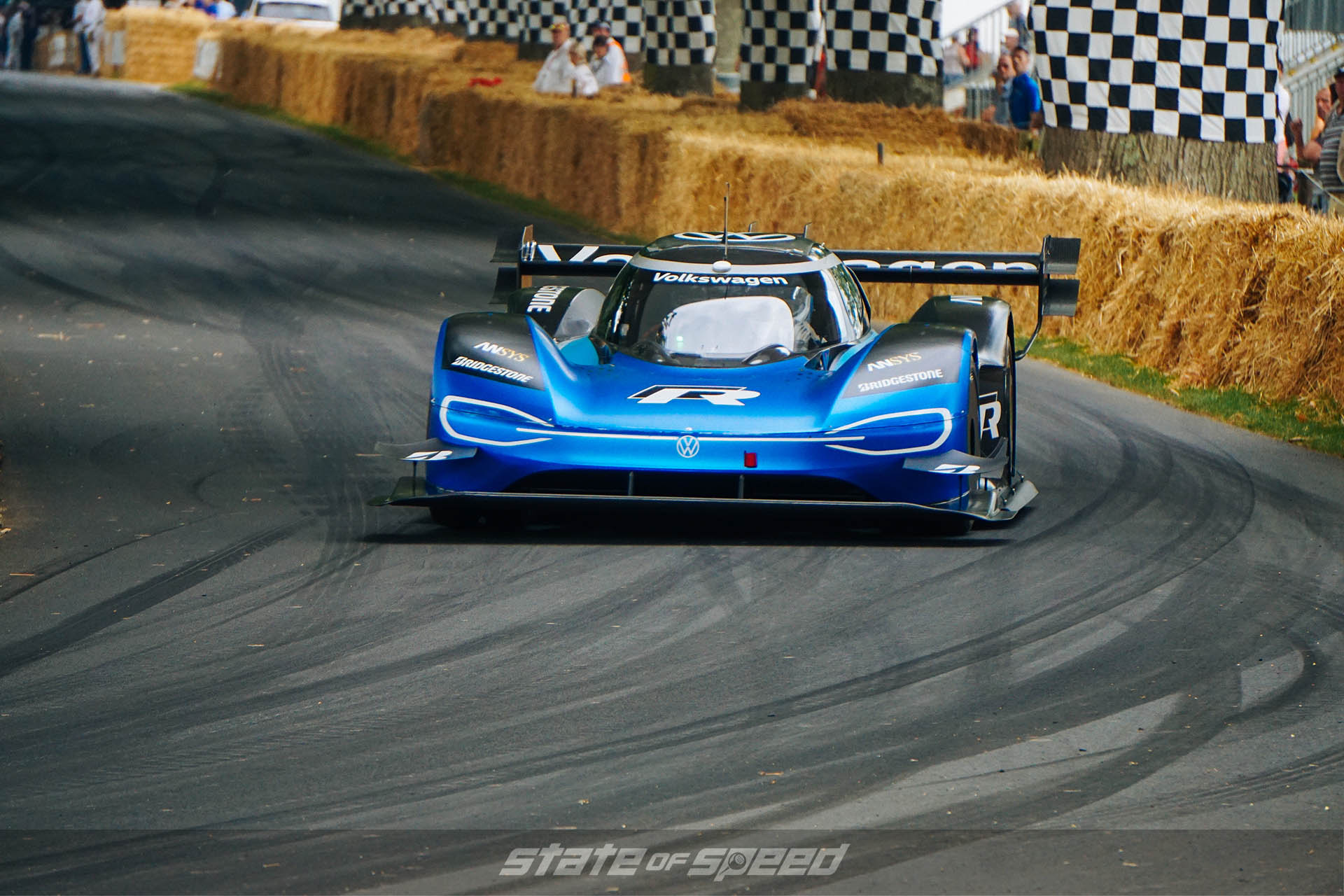 The hill climb, which is by invitation only, sees an eclectic field of racecars. We went as a guest of Brit Duncan Pittaway, who muscles the amazing, fire belching "Beast of Turin" up the hill. Built originally in 1911, the 28.5-Liter Fiat ran 132 mph in 1913. Duncan, who recently drove the Beast through the streets of London, restored the car (that's a book in itself), and drives it with gusto and even ran up the hill in the Sunday rain which sidelined most competitors saying, "The Festival is a fantastic event that I always enjoy but running up the hill in the rain is a definite challenge."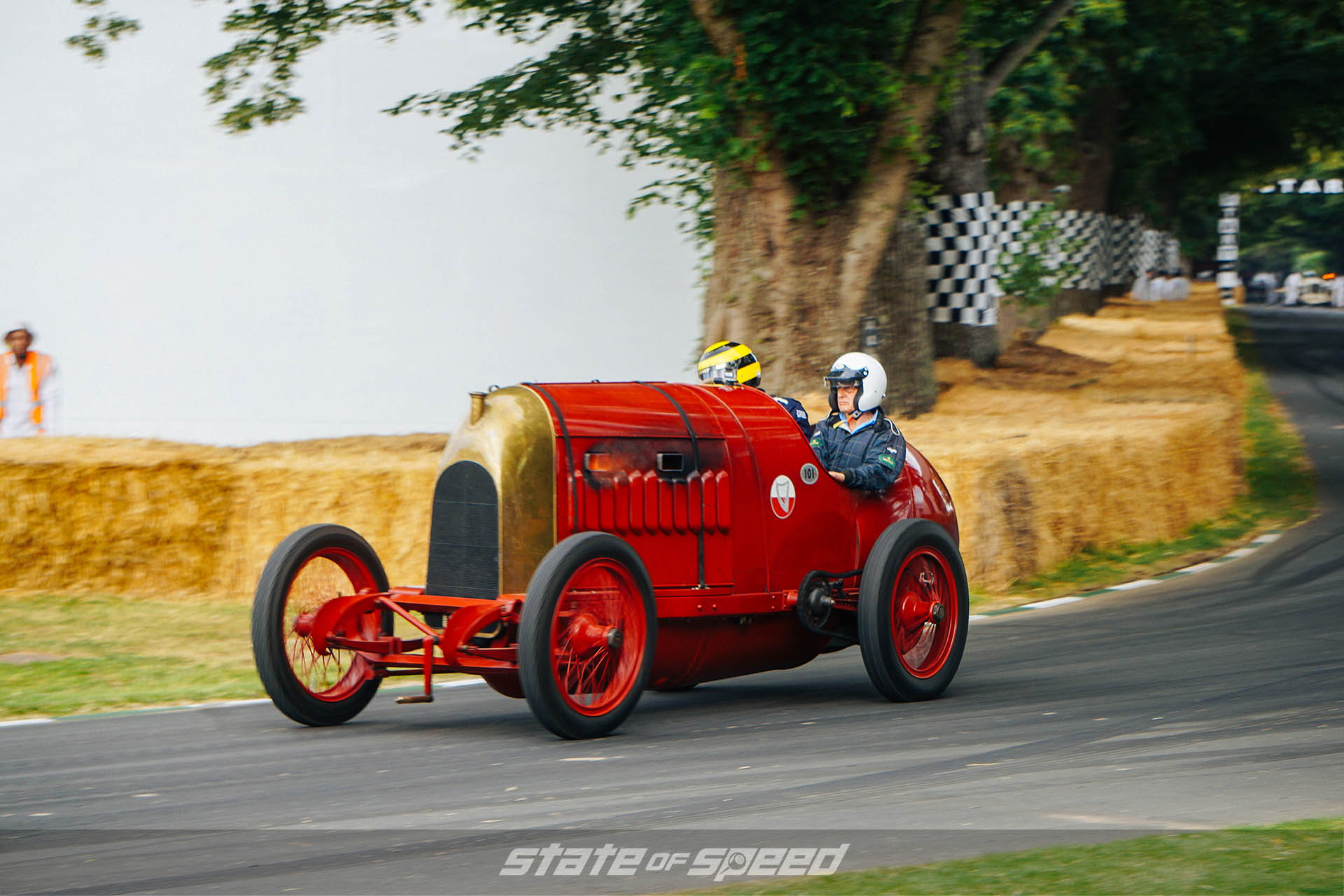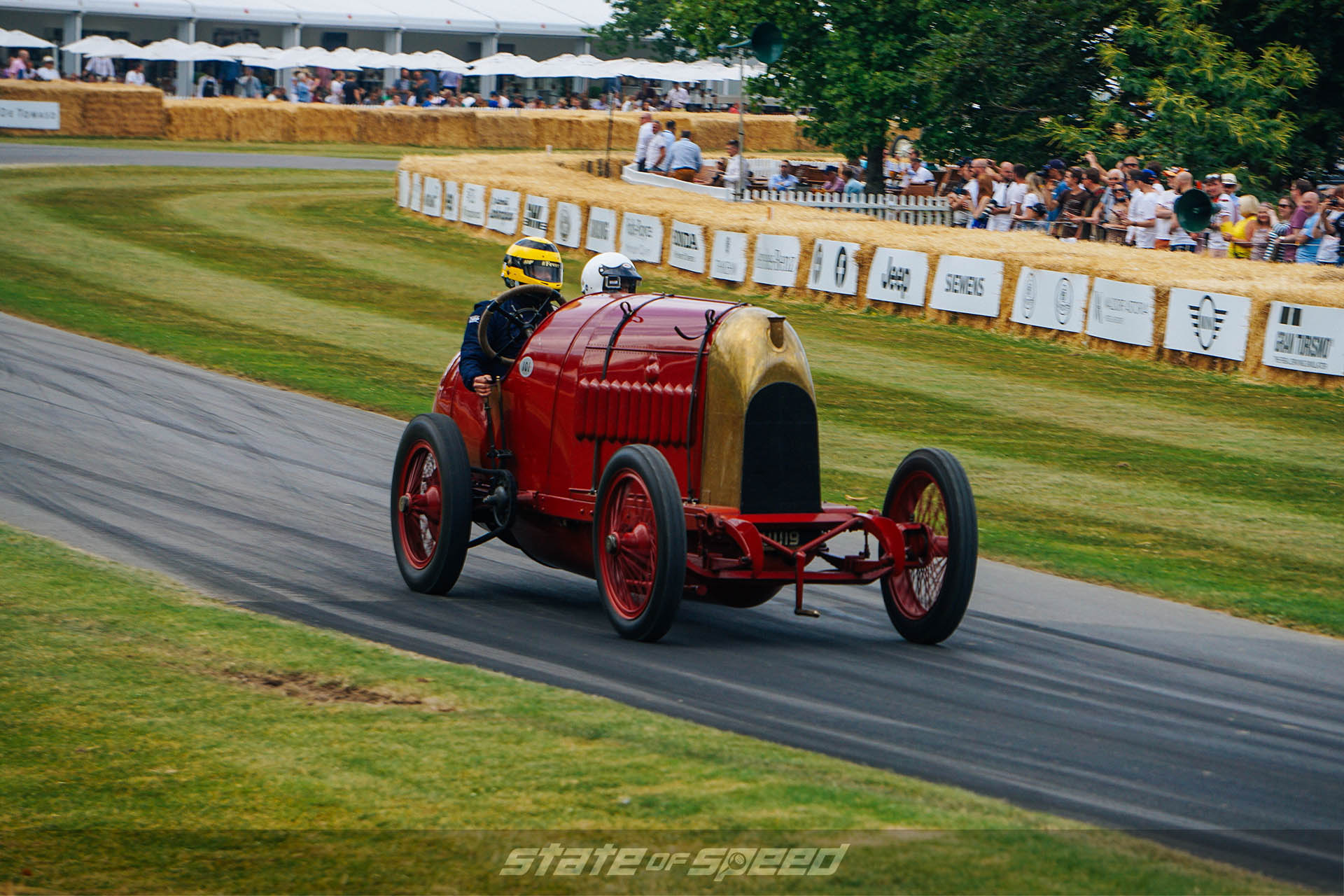 "[Driverless cars]

would be like climbing Mount Everest using virtual reality—who cares."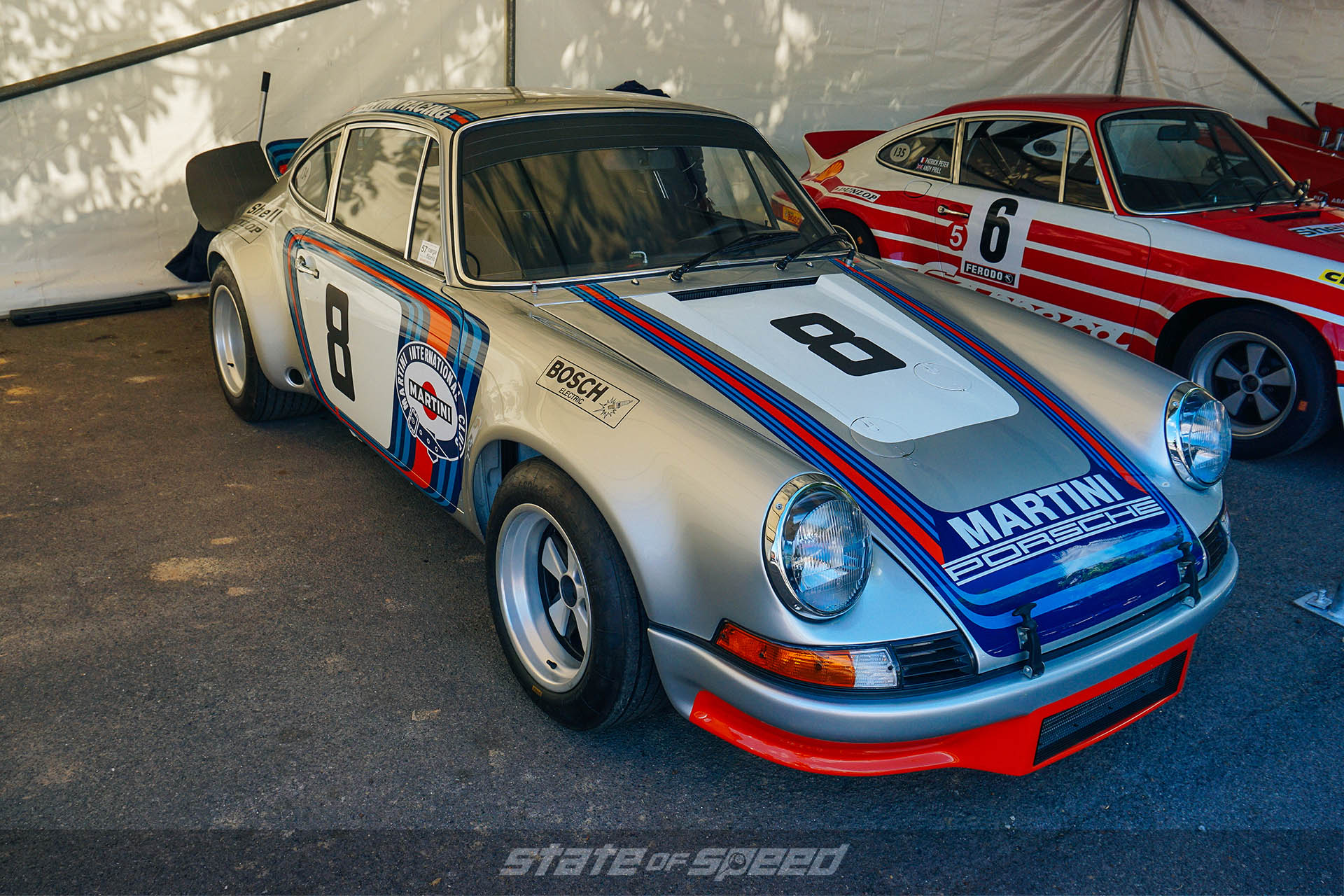 Unlike most big-time events, the FOS pits are open to everybody and you can walk around, get up-close-and-personal with the cars and talk to the mechanics, owners and drivers: I bumped into a wide range of drivers from three-time F1 Grand Prix Champion Sir Jackie Stewart to NASCAR star "King Richard" Petty. Others in attendance included Pink Floyd drummer Nick Mason and his 1962 Ferrari 250 GTO, now valued at an estimated $85 million.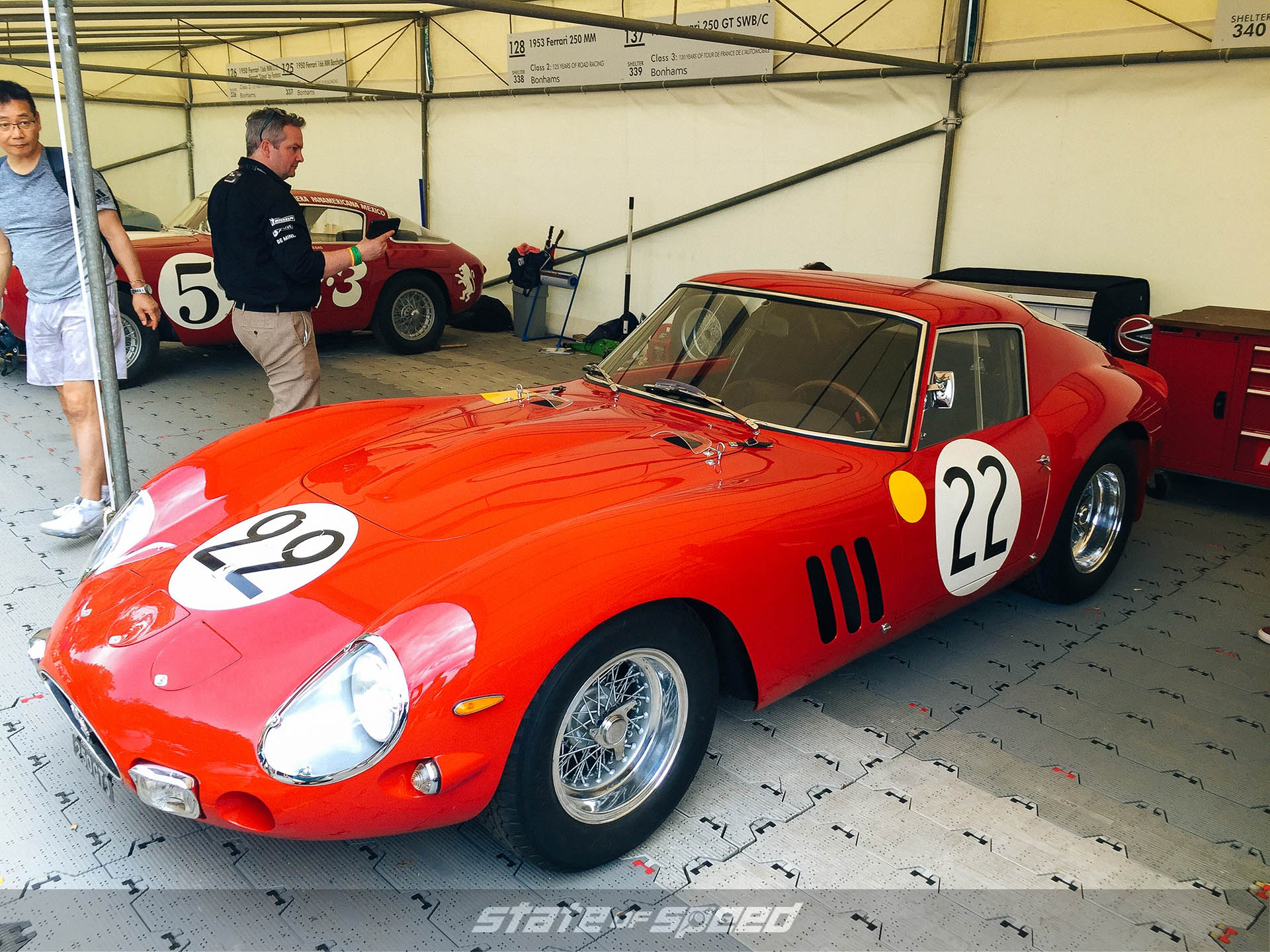 This year, the FOS celebrated more than 40 categories of Motorsports from Early Speed Record setters through Brickyard Heroes of Indy, to the Giants of Rallying both past Group B cars to the Giants of Modern Rallying. There were also special celebrations of Aston Martin, that made its Goodwood debut in 1949, Bentley, March Engineering, Mercedes' 125 years of motorsport, Porsche 917, and Michael Schumacher. Indeed, there are so many and so much to see it makes your head hurt.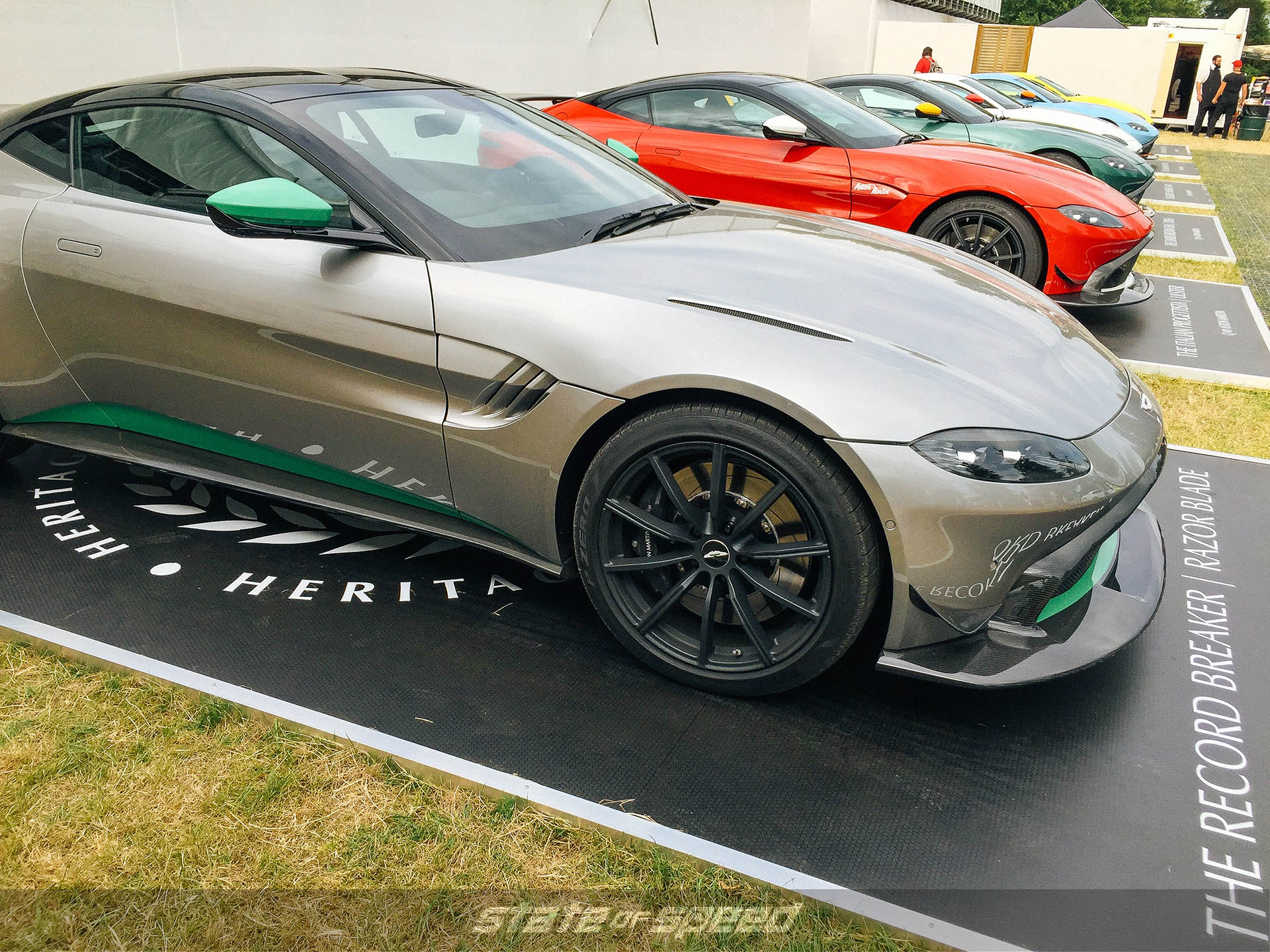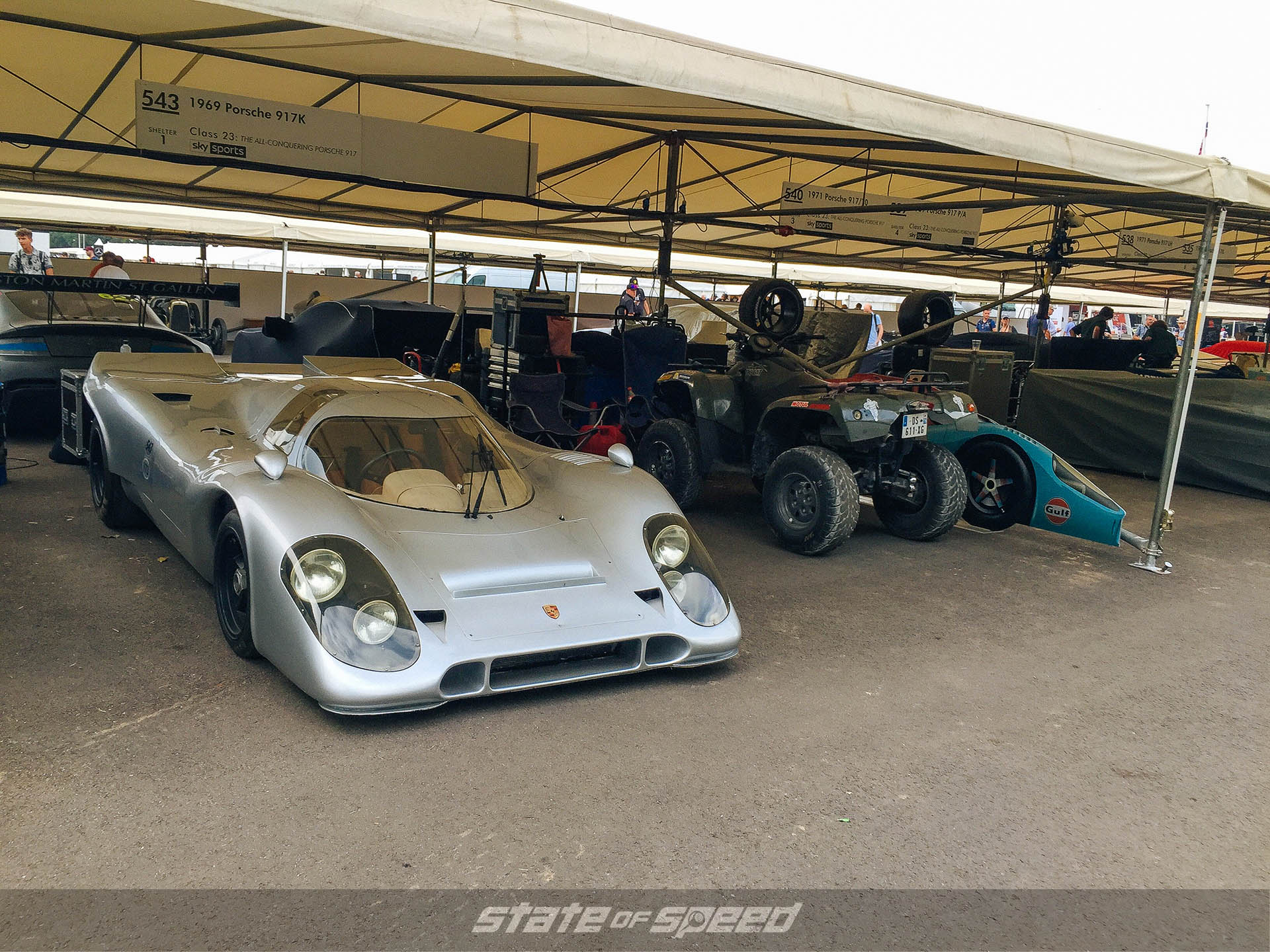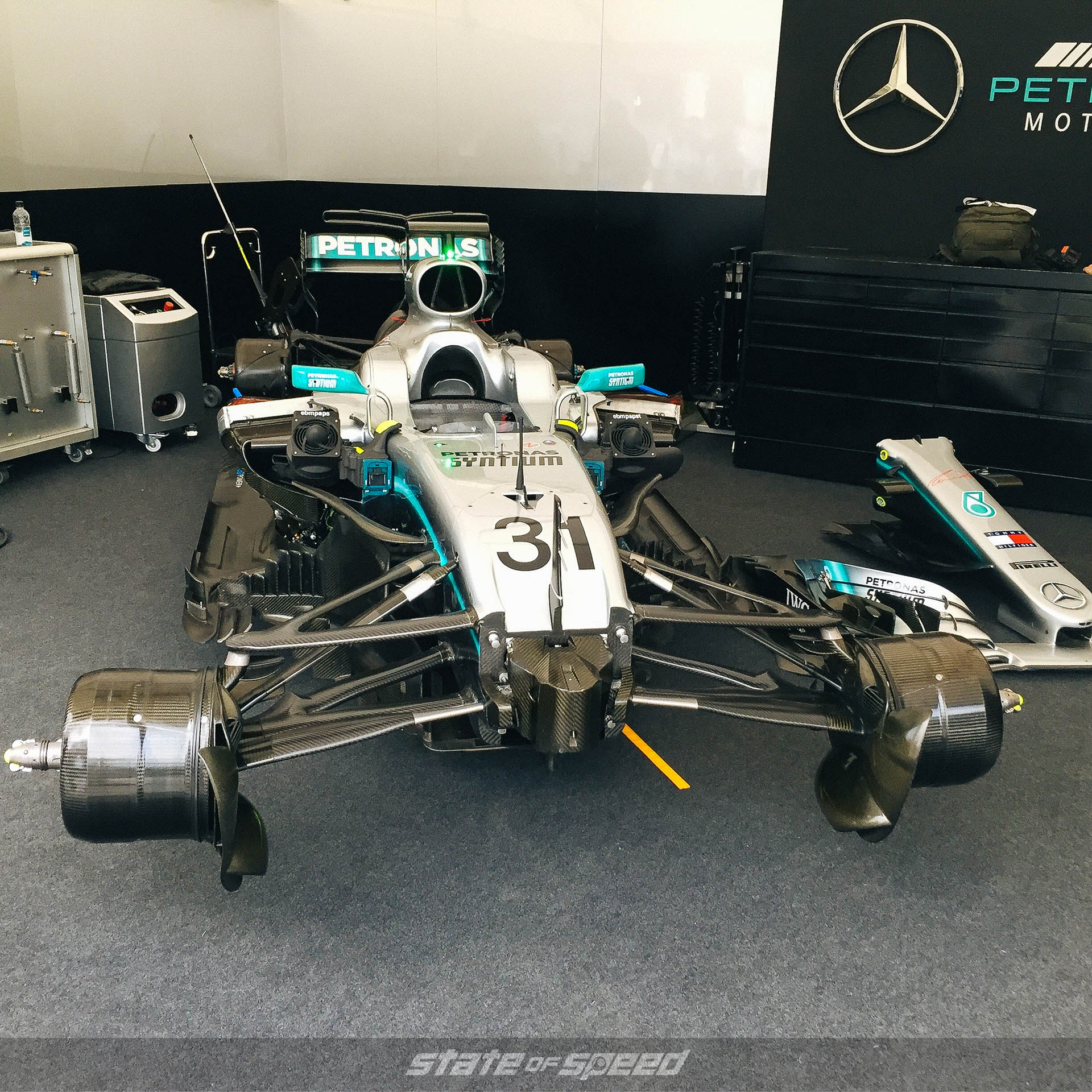 Besides all the historic gas guzzlers, there's an obvious and growing technological shift toward electric and even autonomous cars with no drivers. Call me old fashioned, but driverless cars to me means slot car racing and while skill is involved, I just wonder if removing the driver removes the point. It would be like climbing Mount Everest using virtual reality—who cares.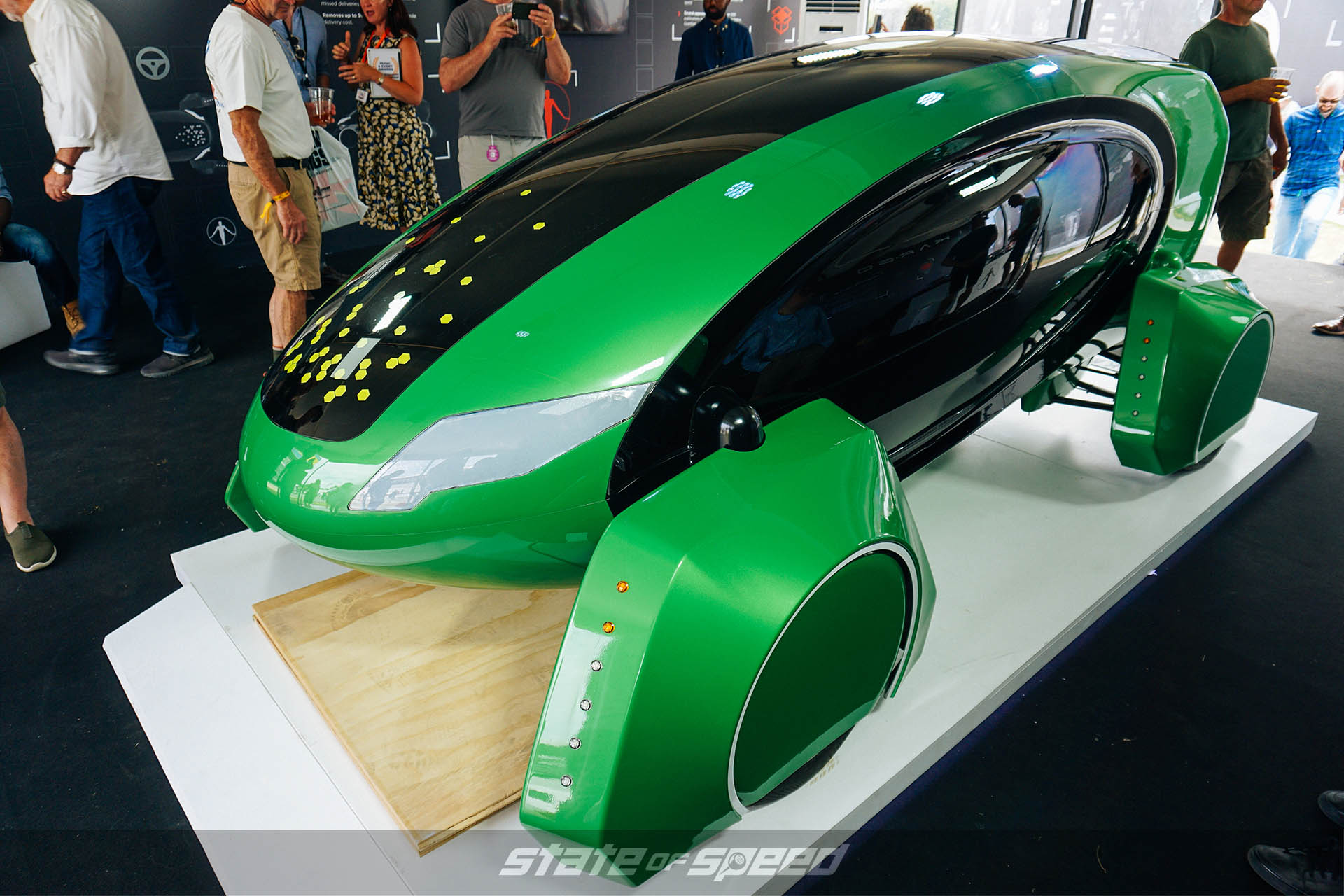 That said, as mentioned earlier, this year's fastest time was set by the Volkswagen I.D. R electric car that recently won Pikes Peak. Driver Romain Dumas scorched up the driveway in 39.9 seconds during the Saturday practice. Rumor had it that he would have killed it on Sunday had rain not prevented it. It's also a sign of the times that the fields of Goodwood were littered with supercars. Everywhere you looked there were lines of Lambos, Ferraris, Aston Martins and McLarens, et al. Time was they were a rarity on British roads but no longer.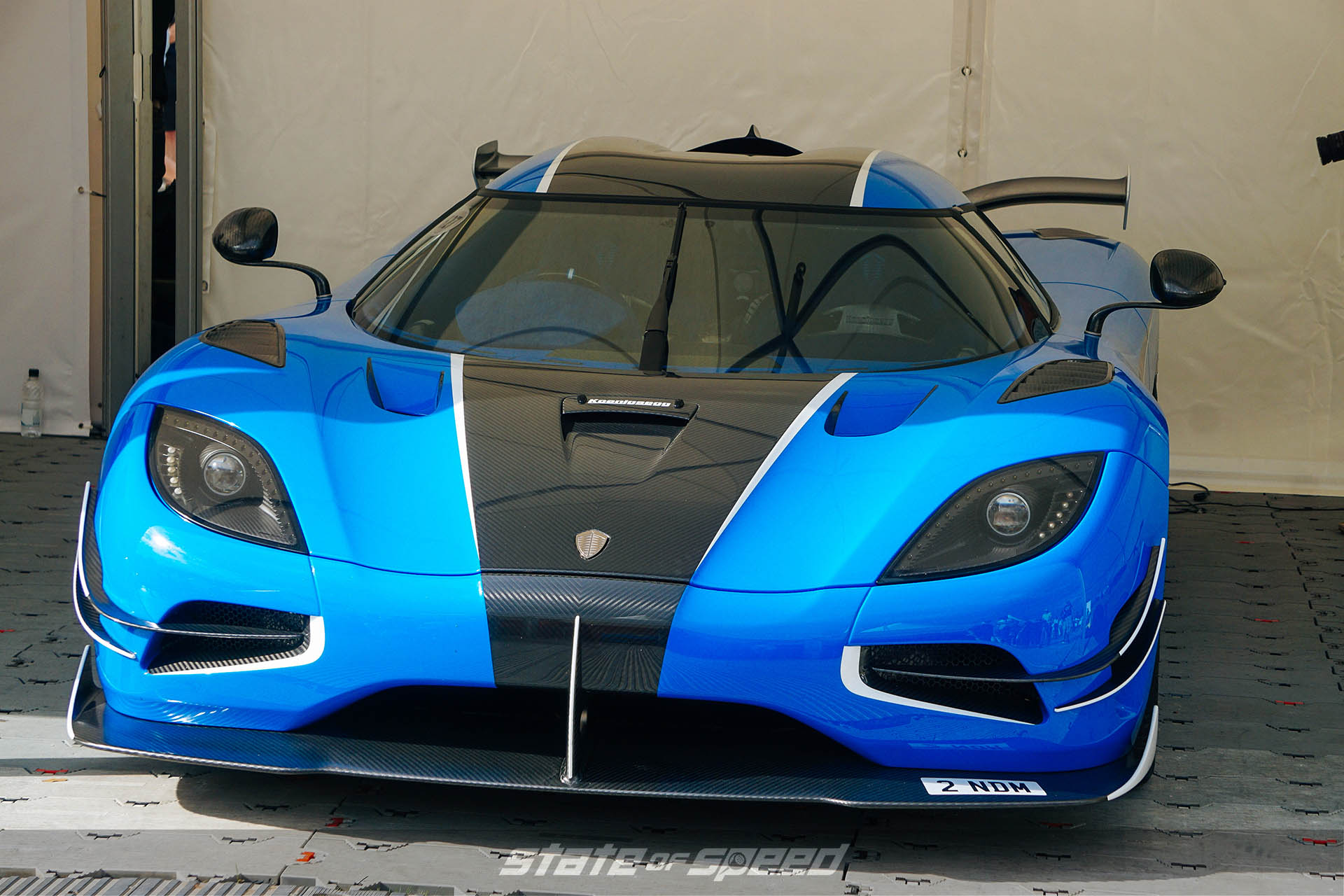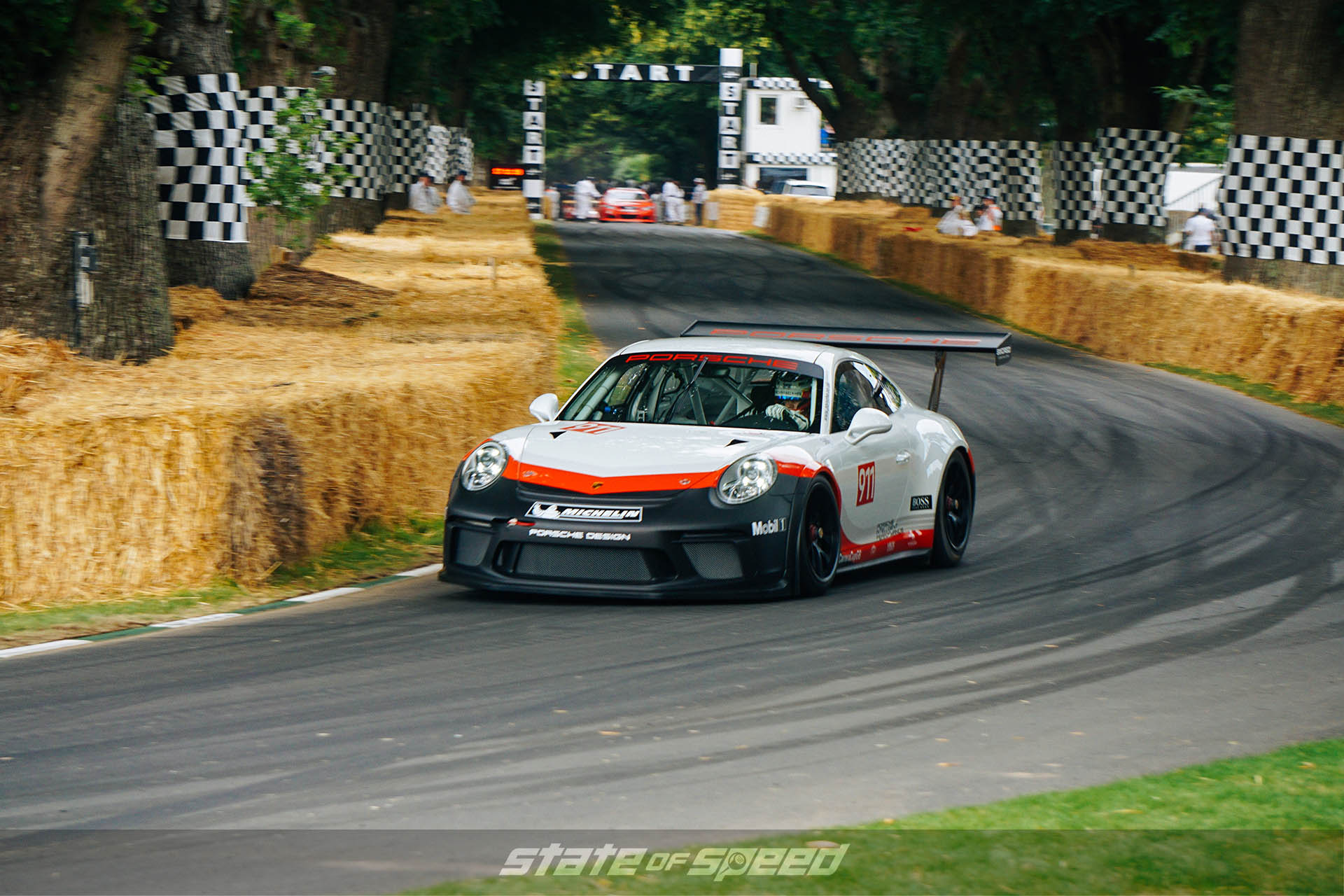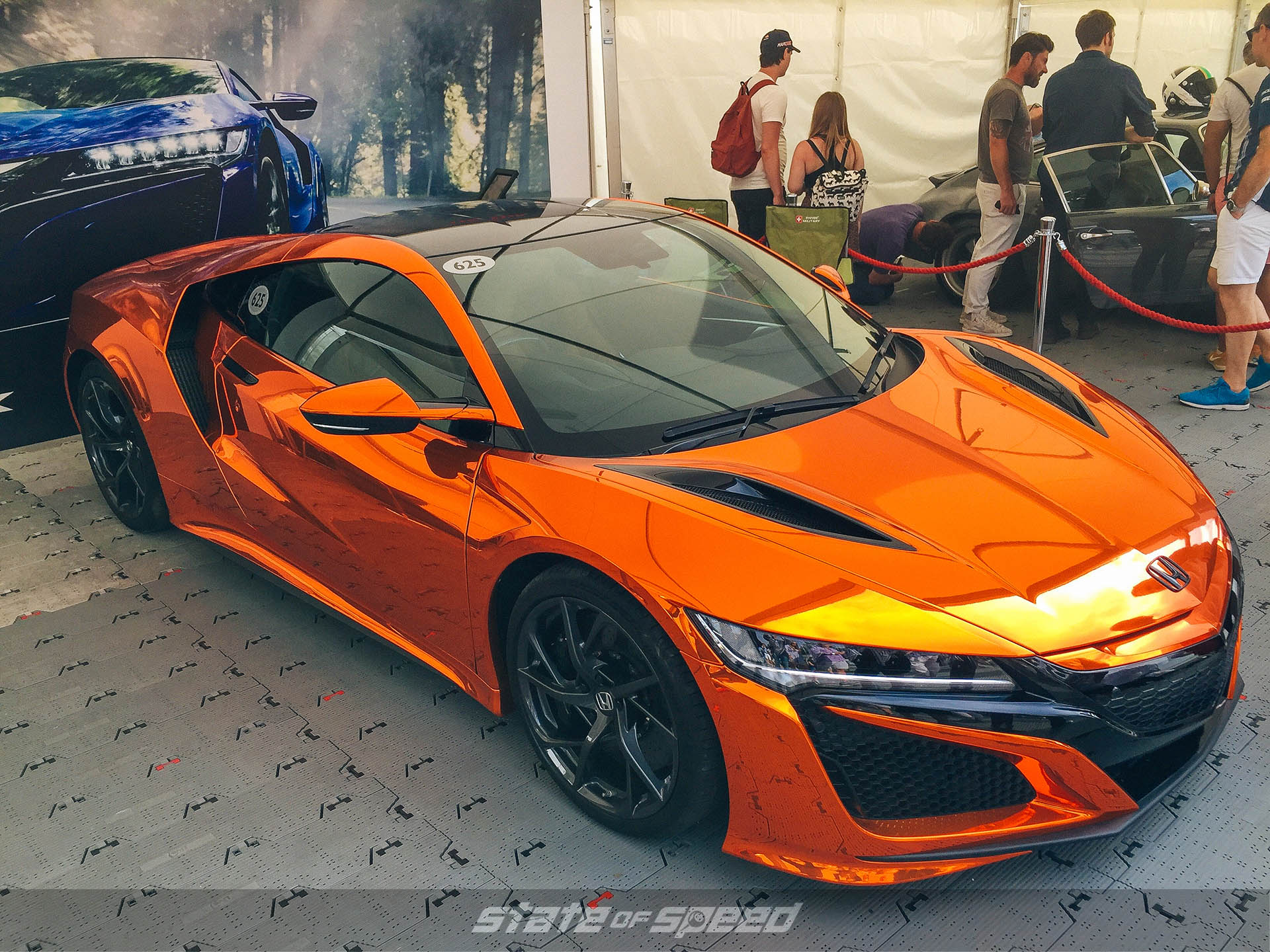 The FOS's accessibility to the cars and the drivers, particularly if you are a Formula One fan is amazing in this day and age of restricted access. You can get within a few inches of the cars, check them out, hear them run and meet and greet the mechanics and the drivers. I don't know of anywhere else you can do that in such a casual atmosphere.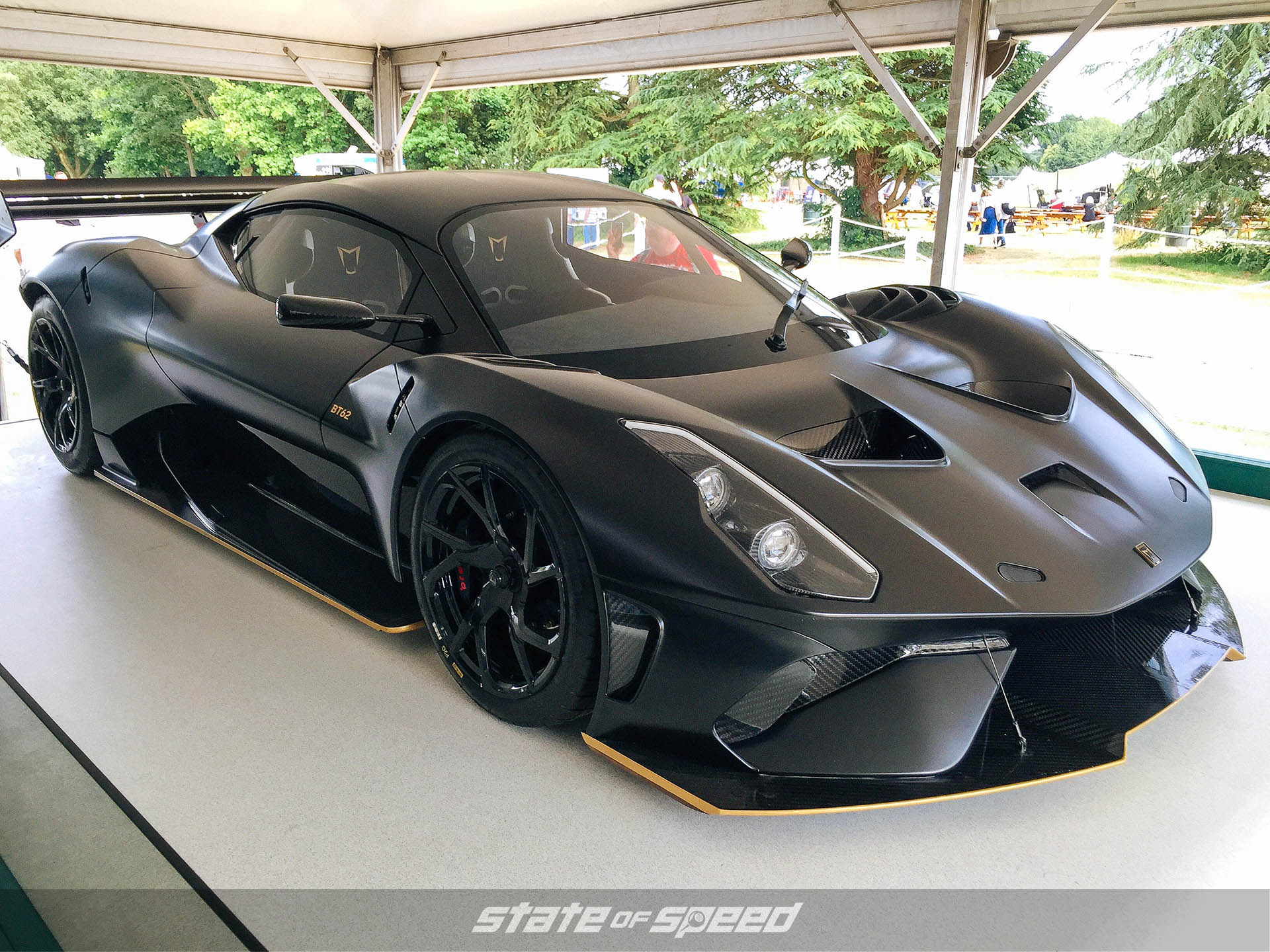 Besides the summer FOS, Goodwood hosts the fall Revival, this year scheduled for the weekend of September 13-15. The Revival is held on the old Goodwood Grand Prix circuit that is also on the Duke's estate that was an airfield during World War II. The Revival features historic circuit racing with everybody in period dress. Like the Festival, it's a fantastic event to add to your bucket list. For more info visit Goodwood.com