Big Red:
Maybe the World's Baddest '69 Camaro
Over the years there have been some bad ass Camaros but few have enjoyed the longevity, diversity and reputation of Big Red. From the rough roads of the La Carrera Classica to the Silver State Classic to the Bonneville Salt Flats to Pikes Peak Big Red has been there, done that and yet the story continues.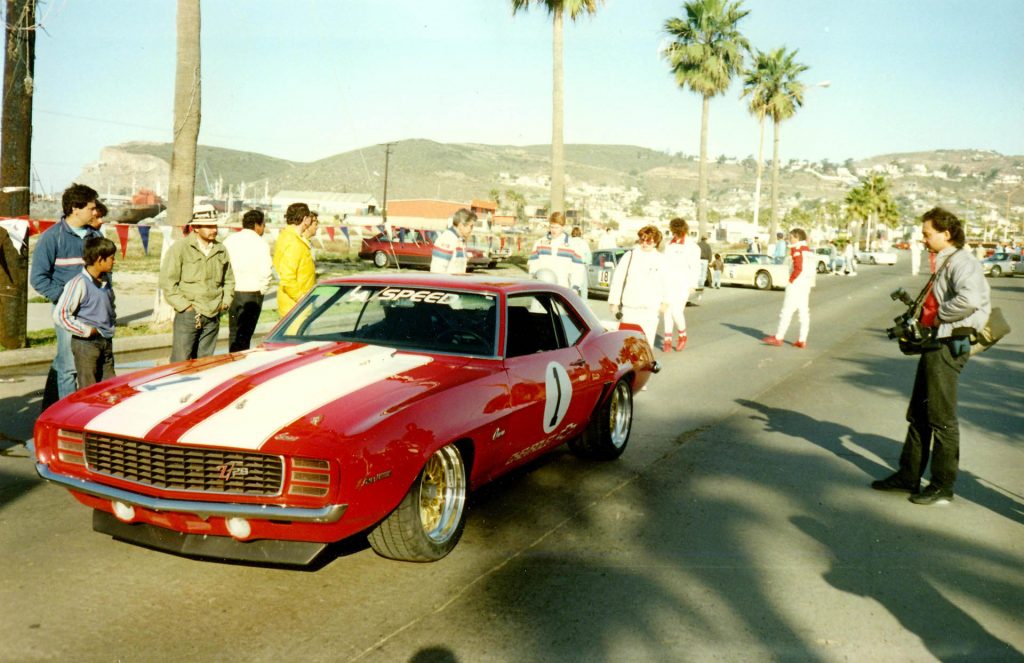 The saga of Big Red begins more than 30 years ago in 1987 when Dan Gottlieb and his son RJ embarked upon the creation of the baddest Camaro in captivity—a car that would take on the best in the toughest Mexican road race known as La Carrera Classica. Father and son put together what they anticipated would be a winning combination that utilized a stock '69 Camaro body and frame, a roll cage and a 540-inch, all-aluminum, dry-sump Donovan built by the legendary John Lingenfelter. In flat-out trim Red was capable of 200 mph and quickly proved to be a contender.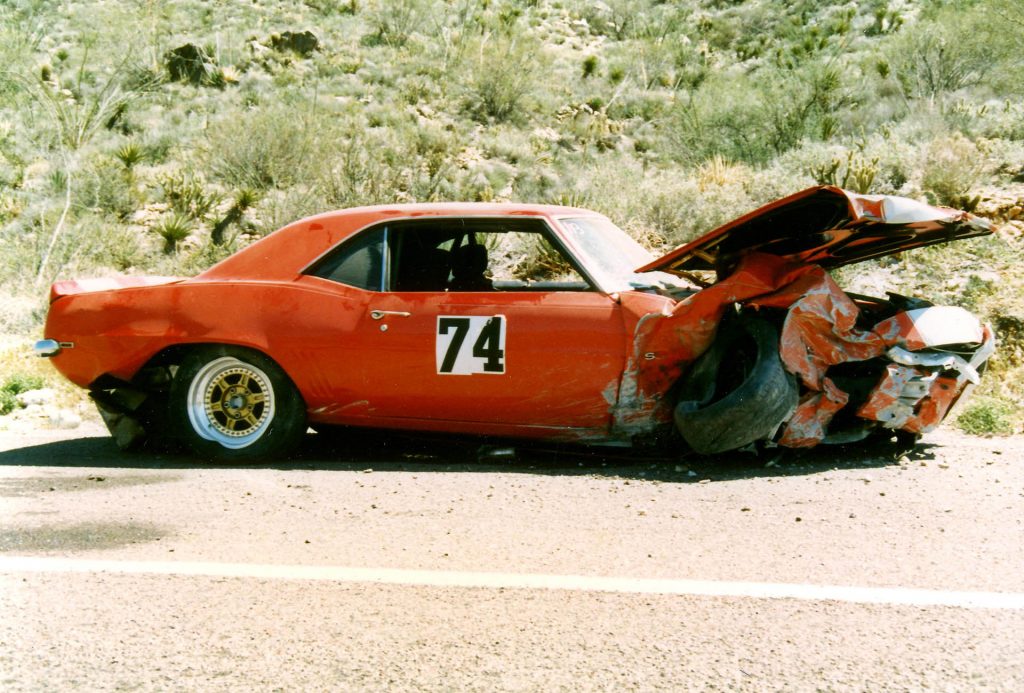 Unfortunately, during its 1987 La Carrera II debut and while 18-year old RJ was leading the race and Chris Kaufmann was riding shotgun the Camaro had, well, a big accident at over 140 mph. They'd pushed too hard and the stock uni-body and sub frame was just not up to it. The car veered off the highway and was destroyed; only the Lingefelter engine and the rear end were salvageable. Luckily RJ and Chris walked away.
"That's the magic of Big Red, making it look as much like a factory Camaro as possible but, and it's a big but, it has to run consistently over 200 mph"

RJ Gottlieb
Undaunted, and even before RJ was home, father Dan had located another '69 from which to rebuild the racecar albeit this time with a full tube, stock car-style chassis assembled by Bill Osborne. Lessons had been learned; they wouldn't make the same mistakes twice. Nevertheless, the car looked as stock as possible from its steel body with glass windshield to its roll-up windows. In fact, Dan had the crew take the extremely rare, at the time, and expensive all aluminum block and heads and paint them factory GM orange to look like a stock, iron block.  He rather enjoyed popping the hood, pointing and saying, "Look it's just a warmed over 427."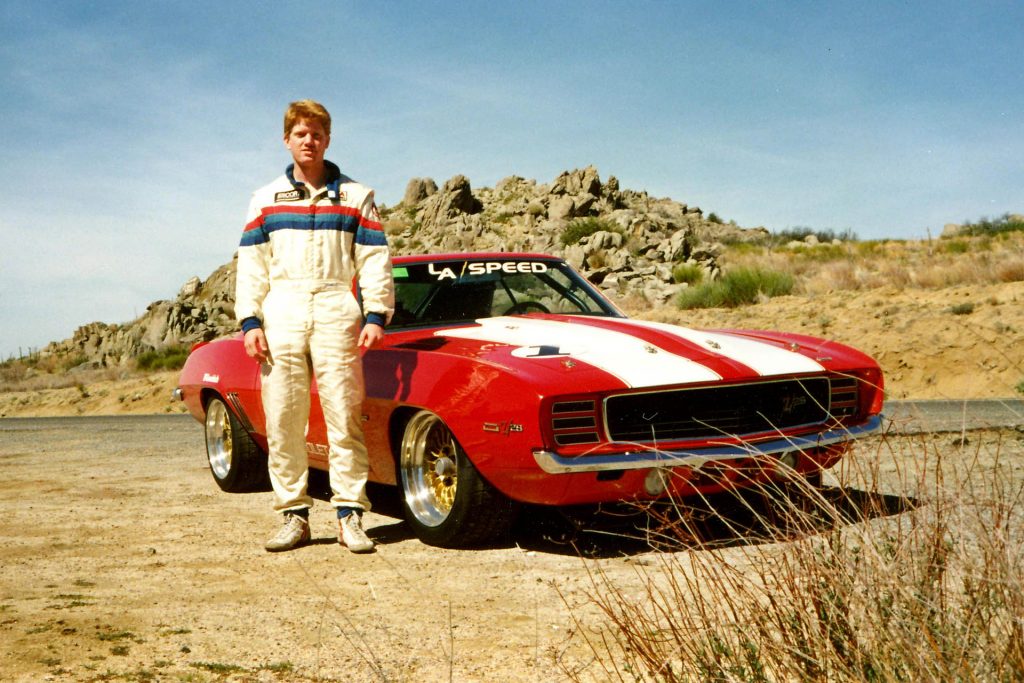 "That's the magic of Big Red," commented RJ, "making it look as much like a factory Camaro as possible but, and it's a big but, it has to run consistently over 200 mph."
For the rebuild Larry Mollicone overhauled the original Lingenfelter engine and dyno pulls resulted in 850 hp and 750 lbs-ft of torque. Backing up the naturally aspirated engine was a Jerrico four-speed and a 9-inch Detroit Locker rear end with Koni coil-overs and twin-caliper vented discs.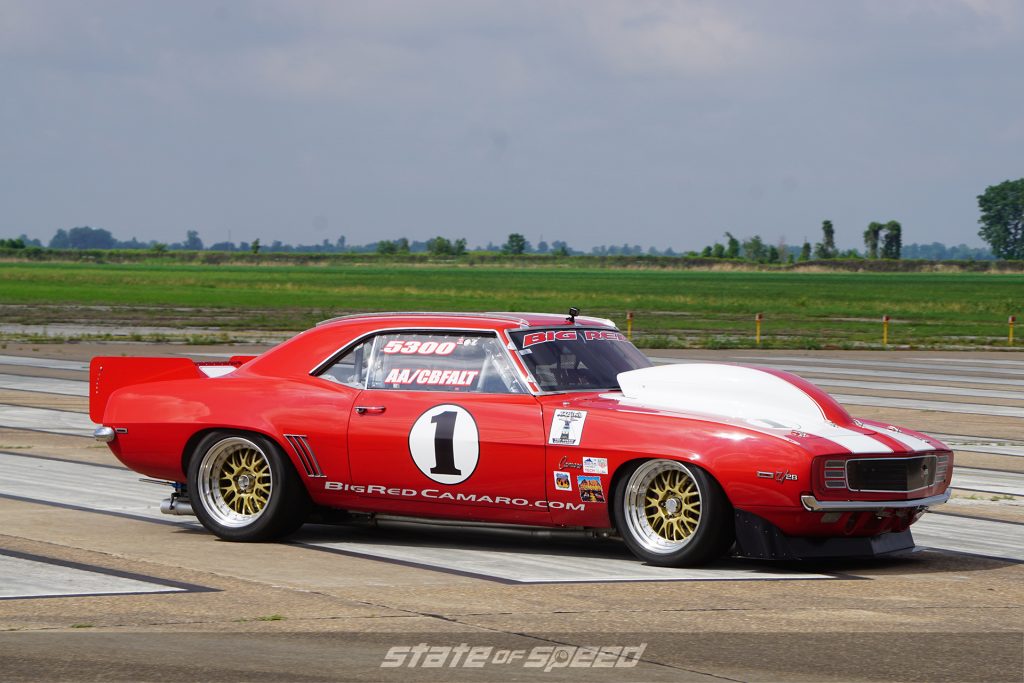 In 1988, after almost a year in the making, RJ and his new copilot Bill Osborne won La Carrera III. The following year they were leading by miles when they smoked the clutch and ended their race prematurely. Unfortunately, they were never invited back. That same year they also went on to win the Silver State Classic. They covered the 94-mile, two-lane black top in just 27 minutes, 54 seconds with an average, yes average speed of 197.99 mph. To maintain that average they hit a top speed of 222 mph. I've driven that road to Bonneville many times and it doesn't look possible. RJ was just 19 years old. They won again the following year but intake valve issues reduced their speed.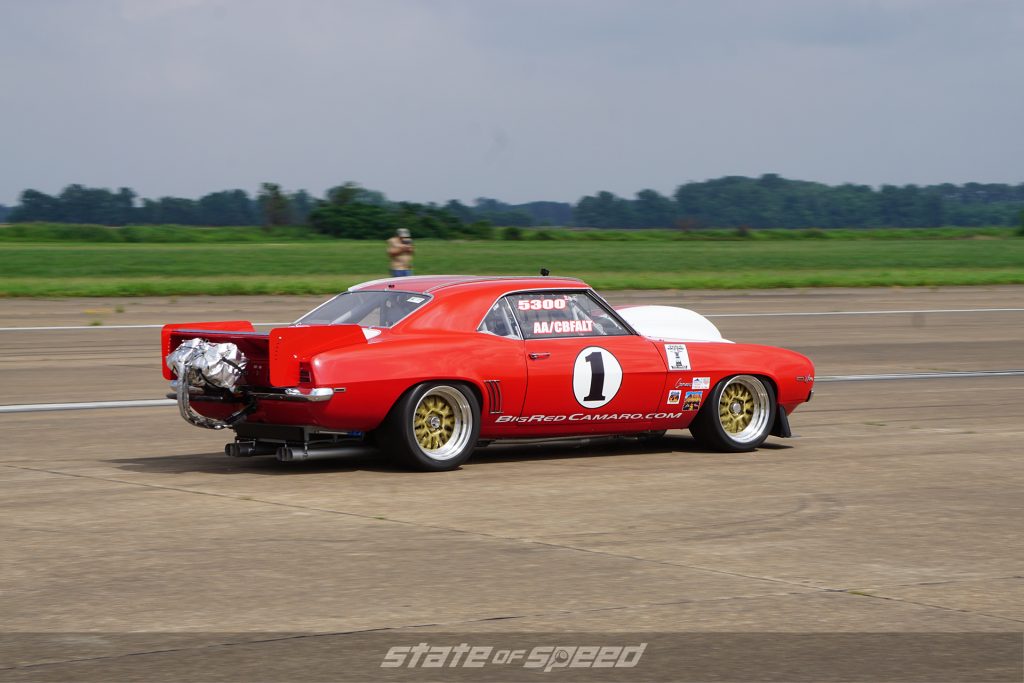 Big Red was an attention getter and as a consequence Road & Track magazine invited RJ to compete in a top speed challenge at the Nissan/Calsonic test track at Casa Grande, AZ. Big Red trounced the competition with a top speed of 203 mph. The organizers didn't believe the speed and made RJ run again but he backed it up. Unhappy that a mere muscle car won their supercar top speed shoot out Road & Track cropped Big Red out of the cover photo.
For RJ, it was time to go back east and go to school, consequently, Big Red was loaned to Don Laughlin's Auto Museum, Laughlin, NV, where it was displayed for almost 10 years. In 2003, RJ returned to California and collected the car with the intention of taking it to a few shows, however, once a racer always a racer and RJ and Dan soon set about yet another 'Red-surrection'.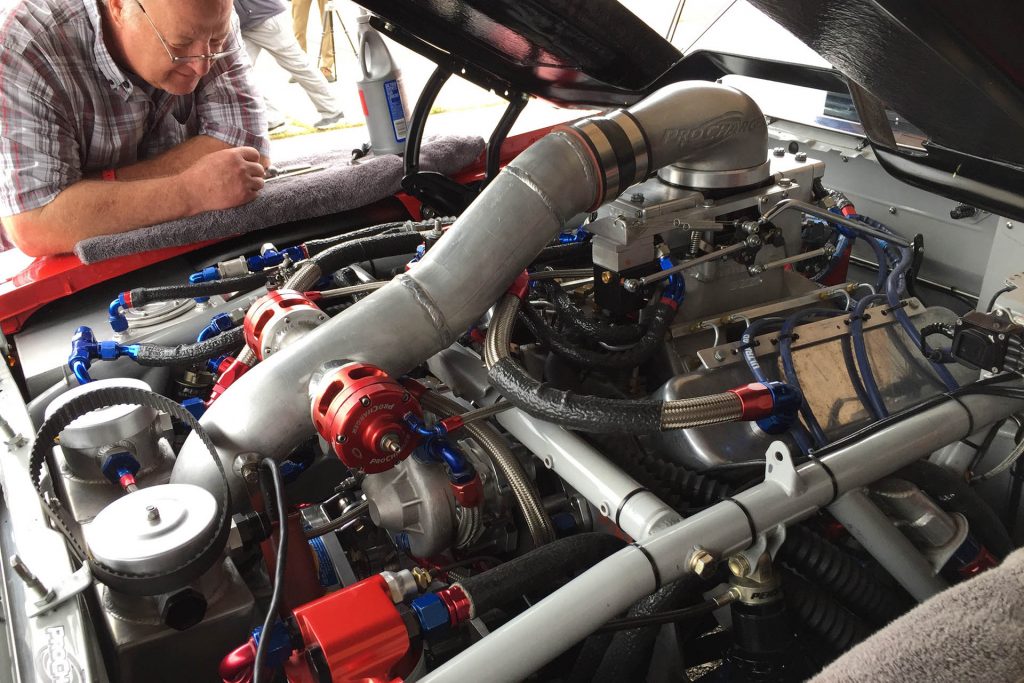 Driving the modifications was a new Brodix-based 598 ci engine fitted with a modified Braswell "Severe Duty" carburetor flowing 1350cfm. Again, built by Larry Mollicone—it produced an insane 1,100 hp. To compensate for the huge increase in horsepower the team added safety improvements and bigger brakes. And, they turned to the Baer Brakes' Z2Z Challenge for a new venue to express Big Red's prowess. Once again, they took top honors in the acceleration/deceleration contest.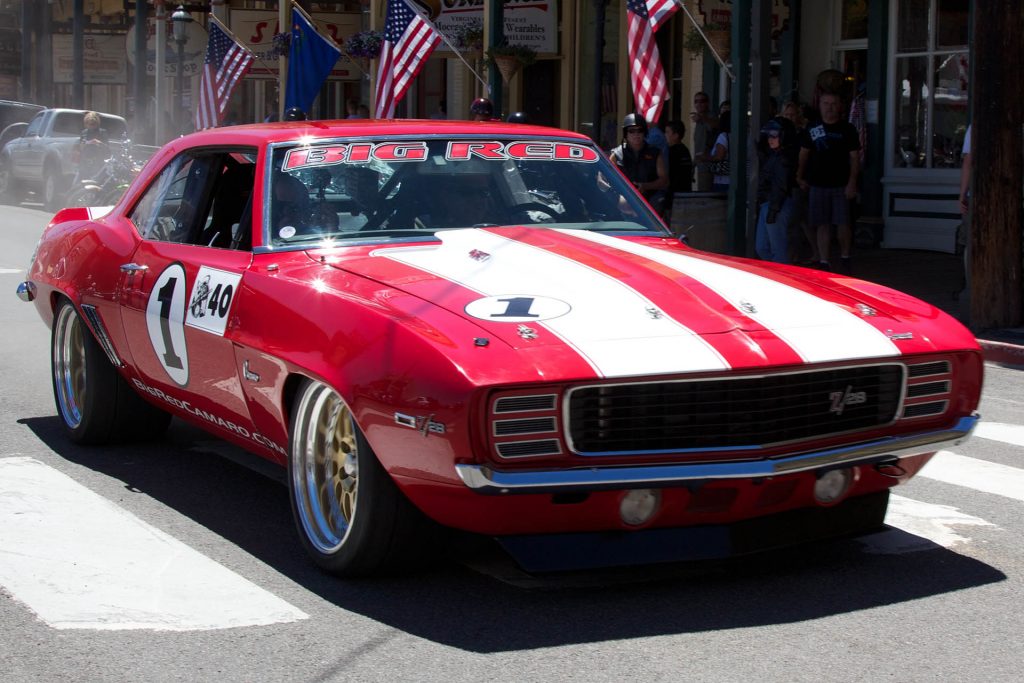 In 2006, it was back to the back roads of Nevada for the Silver State. Unfortunately, fuel problems caused them to splutter through the first 20 miles, nevertheless, after shutting down and rebooting the system RJ took off like a banshee to take first place in the Unlimited Class.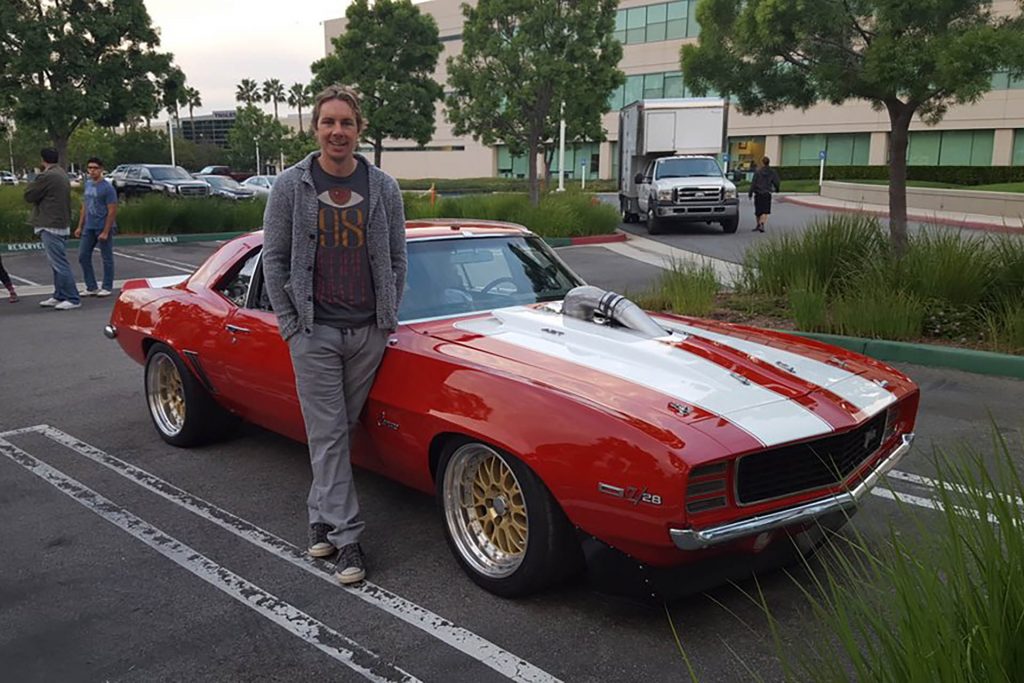 Over the ensuing five years, RJ competed in numerous events including The Optima Ultimate Street Car Invitational, The Texas Mile, Vintage Auto Racing's "Big Bore Bash" at Willow Springs, the Mojave Mile, the Mojave Magnum and the Virginia City Hill Climb. RJ took top honors at nearly every event while Red was featured in the 2009 movie the 'Fast and the Furious 4'.  It was also in the 2017 feature film version of the hit 70's TV show "Chips" directed by Dax Shepard who is a big fan.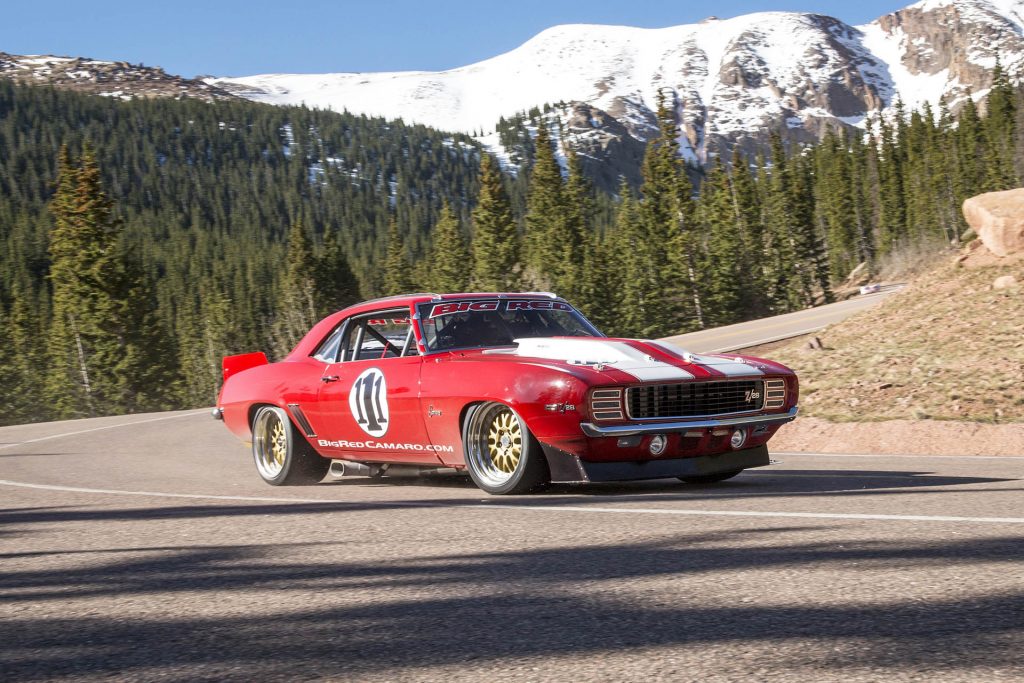 If you really want to see Big Red in action, and who doesn't, the whole process has been filmed by Josh Oliver in an eight episode docuseries, "The Original Outlaw Racer" and is viewable here.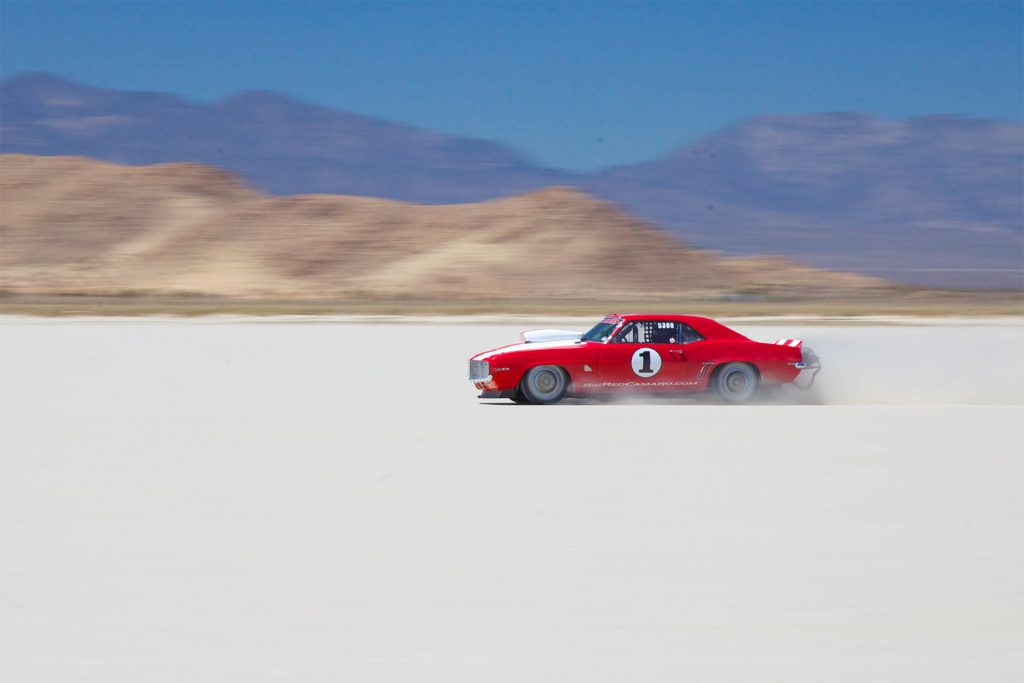 In 2013, with a blown 1,800 hp motor the team tried their hand at the Bonneville Salt Flats where they ran a strong 227 mph. Despite all the different venues at which RJ had wheeled Big Red he had still not attempted the infamous Colorado spike known as Pikes Peak. Unfortunately, during a test session at California's SCCA Buttonwillow track, in preparation for Pikes Peak, Big Red caught fire due to a fuel fitting vibrating loose. The fire was devastating and any plans for future events had to be put on hold while the car was rebuilt, yet again. Undeterred, as always, Big Red was rebuilt to run at the Mojave Mile in April 2017 where it broke its own record of 251 with a blistering run at 253.7 mph.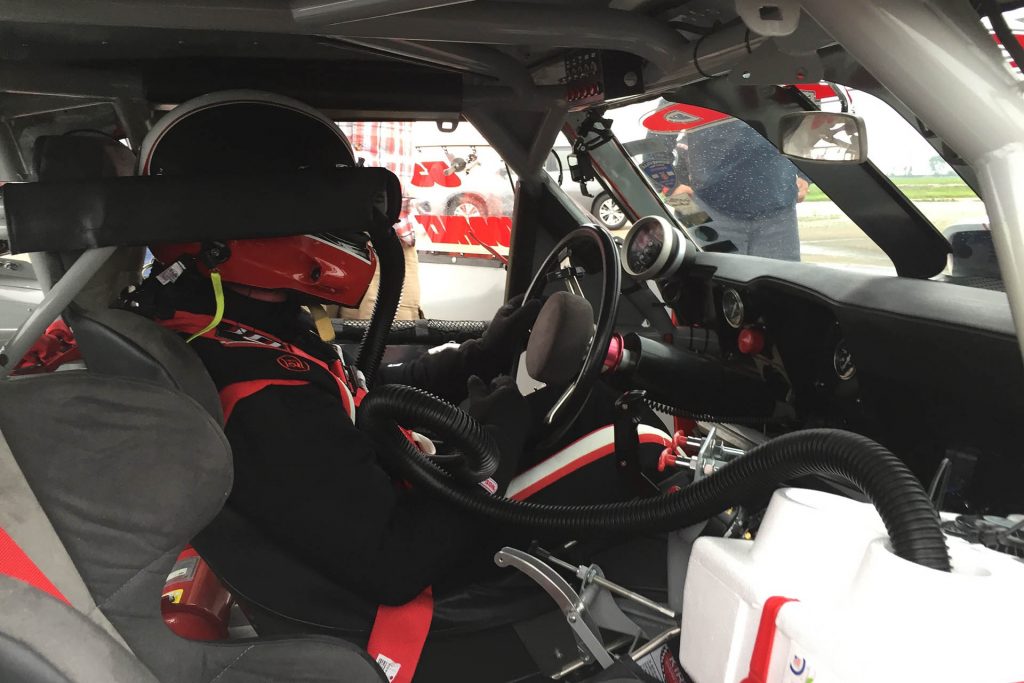 This ProCharged version of Big Red was both an evolution and a tangential move away from the road race and hill climb combination toward a quest to discover the ultimate top speed of a '69 Camaro. This development began with mile racing in 2009 in Texas with the 598 road race set up that continued to evolve over the years through a dual quad ram to nitrous for the Mojave Mile to a ProCharged version for Bonneville running on methanol with water injection.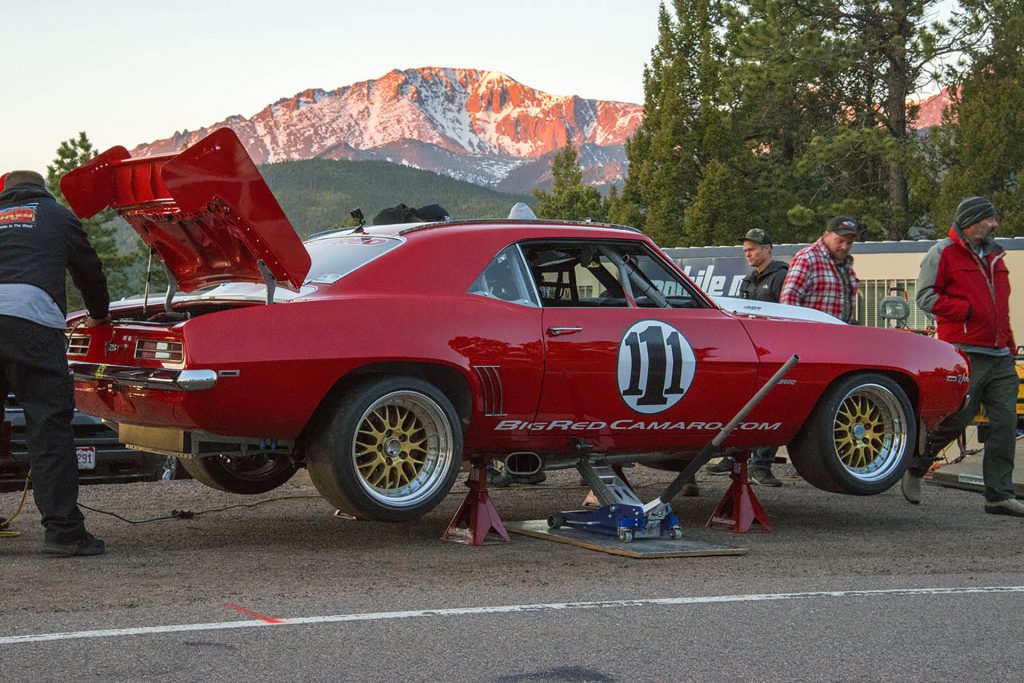 The secret to this build is the 'switchability' and versatility: one minute its in road race trim, the next hill climb mode and the next its set up for balls out land speed racing. Indeed, as the car has evolved and gone faster and faster the team has learned the secret of prepping the car for each specific racing venue. For example, the set up employed for the Mojave Mile would not be the same set up used for hill climbs. Purpose-specific tuning resulted in a very competitive 11:08.357-second run to the clouds placing them fourth in the Pike's Peak Open Class. 
StateofSpeed.com caught up with RJ and the Big Red team at the recent East Coast Timing Association Arkansas Mile event at Blytheville, AK, where RJ had run 244.4 in June 2018. The weather was not cooperative and Big suffered mechanical problems, nevertheless, RJ managed a run at 246.238 mph besting his own record.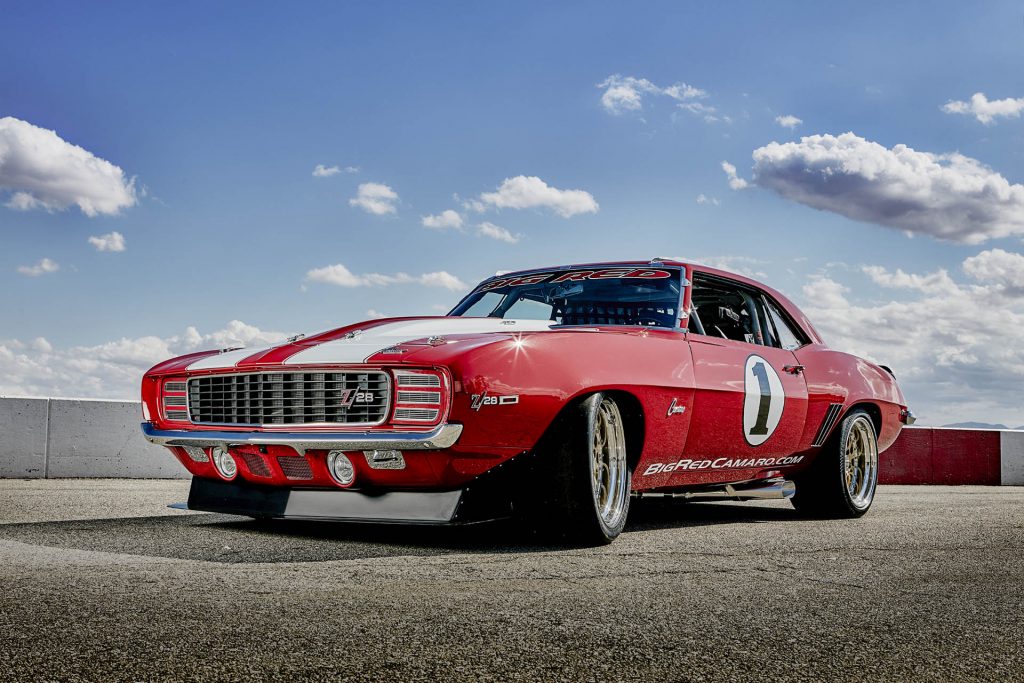 From Arkansas the team moved north to Limestone, Maine, for a run at the 1.5-miles course operated by the Loring Timing Association loringtiming.com. There, RJ ran a strong 256 mph taking the class record from Roadkill's David Freiburger and running just shy of his best run ever of 266.2 mph at the Mojave 1.5 Mile.
So, what's next for RJ and Big Red? Well, there are more records to be broken, hills to climb and speeds to be bettered. It ain't over yet.