The Palatov D2 EV
Electrifying From Pikes Peak to Bonneville
Bonneville Speed Week 2019 will go down in the annals of land speed racing as one of the most miserable weeks ever. Rain the night before the event turned the salt into a mushy sponge that was almost impossible to race on, almost unless you went over to the mile-long rookie course where there were a lot less competitors and a lot firmer course.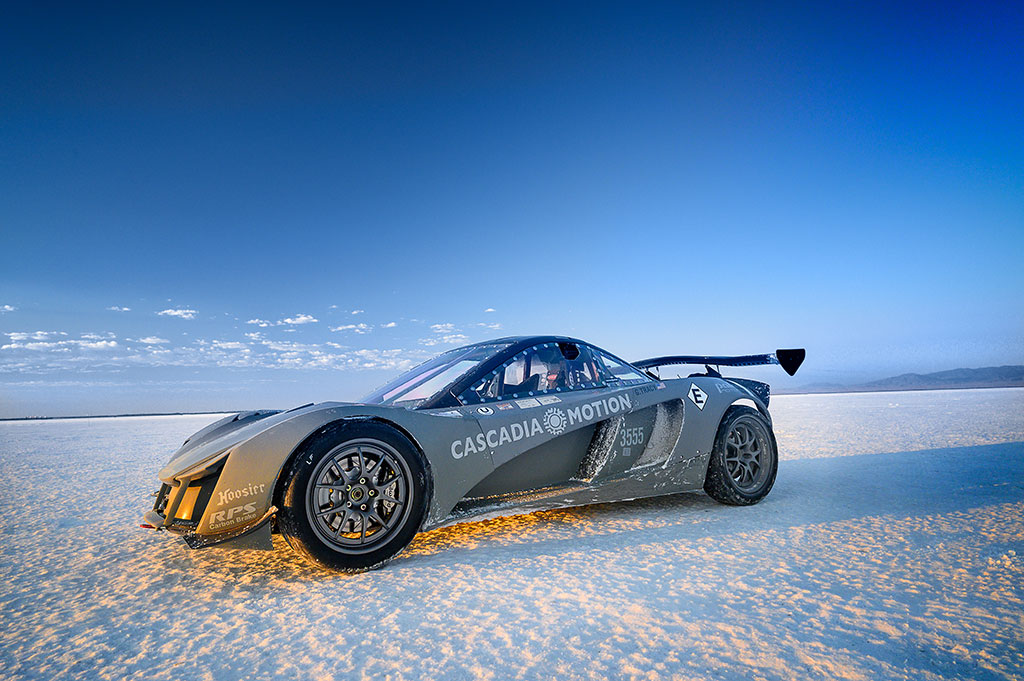 We spent a couple days running there getting one of our young team members licensed all the way up to his 175 mph 'A' license. While we waited in line I couldn't help but notice a rad little grey sports car with the familiar name Palatov Motorsport across the rear fender. I knew the name from my time in Portland, OR, building the World of Speed museum as Palatov is based in Portland.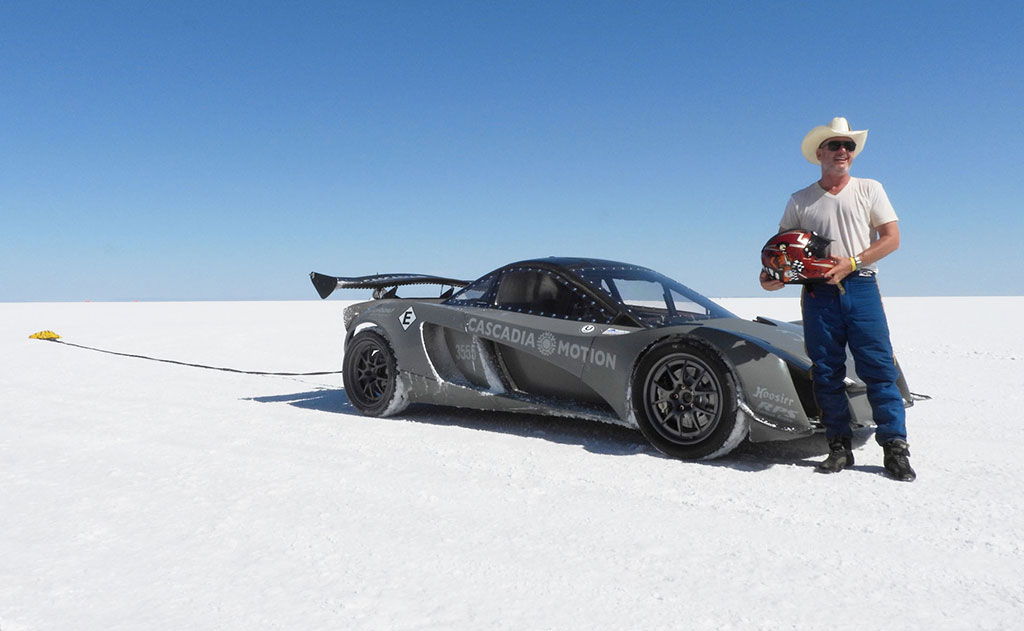 Dennis Palatov (DP), a life-long car guy who sketched cars as a kid and began his career in the computer industry, founded the company in 2008. He quit his regular job as a chief technology officer for a California computer company in 1997 and moved north to Portland. This was not an idle move, DP knew that Portland had its own, city-owned racetrack, Portland International Raceway; just minutes north of downtown, where he wanted to pursue track driving.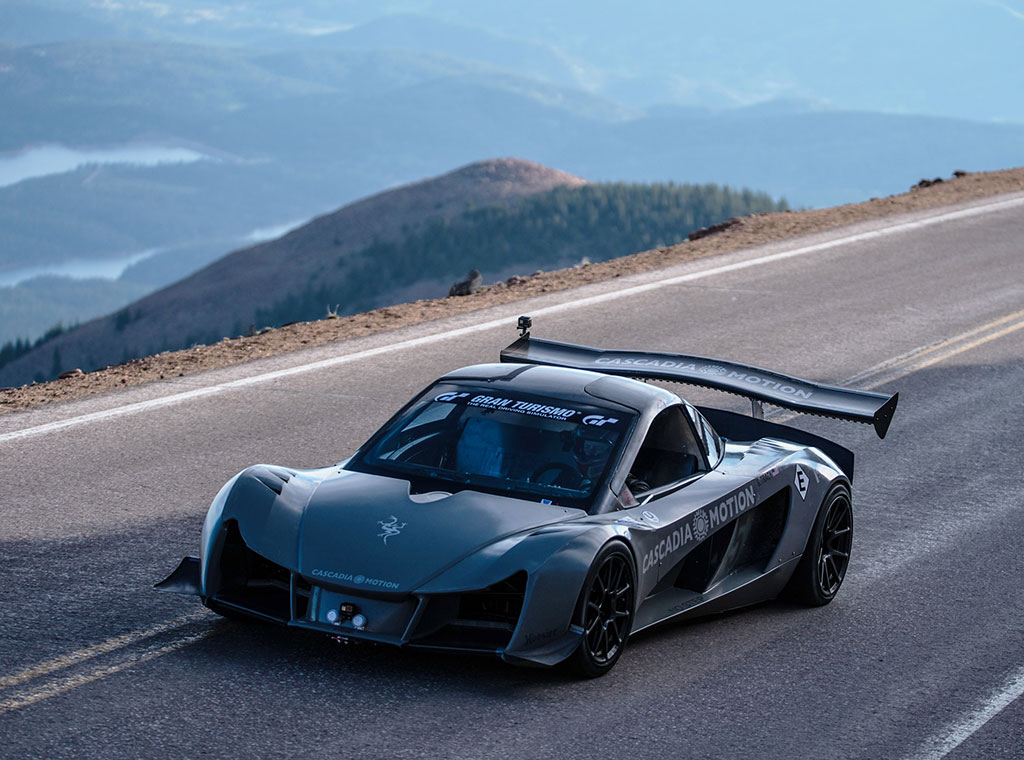 From his numerous blogs, you can see that DP progressed through a number of cars and projects from an M-series BMW to a Megabusa-powered Westfield kit car to an 430 hp V-8 Ariel Atom described by Road & Track magazine as, "A British-built exoskeleton sports car" and, eventually a Lotus Elise S190 that obviously served to inspire him.
As he journeyed the road less traveled (not many of us can build our own cars) Dennis honed his skills designing and building a number of wildly different track cars. It didn't take long for DP to realize the dream of building his own car not surprisingly named dp1.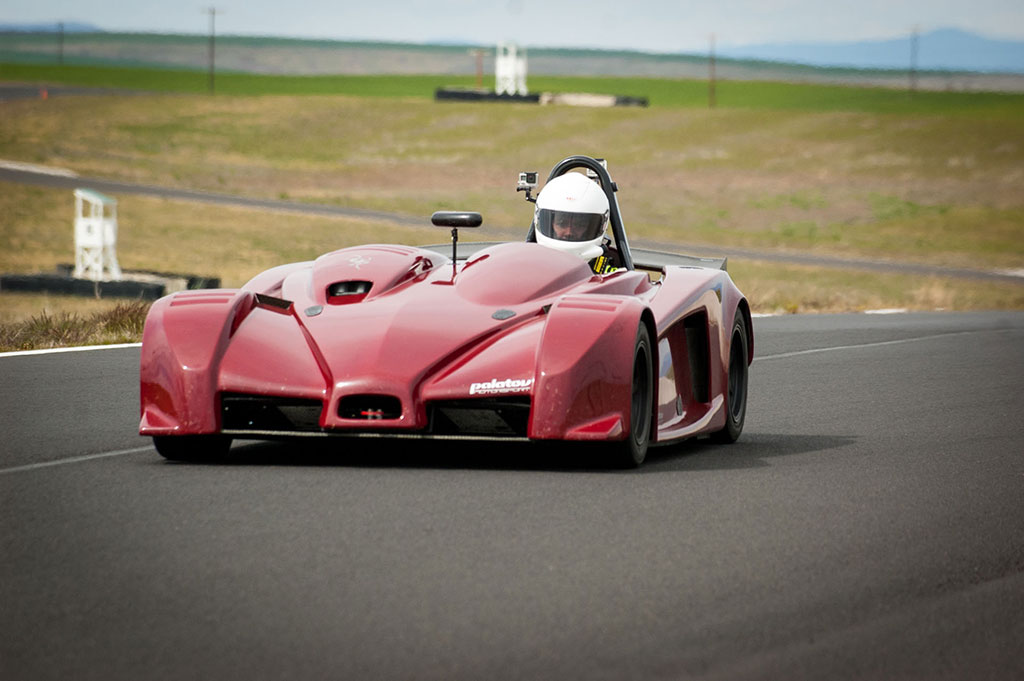 Dp1 was actually started in 2002 with some simple sketches of a Hayabusa-powered, four-wheel drive single seater weighing just 800 lbs. He also consulted with fellow Portland engineer Lee Stohr who is well known in SCCA D Sports racing circles. With what they felt was a viable project DP moved forward and finally had a car up and running in September 2006. Yes, it takes that long and on November 1, 2008, with seed money from Karl Asseily, Palatov Motorsport LLC was formed in a 4,000 sq ft building. Their primary goal was to develop and sell track cars.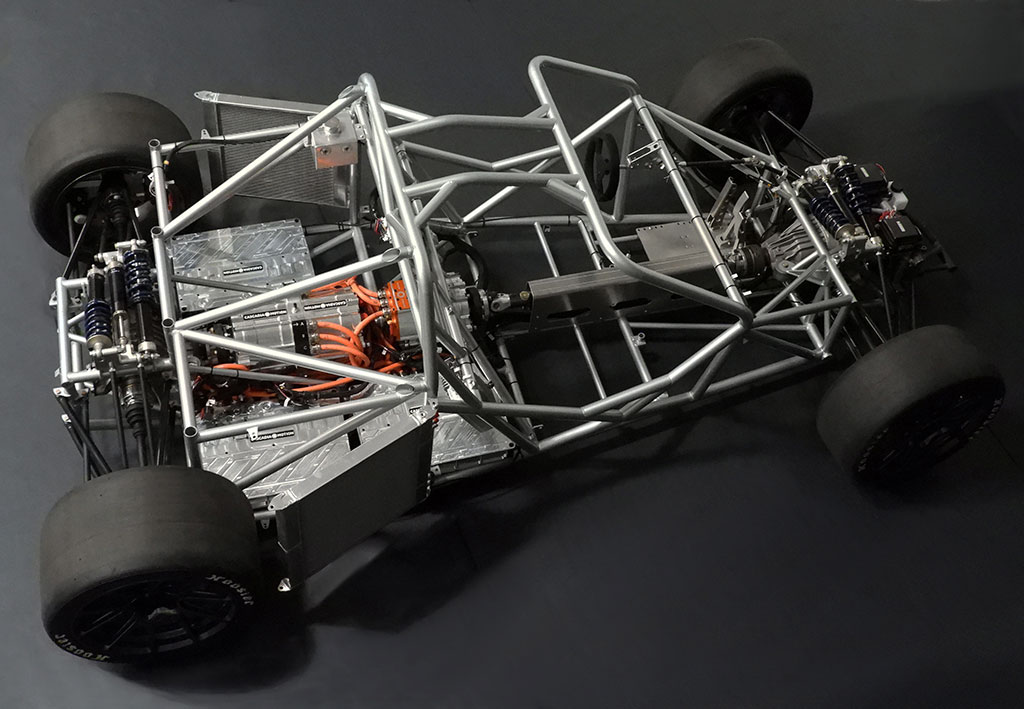 It was soon after the formation of the company that DP shifted away from the 'infernal' combustion engine and at the end of 2008 announced a new electric vehicle (EV) program dp1/e. Initially, the dp1/e was fitted with a 24 Odyssey PC680 lead-acid batteries and a 100KW RMS controller from Cascadia Motion.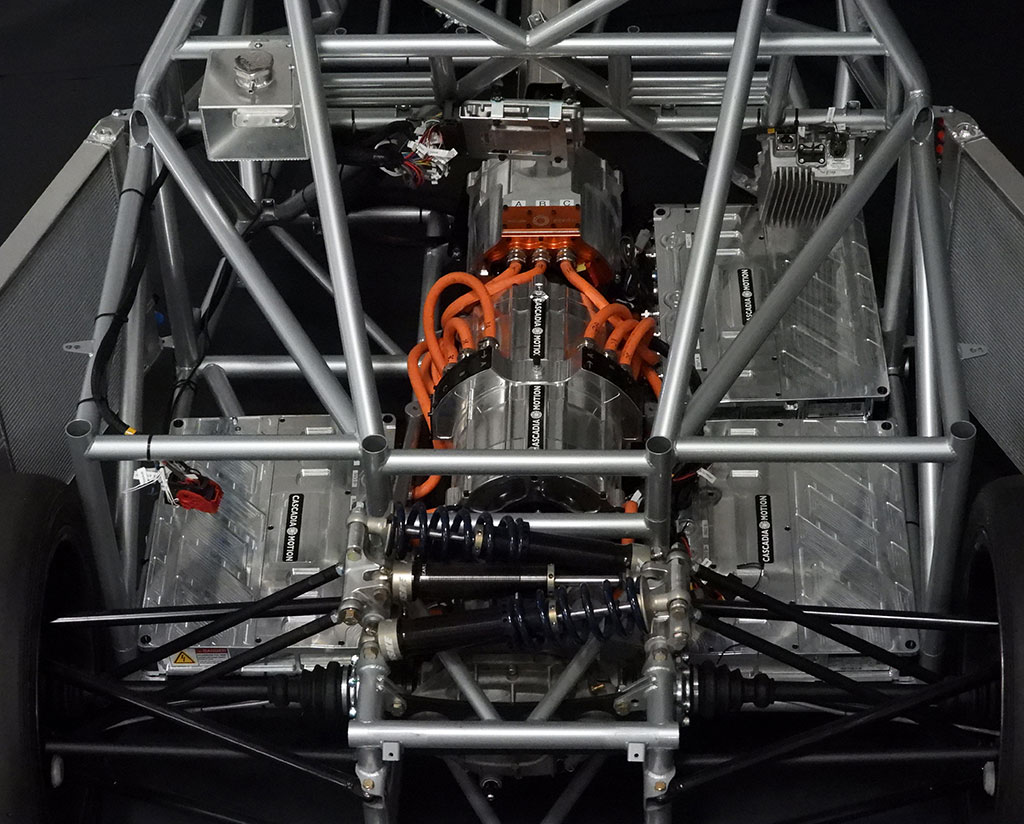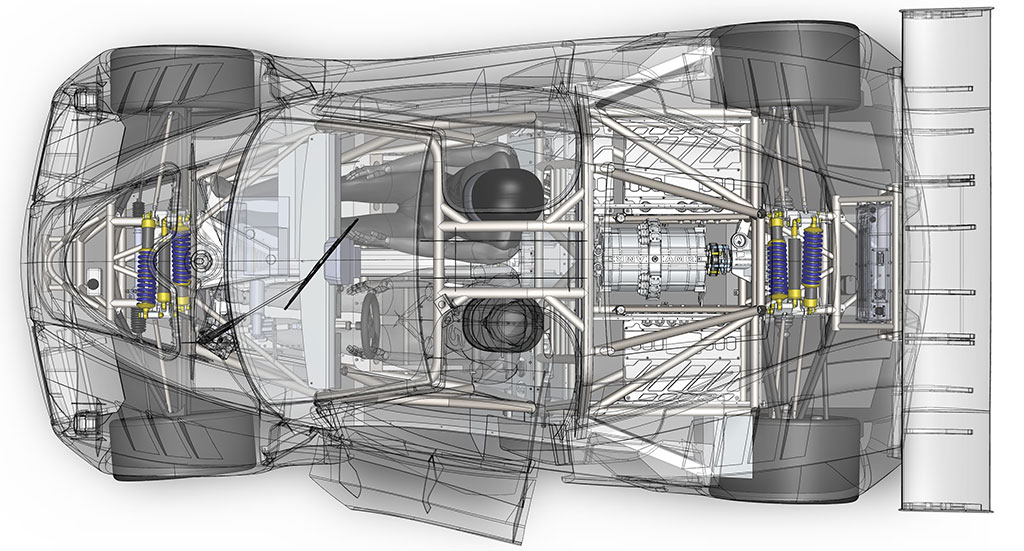 Cascadia Motion is a combination of AMRacing and Rinehart Motion Systems that provides electric prolusion systems for a wide range of vehicles including professional motorsports and motorcycles. They have supplied Drayson, Lola Cars, Peugeot, Nissan and several F1 teams.
After a huge learning curve and many hours of track testing it was decided in 2012 to try the annual Pikes Peak hill climb in Colorado Springs, CA, with their Hayabusa-powered DP4PPS. Well, guess what, with David Donner driving Palatov won the Unlimited Class and placed fifth overall (out of 160 competitors) with a time of 10:04.652 which was only 18 seconds off the new overall record. That was a fantastic result for a first-time effort especially when they found out that they were running on only half an engine.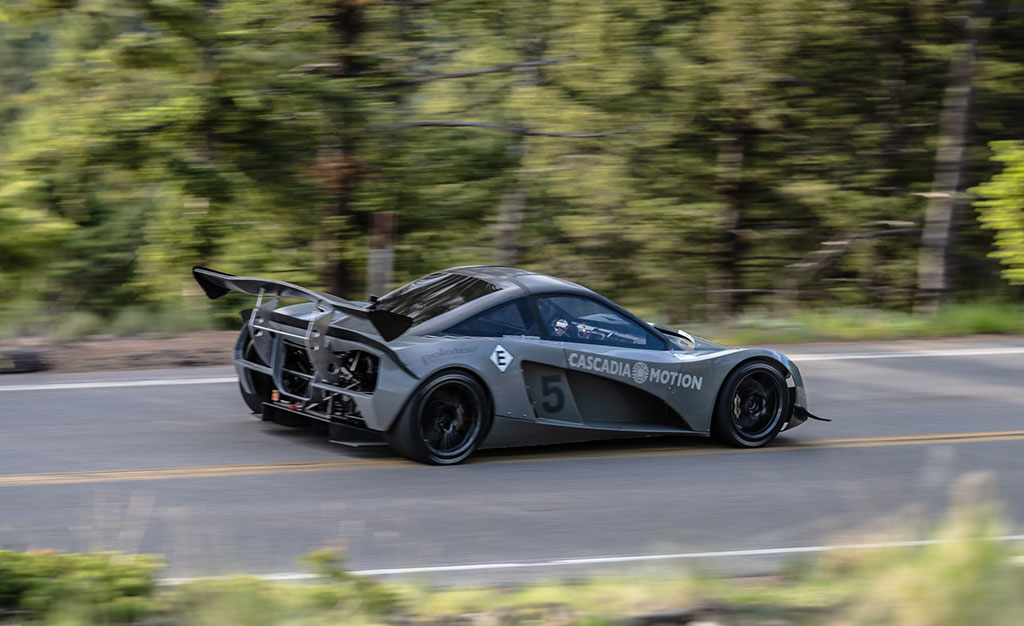 Palatov returned to the 'Mountain' in 2015, '16 and '17 and again in 2019 with their latest vehicle the D2EV driven by six times Pikes Peak champ Greg Tracy. In fact, they had not one but two cars the second D2 driven by David Meyer. One problem they encountered was figuring out how they would charge the car at their rental house base. They inspected the house's wiring, identified the kitchen-stove circuit as the best option and went to Home Depot to get the right plugs, cable and adapter. They had power.
"Our goal with the electric D2 has all along been to do Pikes Peak at the end of June and then Bonneville at the start of August. We knew it was ambitious…"

Dennis
Actually, D2EV has 1,000KW of power, which is exactly 10x what the 2008 car had and was totally new with experimental suspension. It weighed in at 3,500 lbs, 1,000 lbs heavier than they'd ever boxed before, nevertheless, on a clean paved surface with racing slicks it accelerates 0-120 mph in 5.1 sec and only takes 500 feet to do so. Despite the advances, the car was pretty much untested when it was time to head east to Colorado and the Mountain is not the best place to test. In order to make it work shocks had to be overnighted back and forth to Penske for re-valving and new softer A7 tires were overnighted by Hoosier.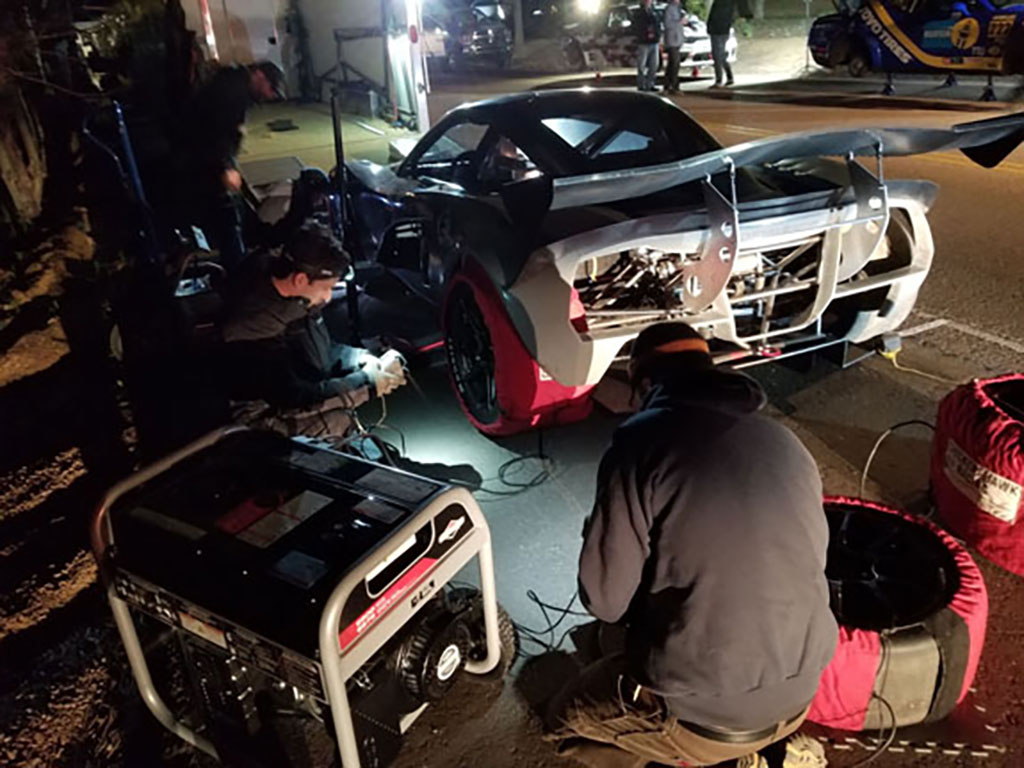 Things quickly improved but DP was still not happy. Despite the setbacks, Tracy ended with a time of 9:55 minutes, which was good enough for second place in Unlimited and a ninth overall. By the time David was lined up in the second car it had started to rain and he smartly elected not to run. This was not the result DP was hoping for but for a brand new, experimental electric race car it was an amazing achievement.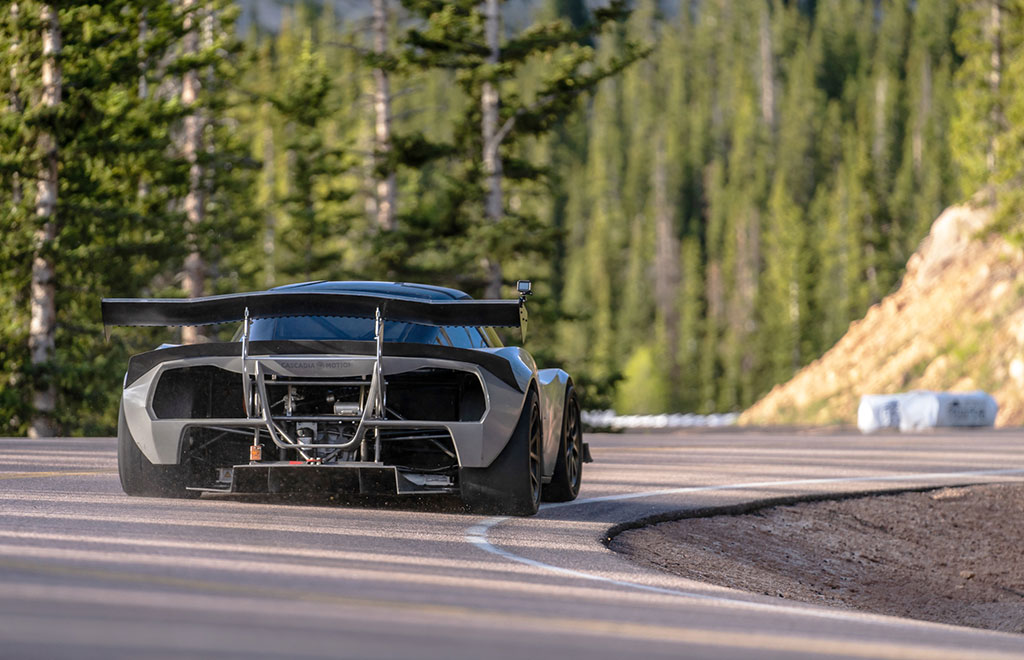 From the dizzying heights of Pikes Peak the team's next target was the Bonneville Salt Flats and a totally different environment. As DP said, "Our goal with the electric D2 has all along been to do Pikes Peak at the end of June and then Bonneville at the start of August. We knew it was ambitious and that changes would be required to the car in between events. Didn't realize just how ambitious and the full extent of the changes at the time, but that's the case for all memorable endeavors."
This was not the result DP was hoping for but for a brand new, experimental electric race car it was an amazing achievement.
Like the Mountain, the Flats are a very difficult place to race even more so this year due to the rain and the abysmal track conditions. To make matters worse, the team only had a month to completely reconfigure the car, DP saying, "If we change the gearing in the diffs to 3:1 (from 5:1), the car will be capable of theoretical top speed of 265mph. We have the power to do it, 1,300 hp is about what it would take. Aero stability is the big unknown. We know we'll have to keep the wings but can set them flat to reduce drag while still providing some down force.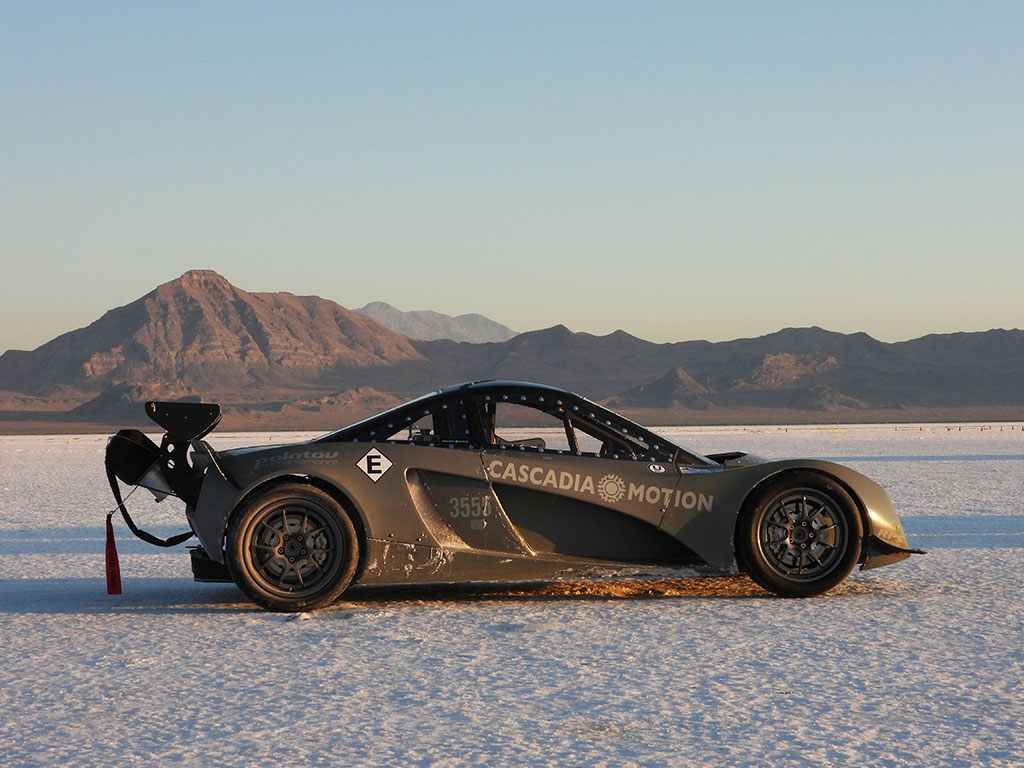 "With only 9 days to go until we are scheduled to leave for Utah, tech inspectors stop by. The list of what they want changed is daunting, neither of them seems to think we can get it done." Racing is racing but the requirements and disciplines of hill climbing are totally different from the needs and rules of 300 mph land speed racing.
Bonneville is an old school, gasoline-fueled playing field where electric race cars are classed by weight: E1: Under 1,099 lbs, E2: 1,100-2,200 lbs, and E3: 2,201 lbs and over. The 3,500 lb D2EV would fall into 3E where the current record is 314.958 mph set in 2004 by Roger Schroer driving the Ohio State University's Buckeye Bullet.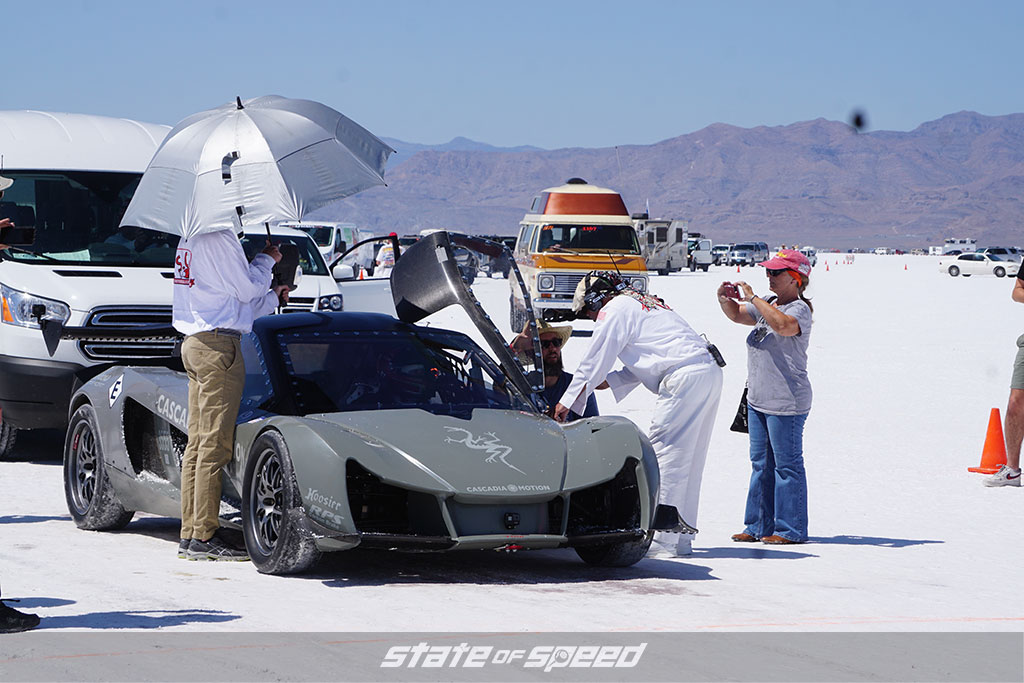 Tech inspection of the D2EV at Bonneville took some time, as this was a new car to the inspectors; nevertheless, compliance was achieved if only by the judicial use of some old license plates to block an interior hole. Eventually, Tracy, who has raced motorcycles at Bonneville to a speed of 210 mph, got to make a rookie pass over the one-mile course with a speed of 159 mph. Despite a rough and wet track he made two more passes at 167 and 174 mph. The next day Tracy ran a staggering 196.960 mph.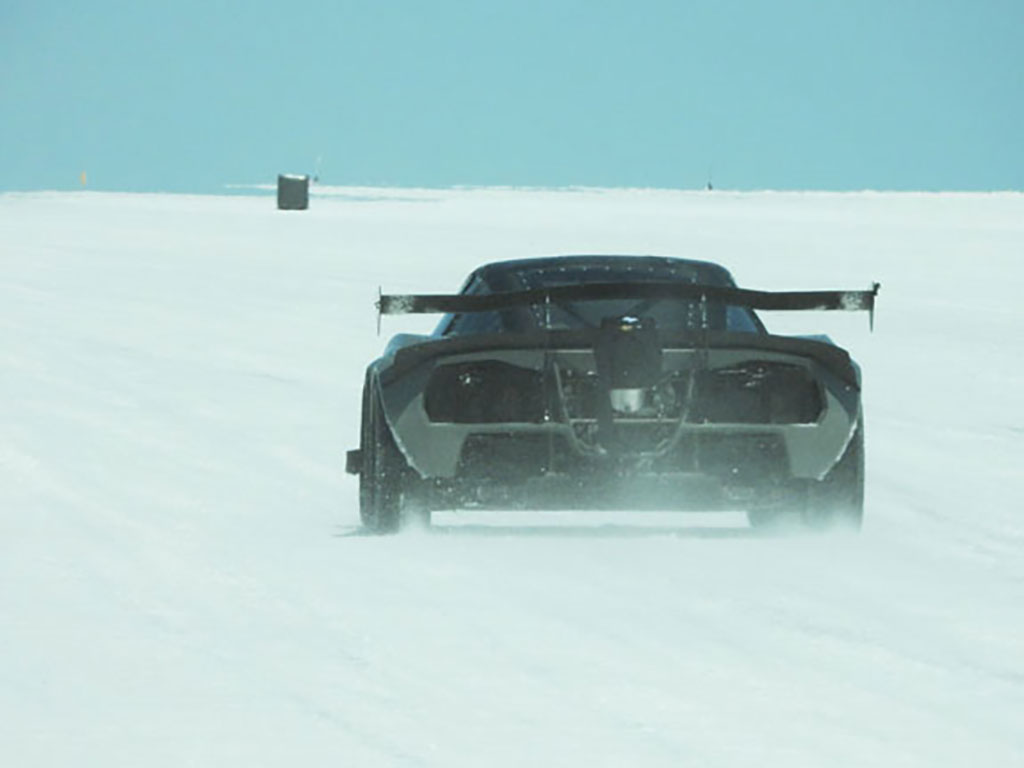 Unfortunately Speed week was cancelled the next day and the Palatov team had to pack up and head home to Portland. Despite some disappointments, Palatov and his associates and sponsors had had a fantastic year racing the ends of the spectrum from the dizzying heights of Pikes Peak to the squishy, salty flats of Bonneville and in both places proved the capability and versatility of Dennis Palatov's electric race car. For more information visit Palatov.com