Will the Jeep Always Be the Overlanding Champ?
When it comes to off-road capabilities, few vehicles are in the same league as the venerable Jeep. The Jeep was a pioneer in off-road travel, and has been at the forefront of 4 wheeling for decades. The Jeeps usefulness in most any off-road driving situation is unquestionable, but what about its strengths, and weaknesses when it comes to overlanding?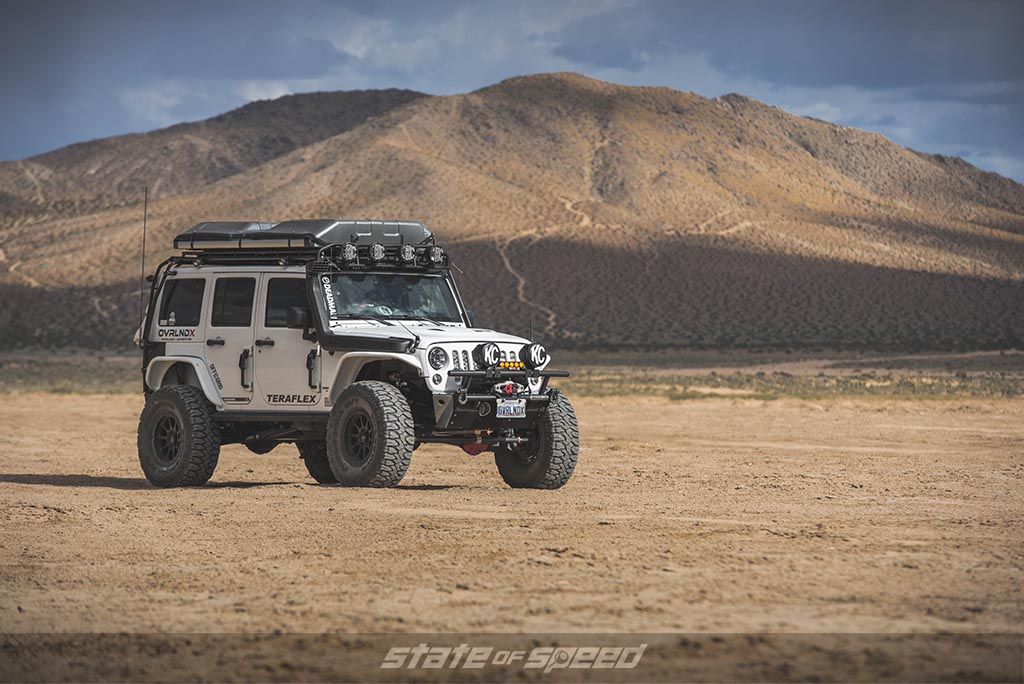 Some will say overlanding is just a fancy word for camping, while others say it's more complicated than that.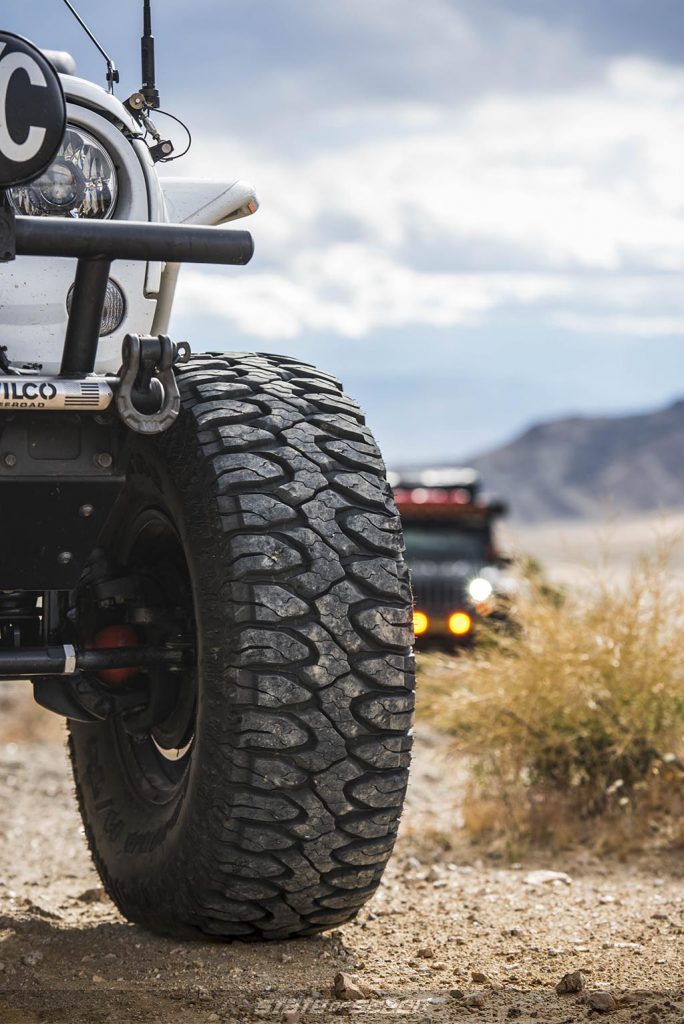 Overlanding has become extremely popular in the last several years. One reason why it has such a huge following is because it cannot really be defined. It covers such a wide spectrum of vehicles, and pursuits, it allows almost anyone traveling off-road to fit under the overlanding umbrella. You can overland in a million dollar, six wheel drive house on wheels, or an all-wheel drive car with good tires. All it takes are good tires, and some off-road driving skills.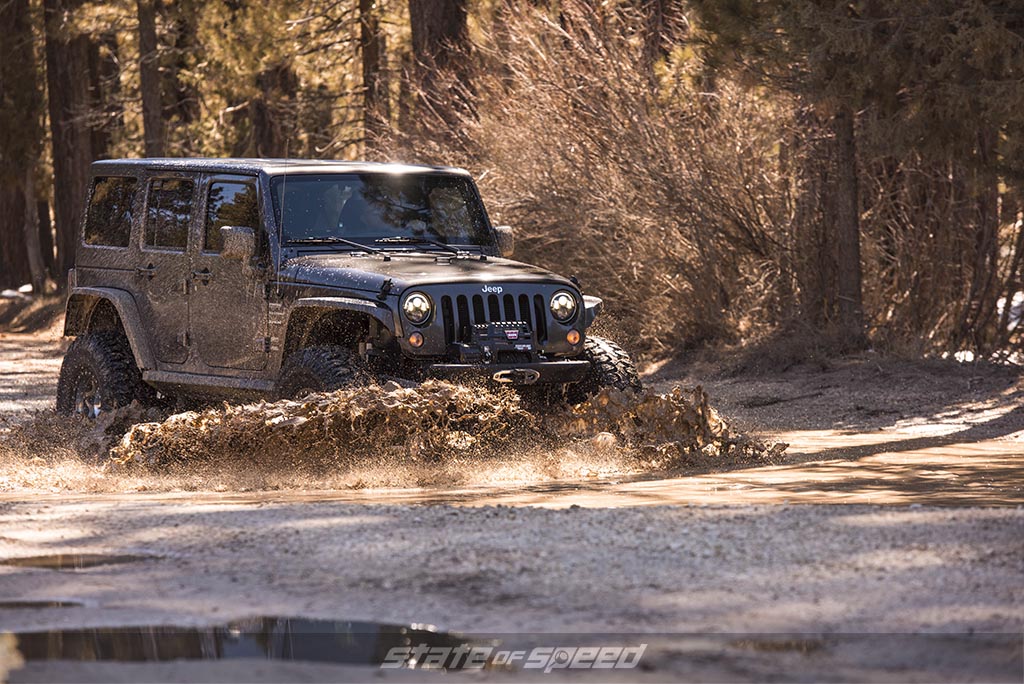 Some will say overlanding is just a fancy word for camping, while others say it's more complicated than that. For me, the definition of overlanding is being capable of off-road travel while being fully self-contained. You should be able to support all your needs for several days or weeks without the benefit of running water or power from the grid.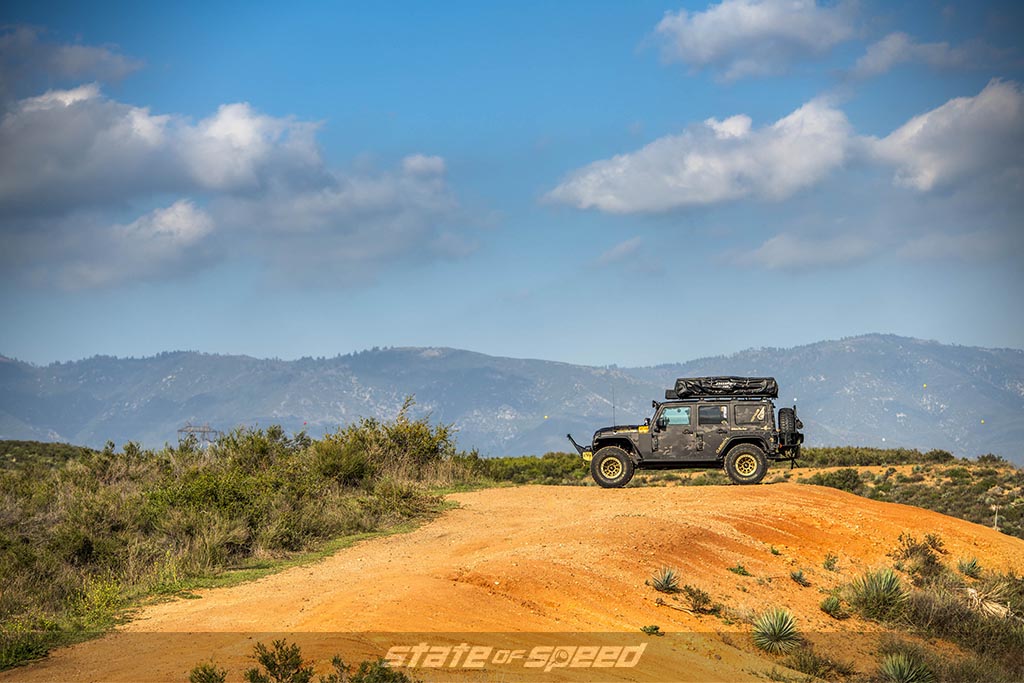 Overlanding should not be confused with Boondocking. Boondocking is also being self-contained, and miles from support, but typically when you are boondocking you are staying at a destination. Overlanding is more about traveling to and from destinations.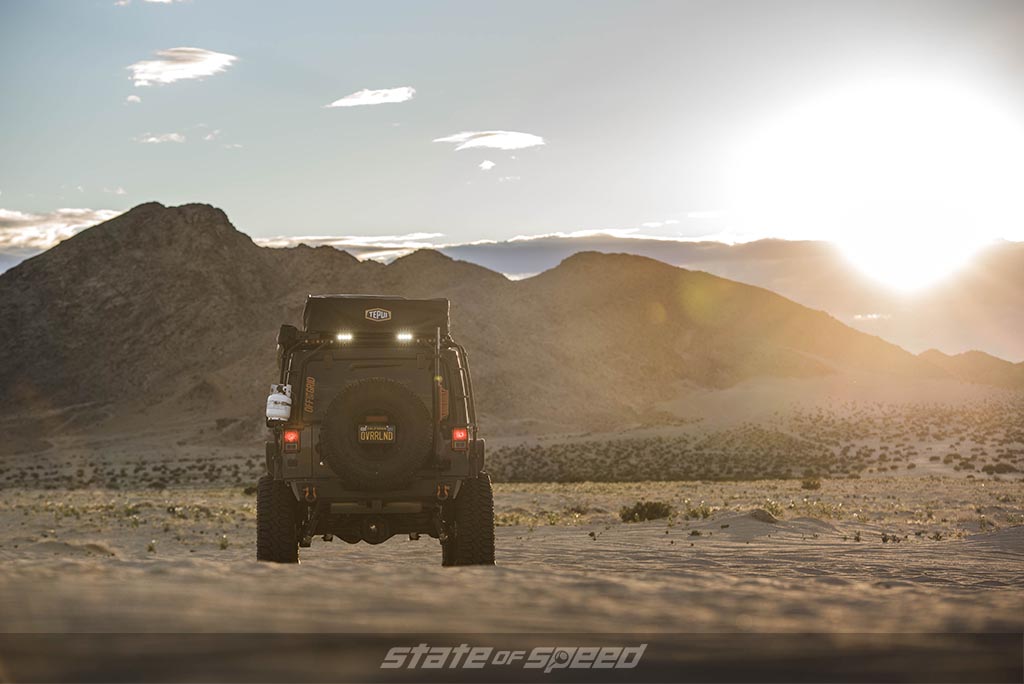 The emphasis is on the trip, not necessarily the destination. With that in mind, the perfect rig for overlanding lies somewhere in between the all-wheel drive car, and the huge motorhome that may have 4wd, and some off-road capabilities. The region where you are overlanding also places confines on the configuration of a suitable overlanding rig. A 30 foot long, 12 foot high, and 8 foot wide truck based rig is just fine in the wide open desert, but would be tortuous in tight, off-camber trails deep in the forest canopy. In comparison, the all-wheel drive car fits on even the most overgrown 2 tracks you will find in the East. It's also right at home on the many dirt roads found in the southwestern United States. The problem with a small car-based vehicle is that you lack the rugged construction, power, and ground clearance of a truck. You also run out of space quickly.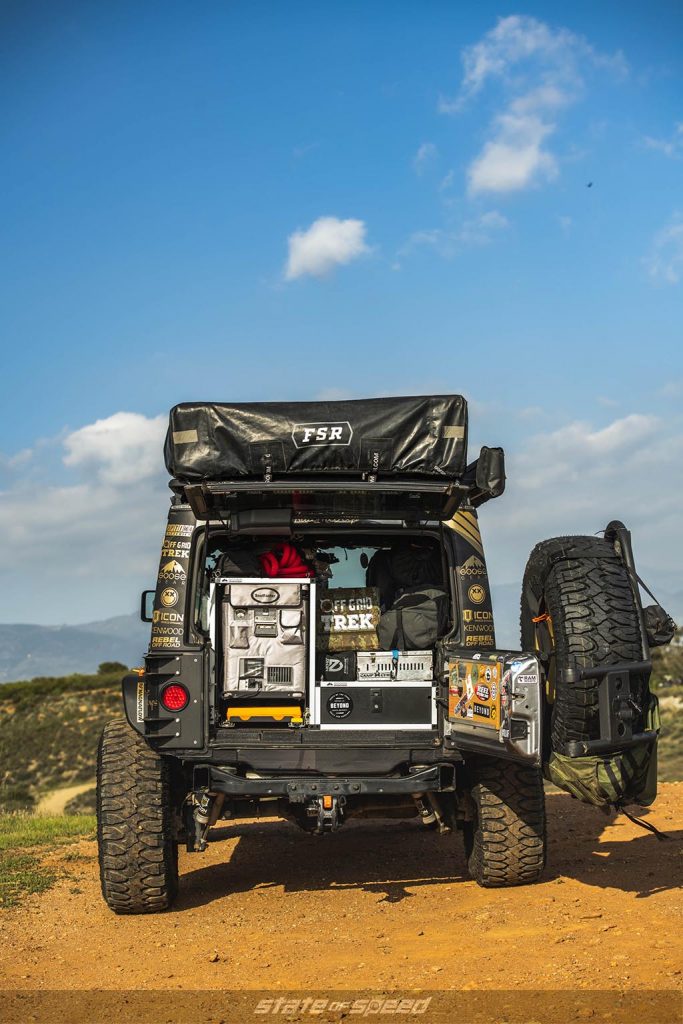 It won't take long to exceed both the space limitations, and the weight carrying capacity of your car-based overlander; even with your titanium spork, and carbon fiber lawn chair.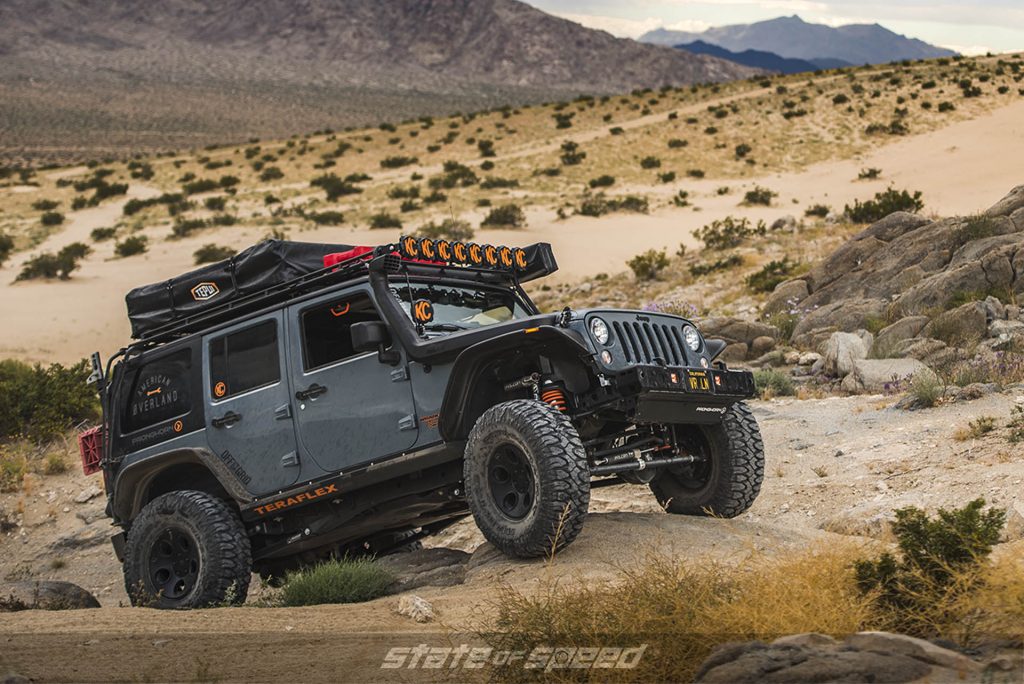 One of the harsh realities of overlanding is "where do I put all this stuff?" If you are going to be spending the week in the cool mountains you can probably get away with less water than you would in the desert. The National Academies of Sciences, Engineering, and Medicine have determined that in a temperate climate a person should drink between 3 and 4 liters of water per day to stay hydrated. That's a gallon or so a day per person, in mild temperatures, and without exertion. If you are participating in strenuous labor (like chopping firewood, shoveling dirt, or changing a flat tire), obviously your intake needs to increase as you sweat it out.
Just as notable, if you are in a hot desert, or humid forest, your needs will also be increased. Let's say you are on the high end of the scale and need twice the recommended water just for hydration; we are not including washing, or cooking needs. For a 7 day trip that's 14 gallons of water per person. With the weight of water being 8.34 lbs. per gallon, that's 116 lbs. of water you need to carry per person. Then you need food, tools, gear, spare parts, sleeping accommodations, kitchen utensils, etc, etc. It won't take long to exceed both the space limitations, and the weight carrying capacity of your car-based overlander; even with your titanium spork, and carbon fiber lawn chair.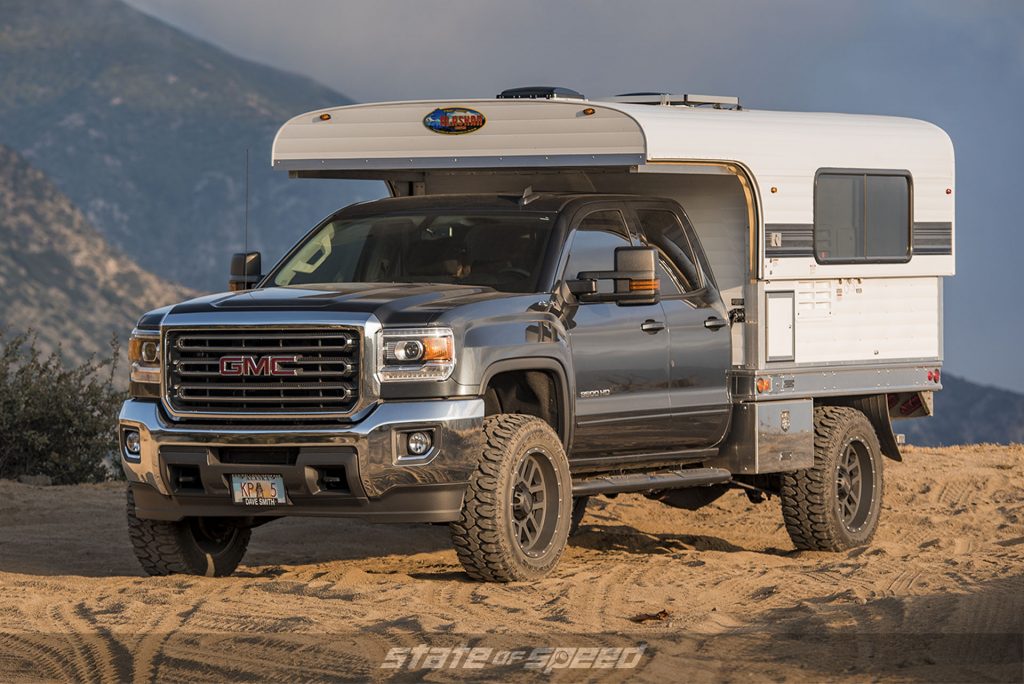 On the other end of the spectrum is the huge truck based camper. You have the space, and the weight carrying capacity to haul all that water, but you also have to push the weight. On the big heavy trucks fuel becomes an issue. Gasoline is only 6.3 lbs. per gallon, but you'll have to carry a lot to have any range. The big rigs are right at home in open spaces, but navigating narrow canyons, or tight trails can be extremely challenging when you're 12 feet tall, 8 feet wide, and have the turning radius of an ocean liner.
Clearly the best rig for overlanding is something in the middle of these two extremes. You want it to be small enough to navigate tight trails, but with ample ground clearance, and strong suspension components. It needs to get good fuel mileage, and enough capacity for extended range. It has to have enough room for cargo, and still be comfortable for passengers. It needs the strength of a truck chassis to handle the weight, and not twist itself to the point of failure. It's also beneficial to be able to tow a trailer, and to have secure frame attachment points for recovery. Finally, it has to have a big enough platform to either sleep inside, or mount a realistically sized rooftop tent.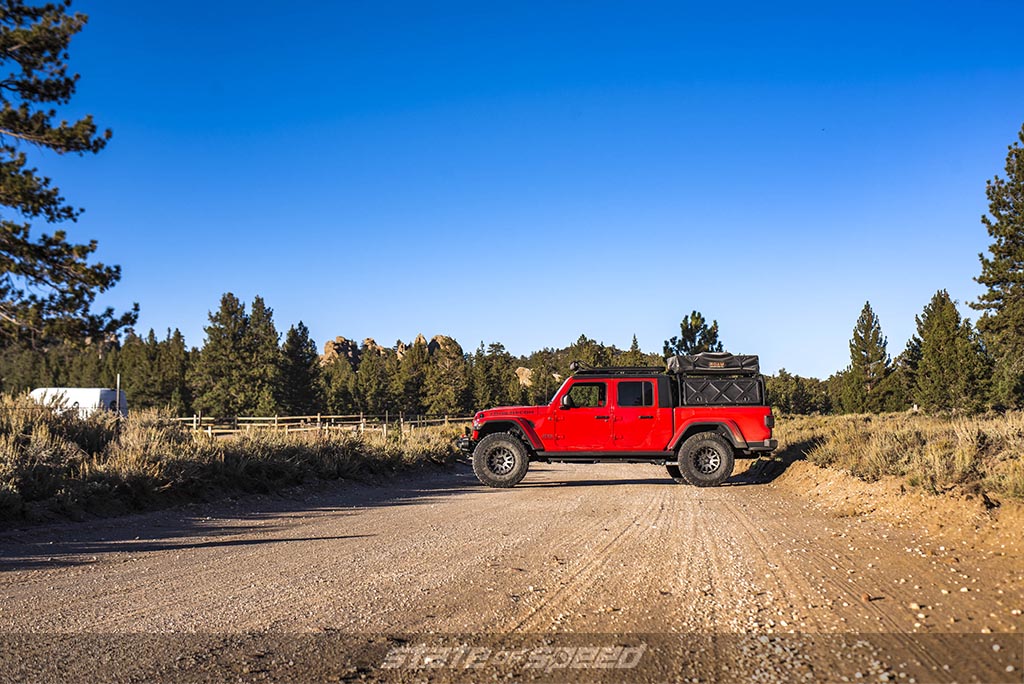 When you add it all up, nothing really compares to the venerable Jeep. Now I have to admit, the earlier CJ's, and their short wheelbase cousins are lagging when it comes to cargo space, and room for passengers, but the longer wheelbase Jeeps (Don't forget the Scramblers), are perfect for overlanding. They have all the capabilities off-road to get you through any terrain, and all the aftermarket support to build whatever you desire. Jeeps Trail Rated® designation means that it's able to perform in a variety of challenging off-road conditions. The criteria include five performance categories: traction, ground clearance, maneuverability, articulation and water fording. Straight off the dealer's lot you can also have many options that you'll need while overlanding like a 240-Amp Alternator, Class IV Receiver Hitch, and Heavy-Duty Engine Cooling.
With the launch of the new Gladiator, you can have the best of all worlds; comfortable space inside for people and supplies, and ample cargo capacity in the bed. When it comes to the best overlanding configuration, the versatility of the Jeep can't be beat. Until something else comes along, it will continue to be the undisputed champ.