Top Driving Ferraris
In the early 1980s, I worked with a woman who told me her sister worked at Ferrari in Maranello, Italy. We often joked about it until one day I asked, "Kay, does your sister really work at Ferrari as I'm going to the Turin Auto Show and I'd love to get the tour?" "She does," She replied, "and she's secretary to somebody important."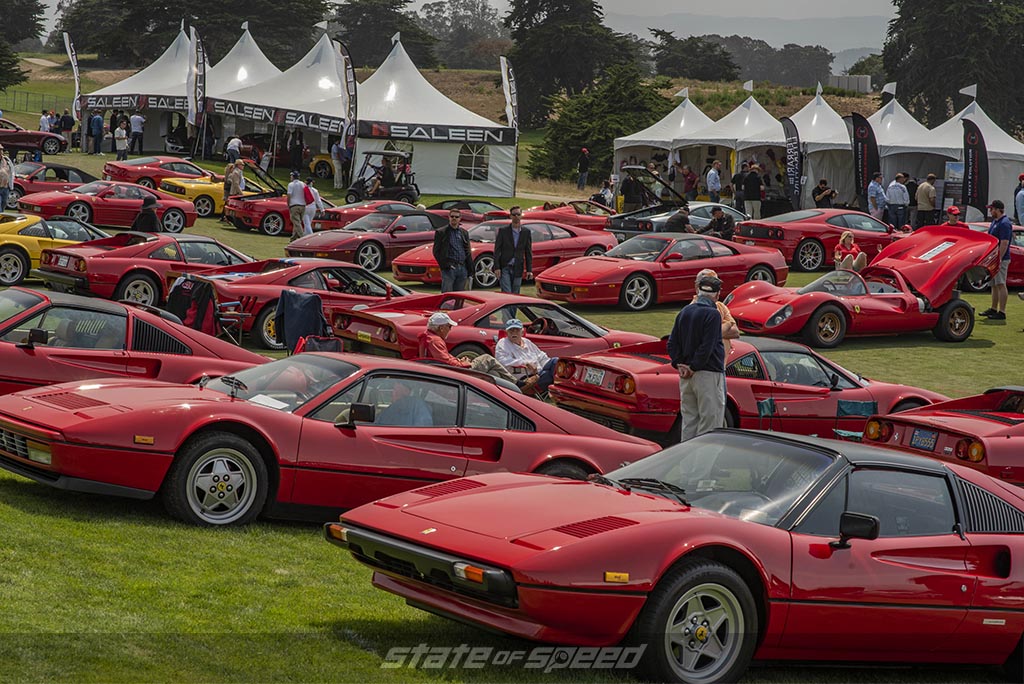 They are in no particular order, as some prefer the early, models of the 60s that were controlled by hands, feet and brain while others prefer the later models that are controlled by computers.
That somebody important was Enzo Ferrari and the sister turned out to be the infamous Brenda Vernor. Needless to say, my long time friend Tim Parker and myself got the tour many times when tours were reserved mainly for owners. Tim is the consummate Italophile and knows his Ferraris, however, rather than just our jaded journalistic picks we consulted other Ferraristas including Stewart Bassett, Tom Brockmiller and Tex Otto. This, therefore, is our combined list of the top driving Ferraris.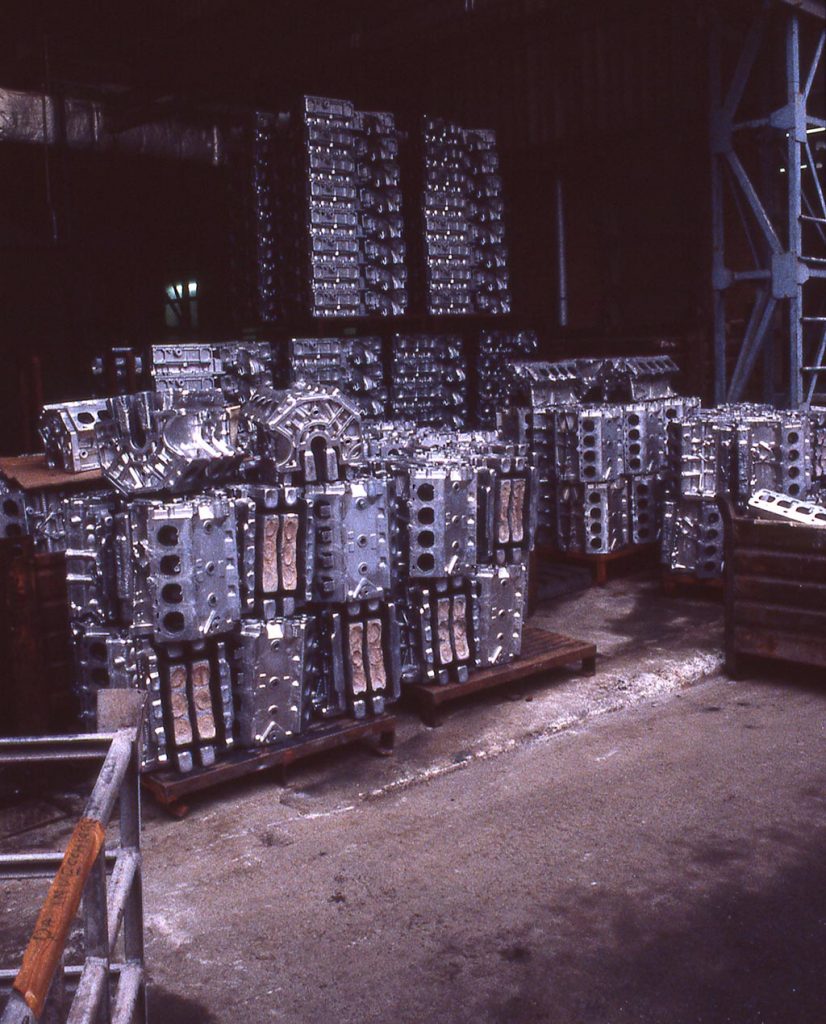 They are in no particular order, as some prefer the early models of the 60s that were controlled by hands, feet and brain while others prefer the later models that are controlled by computers. Also, our opinions are ours alone; other people might well prefer the driving characteristics of other models.
 1959-1965 250 GT Berlinetta Short Wheel Base (SWB)
Last of the Ferraris that could be raced and comfortably driven to and from the track. Very successful race history and beautiful Pininfarina design.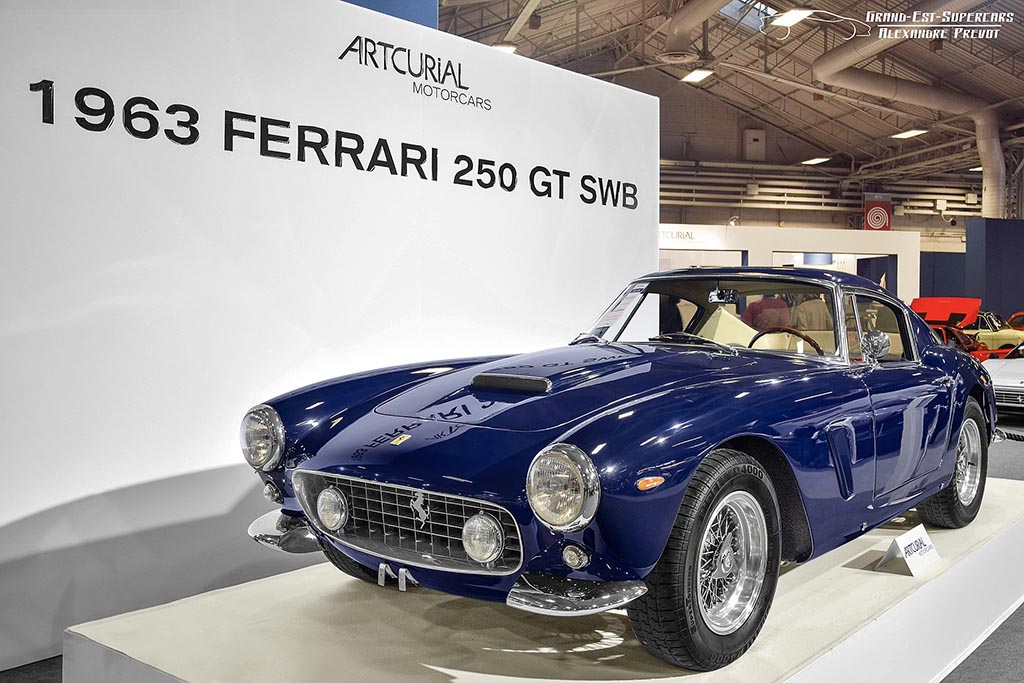 1959-1961 250 GT California Spyder (SWB)
Most desirable convertible version of the Ferrari 250 chassis due to its elegant design and open bodywork.
1963-1964 250 GTL Lusso
Beautiful body built on the proven 250 chassis.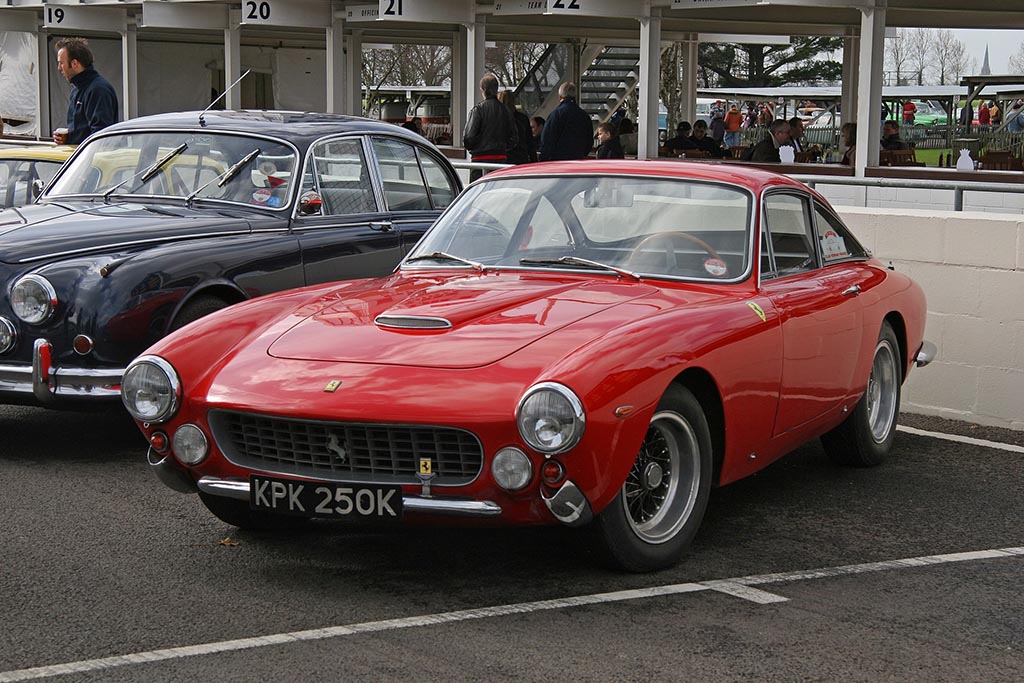 Notes: These three 250s were all built on SWB chassis that were conventional but well sorted by the early 60s. What was not to like about 250 horsepower from a 'ripping silk' V-12 with a four-speed and disc brakes? All the cars are simply gorgeous Pinin Farina designs (PininFarina was two words back then as that was Farina's name).
Perhaps the most famous 250 is the 1962 GTO owned by Pink Floyd drummer Nick Mason. Nick apparently paid £37,000 for his in 1977 and its now valued north of $50 million.
1964-1967 275 GTB
Beautiful flowing shape followed the lines of the 250 GTO. Independent rear suspension increased handling for a true grand tourer.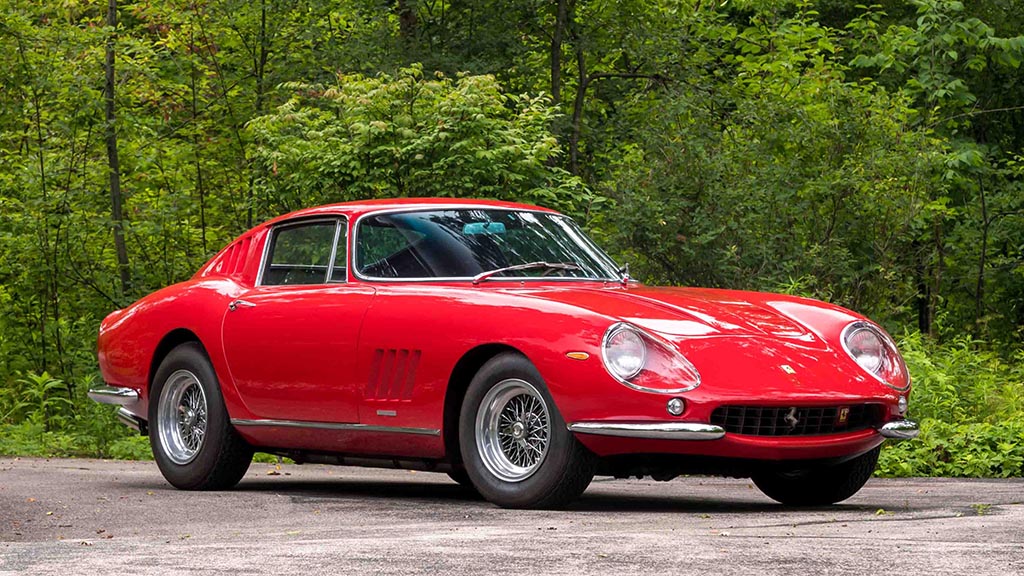 1971-1975 365 GTC/4
Basically a four seat Daytona that is more street friendly with power steering. Beautiful throaty exhaust sound unique to this car.
1968-1972 365 GTB/4 Daytona Coupe and Spider
Grand tourer that followed the 275 GTB.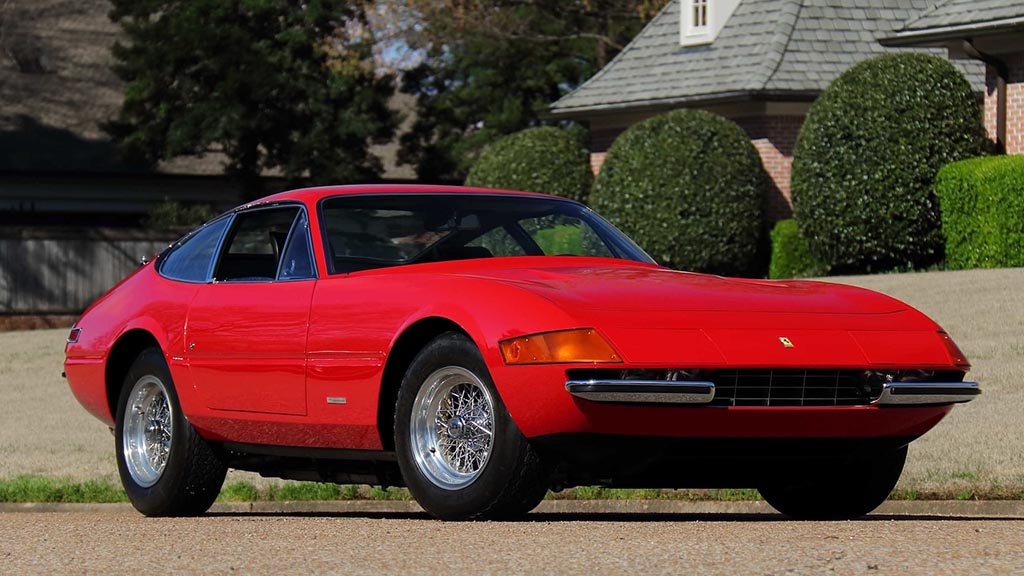 Notes: The 275/365s can be loved as group, too. The cars are bigger in every way over the 250s with a little more grunt, comfort and ergonomic "improvements." Series of cars well suited to the 1970s. Better? Sure. Just not so visceral, perhaps.

1969-1974 246 Dino
Named after Enzo's first son the Dino is lovely handling coupe or 'targa top' spider with a sensual shape. However, the 246 has a high-revving V6 and offers a lightweight, sweet handling, mid-engine configuration that is faster than it looks.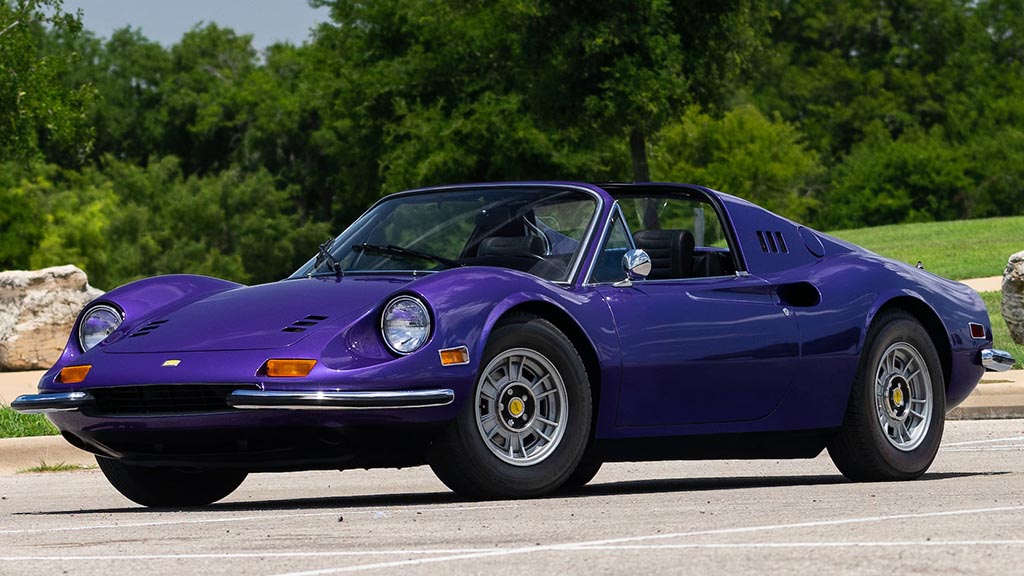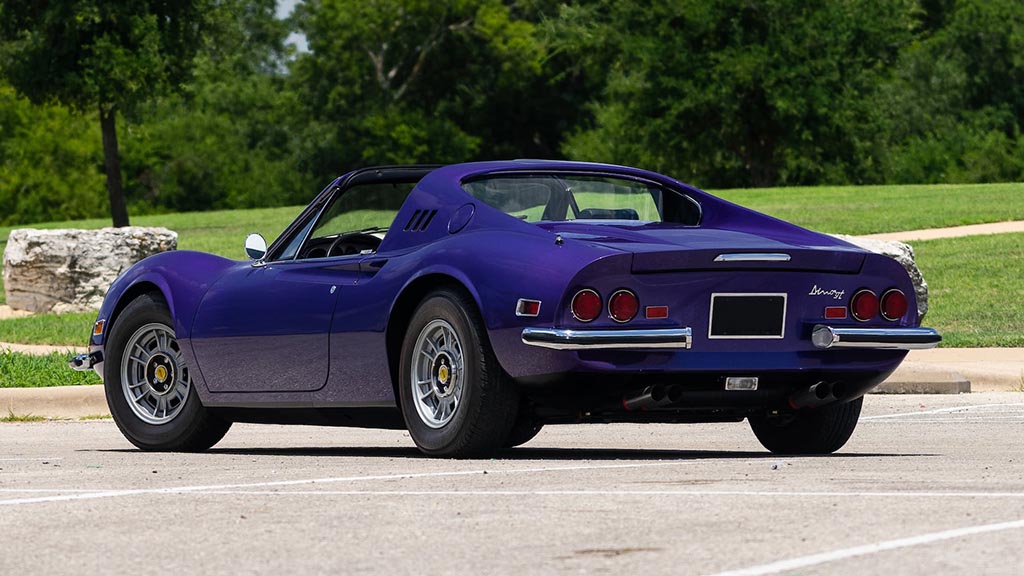 1973-1980 Dino 308 GT4
Unbeknown to many this first 308, a mid-engine V8 2+2, is a superb driver. It has excellent ergonomics with a little more elbowroom than the GTB/GTS. Same clever chassis and worthy to be grouped with the Dino 246.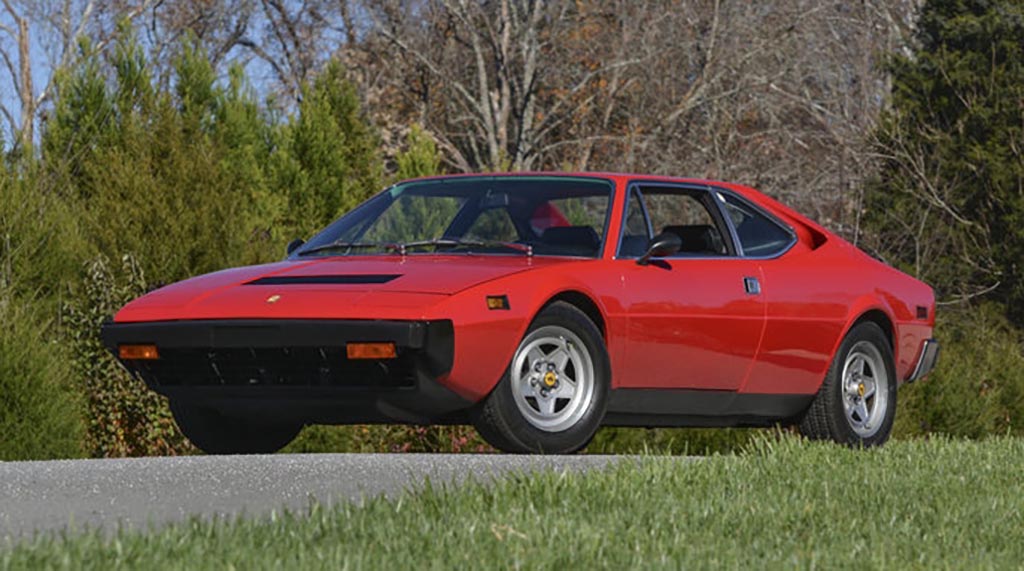 1984-1996 Testarossa
After the Berlinetta Boxer (BB) the Testarossa was near perfection, however, it too is a big car with those distinctive strakes down the side. Love 'em or hate 'em, the Testarossa (red head) offers good driver fingertip control and massive performance from its 'flat-12' that sounds just awesome.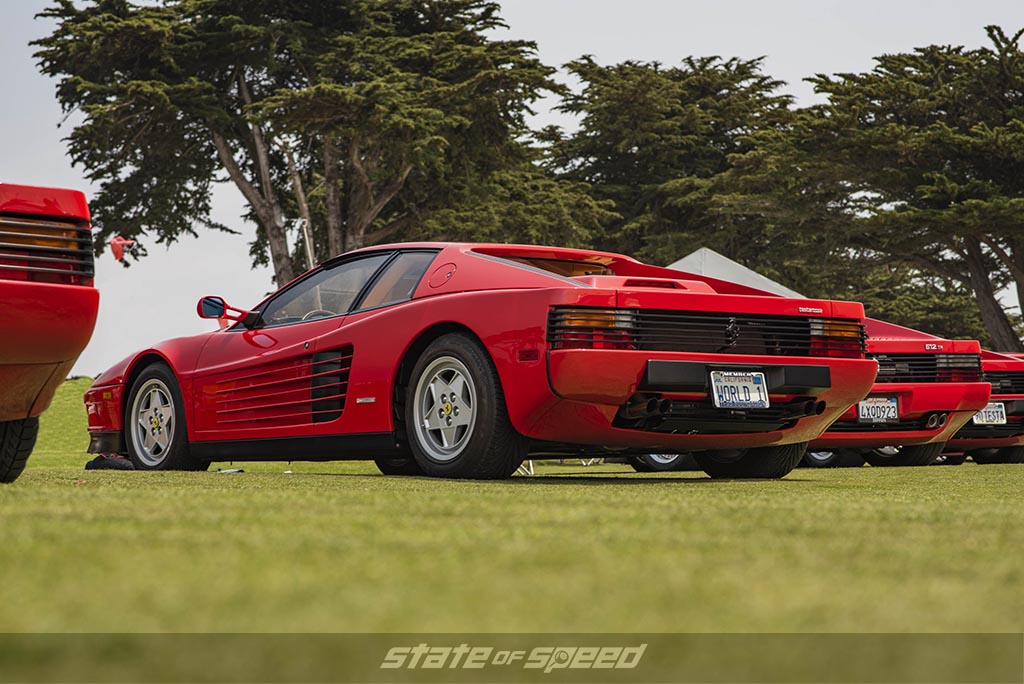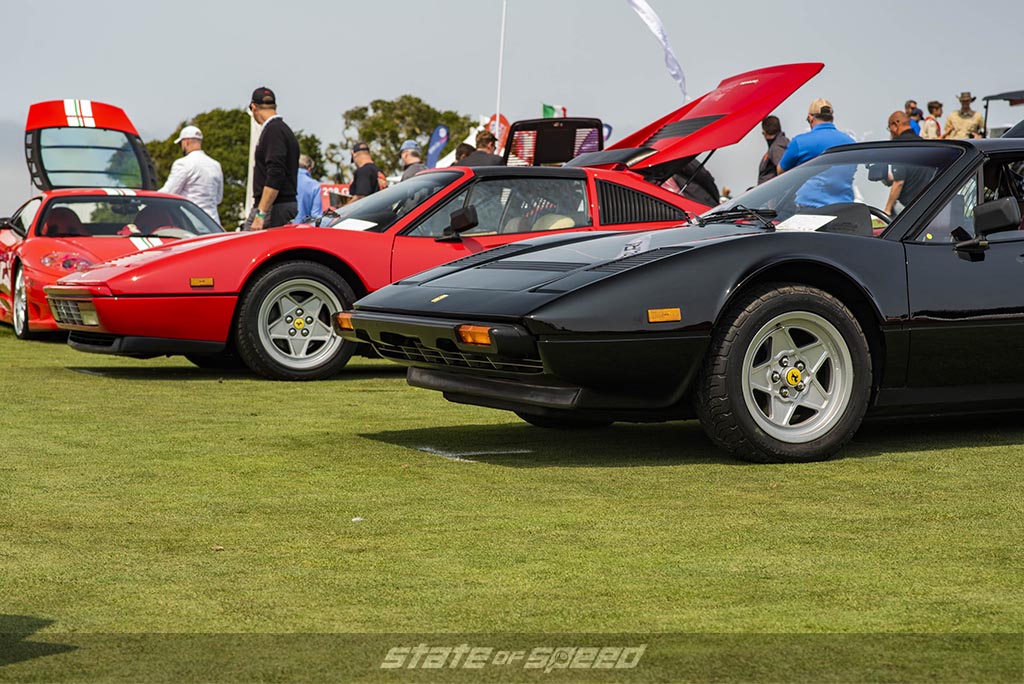 Notes: Think Crockett & Tubbs and the Miami Vice TV show except in the early episodes they were Corvette-based kit cars that Ferrari was not happy about. Eventually Ferrari donated two 1986 Testarossas to the show.
1994-1999 F355
Beginning of the modern era Ferraris with impressive power and handling. Best sounding Ferrari V-8 ever.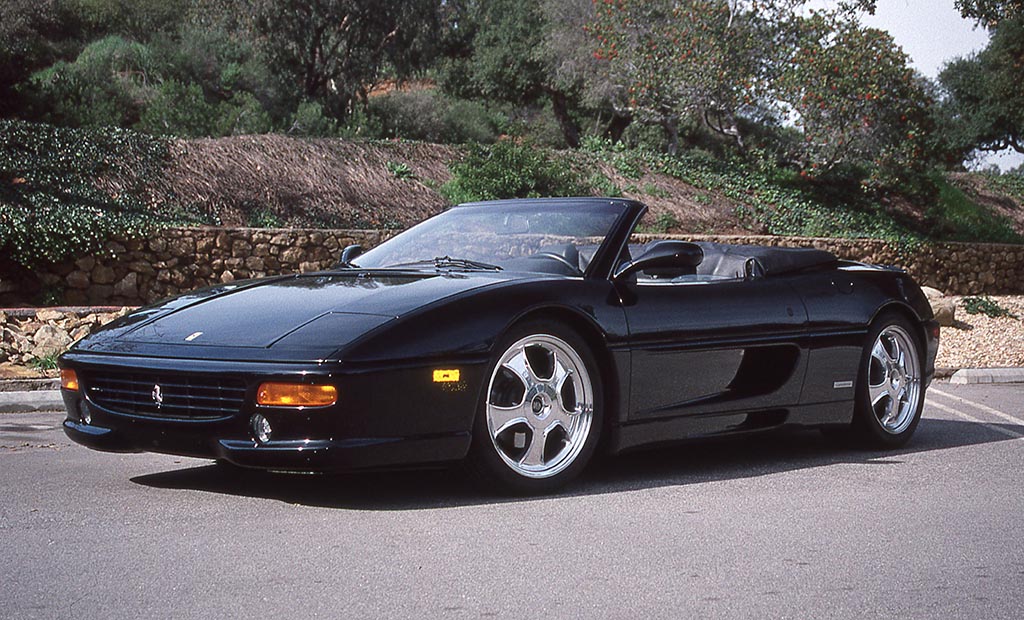 Notes: My old friend Boyd Coddington of American Hot Rod TV fame would let me drive his black Spider convertible. With 375 hp, a six-speed manual and a curb weight of only 2.976 lbs it had great power to weight ratio. If you could find the door handle that was hidden in the side scoop that is.
1987-1992 F40
Ferrari's answer in the first round of 'Super Car' wars and the last car that Enzo personally approved before he died in August 1988. Its twin-turbo V8 produced incredible power in Ferrari's first major use of carbon fiber and Kevlar. Amazing power-to-weight ratio.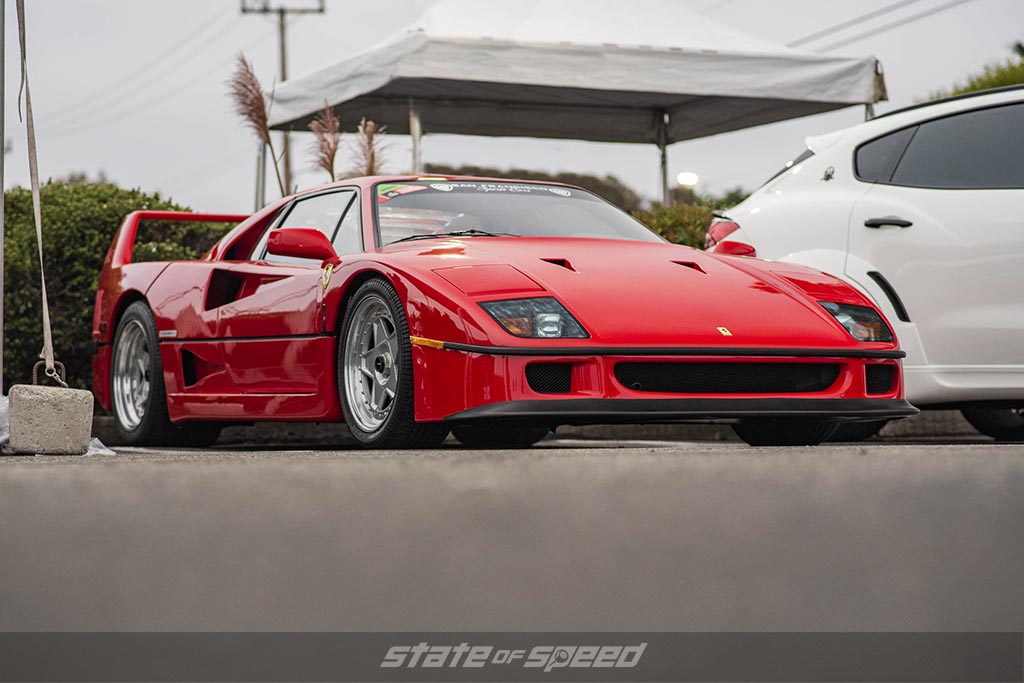 Notes: "We had several F40s back in the day," said Stewart Bassett, CEO of USAutomotive.co.uk. "It was brutal, a racecar for the road that we used to thrash up the M10 in England. It was the first road car ever to officially exceed 200 mph and believe me we tried."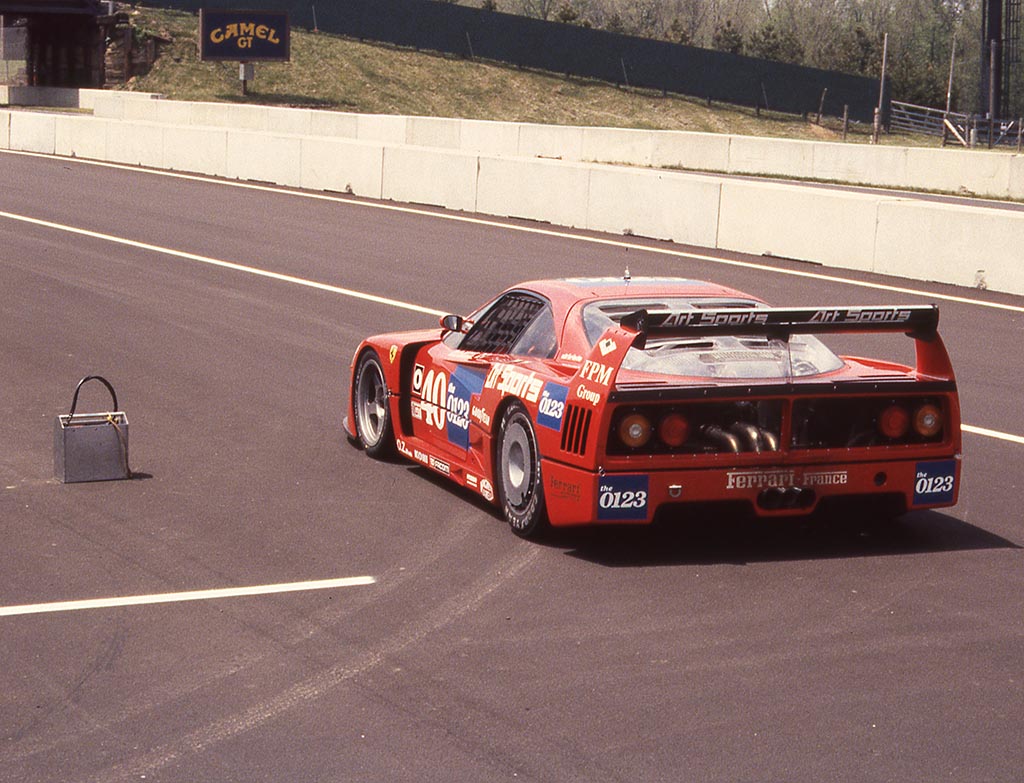 2008-2009 430 Scuderia
This was he last iteration of the F430 model with minimum appointments for maximum performance but it was still comfortable as a road car. In fact, the whole F430 line is also good, but the Scuderia is the ultimate version.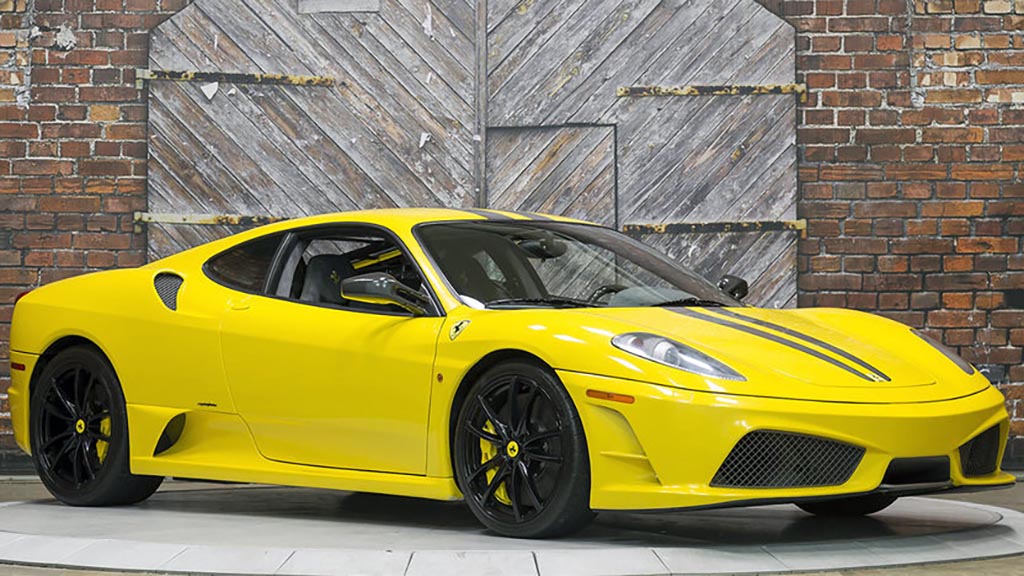 2010-2015 458
The last of the naturally aspirated, 'no-lag' mid-engined V-8 Ferraris. And there was a new in-house design direction featuring clean bodywork devoid of the large side intakes of subsequent models. In Tim's opinion, "more Lotus that you might think."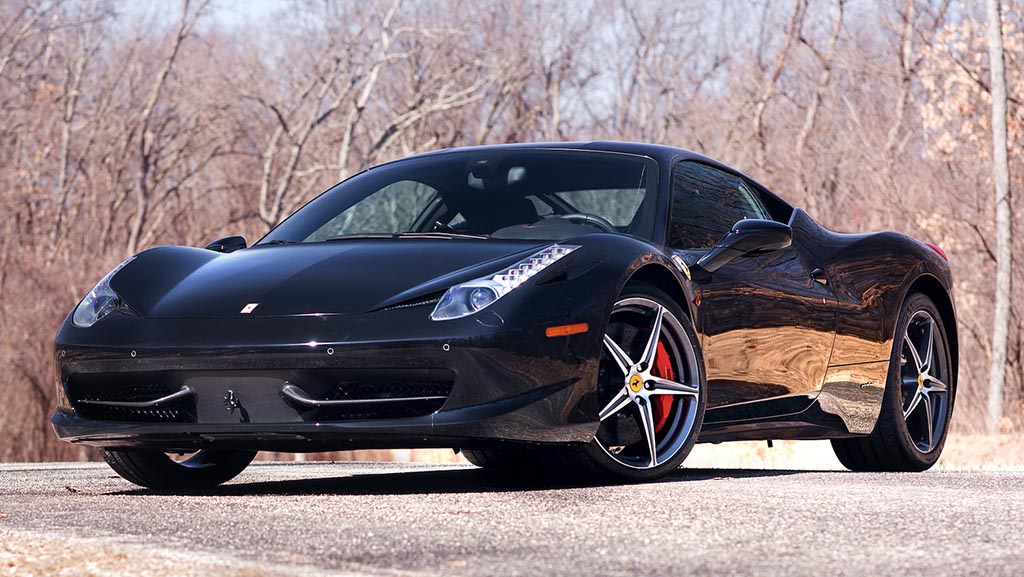 2013-2016 LaFerrari
The beginning of the hybrid era combining a big V-12 with two electric motors for nearly 1,000 hp. LaFerrari is often acclaimed as 'near perfect.'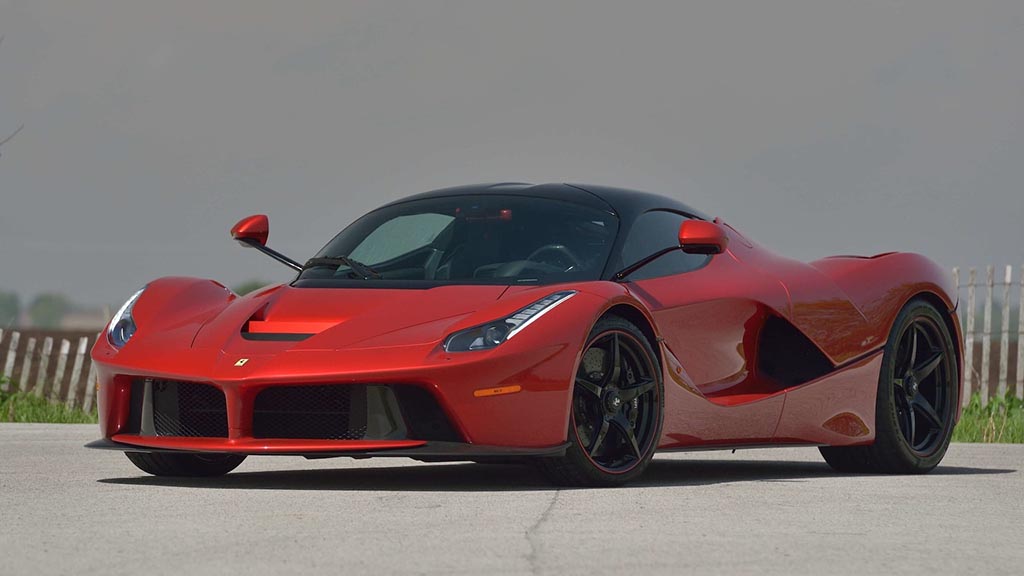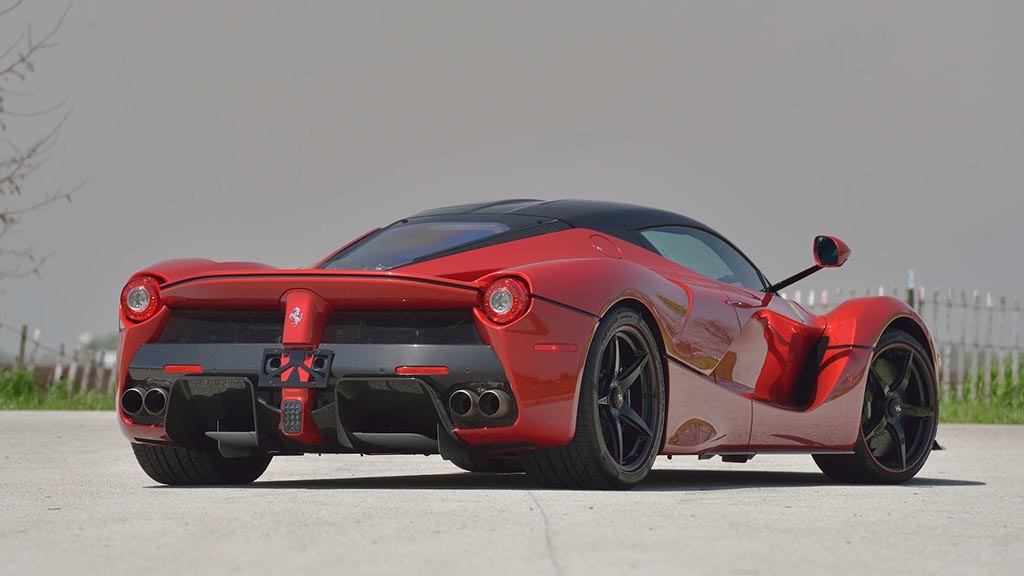 2017-Present 812 Superfast
Potentially the last naturally aspirated V-12. Performance of the 879 hp 'front mid-engine' V12 surpasses the previous F12 TdF in an elegant road car. Massive performance in a superbly comfortable yet drivable car.