Build

 

a

n 

Off

–

Road

 

Truck

 

With

 

a

 

$10K

 

Budget
Get the Parts You Want and Need
$10,000 is just the right sum of money that can be stretched a very long way when spent correctly. Think about it—if you're in the market for a new truck, that $10k can quickly evaporate on dealer upgrade packages that aren't really worth that much money when it comes down to it. It may buy a good amount of factory 'premium' add-ons and accessories, but they might not even be the key items you'd need to work towards building the legit off-road truck you want. Instead, you can take that cash and strategically spend it on quality goods from reputable aftermarket manufacturers who specialize in products that you actually want and need. 
Even if you're looking to outfit an older truck that you may have had around for a while or have finished making payments on, that same $10,000 will come in clutch with turning things around for the better. It's cheaper than going out and buying another brand new truck, that's for sure. So why not invest some money into an older pickup and starting having some off-road fun with it? 
…$10k can quickly evaporate on dealer upgrade packages that aren't really worth that much money when it comes down to it…
Rolling Attire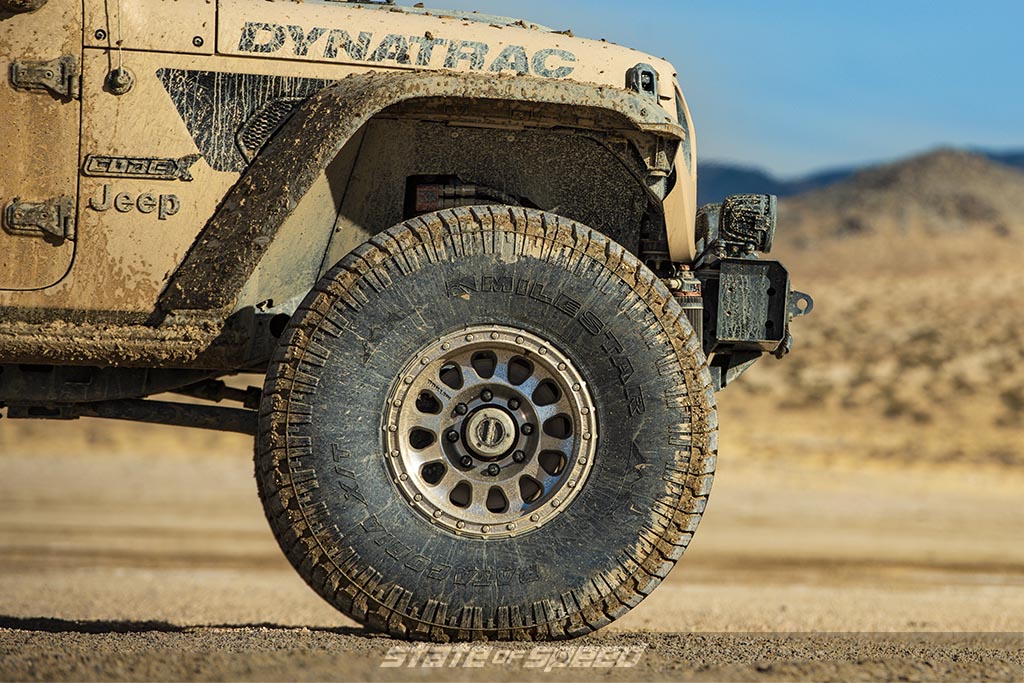 Tires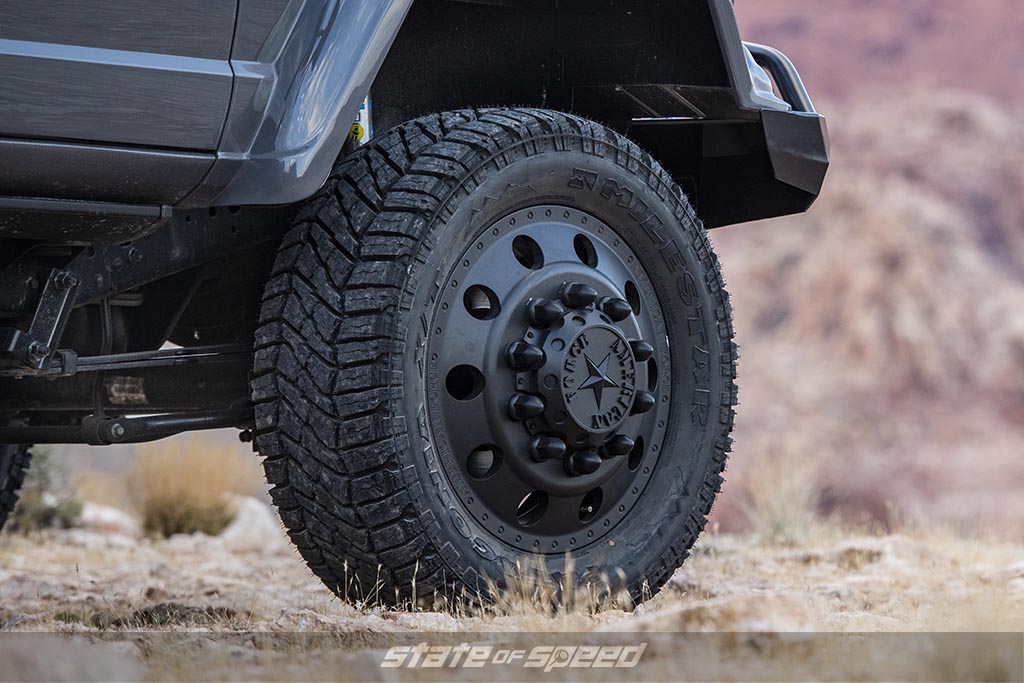 There are a few key categories of parts you're going to have to start shopping around in if you plan to make a go of transforming your truck into an off-road worthy rig. Right out the gate, you'll want to address your truck's tire situation. You'll want to still steer clear of dealer-upgraded rubber here, as whatever tire they'll try to sell you will still be geared toward on-road above off-road performance every time. Instead, take a look at tires that are designed to take on dirt, mud, sand, and rocks—all the types of terrain that you'll be looking to combat while out in the great wide open. Specially designed tread patterns and beefier sidewalls will most definitely be your friends here, and will totally be worth the money you'll invest in them. 
Wheels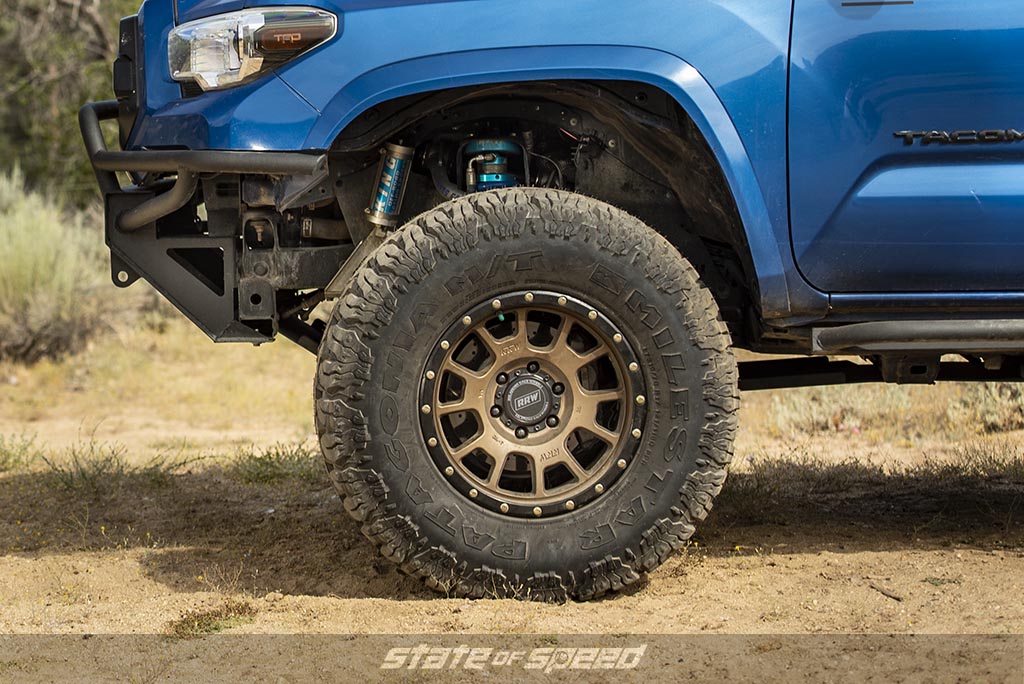 While you can put bigger, better tires on just about any wheel, it's probably wise to spend some money on a set that is designed to better handle off-road situations. Bead lock equipped wheels will prove to be invaluable when you're out on the trail as they provide clamping power to maintain the tire seal instead of relying on inflation pressure alone to keep them held onto regular wheels. This is quite an advantage since lower tire pressure is often used to improve traction on rough terrain. Plan on spending a few thousand of your budget on new wheels and tires. Of course, you could spend a lot more on them but that's all based on your own personal preference and taste. 
Ride Height
Suspension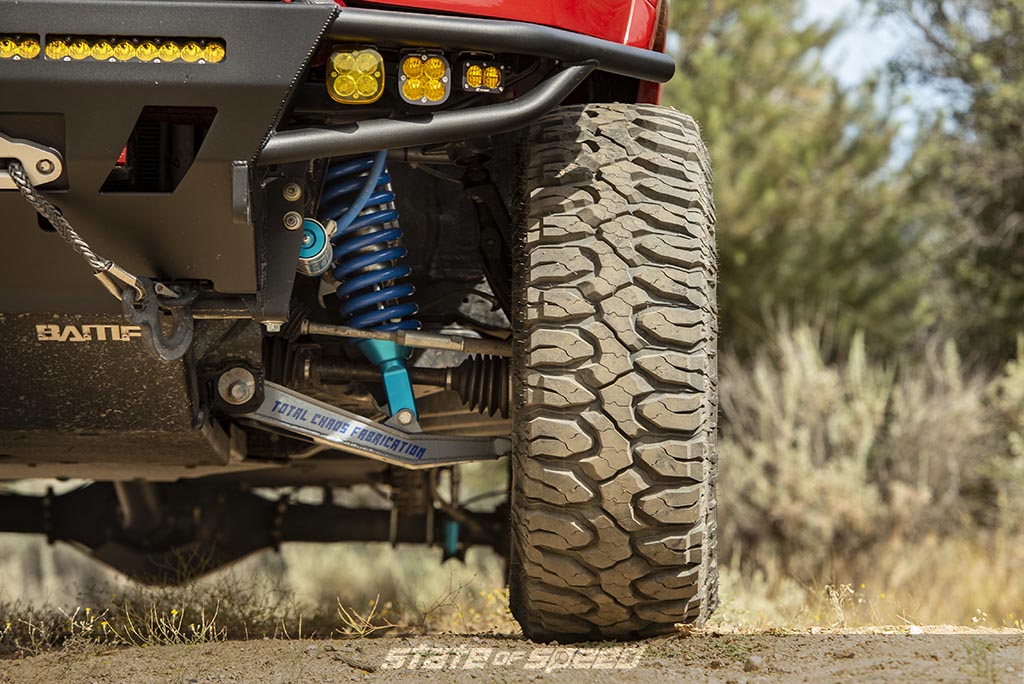 You can get away with spending minimal money on an entry-level leveling kit here and still be able to fit larger wheels and tires all around, and get the look of an off-road truck. While that may make your rig look the part (kind of), you could (and should) go a step further and look into more complete lift kits that will get both ends of the truck up a few inches higher, thus giving your truck the added ground clearance that is imperative in true off-road situations. While you don't have to get your truck crazy jacked in the sky or anything, even a 4-inch lift will do. 
Shocks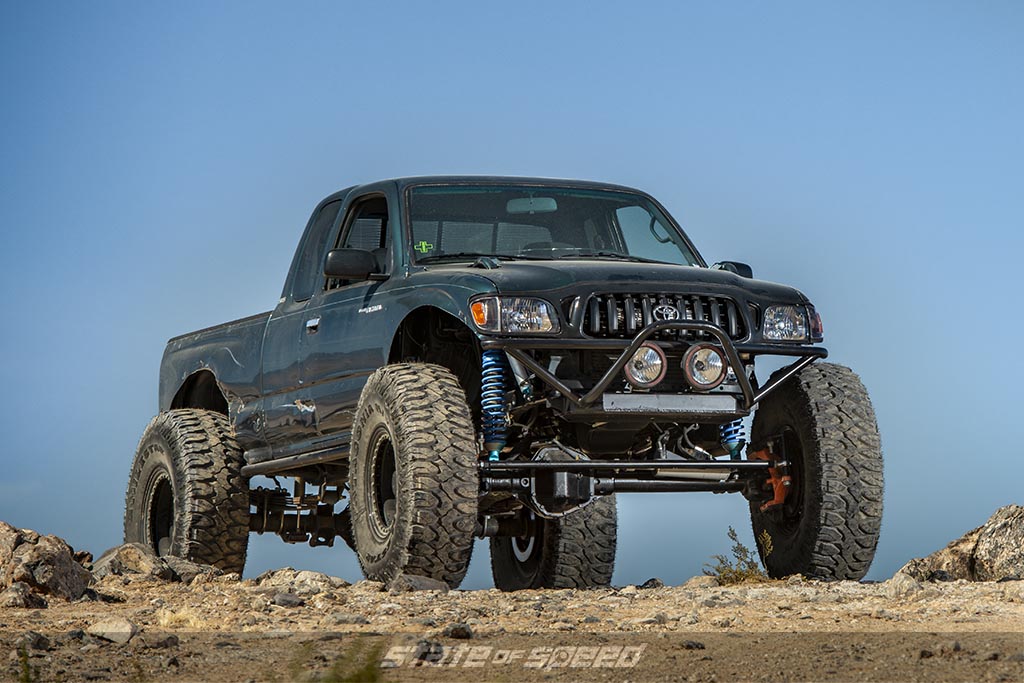 Whichever way you end up lifting your truck, don't forget to upgrade the factory shocks with a set designed to take on and handle increased dampening abilities. Even if you think you might need remote-reservoir shocks, invest in them. They can take much more abuse, and a lot of them can be manually adjusted to better fit the specifics of your particular truck. Of course, they cost more than simple upgraded OEM replacements, but are well worth the money. 
Underbody/Rocker Protection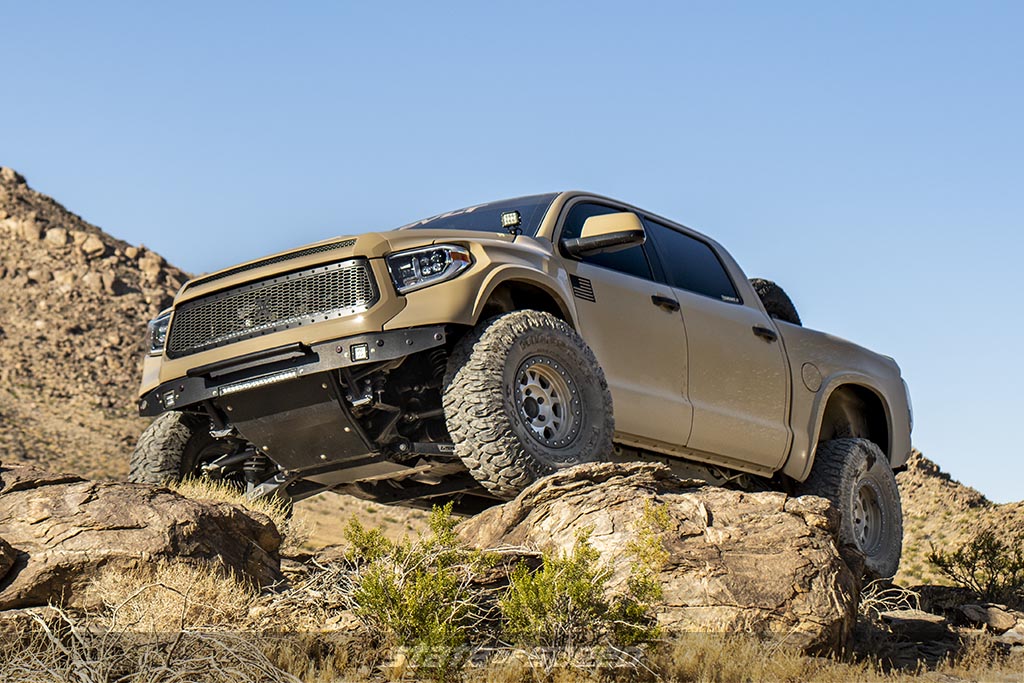 With a truck sitting at a higher than stock altitude, its underbelly becomes more susceptible to damage from debris and other obstacles while bombing the trails. To keep vital parts and systems protected from an unforeseen accident, there are plenty of panels and skid plates available that bolt on and offer peace of mind while you're out having fun. These aren't a requirement, however, but a strong recommendation when it comes to defending your rig against the elements. 
Accessories Make the Truck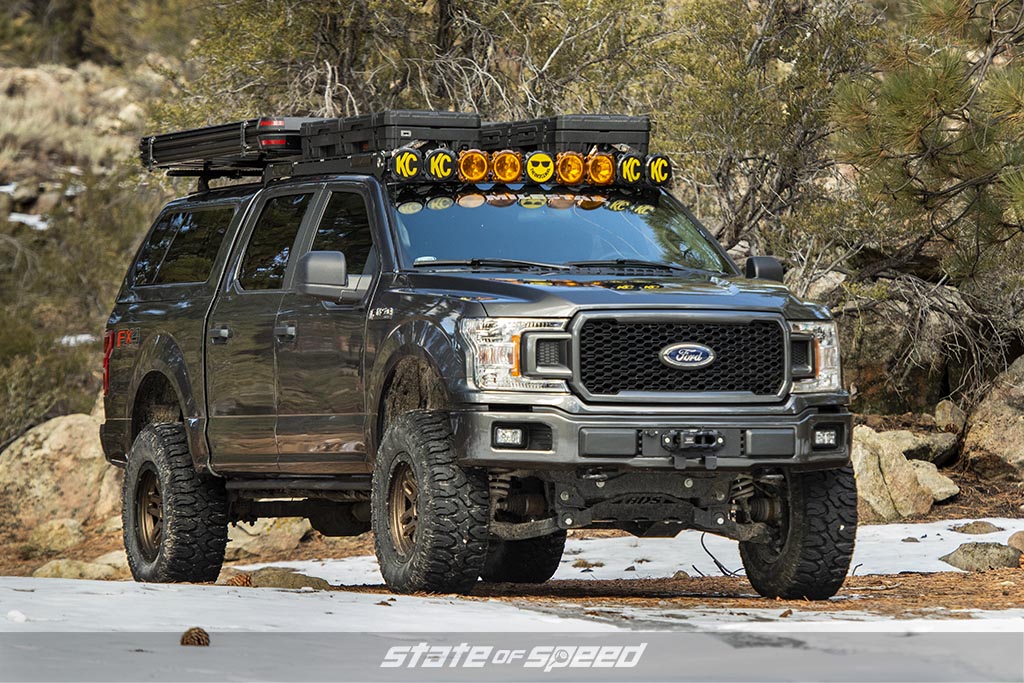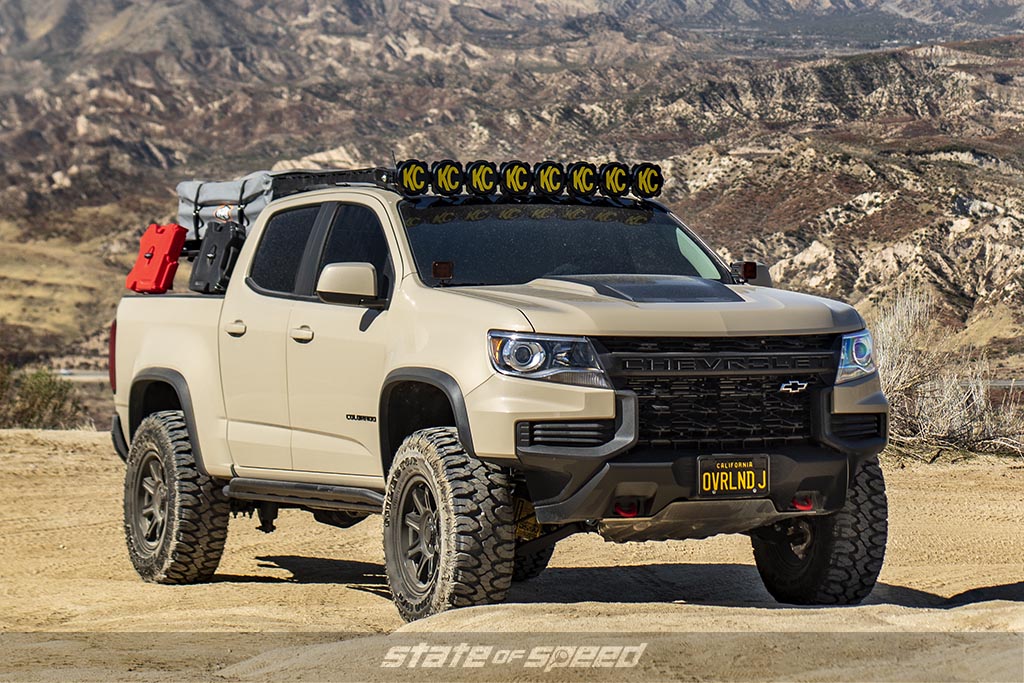 Lighting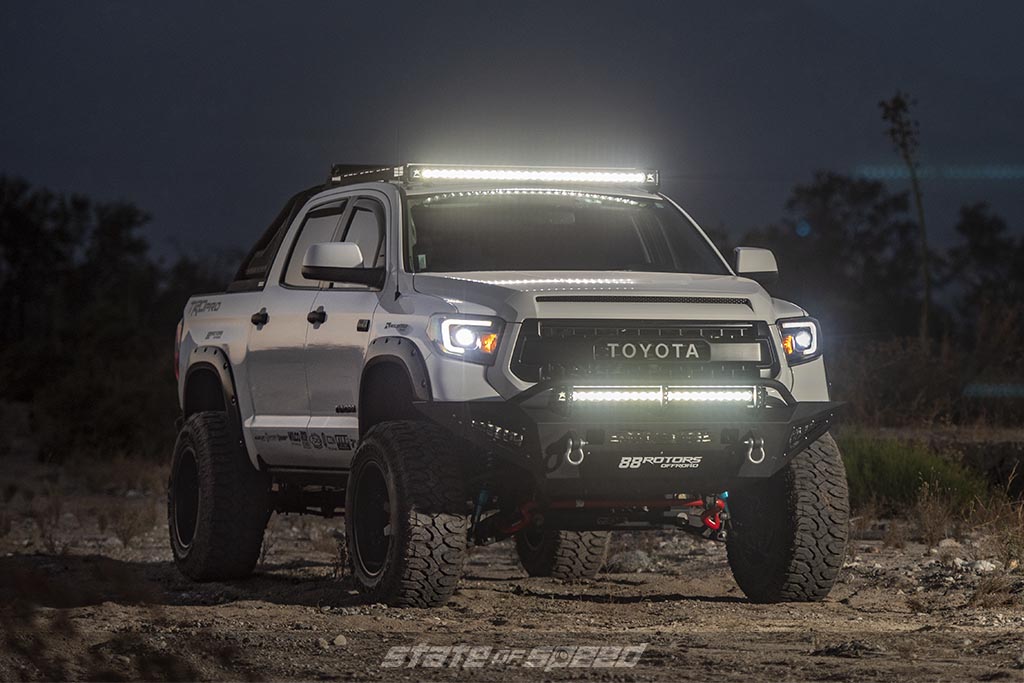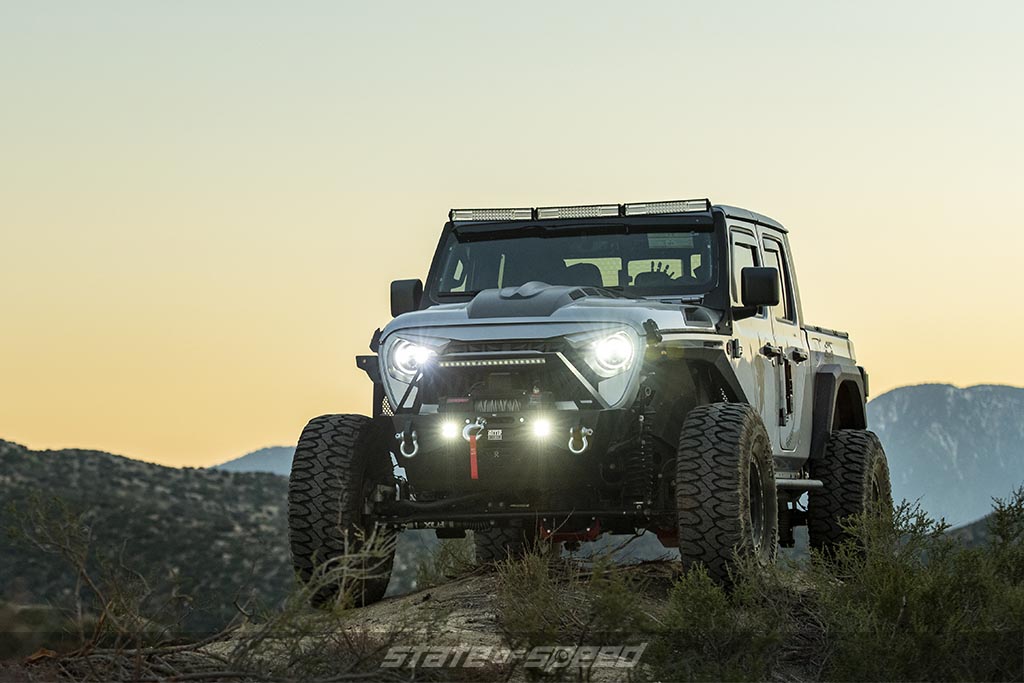 Even if you don't plan on being out in the middle of nowhere past sundown, upgrading your truck's headlights to brighter HID/LED output wouldn't be a bad idea. Heck, while you're at it, it couldn't hurt to wire up some bright auxiliary lighting sources as well. LED light bars, spotlights, or any other type of bolt-on light housing will end up getting a lot of use even if you don't intend to use them often. You'd be surprised at just what kind of pitfall you could avoid with sufficient nighttime illumination in pitch-black visibility.  
Winch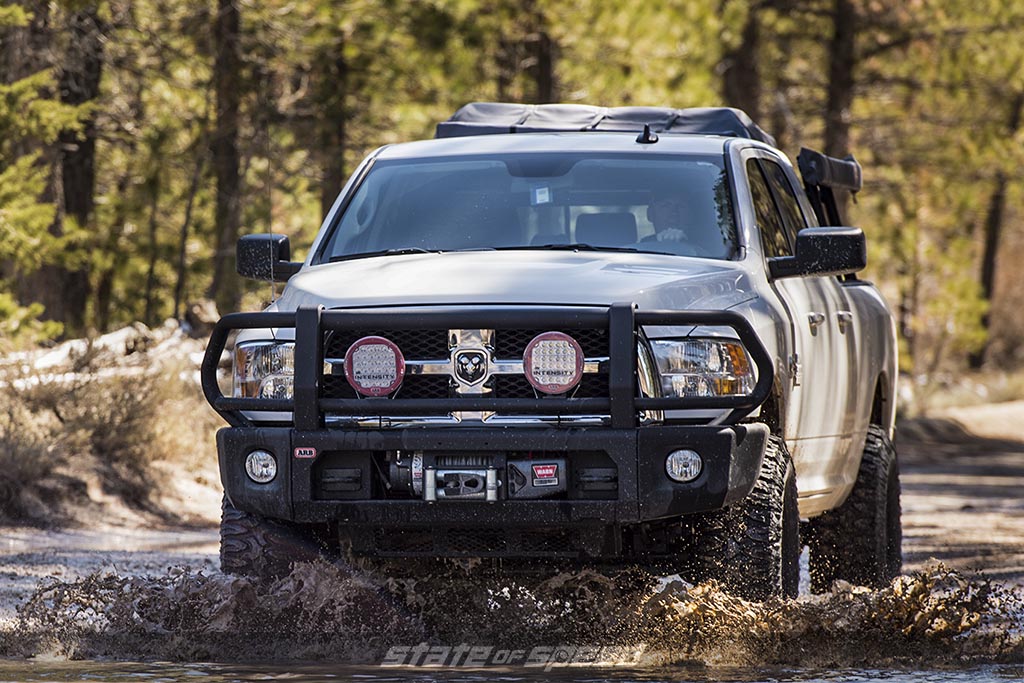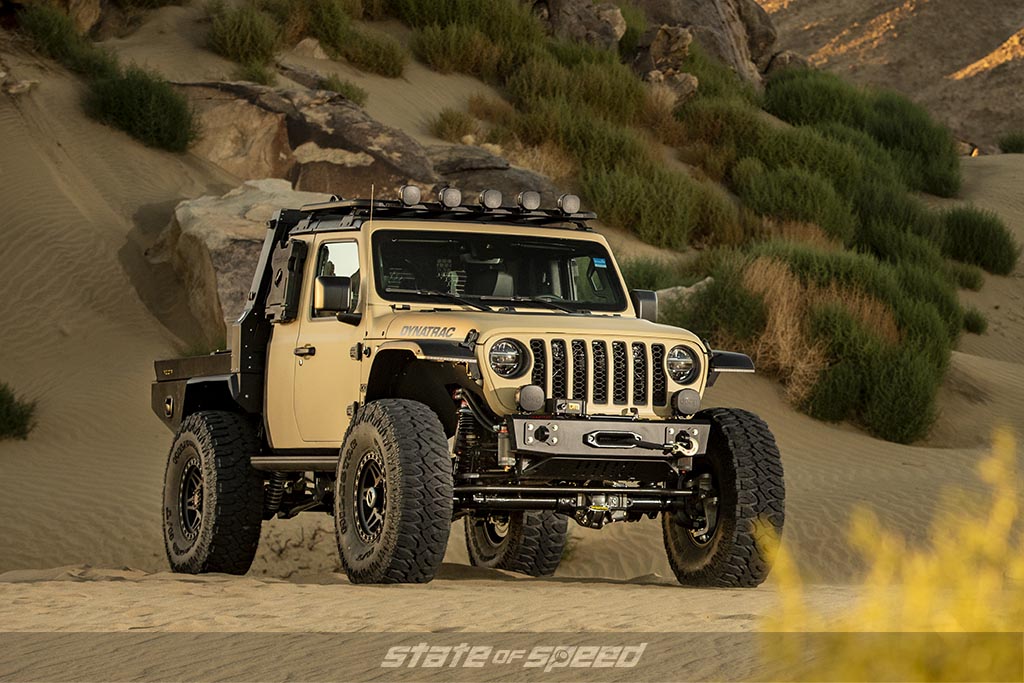 You really don't ever need a winch until you absolutely need one. Whether it's your truck that gets stuck, or a buddy's rig that needs to be pulled out of a sticky situation, you'll be glad to have a dependable get-out-of-jail pass at your disposal.
Brakes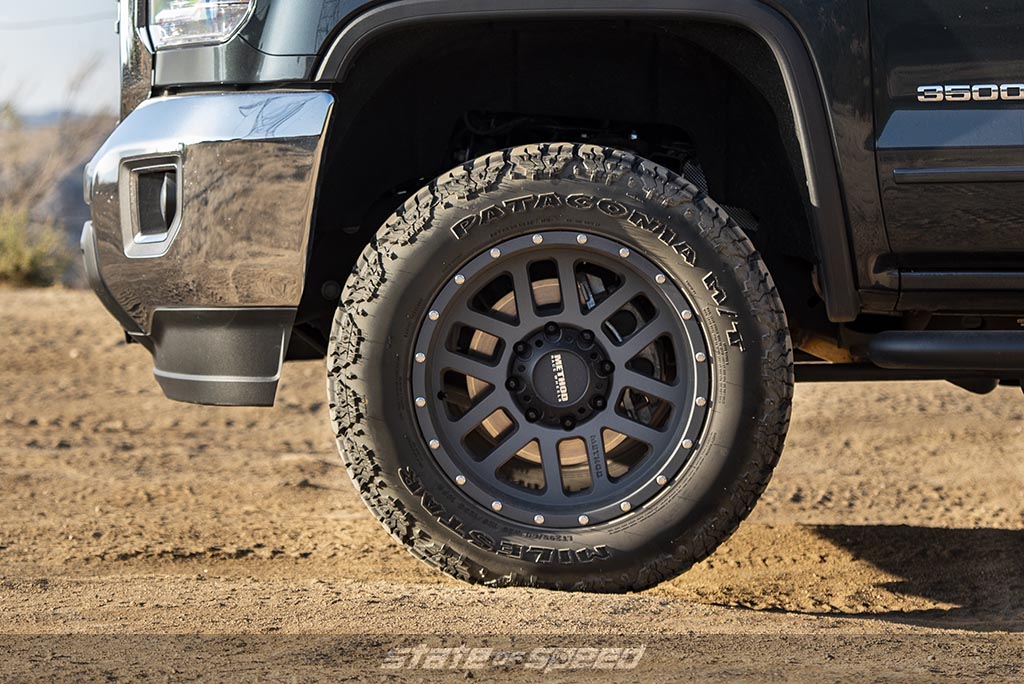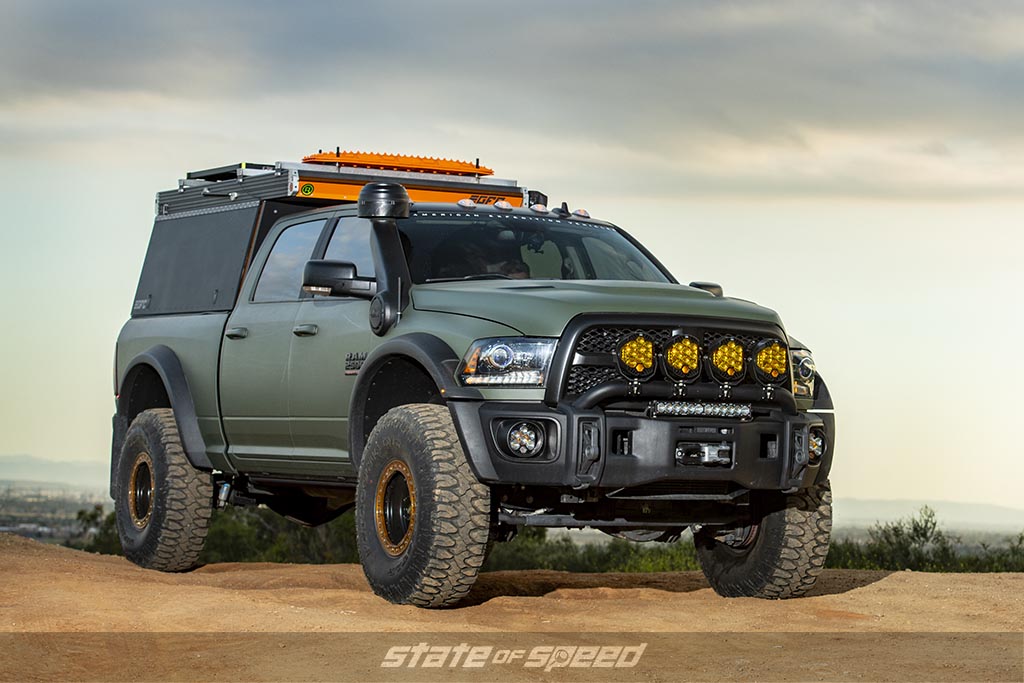 A proper off-road truck definitely deserves an upgrade or two in the braking category. Larger, heavier wheels and tires can rob your truck's factory braking system of precious stopping power. Aftermarket rotors and calipers are an easy solution, and if your truck is still equipped with rear drum brakes, converting them to discs will dramatically improve braking abilities.
Performance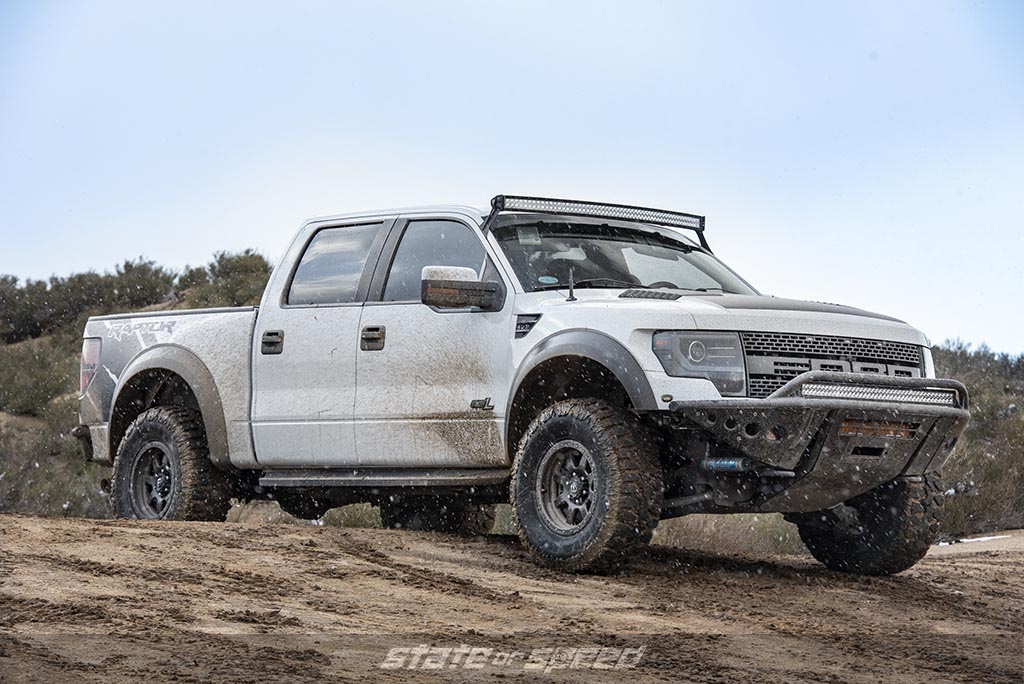 HP & Torque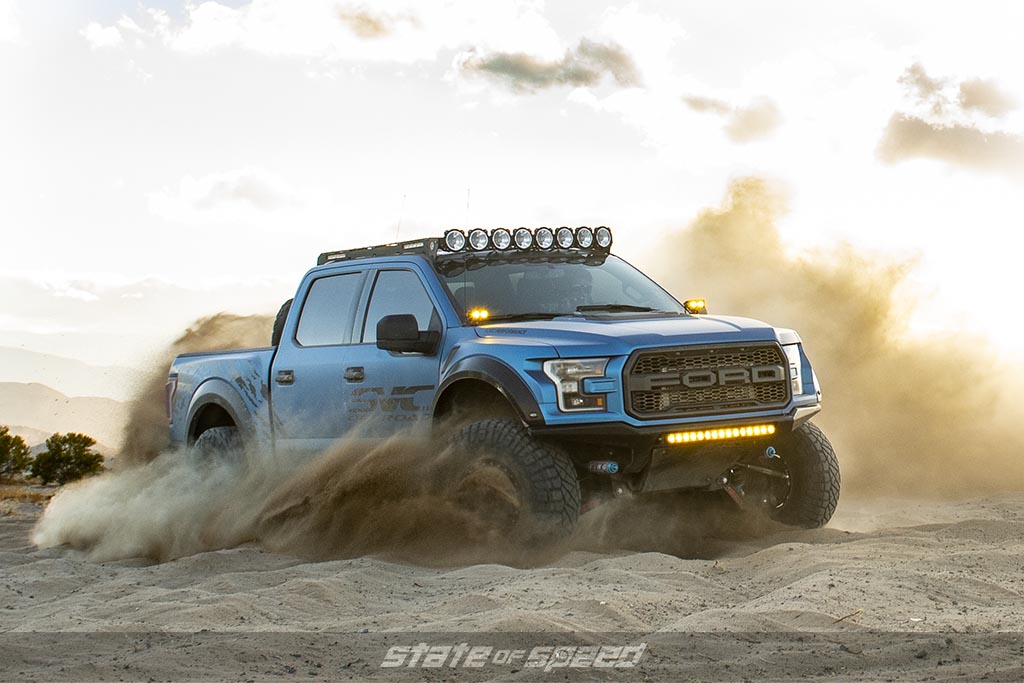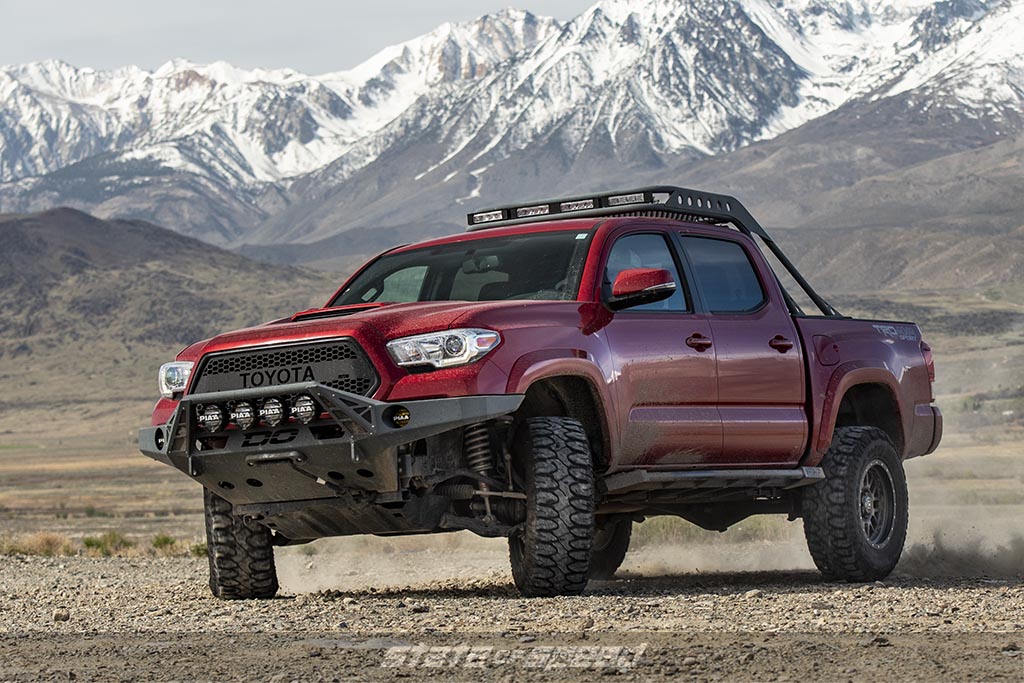 There are a lot of combinations to choose from in this department ranging from simple air intake systems, custom exhaust, digital programmers, and a ton of other products designed to make more power. Pricing and level of skill required for at-home installation vary, so choose wisely and know when it's best to fork over the extra cash for a pro to handle the install. 
Locking/Limited Slip Differential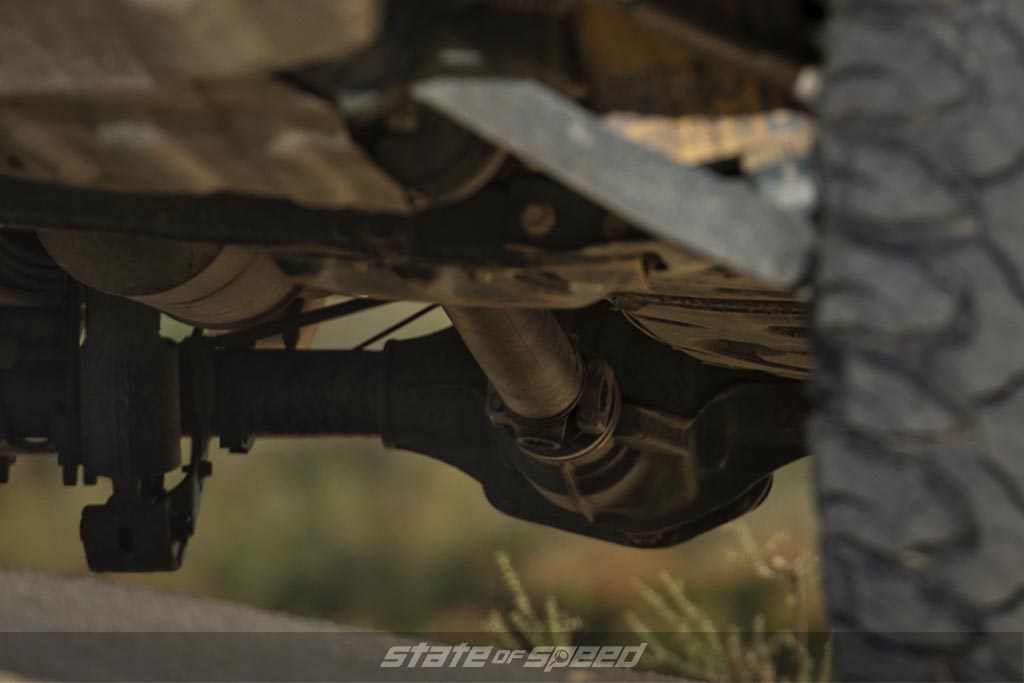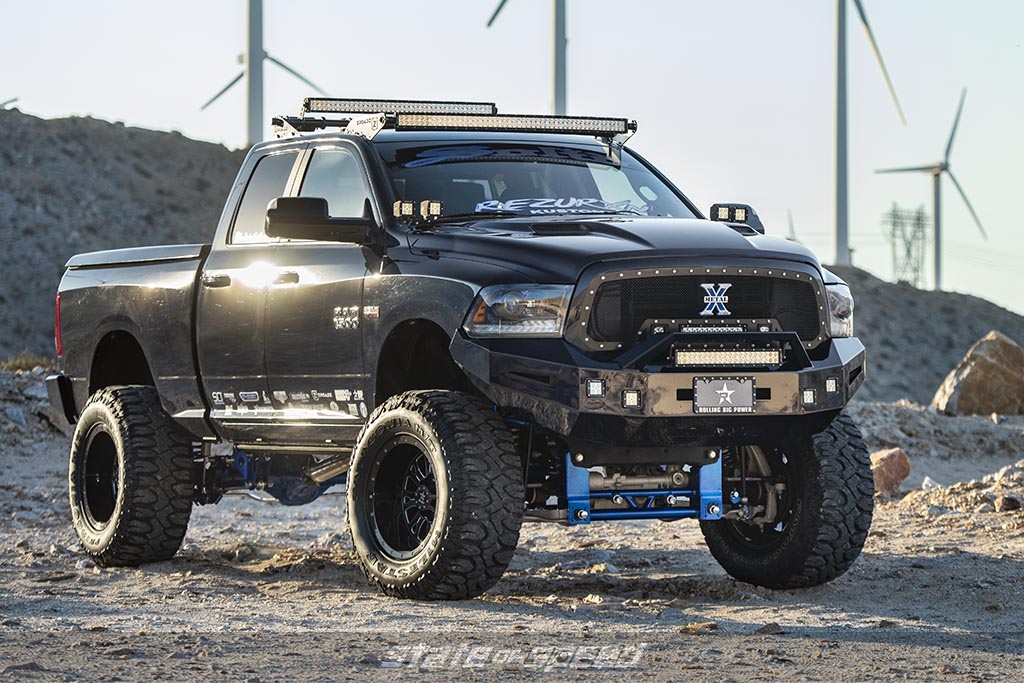 You may not think this upgrade is necessary until you experience the struggle to make enough traction firsthand. Installing a locking or limited slip diff will allow for your truck to spin both wheels on an axle, which really comes in handy while keeping or regaining precious momentum on tricky types of terrain. The boost in confidence of where your truck can go after installation will astonish you.