Mysterious Stranger: 1956 Chevrolet 3100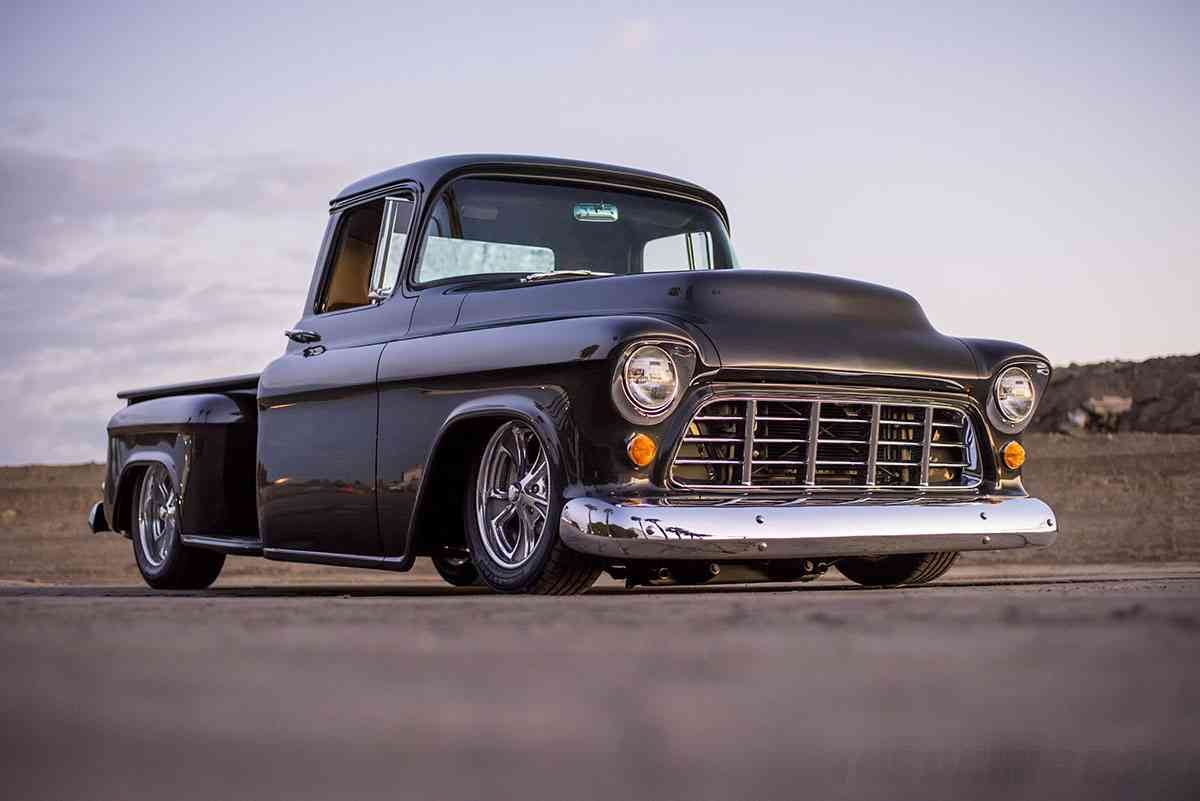 For every marquee Ring Brothers or Foose build you've ever seen cross the auction block at Mecum or Barrett-Jackson, there are hundreds, perhaps even thousands of hot rods and customs built in small shops you've never heard of that trade hands every day. Some are rough, some are so-so, and some are as perfect and polished as the best iron you'll see on the show floor at SEMA.
Eric Samuels of High-Line Motorsports in Brea, California, is in the business of sorting the sheep from the goats – working with his father who founded High-Line more than 40 years ago, it's his job to identify quality classic cars, customs, and hot rods with just a limited inspection and often no information on a vehicle's history.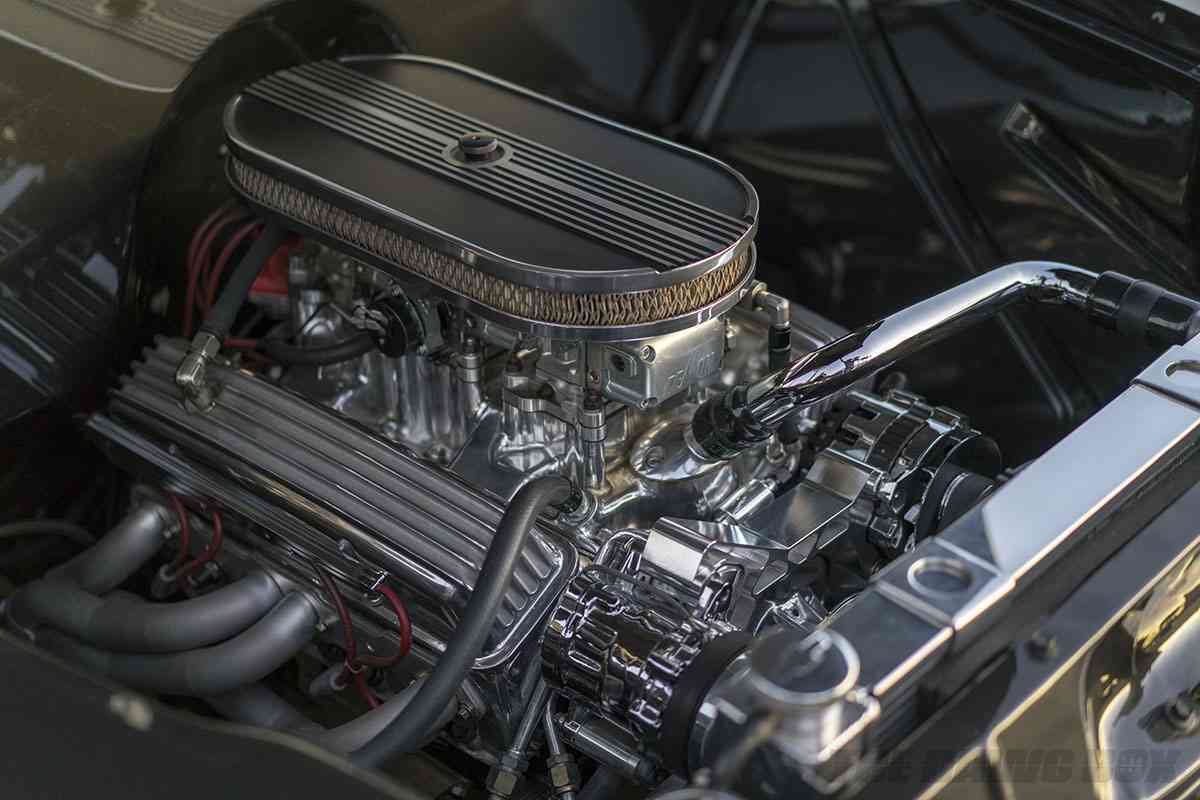 Such is the case with this 1956 Chevrolet 3100 pickup; per Samuels, "We took it in trade. We got it from somebody who bought it already done, so we weren't able to find out who built it originally." Even so, the quality of the work shines through, from the paint to the interior to the driveline. Under the hood of the 3100 sits a small block Chevy V8 of unknown specification, which by itself is a rarity for a modern hot rod.
"Everything done nowadays has an LS engine in it, and for this to even have dual carbs was a little strange," Samuels admits. Those twin Demons hint at more than 350 cubes, but without disassembly, it's impossible to know the engine's exact specifications. "Unless we open things up to find out, it's hard to know for sure, and between time and money it's something we usually don't do."
Regardless of exact spec, that SBC backed by a 700R4 overdrive transmission and a reasonable final drive ratio (Samuels guesses the 10-bolt is running 3.11 gears) makes it a comfortable cruiser. The air suspension with an onboard compressor and in-cab controls let the driver go from stanced to road-ready at the touch of a button, and every amenity is in place for a daily driver.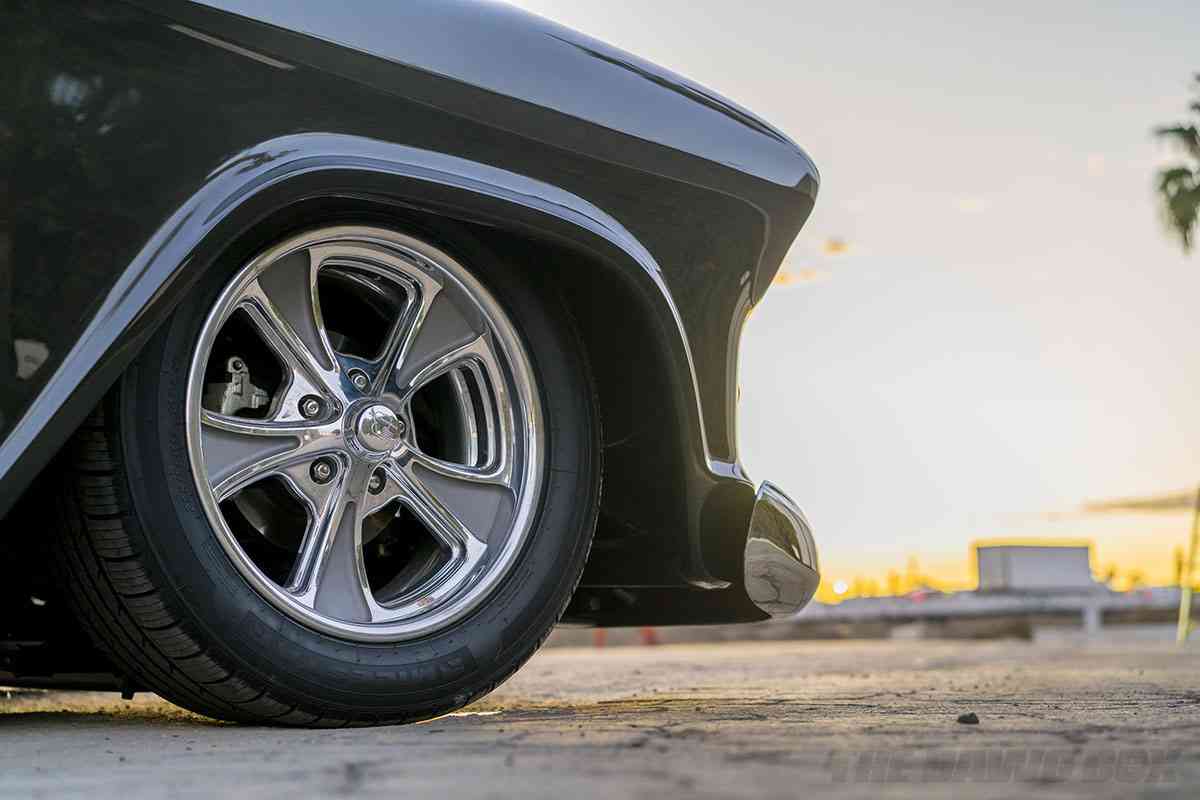 Part of that nuanced ride comes thanks to the Milestar MS932 Sport tires wrapping the Billet Specialties wheels. The right rubber makes a huge difference in performance and comfort, especially in low profile applications like this pickup. It's easy to end up with a buckboard ride quality with the wrong short-sidewall performance tires, but these 225/55R17 front and 255/55R18 rear tires are engineered to give an outstanding balance of traction, treadwear, and road manners to match the refinement of the rest of the package.
"It has all the late model comforts – you have leather, a tilt column, power windows, power disc brakes and power steering, Vintage Air – it's basically a late model car with an old-school body," Samuels explains. "Being around stuff a while, you know 'this is done right, this is rough, this will sell, this won't.' Don't get me wrong. There have been times when we've bought a car at auction that was a lot worse than we thought, but you take the good with the bad, and hopefully it's more good."
Though this Chevy 3100's origins will forever be shrouded in mystery, it's definitely one of the good ones. The bottom line for Samuels? "This one was so nice that it pretty much sold itself."