From Show to Go:
1967 Chevrolet Chevelle
The yearly pilgrimage to the Las Vegas Convention Center for the SEMA Show draws hundreds of vehicles built specifically for that event, showcasing the latest, newest, and best the automotive aftermarket has to offer. Whether they're million-dollar concepts from an OEM or a one-off custom put together by a shop with one lift and an open trailer, they'll get a few short days in the spotlight before fading into history. Many won't even set a tire tread on asphalt beyond the trip between their transporter and the convention center floor. This 1967 Chevrolet Chevelle isn't one of them.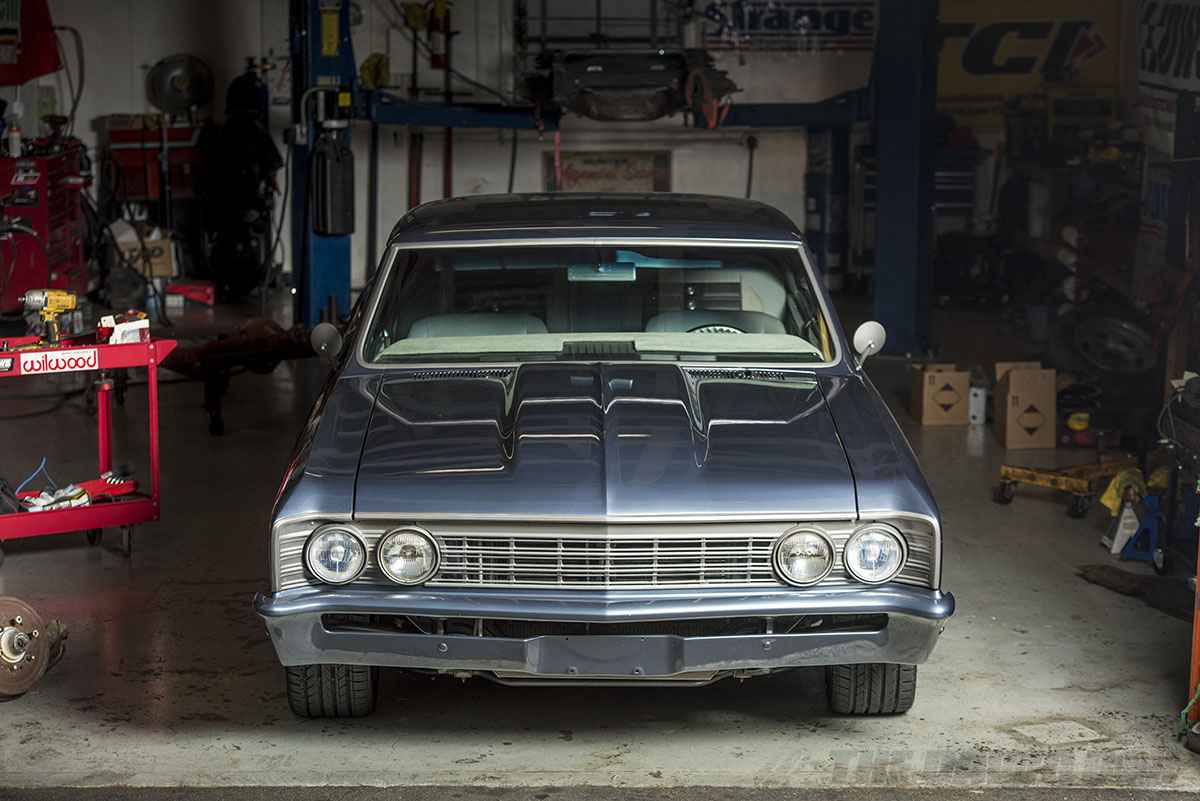 The 1967 Chevelle you see here was crafted for the 2013 SEMA Show to highlight TMI Products' XR interiors for classic cars, but after it had its 15 minutes of fame on the convention center floor, it didn't suffer the same fate as so many SEMA cars do, relegated to the back corner of a shop or sold to a collector with more time spent with a microfiber cloth in hand than the steering wheel and shifter.
Instead, owner Jimmy Dingwell did the unthinkable – he actually drove it, and drove it a lot. So much so that when we recently caught up with it a few years after its SEMA debut, it was in the hands of Darin Smith at DWS Classics in Huntington Beach, California for a little refreshing.
"Right after SEMA, they got out and drove this puppy. It was in a couple of magazines, and then right afterward they started driving it," Smith explains. "It came to us needing some maintenance. Even SEMA cars wear out and end up needing some love too, I suppose. When it came in it was making some noise – the exhaust was banging up inside the quarter panel of the car and it had some suspension bushings that were worn out, so we went in and re-bushed it to get rid of some of the thumps and knocks in the car."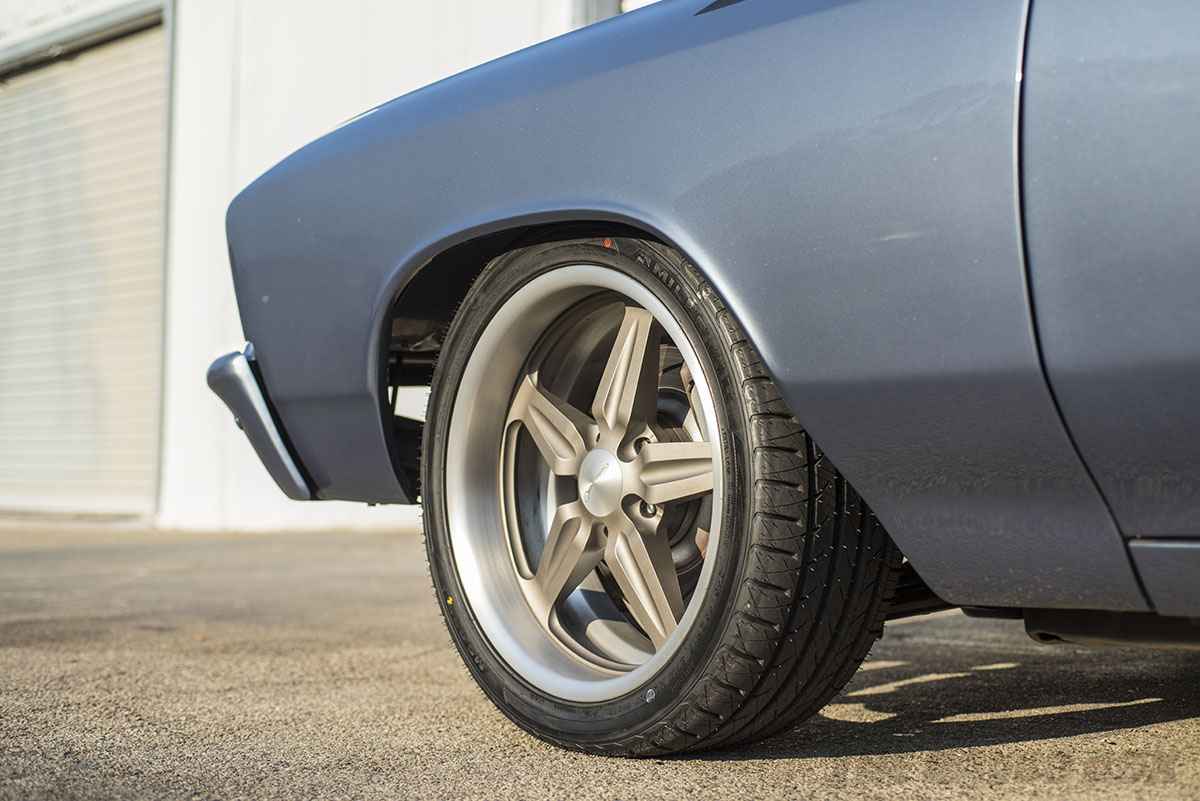 Along with the general TLC, the Chevelle was also in need of new rubber, and Milestar MS932XP ultra-high performance tires were the go-to choice. "It's got a performance suspension and brakes, and it handles pretty darn well," says Smith. The W-speed rated MS392 XP, designed specifically for 18, 19, and 20-inch wheels and low-profile applications has the exceptional grip, stability, and comfort to match this Chevy's top-tier handling capabilities without sacrificing wet traction – an important feature for a car that gets driven in the real world.
"It's quick, it handles, and it's a lot of fun to drive," Smith continues. "It has a manual transmission – a Hurst-prepared 5 speed – and manuals are always more fun." The Rapp Racing 355ci Chevy small block delivers an estimated 550 horsepower and serves as the only source of audio for this Chevelle. Per Smith, "It handles and stops nice, and it has AC. It just doesn't have a stereo. It's nice to hear all that music from the engine…"
With the wear and tear addressed, this former SEMA star is back on the road and ready to be enjoyed once more, the way classic cars should be. "It's a real nice, clean, well-built car," Smith concludes. "What more can I say? Everyone who sees you driving it gives you a thumbs up. You can't be shy in that thing."