Wanderlust: The 1956 Chevy Nomad
Finding A New Home For A 1956 Chevy Nomad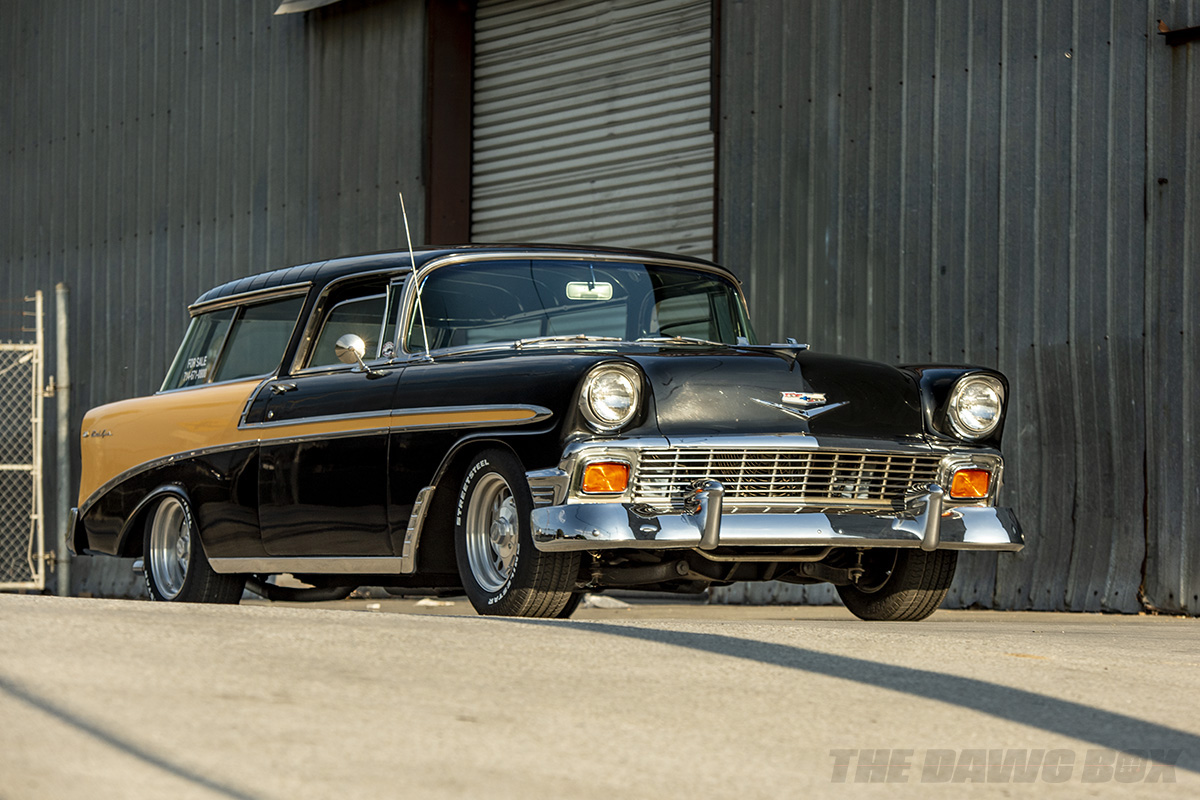 If you've ever had the pleasure of driving a Tri-Five (55-57) Chevy, you know how great the view is from behind the wheel. The wide curved glass windshield and the high seating position make the outside world into a panorama, like a widescreen TV that you can drive right through. A Bel Air or 250 is almost the world's best road trip car. Almost? Enter the Chevy Nomad.  It's got all the style and chrome of the famous Bel Air, but that station wagon rear makes you want to throw a surfboard on the roof, a friend or five in the back, and spend an entire summer, or maybe a lifetime just traveling the country watching the world over that chrome jet on the hood.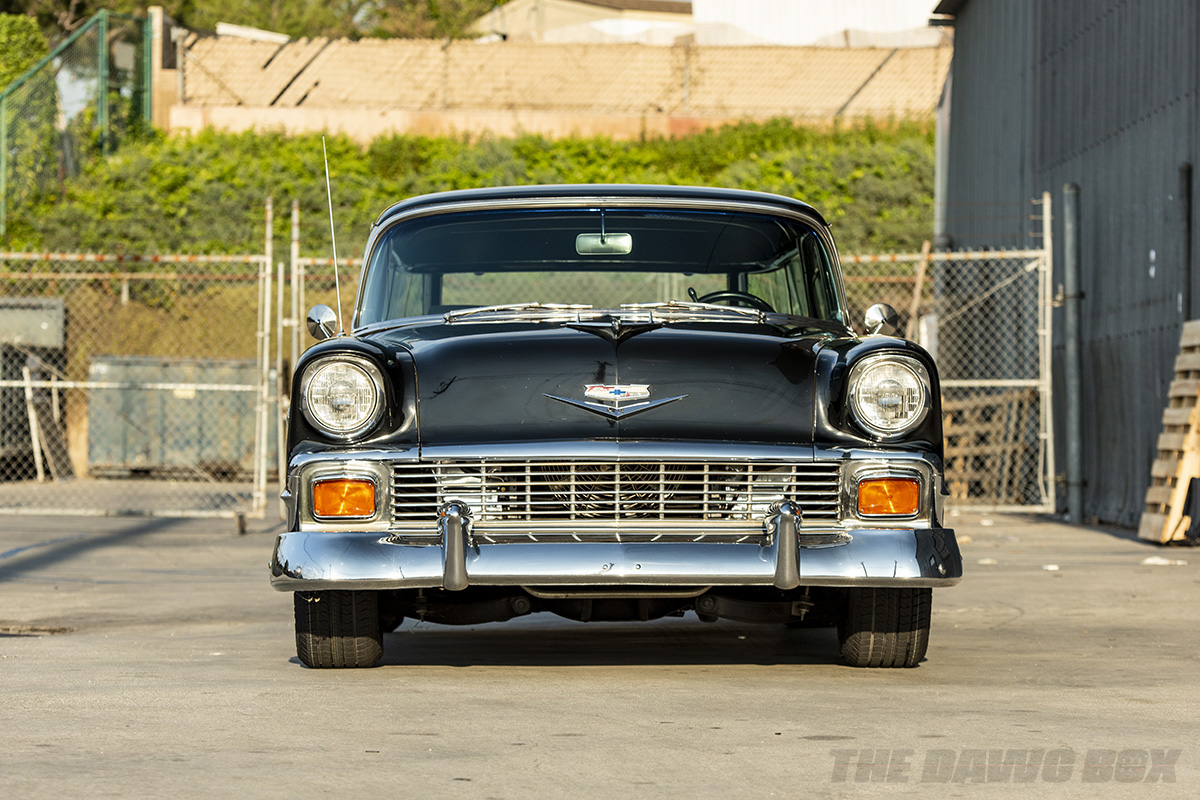 The Nomad name has been on a variety of Chevrolet models over the years, from its inception as a Corvette-based concept in 1954 to full-size Impala wagons, midsize Chevelles, and even on vans before returning to concept car status in 2004. The most famous carriers of the Nomad name though are definitely the Tri-Fives. Say "Nomad" to any car fan and they'll instantly picture that groundbreaking—nearly hatchback—back end with its era-defining fins and vertical chrome stripes mated to long forward-slanted front fenders and of course, that broad, curving windshield.
Eric Samuels' High-Line Motorsports two-tone 1956 Nomad is a perfect example of what makes these cars so appealing. First there's the peachy-gold spear cutting through the midnight-black paint, all surrounded by the sun-catching brightwork that made the high-end, two-door Nomad such a stand-out from base model four-door wagons in the '50s. Inside is a tailor's shop of tweed, covering the rear bench and front bucket seats. It's the kind of interior that instantly makes you picture yourself, window down, arm on the door frame, heading out for an adventure.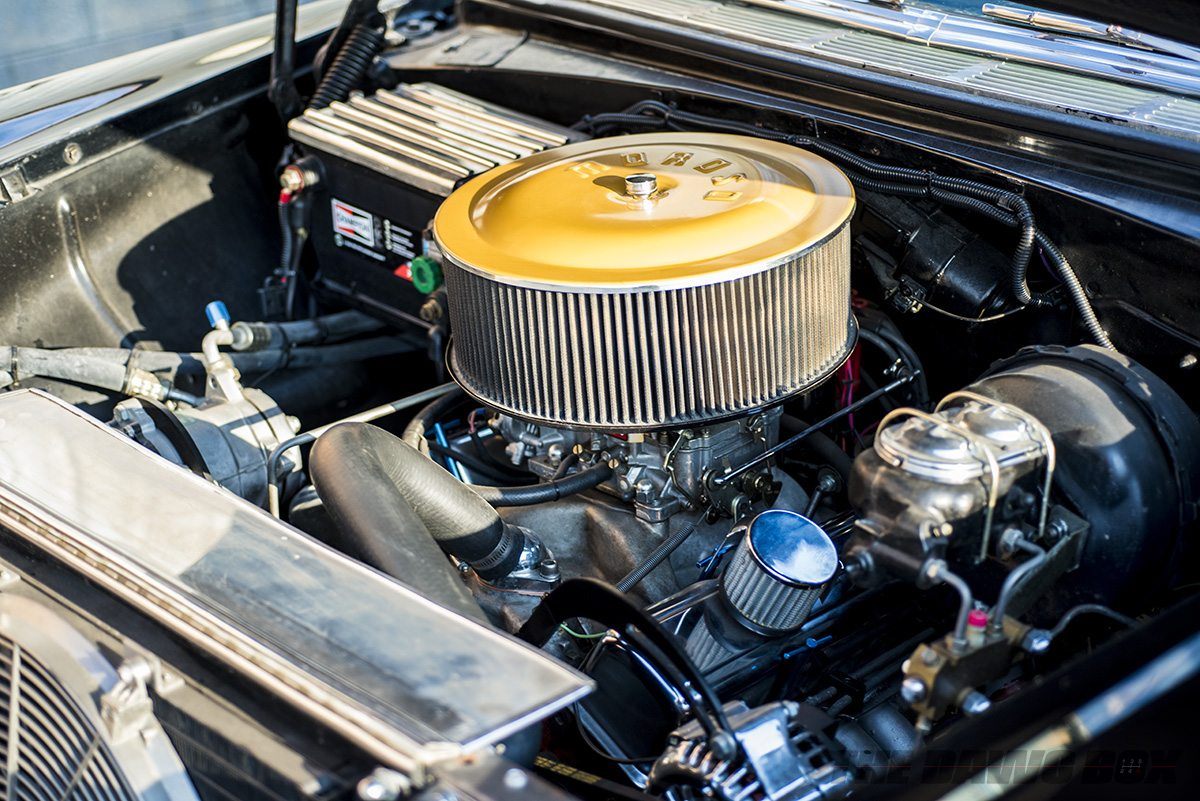 The best part though is the underpinnings beneath all that sheetmetal and trim. Rather than the stock 265ci V8, Eric's Nomad boasts a GM crate 350 small block backed by a 700R4 automatic transmission. Like any good hot rod, it sends the power back to a Ford 9-inch rear which redirects it to spin a set of aggressively designed billet wheels wrapped in Milestar StreetSteel rubber. "I've driven this car to a couple of shows and swap meets," says Eric. "It drives like a new car because of the late model running gear but with the original look."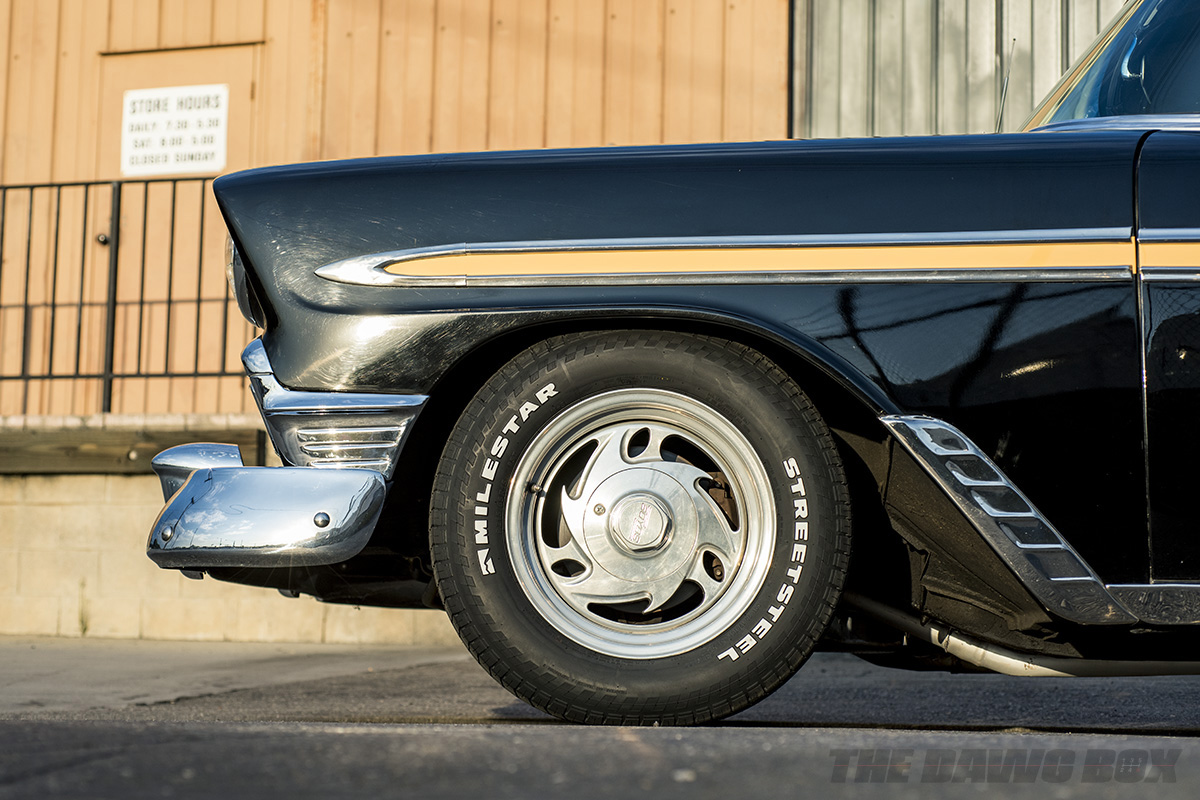 Eric doesn't plan to keep the Nomad. High-Line is a classic car dealership in Brea, California and if he fell in love with every car that came through his family business over the past 40 years he'd have a bit of a problem finding storage (and paying his bills), but he's been especially fond of the Nomad and doesn't think it will be hard to find it a loving home. "Tri-five Chevys are very popular," he tells us. "People like everything from the Bel Air to the pickups, but especially the Nomad."