This 1961 Chevrolet Impala Is Effortlessly Graceful
One of the things that distinguishes true craftsmanship is making perfection look easy – long hours spent behind the scenes to ensure every element of your work is flawless, but all the outside world sees is a masterpiece that demonstrates a subconscious flow that just seems right. Such is this 1961 Chevrolet Impala, built by Hill's Rod and Custom.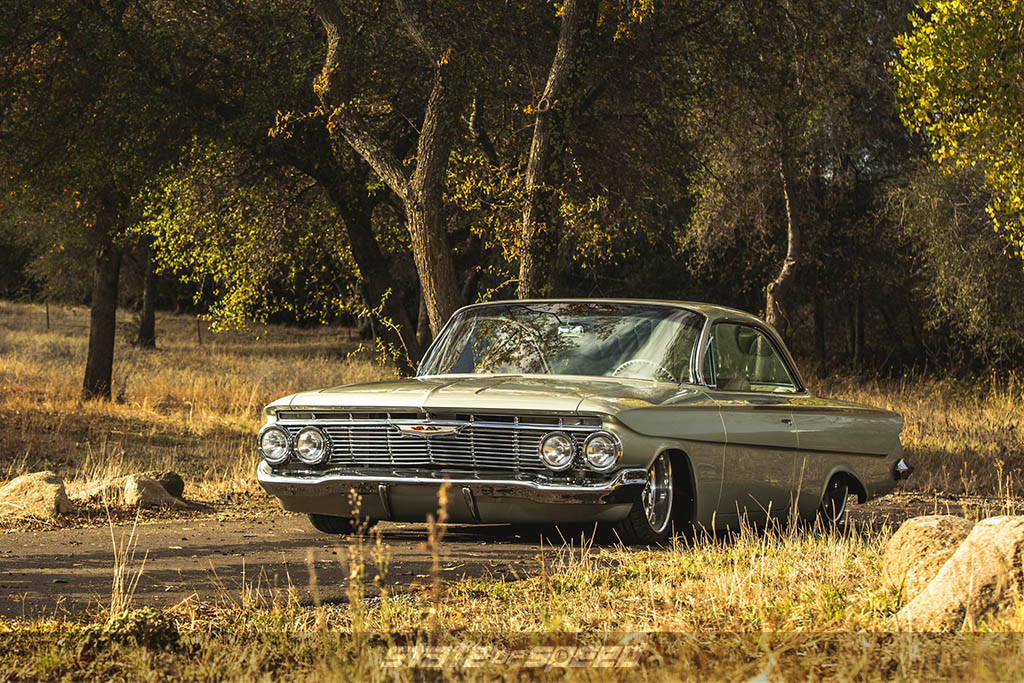 For the 1961 model year, Chevy did a complete rework of the Impala, which had made its debut in 1958 as a top-of-the-line Bel Air. Just one year later, the second generation Impala became its own series, and in 1961 the third gen Impala received yet another complete redesign. The most visually striking aspect for the '61 was the "bubbletop" roof line, which replaced the preceding Impala's substantial C-pillar with graceful, arching sheetmetal that was far less obtrusive. The 1962 model returned to a more conventional rear roofline and backlight, making the '61 visually unique among its siblings from the early Sixties.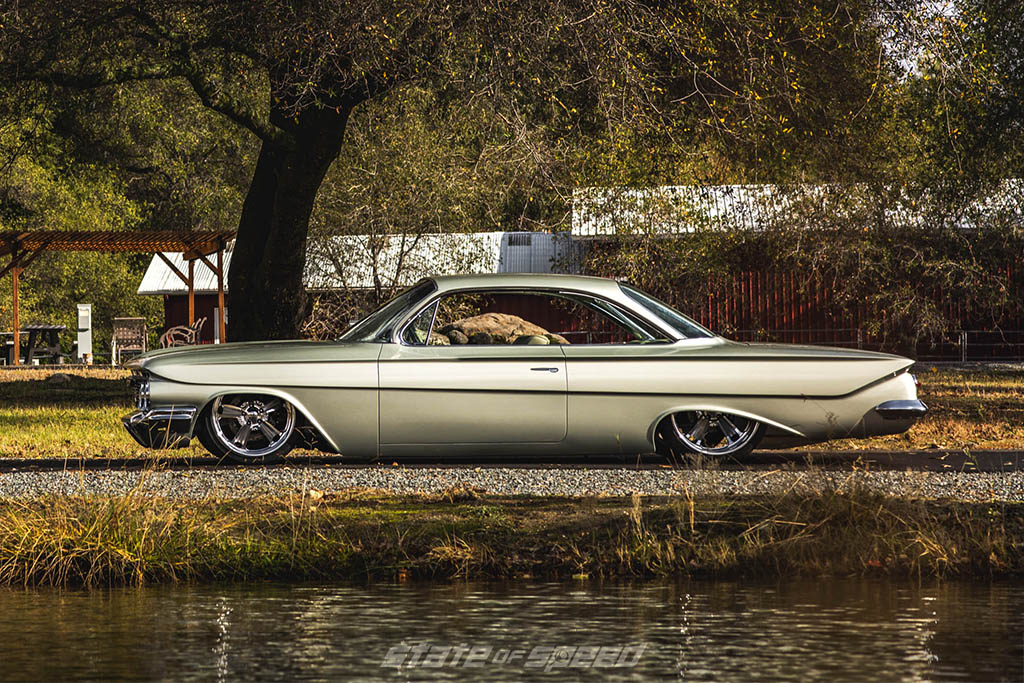 Over the years, the bubbletop Impala's popularity has never faded – among the many designs produced by the Big Three during the early muscle car era, the 1961 Chevrolet Impala's visual language never really fell out of fashion. It managed to thread the needle between 'forgettable' at one end of the spectrum and 'over-the-top' at the other, earning a place as a timeless classic. When a car like that comes into one's possession, the challenge is to respect the design while still having something new to say, and our feature car is a perfect example of how that can be achieved.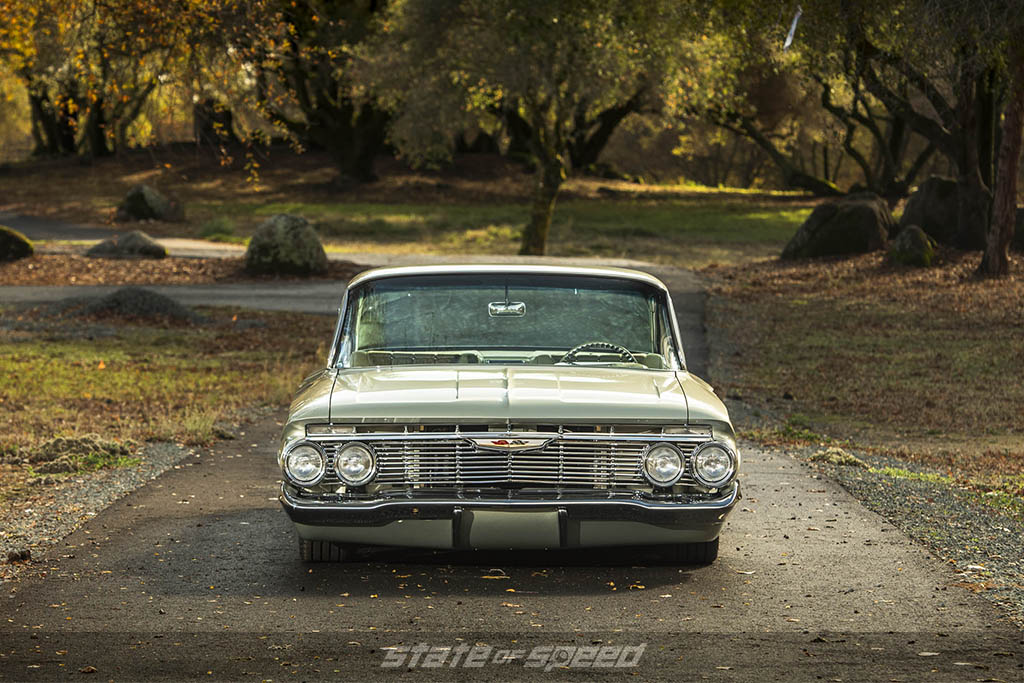 Curt Hill, proprietor of Hill's Rod and Custom, was the right man for the job. When Dave and Jodi Matarazzo entrusted their Impala to him for this build, it was a work-in-progress, but to get it to where it needed to be, some backtracking was necessary. "It was a roller with a custom frame already built, and we went ahead and did the motor, the exhaust, the air suspension, the wheelwells and everything involved in the engine bay," Hill recalls. "We took it from a car that was supposedly ready for paint (but wasn't even close) to finishing it up and getting it done."
"

Part of it was that before we started, we had to knock all the Bondo off the car!"

Curt Hill, Hill's Rod and Custom
As it turned out, that process became more extensive than was first anticipated, but the Matarazzos were committed to doing things right. Per Hill, "Dave had a really good eye for color, and to how he wanted things done, so he definitely had a vision of how he wanted it to turn out." The hue you see on the finished car is just as specific as all the other details. "It's a custom color. Jodi had seen something similar on another car and really liked it, so we were working off of a picture and refined it from there," Hill adds. But before the first hit of primer could be applied, the "ready for paint" sheetmetal needed a considerable amount of TLC.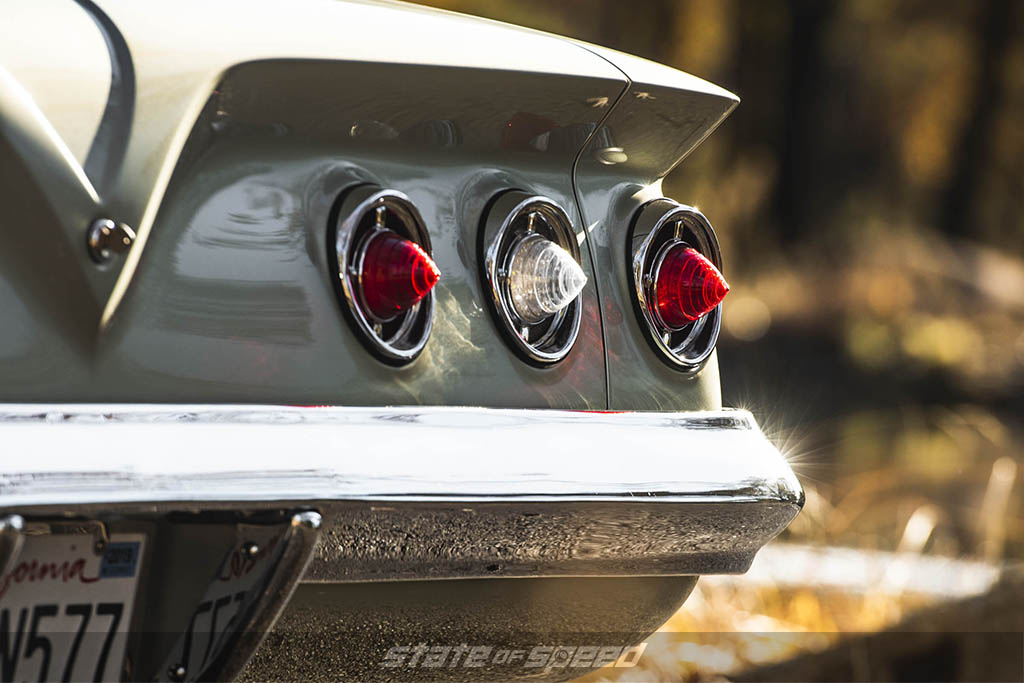 "Part of it was that before we started, we had to knock all the Bondo off the car!" Hill recalls with a chuckle in his voice. While they were at it, Hill and his crew fabricated the incredibly clean engine bay to showcase the modern LS3 crate engine like a fine piece of jewelry in a velvet box, and the suspension setup was refined via Ridetech ShockWave air springs and shocks controlled via Accuair ride height sensors.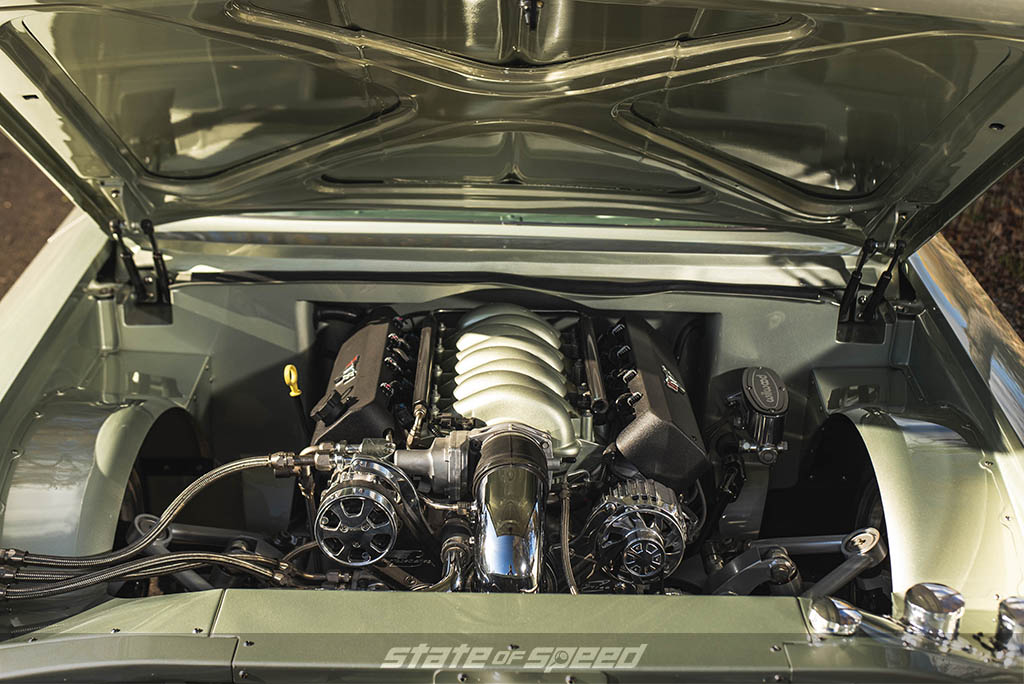 To handle the horsepower of the 4L60E-backed LS3 and make the most of the suspension precision offered by the custom chassis, air springs, and dampers, modern low-profile radial tires were a must, and Milestar XP+ ultra-high performance all-season rubber in 20-inch diameter was chosen. With a tread compound formulated to remain pliable across a wide temperature range, an all-season asymmetric design with wide circumferential ribs, large shoulder tread blocks, and an inside tread pattern optimized for wet and winter traction, the XP+ was an ideal match for a car destined to be driven, not just admired for its good looks.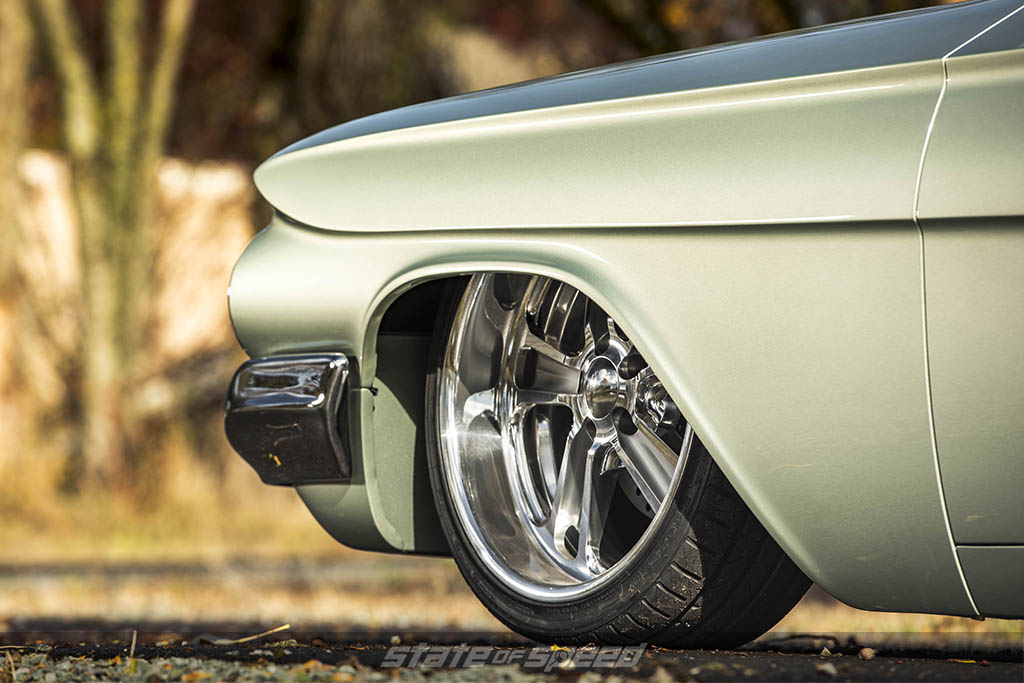 Once everything was straight, mechanically sorted, and body-filler-free, Valley Custom Powder Coat was turned loose on the chassis, the shiny bits went off to Sherm's Plating, Plant Interior got to work on the upholstery and other passenger compartment details, and Altissimo Restoration was finally able to lay down color and clear. "I'm proud of how the engine bay turned out, and the stance on the car is just right," Hill attests. "We tried really hard to achieve an overall look where it's definitely a custom car, but everything really flows together, and nothing seems out of place."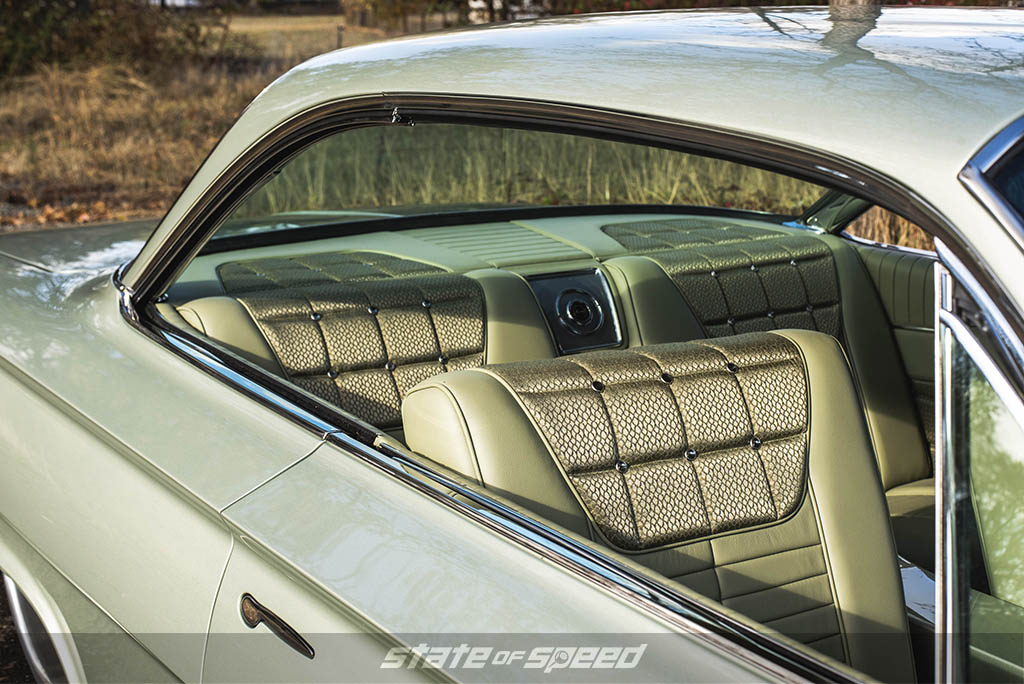 "It was a long build," Hill admits. "Start to finish, it was probably two and a half years total. It spent eight months in the paint shop, and like two and a half for the interior." It's hard to argue with the results, though, and in the end, Dave and Jodi Matarazzo have a Chevy that's a unique expression of their own personal taste and class.