Battering Ram: Dodge RAM 2500 HD
Andrew Hoit's Dodge Ram 2500 HD
Andrew Hoit from Chino, California shows us what a great offroad vehicle you can build if you keep it simple and do key improvements to an already capable platform. His 2016 Dodge Ram 2500 HD is actually a replacement for a similar Dodge Ram he had that was totaled when a careless driver drifted into his lane. He was impressed with how well the Dodge protected himself and his fiancé in the crash so there was no doubt what he would purchase the second time around. His reasons for choosing the Dodge for his offroad build include comfort, safety, versatility, and the Cummins 6.7 liter diesel engine!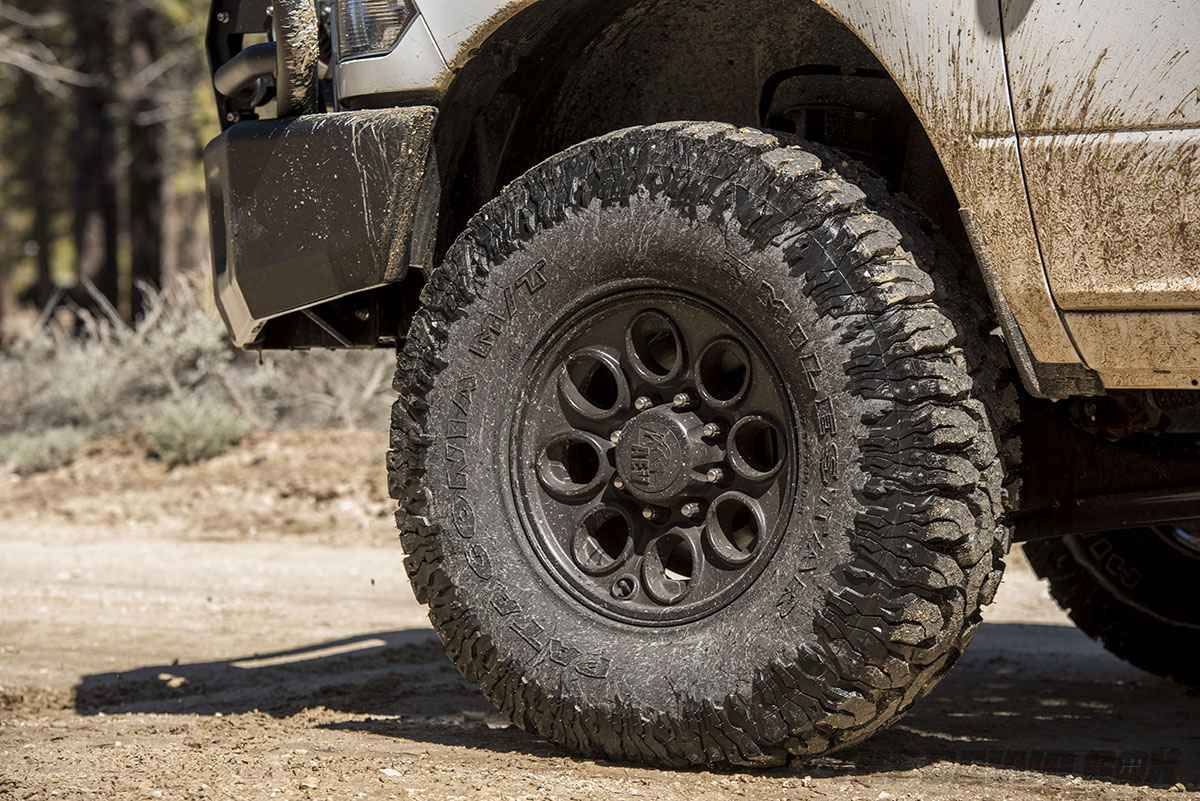 The 6.7 liter Cummins diesel is legendary for reliability and supplies 385 horsepower and a staggering 900 foot pounds of torque. In order to take full advantage of that torque, Andrew swapped the gears in both axles to Nitro 4.32:1 ratio ring and pinion sets. All that torque is applied by a set of AEV Salta rims sized 17X8 that are wrapped with 37X12.5R17 Milestar Patagonia M/Ts. When Andrew gets out in his truck, he heads for the mountains. Like many of us, he has to travel a lot of freeway miles to get to his destination. His Milestar Patagonias are comfortable on the pavement but still aggressive enough to excel in the mud, rocks, and snow that he finds at his favorite camping spots. The 37-inch size gives him plenty of ground clearance at the differentials and provides a nice contact patch for maximum traction. A Bilstein B8 5160 Leveling Kit with Eibach Springs up front and the matching Bilstein B8 5160 application out back make room for those tires. You can begin to see a pattern here, Andrew has selected highly only the most reliable and effective components to fortify his Dodge.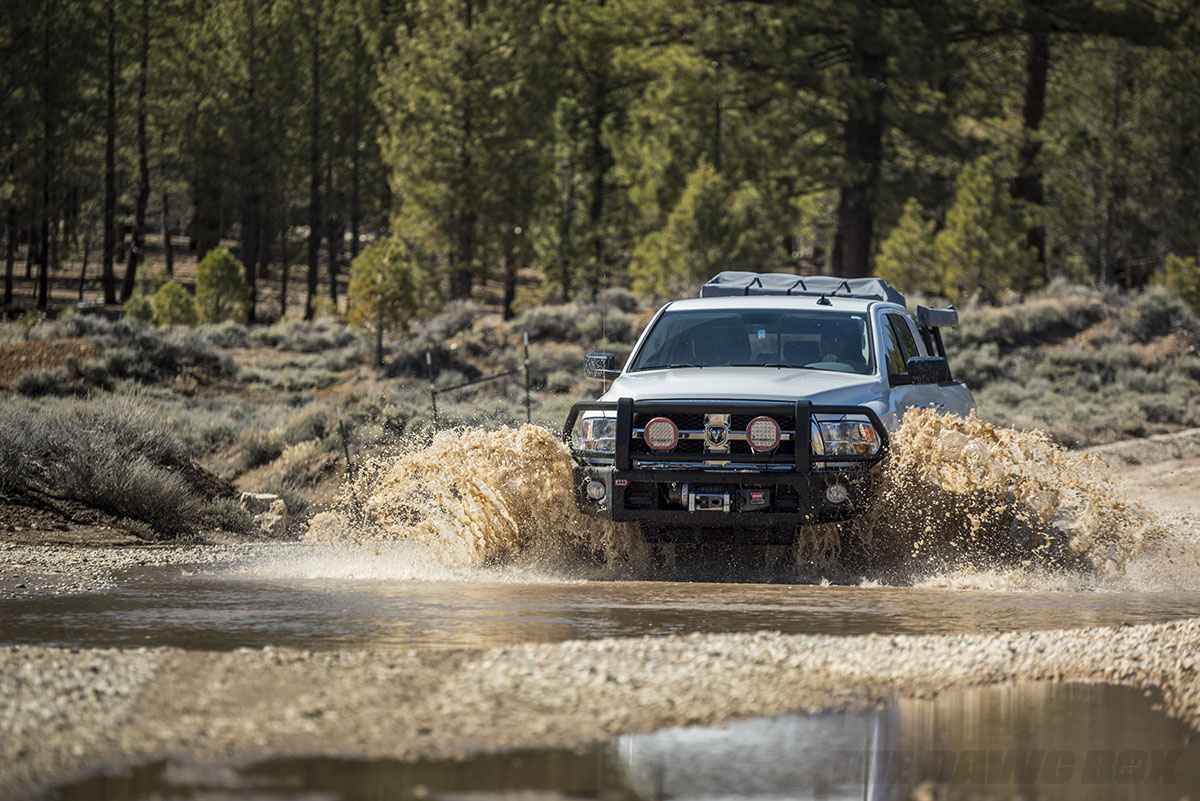 Speaking of fortifications, you can't miss the ARB Full Deluxe Modular Winch Bar Kit out front. A pair of ARB Intensity LED lights are mounted to the front to illuminate anything ahead, even in the rare case that cable needs to be pulled from the Warn Winch mounted to the ARB bumper. Further fortifications include a Cage 4X4 heavy duty skid plate. The added electronic components are integrated into the Dodge Ram by an sPod HD Touchscreen Control. He also has a Rugged Radio tied into the sPOD to communicate with the outside world.
When Andrew wants to get away from the outside world, he has an ARB Rooftop tent and canopy for protection from the elements. Andrew built the custom bed rack that holds the ARB tent himself. Raising the tent up allows the bed to hold a decked cargo system that provides tons of lockable storage space, his ARB fridge, and whatever gear, firewood, or supplies that he desires. Andrew's capable Dodge is a well thought out, and perfectly executed 4X4 that can go anywhere with ease. Whether he's stuck in traffic on a Southern California freeway, or relaxing in the fresh air of a pine forest, Andrew has everything he needs to be safe and comfortable no matter where he is.