'

71

 D

o

d

g

e

 D

a

r

t

 D

e

m

o

n

 P

r

o

T

o

u

r

i

n

g

 R

e

s

t

o

m

o

d
As far back as their July 1989 issue—that's 30 years—HOT ROD Magazine has been saying to its readers: "Dare To Be Different", meaning look outside the box and don't keep modifying the same old cars. Well, the car builders took notice and over the past three decades, builders have modified everything from AMC Gremlins to Jeep Wagoneers and to great effect.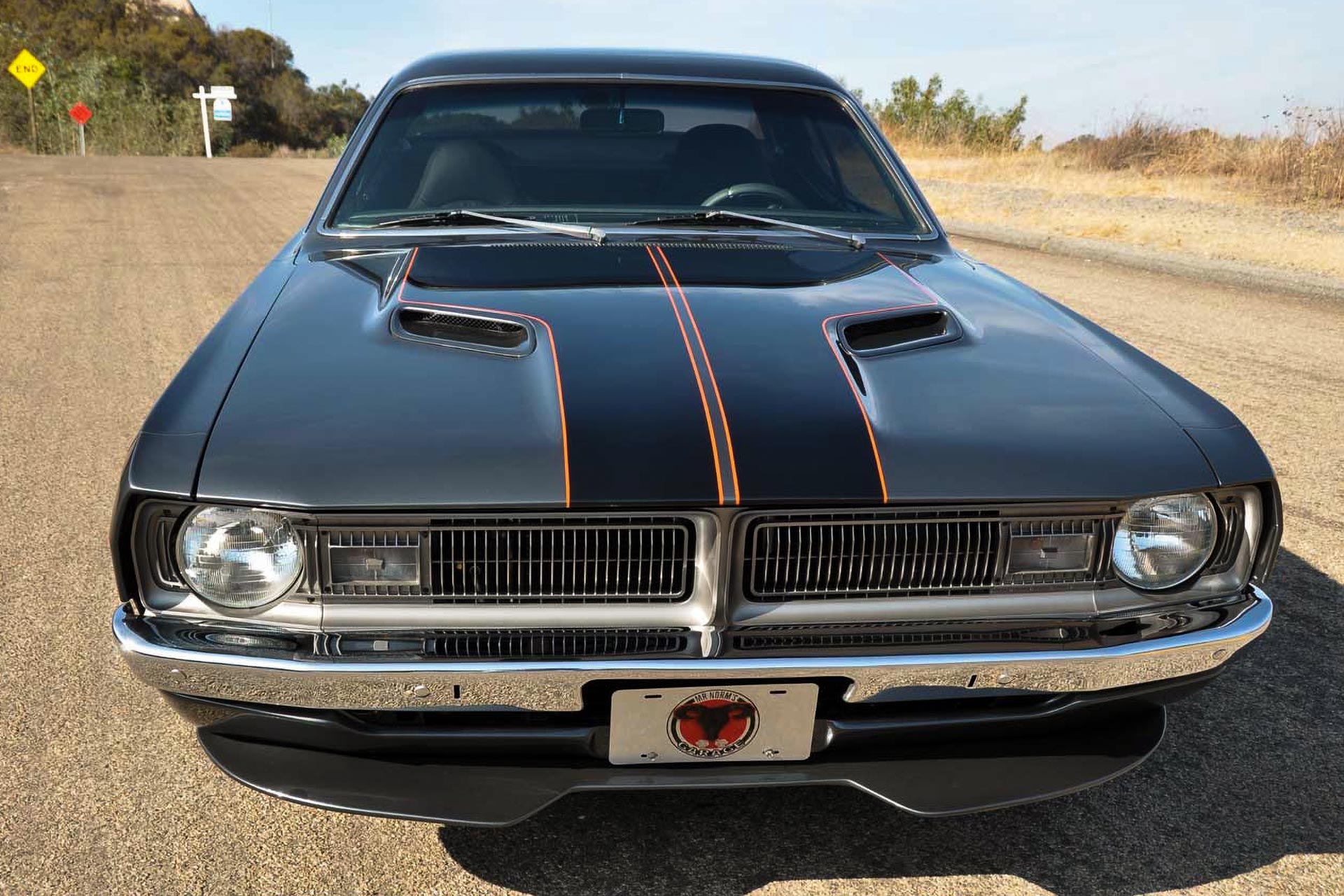 One car that you might never think about modifying is the 1971 Dodge Dart Demon—heck, you might never have even seen or heard of a Dodge Dart Demon. The Demon came about because in 1970 sister group Chrysler-Plymouth had the Valiant Duster, a uni-body two-door coupe built on the A-body platform. With sales topping a quarter-million units, Dodge wanted a slice of the pie and got the Demon complete with small but controversial devil decals that were soon axed.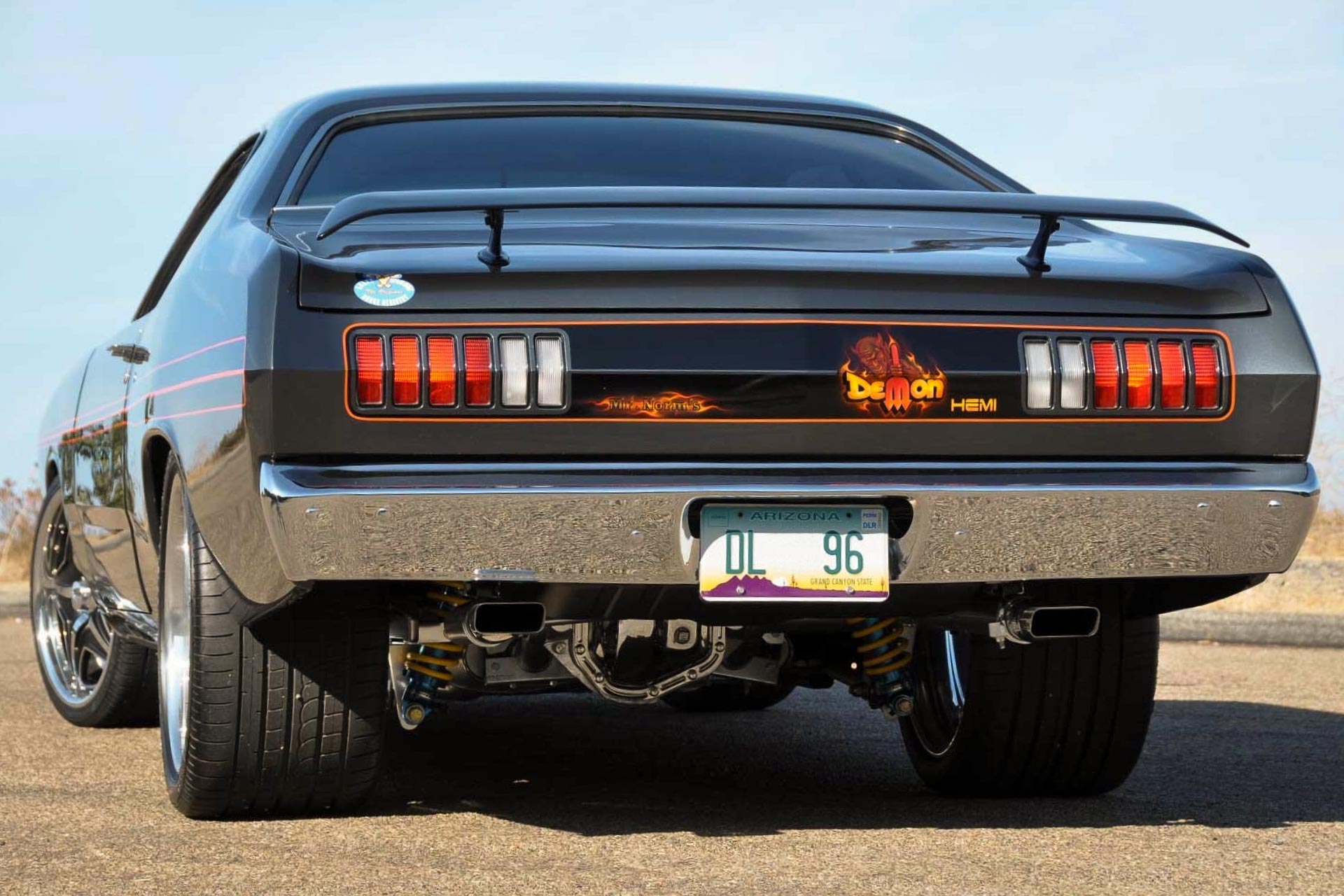 The Demon was to be called the Beaver but for obvious reasons, that name was also option delete. Basically, it was a Dodge Duster with Dart front sheet metal and a few other minor differences. Badge engineering it might have been but under the optional black hood with scoops, you could get the 5.6L 340 ci V8.
The Demon was to be called the Beaver but for obvious reasons, that name was also option delete.
The 340-equipped Demons could accelerate zero-to-60 mph in under 8 seconds. That's not too shabby for a car almost 50 years old, but what if we took the age-old approach to performance and dropped in a bigger motor?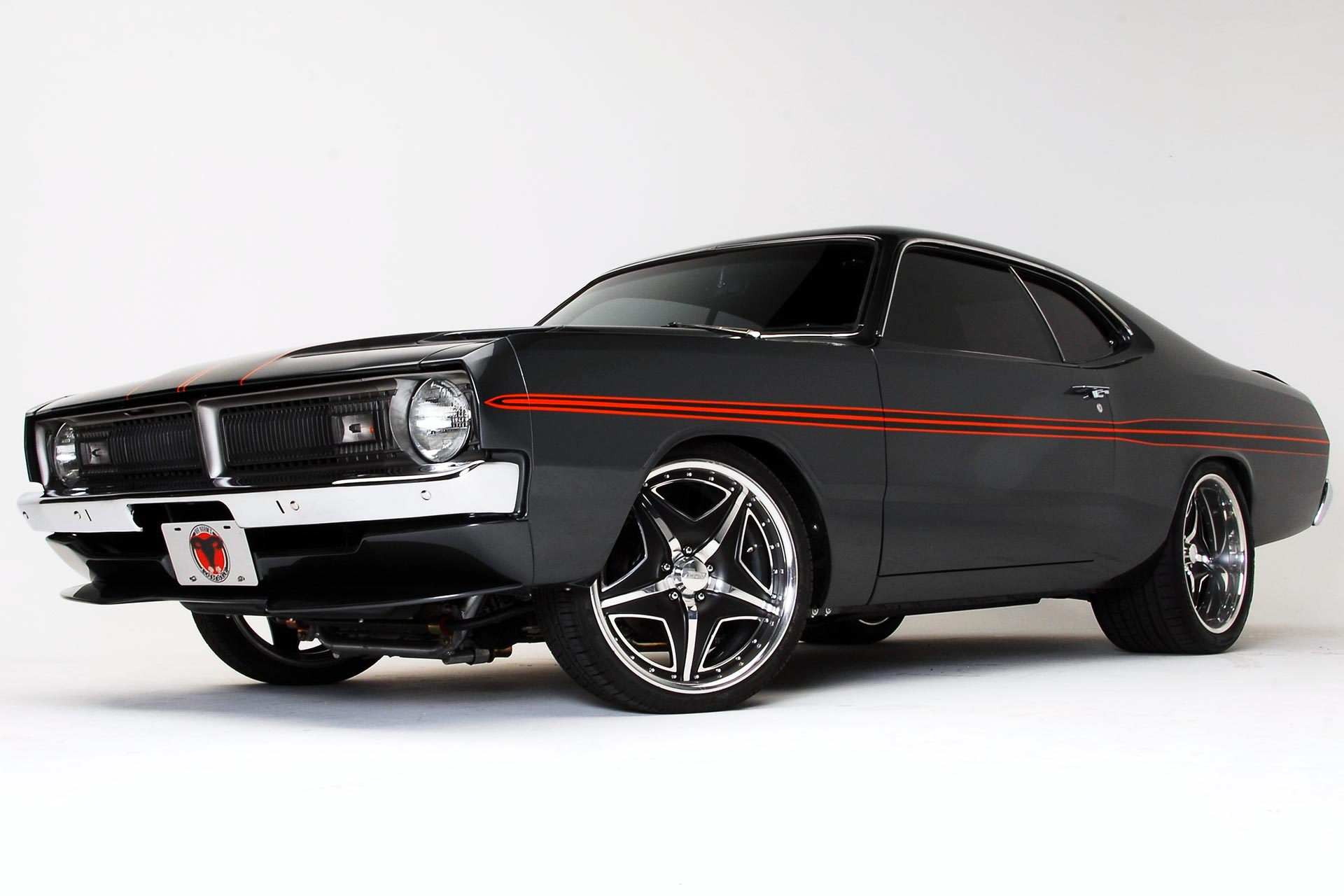 Incidentally, for those who don't know, back in the day, Norm Krause, a.k.a. Mr. Norm was running Grand Spaulding Dodge on the northwest side of Chicago. By 1966, they were the largest dealer of high-performance Dodges in the country building hot rod Dodges when the factory couldn't or wouldn't deliver. One of Grand Spaulding's notable efforts was the '71 GSS Dart to which this car is a tribute.
"Just drop in a bigger motor," was the instruction owner Bill Sefton gave to builder Mike Staveski of Restomod World in Hudson, Florida. No-need-to-be-told-twice Mike, well-known for his mad Mopar builds and the first to drop a Viper V-10 into a '70 Challenger, dropped in a new Gen III 6.1L SRT8-derived HEMI that is a little different.
"I was so impressed, I eventually bought the company and this restomod Demon is a fitting tribute to the original '71 GSS Dart."

Bill Sefton
It's topped off with an Imagine Injection Six Pack system (three two-barrel throttle bodies) with a FAST Engine Management System and an original 1971 cast-aluminum GSS Tri-Power air cleaner. The rest of the drivetrain includes a Tremec five-speed manual box with a Hurst shifter and a Moser-built Dana 60 rear end.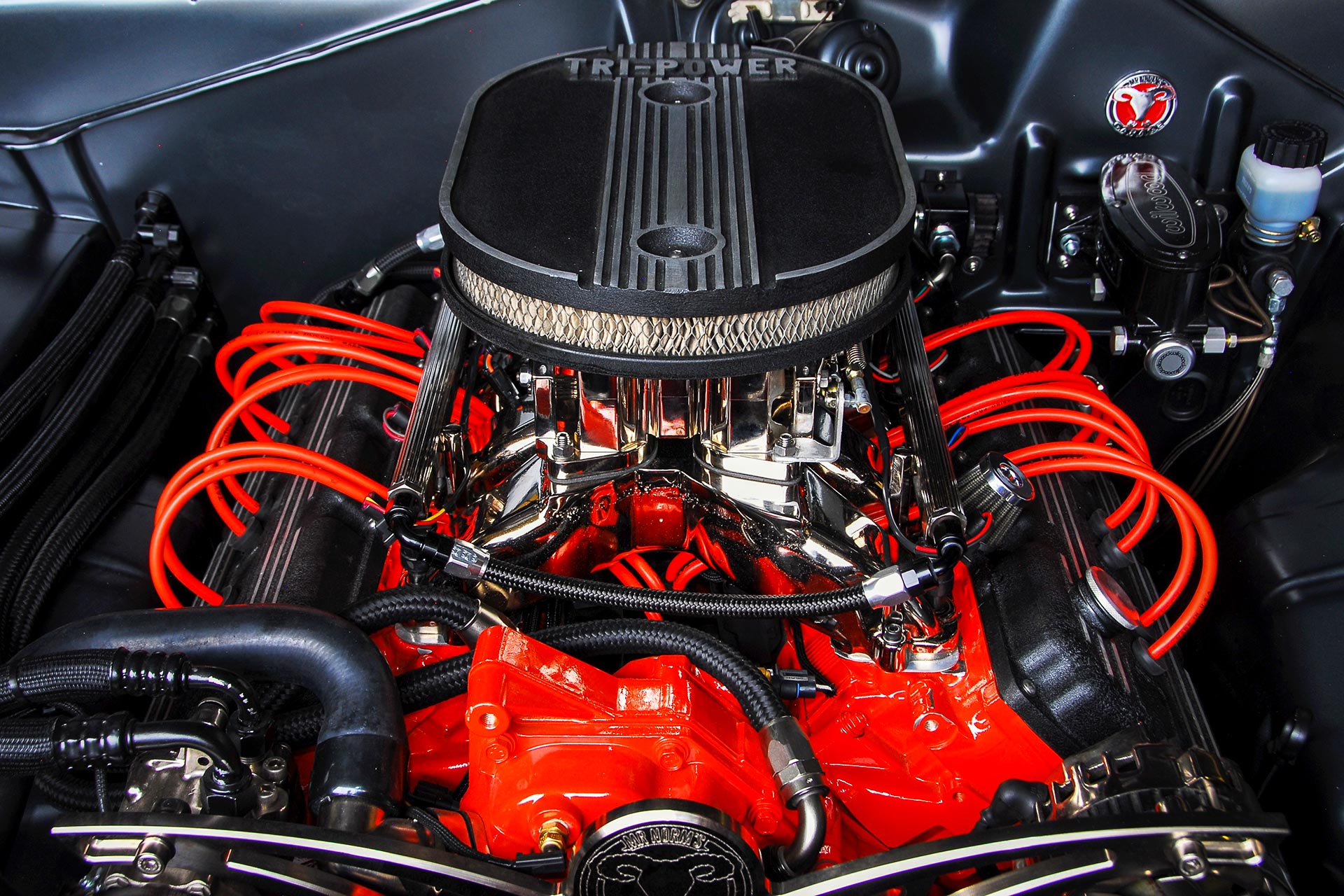 To enable the Demon to handle like a modern car, Staveski installed a complete, fully adjustable suspension system with anodized-aluminum coilovers from AFCO Racing ably assisted with Wilwood 12.88-inch four-piston brakes. The wheel and tire combination comprises 19- and 20-inch Modern Muscle Pentastar forged split-rims and Pirelli P Zero Rosso tires: 225/40R19 in the front and 330/30R20 out back.
Like the exterior, the interior was likewise updated but not overstated. Corvette C5 bucket seats were re-upholstered in Year-One materials to afford more lateral support, power windows were fitted, as was Vintage Air air conditioning and a custom '68 Dart instrument cluster by Red Line Graphics complete with push-button start and remote entry. Finally, a Sony stereo system was installed with a five-channel full-range/subwoofer with two 12-inch Xplod woofers installed in the trunk.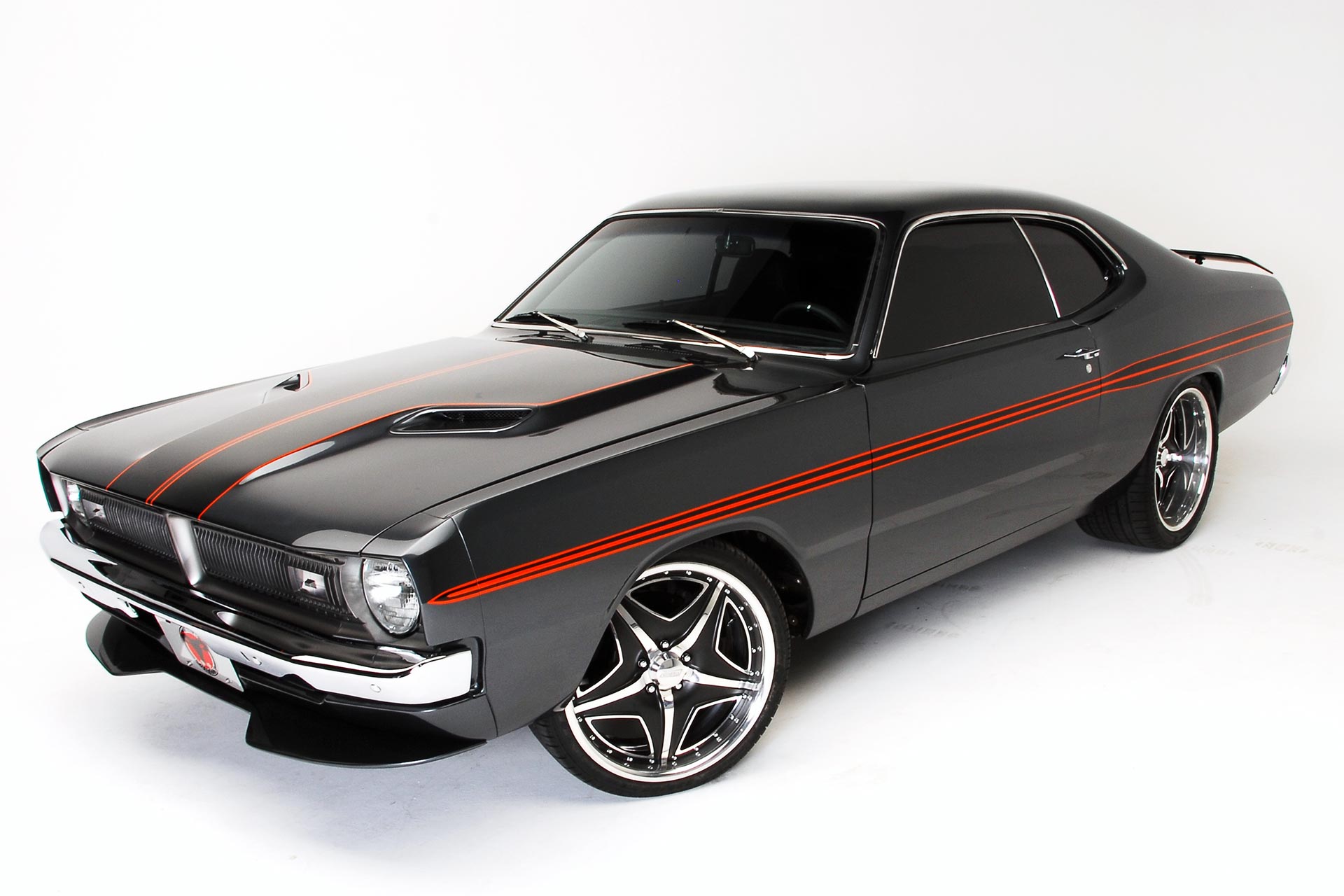 According to owner Sefton, "Mr. Norm's was one of my regular destinations as a young man growing up in Chicago. I was so impressed, I eventually bought the company and this restomod Demon is a fitting tribute to the original '71 GSS Dart."