Black Gold: The 240SX S14
Jose Gutierrez's 1997 Nissan 240SX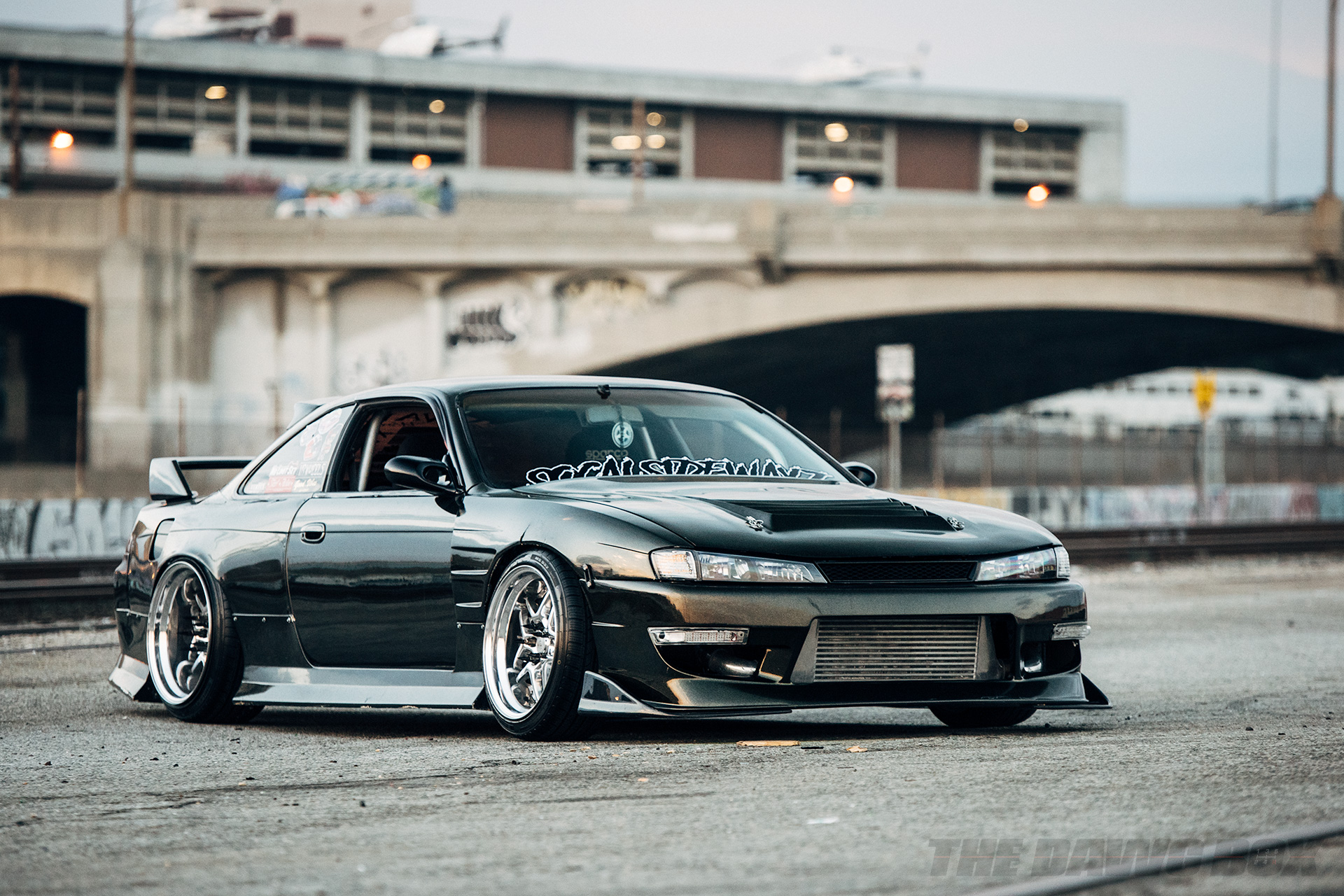 The later 1997 to 1998 S14 chassis 240SX captures an aggressive character that early S-chassis cars just don't seem to exude. That's why Jose Gutierrez had to have one and build it into his dream car.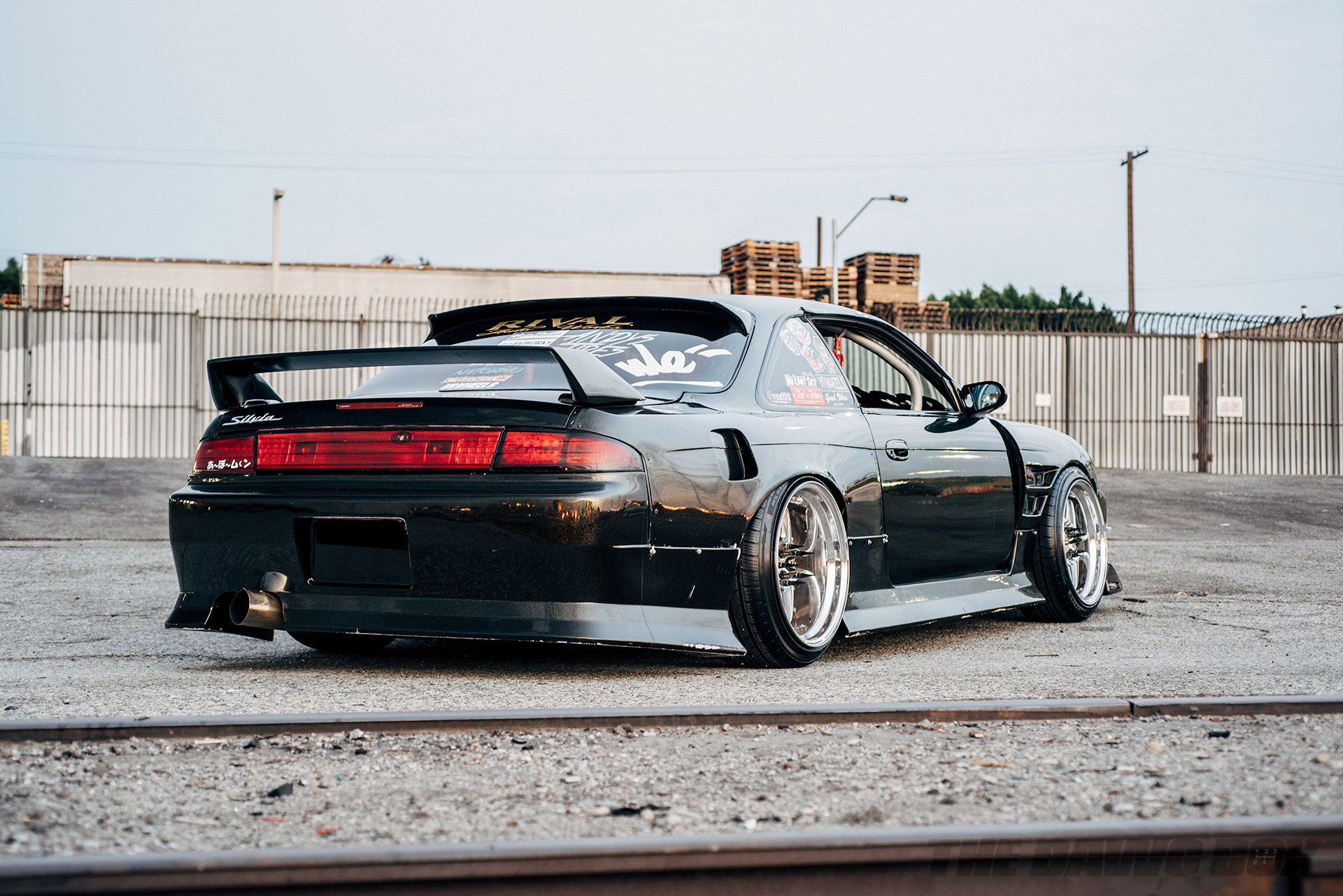 It's been a six-year labor of love. Through that time, this car has retained the character that Jose desired. While drifting at spots like Grange Motor Circuit doesn't require a ton of power, Jose wanted more than what the original KA24 was putting out. So Jose went with the tried and true SR20DET engine.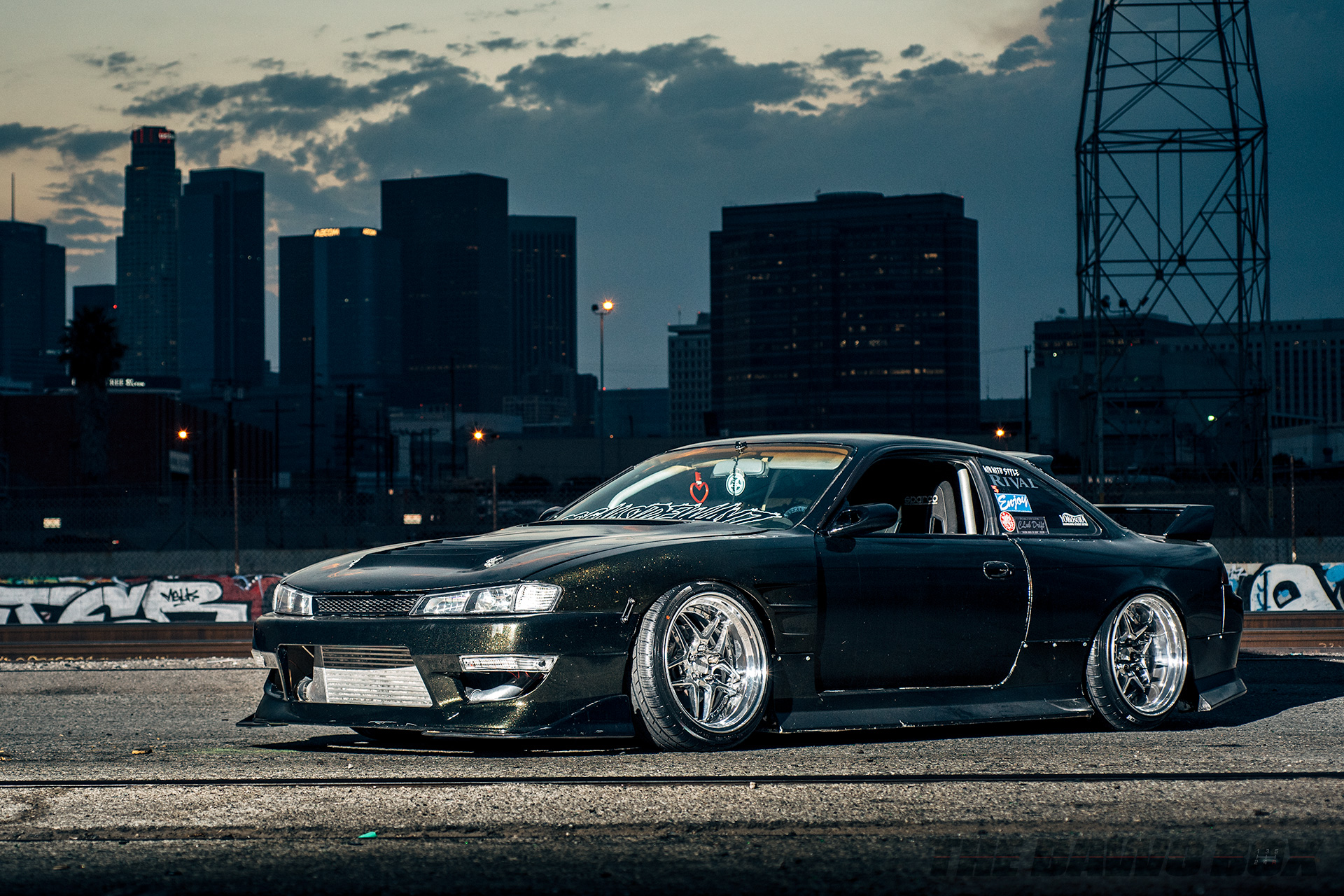 The SR20DET was the original equipment engine of the Japanese Domestic Market 180SX and Silvia. The S14 chassis like Jose's came to these shores as a 240SX with a KA24DE engine, not the tried and true SR20DET that other regions got. The SR20DET lends itself very easily to upgrades and in stock trim with bolt-on parts like larger injectors, turbo, and MAF sensor which can make just shy of 400WHP—not too shabby. It has its limitations however, such as less than stellar torque. And in the sport of drifting, torque is king.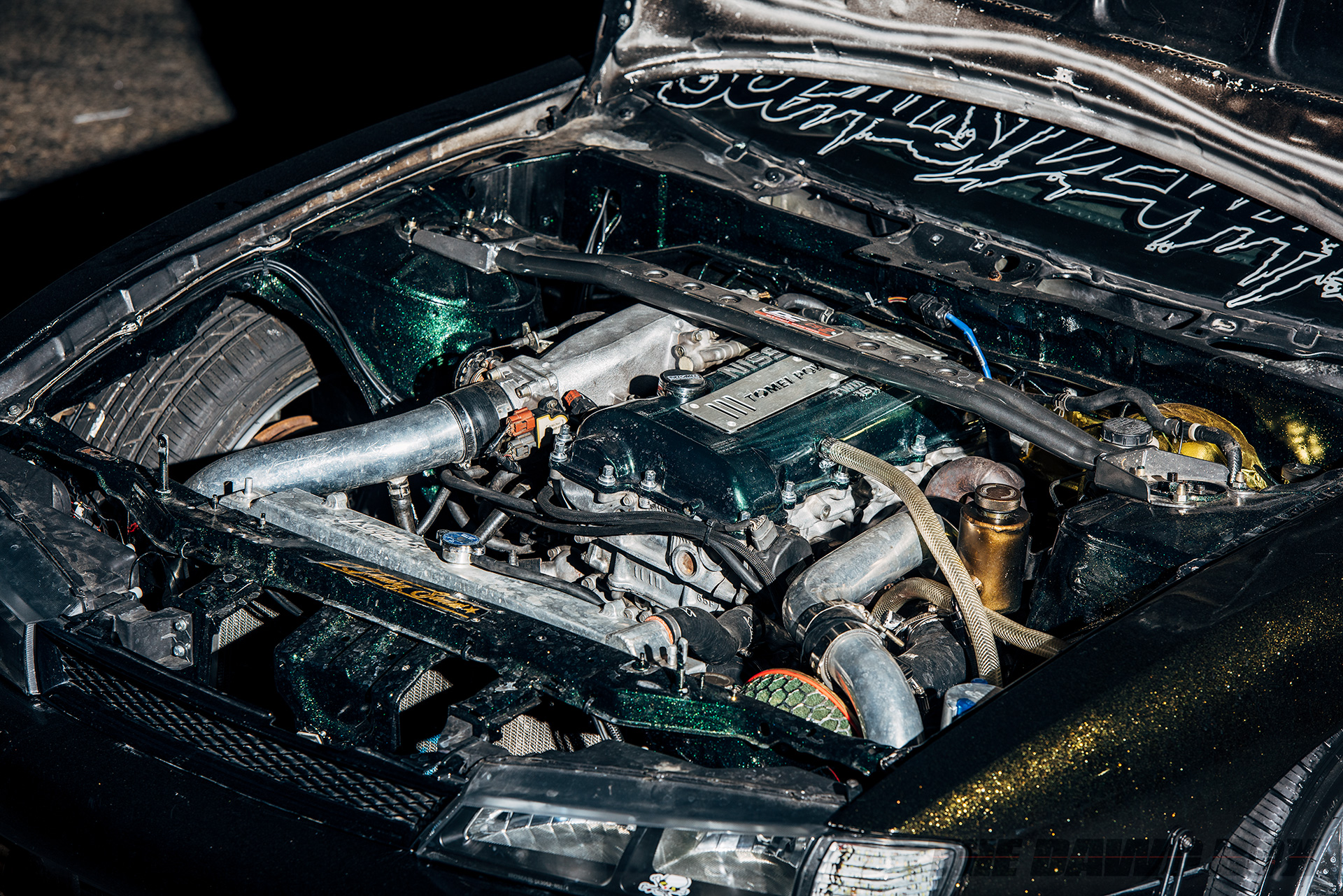 Jose is swapping the SR20DET, shown above, with another proven platform, but it isn't what you would expect. Jose isn't going with a VQ or RB six-cylinder engine nor is he going with an LS V8—He is going with an inline 6 from Toyota: the 1JZ-GTE. The 1JZ, like the SR, is a proven platform with a lot of potential. These engines love single turbo swaps and Jose's 1JZ will have a single Tomei M8280 turbocharger. That, of course, will require new intercooler piping and an exhaust system. Custom charge piping is being made by Richard Lopez from Rival Auto Works, to which a BLITZ blow off valve will prevent compressor surge. A BLITZ Nur Spec exhaust will complete the oval exhaust also made by Richard. Wastegate exhausting will be handled by the Future Fab turbine elbow that dumps wastegate gasses into the atmosphere.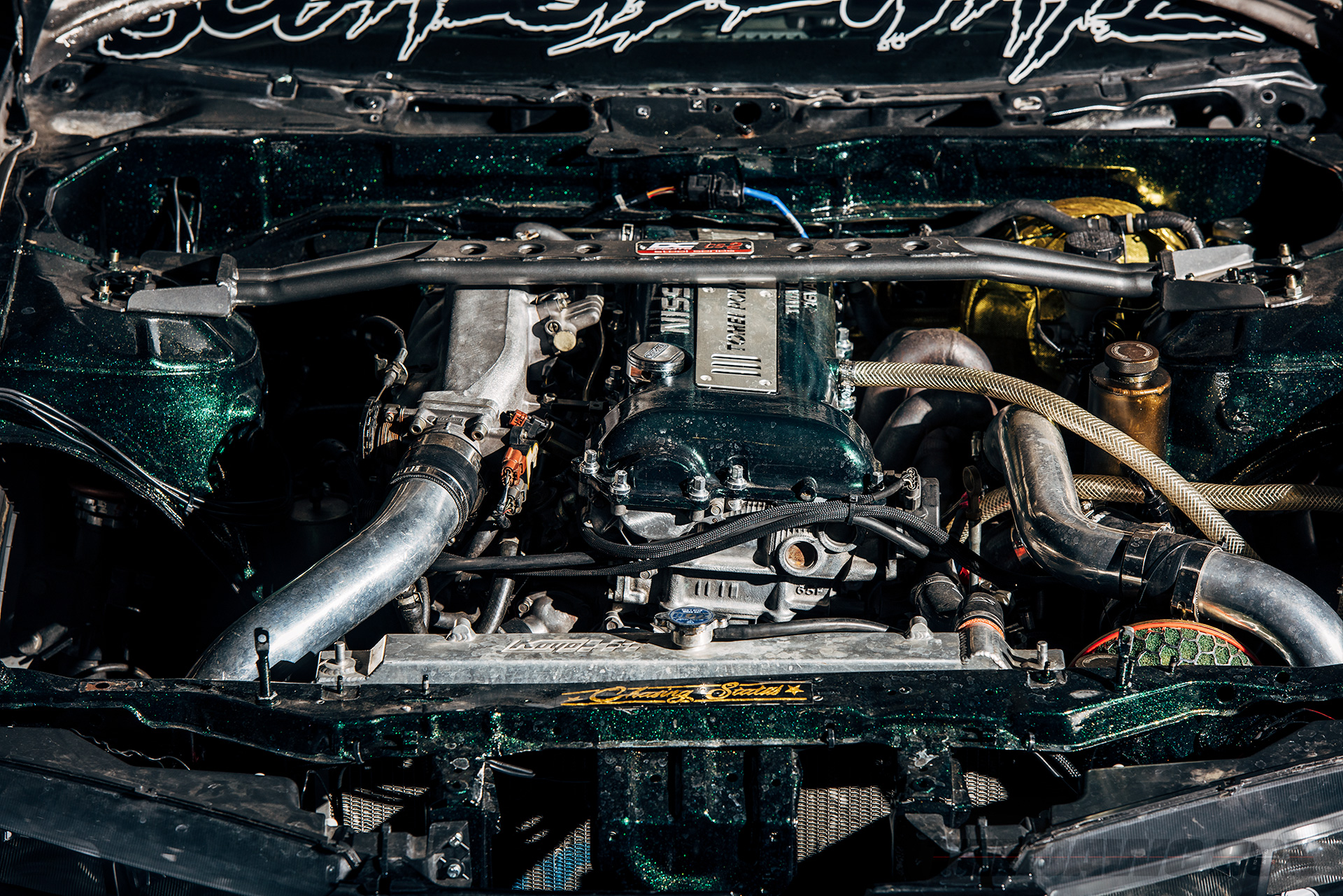 The transmission is a nearly bulletproof Nissan RS5R30A five-speed from a Z32 300ZX. It's not a straight swap for the 1J, as you do need an adapter with a flywheel made for the bellhousing adapter. To take the abuse of clutch kicks, an ACT Six Puck Clutch will sit in between the flywheel and pressure plate. An aluminum one-piece driveshaft will connect the RS5R's output shaft to the differential.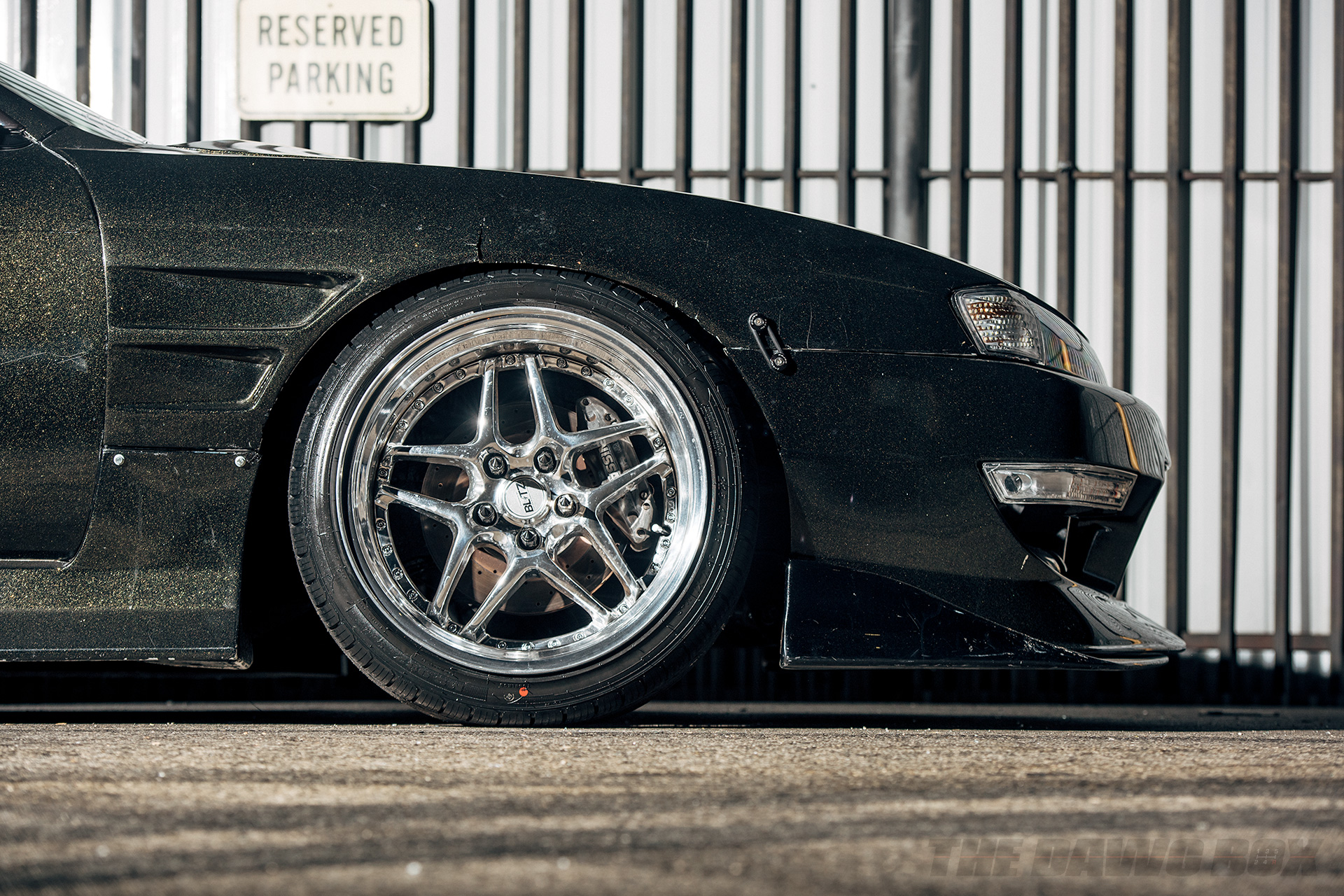 The Milestar MS932 Sport is a high-performance tire that keeps a grip through long drift sessions, but they won't do anything unless you keep them planted to the ground. That's why Jose uses a set of Feal S14 coilovers for dampening control. SPL control arms and Voodoo13 tension rods control the direction of those suspension movements. Those curved Voodoo13 rods are required as the Rival Auto Works Knuckles would cause those beautiful 18×9.5 -37 WEDS Kranze LXZ wheels to contact OEM-style straight rods. The R33 Four-Piston front brake calipers get the S14 slowed when needed with a pair of Z32 calipers on the rear. An additional pair of Z32 calipers is modulated from the ASD hydro e-brake in the cabin.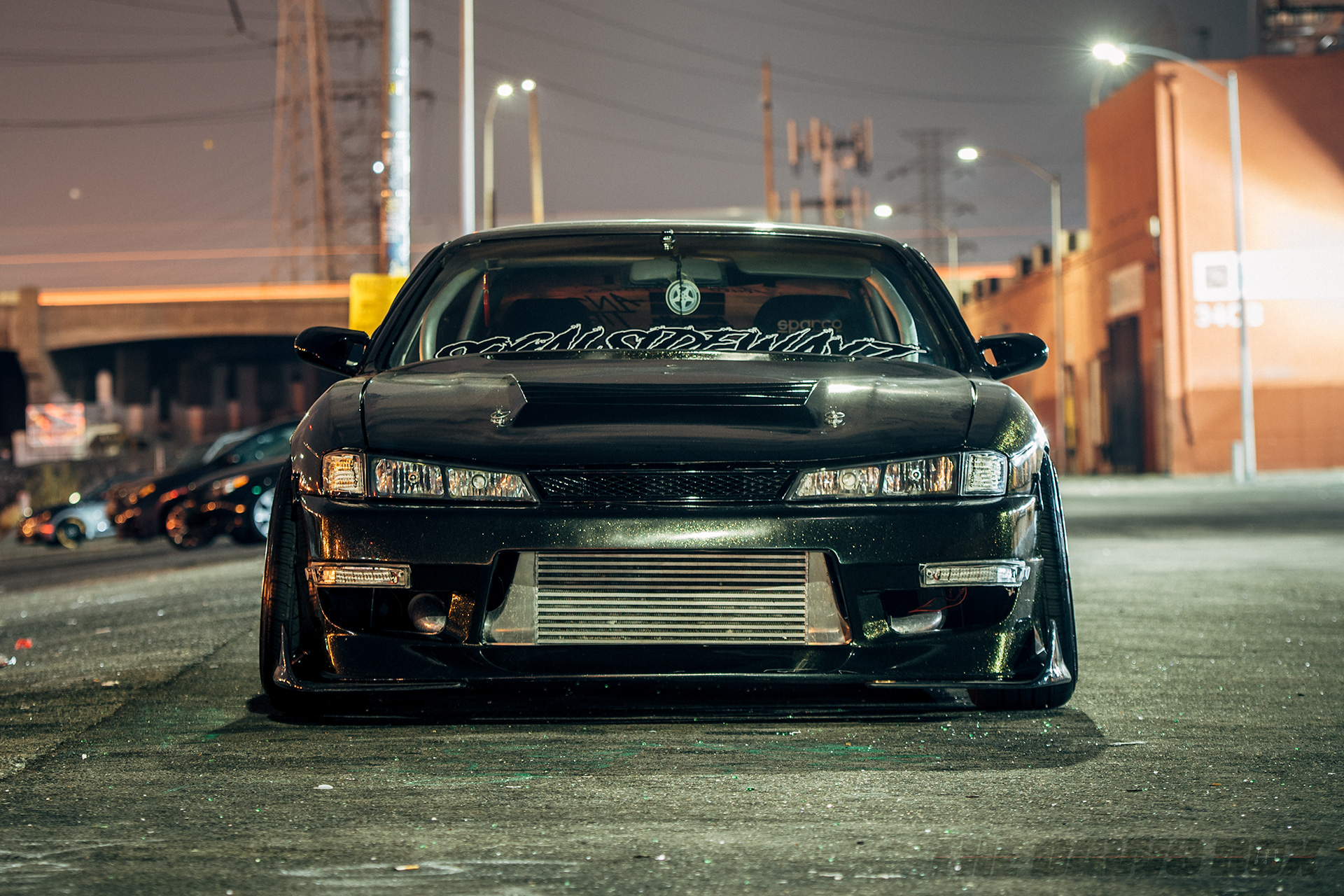 To maintain the looks of the S14 while still making it unique to Jose, a D-MAX Type 3 body kit and hood were used with a black and gold flake clearcoat paint job. The wider front fenders come from Origin Lab while a set of Charge Speed rear fenders hug the rear tires. Custom LED corners, turn signals, and rear tail lights come from Luminous Lighting and, for kicks, a custom strobe light is installed. Can't be serious all the time, you know?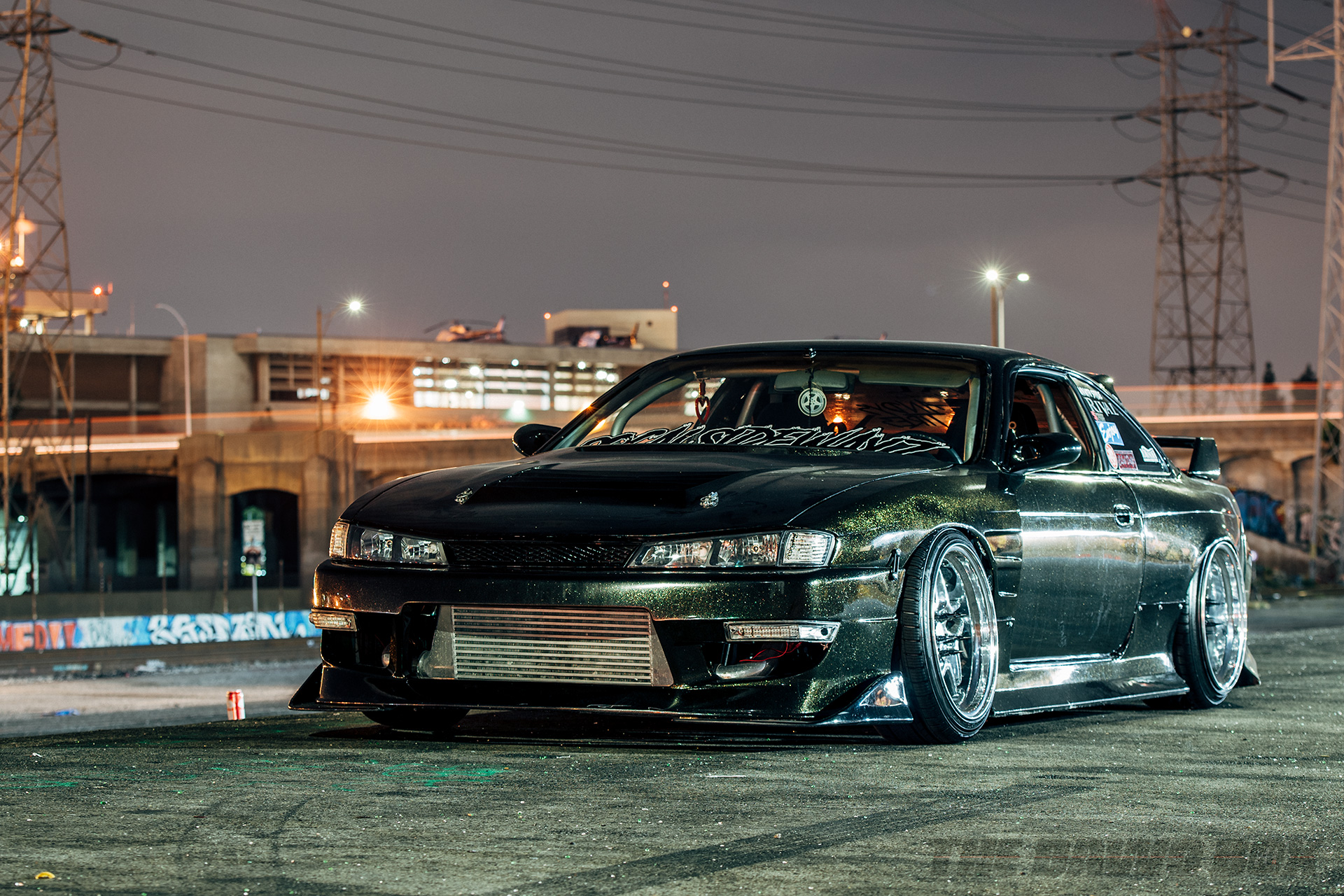 Inside, Jose controls those Rival knuckles with a Vertex steering wheel and he runs through the gears with a GReddy GREX shift knob. A set of GReddy gauges allow him to monitor the engine while more custom LED lights keeps the interior interesting during night sessions. A custom switch panel by Rival Autoworks turns on everything he needs within reach and a Cusco cage keeps him safe if the worse should happen.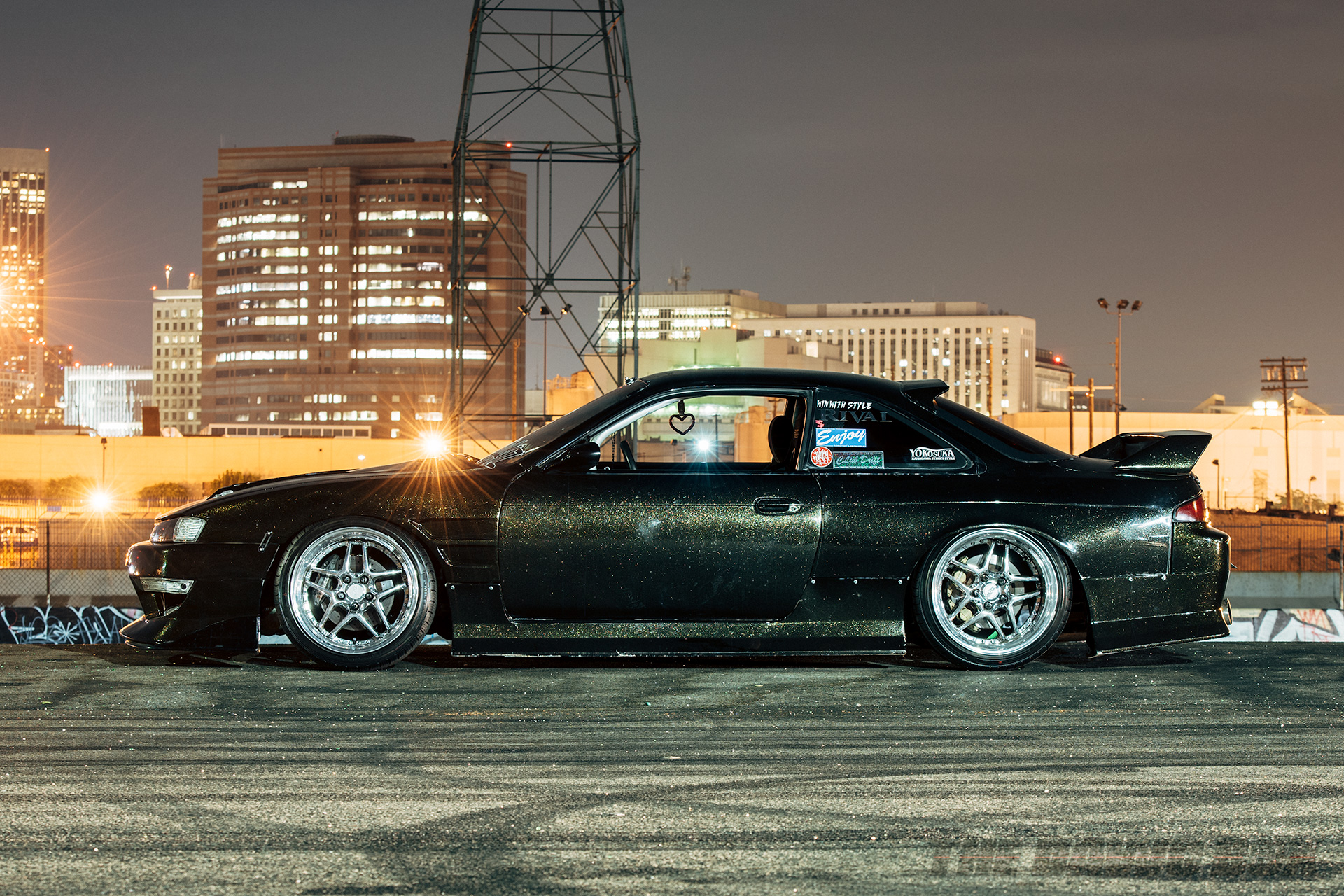 With the combination of the S14's distinct nose design, a JDM bodykit, and the sound that only a 1JZ can make – Jose Gutierrez made sure his modified 240SX stayed aggressive. We can't help but look at this S14 and agree with him. It's a timeless look that he's taken advantage of, now with an even more aggressive sounding engine.