AutoCon New York 2018
It was only a few hours after leaving PRIME 7's Day that I was heading back out to attend my first-ever Autocon. When I had first arrived at Pier 94 on the west side of Manhattan, there were already hundreds of cars rolled in and on display. At first, the spectator line to get in looked pretty bleak, but when the doors finally opened to the public, fans of all ages started pouring in.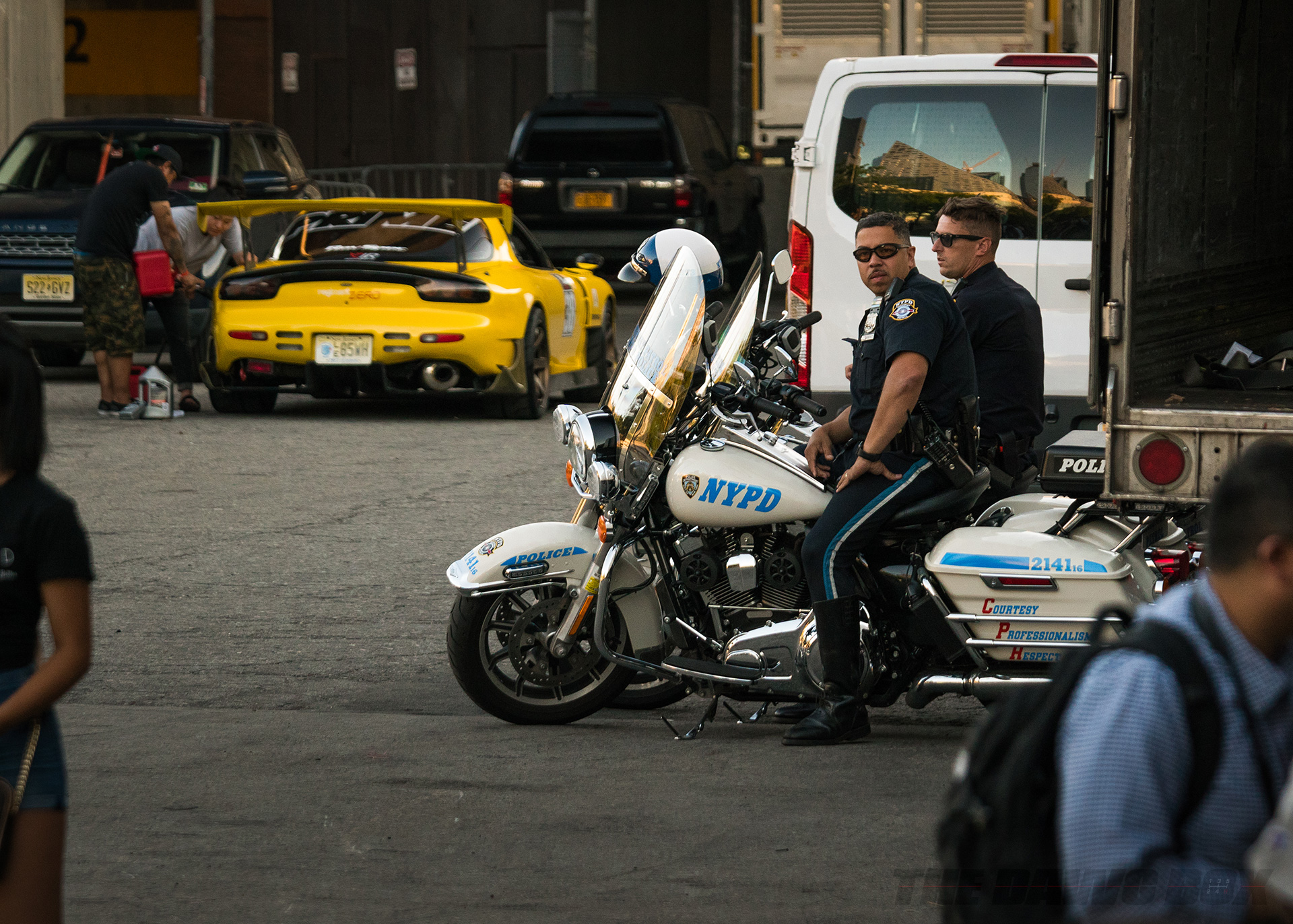 The Hudson River provided a nice cooling breeze that flowed through the open doors of the large tented area. The skylights and overhead lighting scattered throughout the space produced nice dramatic lighting on many of the cars. Friends that had attended the year prior were continually remarking on how much better the show was this time around and, although the "Lineup" layout was a bit strange, it actually seemed to allow for more owners to put their vehicles on display.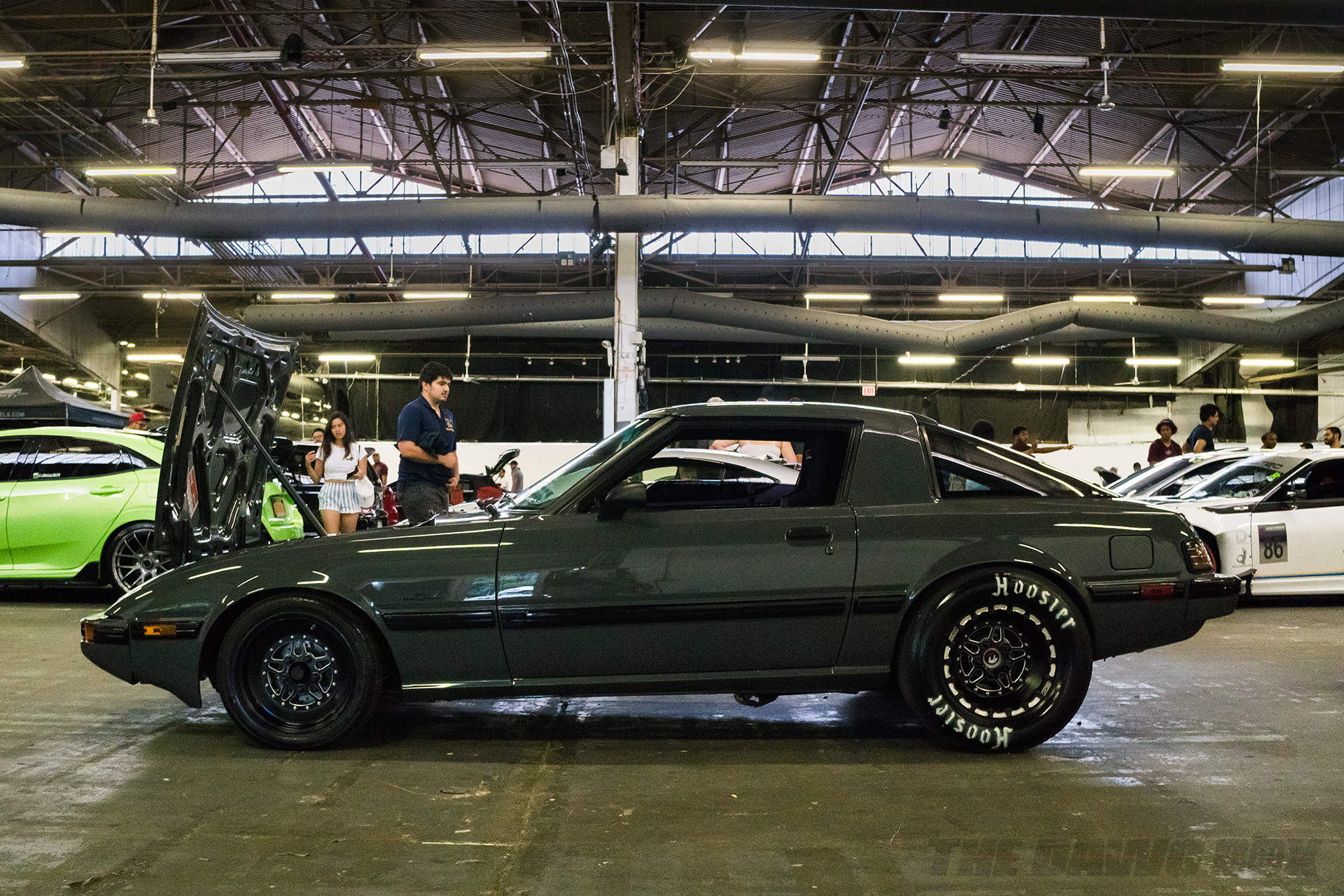 THE INFLUENCER ADVANTAGE
The recipe for a successful car show has morphed dramatically over the past two decades. Innovations in technology and changes in how we interact with one another have altered the landscape, for better or for worse. Not surprisingly, the success or failure of a show that's put on in the present day depends heavily on how the creators adapt to these changes.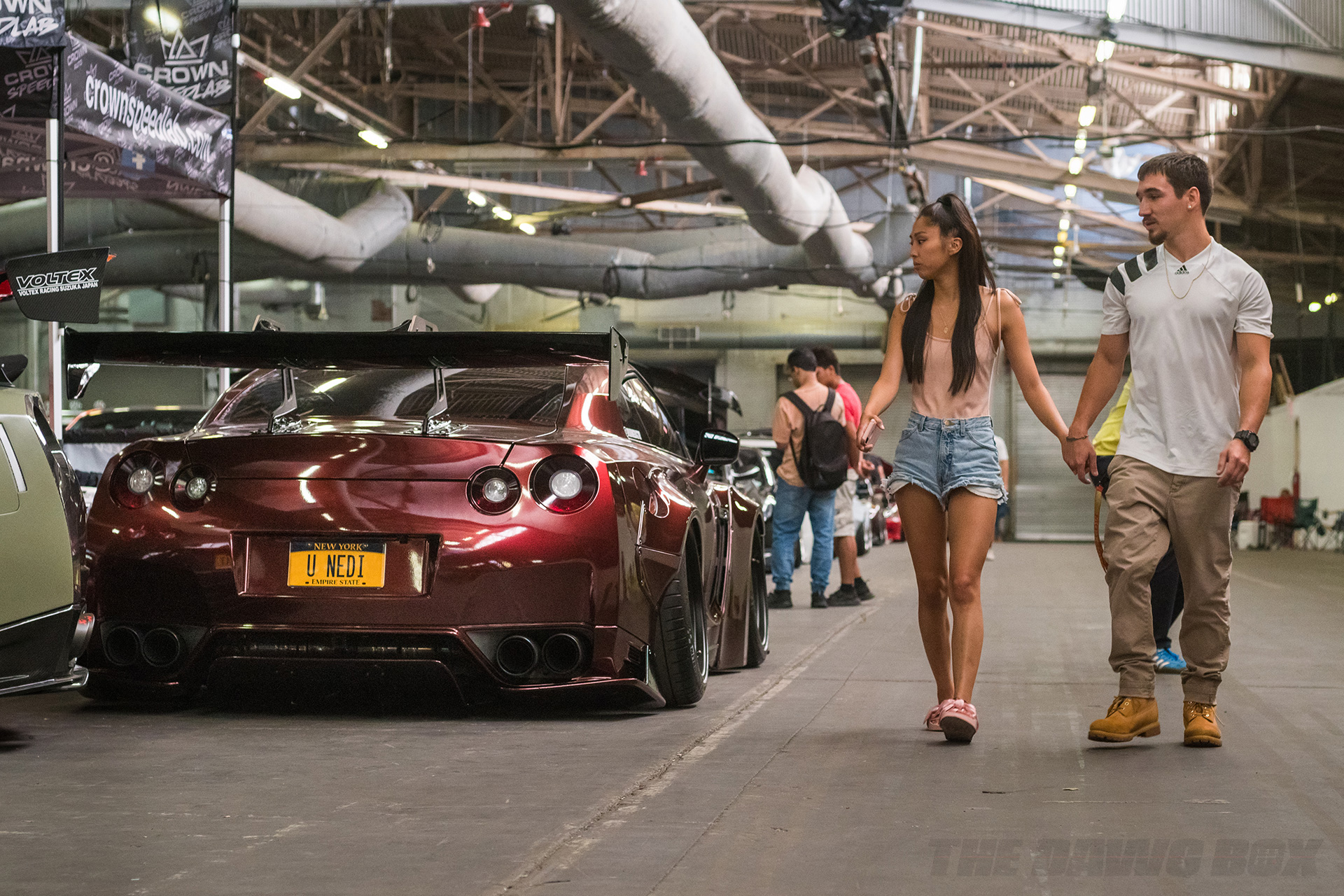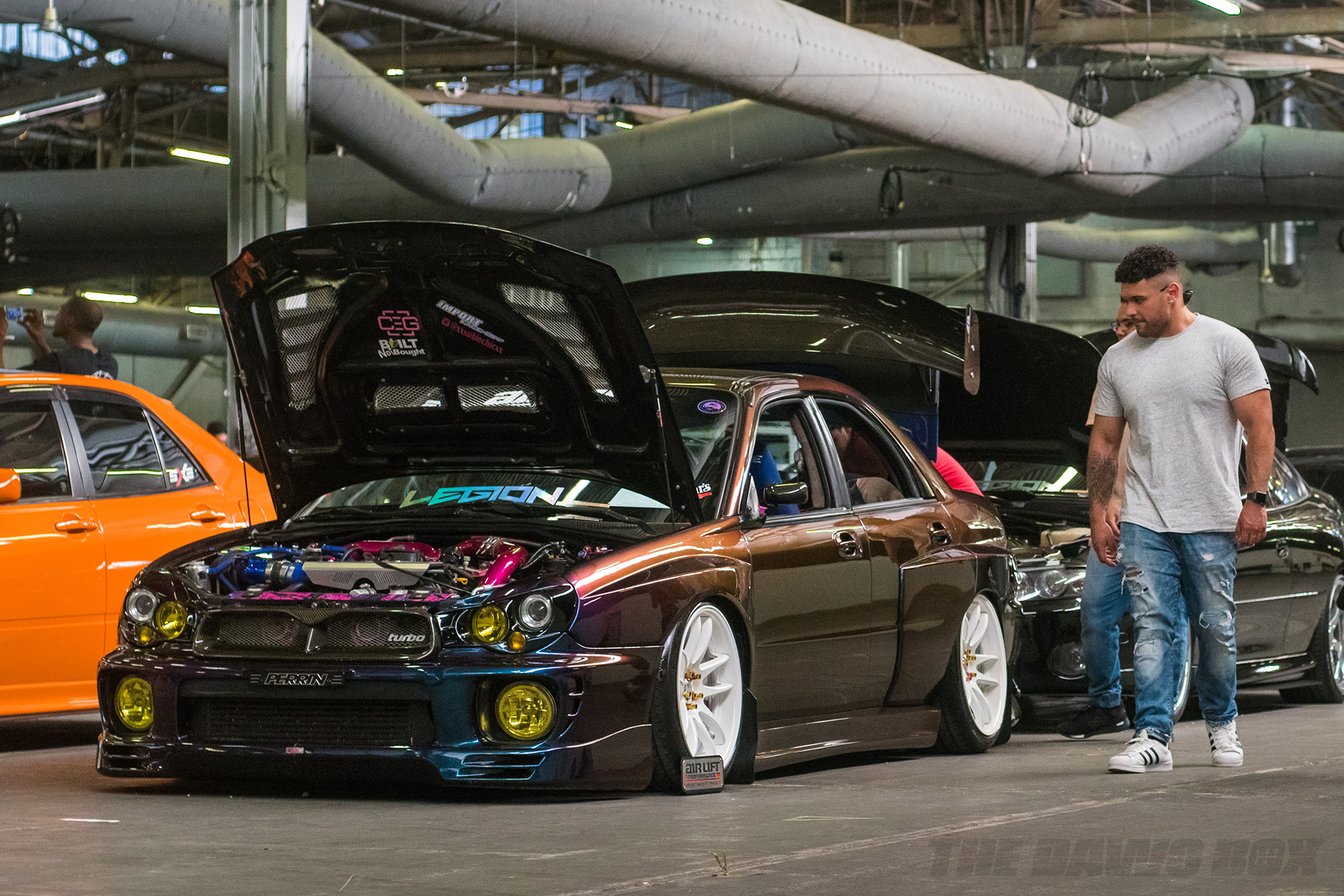 One of the strongest ingredients Autocon used in their recipe for success in New York was having Social Media Influencers in attendance. With both T.J. Hunt and Chris Petruccio of Krispy Media at their show doing meet and greets along with selling their merchandise, the guys at Autocon were no doubt able to pull in a larger, wider audience. Spectators had the added bonus of checking out awesome builds while also getting autographs from and taking pictures with their favorite automotive Youtube stars. The results showed with lines at both T.J.'s and Chris's booths being consistently long throughout the show.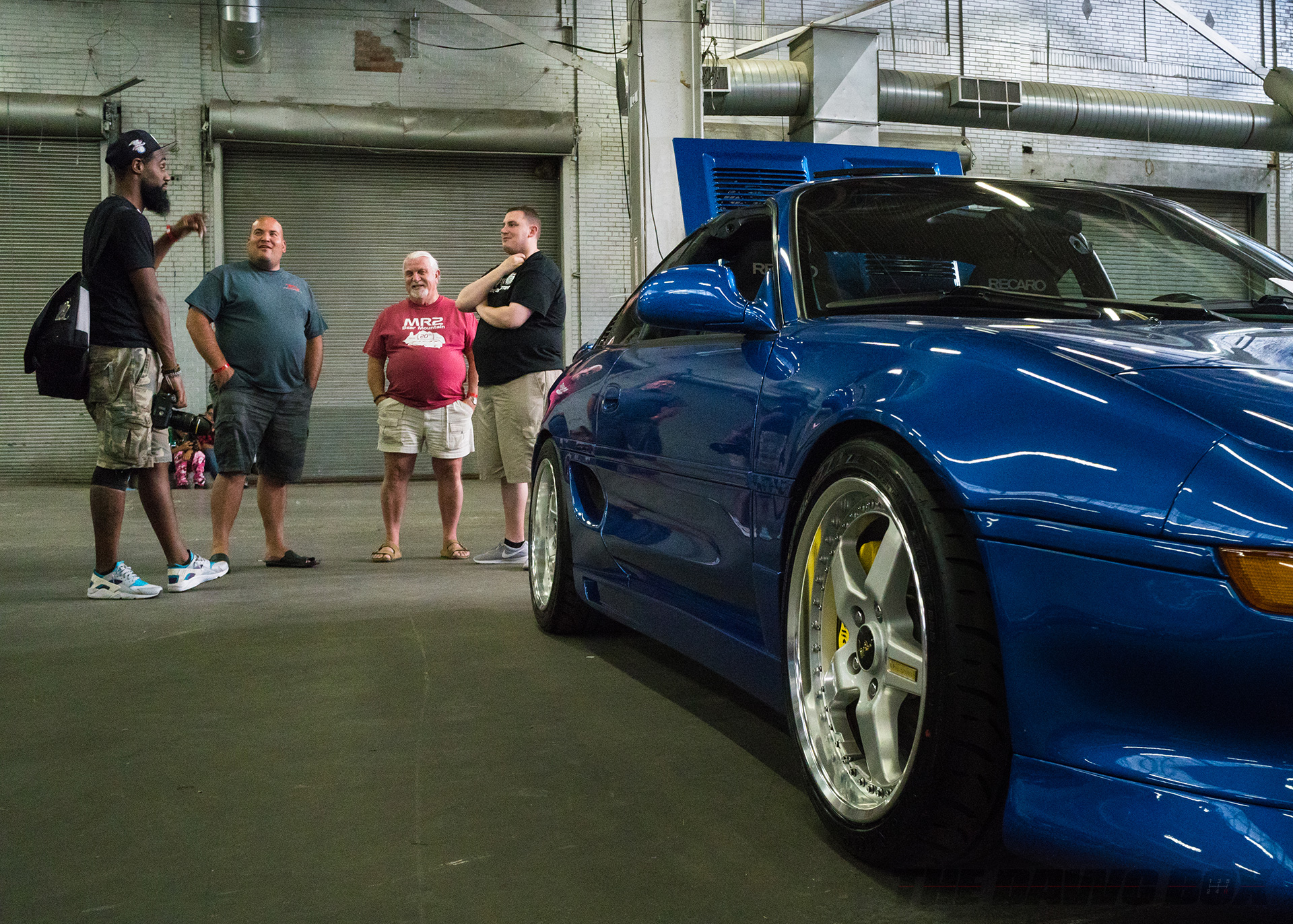 As someone who's been in the show scene since the early days of Hot Import Nights, it was particularly cool for me to have seen R.J. De Vera, a legendary competitive builder, not only in attendance but also serving as a judge.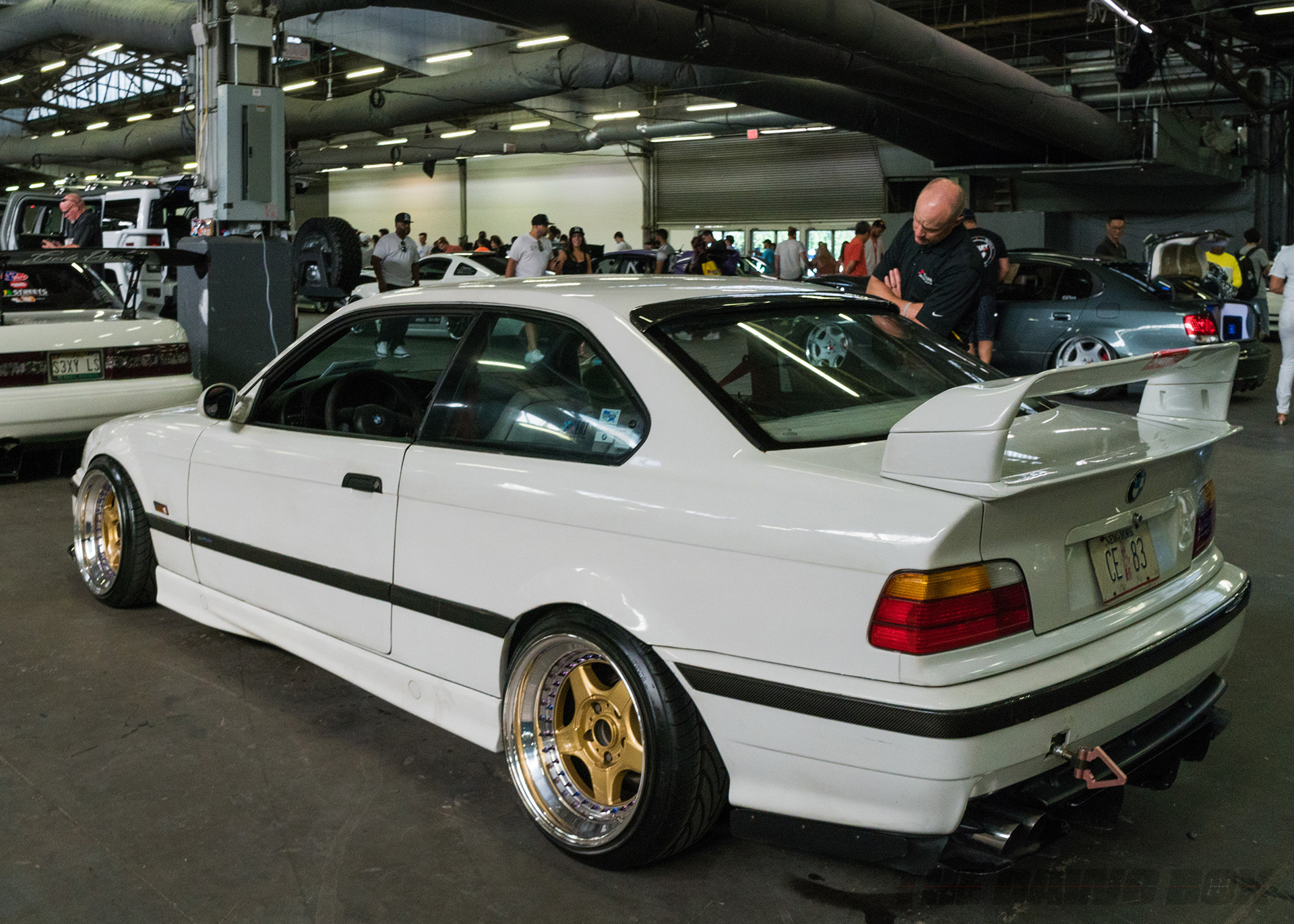 ROLL OUT > ROLL IN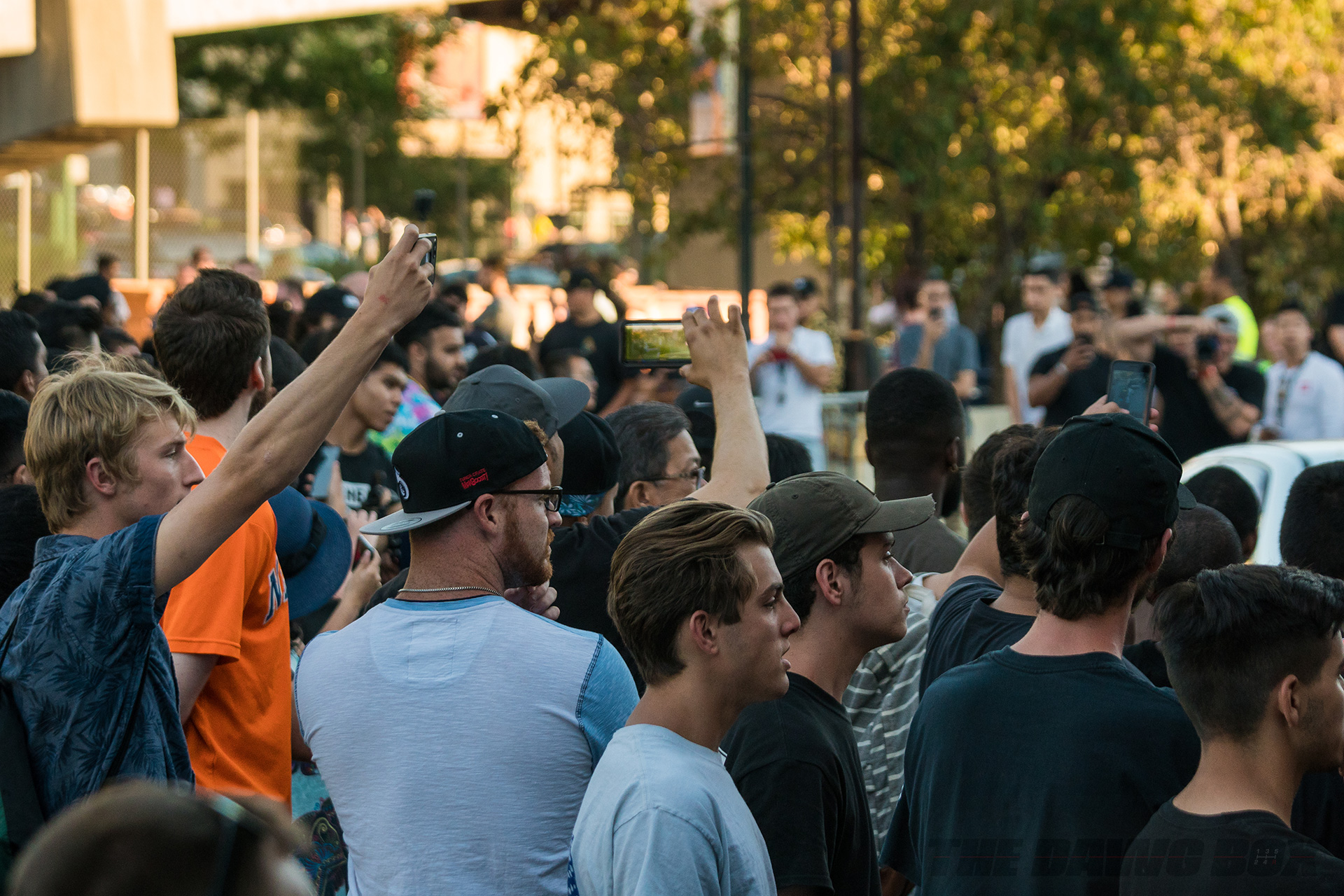 By around 6 o' clock, the award ceremony was finished and competitors started up their cars to leave. Spectators that stayed until the very end were rewarded with a roll out that was just as good as the show itself. As cars exited the building, crowds of people with phones in hand formed on either side of them. Competitors certainly didn't mind the attention and often gave thanks with a few revs. As the last of the cars merged onto the West Side Highway, the crowds dissipated and the show was over.