7'S Day 2018: A Day for the RX7
For car enthusiasts all across the globe, the 7th of July (7's Day) has become one of the most meaningful days on the calendar: A day for the Mazda RX7. The rear-wheel drive sports car is best known for it's infamous (or famous, depending on which school of thought you subscribe to) rotary engine and has become a collectible classic 40 years later. The founders of PRIME, my good friends Pravan and Edwin, are two of many that created a tangible, visual experience for others to enjoy in the car's honor.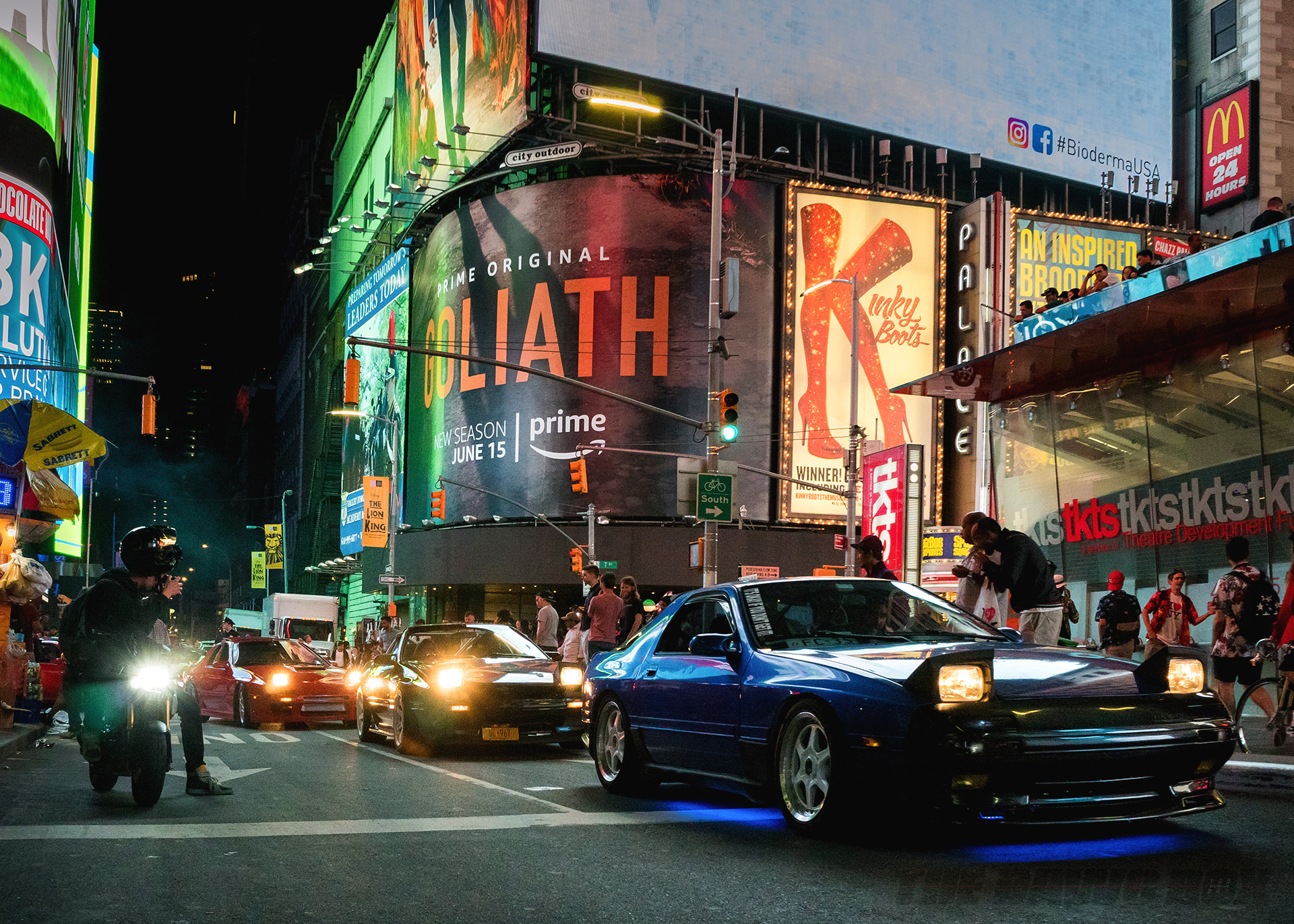 KEEPING IT A SECRET
It's no secret that, if there isn't a solid plan, things can quickly get out of hand in the densely populated city of New York. An overcrowding of residents combined with the constant flooding of tourists makes for very busy sidewalks and streets. But that also makes for arguably the perfect scenario to show off and make a statement.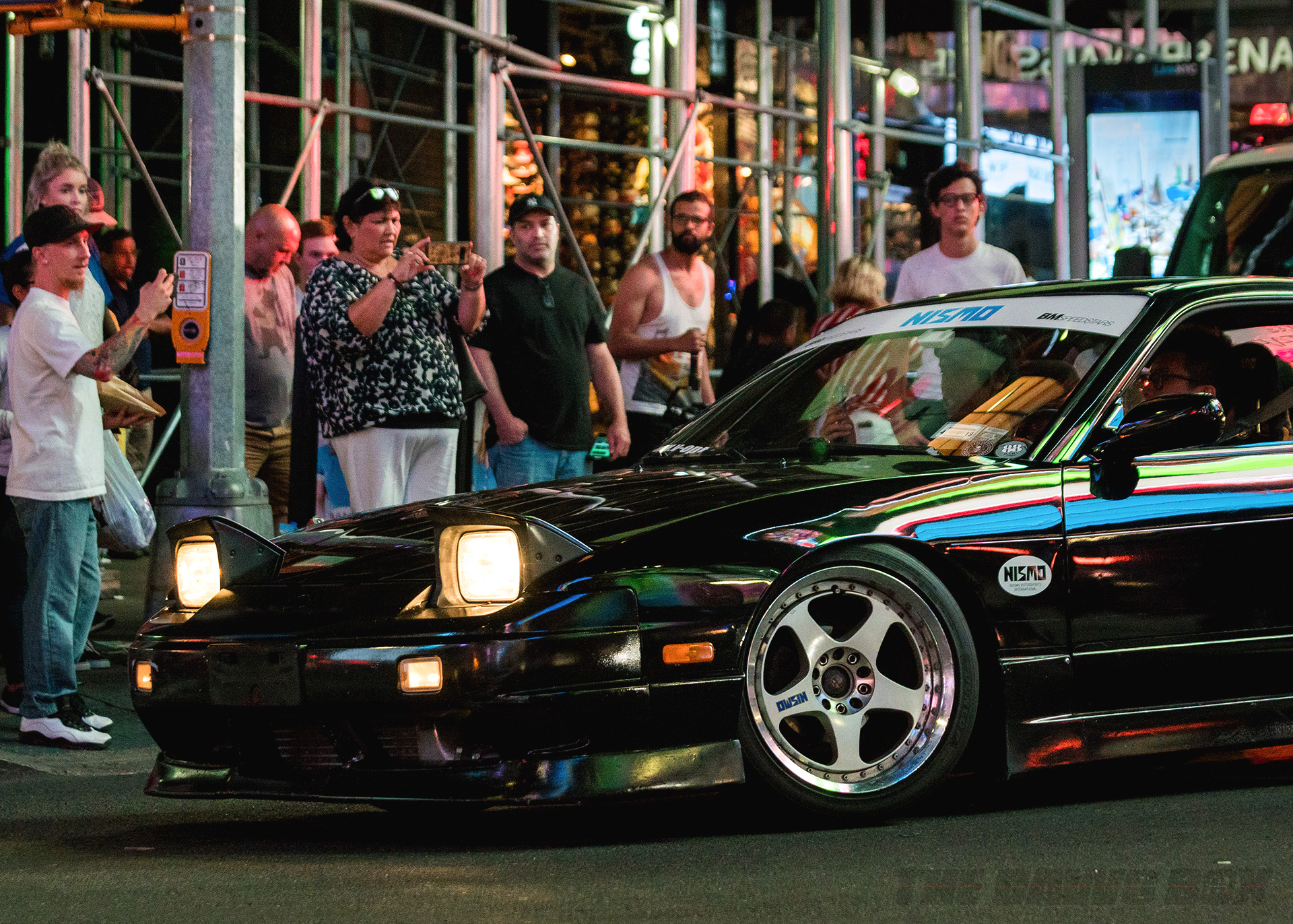 When first creating PRIME's 7's Day, both Pravan and Edwin recognized the aforementioned challenges. With three completed events, the success of 7's Day can be attributed to PRIME's invite-only policy as well as the secrecy of route information. Of course, what's made it equally successful is the fact that attendees recognize and truly respect the sacredness of this information. 
…and with that, here's a taste of what went down.
A NIGHT OF UTTER ROTARY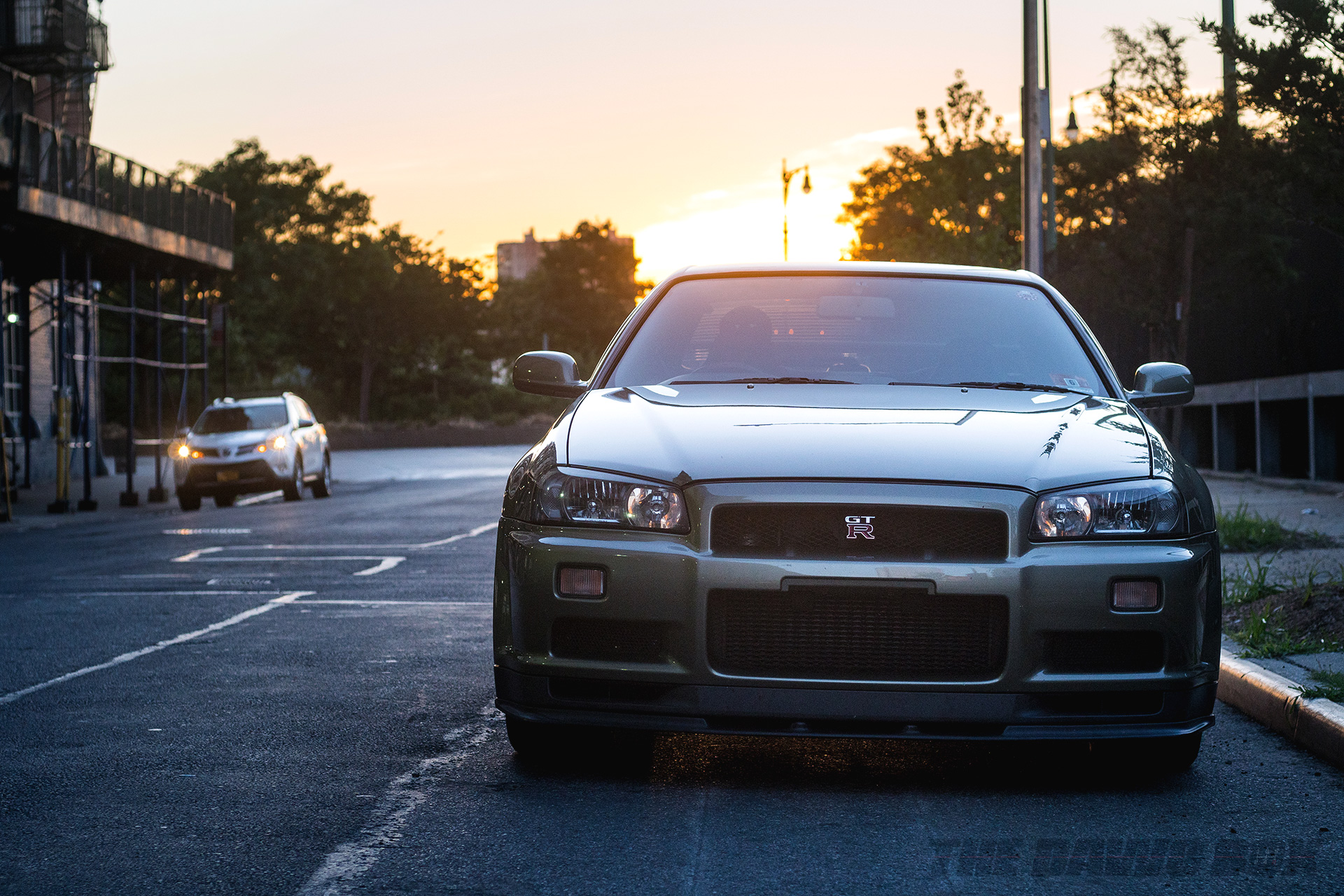 As the sun was setting at an undisclosed location in Manhattan, a few friends and I arrived at the address provided to us. A gorgeous R34 Skyline sat quietly on the narrow city street. We knew that we were early, but we anxiously waited for more people to arrive.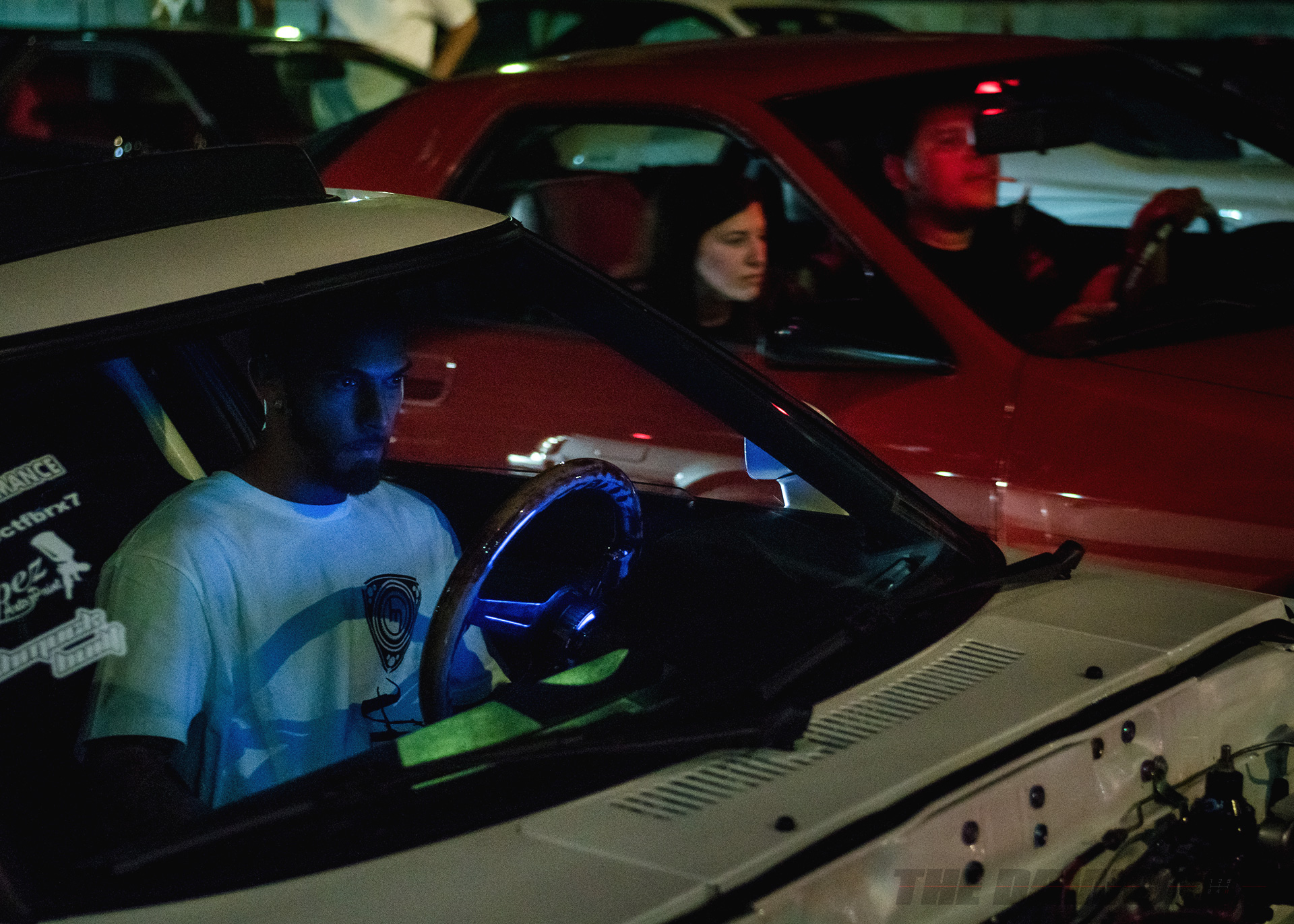 Within 30 minutes, cars of all kinds poured in like a monsoon. I don't think the guys at PRIME expected nearly as big of a turn out as they got because, within minutes the meeting spot was completely packed from one avenue to the other. It was then that I realized we should probably move on to Times Square…and that our car was probably blocked in.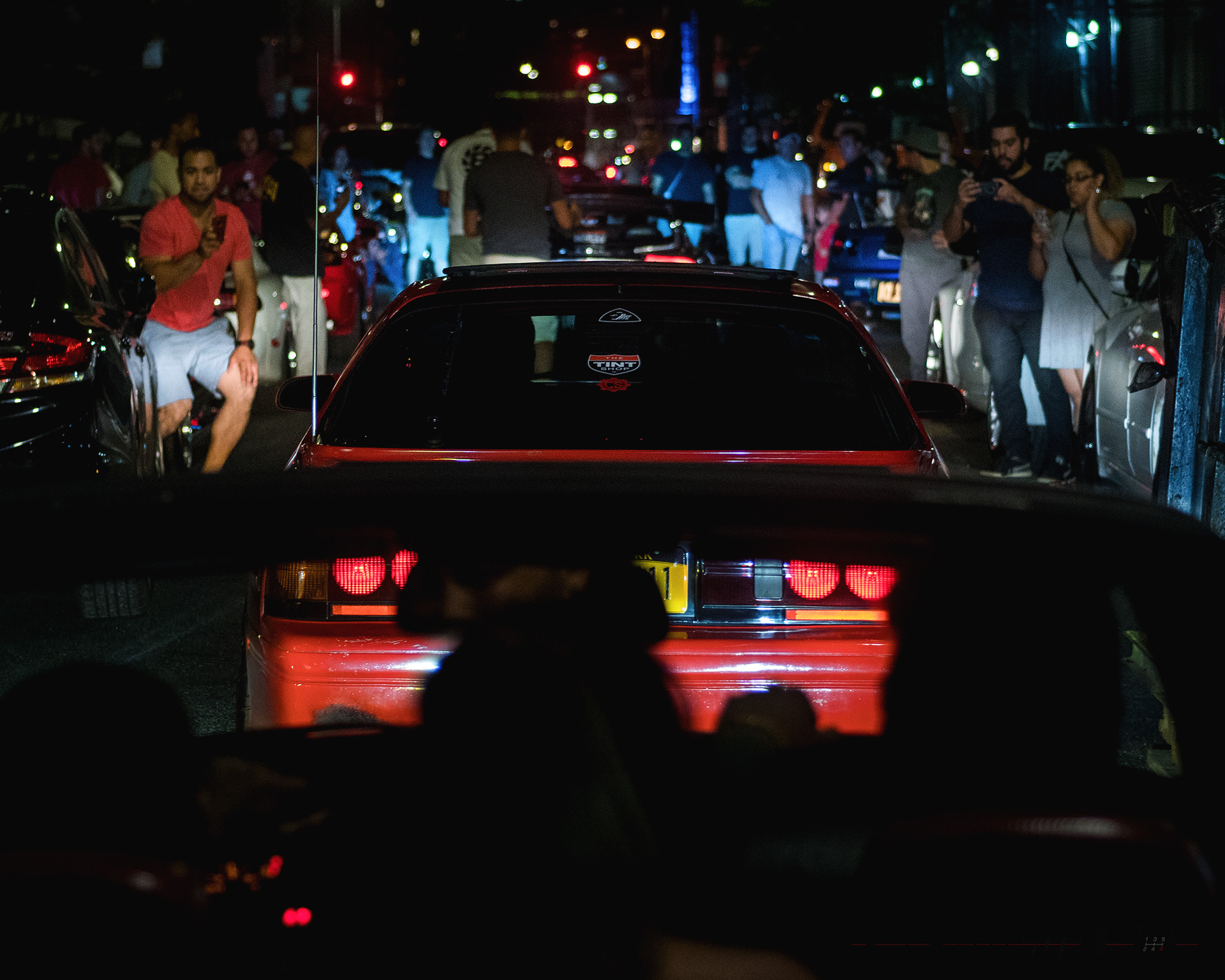 Now, having lived in New York all of my life, the idea of spending any amount of time in Times Square sickens me. I'm not claustrophobic, but the overwhelming amount of foot traffic quickly chisels at my sanity and, as we waited impatiently to see something other than a taxi or a bus, I could actually feel excitement building. Considering my disdain for the place, it was actually pretty awesome.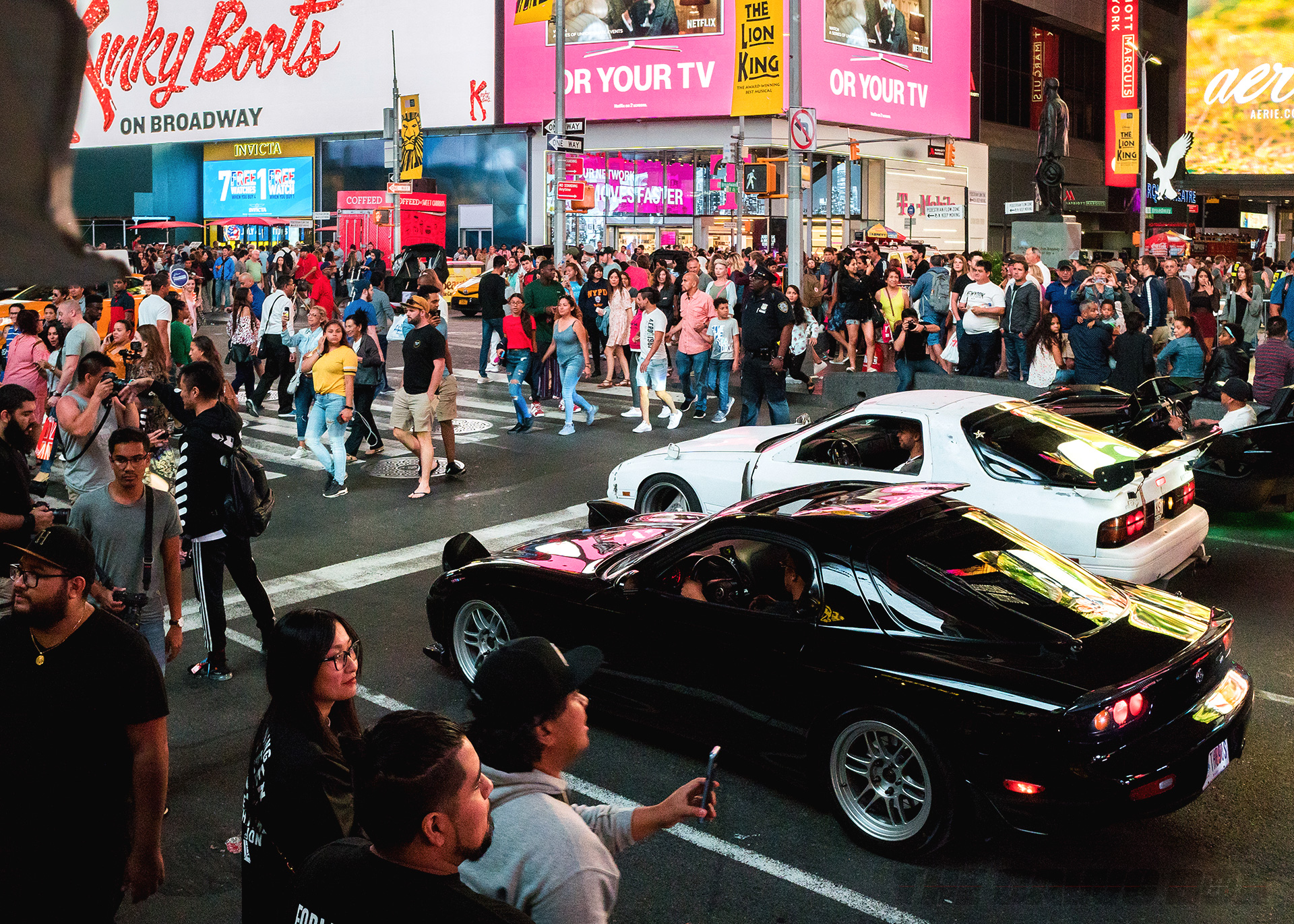 Out of the corner of my eye, I spotted a white FD3S RX7. I ran towards it and saw that there was a beautiful FB RX7 right next to it. I began to shoot.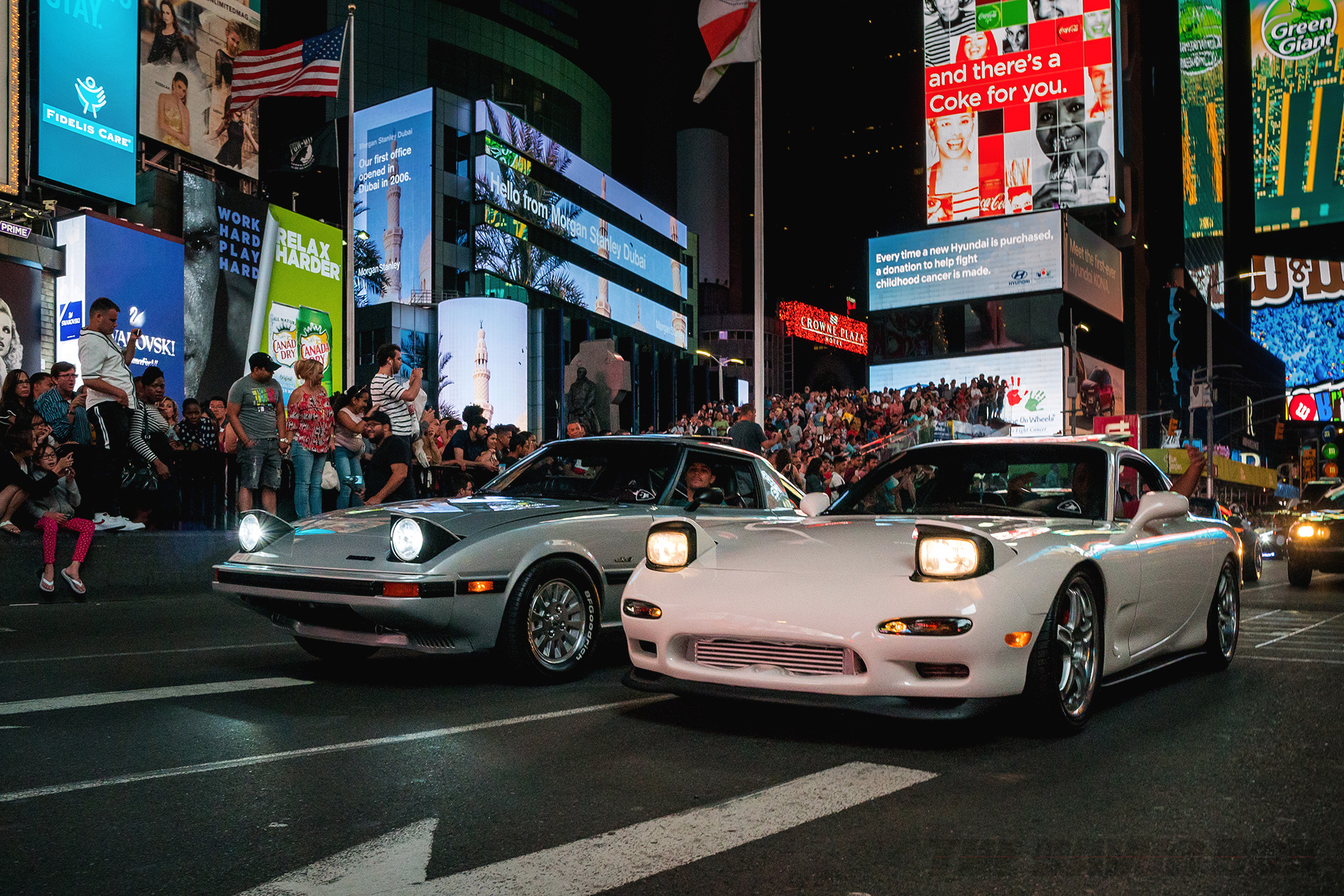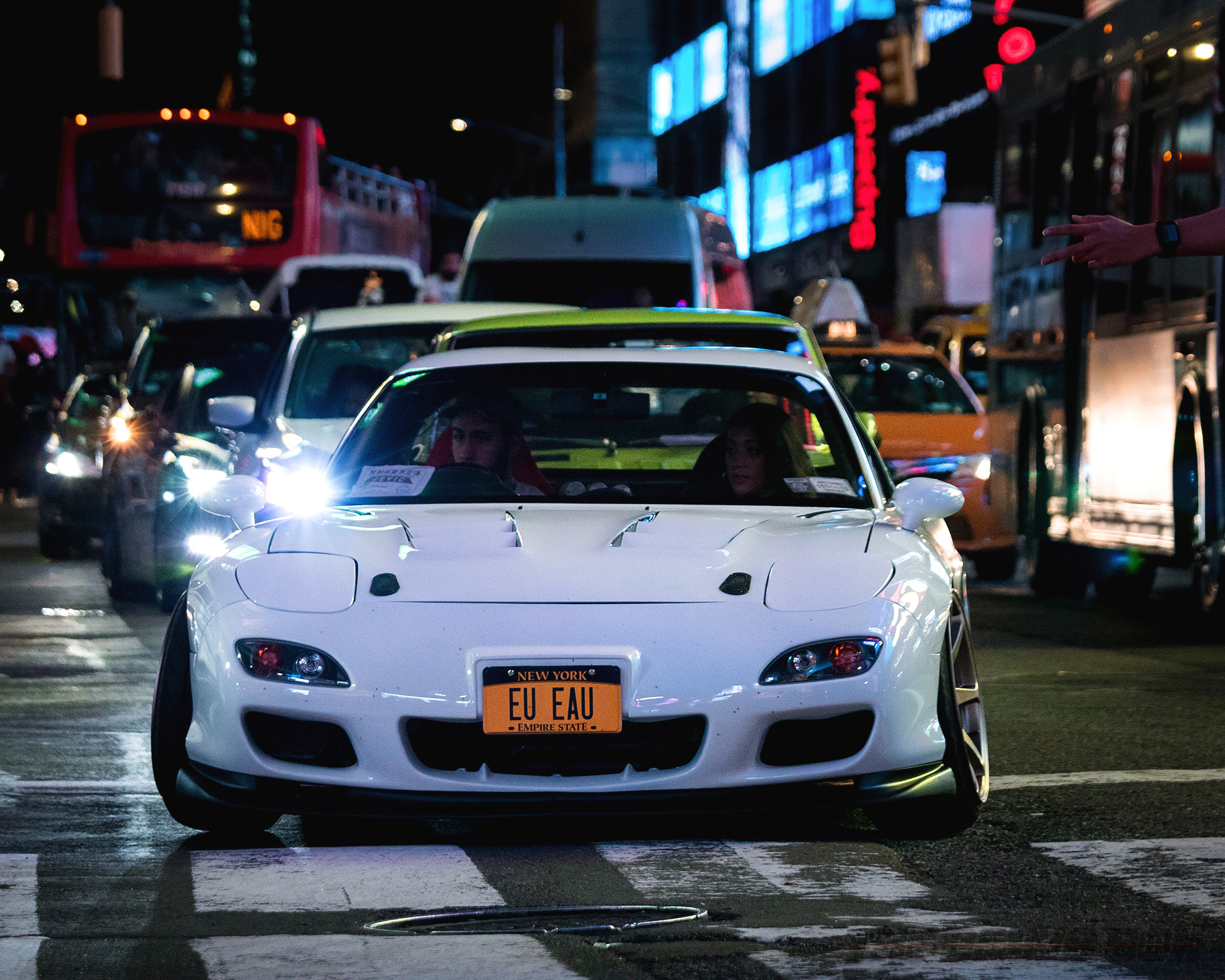 The RX7s disappeared as quickly as they came in. I thought it was odd and, as I ran up a block, I saw that they were being diverted. The cops had caught on to what we were doing and wouldn't let anyone from the group through. It made no difference though because enthusiasts and tourists alike were already making their way over to where they were going. As the cars turned in, they snapped pictures on their phones and stopped drivers to ask about the cars. The appreciation did not go unnoticed.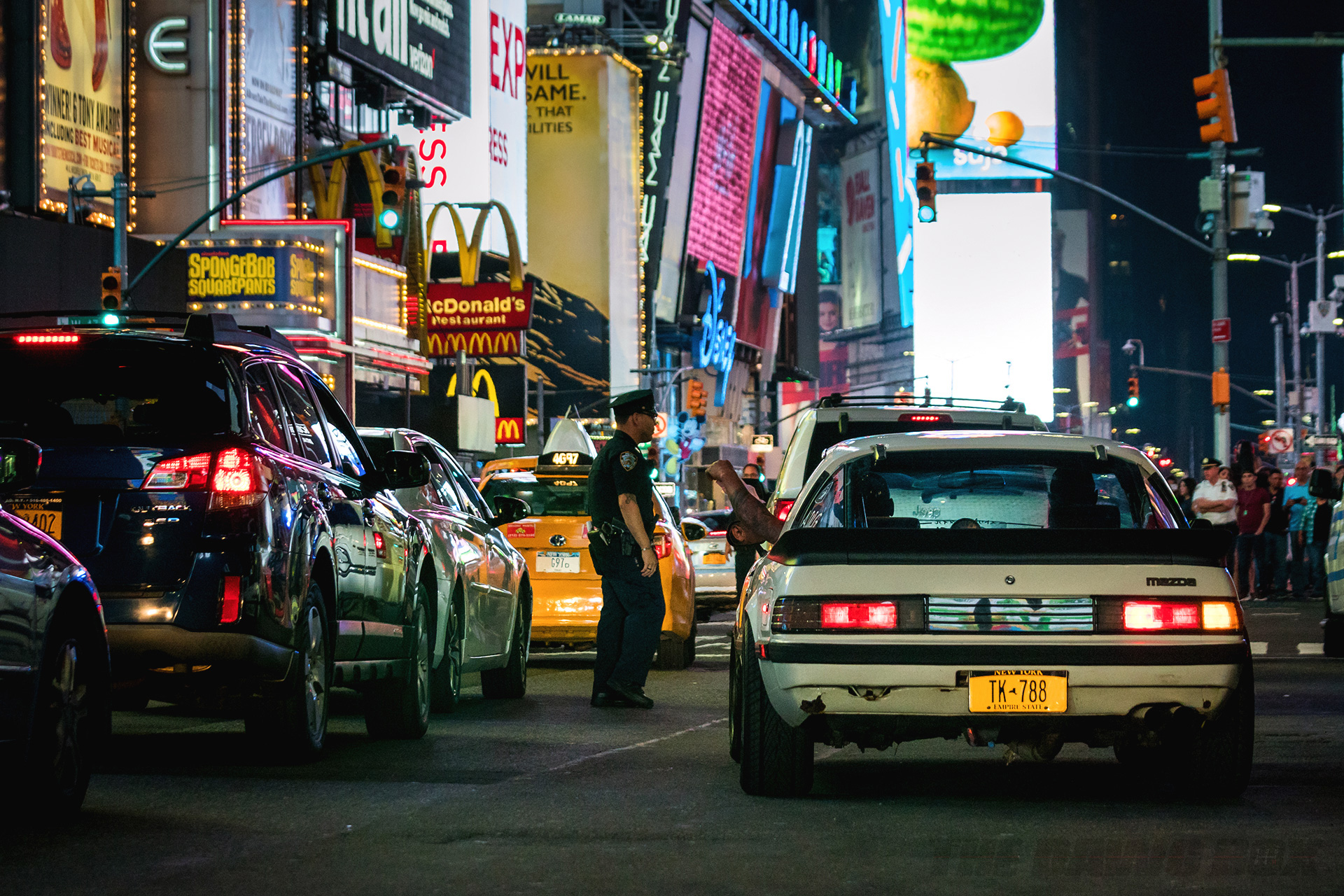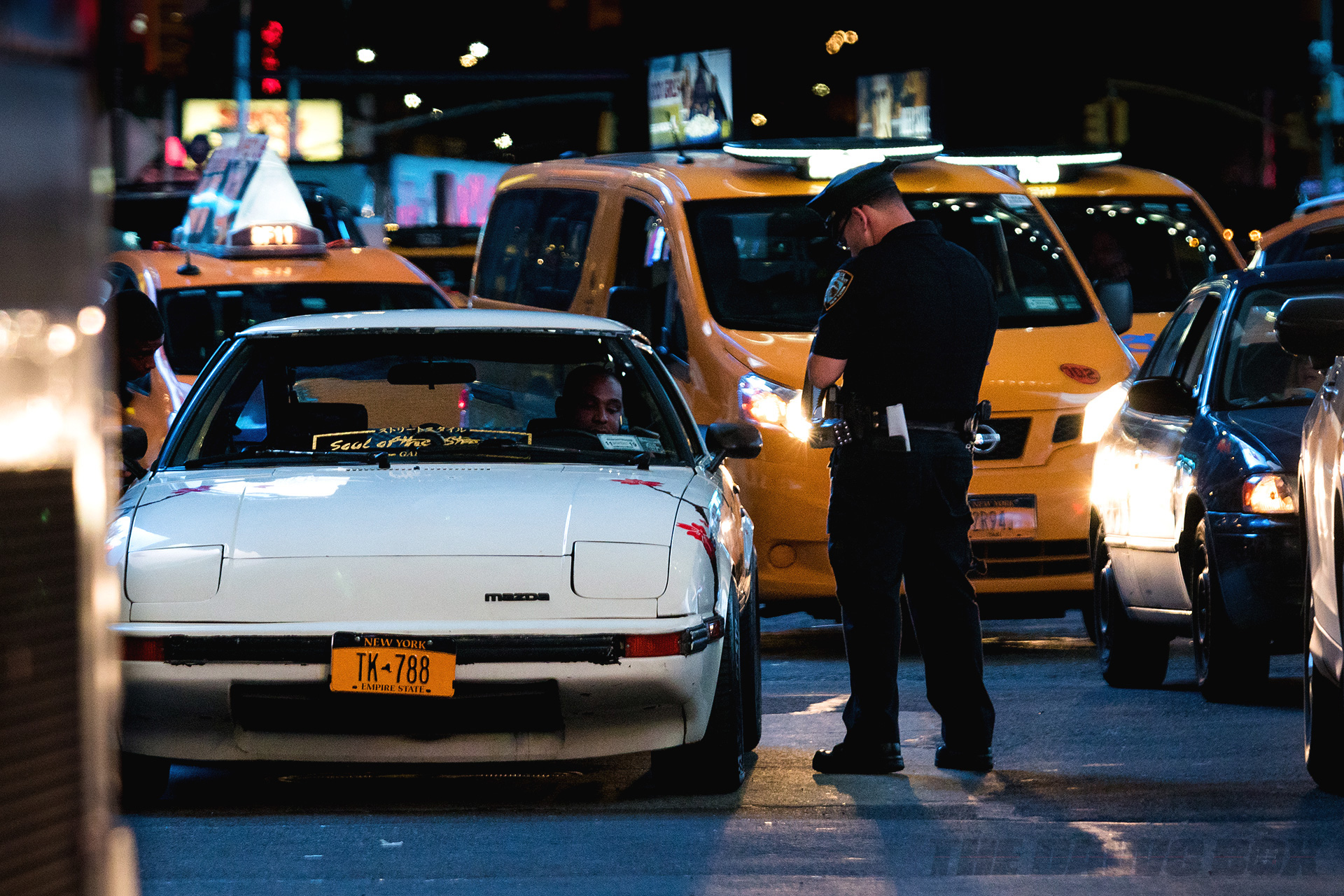 As the group moved on to the final spot, my friends and I decided grab dinner and head home. We were all overwhelmed by the experience and needed to digest…literally and figuratively. Should we get invited next year, we will most certainly attend and, if somehow you get invited, I urge you to go as well.