Behind the Scenes at Currie Enterprises
Currie Enterprises is one of the biggest names in automotive powersports. At their global headquarters in Corona, California, Currie Enterprises builds high-quality components for street rods, muscle cars, and off-road beasts. 
Frank Currie started the business in the late '50s, designing and building rearends for specialty equipment such as scissor lifts, tugs, and personnel carriers. In the late '70s, the focus moved on to building rearends for Chevy Vegas that had V8 conversions and needed a stronger differential to handle the power in the custom application. 
With the help of Frank's 3 sons, John, Charlie, and Ray, the company evolved and grew into the powerhouse that it is today. Currie Enterprises now utilizes a 40,000 square foot state-of-the-art manufacturing facility to build a wide range of differentials, accessories and suspension components. 
Check out the behind the scenes look at the magic happening in the Currie facility and visit www.CurrieEnterprises.com for more information on how they can help you and your performance vehicle.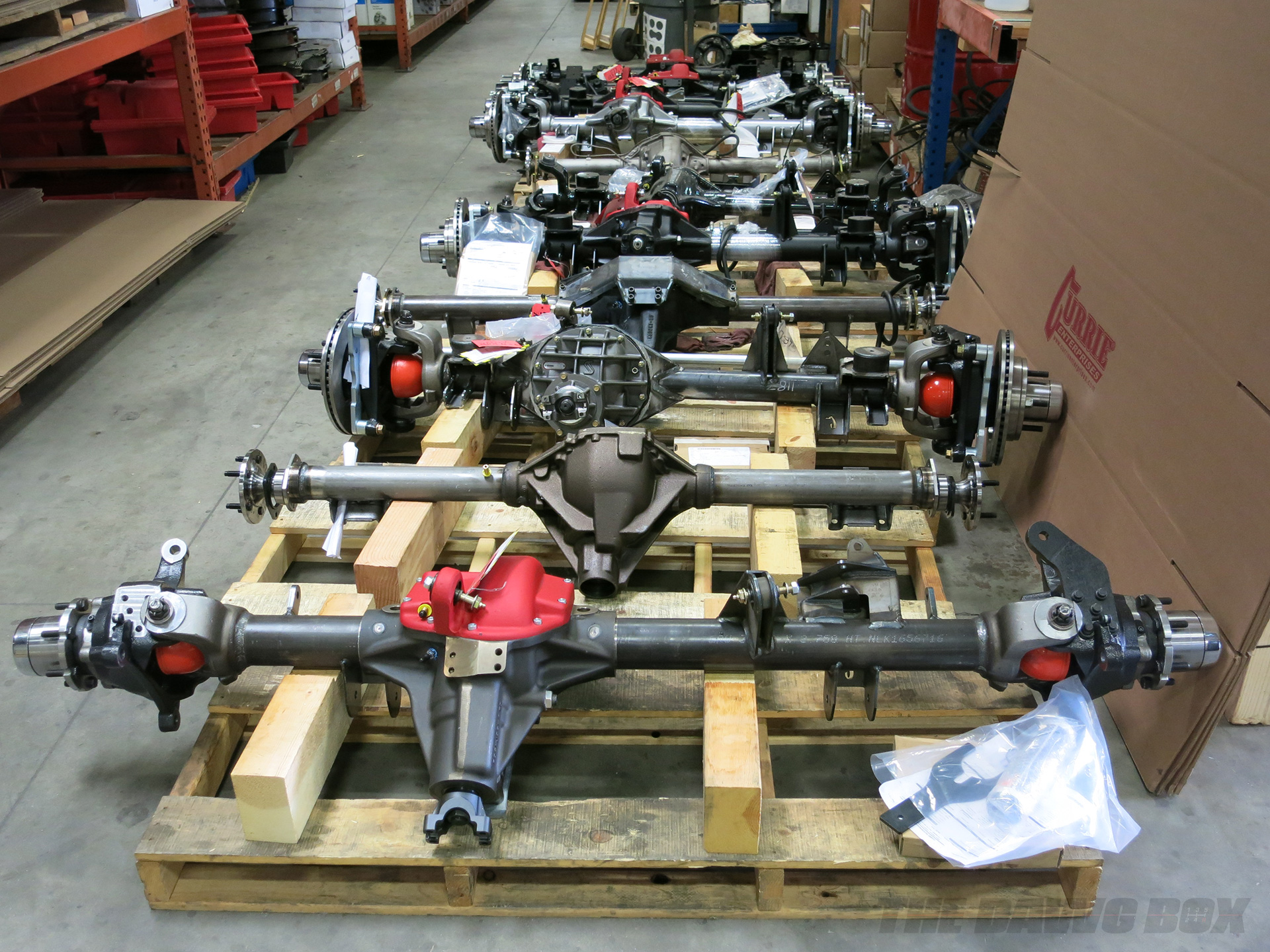 Various completed street and off-road axles awaiting will call by their purchaser.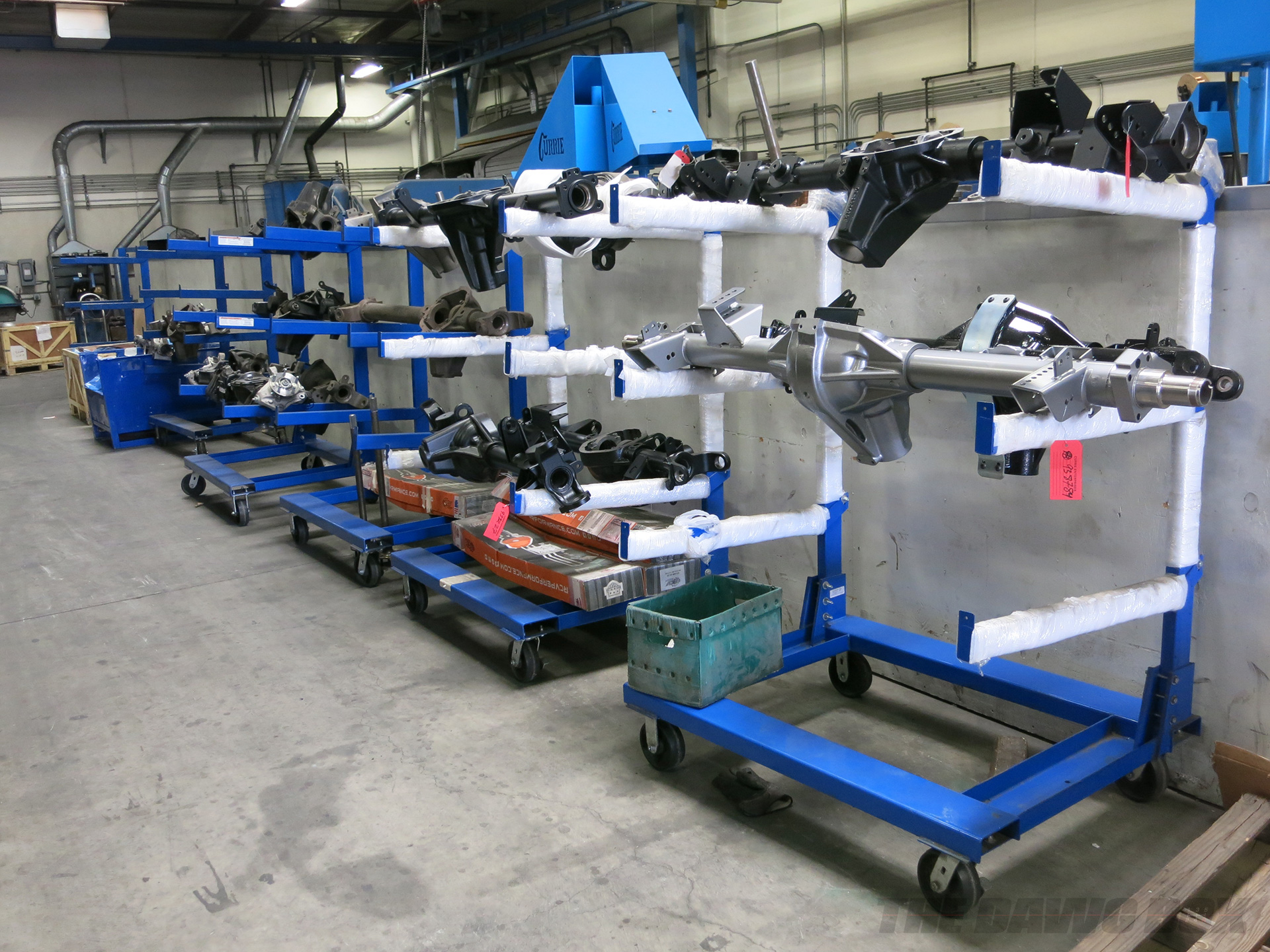 Currie keeps off-road vehicle front and rear differential housings in stock to cut down on build and shipping times.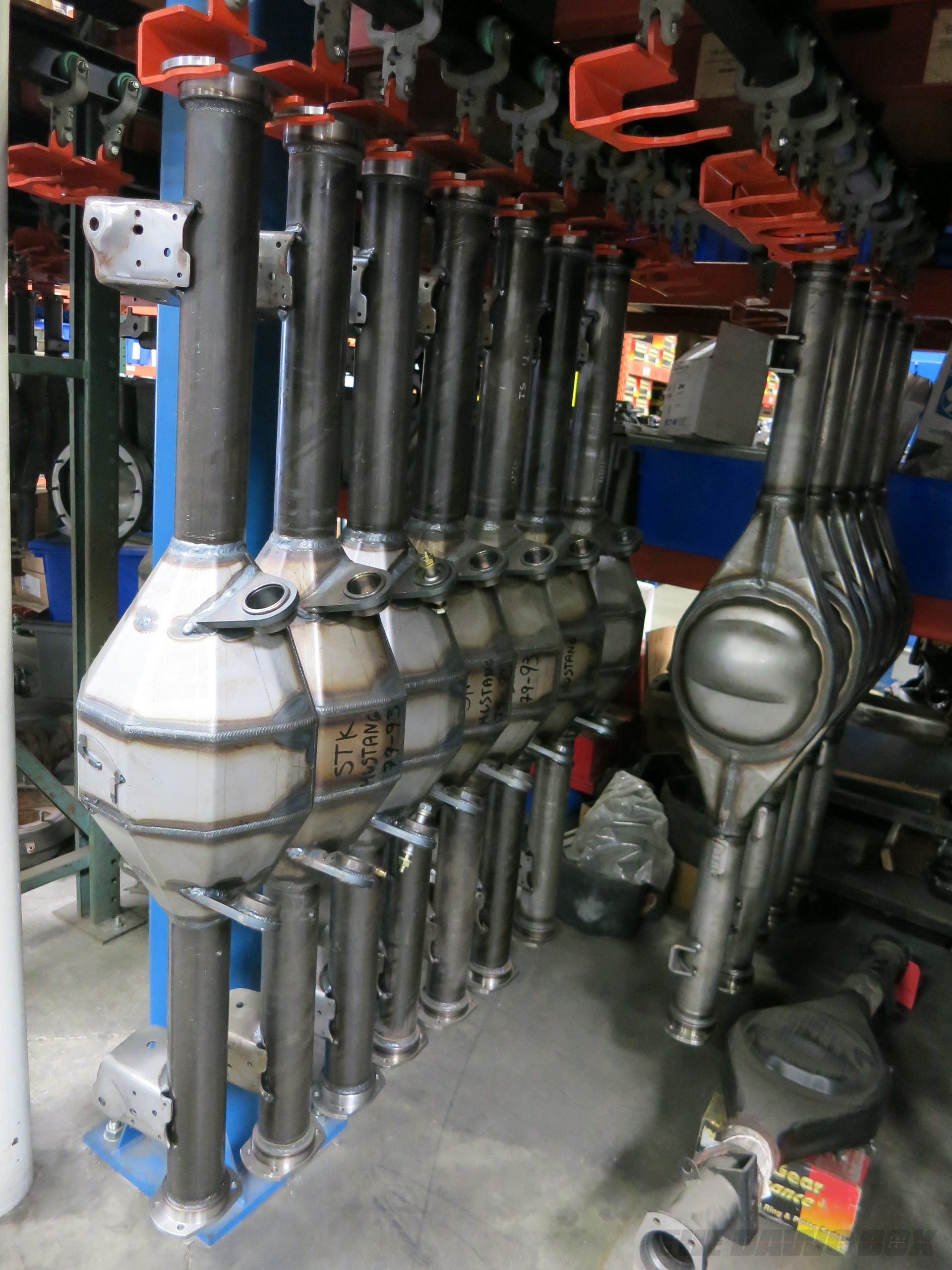 Housings & axles for 30 common street car vehicle platforms are kept in stock so that they may be pulled and shipped immediately.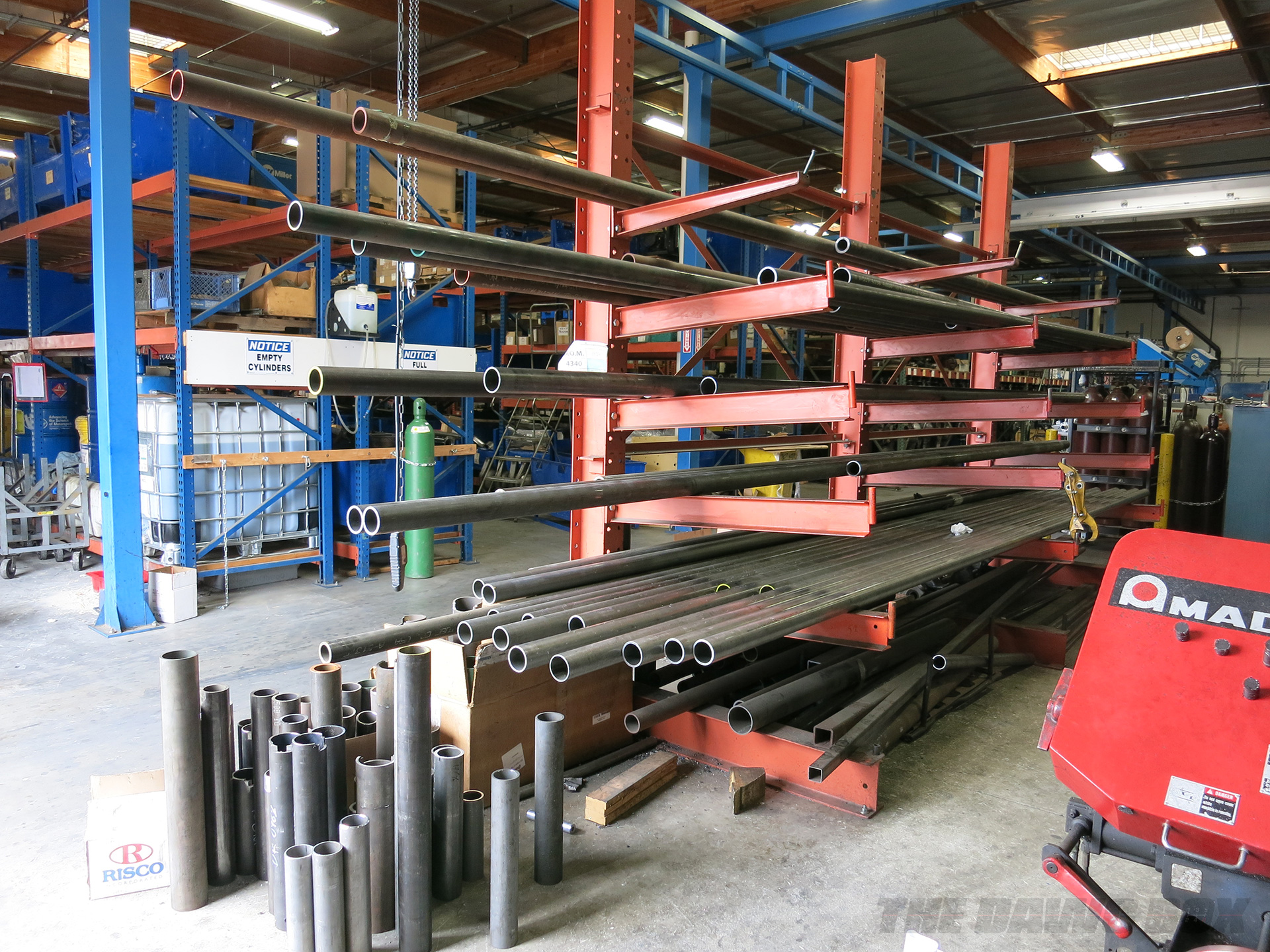 Where a housing is born! The axle housing tubing rack.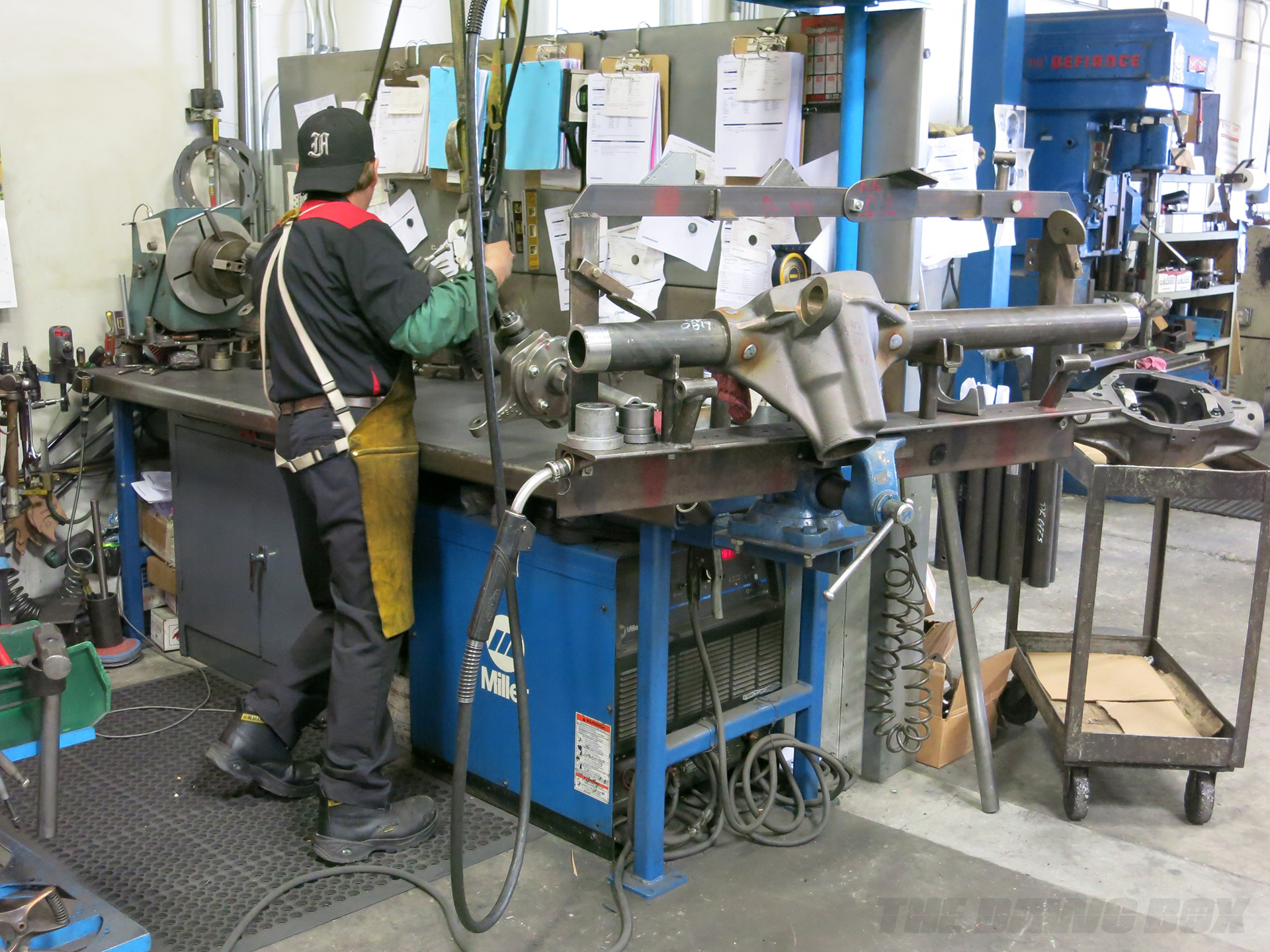 Currie's frontend housing assembly technician in action.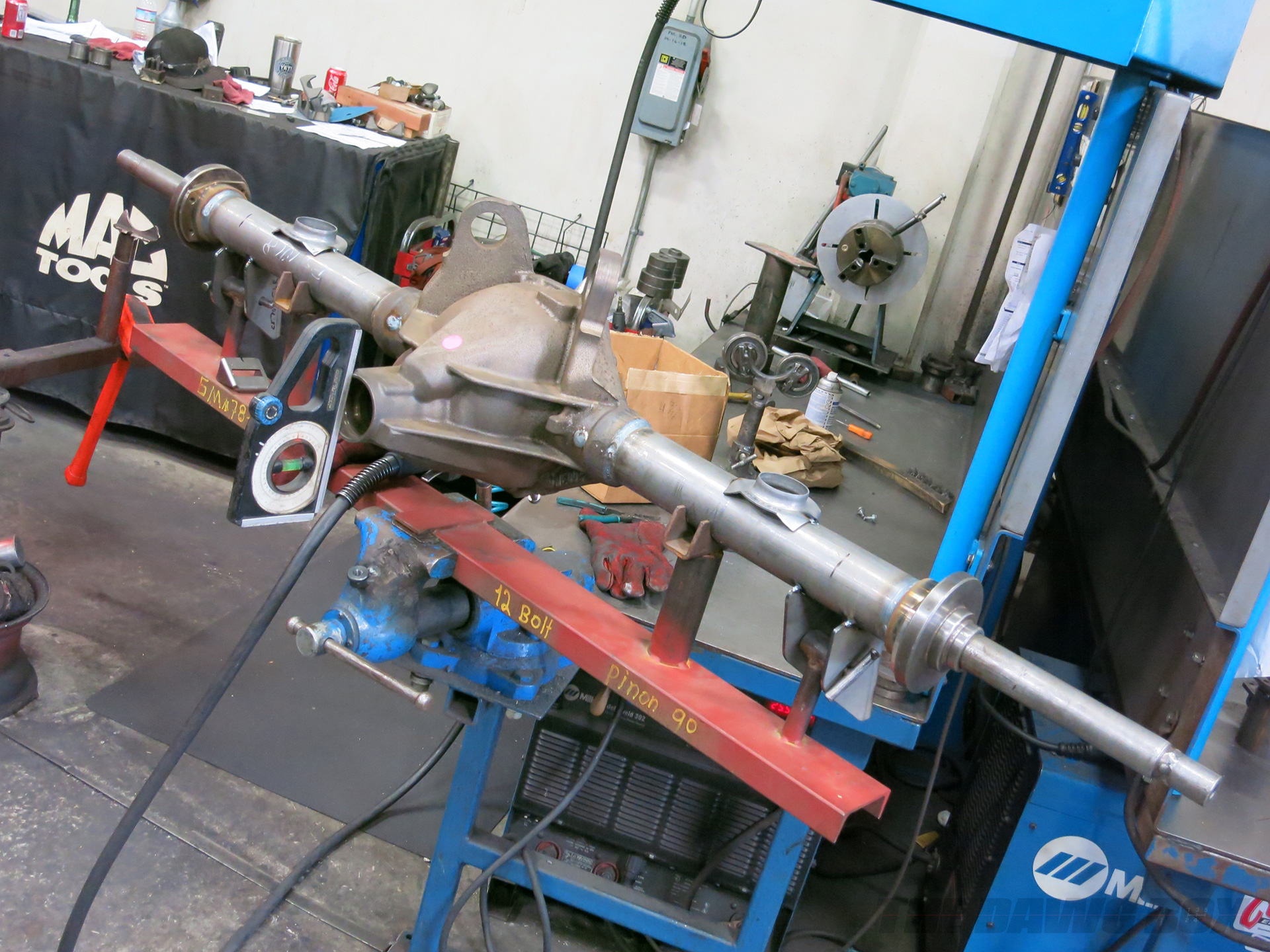 100% new GM G-body 12-bolt housing in the bracket jig.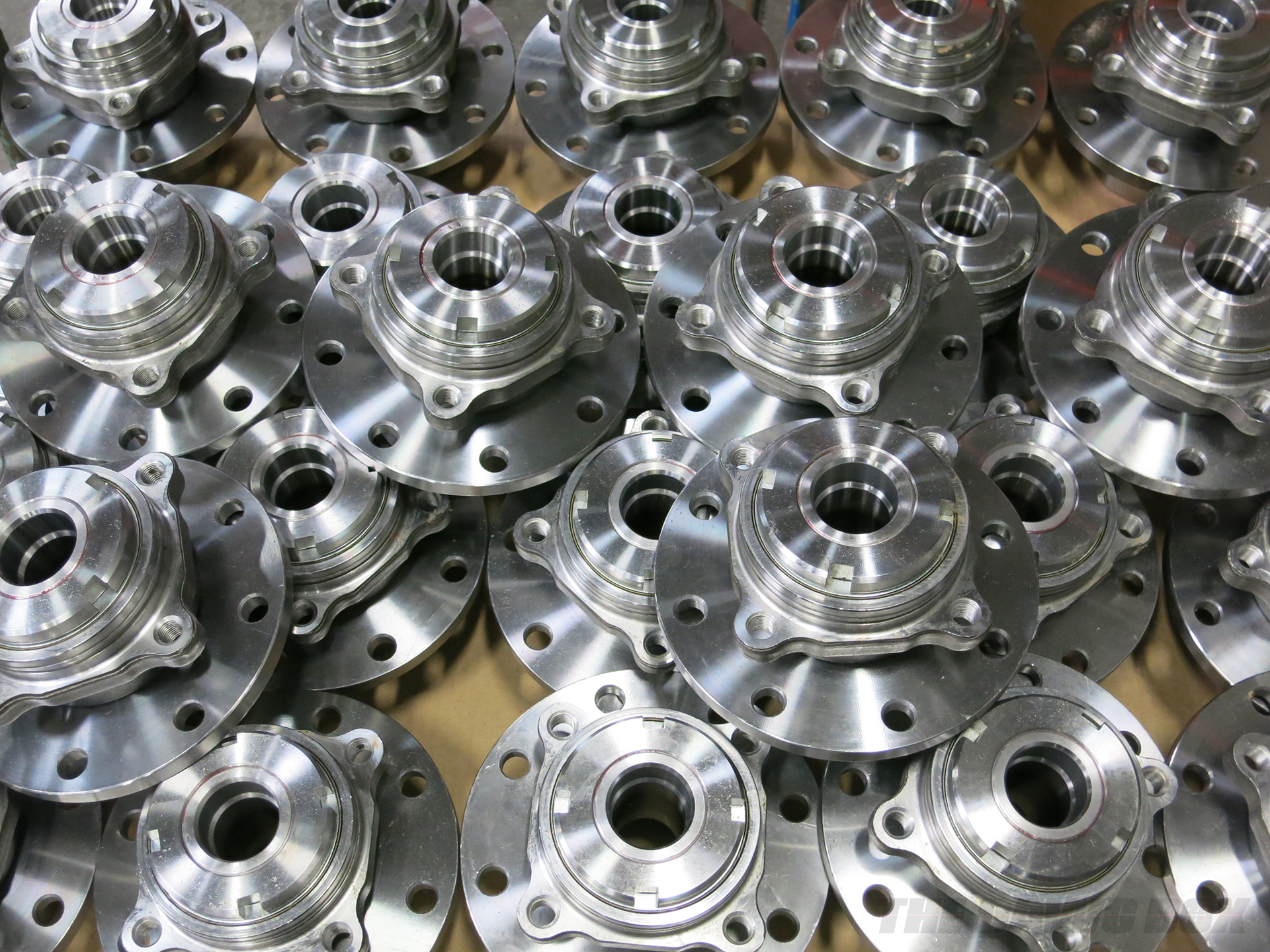 F-350/F-450 unit bearings used in Currie 1-ton front-end applications.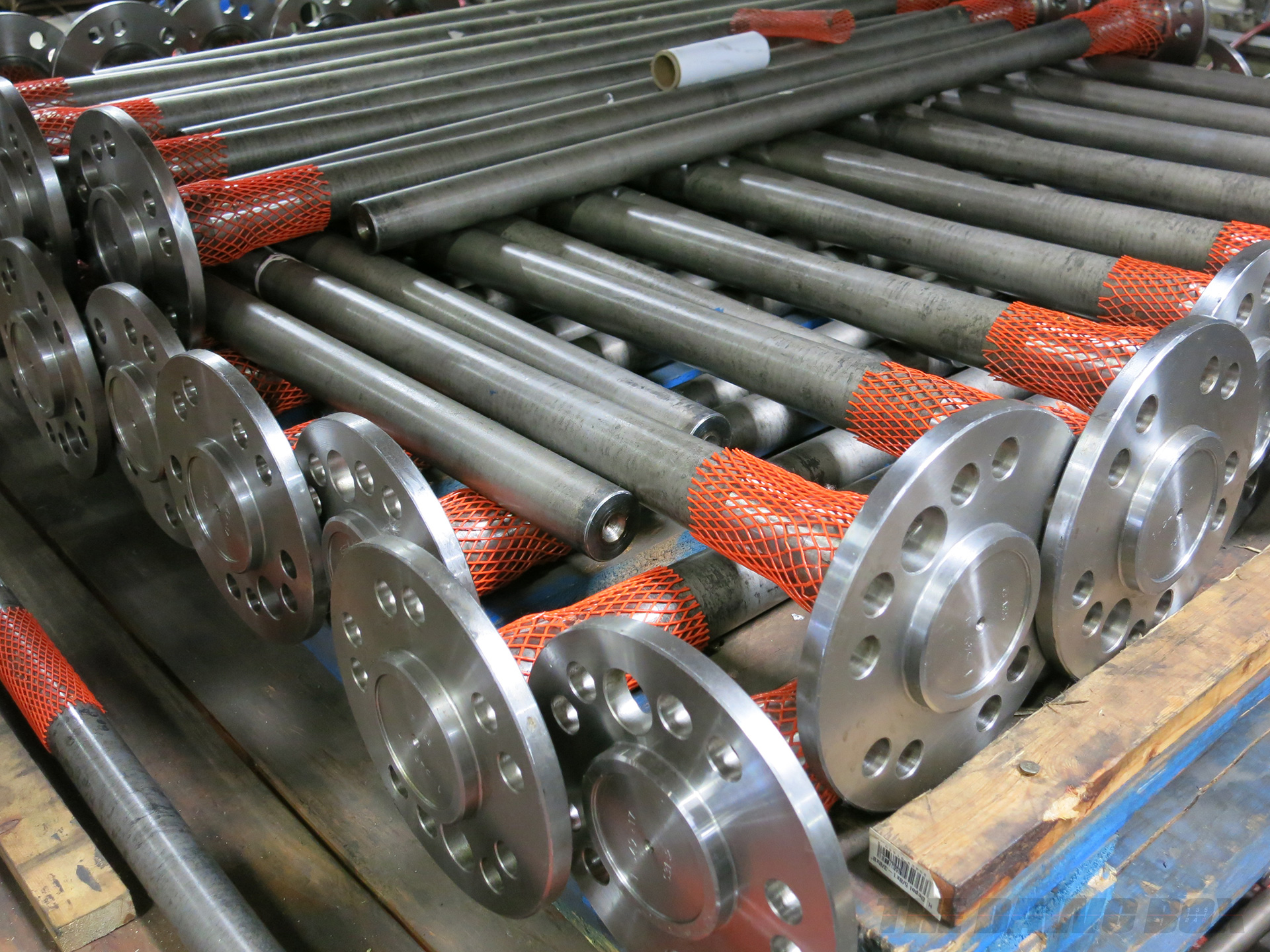 Currie has over 30 different axles cores on hand at all times for different applications.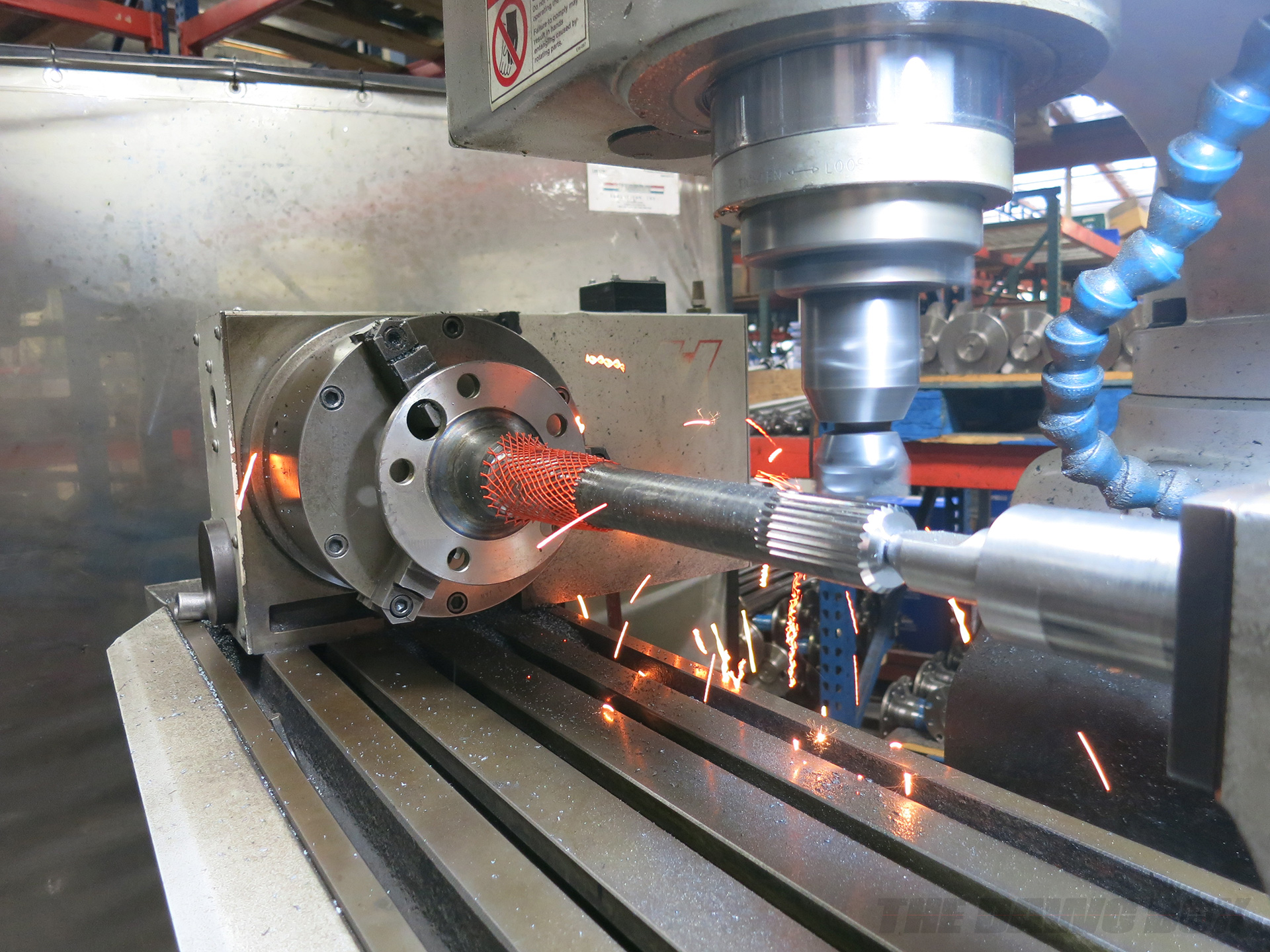 One of three of Currie's CNC axle splining machines cutting splines.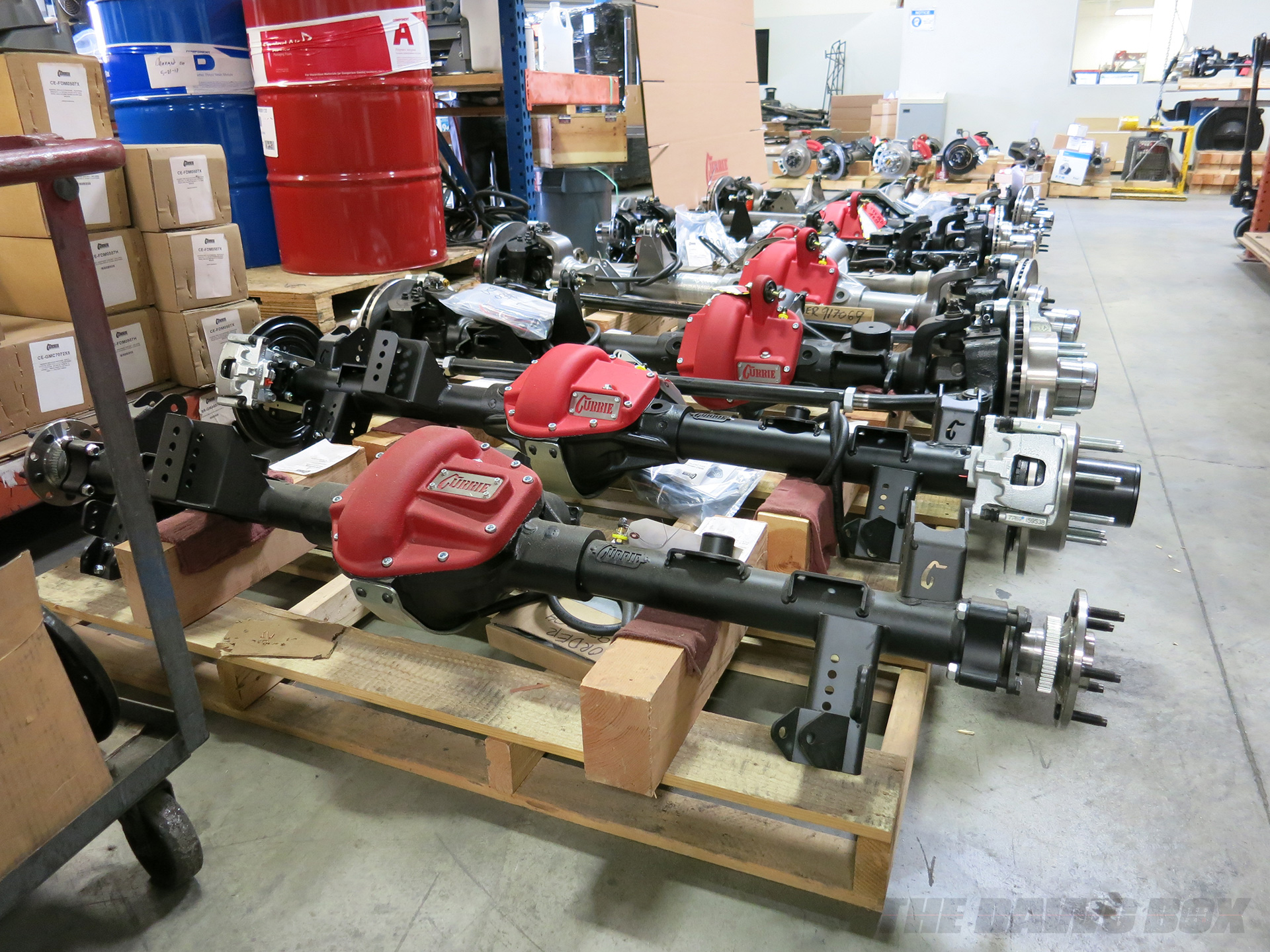 RockJock 60 & 70 off-road differentials awaiting pickup by their purchasers.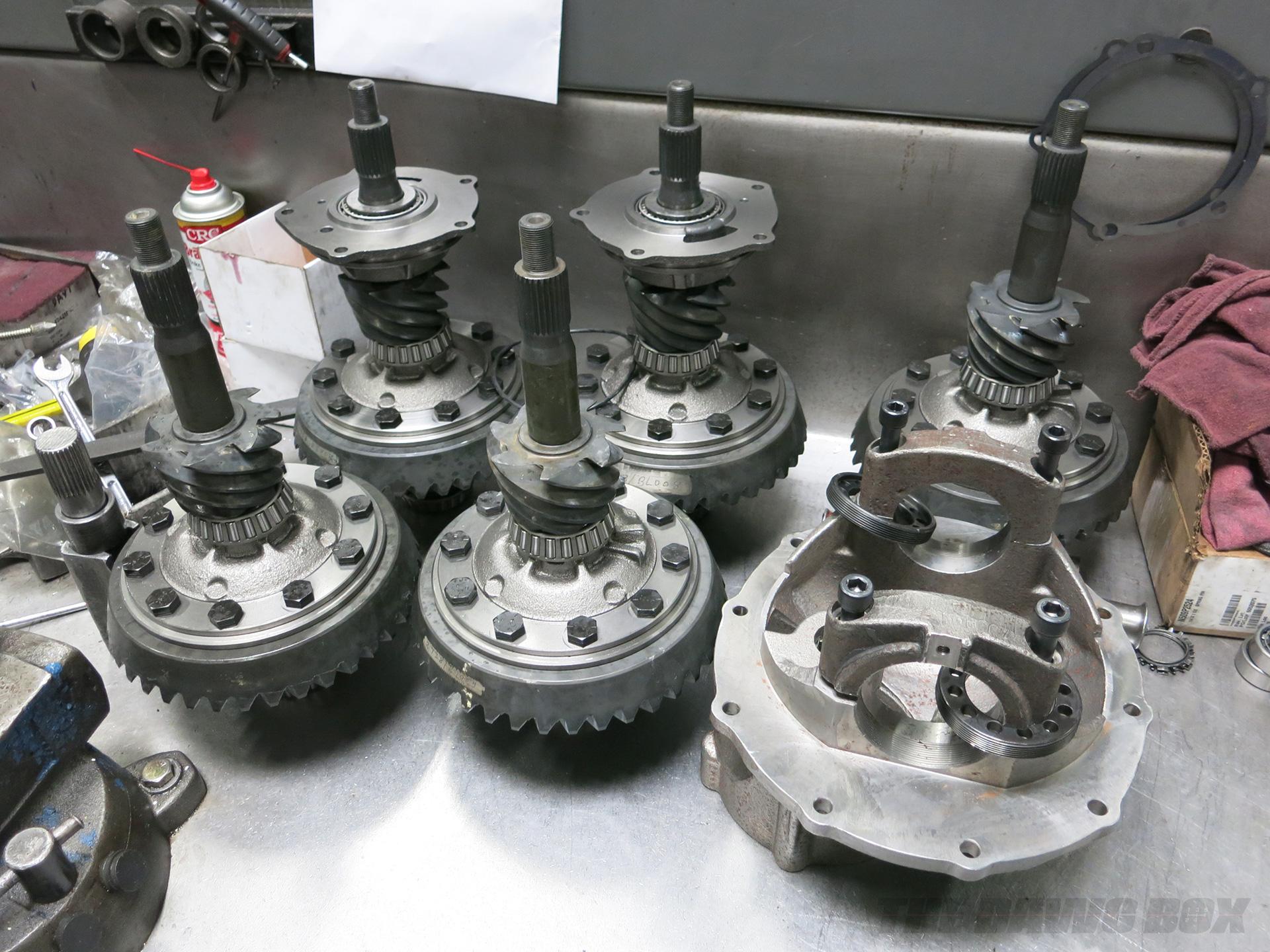 9" 3rd members for large P.O. customers are built in stages.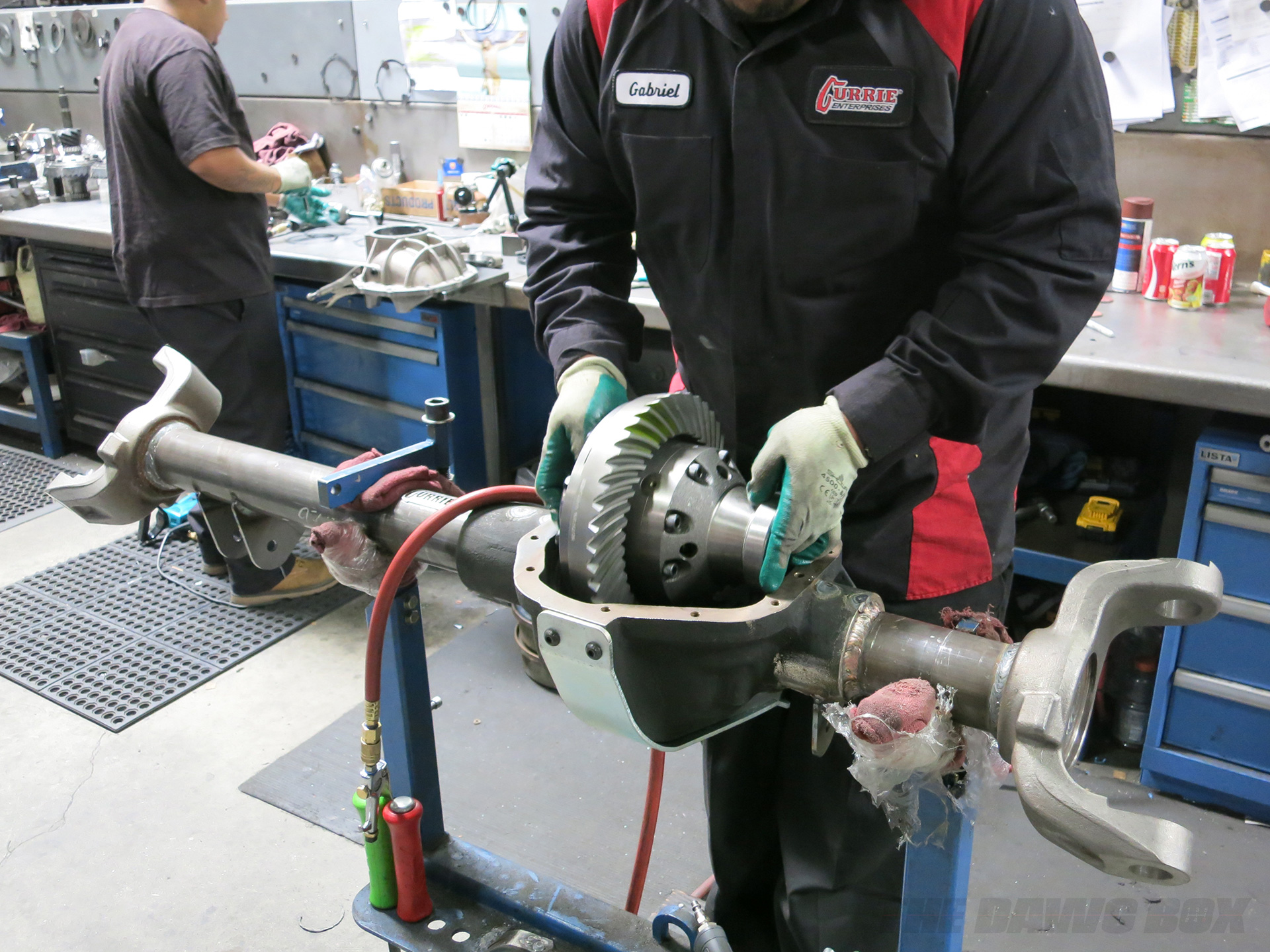 One of Currie's 4 gear set-up technicians doing a precise gear set up.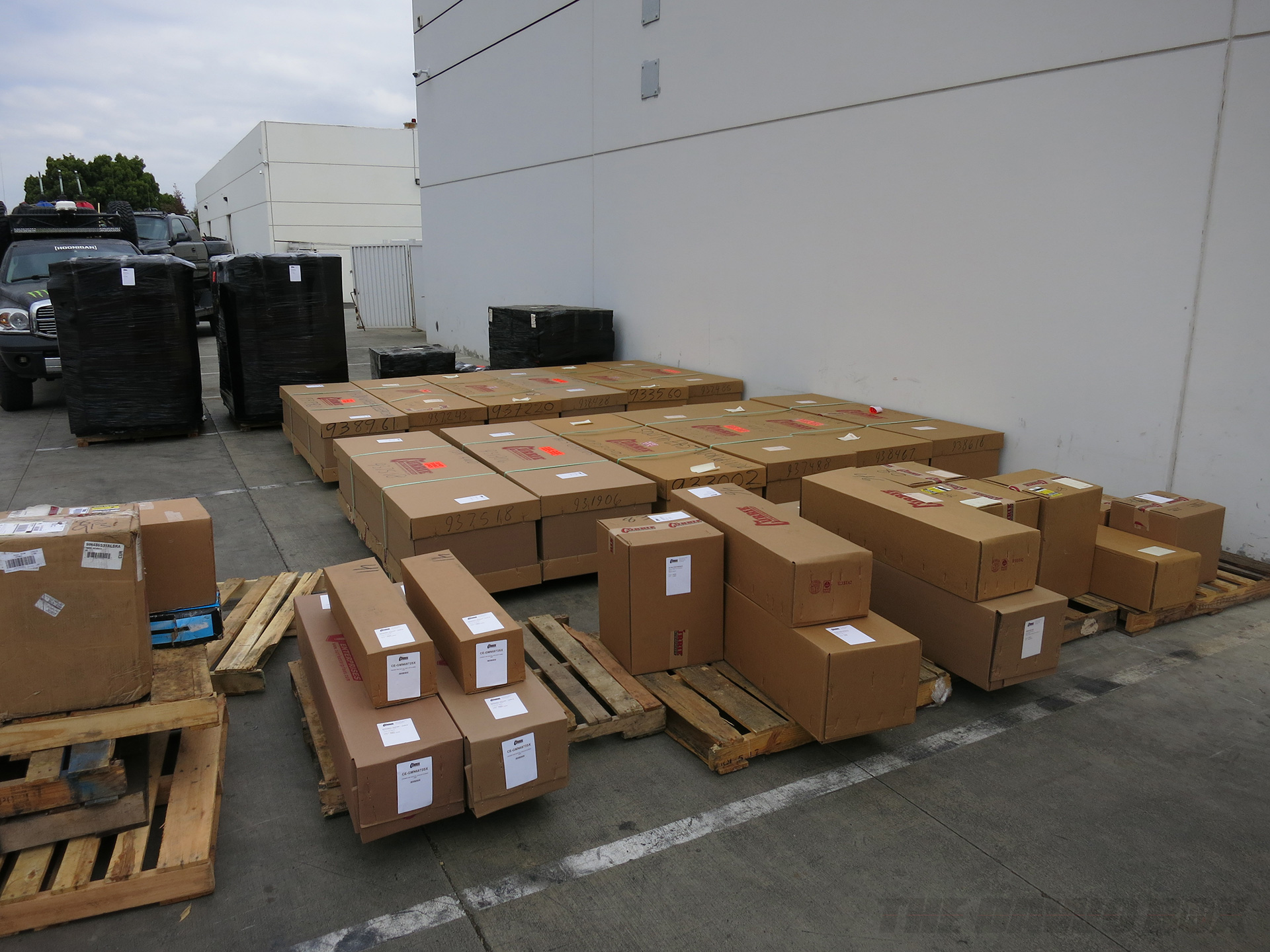 Ready to go! Finished product awaiting the big brown truck.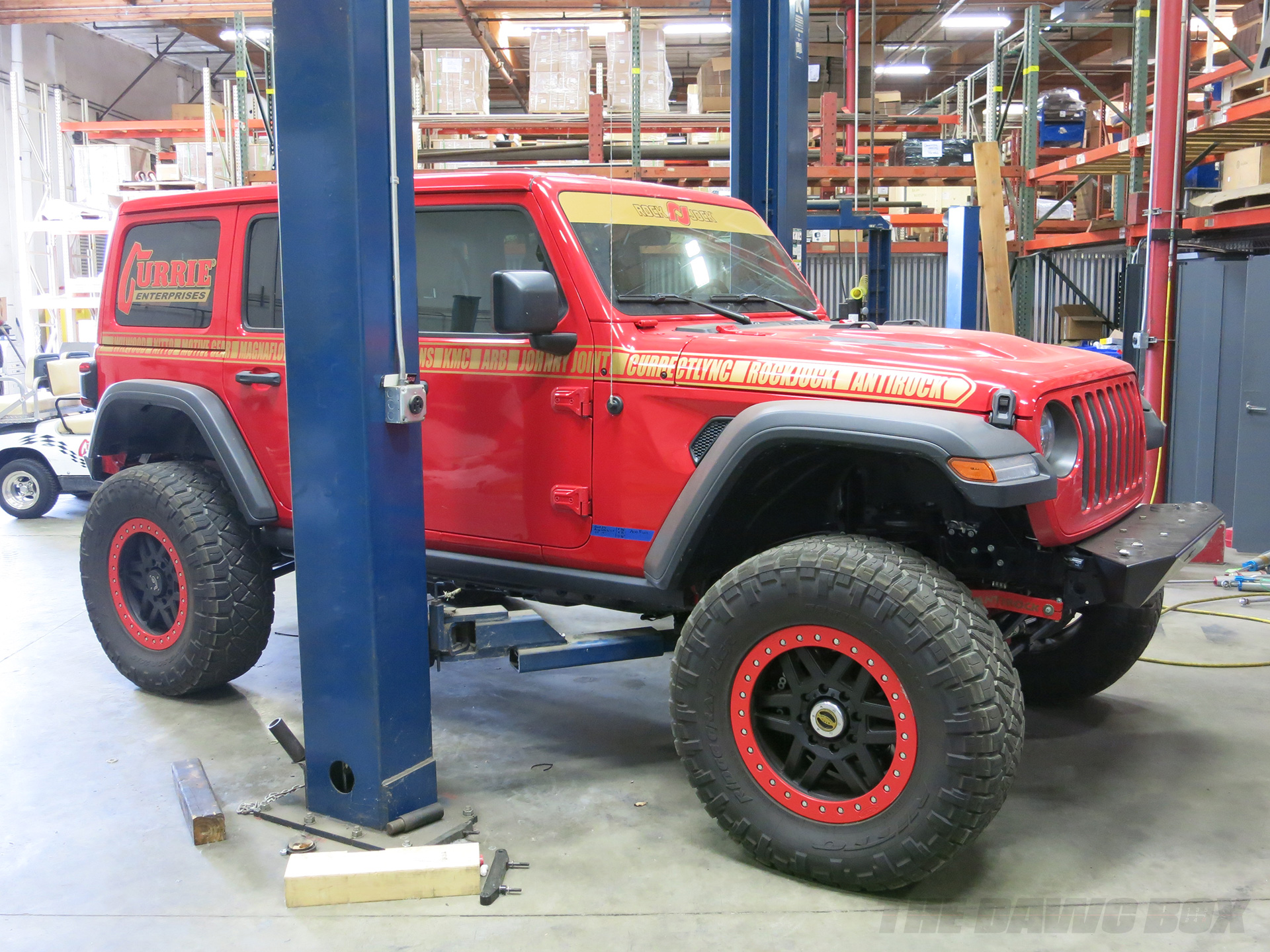 Ray Currie's new 2018 Jeep JL Wrangler Rubicon that is equipped with all of Currie's goodies underneath.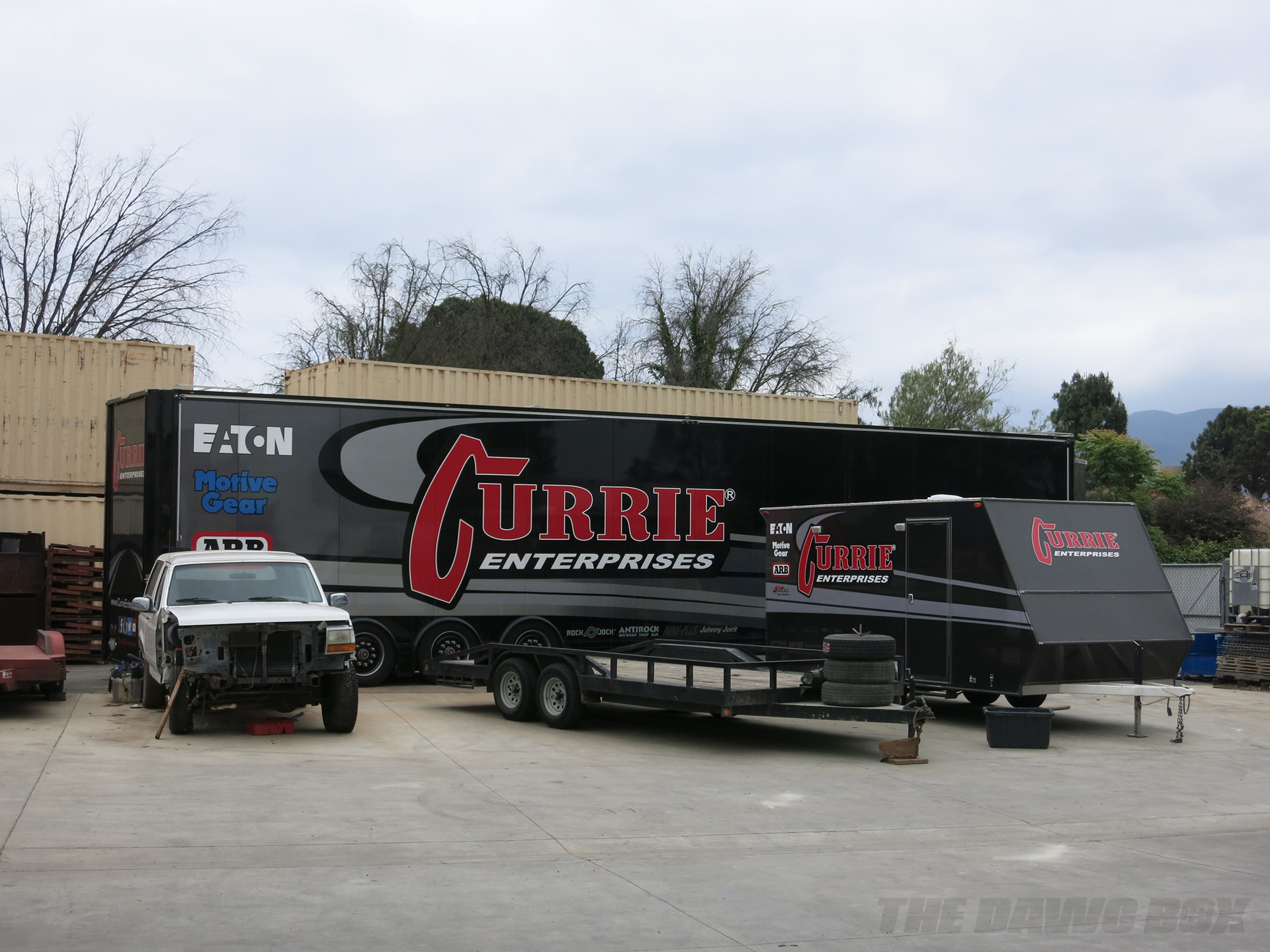 Currie's over-the-road show rigs. Look for them at a show near you!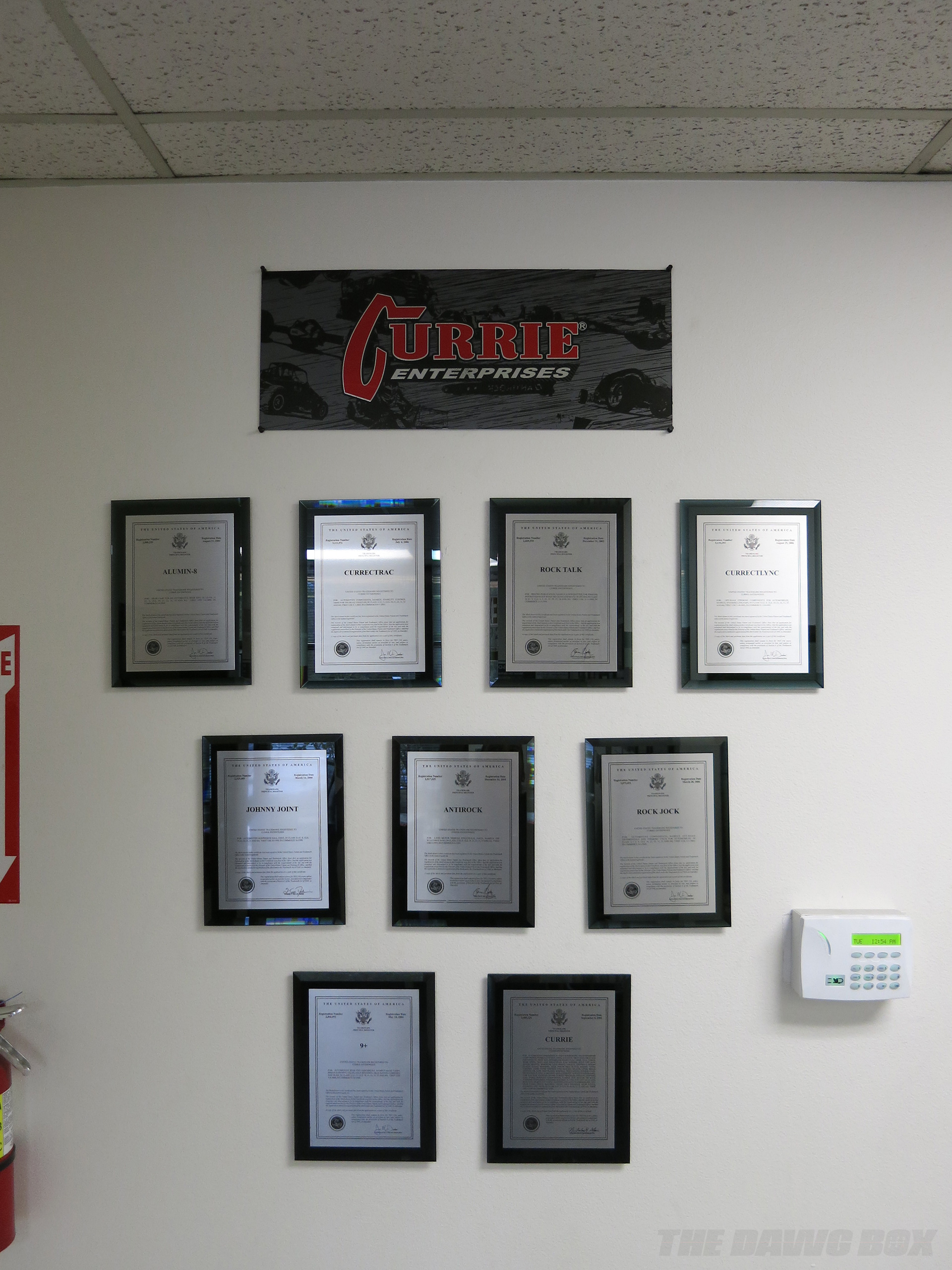 Currie holds numerous trademarked names for their famous components.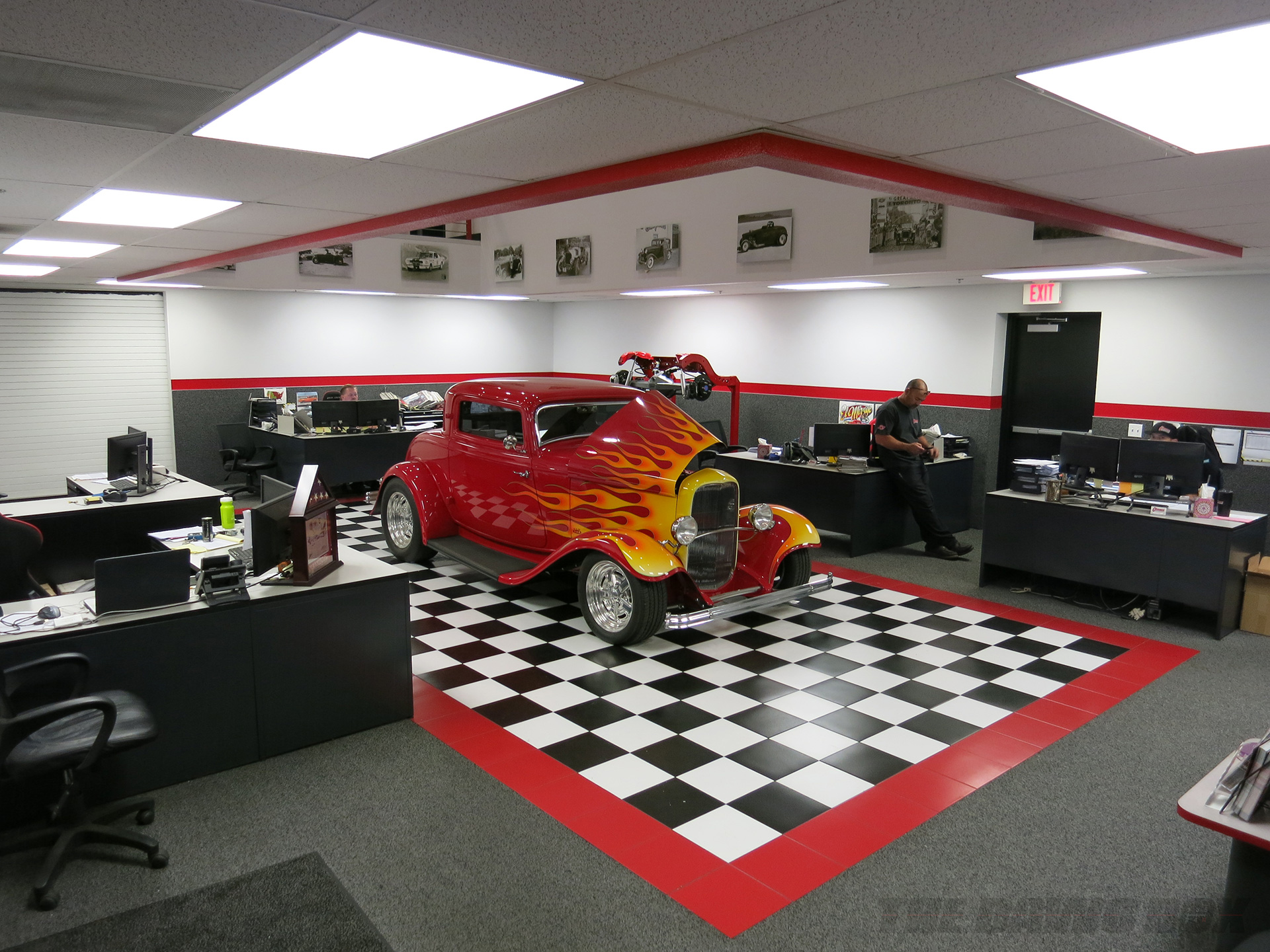 The Currie Enterprises sales office features Currie family vehicles that get rotated out. The office is currently featuring Frank Currie's Ford 514 SVO powered '32 Ford 3 window coupe.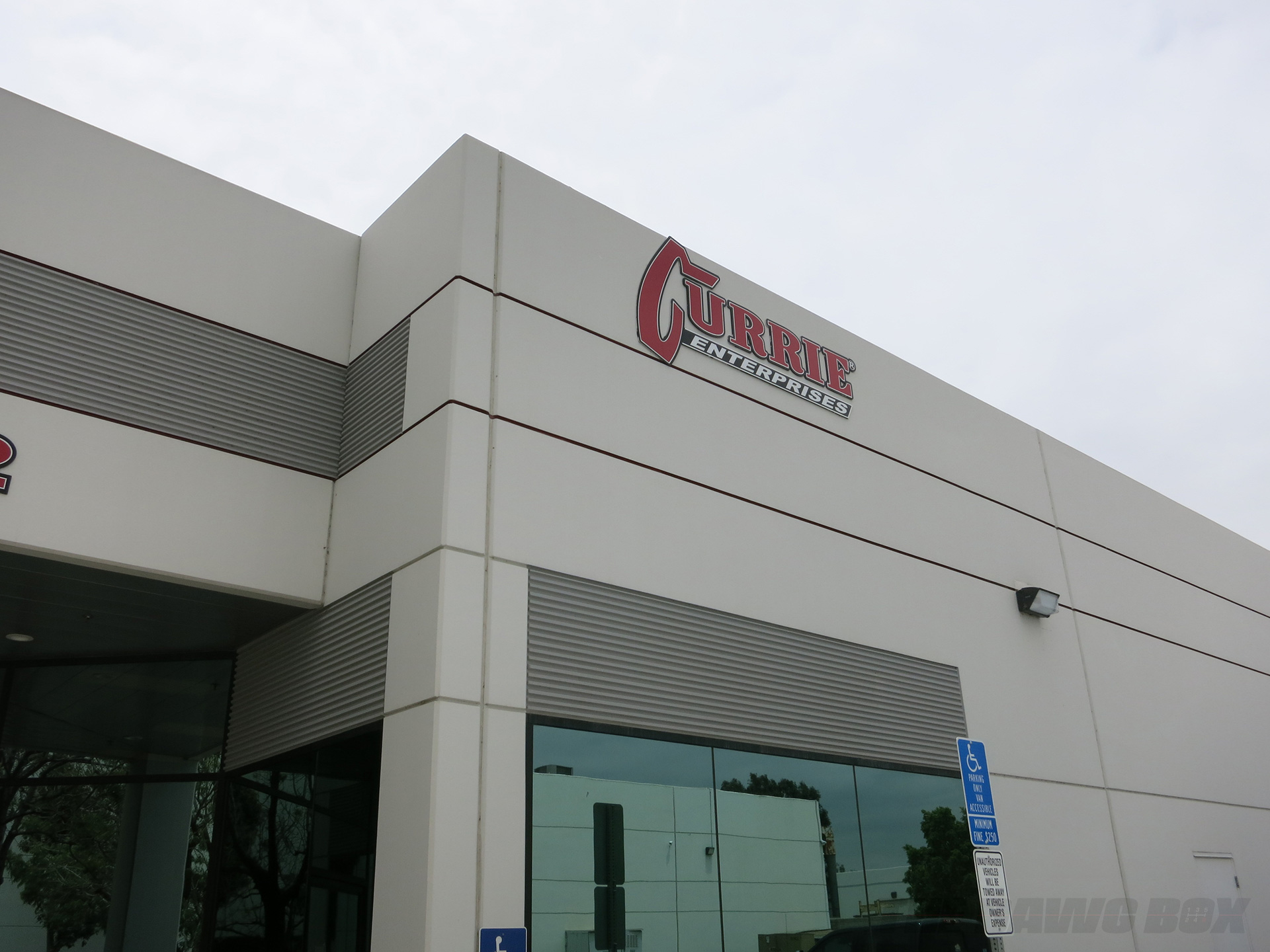 Currie's world headquarters in Corona, CA.