Hoodbilt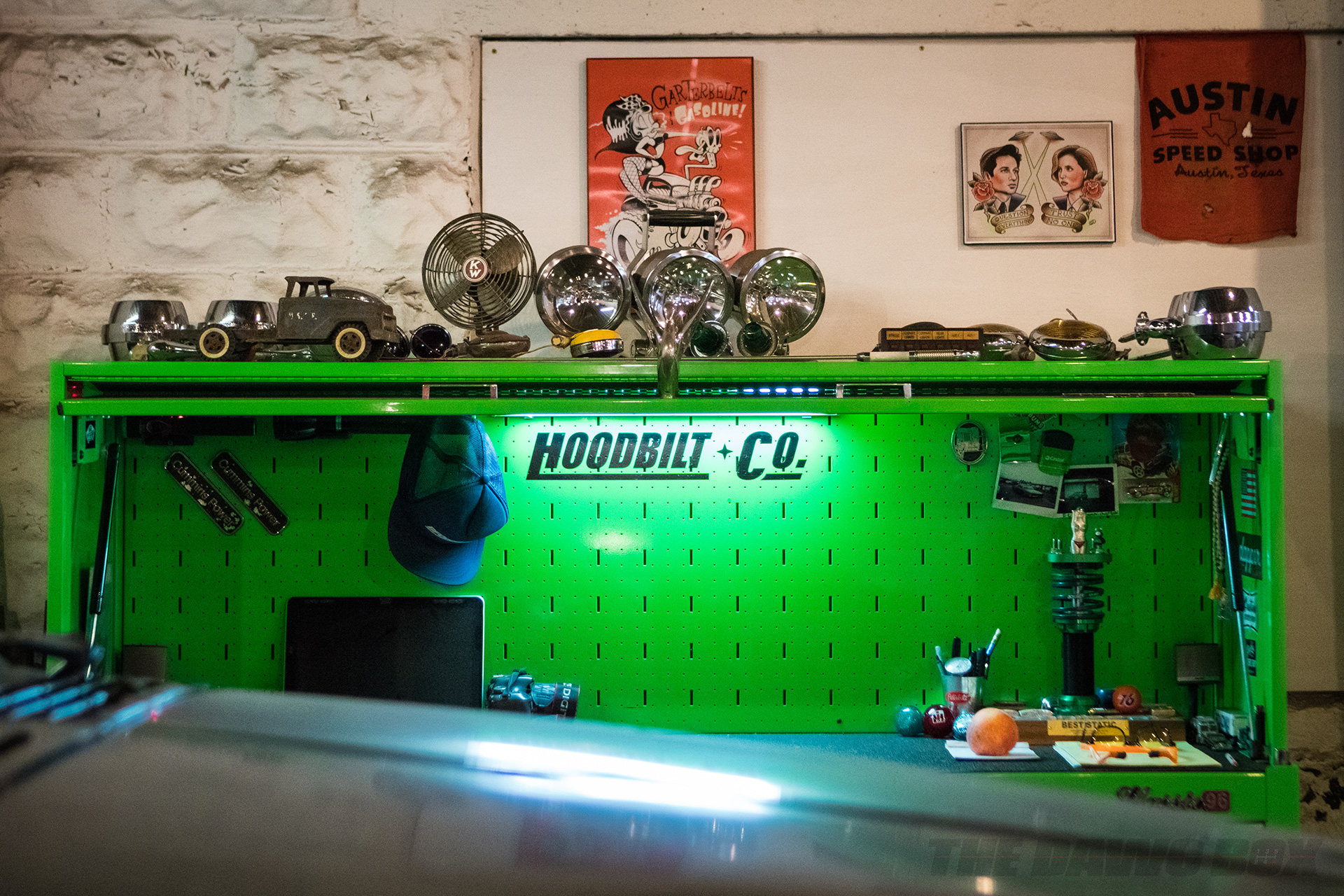 Kingston, New York – a city in Upstate New York sitting South East of the world-famous town of Woodstock. The Stockade District, located in the heart of Kingston, was New York State's original capital back in the late 1700's. Shortly after its founding, the capital and most of the surrounding buildings were destroyed by the British. Preservation has therefore been, and continues to be, a key part of its history as it says in the district's Preamble:
"…it is in the public interest to ensure that the distinctive and historical character of this Historic and Architectural Design District shall not be injuriously affected, that the value to the community of those buildings having architectural and historical worth shall not be impaired…"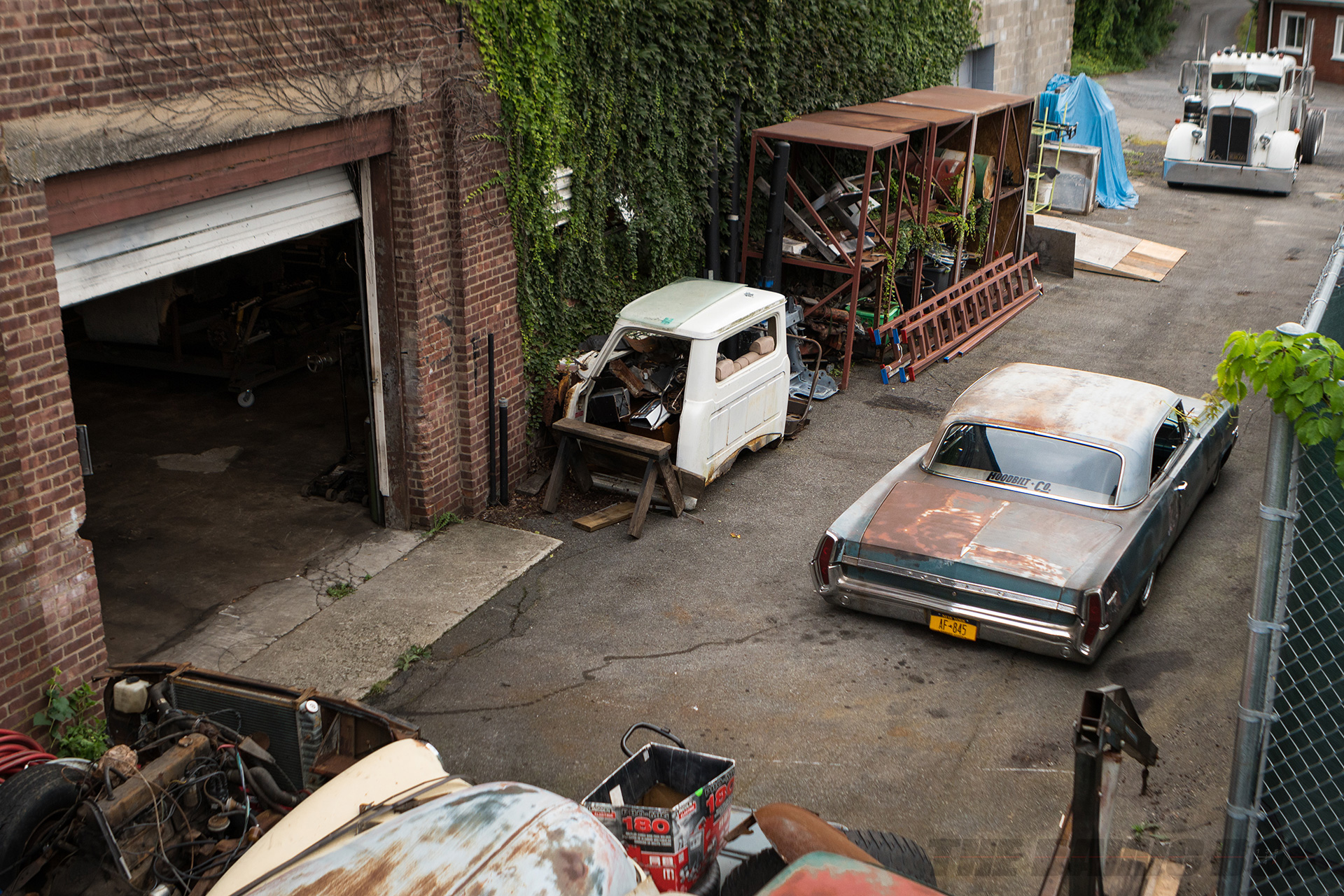 It's no surprise then that both the district and Woodstock boast one of the largest populations of Hippies known to man – the modern day preservationists. It's where the counterculture was born, comprised of musicians, artists, and environmental conservationists.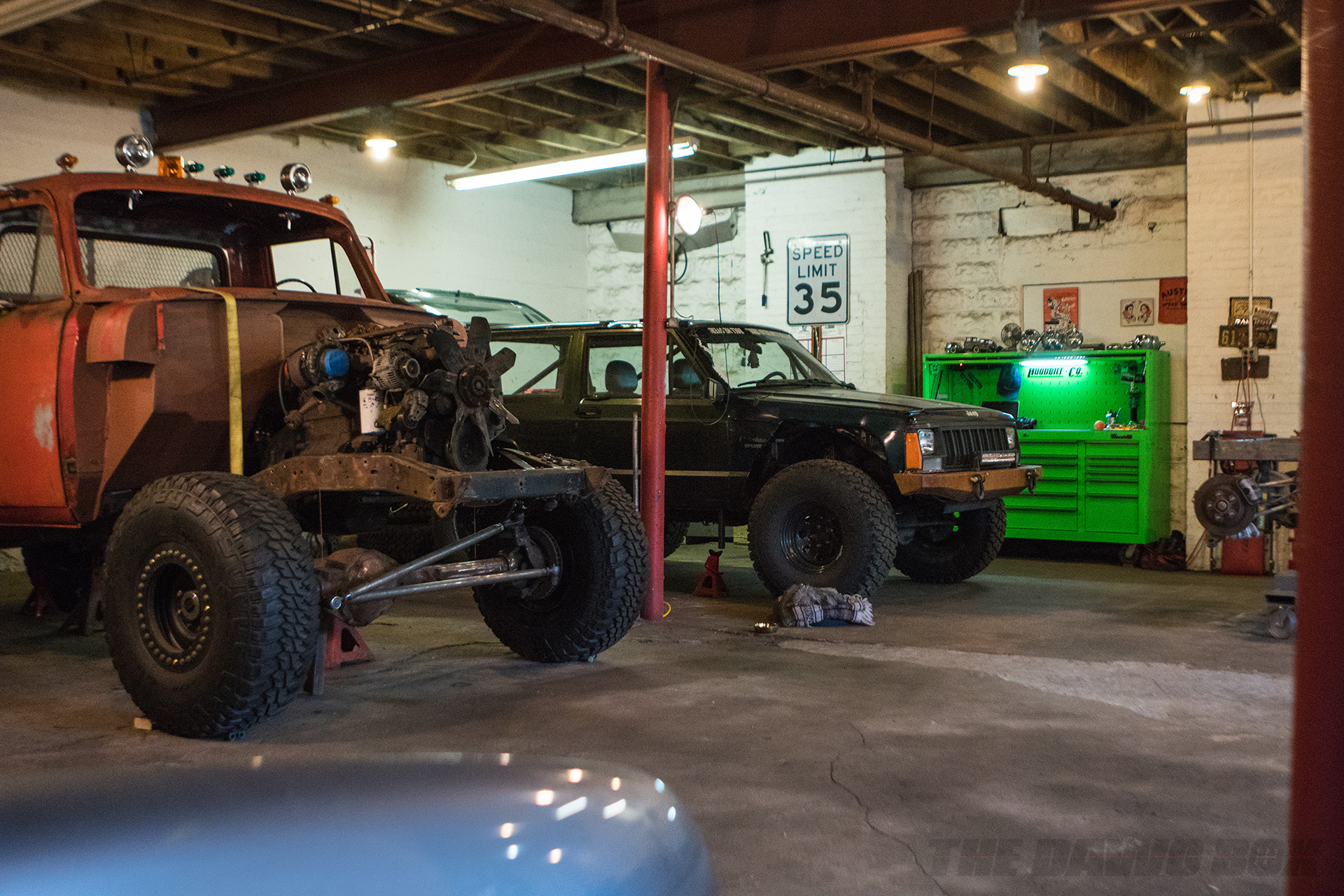 Ironically enough, The Stockade District was also the home to an arguably environmentally unfriendly thing: The very first Cadillac dealership in all of New York State. During the 1960's, Cadillacs were being shipped to, sold at, and repaired in a building on the eastern border of the district – one that's still standing today.
HOME TO AN ARTIST
Devin Larson, founder, and owner of Hoodbilt Co. grew up in a town close to Kingston. At an early age, he'd get dropped off at The Landesmans – family friends of the Larsons – and would be recruited as a helper on one of the many car projects the family was working on.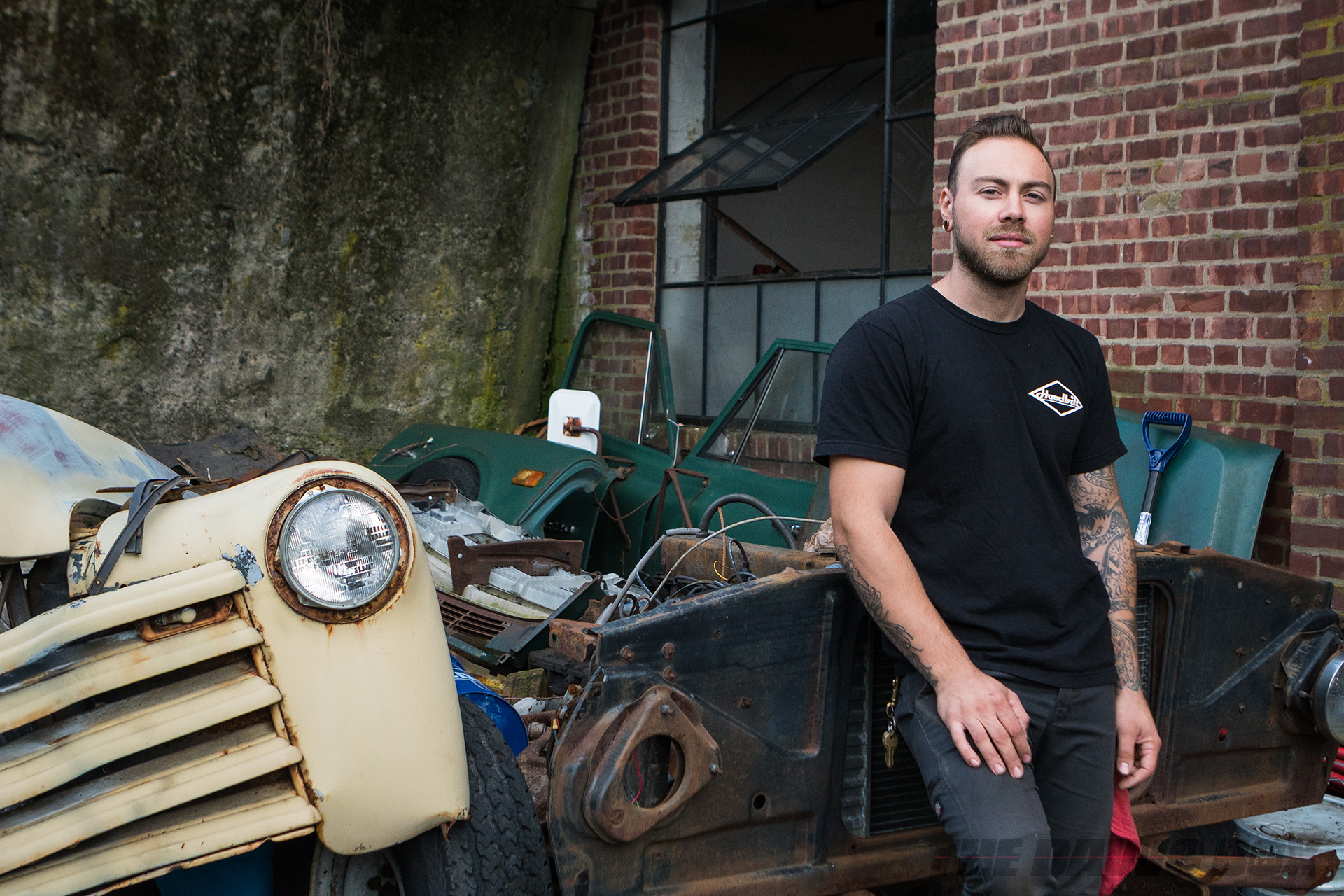 As a kid, Larson didn't initially understand why he was doing these things or appreciate the value of what he was doing with the Landesmans until he started Hoodbilt. At only 28 years old, and with no formal automotive technical training, Devin learned nearly everything about working on cars from The Landesmans, to the point where they repeatedly send him work to do for their clients.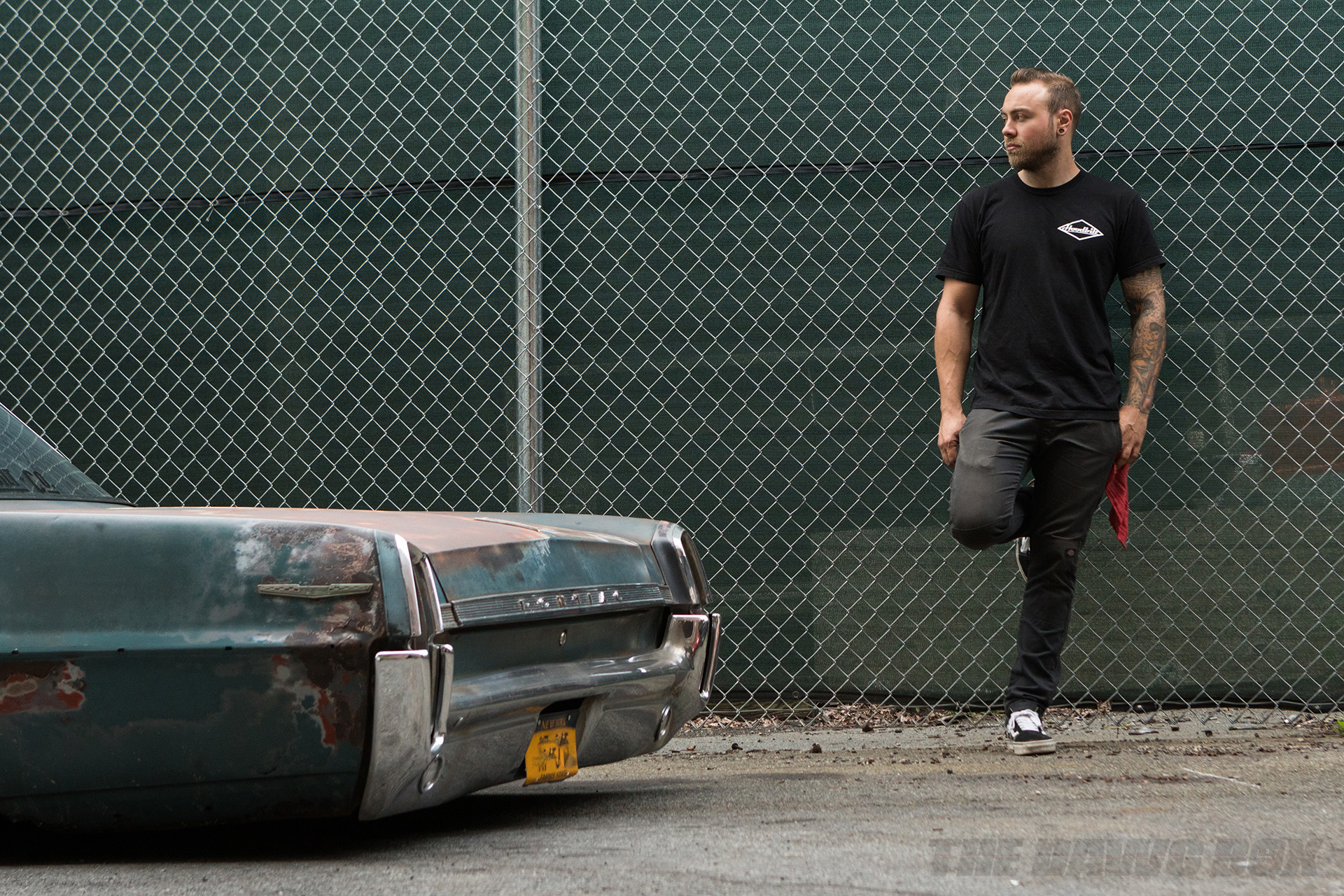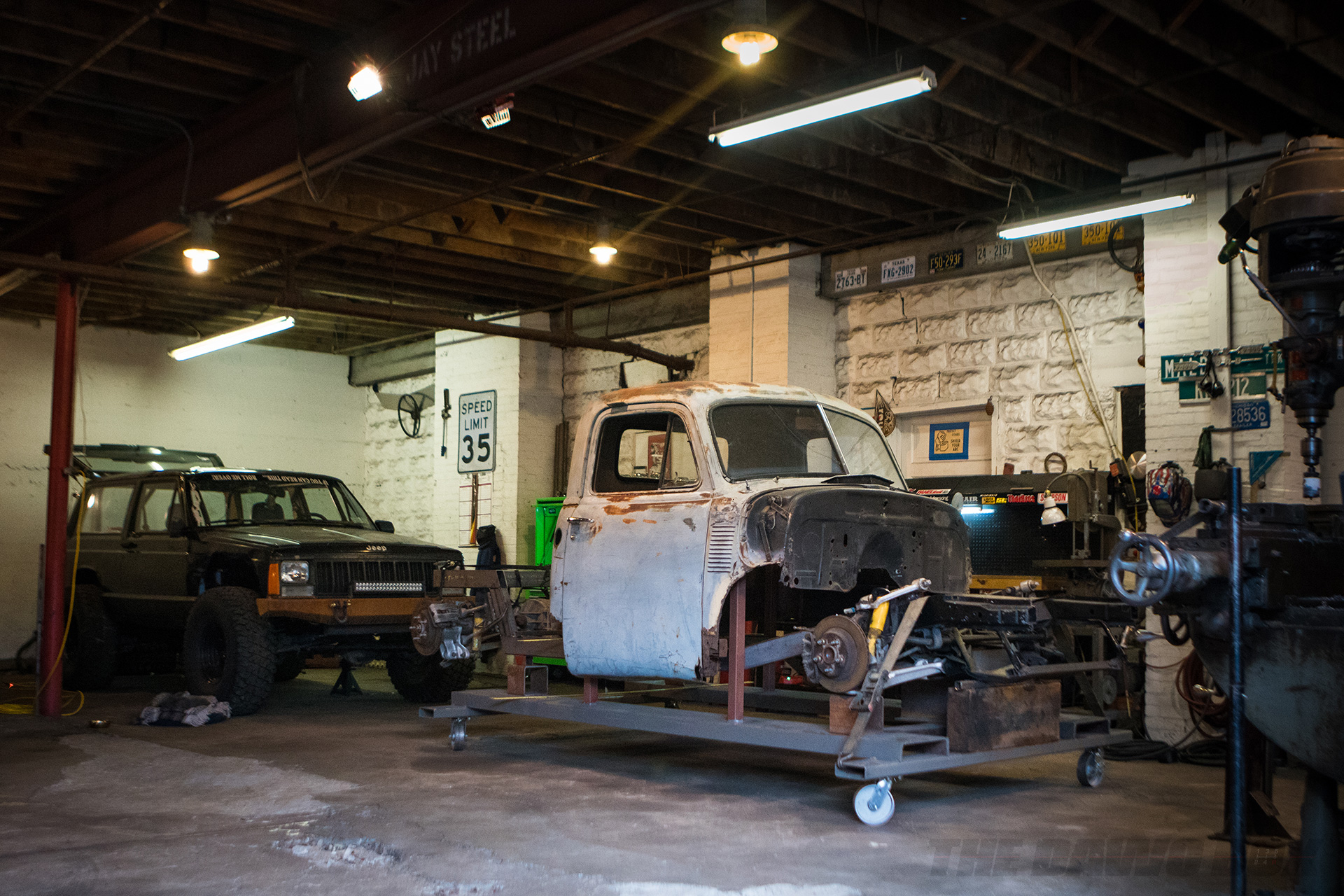 You could say that there was definitely a mutualistic relationship between them, but that's only the beginning of it. Their relationship would further cement when Hoodbilt was in its infancy. Larson's work was becoming more steady and required a dedicated space for all of it. Of all the people that could've bought the former Cadillac dealership, who would've thought that it would be his childhood family friends?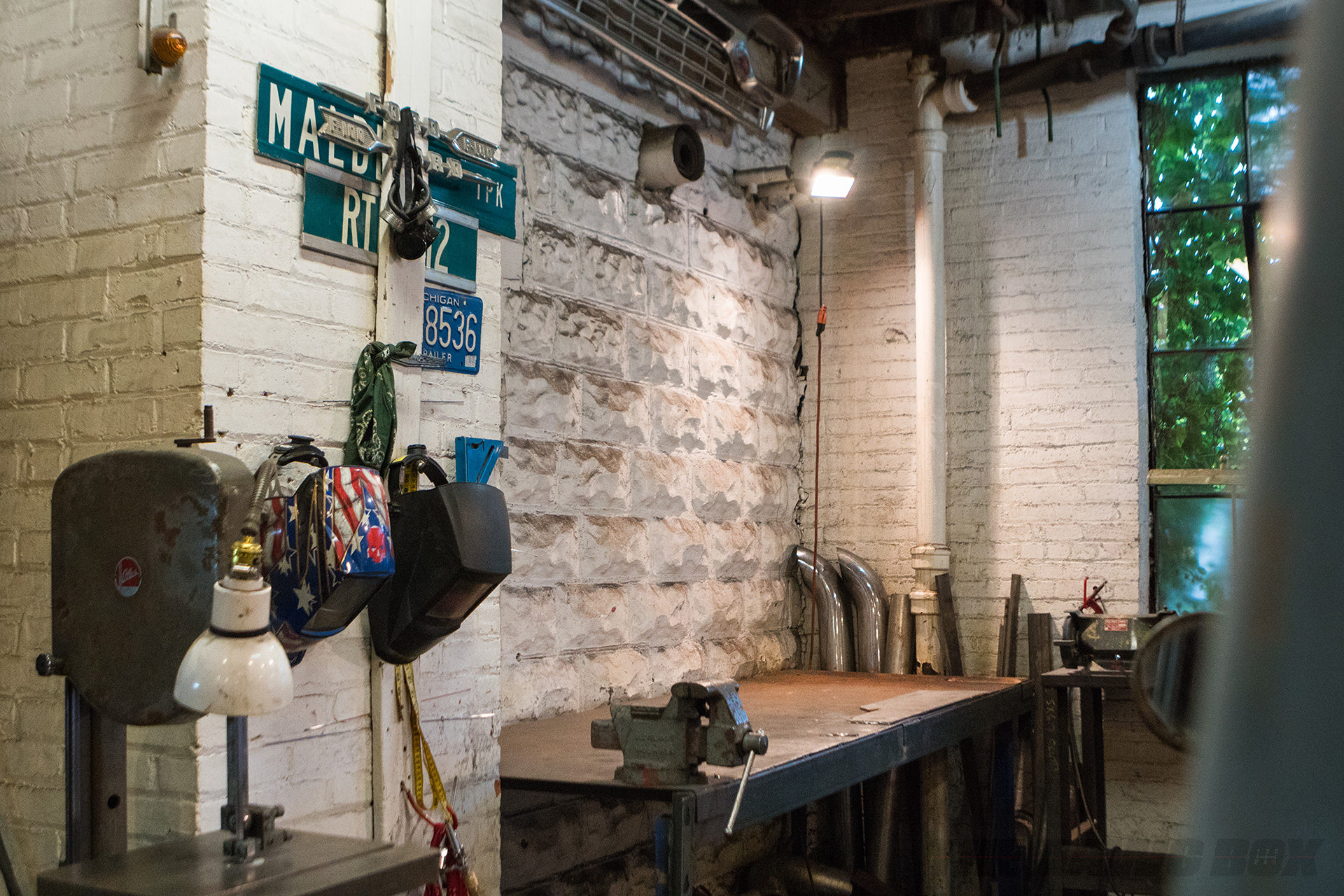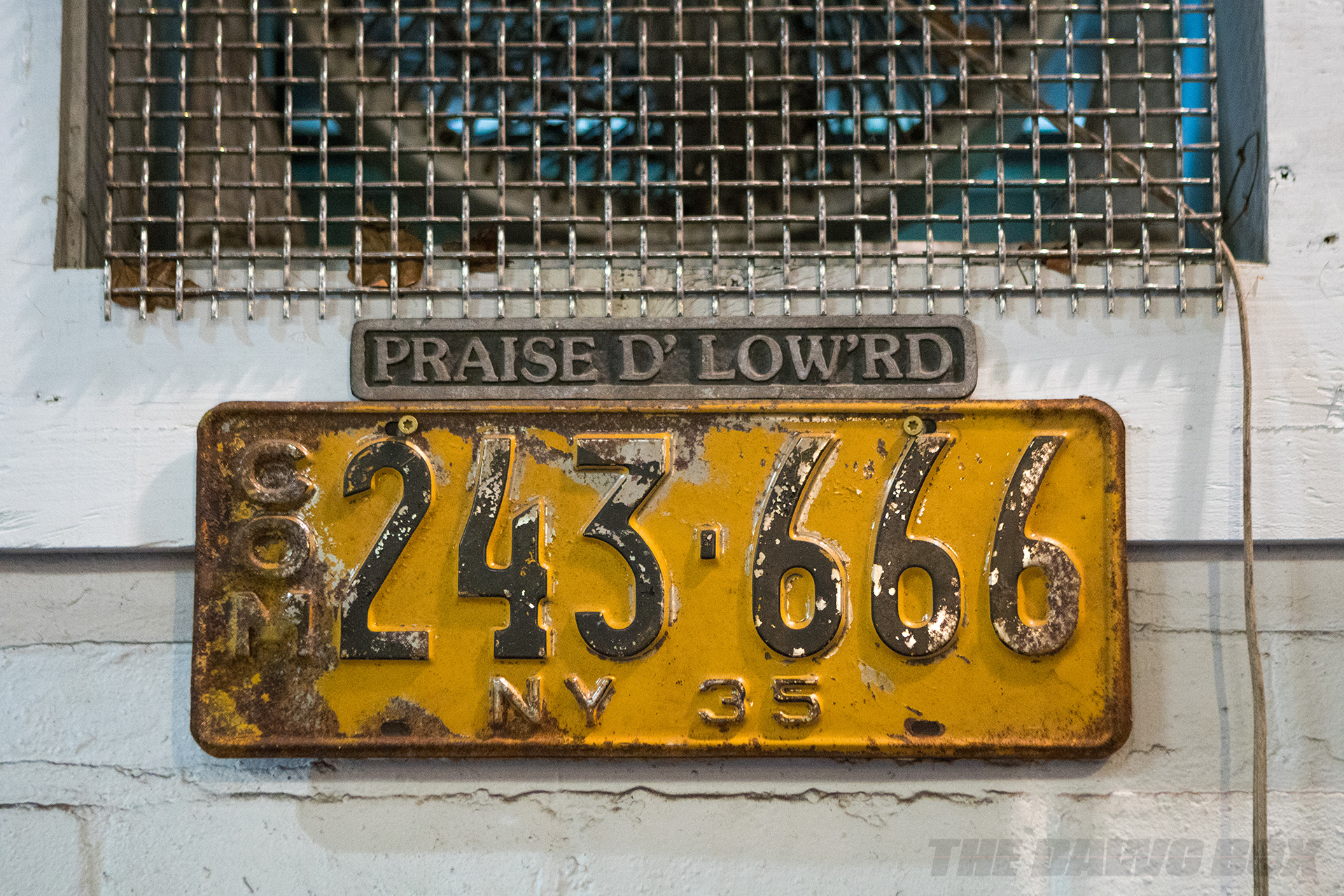 It's no surprise then that, when Devin was offered the opportunity to share space in the building now owned by the very people he learned so much from, he jumped at it. Devin jokes that he and Will Landesman are often physically in the building together at the same time working separately on their respective projects on different floors without actually seeing each other for months on end. It would be at a show months later that the two get to "hang out."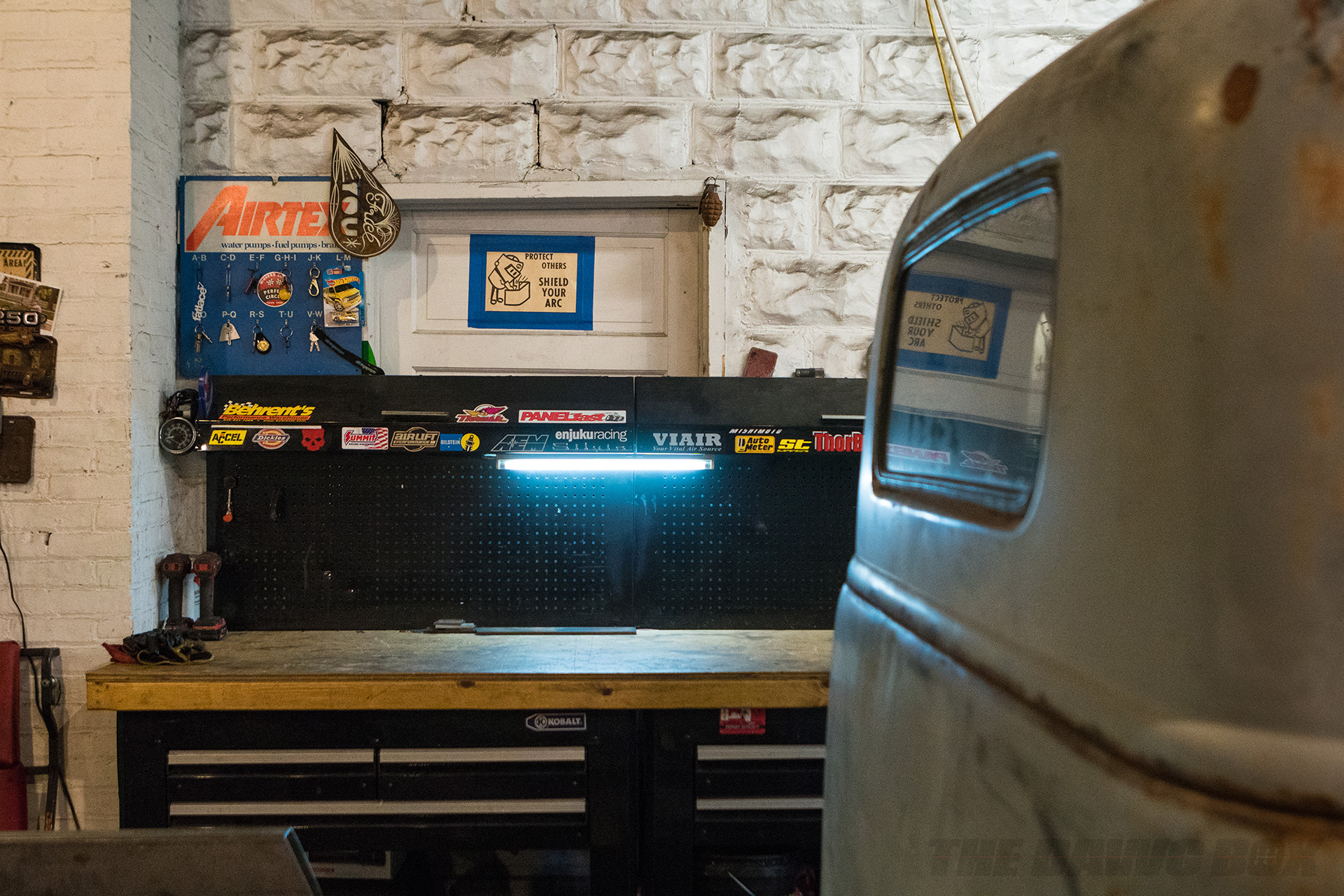 WORKS IN PROGRESS
When I first met Larson, I observed an old soul living in a young man's body. His work process is slow and methodical, with builds taking an average of a year to complete. Contrary to the popular belief of our social media-centric generation, "Doing things quickly never gets you good results," Devin explained. This holds true for client projects like the '51 Chevy 3100 pickup truck he's currently working on. The task at hand? Combining the subframes, suspension, engine, and ECU from a C4 Corvette with the Chevy cab and his one-off, custom chassis to create a working and driving truck.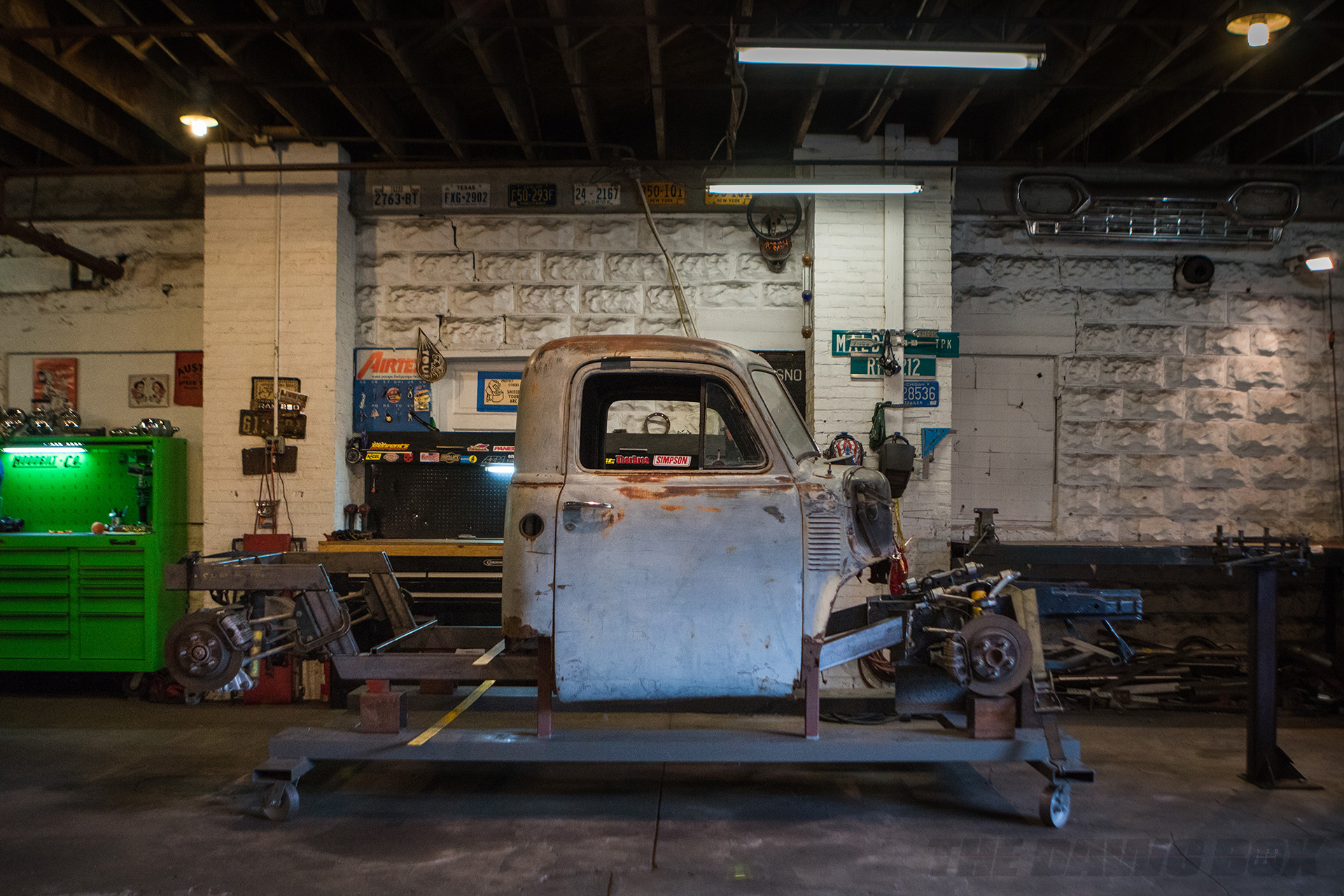 "Everything we're doing is so different, you know? We're changing so much," he explained. For these kinds of vehicles being rebuilt essentially from scratch, "You have to pay attention to every aspect of the car," measuring hundreds of times and cutting or welding once. "You want to give [a finished product] to somebody so that they never have to worry again," Larson explains. "My ultimate goal is to finish it and never see it again."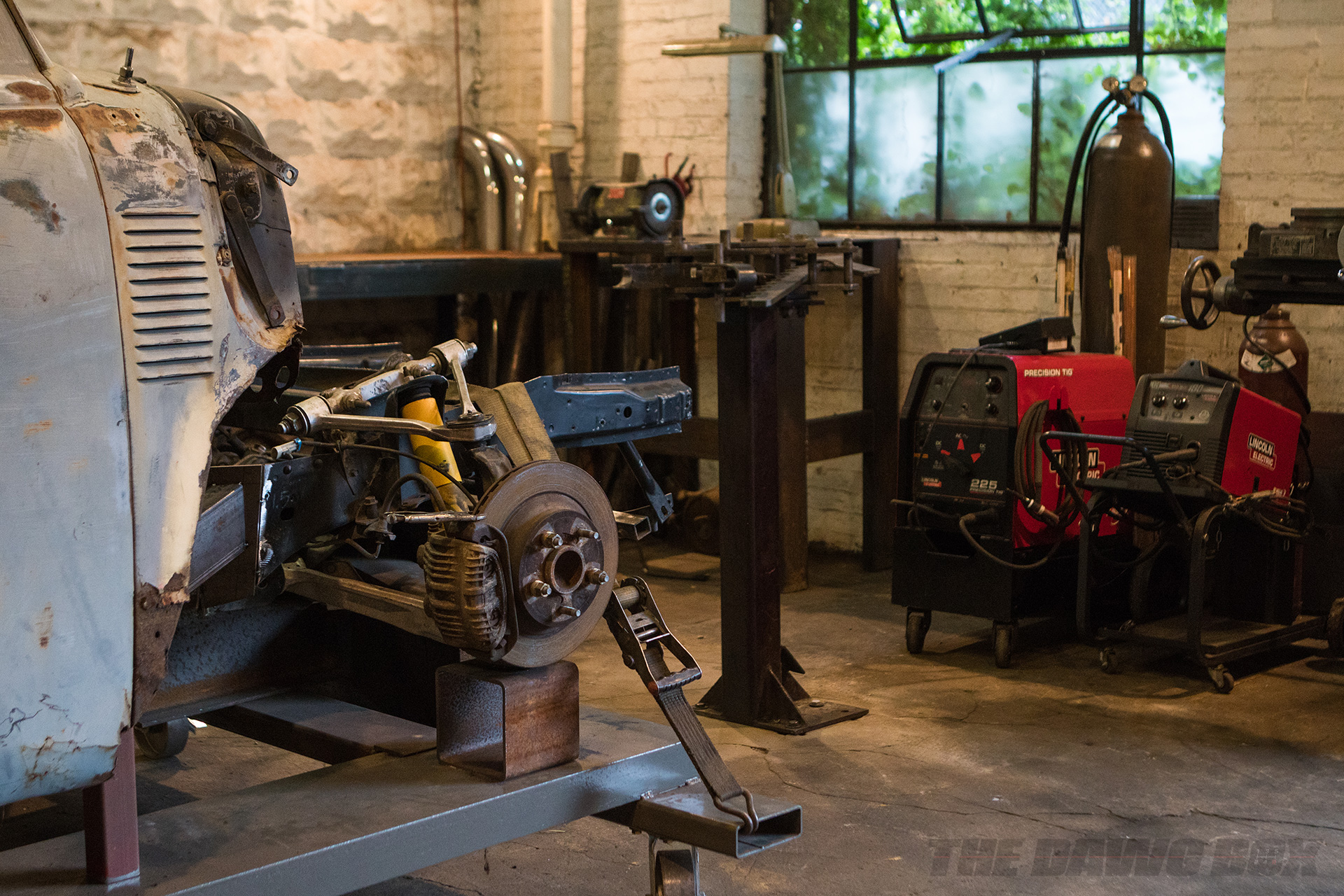 As much as this explains why personal project vehicles like his Nogaro Blue Audi S4, Pontiac Catalina, and '69 International 1300 remain on the back burner, it also sheds a light on the methods to his madness of pushing the boundaries of what can and can't be done. In the early stages of ownership of the S4, "Stance" and "Fitment" were relatively foreign concepts in the automotive world, and pushing these limits was more-or-less unheard of. So fitting wider-than-normal, 17-inch wheels to a static Audi was a feat that few had accomplished before let alone dreamed of.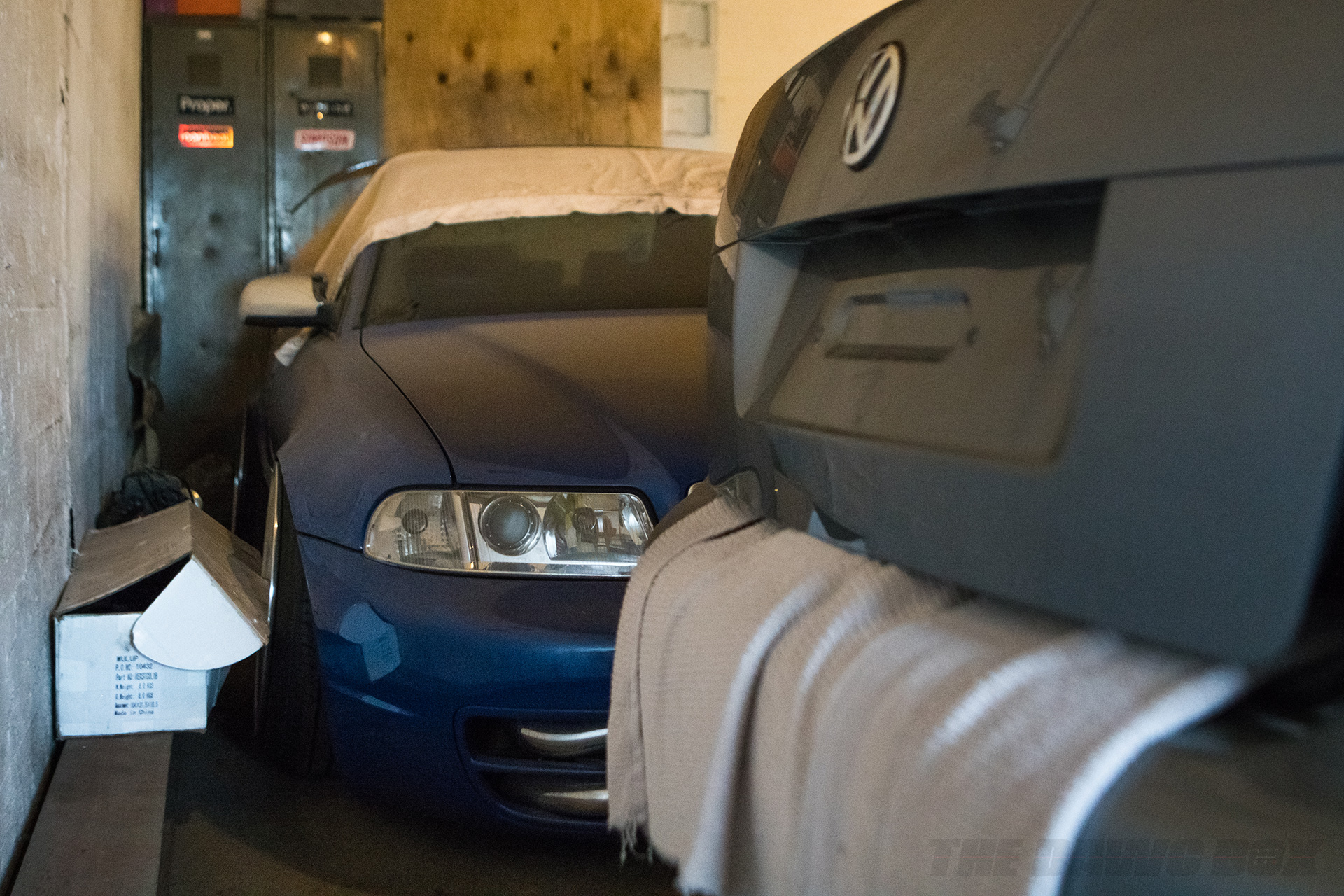 Challenge accepted. Mission accomplished.
"I love being an artist with it," Devin explained regarding his reasons for ultimately choosing to build custom cars full-time. It's as much about the builds themselves as it is about putting his personal touches on things, like lowering the front half of a 60's Ford F100 pickup's roof an inch to give it more attitude. For the most part, his clients give him the total creative freedom to do these kinds of things.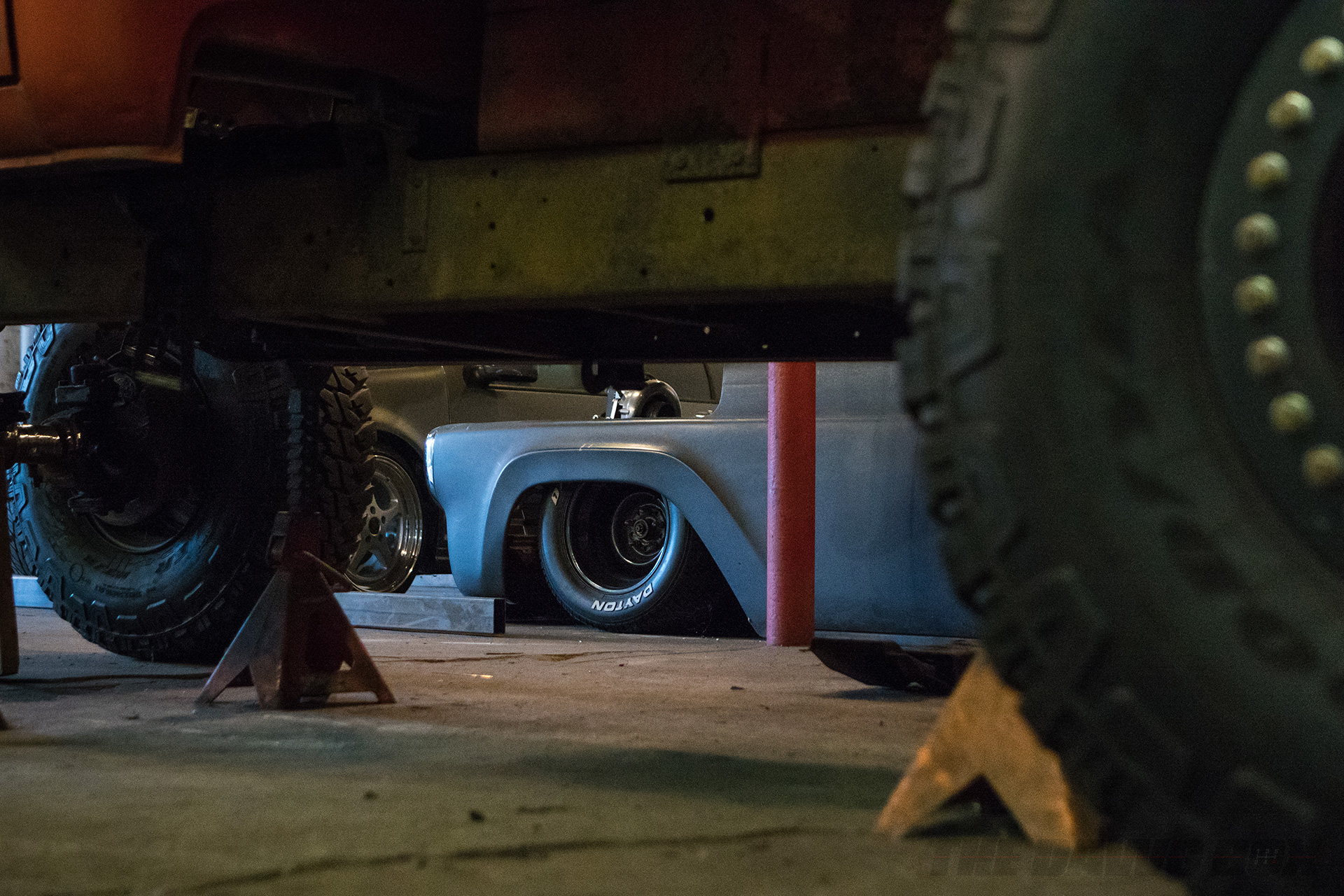 The F100 is one of many client projects that eventually found their way into Hoodbilt's possession, with personal touches including (but certainly not limited to) a procharger and custom intercooler that have both been fabricated to a big block motor – one of the many challenges he successfully completed once the truck was his. "I like when diehard chevy guys come to me thinking they know what it is," Devin said after giving me the build breakdown.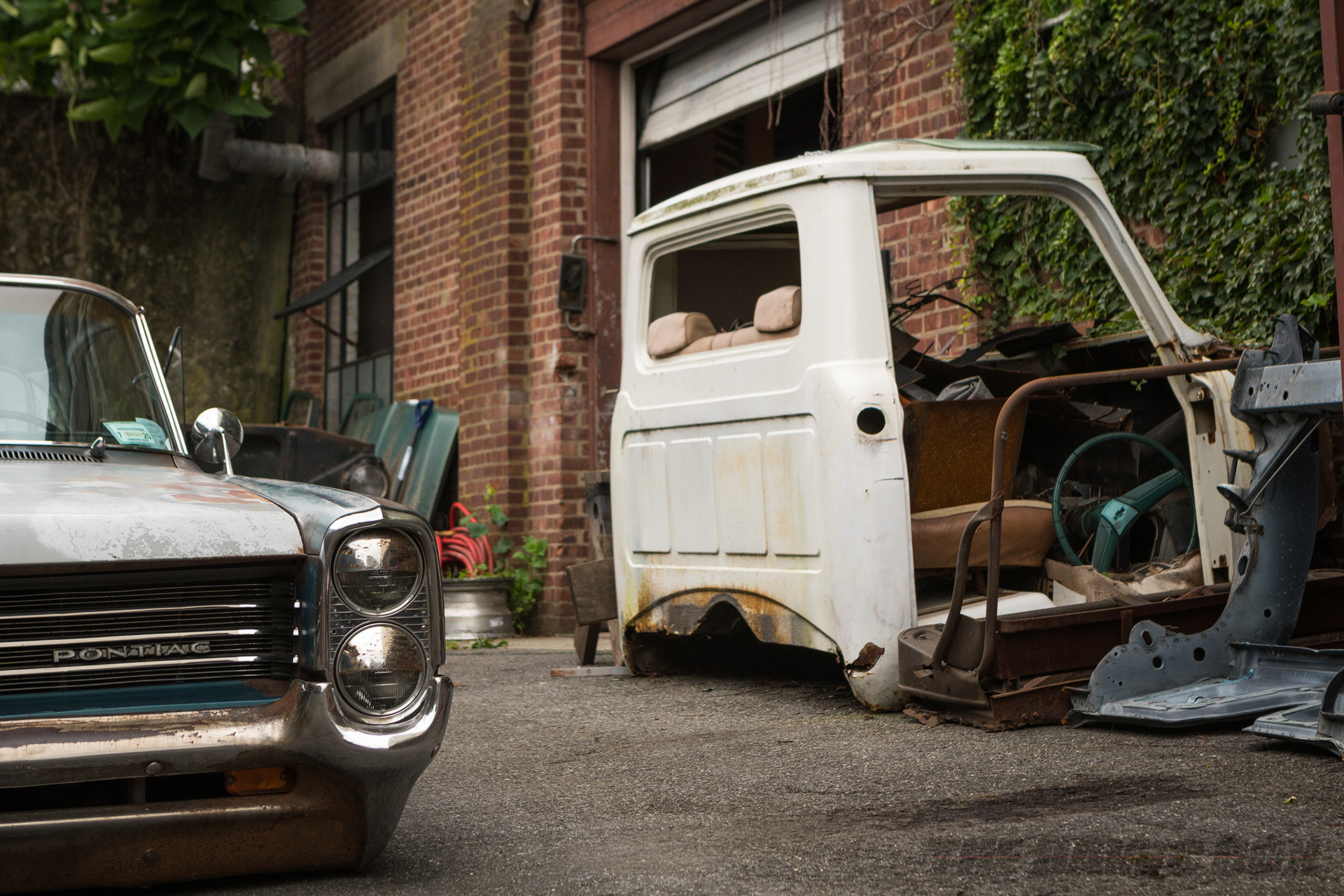 Oh, and don't worry, he's got plenty of one-off touches that have either been completed or begun on his other vehicles too. For instance, Devin's dream work truck couldn't merely be revived as a bone stock restoration. No, he's already made his own Beadlock wheels for it using Hummer wheels in front and Duallies in the rear. And the Catalina? The chassis is fully channeled with air-ride suspension allowing the car to sit on the floor.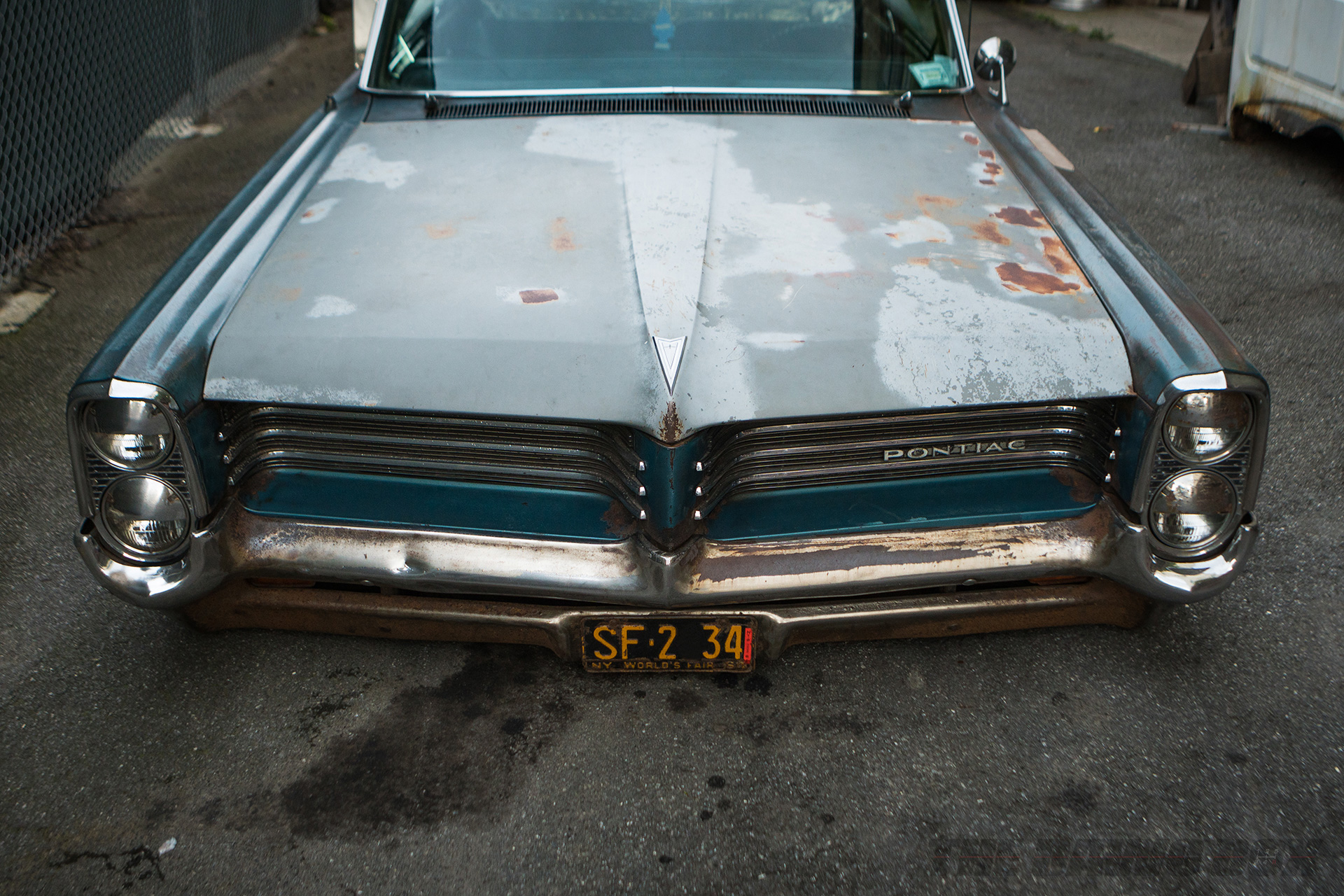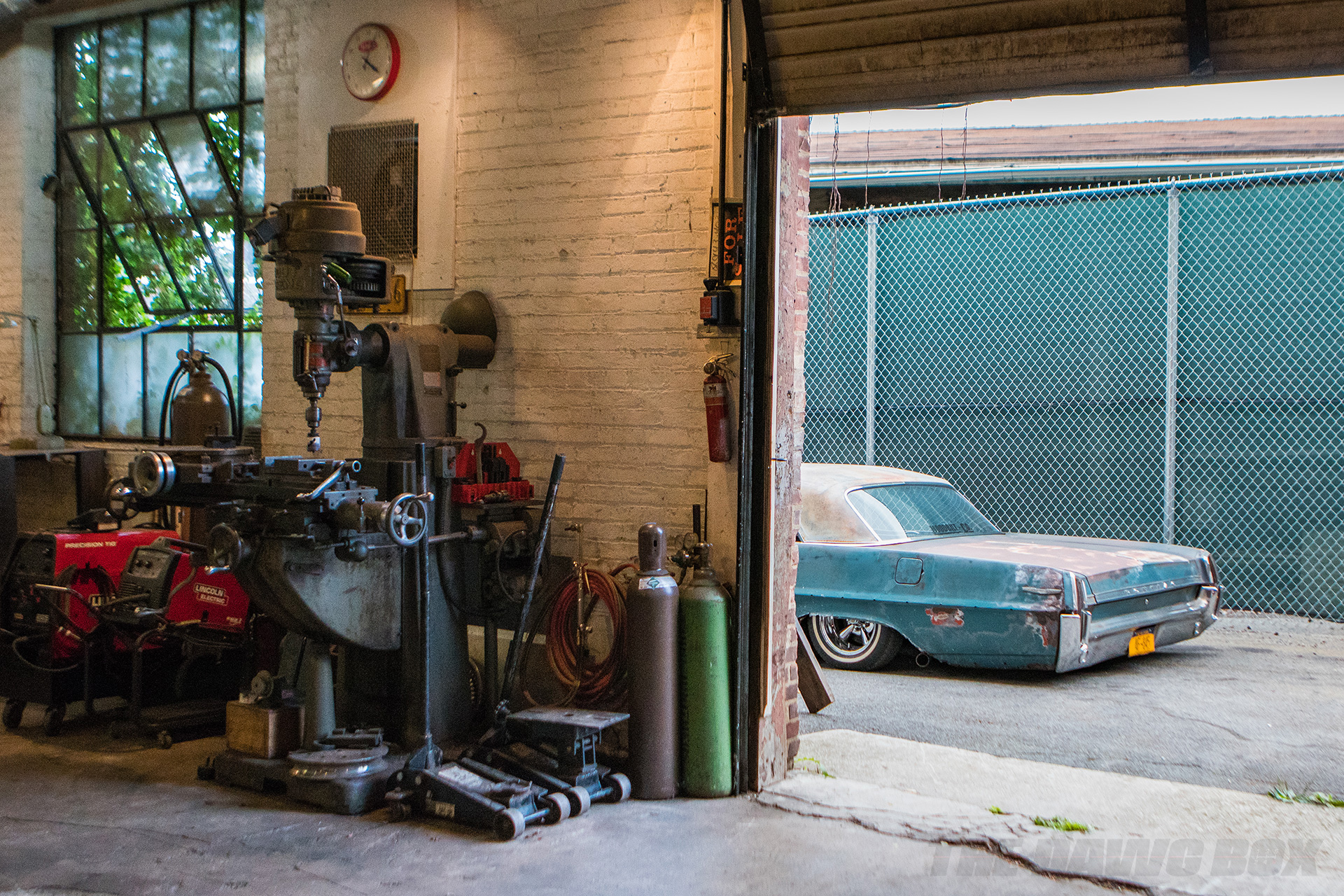 But make no mistake, doing what you love as a career doesn't always equate to being stress-free. It also doesn't always mean that the traditional path is the only way to a goal either. Sometimes you have to take "the road less traveled," as they say and, so far, that journey seems to be paying off for Devin and Hoodbilt.