The Silver Stallion: '68 Ford Bronco
Bryan Battaglini's 1968 Ford Bronco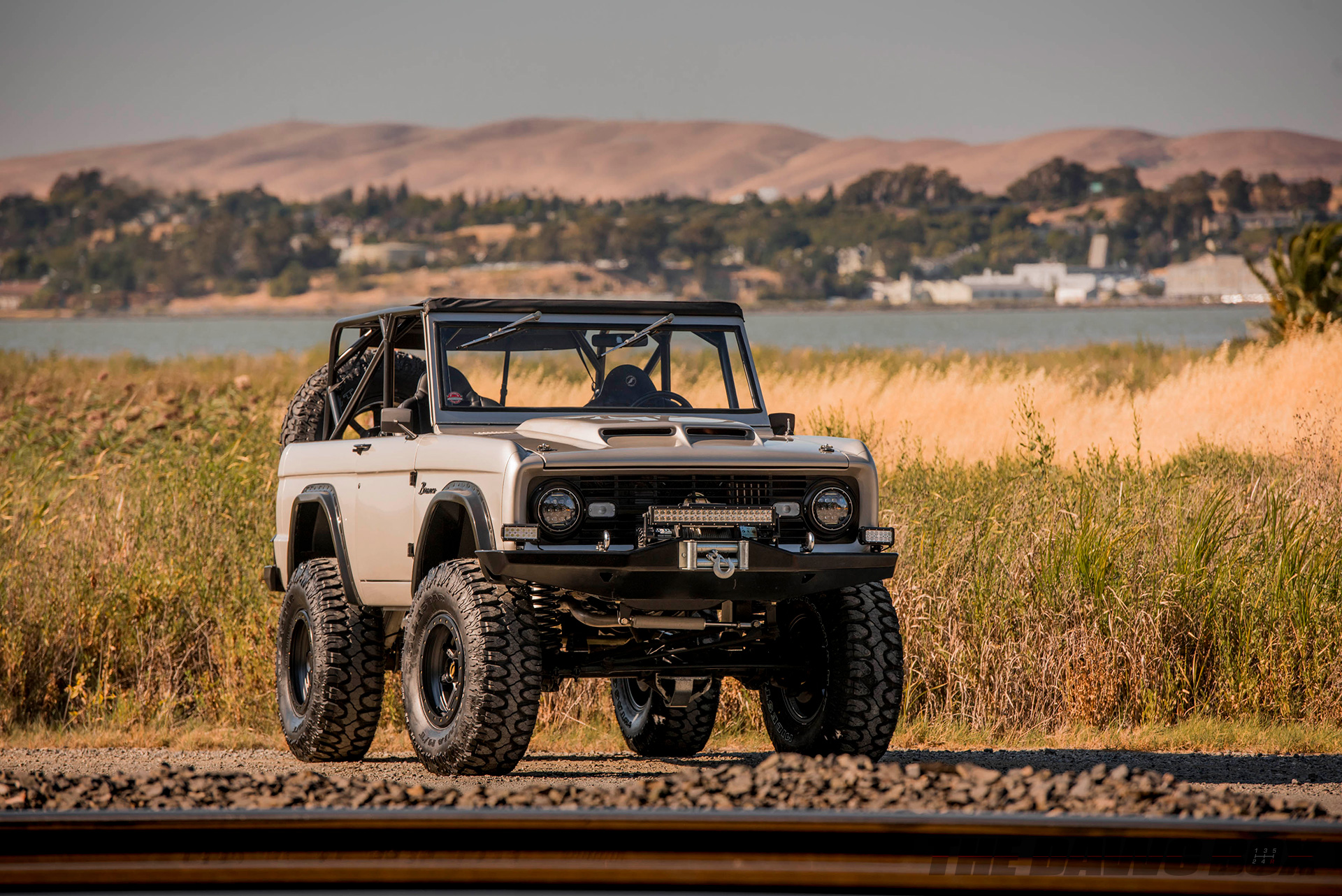 There's something about a well-built classic vehicle that can get any gearhead's heart pumping. In a sea of long wheelbase late model rigs with Bluetooth connected radios, electronic nanny stability control, and angry grilles, classic off-road rigs stand out as the cool grandpa that blazed the way for the kids.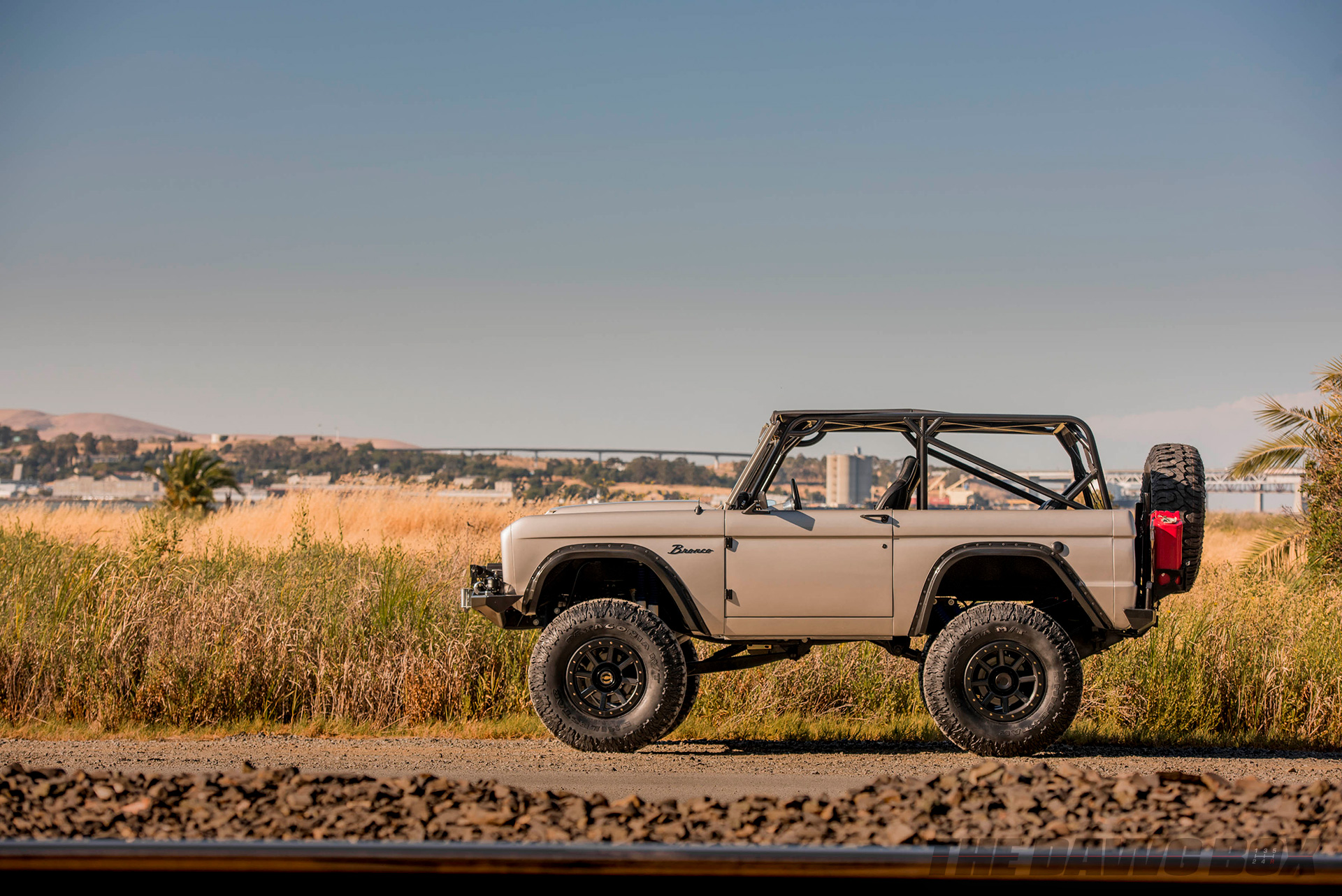 Well kids, grandpa has a new hip and he's here to show you how it's done, with style. Bryan Battaglini's 1968 Ford Bronco has got more than enough style and all the right parts. "I love the classic Bronco." Bryan proclaimed. "It has great lines and will always be a crowd favorite."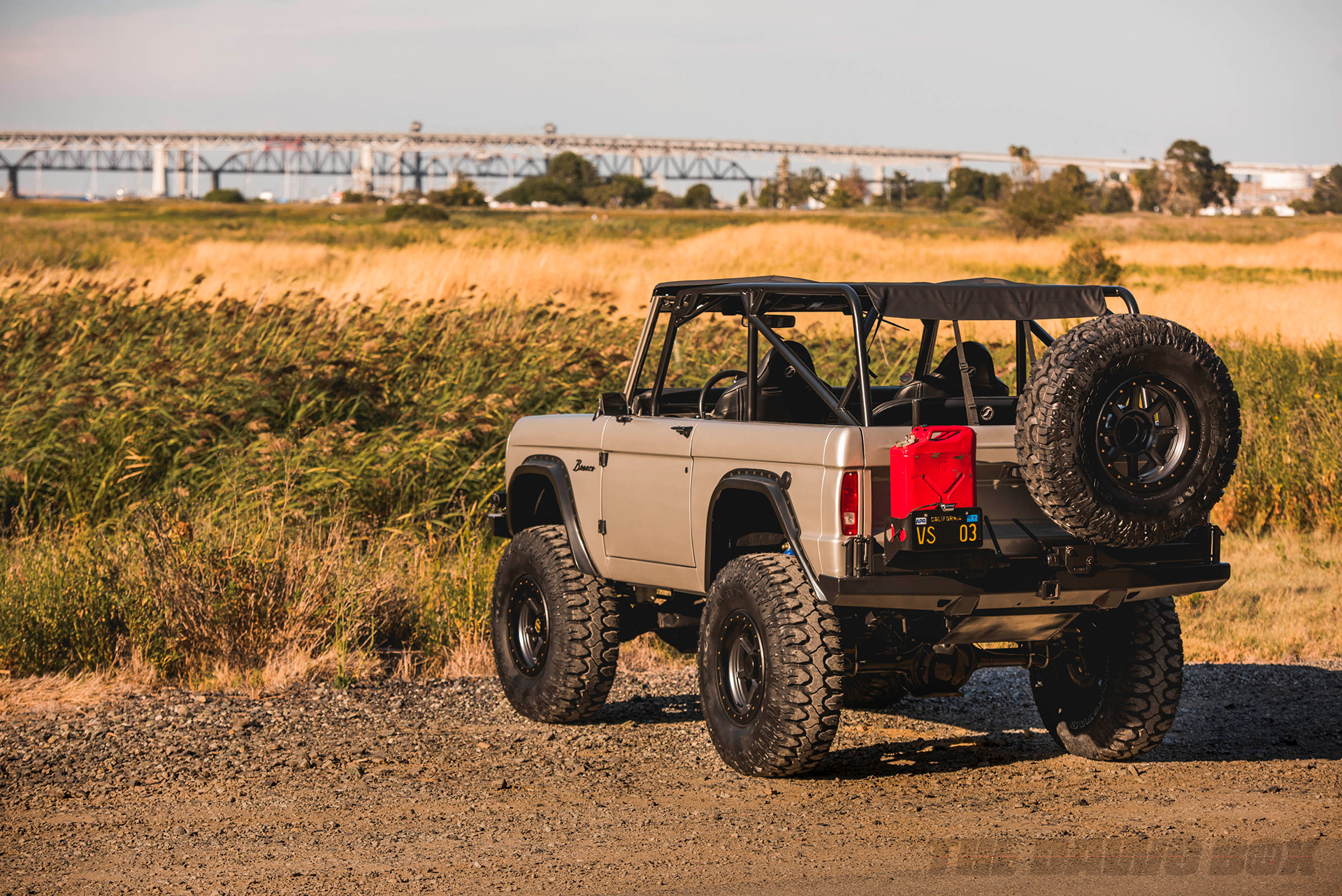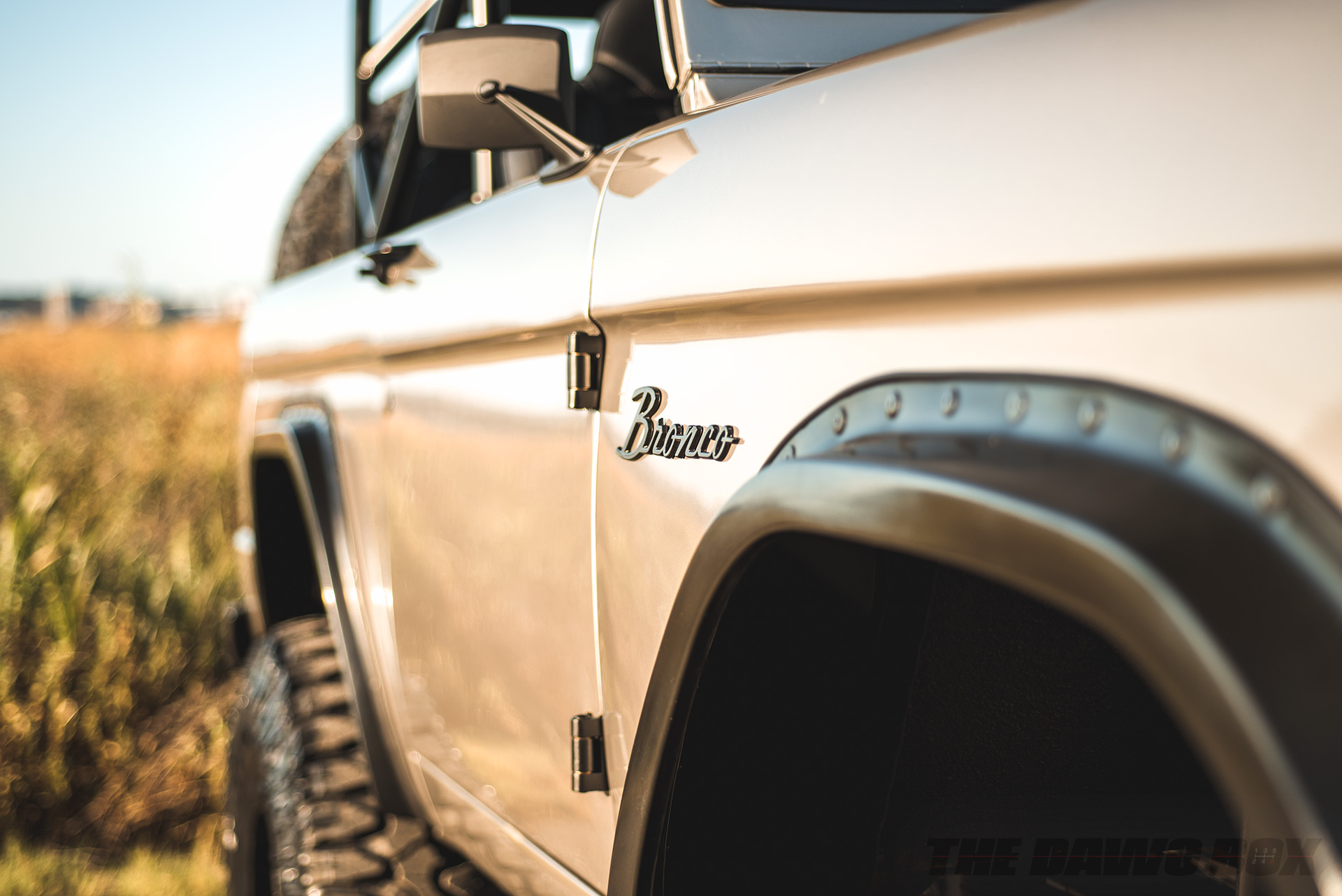 We spent some time with ogling the classic stallion to get photos so we could share this beauty with you. Don't worry, we didn't get any drool on it.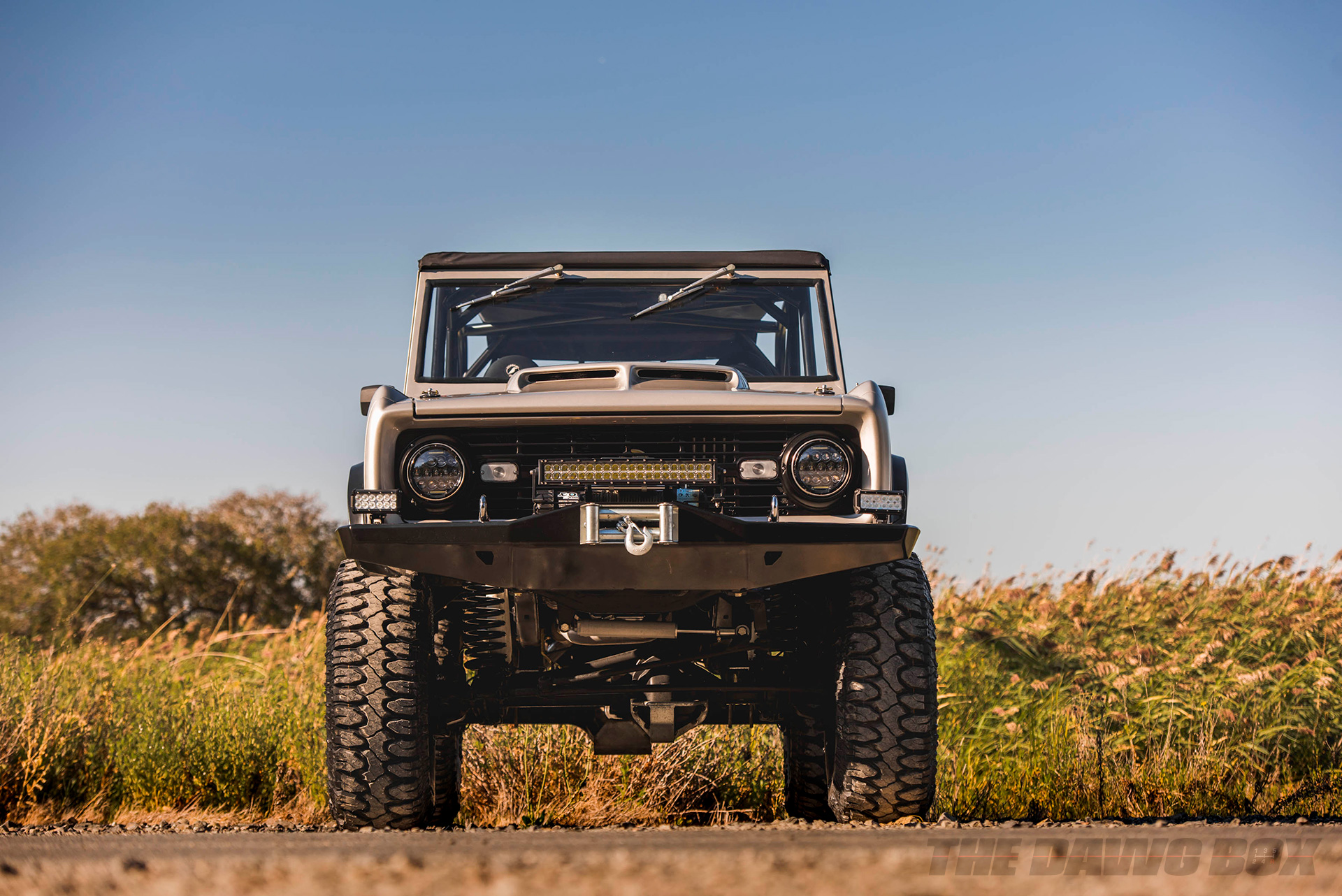 Inside and out, Bryan's Bronco is chockfull of class and style, blending old-school and proven technology with some modern upticks to really make it shine. The body was fitted with fiberglass front fenders, a forced-air hood was installed with gas shocks, then the whole thing was painted in PPG's Silver Birch paint with a clear coat. A ProtoFab front bumper houses a Smittybilt X20 winch with a complementary ProtoFab rear bumper and a tire swing hanging out back.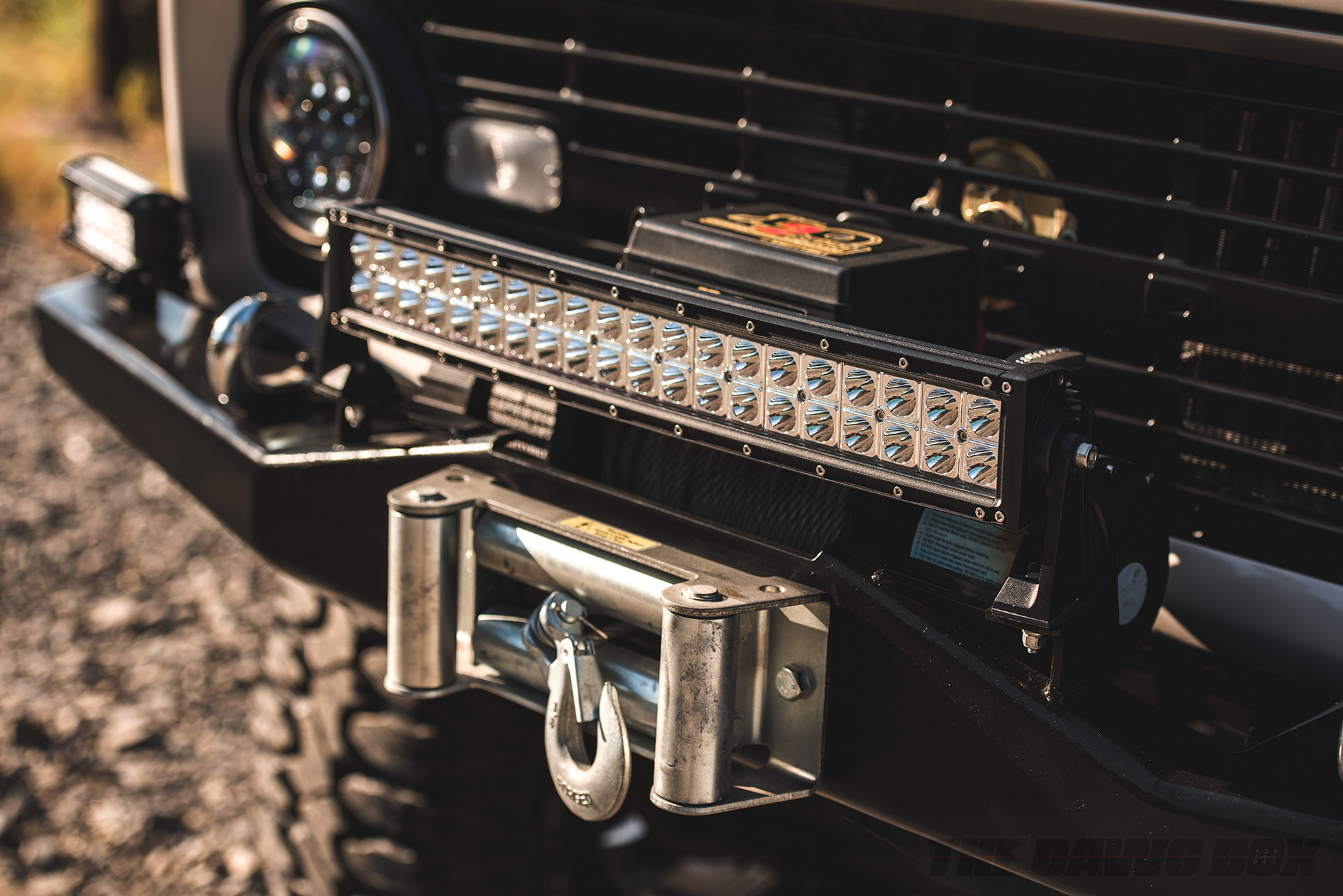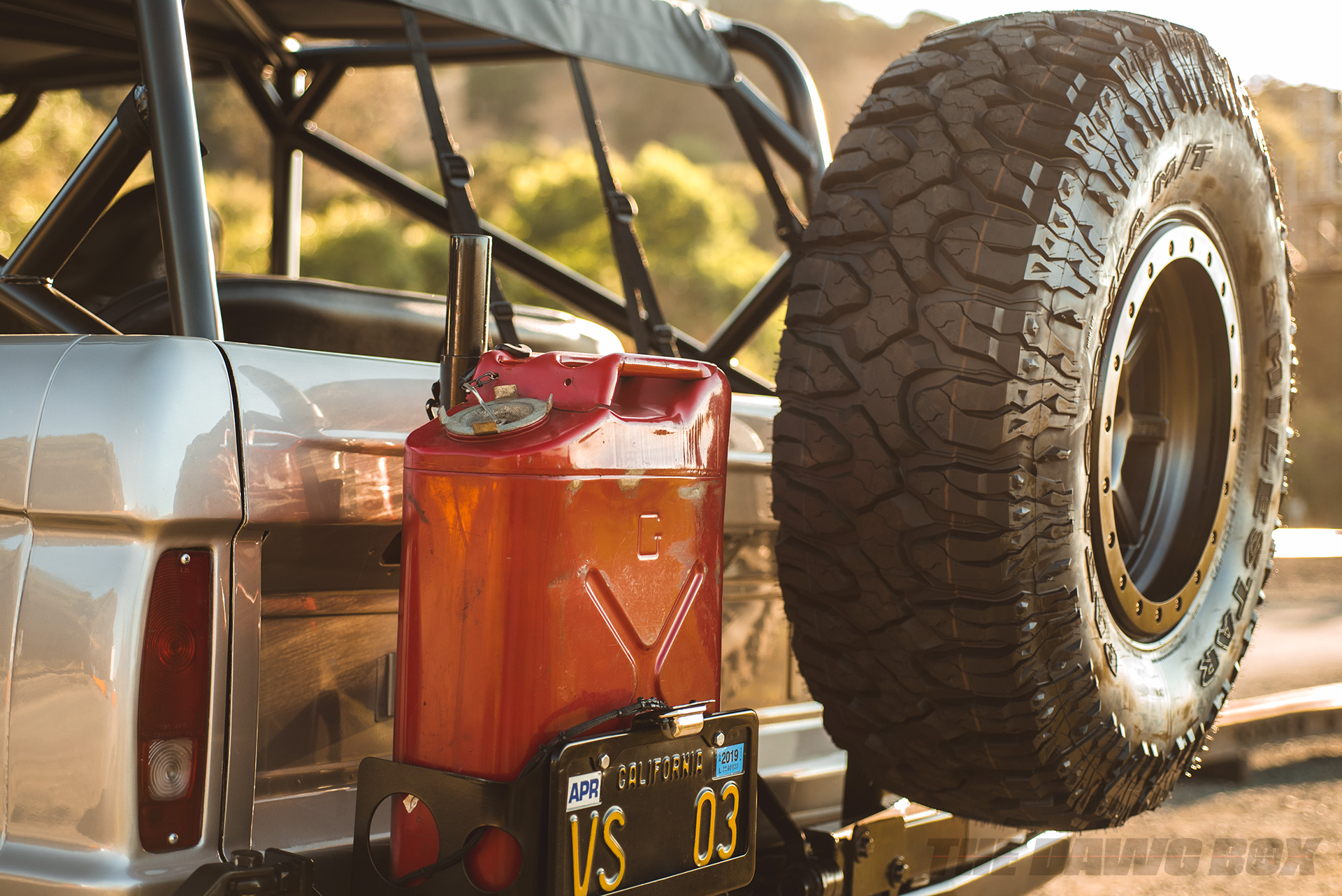 Under that performance hood is a 1990 5.0L fuel-injected V8, loaded with shorty headers, an upgraded camshaft, and a large aluminum radiator to keep it cool. The beast exhales through a Magnaflow exhaust system while it pushes power out to the NV3550 manual 5-speed transmission and Advance Adapters Atlas transfer case.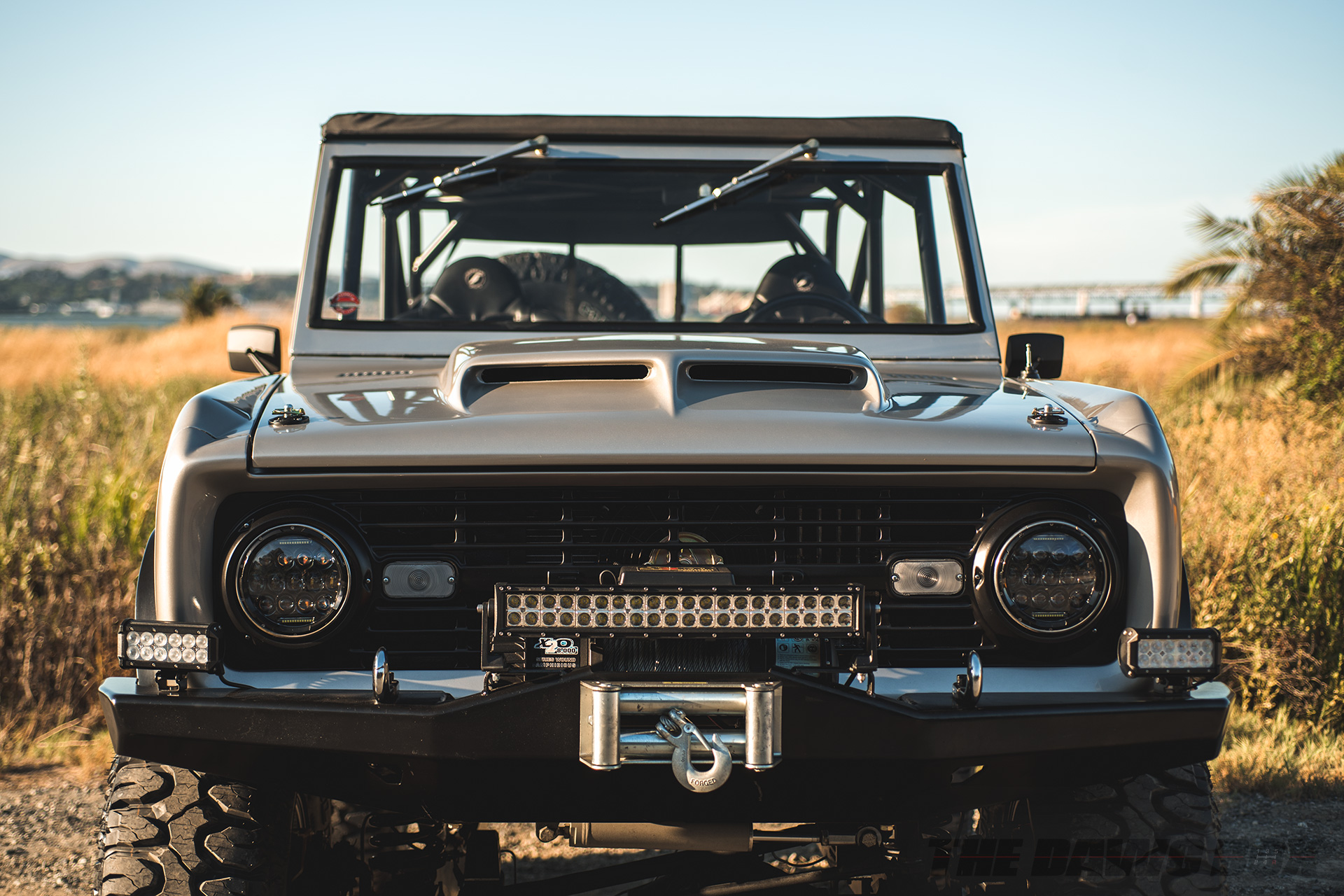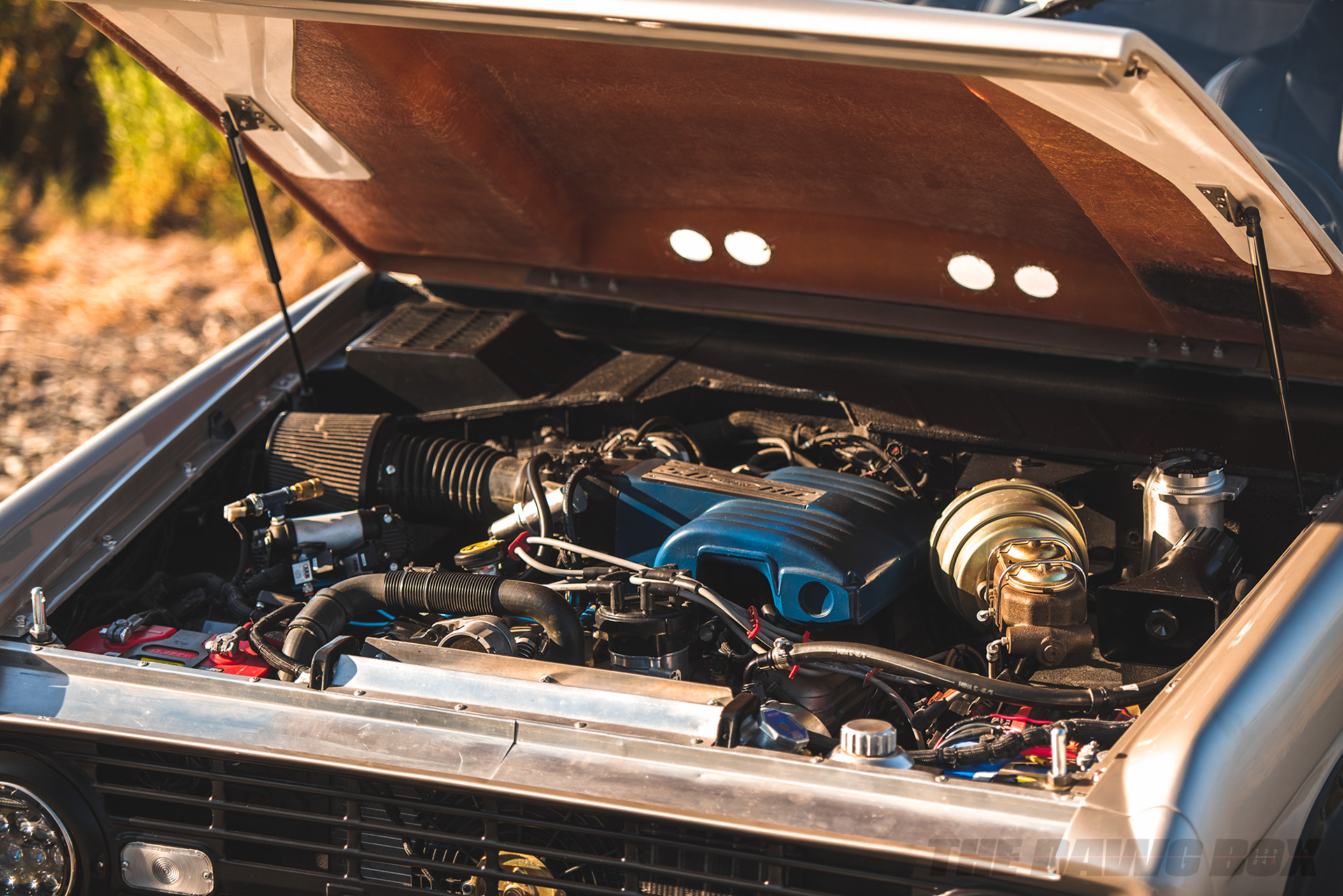 That power gets split to Dana 44 differentials front and rear. Both diffs are loaded with ARB Air Lockers for the extra bite that is sometimes needed. All that traction leads down to a full set of 37-inch Milestar Patagonia M/T rubbers wrapped around 17-inch Level 8 Bully Pro Lock Wheels. On why he chose the Patagonias, Bryan said: "they look killer, have great traction and are very quiet on the road."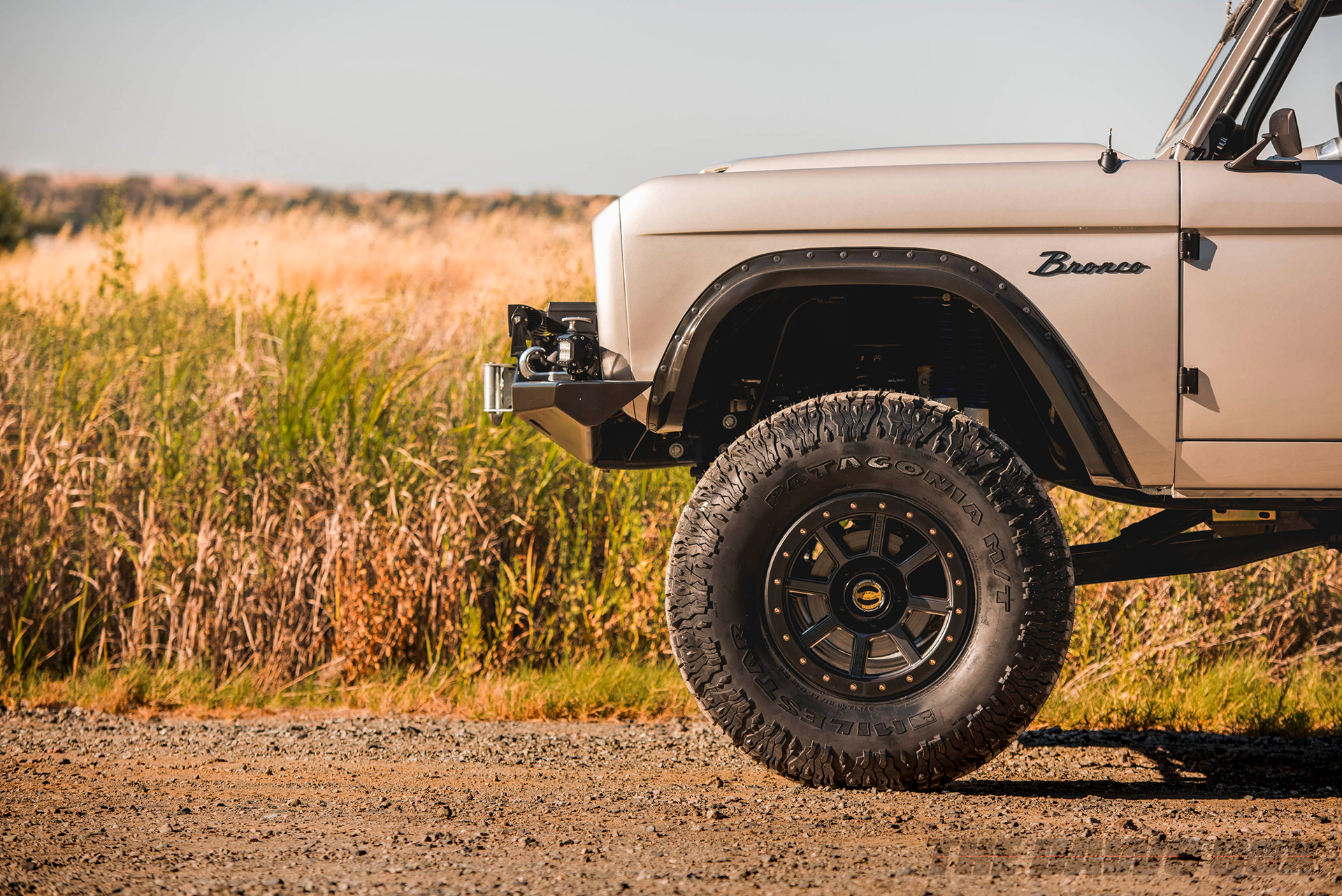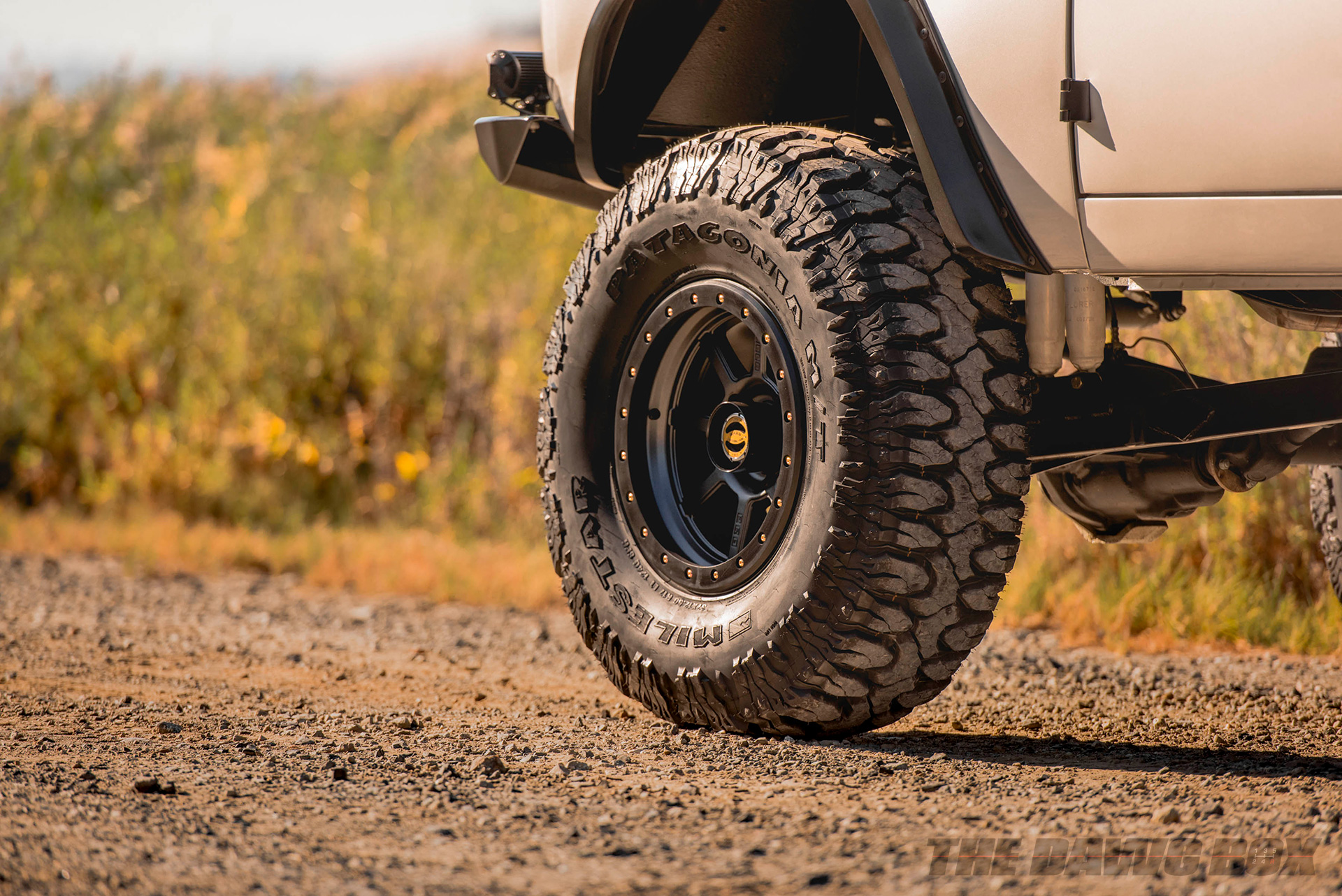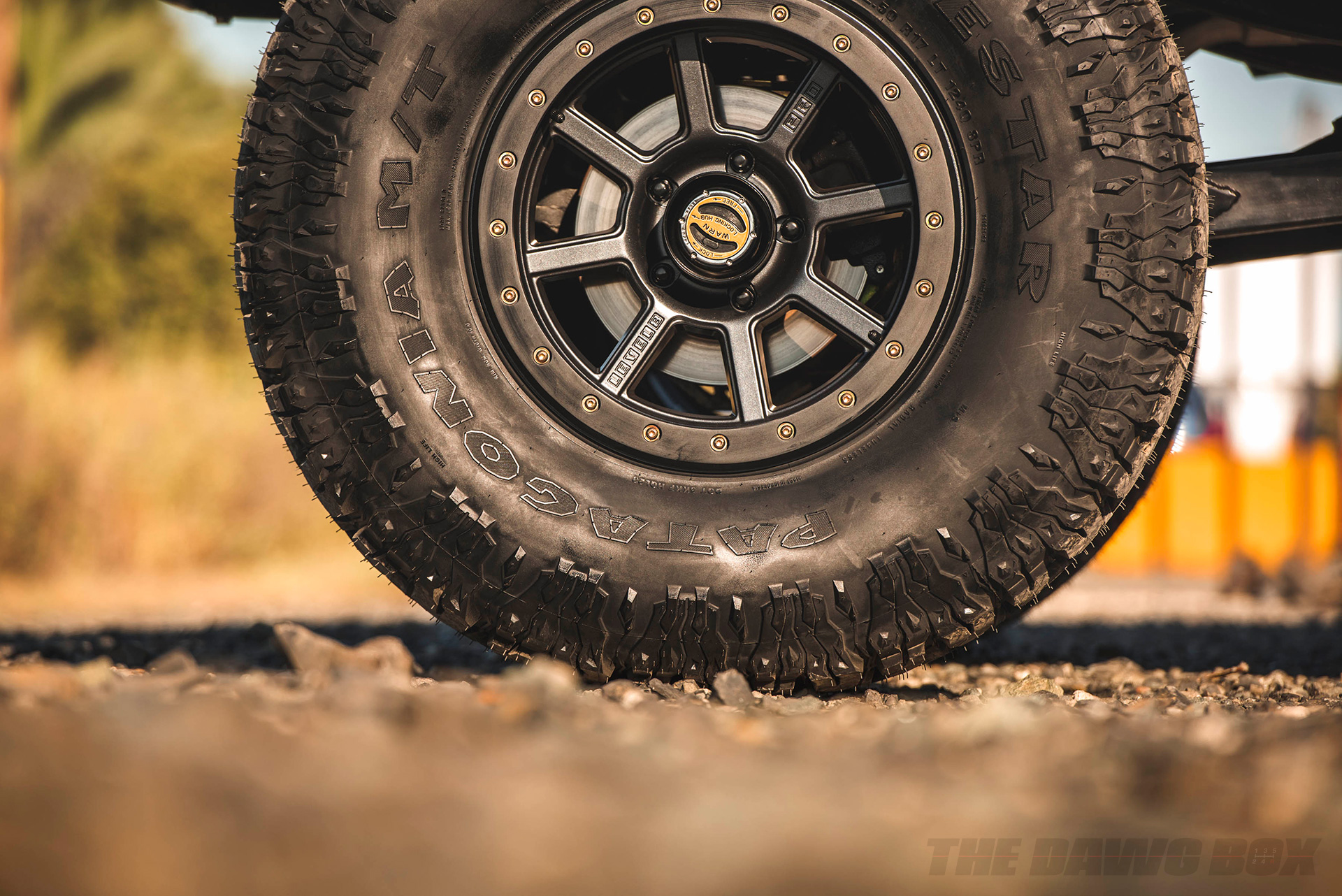 The interior of the Bronc' is loaded too. The fully Rhino lined interior sports an all-new electrical system with a MegaSquirt MS3 Pro computer and Flaming River tilt steering column. A Pioneer head-unit drives JBL speakers for classic tunes on any trail while riders are sitting comfortably in a set of Corbeau racing seats.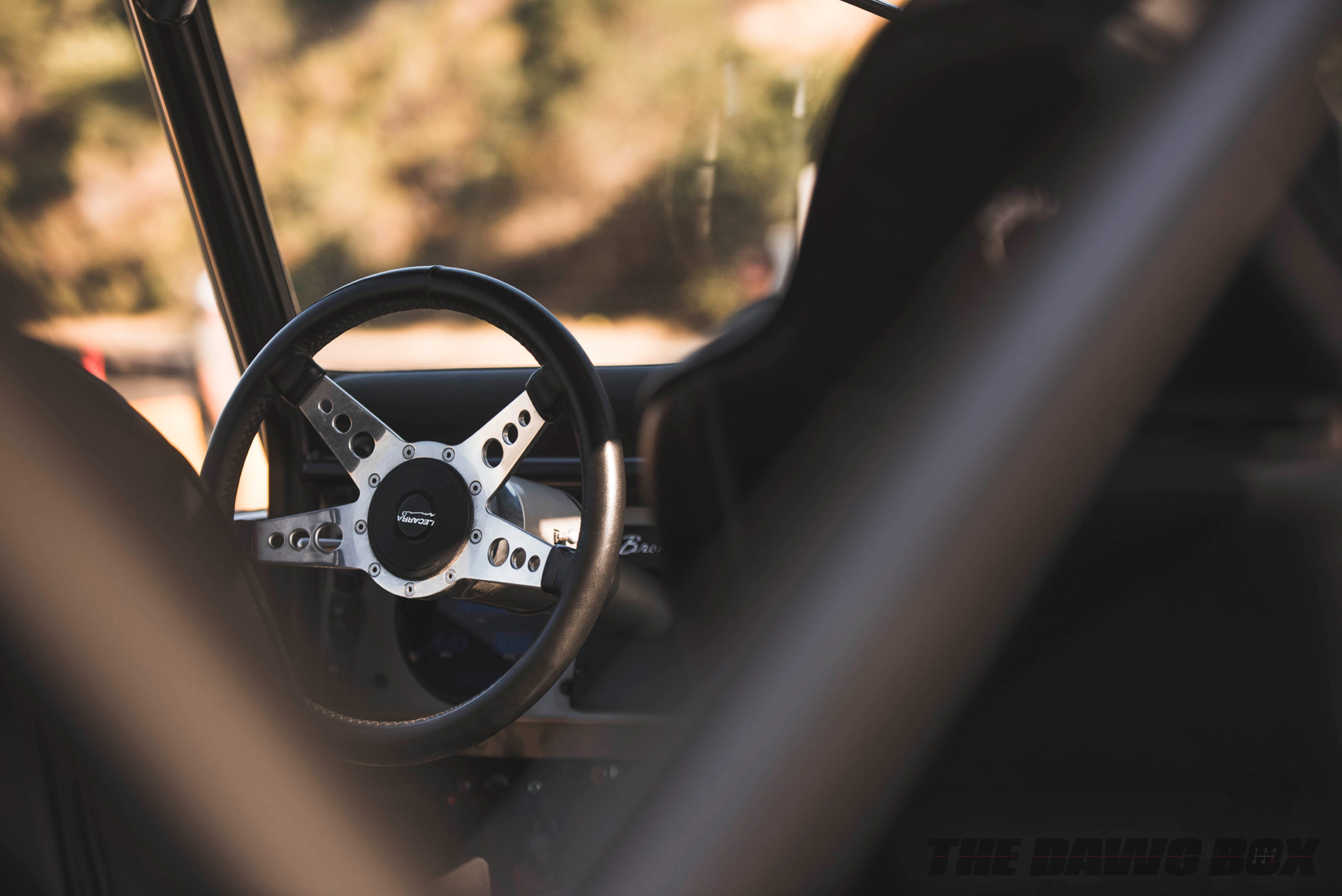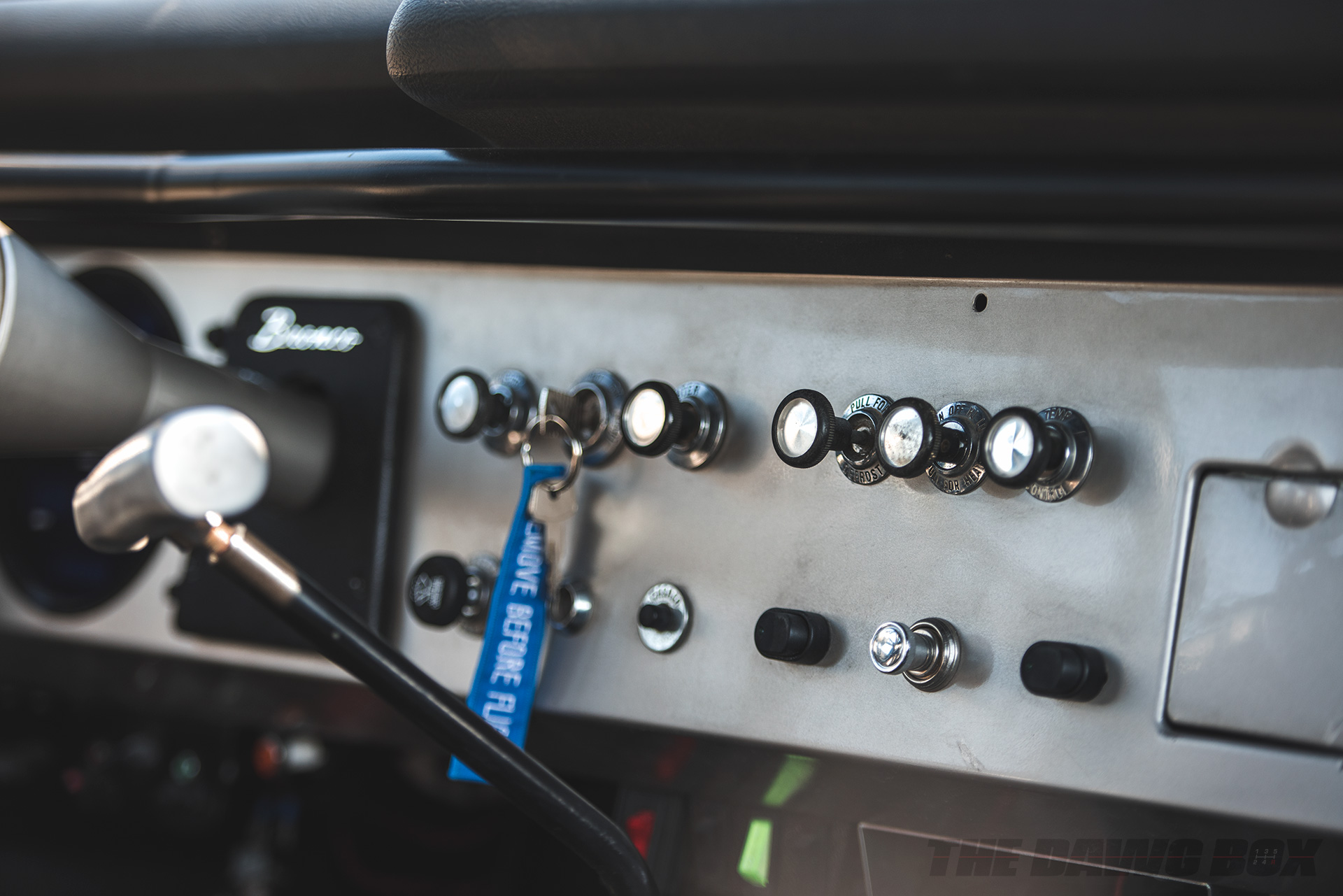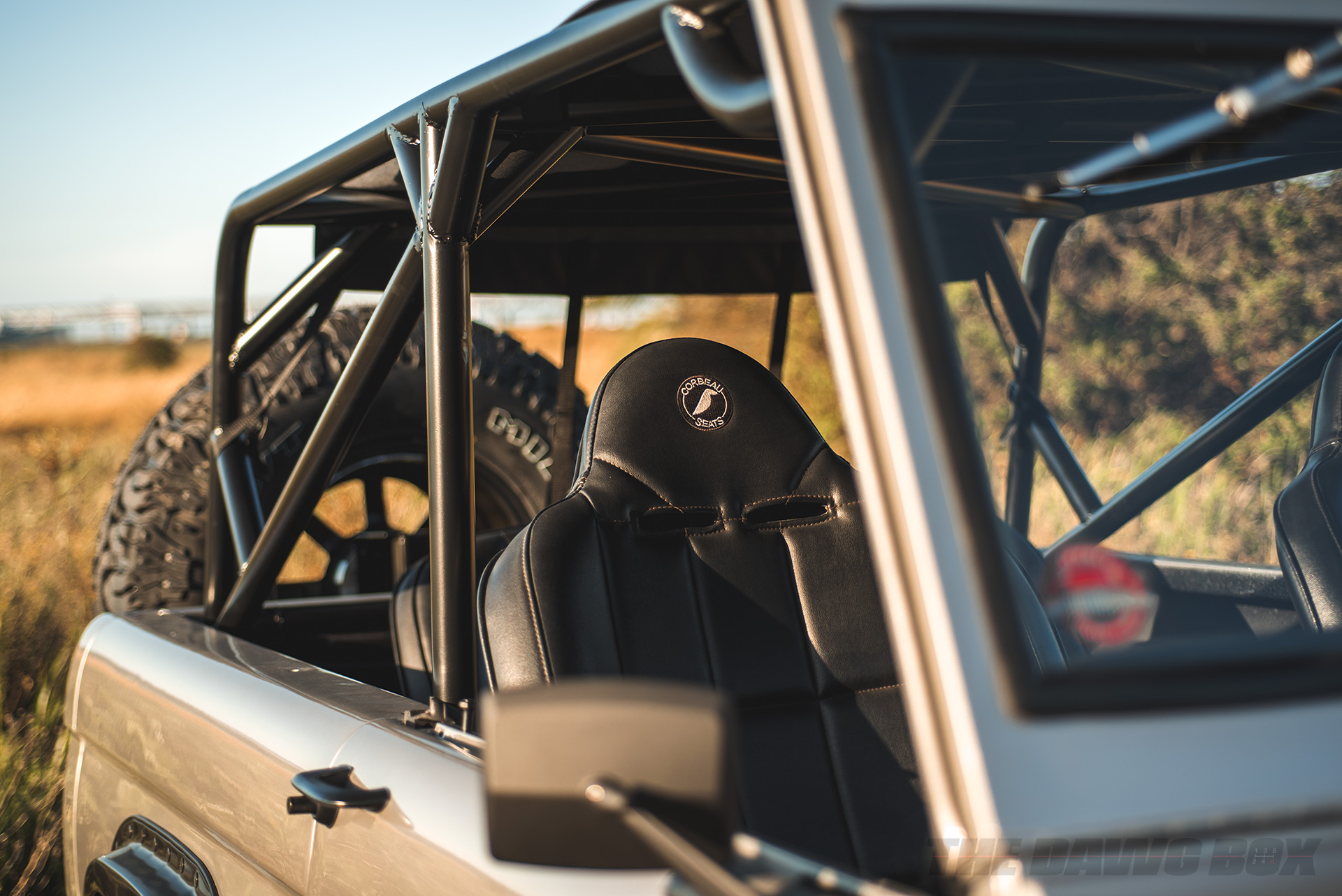 The whole rig sits on a Wild Horses 5.5-inch suspension lift, front and rear and uses dual shock hoops with dual shocks at all four corners. A 2-inch body lift gives the extra bit of clearance needed to not chop the body up for those big Milestar meats.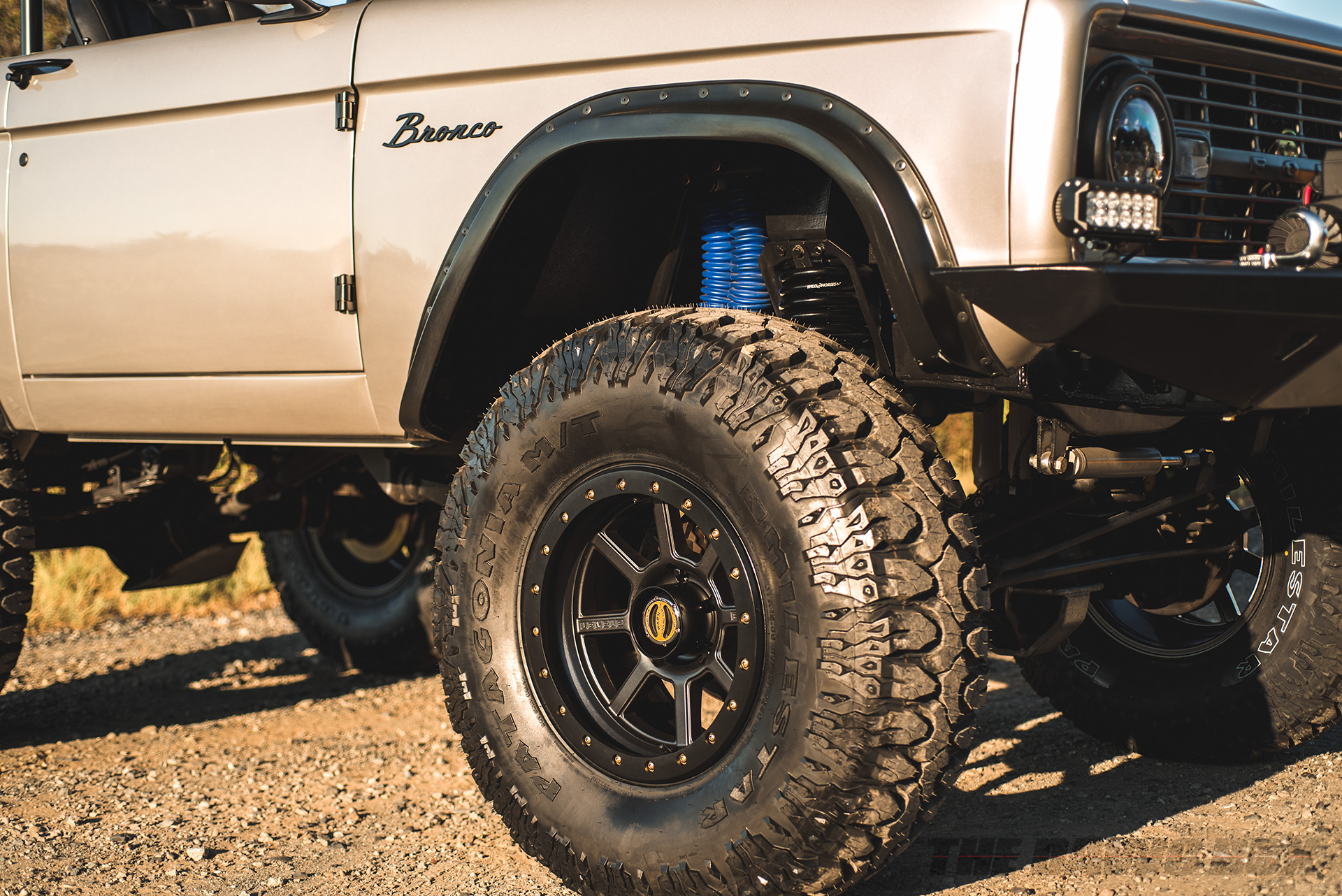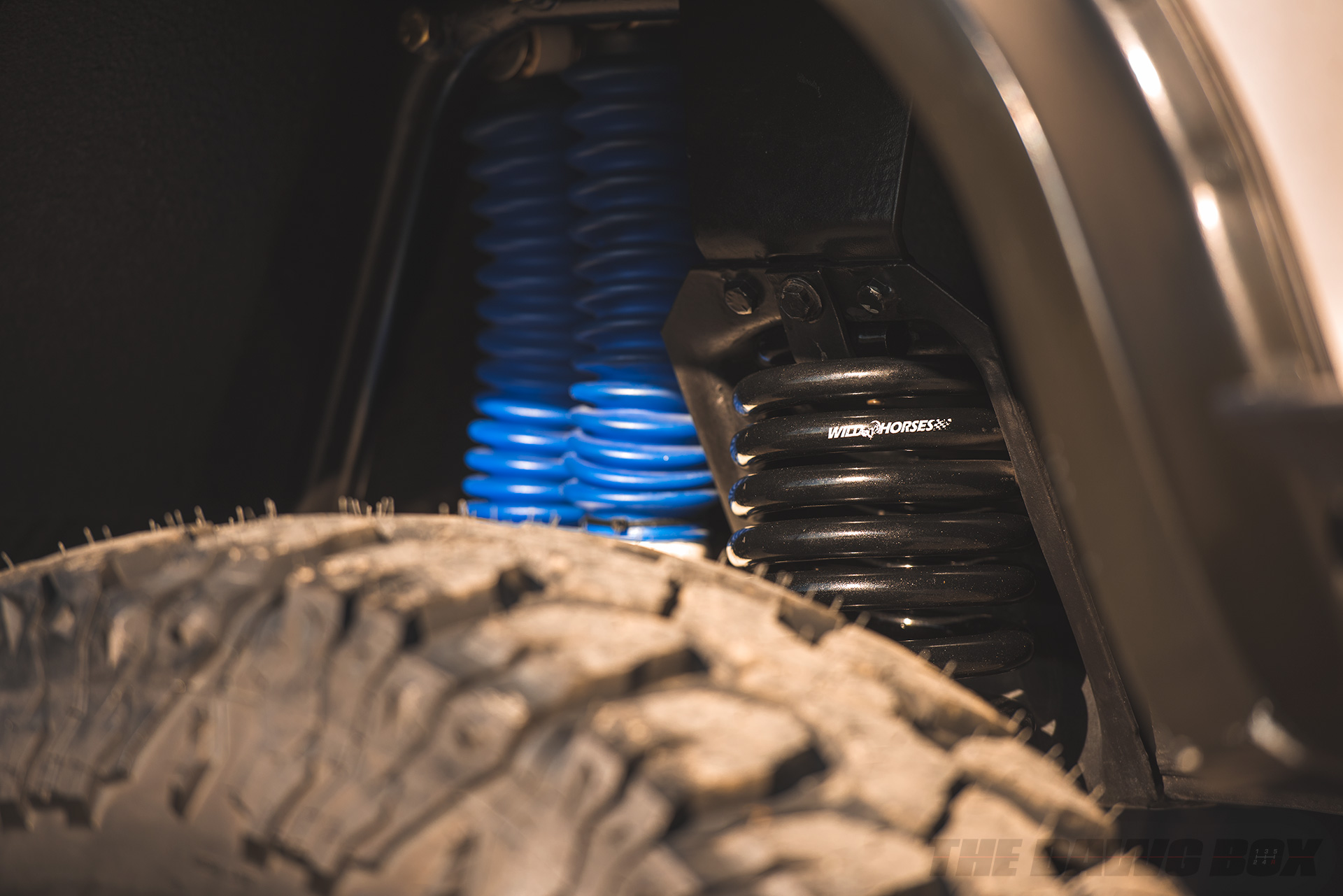 All said and done, the dust finally settled after a 2-year build time, Bryan is excited to continue vetting his classic rig on new terrains. "I have not put it to its full potential yet," said Bryan. "It's great on and off road and even as tall as it is, it still cruises on the freeway great."