Ford Finally Unleashes
The All-New 2021 Ford Bronco
(and Bronco Sport)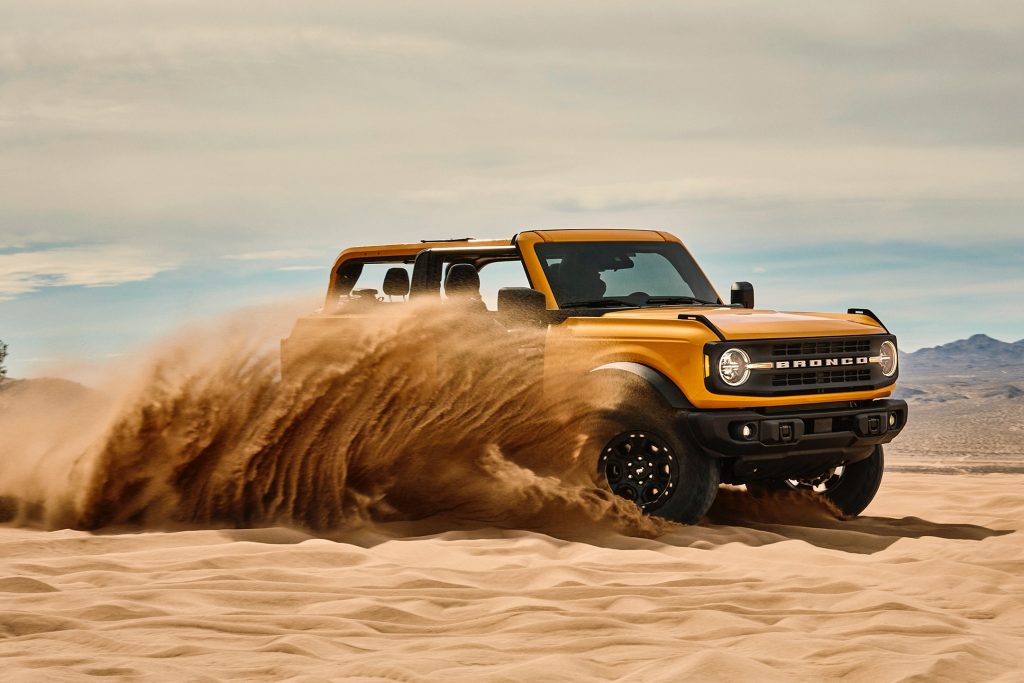 July 13, 2020 – The 2021 Ford Bronco has finally been revealed, coming in 2 models, the Ford Bronco and the Ford Bronco Sport (and a plethora of trims), which should be capable of conquering anything you put in front of them and their turbocharged Ecoboost engines. Will they have what it takes to take on the Jeep lineup? We'll have to wait until we see these out in the wild, but from the looks of it, these Broncos should be able to hold their own!
Models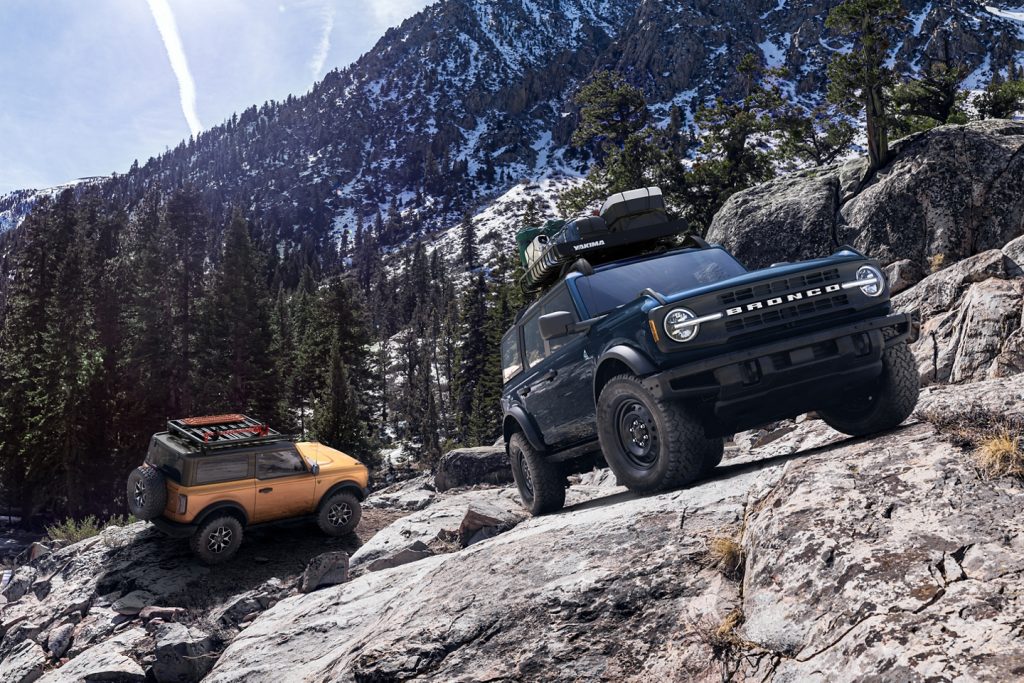 The all-new 2021 Ford Bronco looks to be the perfect ride for any off-road enthusiast, coming in a 2-door and 4-door Bronco and 4-door Bronco Sport model. You'll be able to customize any of the Broncos your way, plus there are over 300 Ford accessories to truly make it your own.
Ford Bronco
The 2 and 4-door Broncos come with a large assortment of trims: the Base, Big Bend, Black Diamond, Outer Banks, Badlands, Wildtrak, and First Edition. The G.O.A.T mode is featured on the Black Diamond model, although unclear if the other trims have it.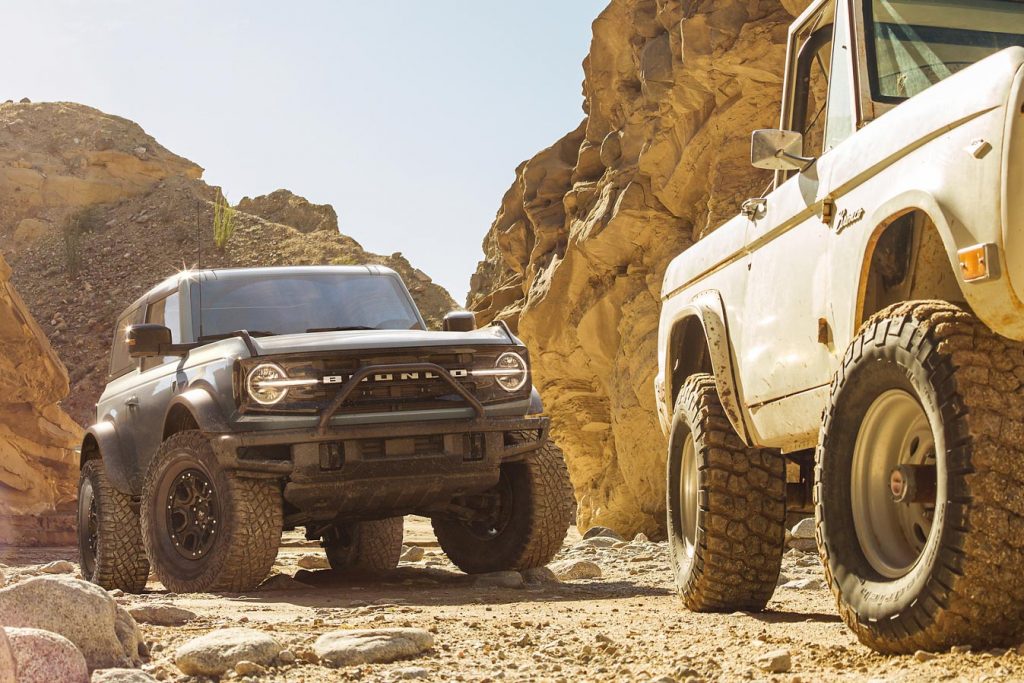 Each starts with a 2.3L Ecoboost, or, according to the reveal video, can be upgraded to the 2.7 L Ecoboost engine that puts out 310 horsepower and 400 torque, but, depending on the model, can include a plethora of upgrades such as a twin-turbocharged version and 35 inch tires.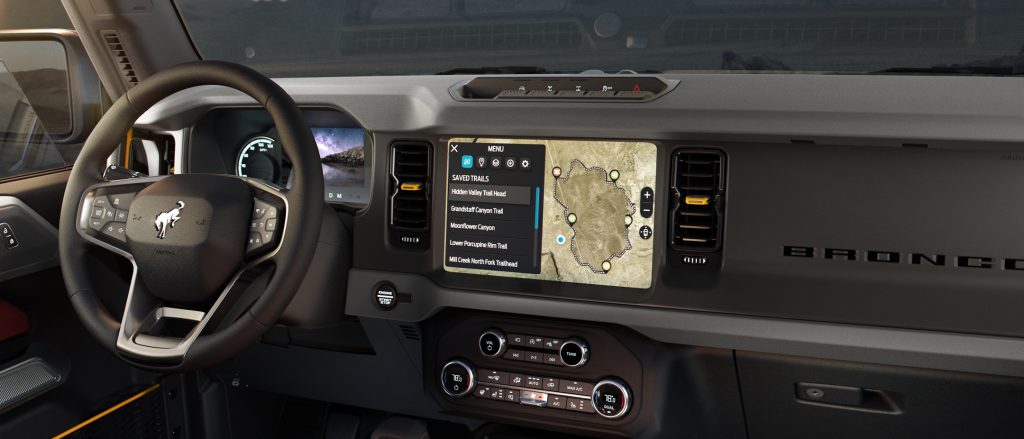 All Bronco models include best-in-class departure and breakover angles, ground clearance, and water fording. They also come with a 12-inch screen capable of downloading off-road apps that can keep track of your adventures.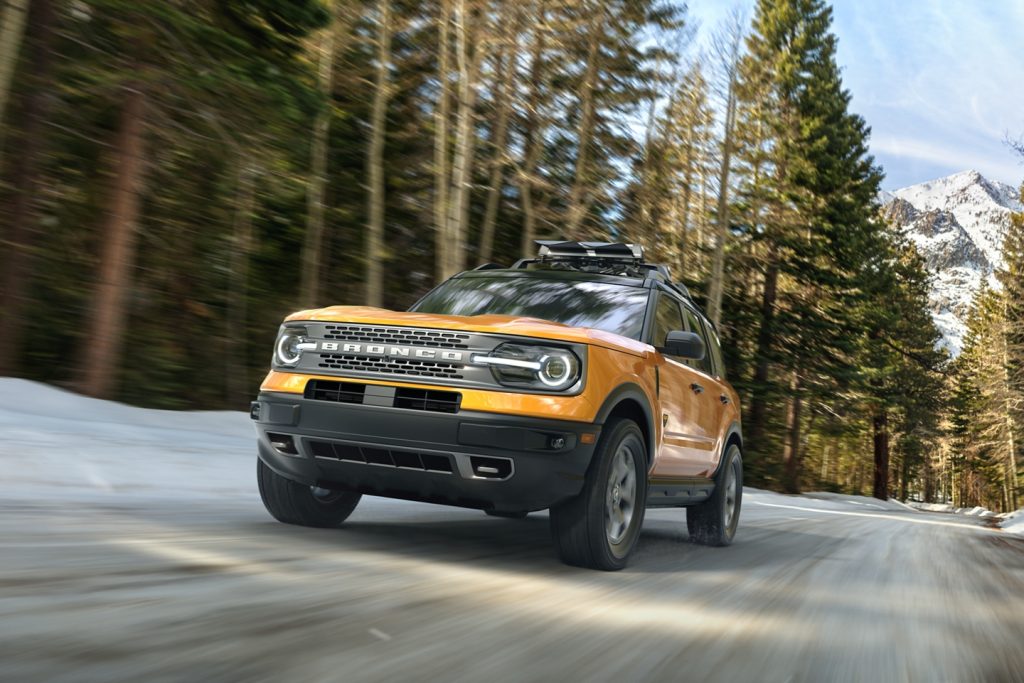 Ford Bronco Sport
The Bronco Sport has a smaller range of trims: Base, Big Bend, Outer Banks, Badlands, and First Edition. Every model comes standard with 4×4 and G.O.A.T mode. A 1.5 L Ecoboost is available with 181 horsepower and 190 torque, or you can grab a 2.0 L Ecoboost with an increased 245 horsepower with 275 torque.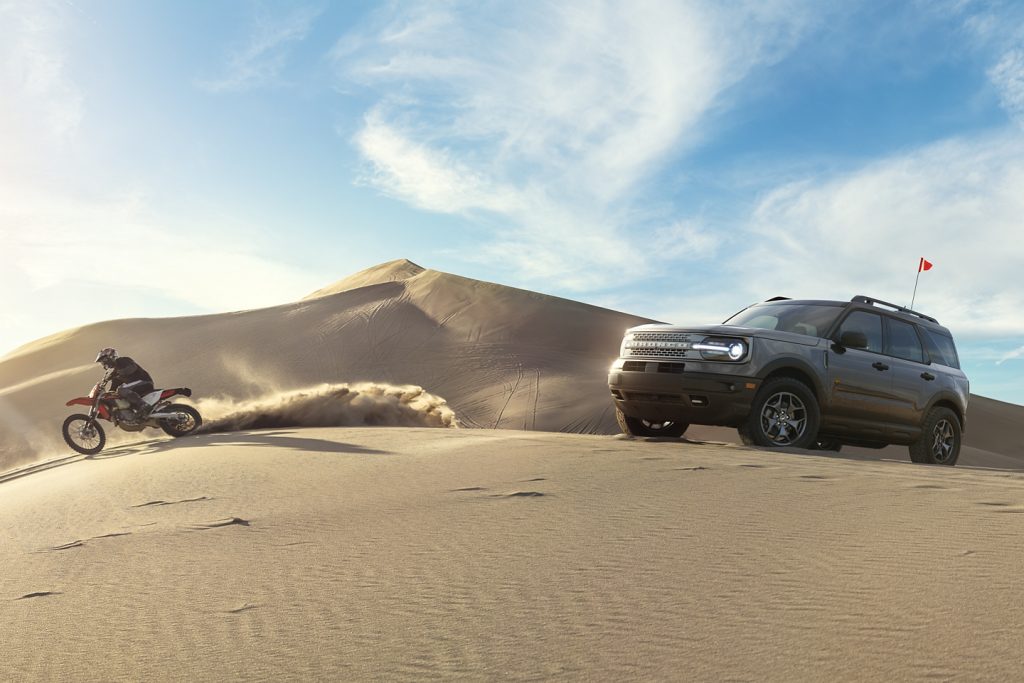 First Edition Models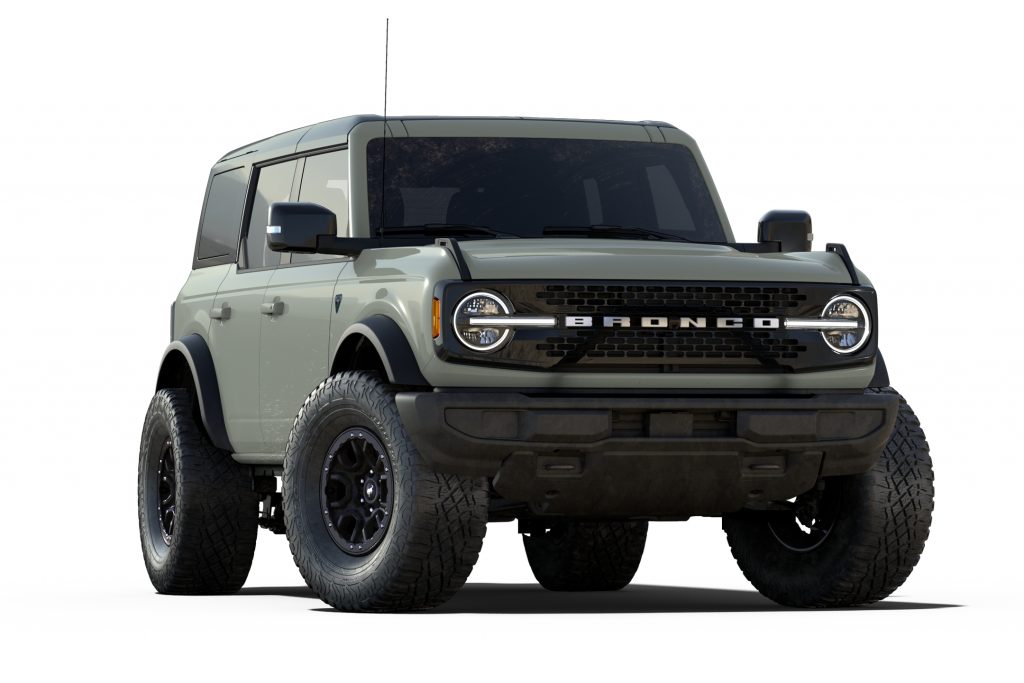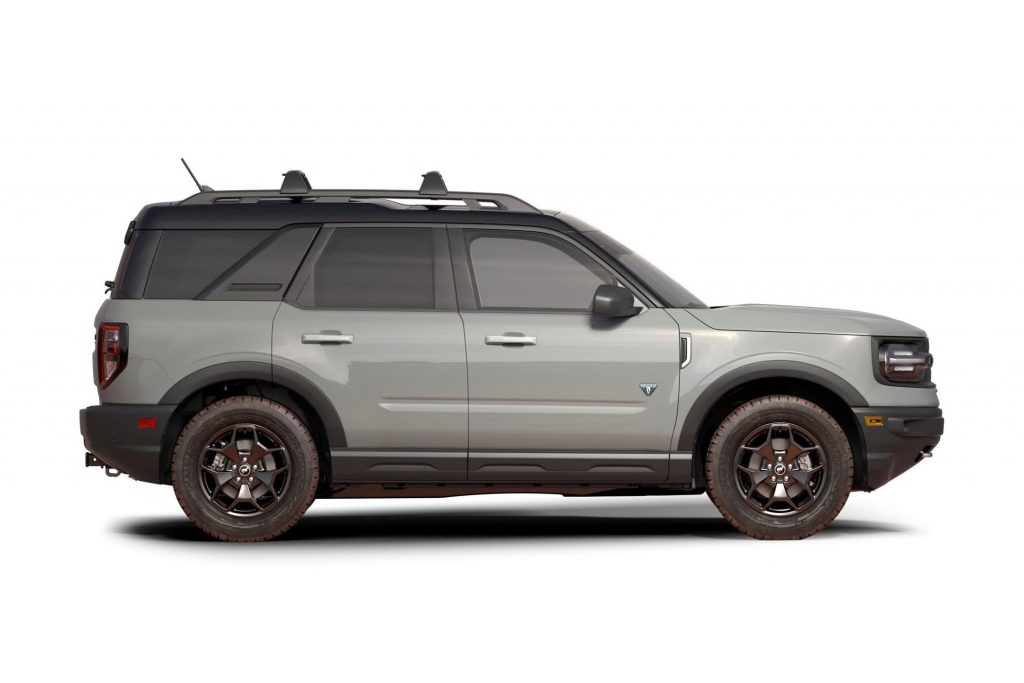 Both the Bronco and Bronco Sport come with a First Edition Model, packing the best of every other model into one, and adding some extra goodies. Only 2,000 of the Bronco Sport First Edition will be produced, and 3,500 for the Bronco. Better grab 'em while you can!
G.O.A.T Mode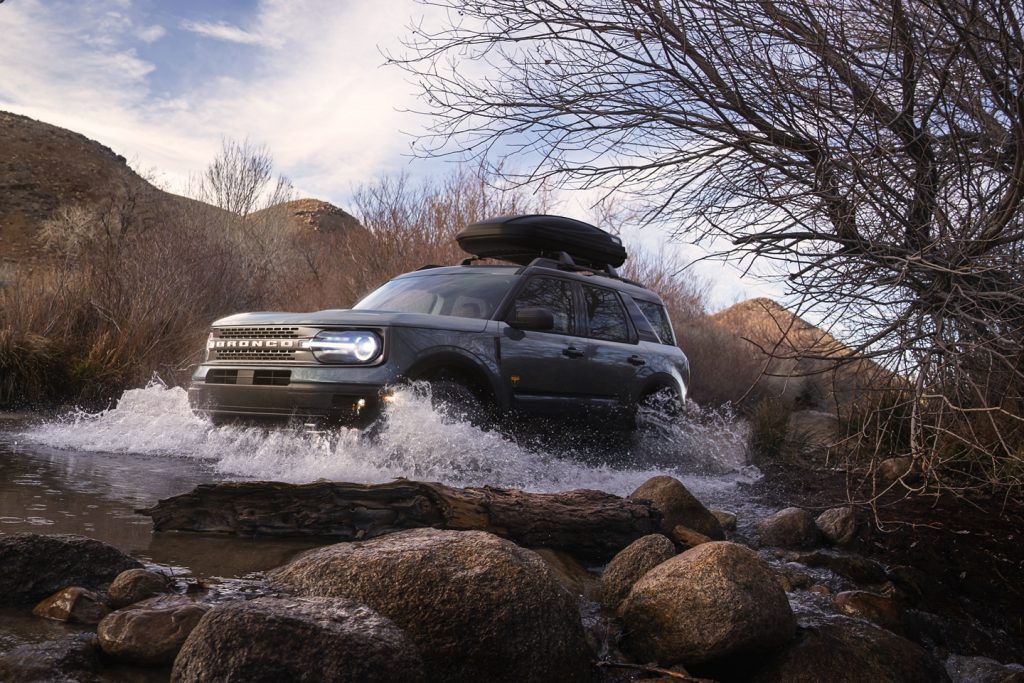 The Bronco comes standard with a terrain management system with up to 7 available G.O.A.T modes, also known as the Goes Over Any Type of Terrain mode. This feature, in theory, lets you tackle any terrain with just the click of a dial.
Was the hype for the Bronco well deserved? Will it live up to its heritage? We think the Bronco and Bronco Sport will give Jeep a run for their money, but the customers will be the true judge of that.