COBB Tuning Facility Tour
Ever since I got into Subarus, I've admired and respected the COBB Tuning brand for the products and services they've created and continue to create. When I first started the sponsorship program for my Bagged Baja project back in 2016, I knew I had to have them involved in it and was thrilled when they agreed. So when I decided earlier this year to visit Austin, Texas, I absolutely had to take a tour and share my experience with our readers.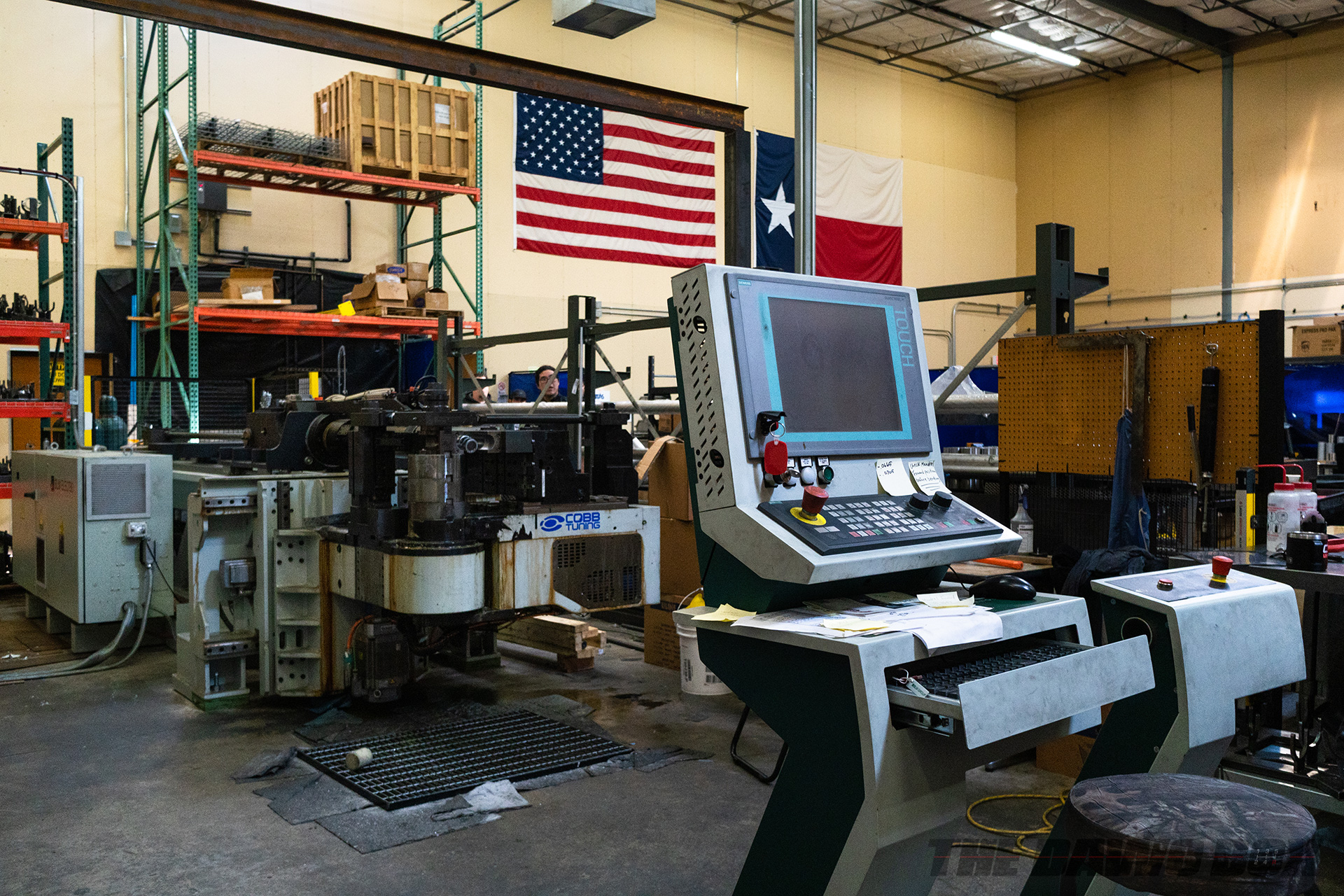 MAKING GOOD THINGS EVEN BETTER
In the late '90s, you likely wouldn't have heard of COBB Tuning. But 20 years later, it's become one of the largest aftermarket automotive performance tuning companies on the planet. Beginning in the Subaru market, COBB has since developed performance products and software upgrades for eight different automakers and counting. Using a specific brand's car as a foundation, COBB's mission is and has always been, to take a good thing and make it even better.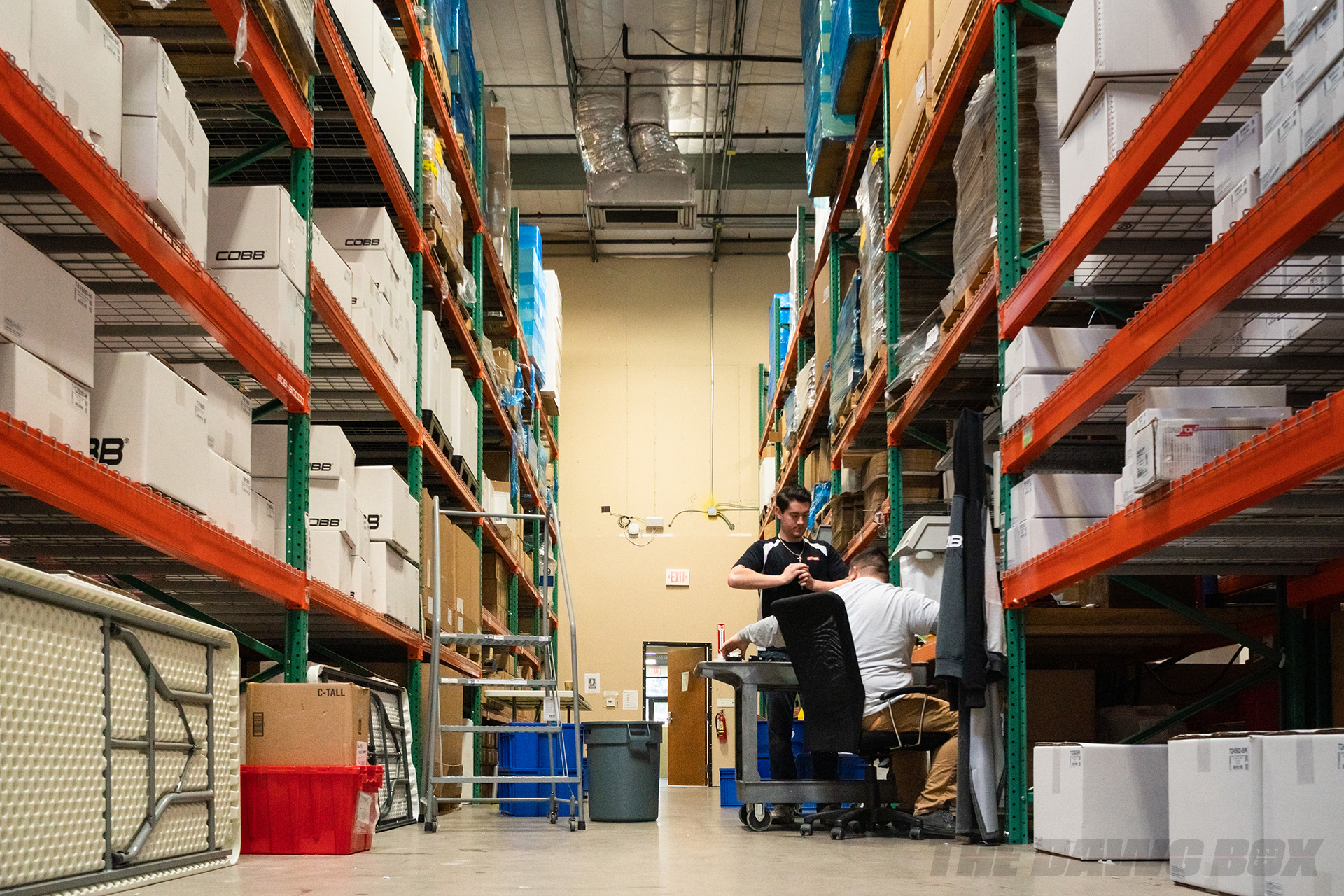 NEVER FORGET YOUR ROOTS
Like anyone visiting a place for the first time, I had no idea what to expect when I got to COBB Tuning headquarters. With as many shares of the various tuner markets as they have, and with roughly 100 employees to keep the company running, it's not-so-surprising to see how large of a space the company needs to occupy. Oh, and trust me, they use all of it.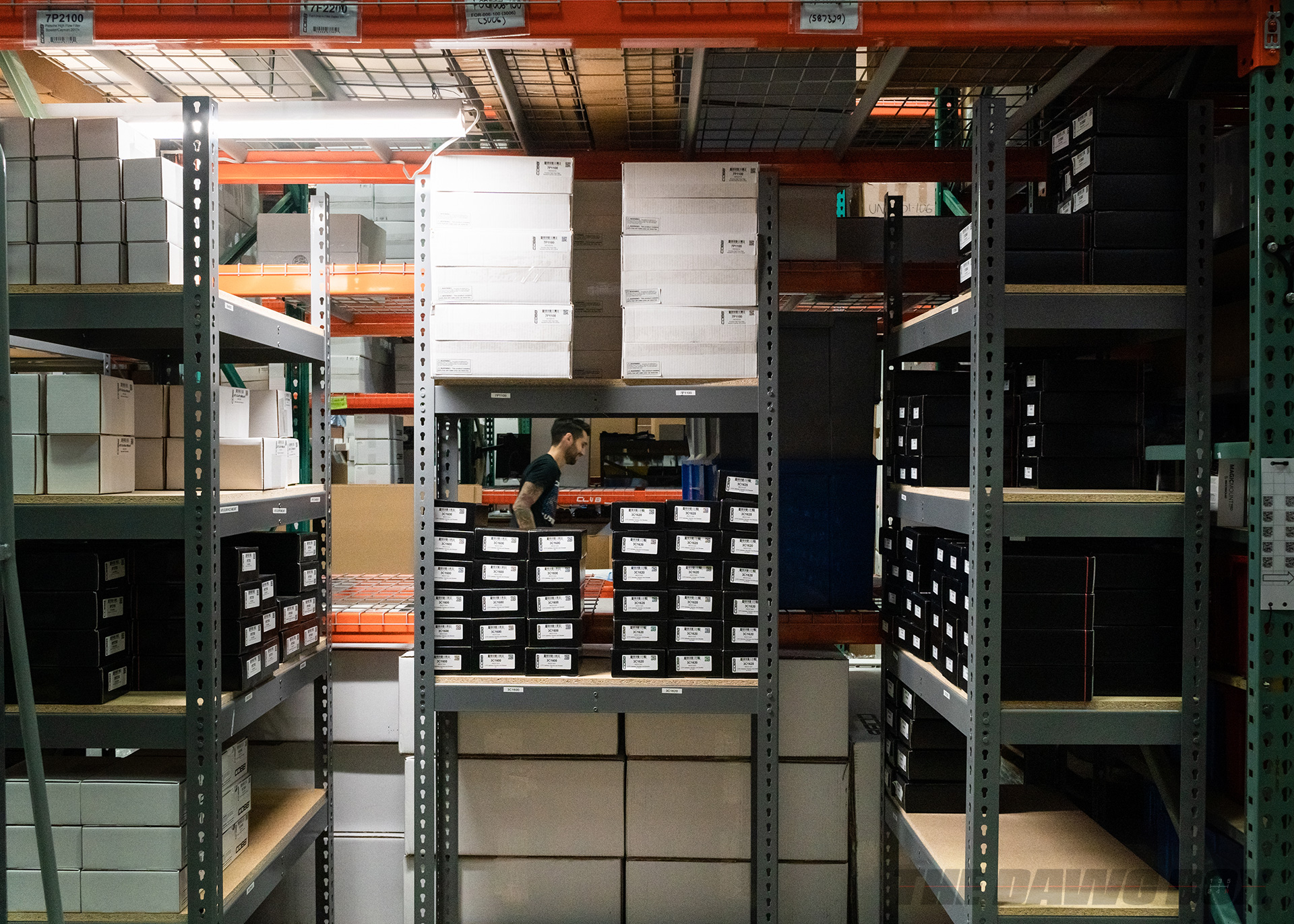 When I walked inside, one of the first things I saw was a display case filled with historic COBB products. In addition to the one-off prototypes and diecast memorabilia, they proudly display the various renditions of arguably their best-known product, the AccessPort. It's a nice reminder for not forgetting how they started and where they came from.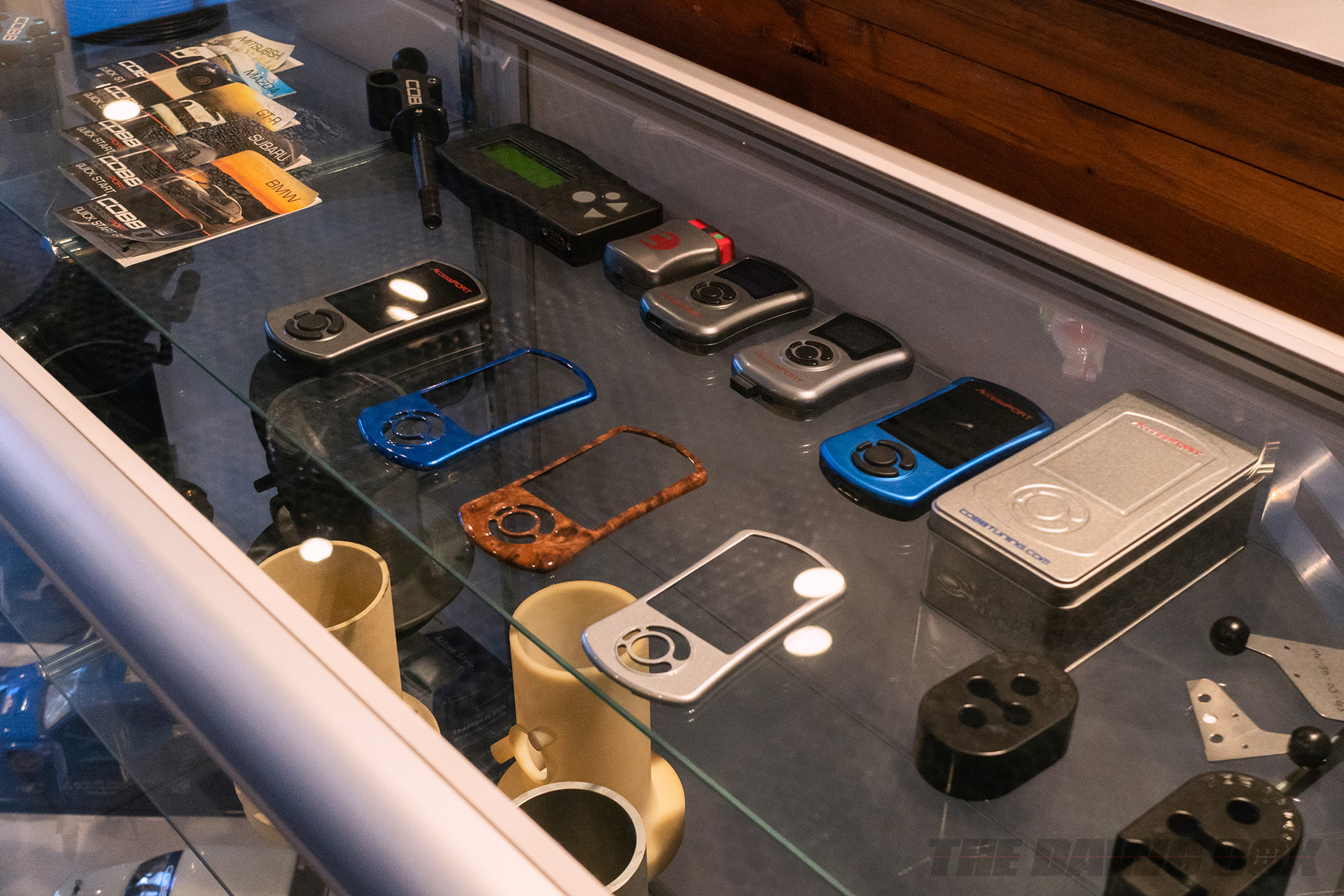 The reminiscence continued as I walked down the main hallway and passed by Customer Service, large banners and framed magazine features hung prominently on the wall. My tour guide, Marshall Glasgow, remarked that the framed features really needed to be updated; I politely disagreed. Rather than remove the classic features, I suggested they add more to the wall instead.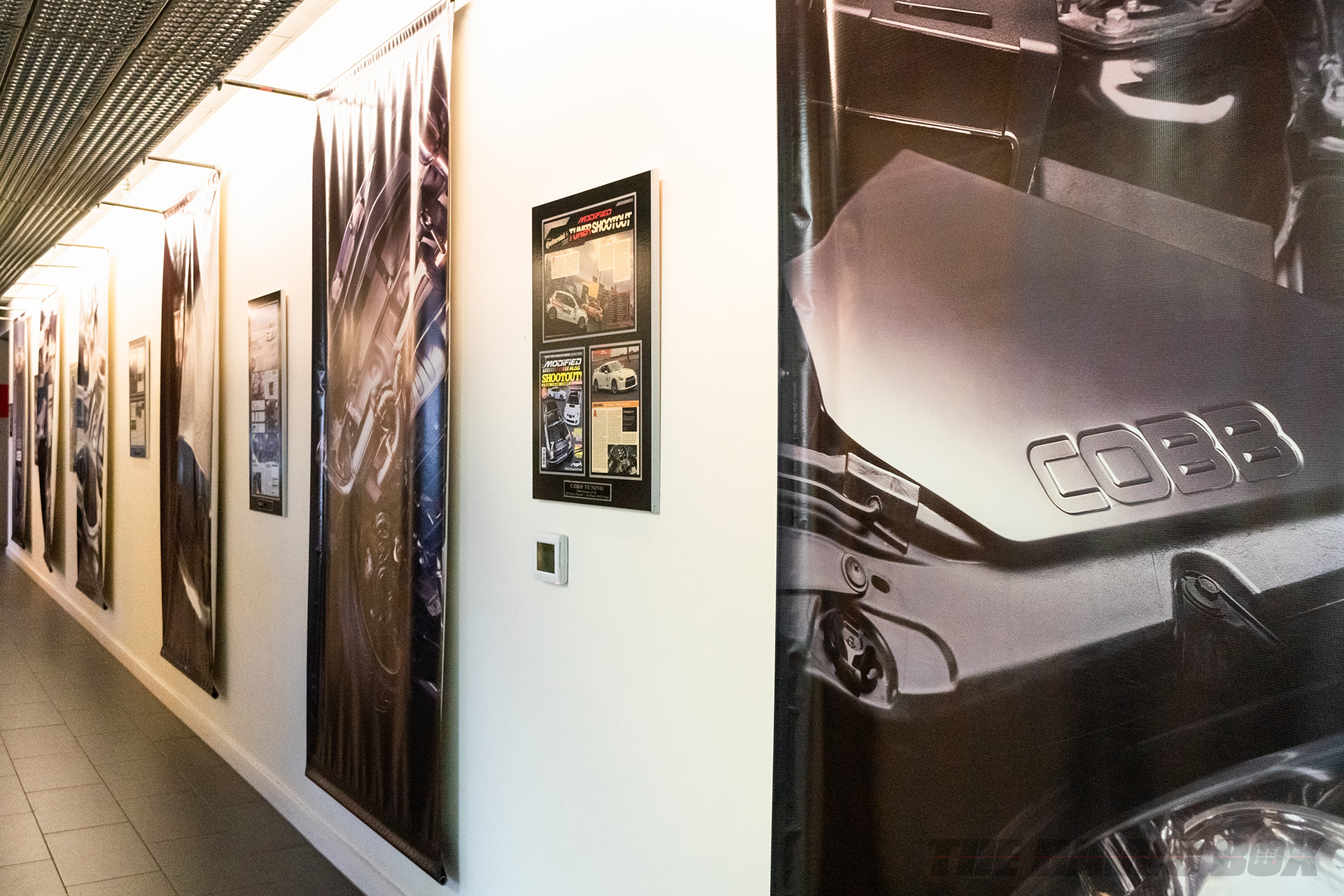 We made our way to the manufacturing side of the building. Having dramatically expanded over the course of their 20 years of existence, COBB creates the majority of their products almost entirely in-house. With CNC machines, tube benders, and a handful of staff welders, they do everything from R&D and prototyping to final execution and packaging all in one place. Continuing to walk along, there were shelves filled with what seemed like an endless amount of exhaust jigs for every make and model, reminding me of the company's prominence in the industry.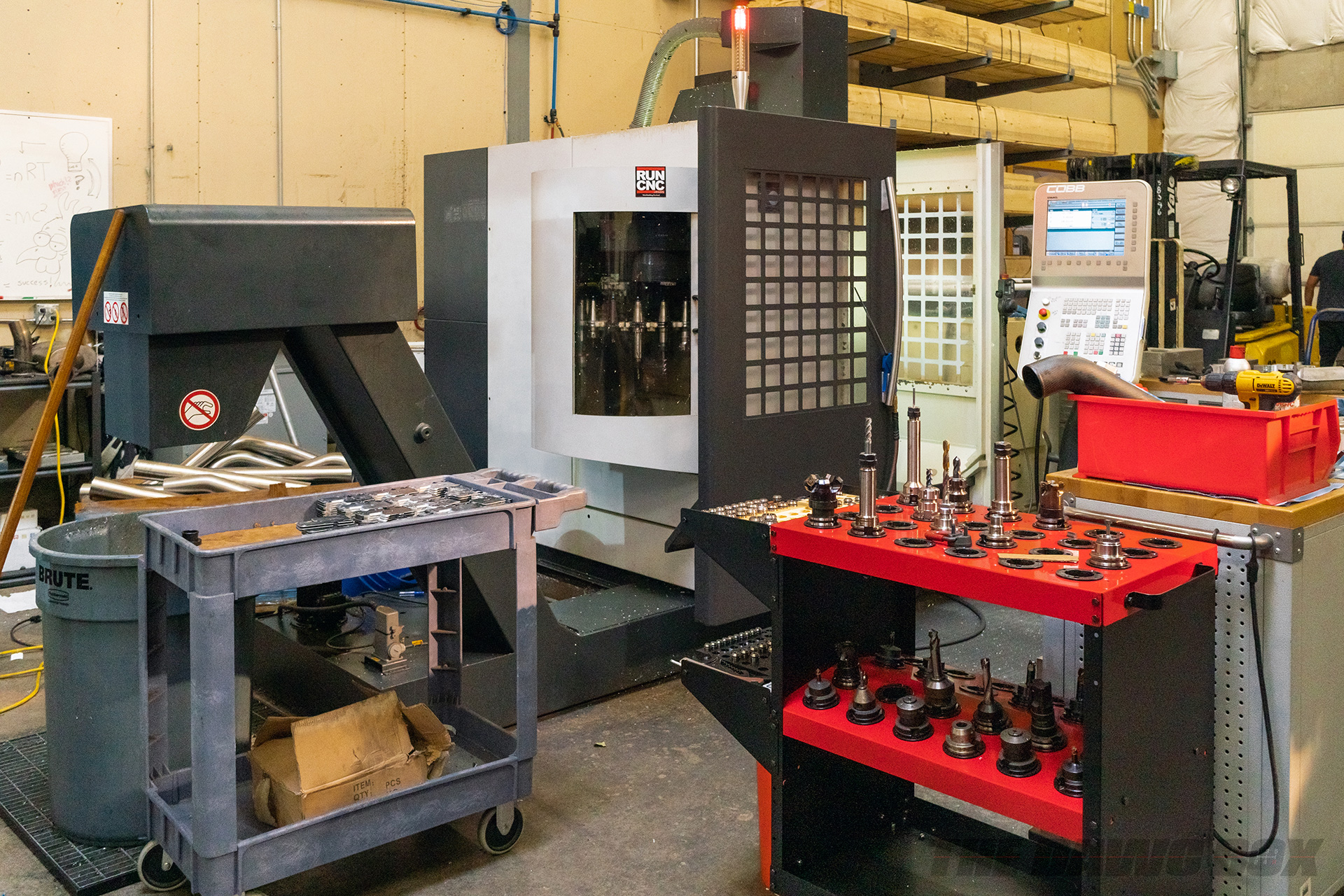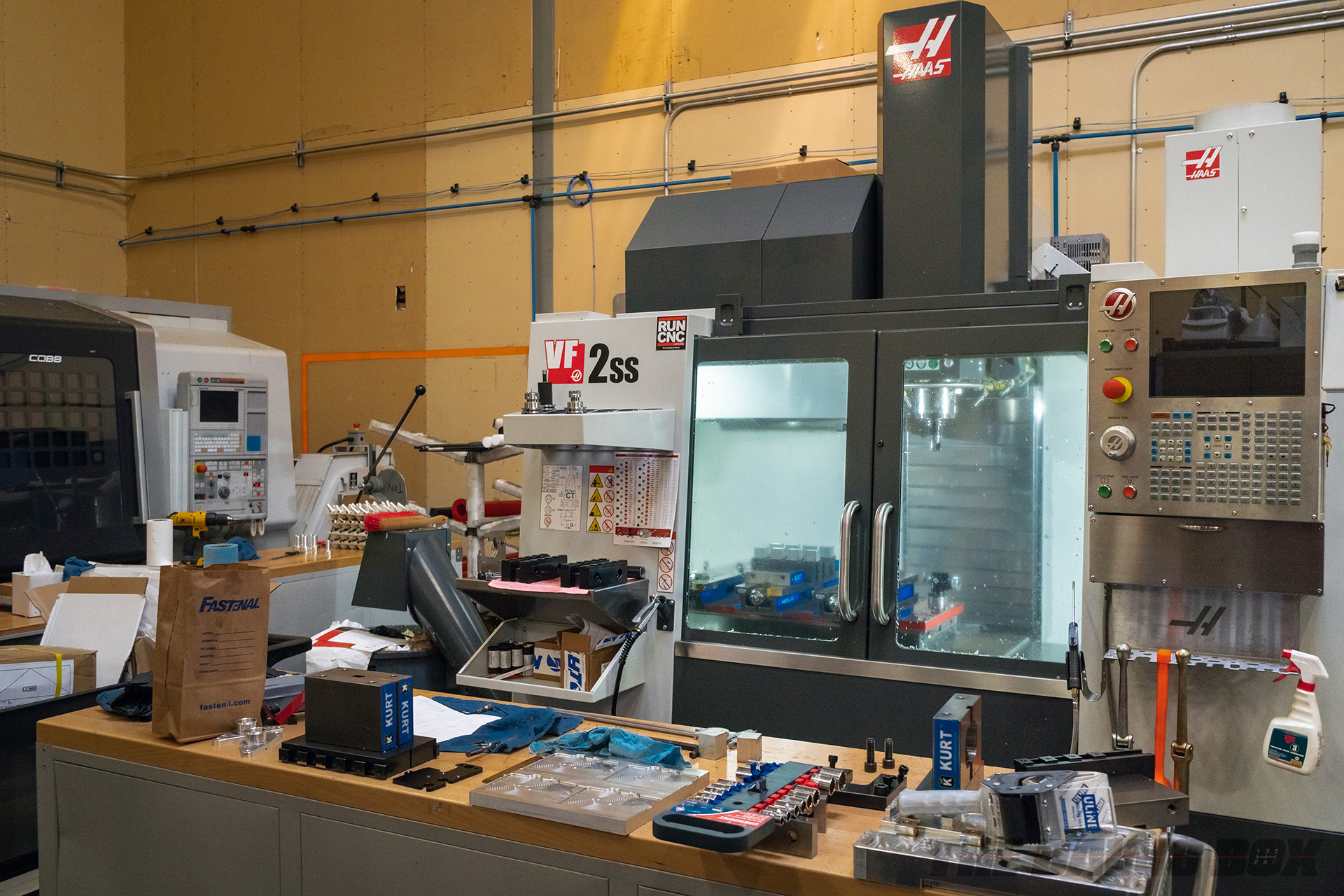 There quickly became a running joke about how none of their doors seemed to work properly, and as we walked throughout the building and into the shop. There were lifts, tool boxes, and cars packed into the brim, mainly because they couldn't get the garage door open. They managed to open it shortly thereafter but made for a good laugh nevertheless.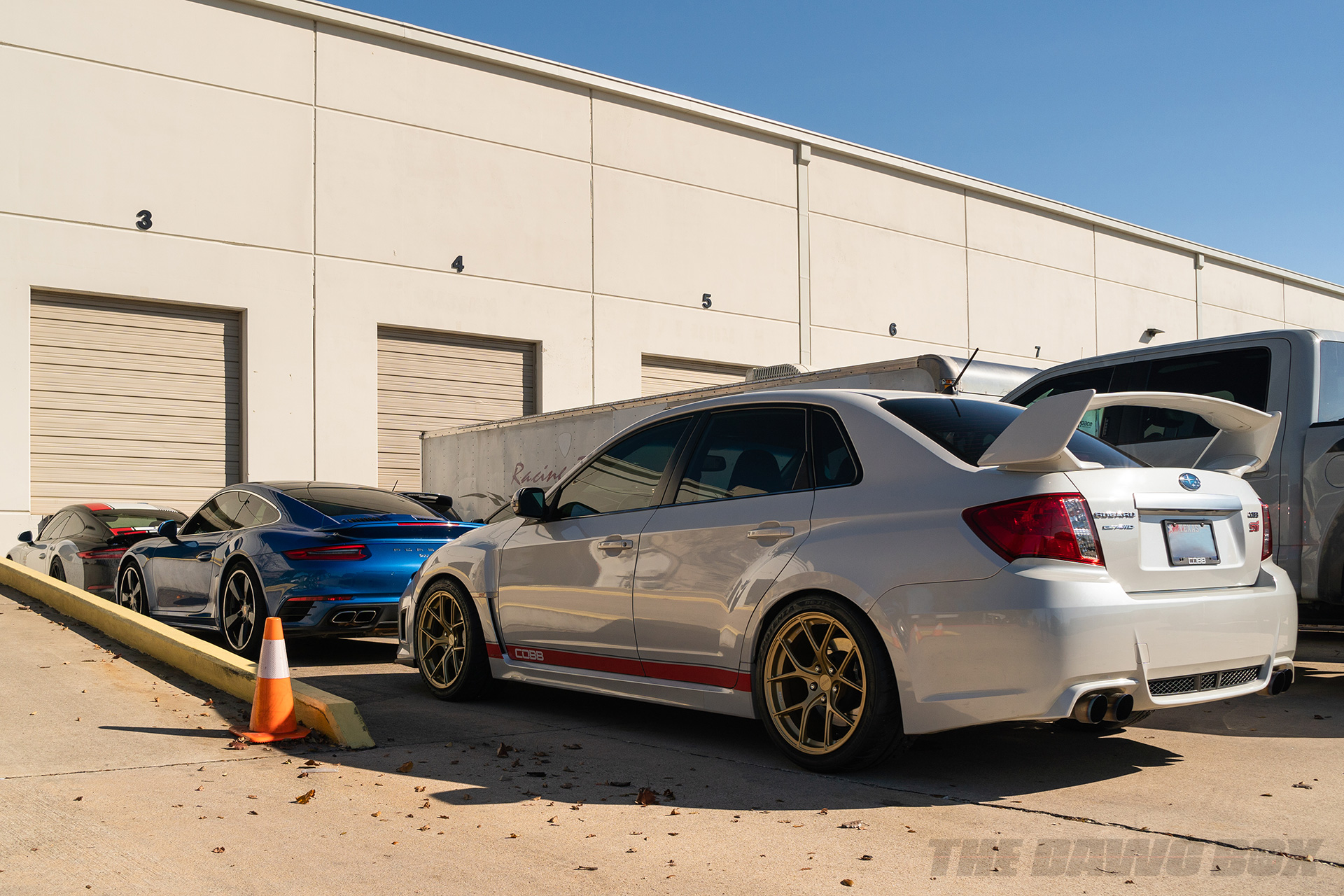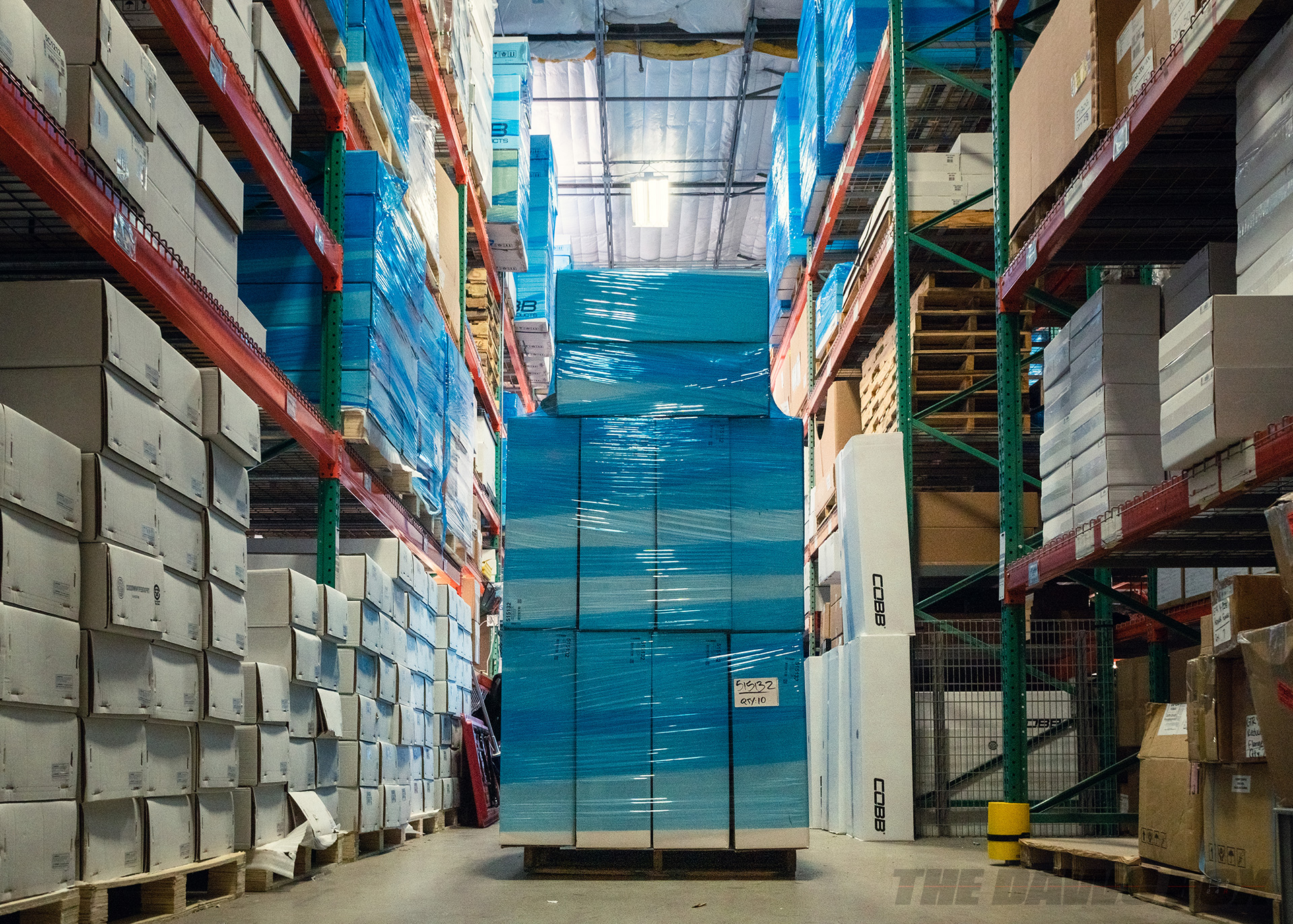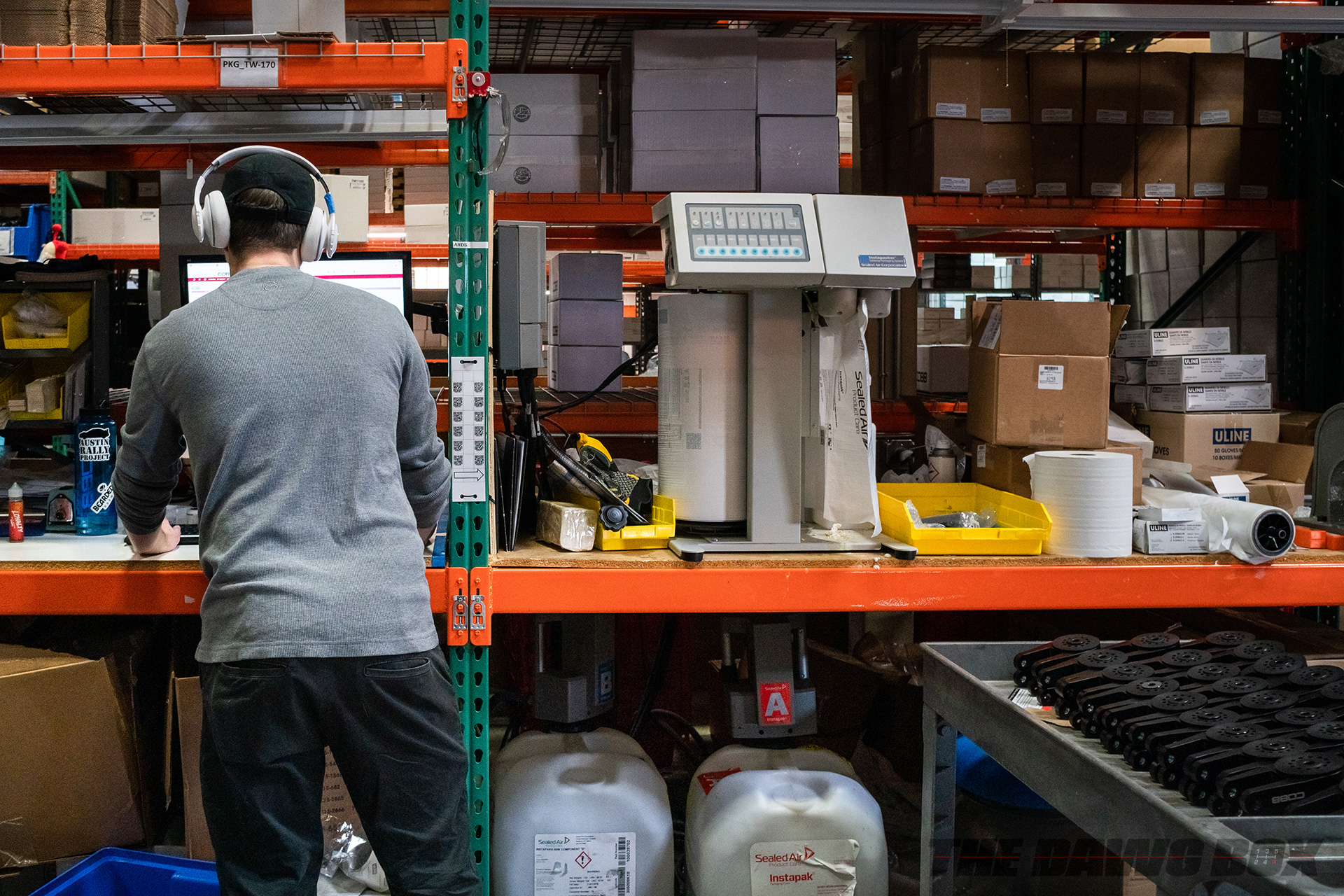 Adjacent to the all the car eye candy, sat a Mark VII Volkswagen GTI with enough exposed wires and contraptions attached to it to give me heart palpitations. Marshall managed to calm me down when he explained that, what looked like the explosion of the GTI's insides, was actually a highly controlled situation. The way that they had everything hooked up to the car actually allowed the engineers and tuners to program in real-time without having to constantly go back and forth from the car to their desks and vise versa. Phewph!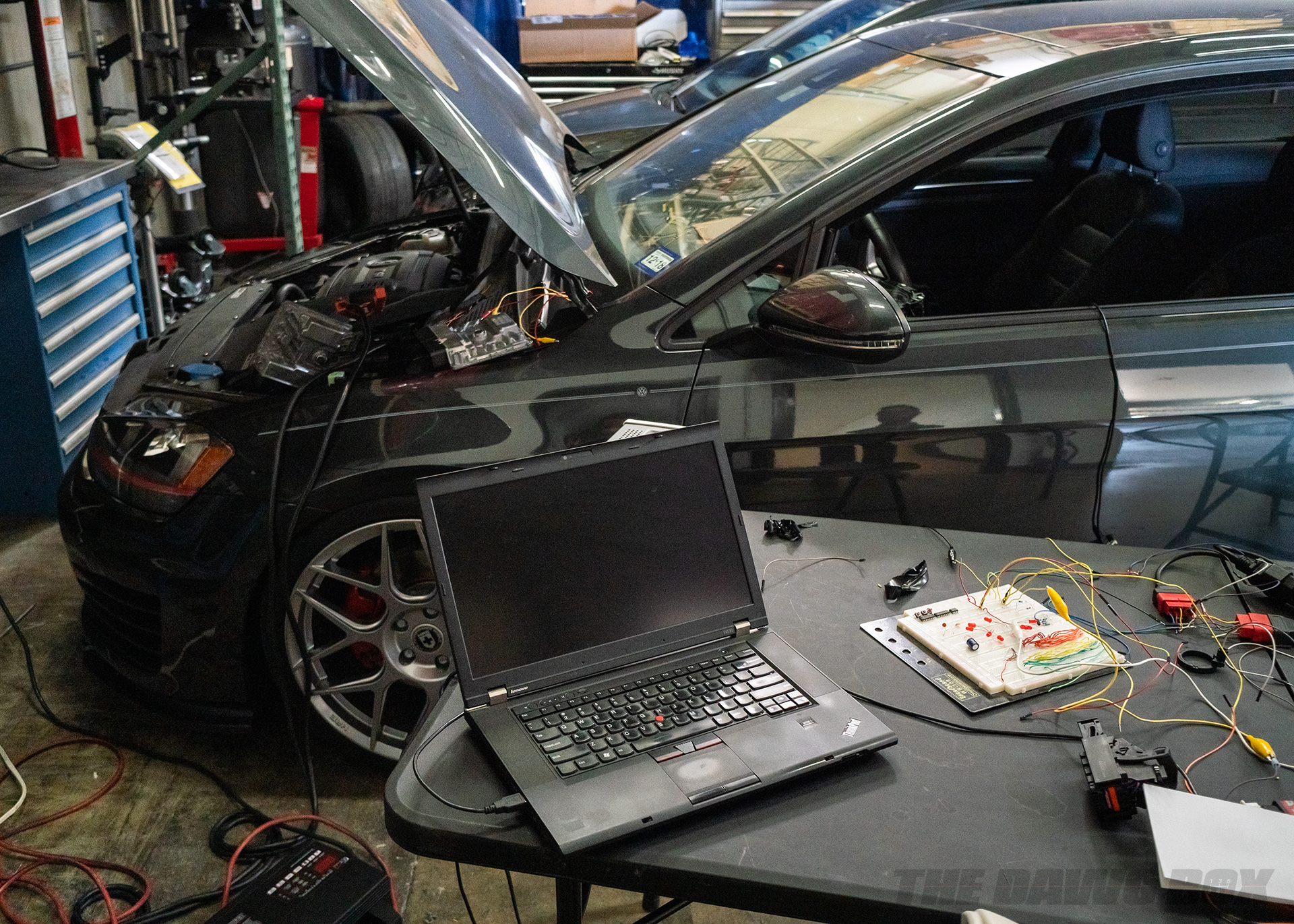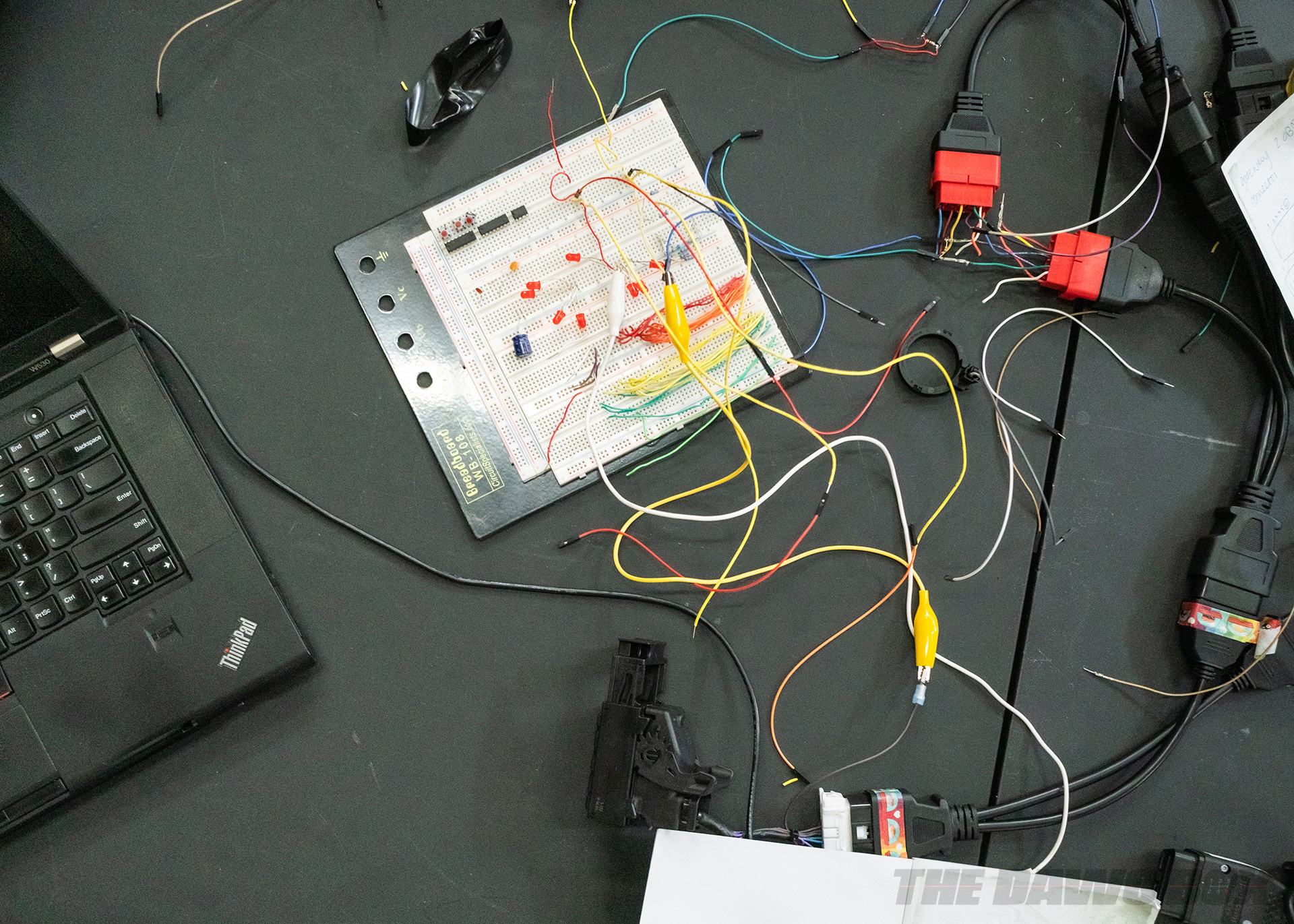 Next to the GTI was the dyno room. The uniqueness of COBB's dyno room is that it's actually been divided into two rooms. The smaller space is used for their Pro Tuner training programs, where certified COBB tuners can study and learn from in-house engineers in person. Dyno rooms are somewhat notorious for not having a lot of space, and so using a live feed from the main tuning screen, students in the training room can see changes the tuner is making, without hovering over his or her shoulder.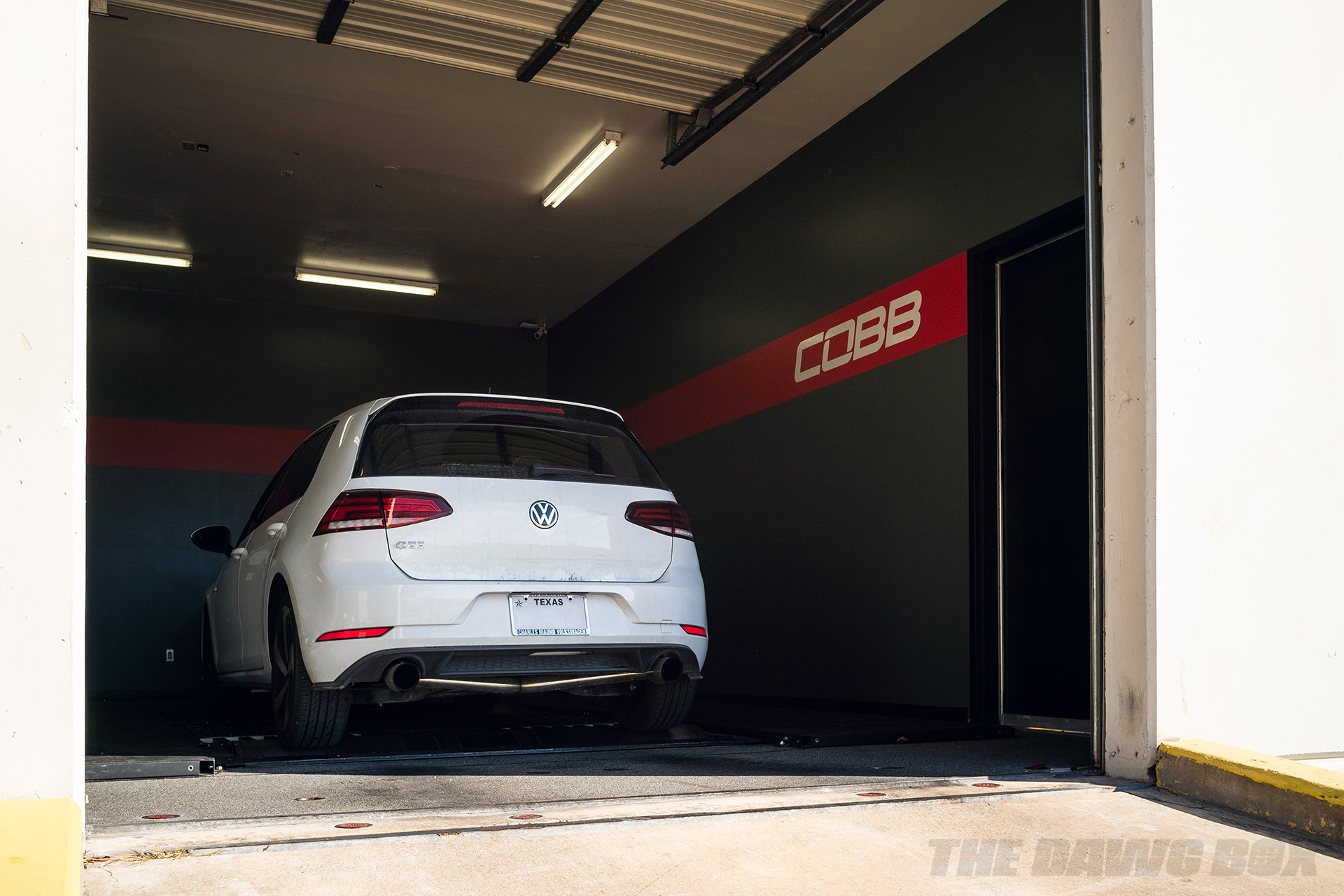 THE FOUNDATION OF COBB: AUTOMOTIVE ENTHUSIASTS
The coolest part of the tour for me was seeing just how much of a role automotive enthusiasm plays into nearly every aspect of COBB Tuning. For the people who work there, it's not just about going into work, clocking in, getting the job done, and clocking out. Most employees eat, live, and breathe cars and racing.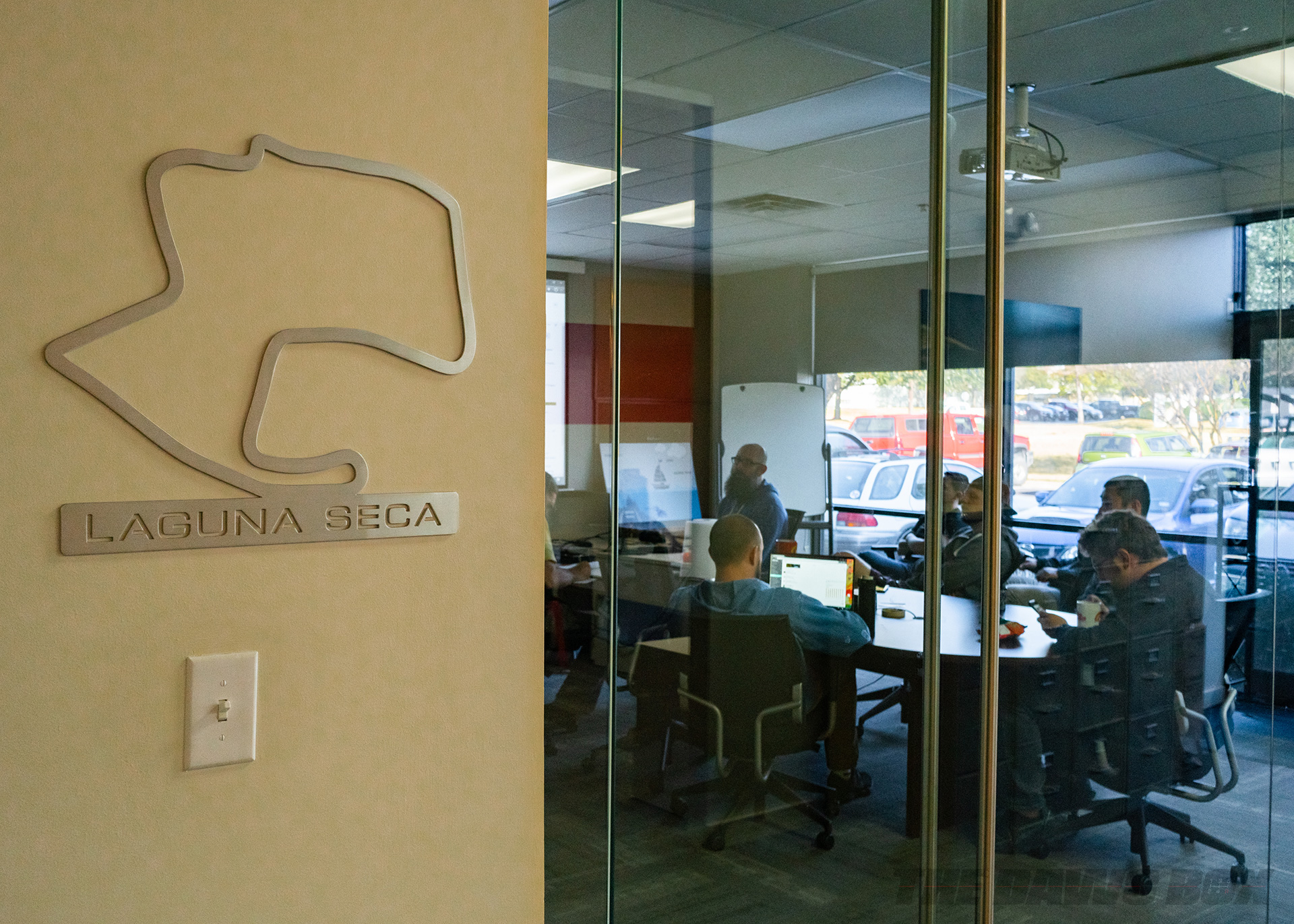 The conference rooms, for example, were all named after world-famous race tracks. The cars employees drove and modified really varied across the spectrum: A 5-series wagon with an M5 front end, an LS-swapped Volvo wagon, and a rear-wheel drive converted WRX, just to point out a few. Things got even more interesting when Marshall pointed out that a few cars in the lot were originally COBB R&D vehicles that had since been purchased by employees. The white Fiesta ST, for example, was one of COBB's vehicles that ended up getting sold to an employee. If that's not a testament to the quality of COBB's products and services, then I'm not sure what is.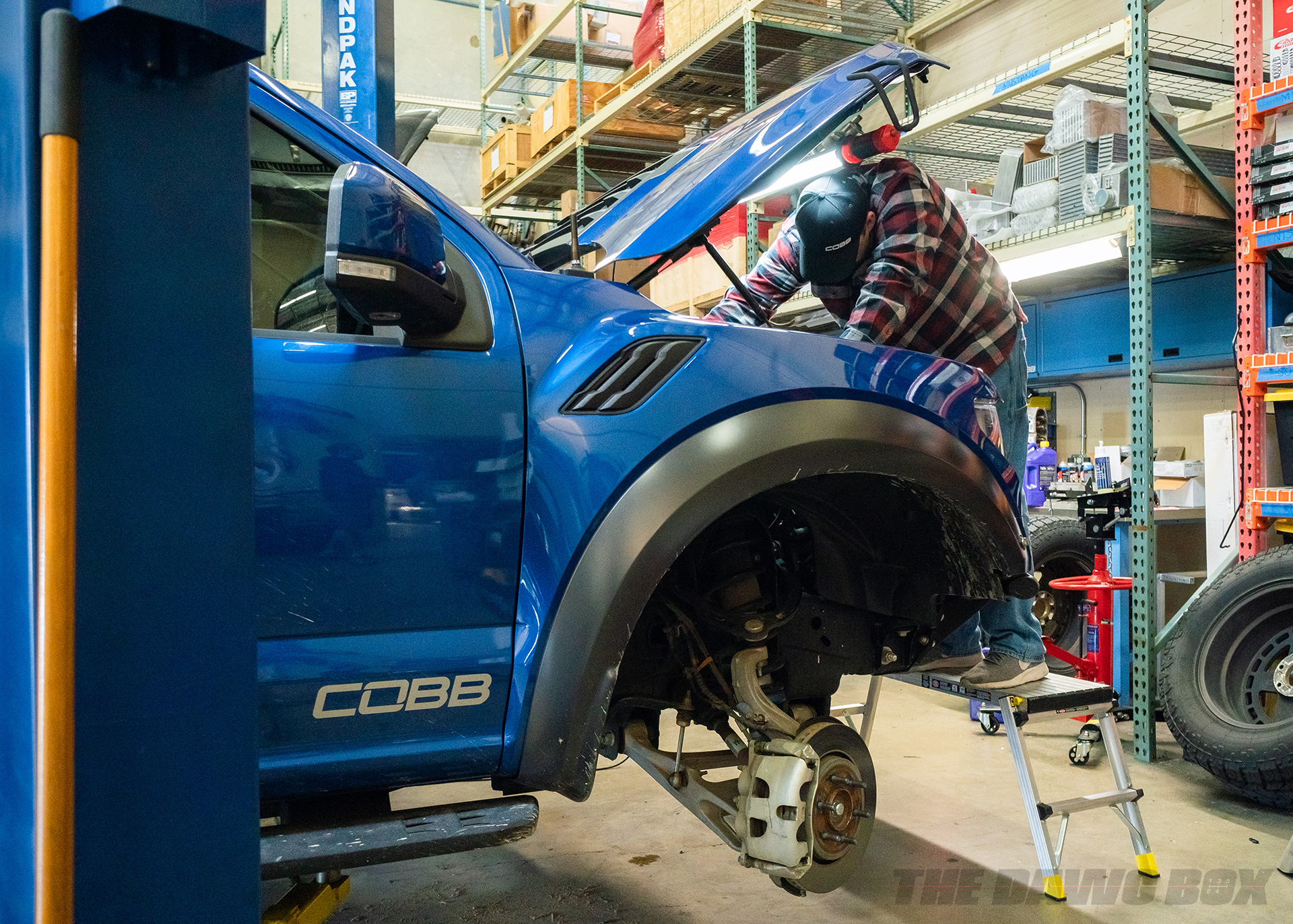 We ended the tour shortly after that and, as I headed back to my rental, I reflected on all that I saw. It was enough proof for me that having a passion for something can fuel a group of people to create something special. One thing became clear: Automotive enthusiasm isn't disappearing any time soon.