Decorating the Bachelor Pad
The New Zonda Really Ties the Room Together
In this line of work, you get to see many rare automotive sights. We realize an average person might never even see a Pagani, let alone at a local car meet with four of them, or a national Concours show with an assortment of 14 Zondas and Huayras at a Pagani display! A sighting of a race-only Zonda Revolución never gets old and considering there are only five of them ever produced, the way in which one Miami race car driver decorated his condo, was nothing short of spectacular.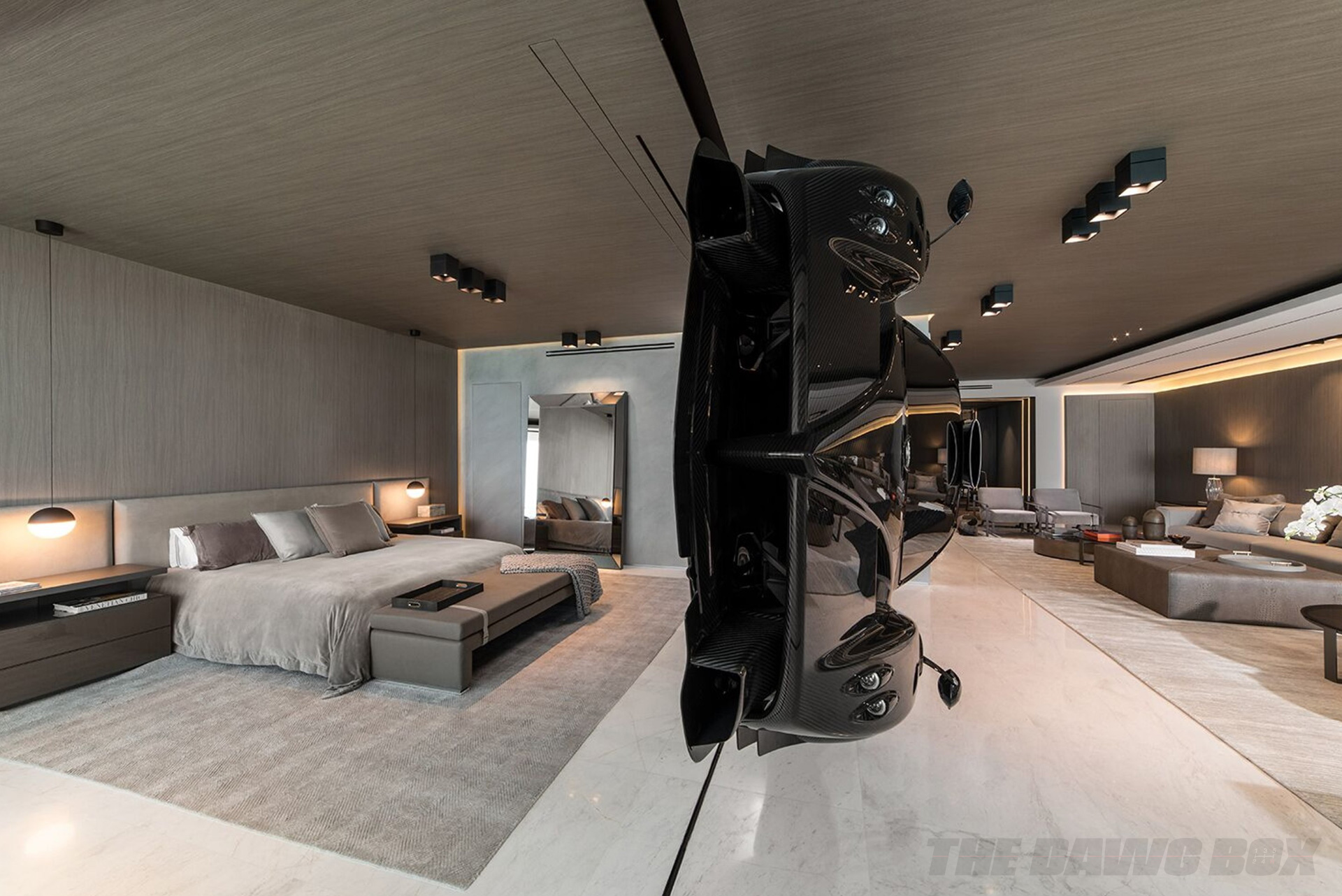 First off, let's get one thing sorted; this is a carbon fiber replica of a Pagani Zonda Revolución. Sure the owner has the money to go real, but this is a 1:1 scale model using the original carbon fiber plug from Pagani direct. The owner is Pablo Perez Companc, the billionaire son of the wealthiest man in Argentina and a client who happens to know Horacio Pagani personally.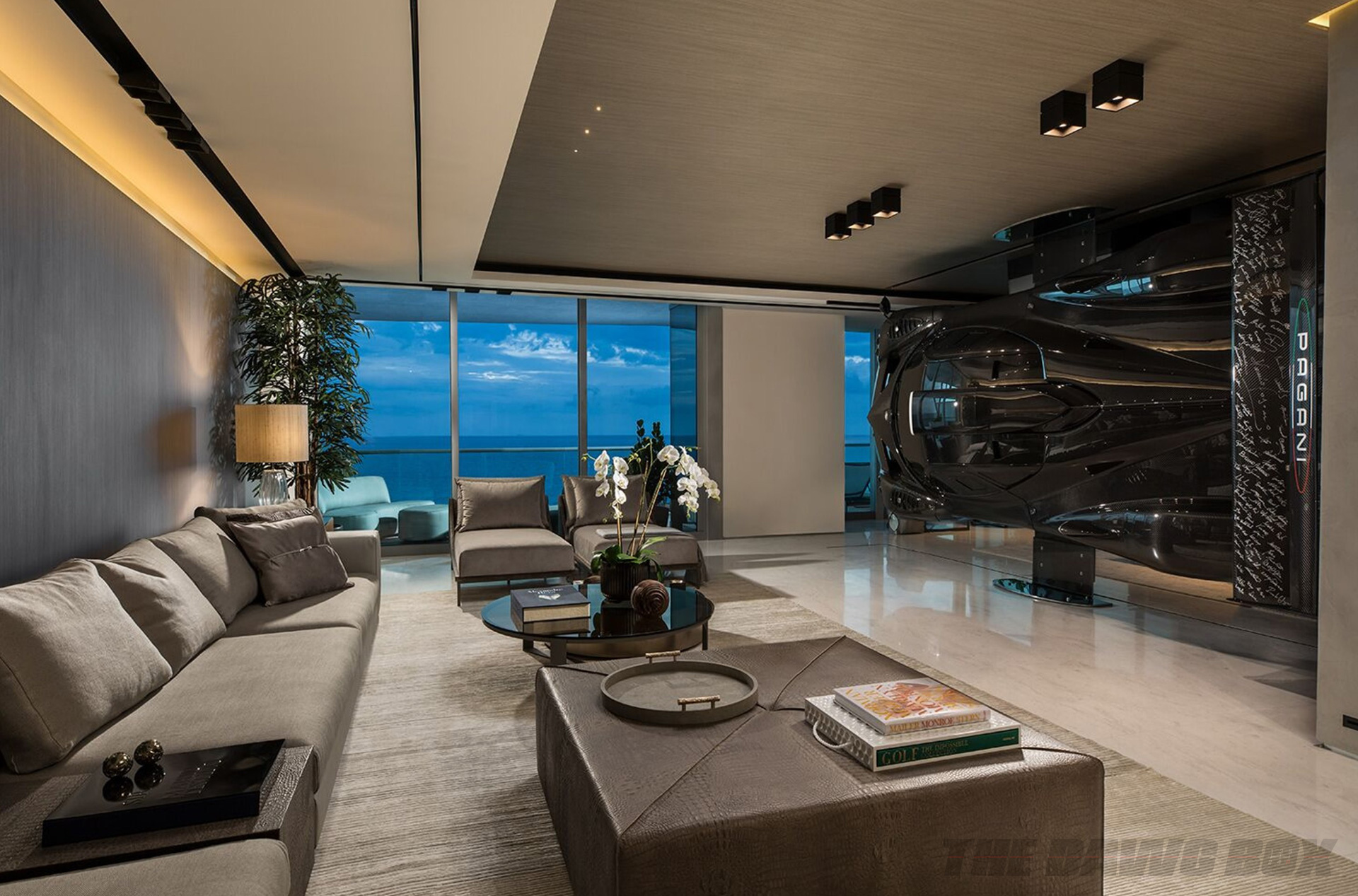 Companc is a dedicated customer of Pagani with his own Zonda Revolución, which he named Black Minion. Most of his nearly 800K Instagram followers believed the art car was real and were quick to critique the wall sculpture with all the ferocity the internet can muster. Many media outlets were guilty of spinning incorrect articles about how Companc essentially wasted "$1.5-million dollars" on V12-powered wall art that should be driven instead.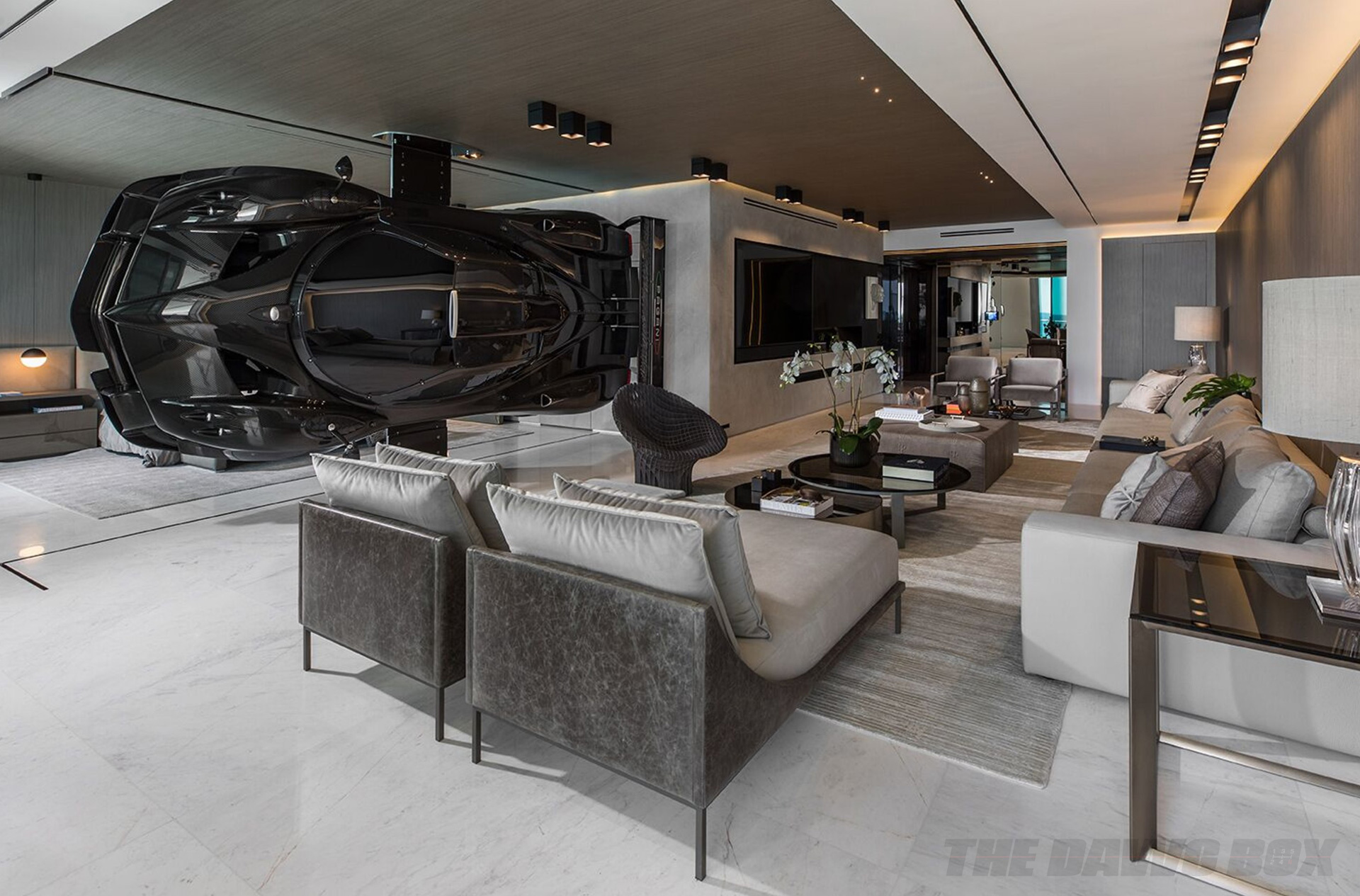 What Companc and his general contractor Finish My Condo did to his Miami abode was far from the fake news reports. First, there are only five Zonda Revolucións in the world and each one cost nearly $3-million, so not only is it double the estimates but no sane person is going to buy two of five and destroy a rare race car! Others believed it was his functioning race car, Black Minion. Again he had to clarify on Instagram: "…structurally will never be able to receive an engine or the entire mechanical part. I would never condemn Black Minion to being locked in a living room. Race cars are for driving."
With that cleared up, let's get down to the mechanics of how they did this feat that only Miami could pull off. The Pagani tooling still existed to pull a custom carbon fiber Zonda shell that had no interior, no engine mounts, and the chassis was designed solely to support its full weight of only a few hundred pounds. Before the condo interior was done, the floor to ceiling windows were removed in order to accept the shell and mounting column. After the Zonda was hoisted by crane on a wooden skid and the assembly of the aluminum mounting column started with a plate at the top. From there, the vertical plate for the column was bolted to the underside of the shell and hung by straps before bolting to the ceiling. The bottom was secured with a footing, then finished off with a polished aluminum plate to be surrounded for finishing materials, like flooring and drywall ceiling to wrap it up.
The end result is one of the most unique room dividers ever seen in Miami if not the entire country. In Miami, sometimes an $8-million 4,200 square foot condo just doesn't create enough of a reaction and you have to flex on everyone like this. Talked about the world over, the Black Minion tribute is just that, a tribute to one of the best cars ever made. With a snarling V12 pumping out 789 horsepower and shredding 0-60 mph in only 2.6 seconds on the way to a 217 mph terminal velocity, the Revolución is the real deal. The Revolución is also beautiful to look at, which is why Companc has one to admire on his wall. Then again the Revolución isn't road legal anyway and can't be enjoyed all the time, so another member of his fleet, Wild Minion, is for that. Wild Minion is a Pagani Huayra BC but we'll get into that insanity another time.