Chip Foose's Hemisfear
I've known designer extraordinaire and TV's Overhaulin' personality Chip Foose for 30 years since he was a student at the prestigious Art Center College of Design in Pasadena, California. Art Center is one just a handful of automotive design schools in the world and being close to Hollywood it has also produced a number of movie designers and even designers who transition both worlds.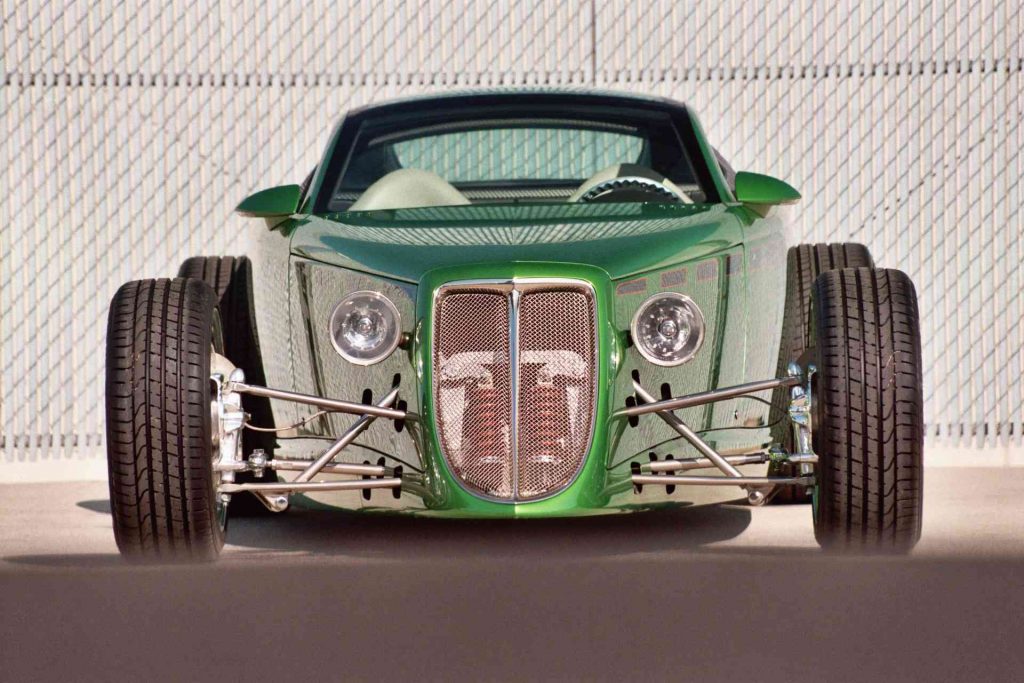 At the time I met Chip, in 1990, he was working on his final graduation project which was sponsored by Chrysler to design a niche market vehicle. Chip took a bit of an unorthodox spin on the concept, he didn't want to design for an existing market, he wanted to create a new one. With its unique flair, Chip's 1:5 scale model of the Hemisfear (photographed by John Thawley) gained significant recognition and was even featured in the April 1991 issue of HOT ROD magazine.
It also may have helped inspire the Plymouth Prowler, as careful study of the two indicates some design similarities particularly in the "double bump" decklid. Incidentally, the Prowler debuted six years later in 1997.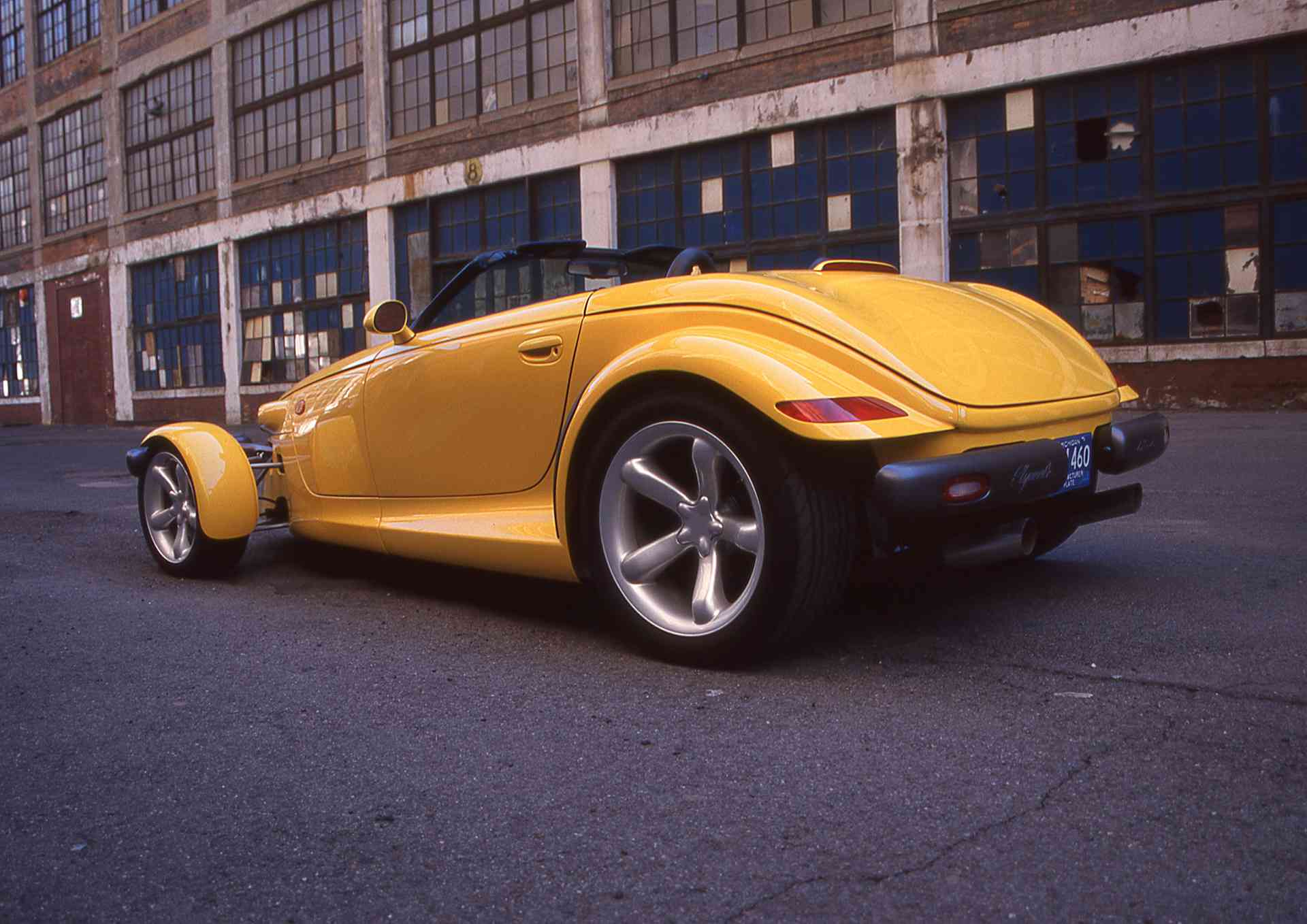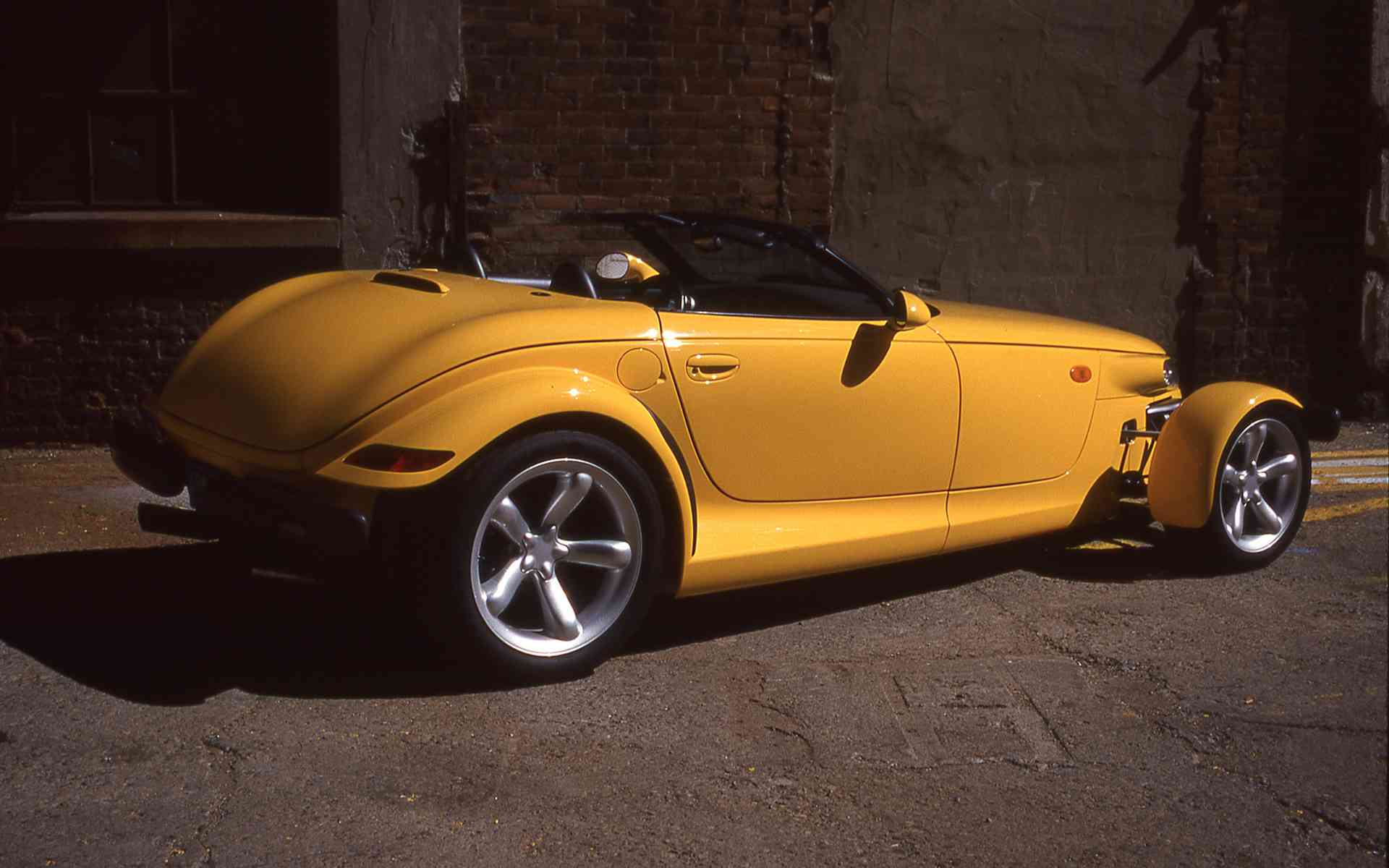 After Chip graduated, he eventually went to work for Hot Rods by Boyd Coddington where he worked on numerous creations for Boyd. I joined him there for a little over a year and it was a very educational and inspirational experience for me working alongside Chip and watching him design everything from watches to wheels to sports cars—all seemingly effortlessly—he never appeared to be stuck for an idea.
It also may have helped inspire the Plymouth Prowler…
It was while he was working for Boyd that Chip began work on the chassis for what would eventually become "Hemisfear". Unfortunately, there was never enough time to complete the project even though Chrysler had contracted engine builder Dick Landy to supply a stack-injected 426 Chrysler Hemi. It too was relegated to a corner of the shop with the chassis.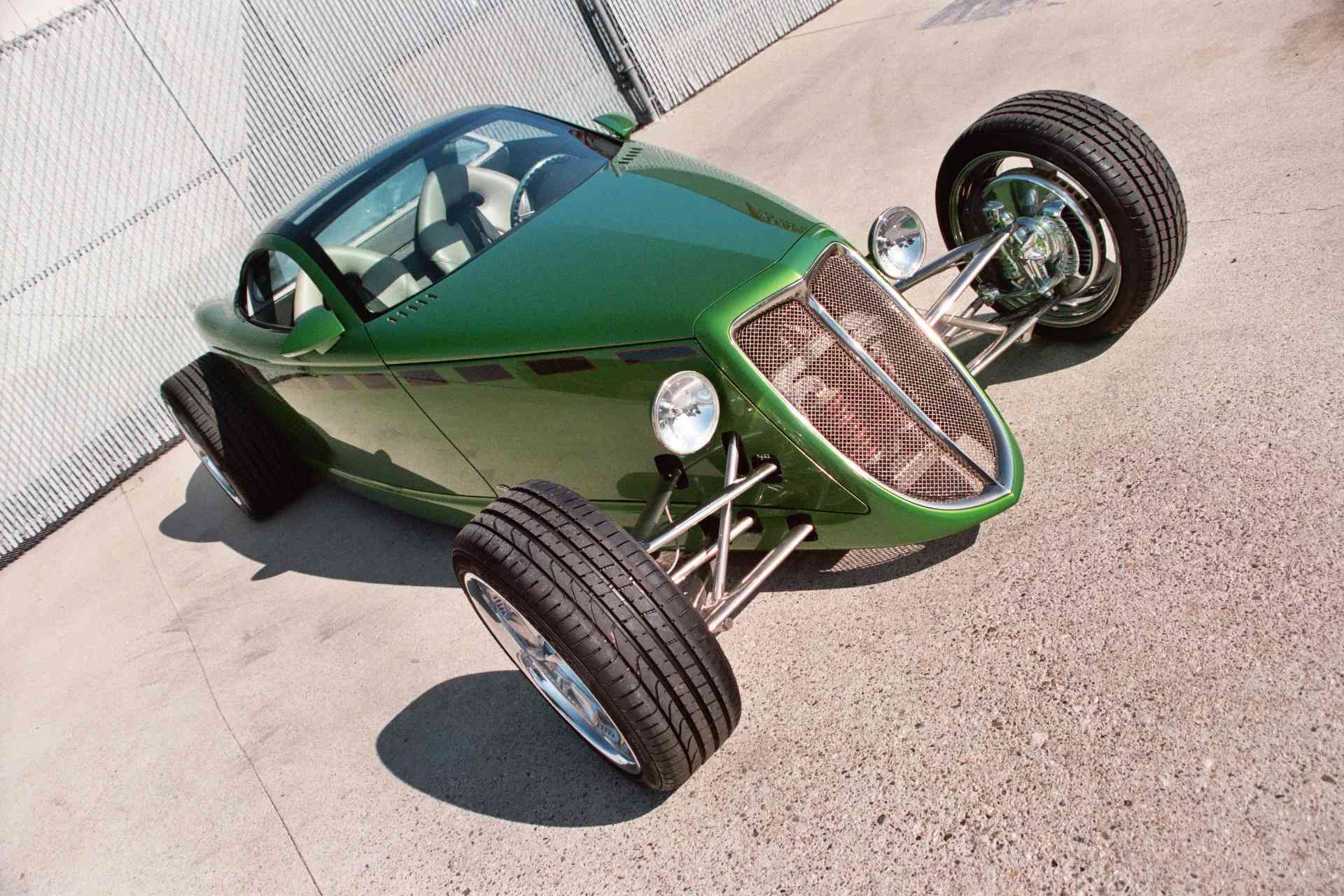 The project sat until 2005, when Chip, who had since opened his own shop and design business in Huntington Beach, California, signed a die-cast toy deal with RC2 Corp. that also included seed money to complete the Hemisfear build. The original scale model was digitized and all the data was fed into a computer so that a full-size version could milled out of foam on a five-axis mill.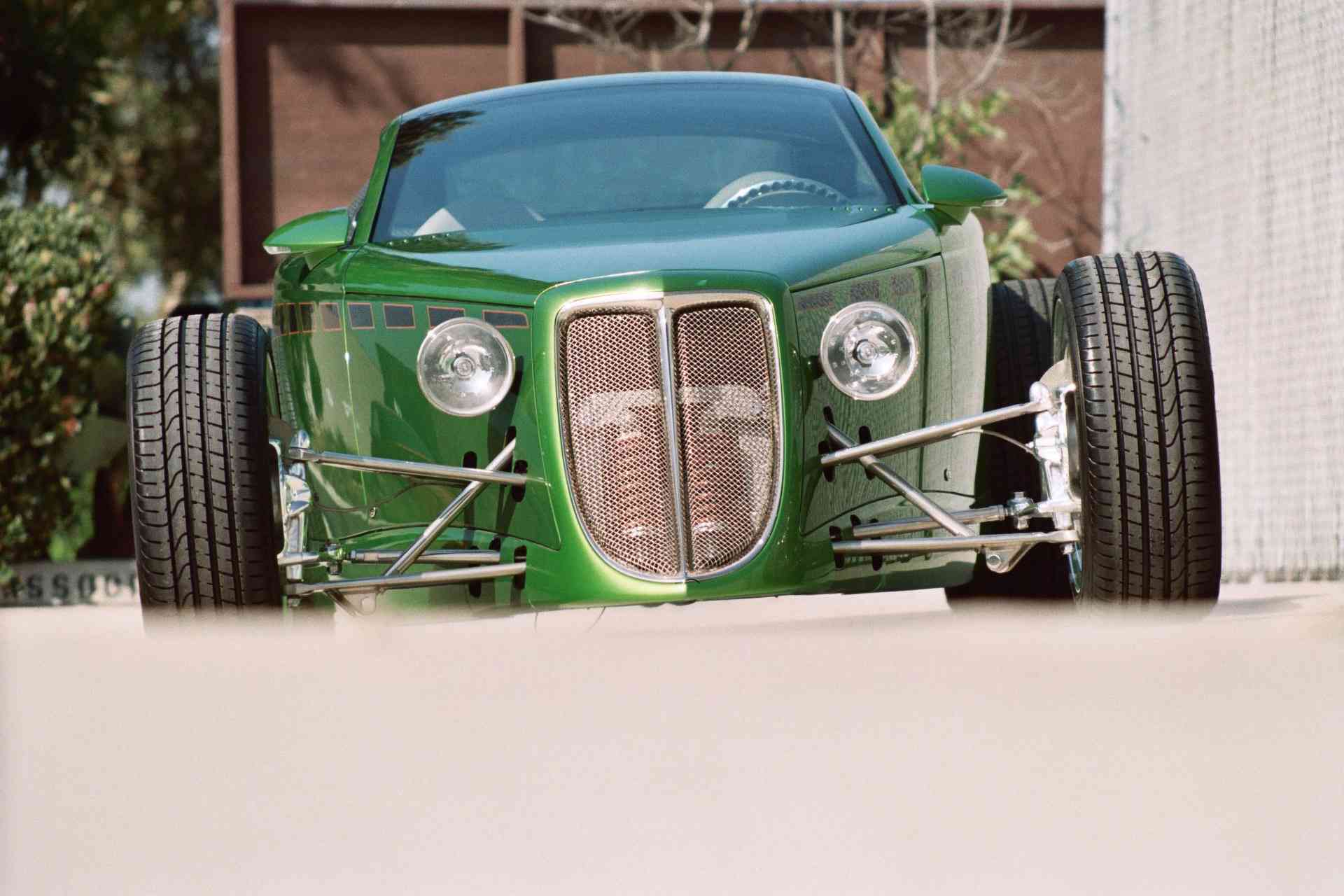 The foam was then used as the buck from which a mold was made for the limited production of just five carbon-fiber bodies made by Gaffoglio Family Metalcrafters in Fountain Valley, California. Incidentally, that buck hangs from the ceiling of Chip's shop. Meanwhile, John Hotchkis of Hotchkis Performance worked with Chip on the design of the racecar-inspired, fully-independent suspension with rocker arm-actuated coil-overs mounted behind the grille shell in the front and double wishbones in the rear.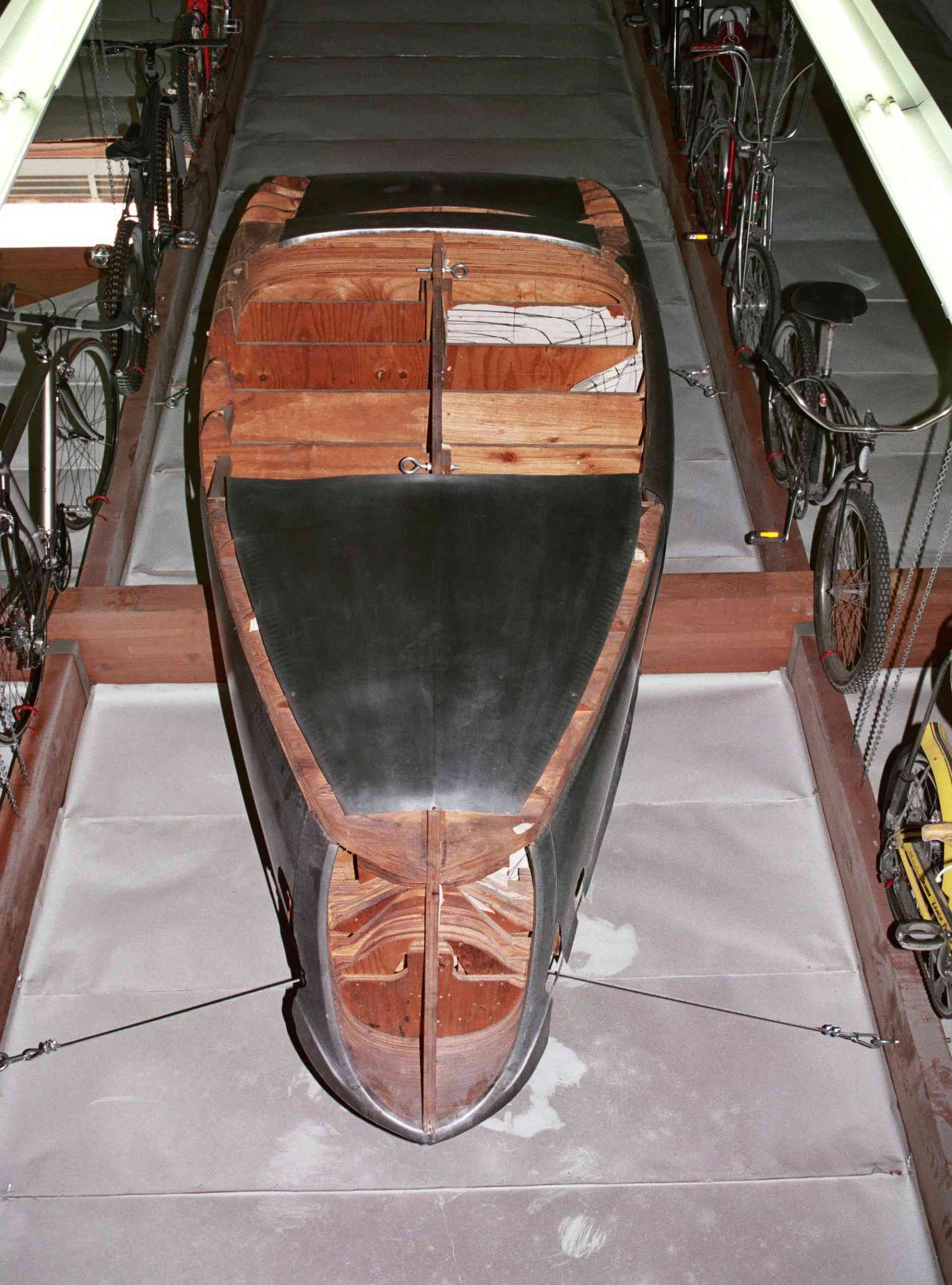 The Dick Landy Hemi was ultimately replaced by a different 392 cubic-inch Hemi fitted with electronic Hilborn fuel injection and carbon stacks. The engine is mated to a ZF five-speed transaxle similar to that used in a DeTomaso Pantera. Of course, it rides on Foose-designed Nitrous two-piece, five-spokes.
Hemisfear, also known as the Foose Coupe, was introduced as a limited edition vehicle at the 2006 SEMA Show when two vehicles were unveiled, the pre-production lime green car which is Chip's personal car and the first production model in black. Chip's car made the cover of the July 2007 issue of HOT ROD but soon thereafter the economy went into recession and there were not many buyers for a $300,000 open-wheel hot rod.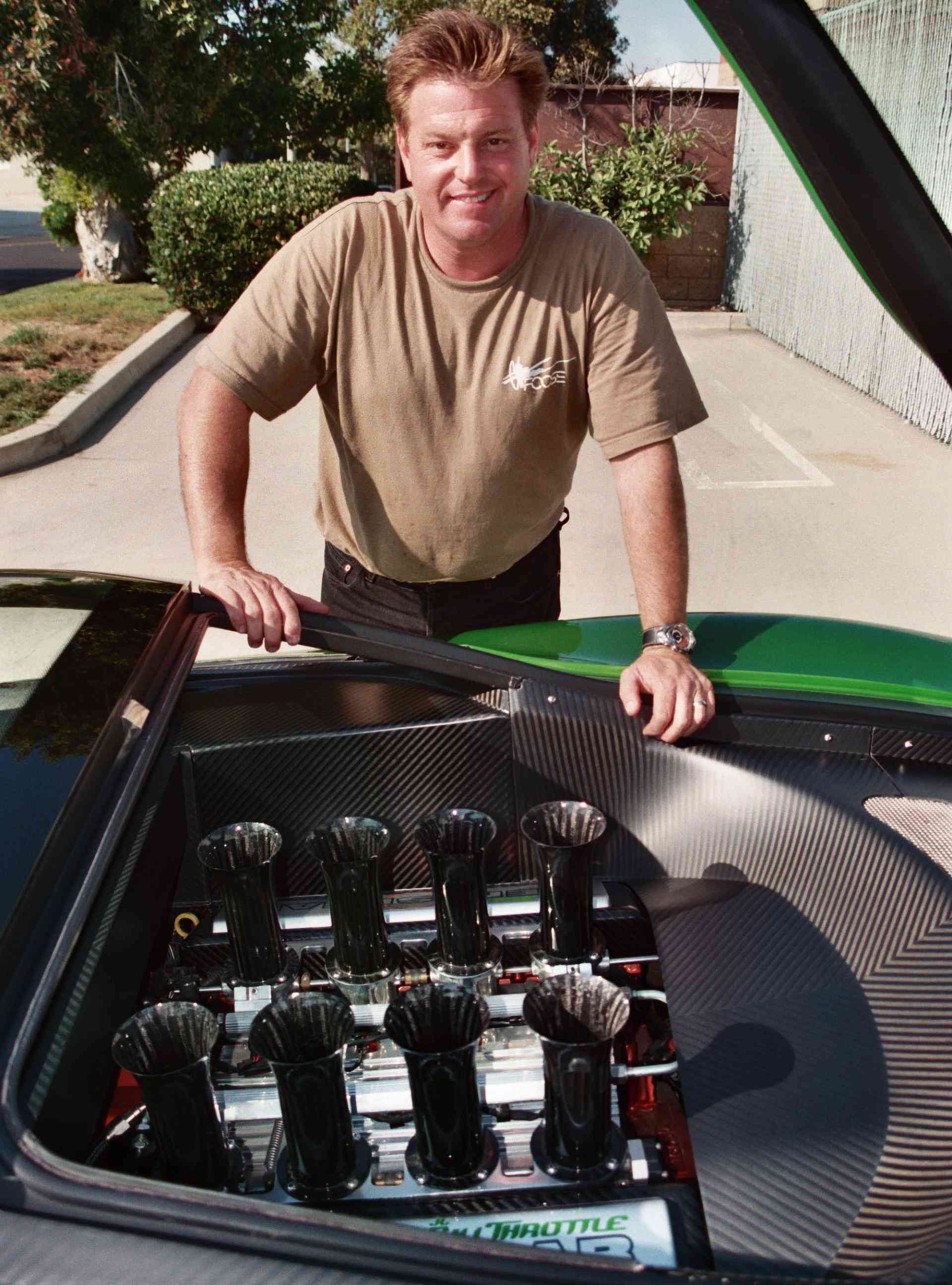 Jump ahead a dozen years to the 2019 Grand National Roadster Show when Chip is honored with the Builder of the Decade Award and out of his closet comes Hemisfear. Looking just as tough and yet as beautiful as ever it was not difficult to persuade Chip to take me for a ride and let me drive—a little.
It gets your attention like sitting in a Top Fuel dragster when they fire it up.
The interior is snug and the quilted champagne leather cockpit tapers down into the narrow foot box where ribbed and logoed billet aluminum pedals mirror the steering wheel and instrument cluster that were all designed by Chip. It's comfortable and the carbon doors have a reassuring "clunk" as they pull too.
What really gets your attention is pushing that button on the dash and hearing that 500 horsepower Hemi burst into life right behind your ear. It gets your attention like sitting in a Top Fuel dragster when they fire it up. You know there's a fire-breathing monster back there and the only way to escape is to snap it into gear and get outta there.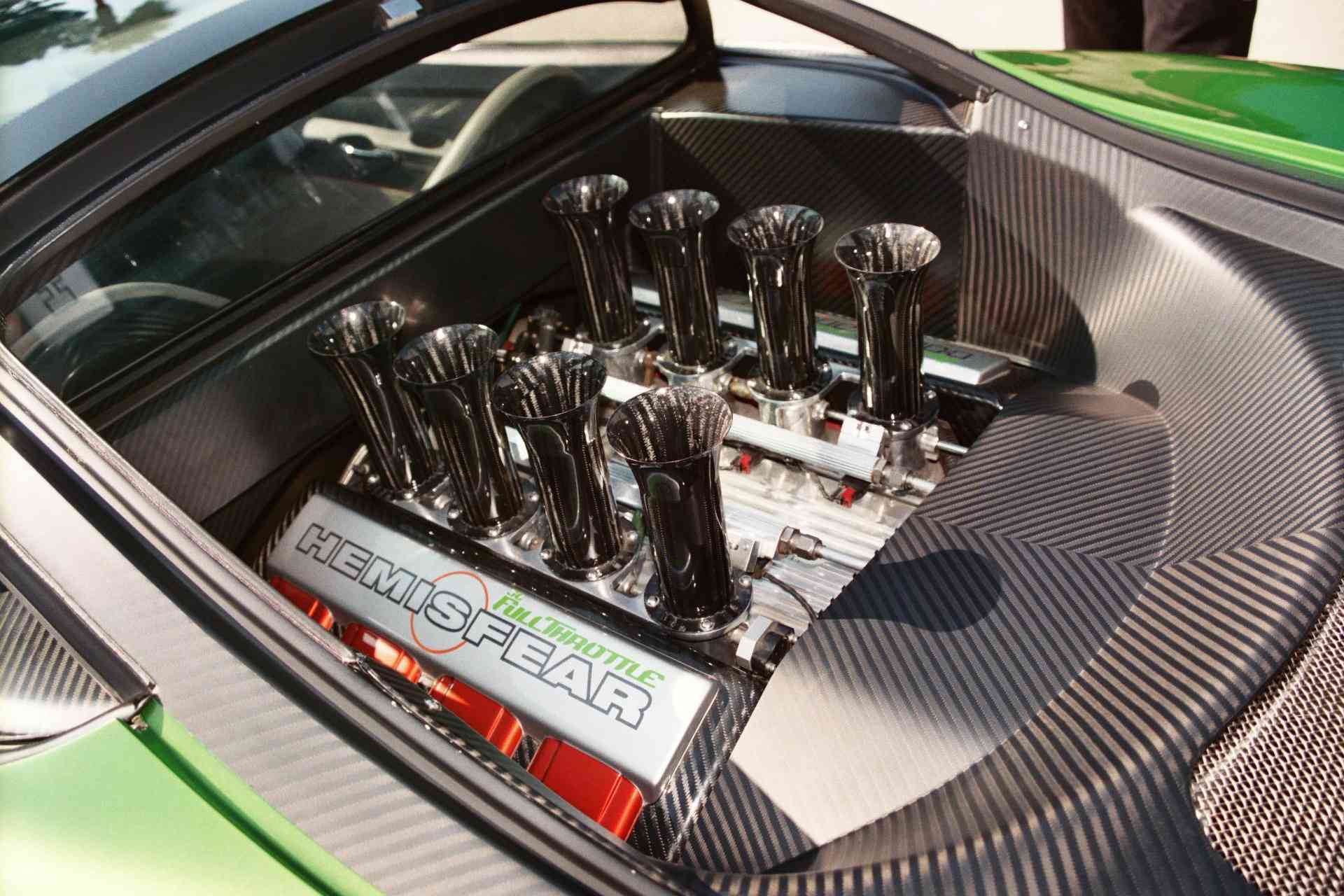 The clutch is an easy push and the linkage to the ZF axle smoother than expected. The peak of the grille is low and it's a little difficult to see the wheels so we ease out of his shop onto the street. All the while that engine is sucking air like an angry pitbull.
My biggest fear of driving anything as outlandish as Hemisfear is, well, fear, fear of all those idiots on the road who are on their phones trying to snap pictures and not watching what they're doing. Thankfully, it's an early weekend morning and traffic is light. We turn out of the industrial zone and head north on Pacific Coast Highway towards Seal Beach. It's a nice stretch of open road but 'cop-ulated' so best be careful.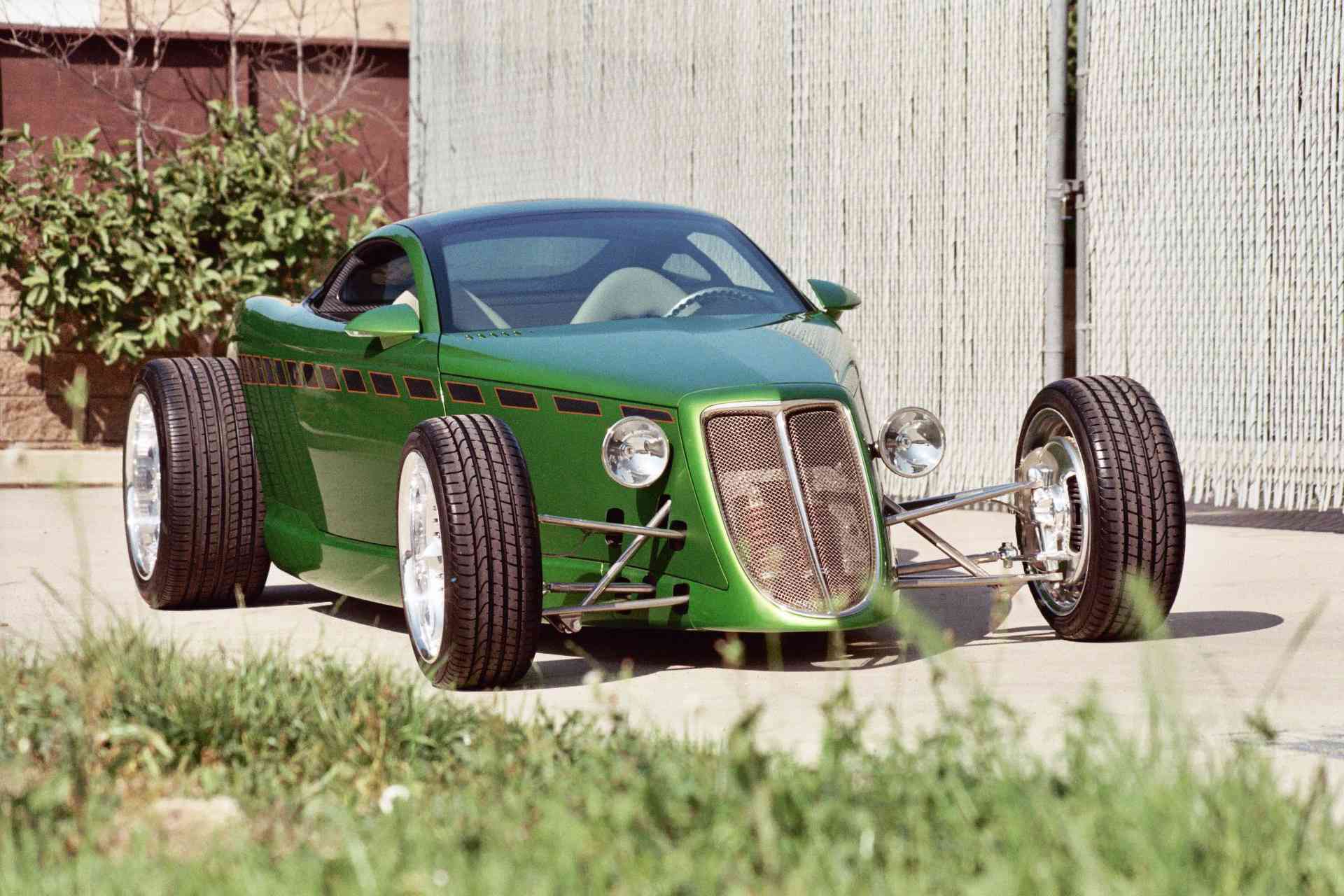 Nevertheless, I squeeze down on the throttle and we rocket along the coast, lifeguard huts flashing by like mile markers, those big Pirellis humming along like an 18-wheeler. It's a blast and what traffic there was shrinks away in the side mirror.
This is the true definition of a hot rod…
All too soon, we're in Seal Beach looking for a place to U-turn. Hemisfear is longish, low and wide and I'm uptight about damaging it. Chip is as nice as he appears on TV but you don't want to be the guy remembered for shattering his dream car.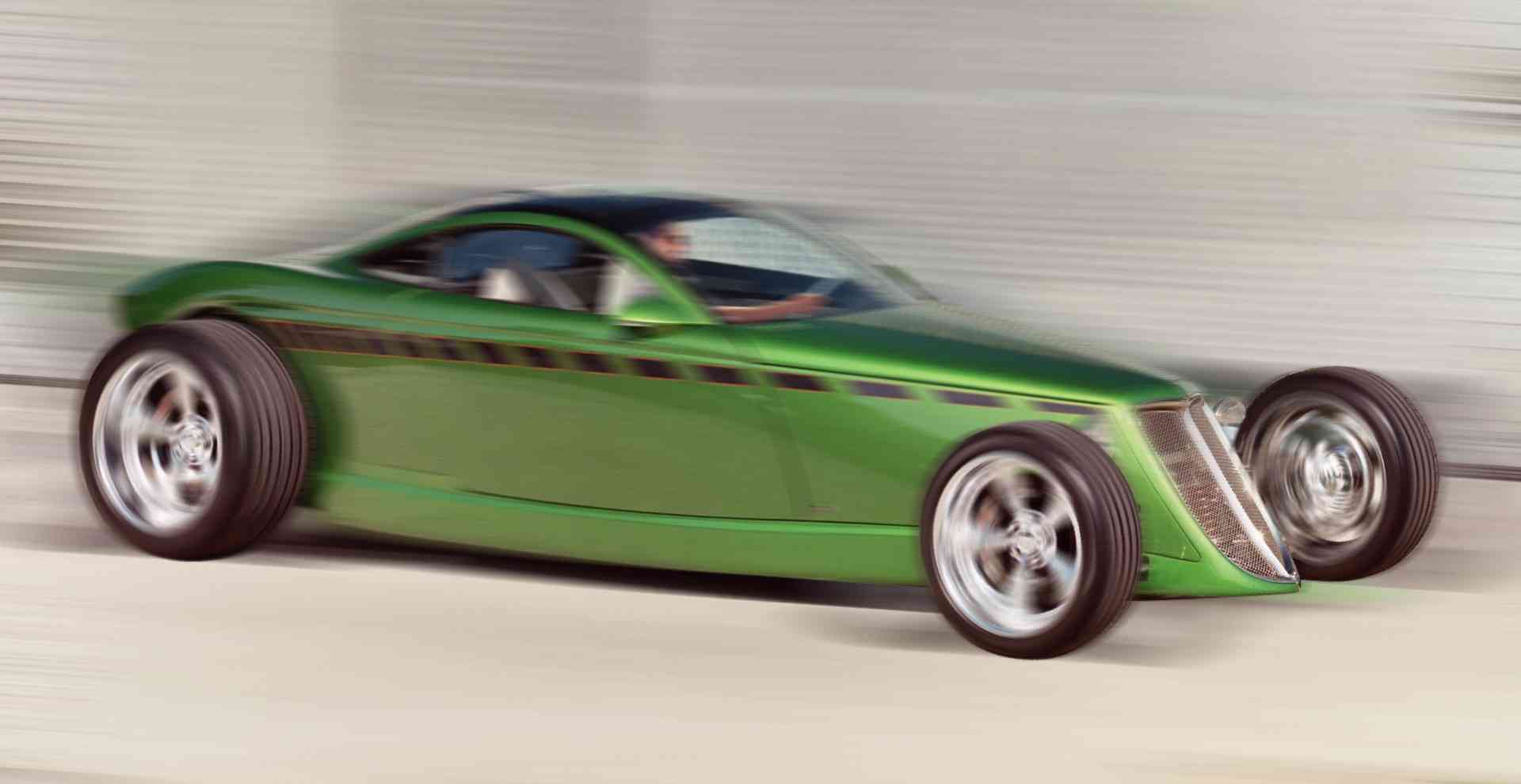 Soon enough, I get it turned around and head south thinking this is so much more than the sucky, underpowered V6 Prowler it progenated. I drove a lot of those and this is not that. This is the true definition of a hot rod—a lot of power in a lightweight body.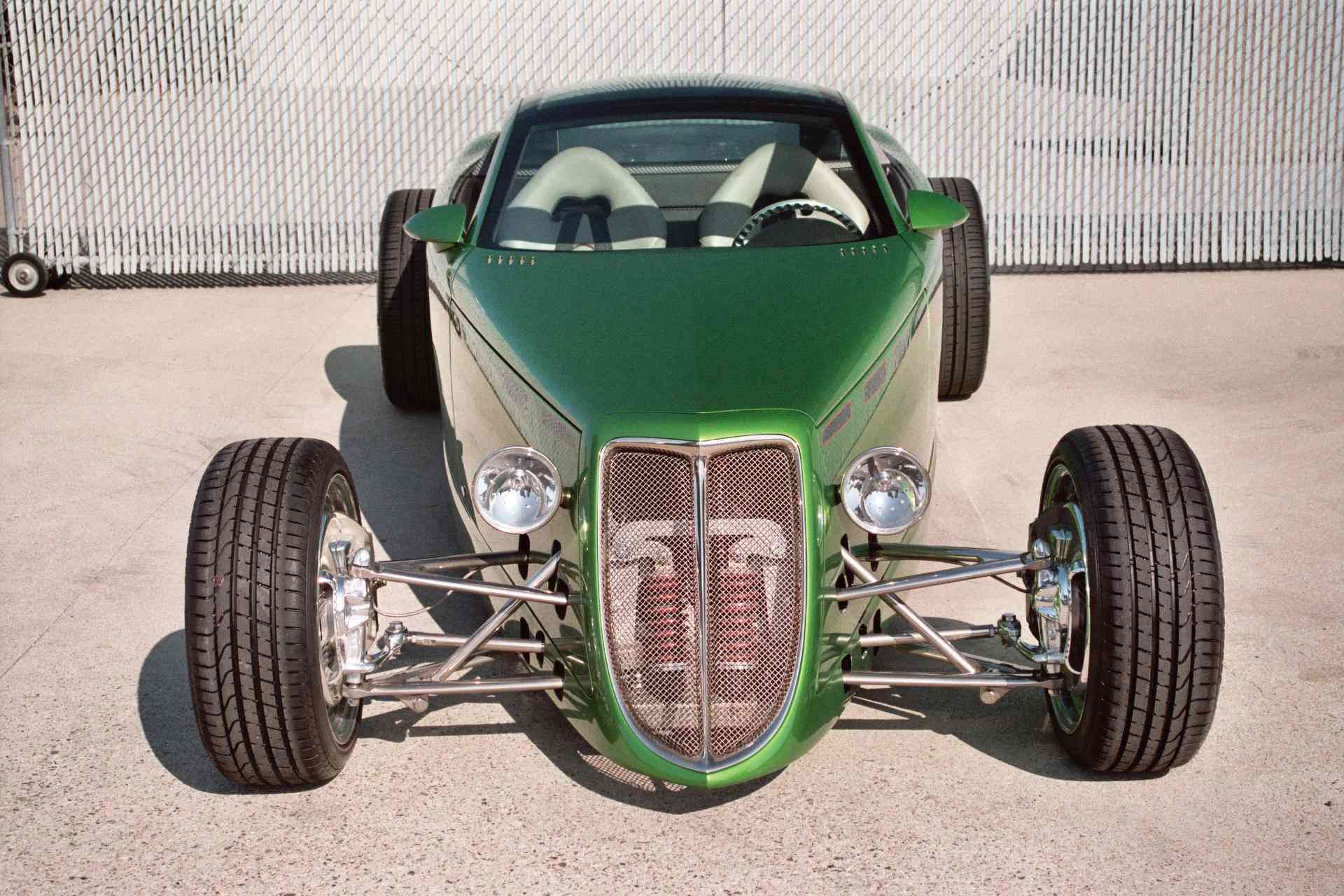 For more info on Chip Foose and his projects visit: chipfoose.com