The Ford Mustang Mach-E Prototype: Seven Motors and 1400 HP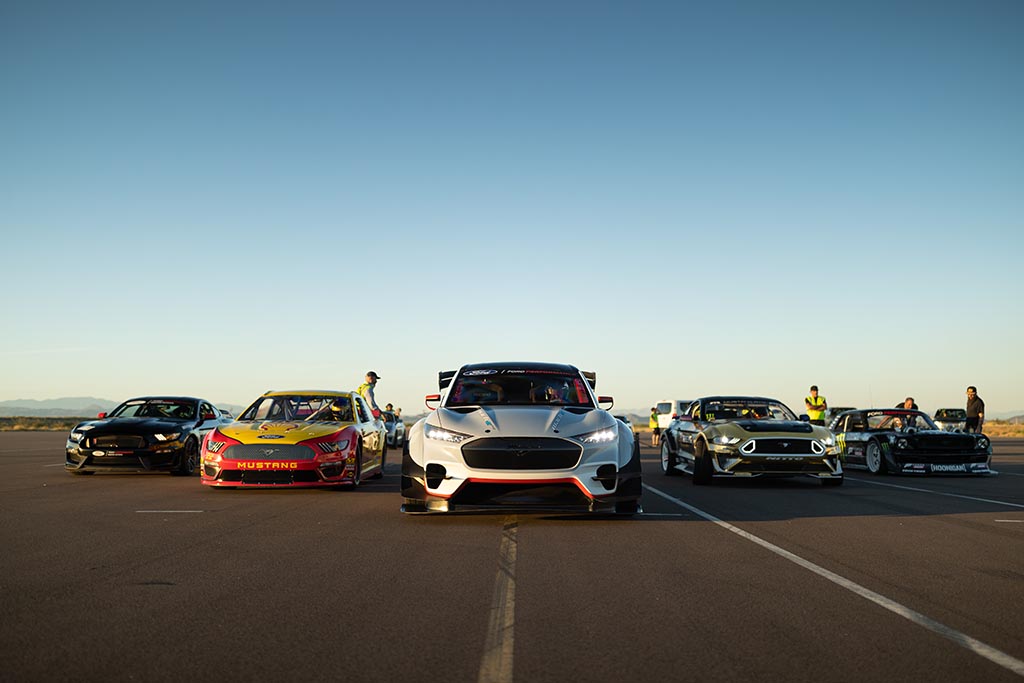 July 21, 2020 – If you've been dying to get your hands on the new Mustang Mach-E, then you're going to fall in love all over again with Ford's new prototype, the All-Electric Mustang Mach-E 1400. Along with RTR Vehicles, Ford set out to show just how powerful electric cars can become, and of course, how much fun you can have with said power. The prototype Mach-E produces a whopping 1,400 peak horsepower, and at 160 mph, creates a staggering 2,300 pounds of downforce.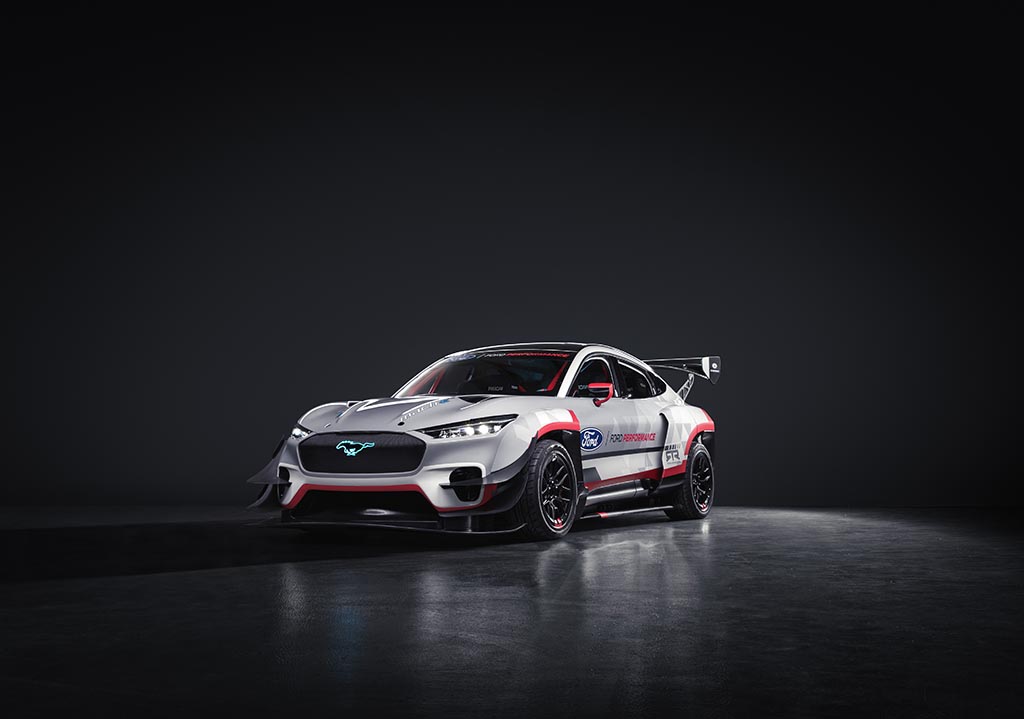 Just about every automotive enthusiast has a solid understanding of the performance an electric vehicle is capable of. Take for example the Tesla P100D, or the Porsche Taycan Turbo S. The Tesla produces 600 hp and an incredible 713 lb-ft of torque, rocketing to 60 mph in 2.4 seconds, while the Taycan Turbo S produces 750 hp and 774 lb-ft of torque, getting to 60 in just 2.6 seconds. You almost wonder just how much more power you could get out of an electric vehicle, or even if you'd need it.
But, Ford wanted to prove that there is way more juice left to squeeze from these electric motors, and that's exactly what they set out to do.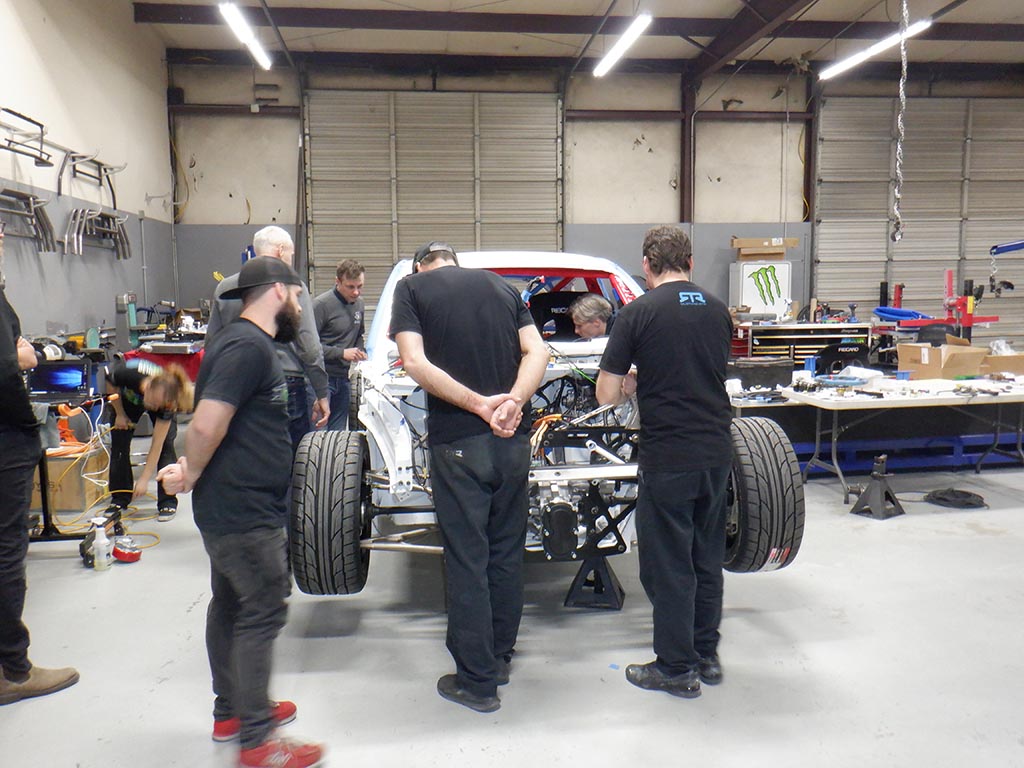 The Ford Mach-E produces its power with seven motors, and when paired with an incredible amount of downforce, shows just how capable it is at the track, dragstrip and gymkhana course. With three motors attached to the front differential and four connected to the rear, Ford had to figure out how they'd even control that much power. A single driveshaft connects the motors to the differentials, and a huge amount of adjustability allows the Mach-E 1400 to be perfectly set-up to do everything from drifting to racing on the track.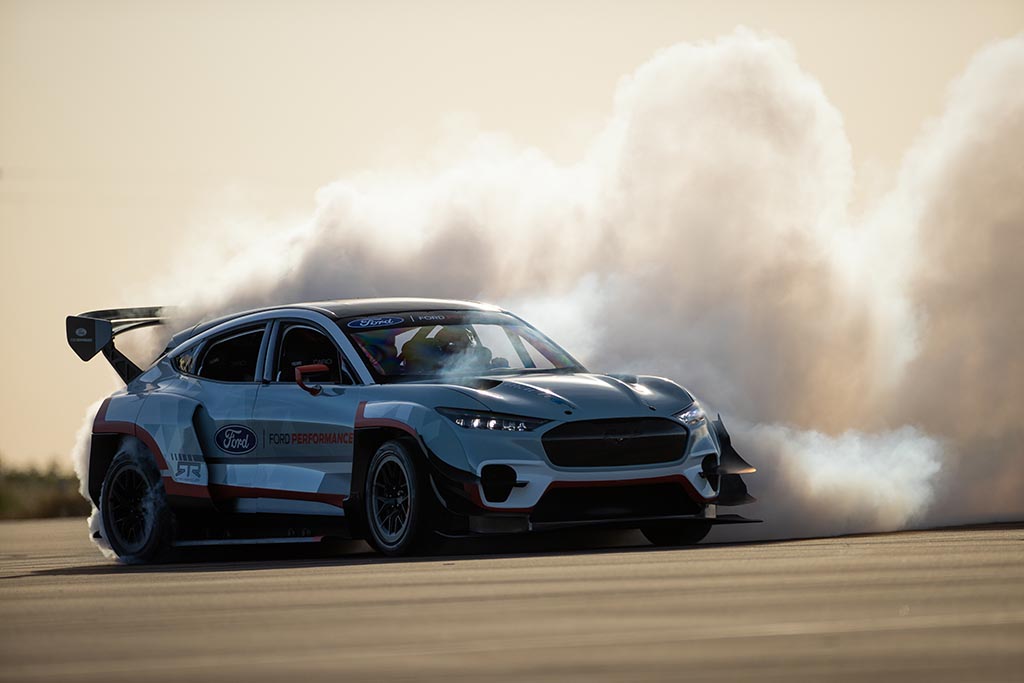 The reason this should get any enthusiast excited is because Ford is learning more and more from these prototype vehicles, pushing the limits of EV power. Every technological advancement they make with these prototypes will soon be hitting their production vehicles. Are we saying Ford will soon be producing a 1400-hp Mach-E for the public, no, but could something be released that easily takes out a GT500, who knows, but we'd like to think so!