World of Speed
If you ever saw the TV show Portlandia you will understand exactly what the city of Portland, Oregon, is like: Cool, funky, wacky and wet but under that thick layer of green there is a vibrant car town with so much going on it's difficult to keep track. There are car collections, some numbering in the hundreds. I know of at least three warehouses in the center of the city that contain multi-million dollar collections.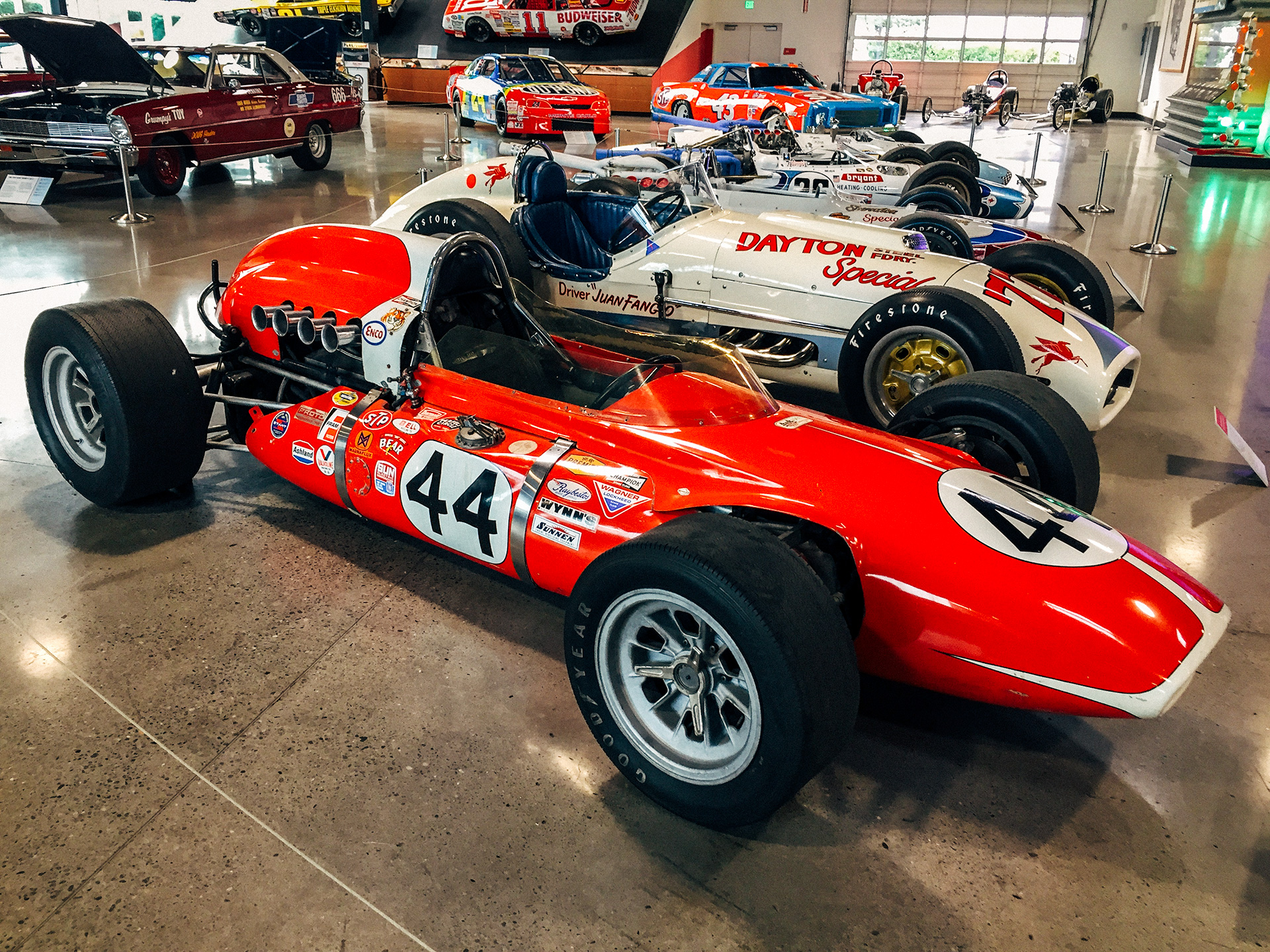 There are street events like Bradshaw's "Tranny Show" where they close the streets for a rod run. There's "Beaches", a weekly cruise at Portland International Raceway (PIR), located right in the city that in the summer can attract 1,400 cars. There's "The One Moto Show" that is perhaps one of the world's coolest bike shows while another motorcycle event called the "Alley Sweeper" sees literally hundreds of bikes ripping through the back alleys of Portland—it drives the residents crazy but it's a lot of fun.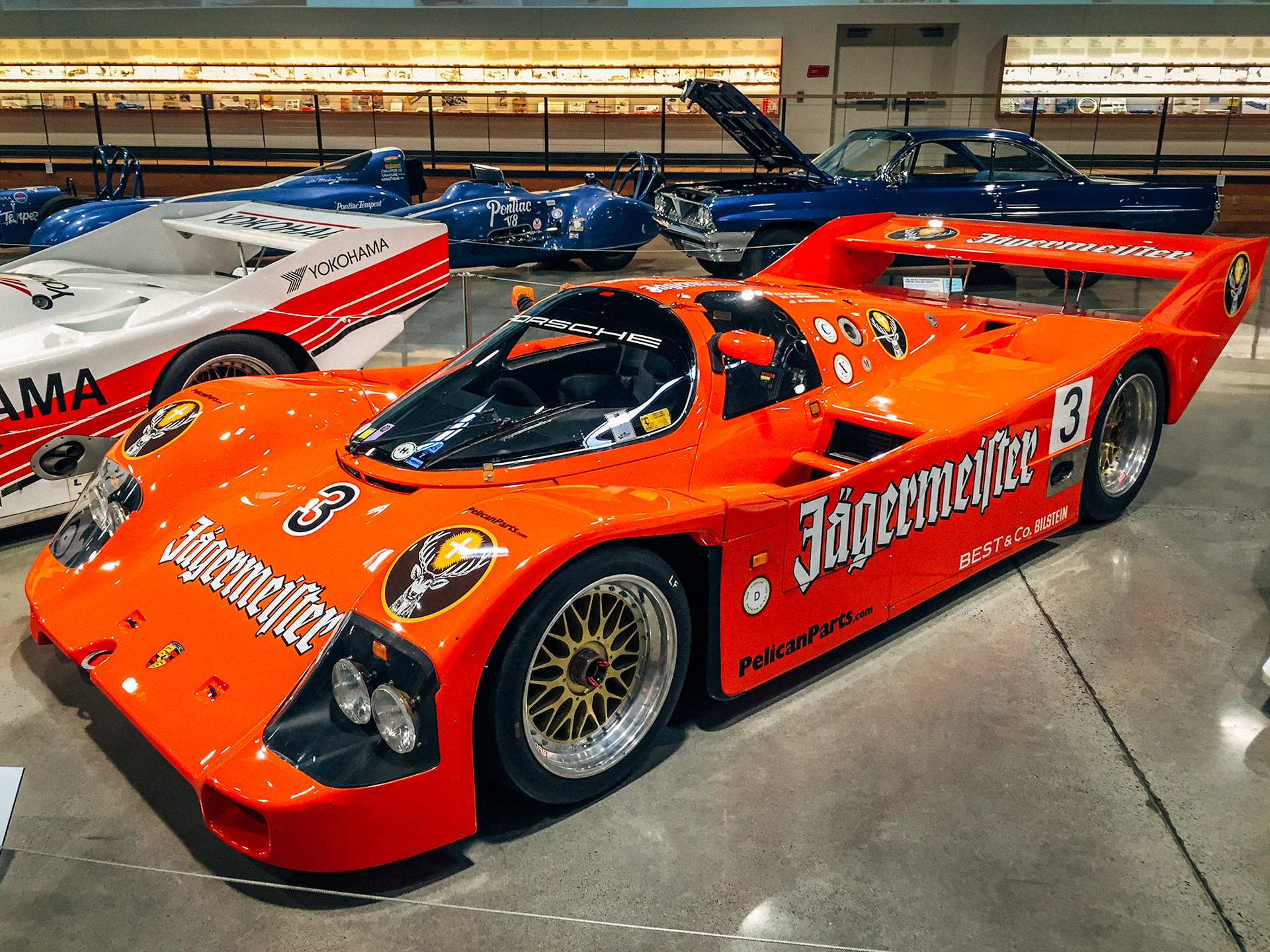 That's just the very tip of the iceberg. Besides PIR and kart tracks there's also the Alpenrose Dairy quarter midget track for 5- to 16-year-olds. Just 30 miles south there's Woodburn Dragstrip, one of the oldest continuously running strips in the country and, on the way, right off Interstate 5, there's a comparatively new automotive museum called World of Speed (WoS).
I had the great fortune to be Executive Director and part of the team that developed WoS as an auto-centric edutainment and experiential experience—it's far from a dusty car museum.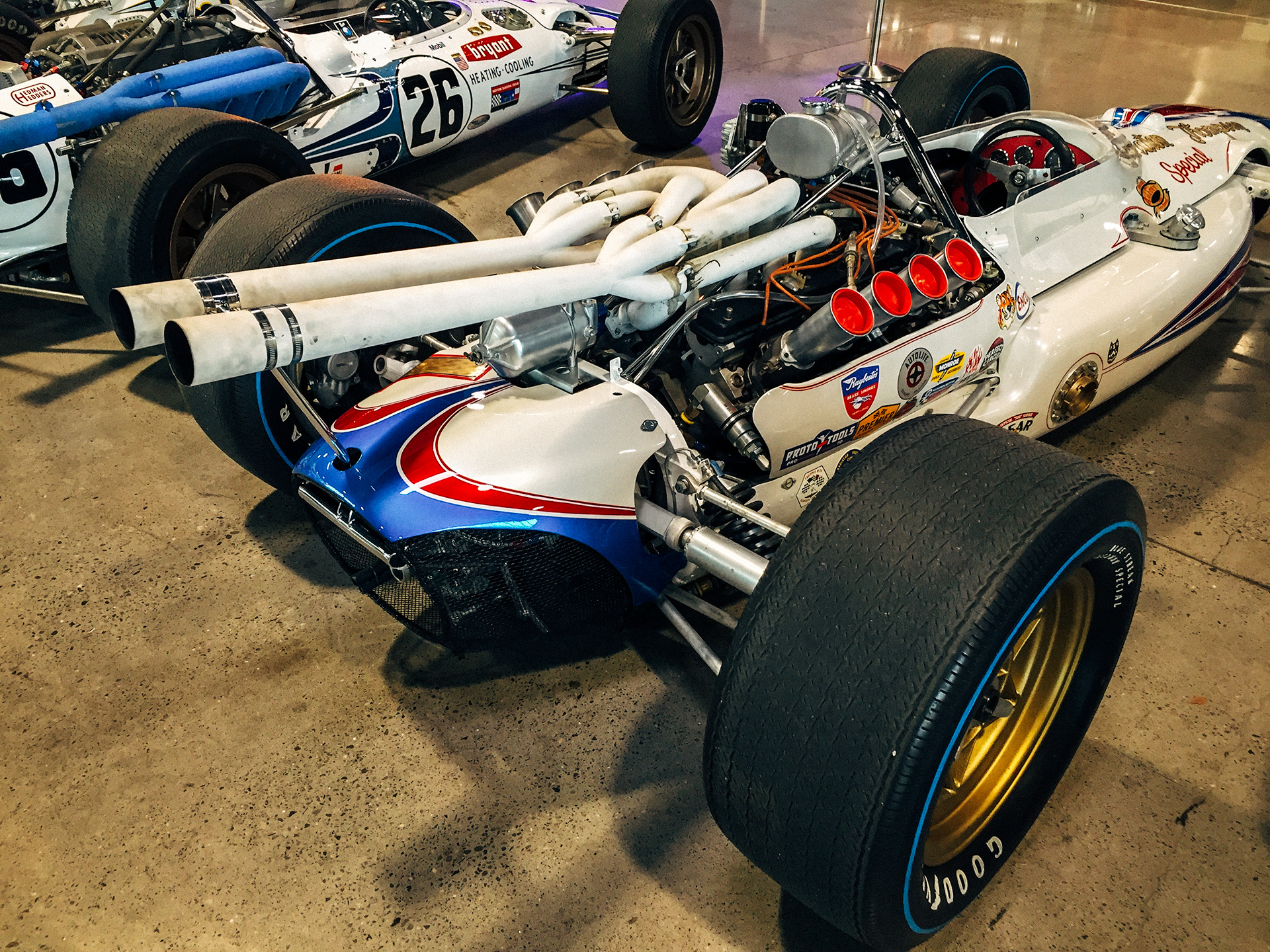 Primarily, it's an exhibition of racecars displaying not only PDX's rich motorsports heritage but also the bigger picture with, for example, a collection of Mickey Thompson's land speed racers including the 4-engine Challenger as well as M/T's 2-, 4- and V-8-engined record-setting dragsters.
…it's far from a dusty car museum.
These were recently joined by Danny Thompson's Challenger II, which recently set a land speed record. This might be the only time and place where these two iconic cars will be seen together.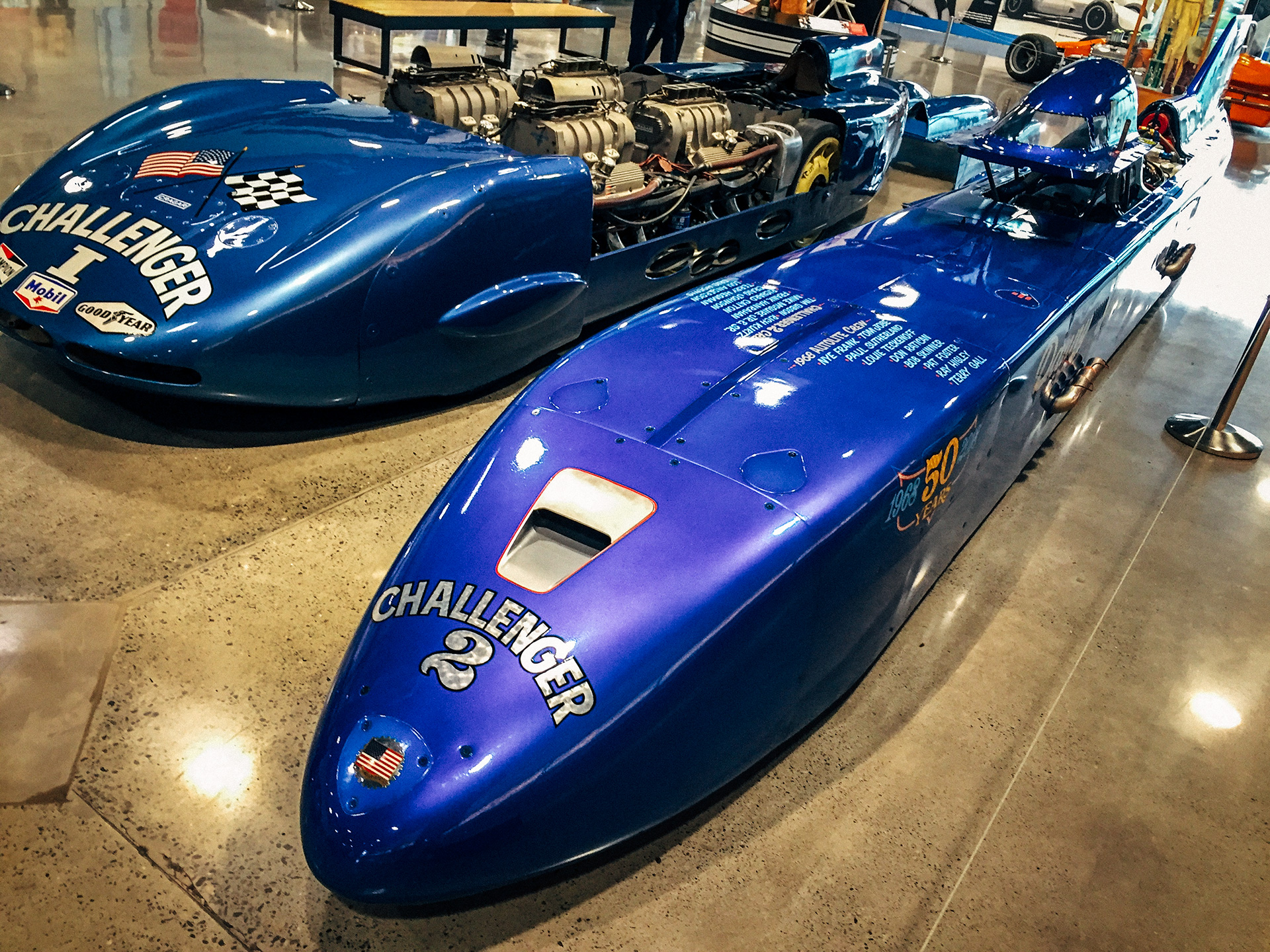 M/T's cars are featured in a larger, Castrol-sponsored exhibit that tells the history of the absolute land speed record for cars and motorcycles. A timeline depicts every record setter from Gaston de Chasseloup-Laubat's 1898 French electric car that set the very first record at 39.24 mph to the current record holder Andy Green's Bloodhound SSC that is aiming for 1,000 mph.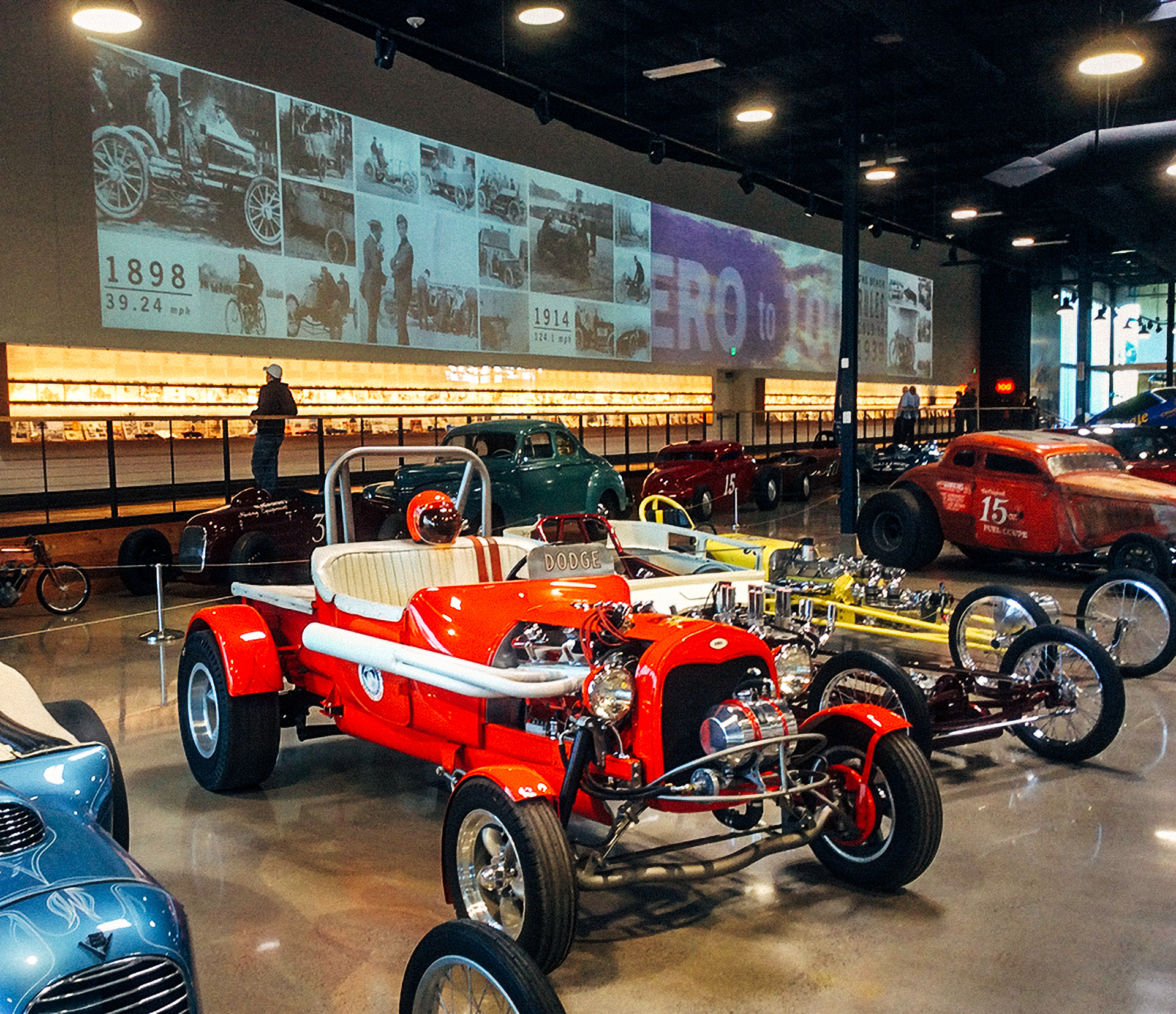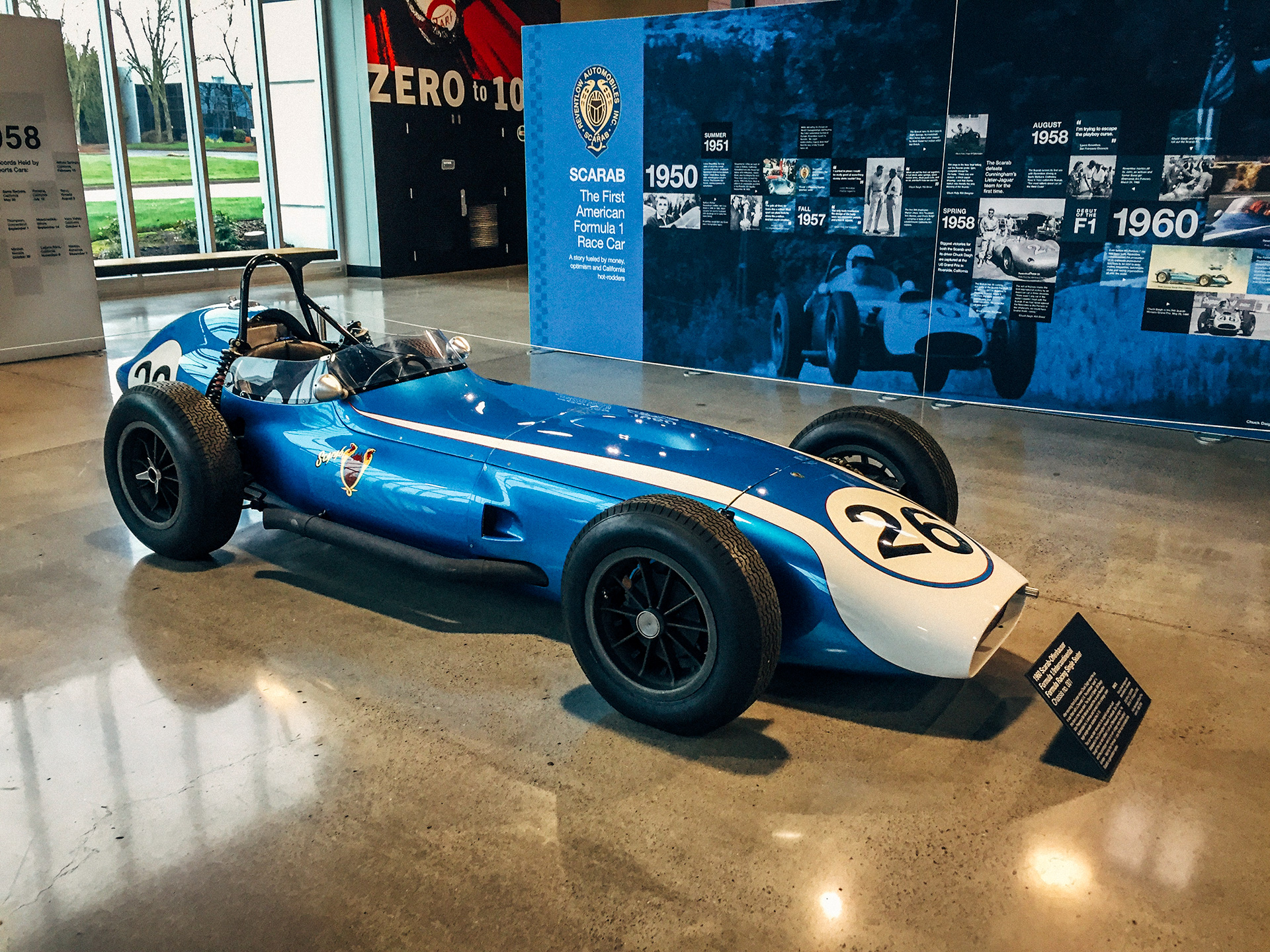 Another interesting exhibit is a full-size replica of the 31-degree Daytona banking complete with four real NASCARs. It shows how steep the track really is—almost impossible to walk up.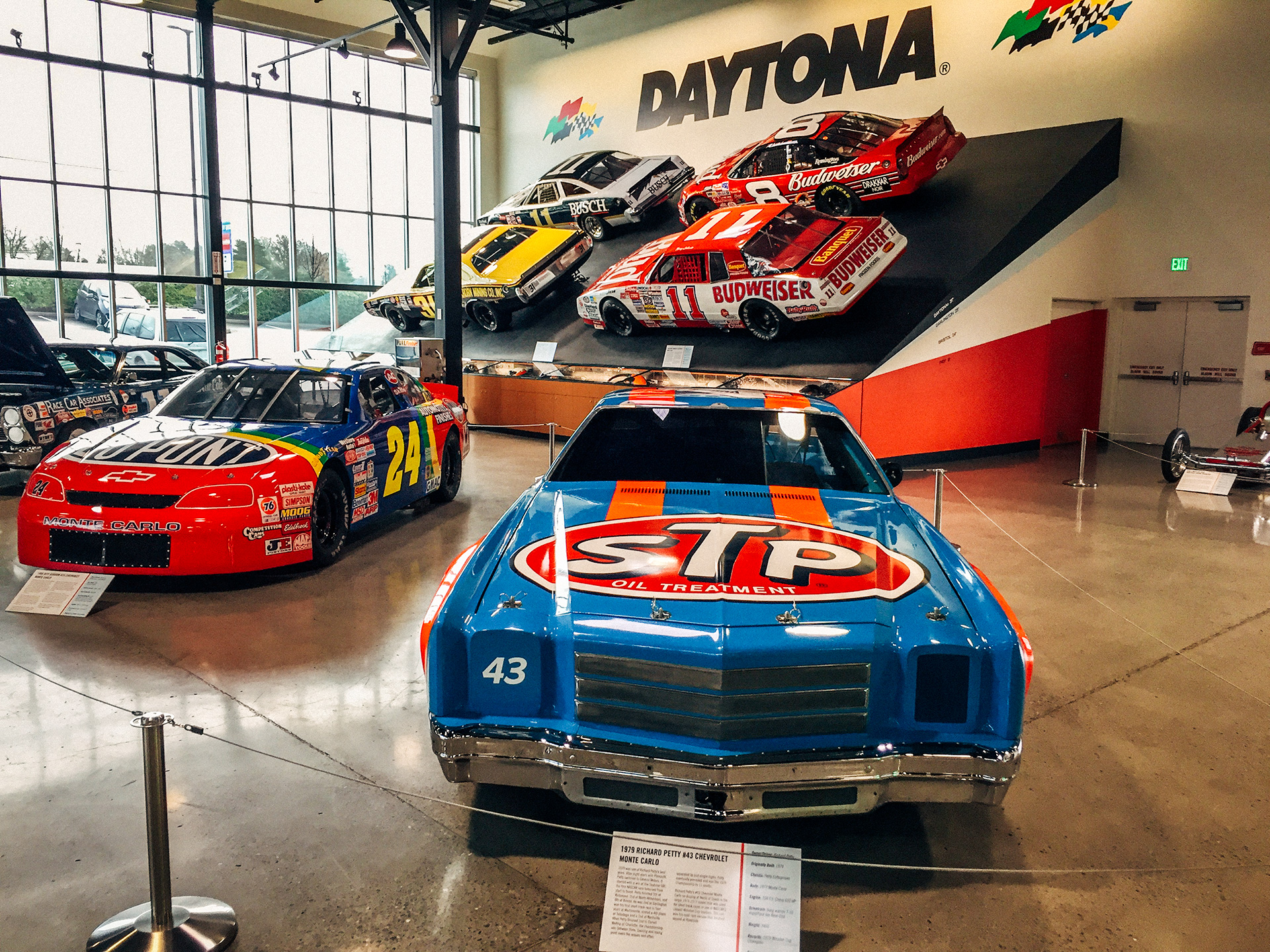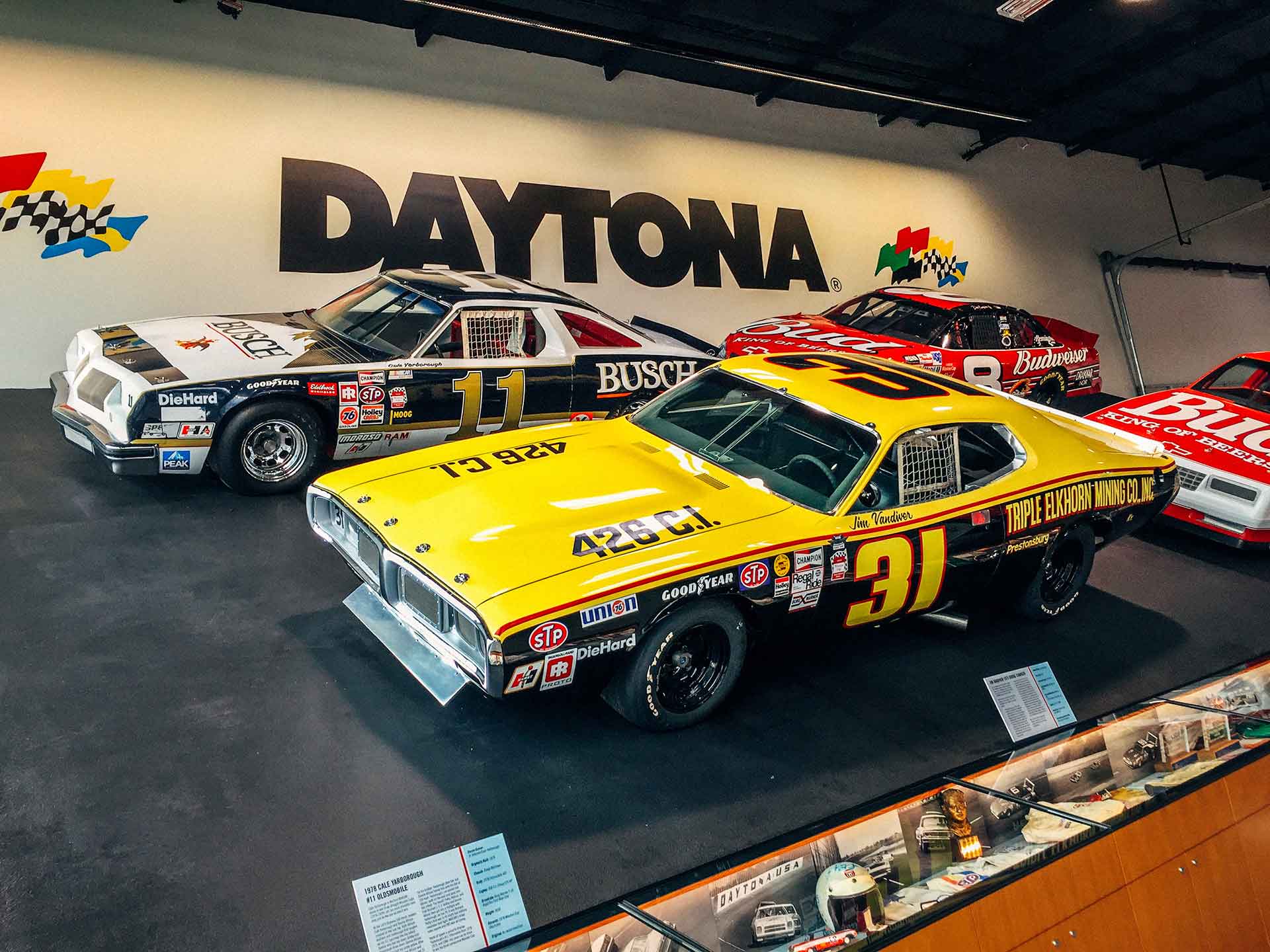 One of my pet projects was the Wall of Sound exhibit that explores the relationship between cars and music from Ike Turner and Jackie Brenston's 1951 hit Rocket 88 to ZZ Top's Eliminator of 1982.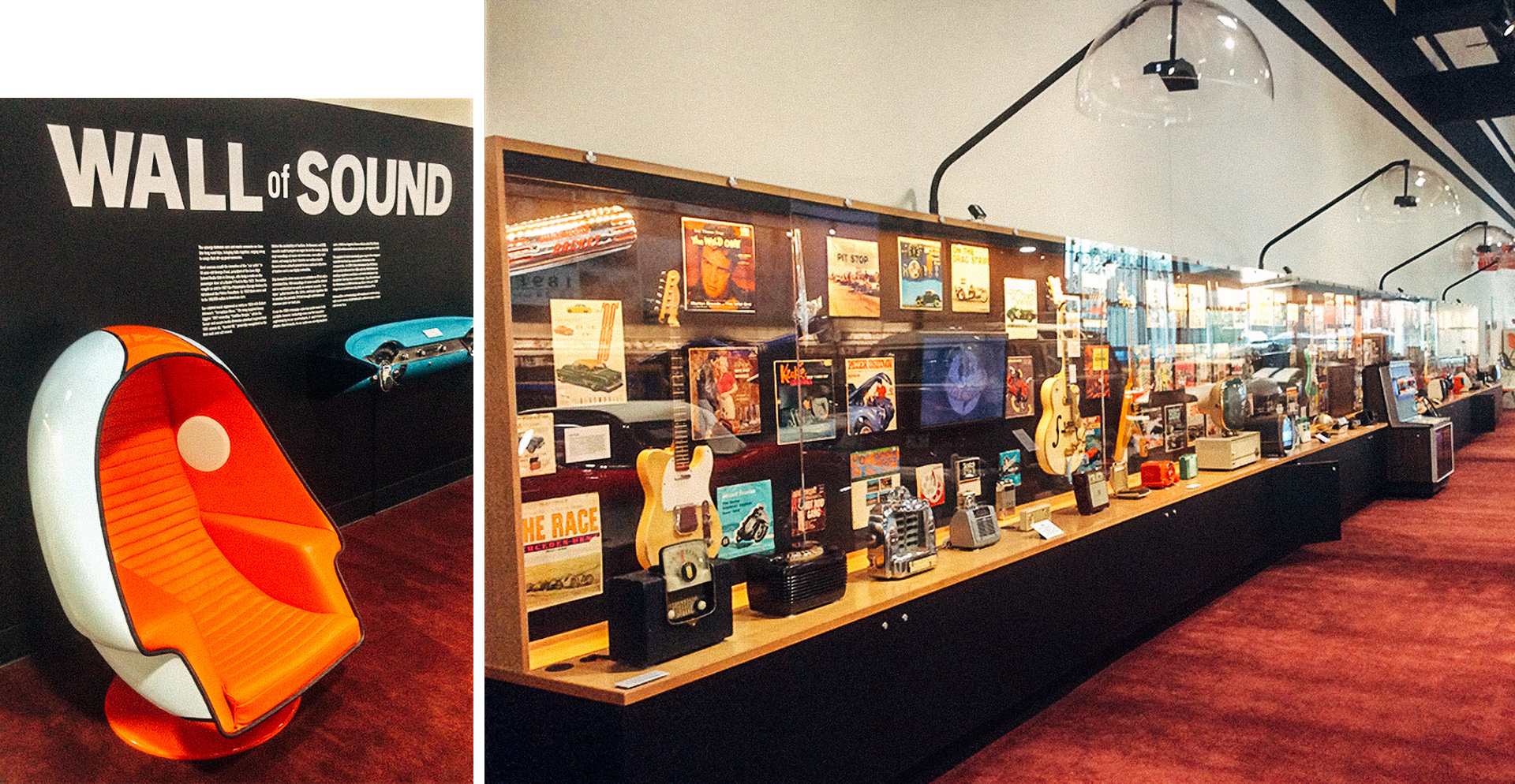 It also explores how we listened to music via radios, televisions, record players, and 8-track players—there's even a working jukebox. It's a really fun, interactive exhibit that everybody can relate to.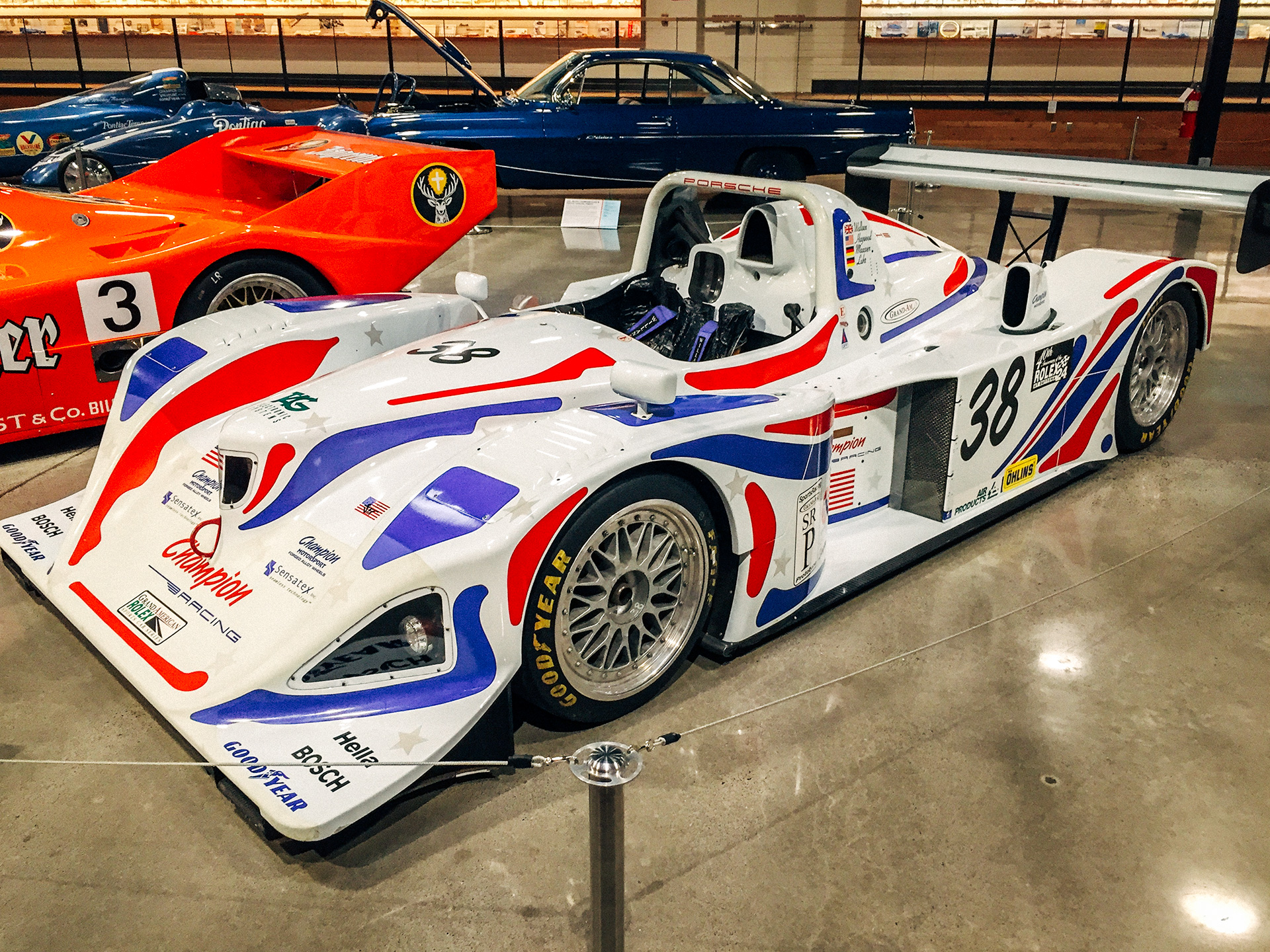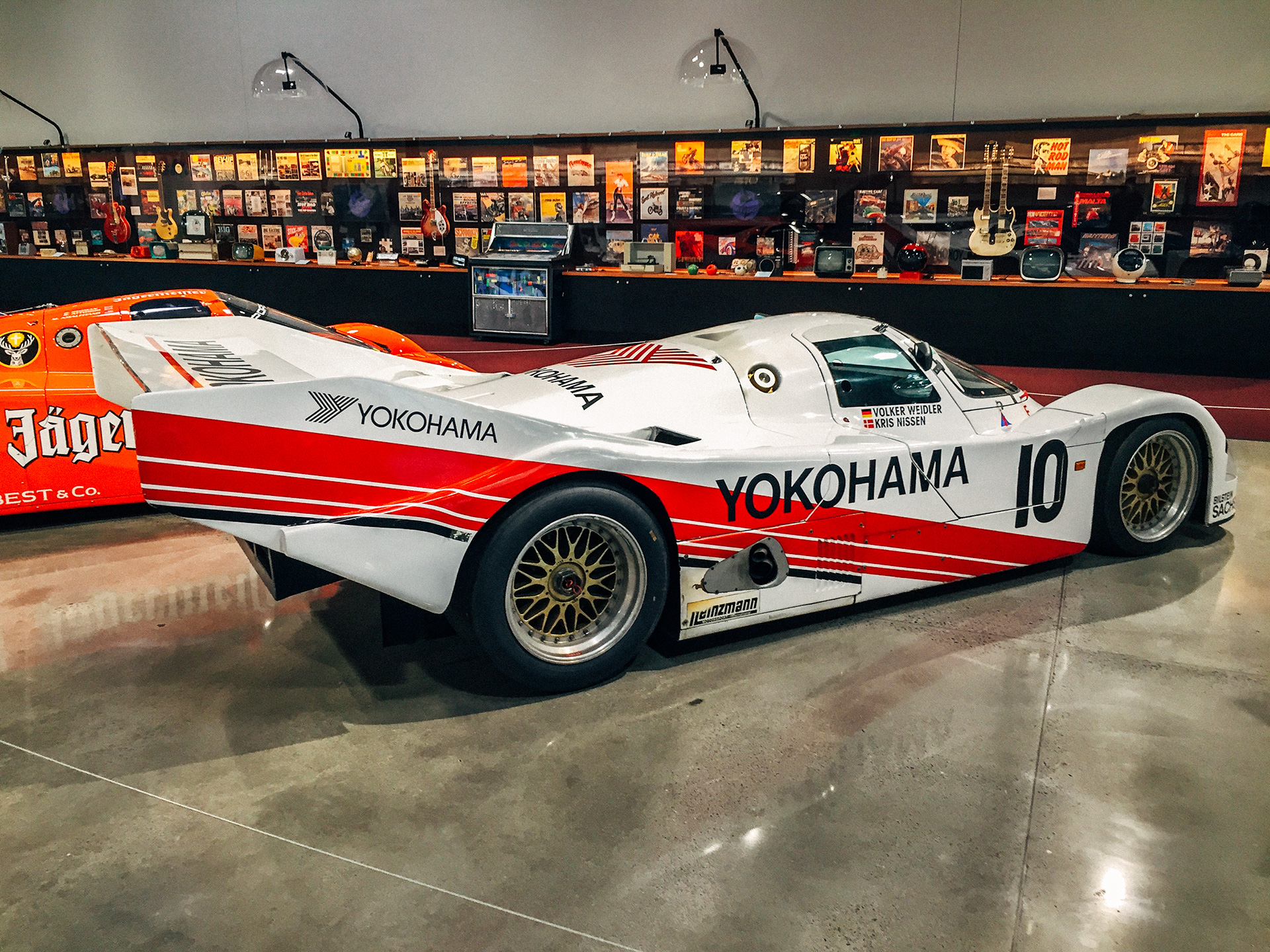 Perhaps the most engaging aspect of this very interactive, hands-on museum is the three simulators developed in conjunction with Keith Maher of VRmotioncorp.com.
It shows how steep the track really is—almost impossible to walk up.
The three cars are all real race cars: Johnny Benson's 1998 NASCAR Ford Taurus, Adrian Fernandez's 1995 Lola Indy Car and a genuine 1962 Lotus simulator that Maher updated with modern computer technology and a large wraparound screen.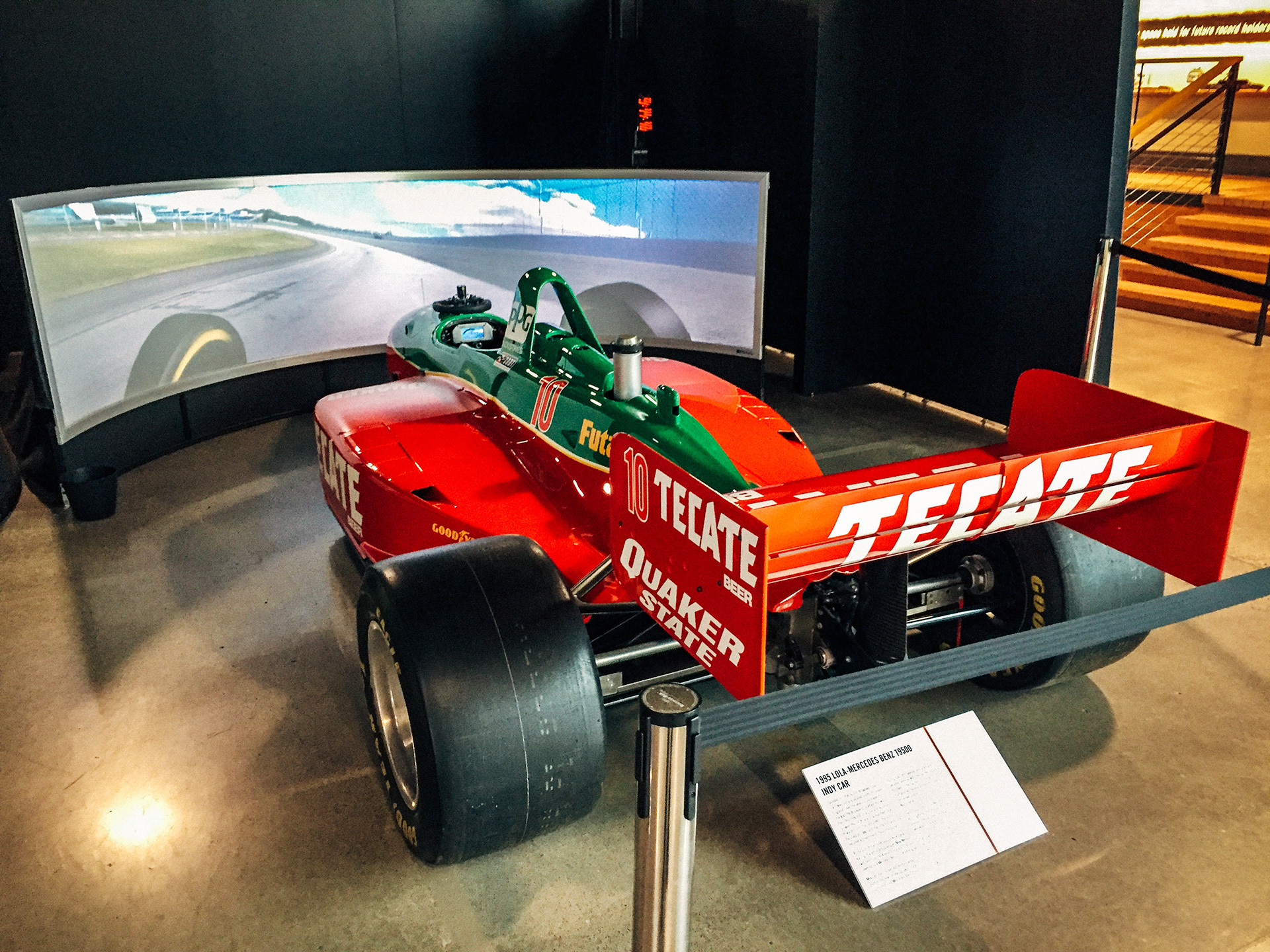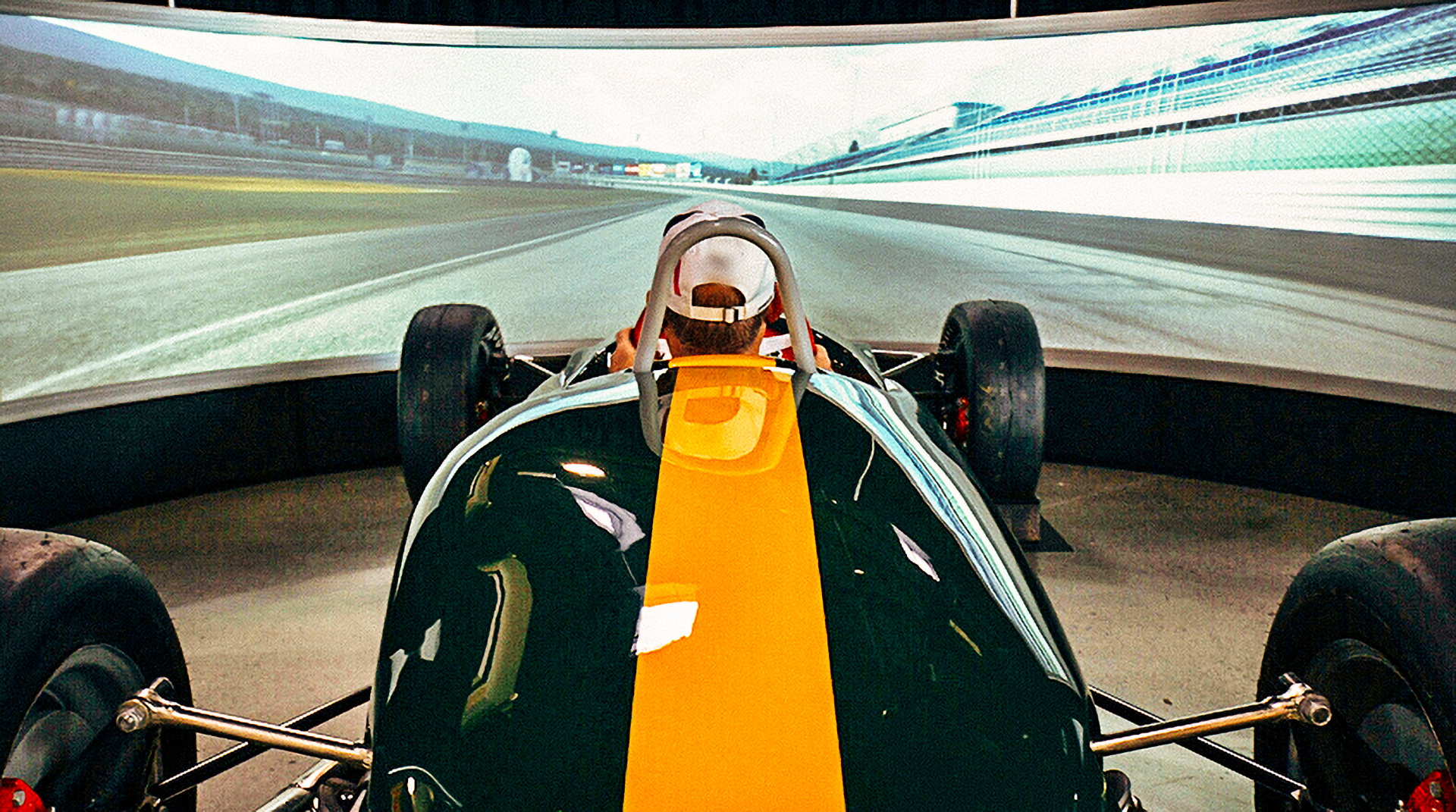 At the time of writing, the WoS was holding sim races on the last Thursday of the month. They also have a weekly Cars and Coffee event every Saturday morning, rain or shine.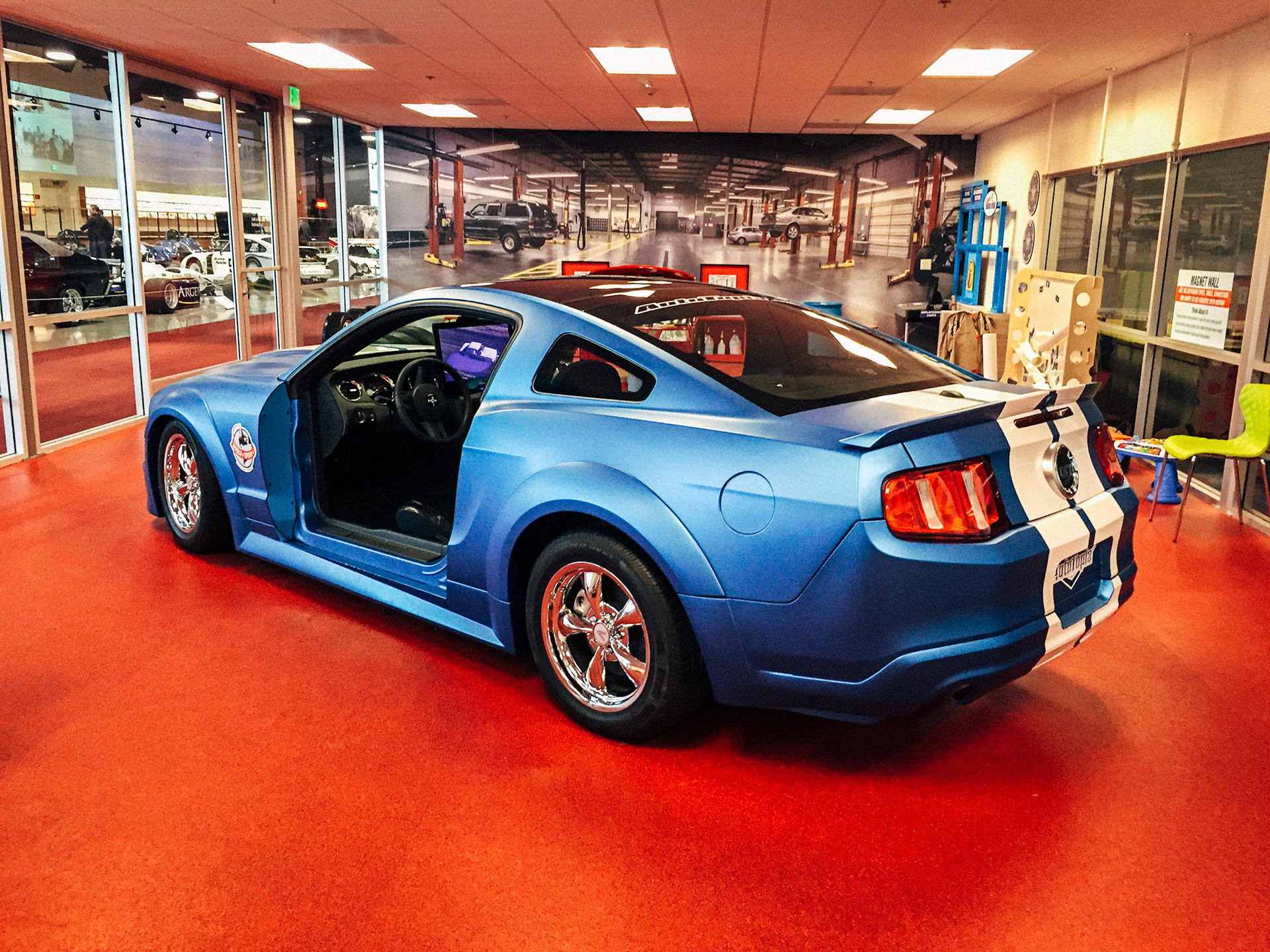 World of Speed is a cool destination with lots to see and do for the whole family, including a cool area just for kids. It's the primary purpose, however, is to educate and it has a very strong program that offers a wide variety of camps, classes, and workshops for adults and children. It's worth checking out: worldofspeed.org