SSC Tuatara Sets World Record for Fastest Production Car
October 20, 2020 – Move over Bugatti, there's a new hypercar in town, and it just set the record for fastest production car. Built by SSC, America's first hypercar company, the Tuatara hit a staggering 331 mph, a seemingly easy feat with 1,750 horsepower.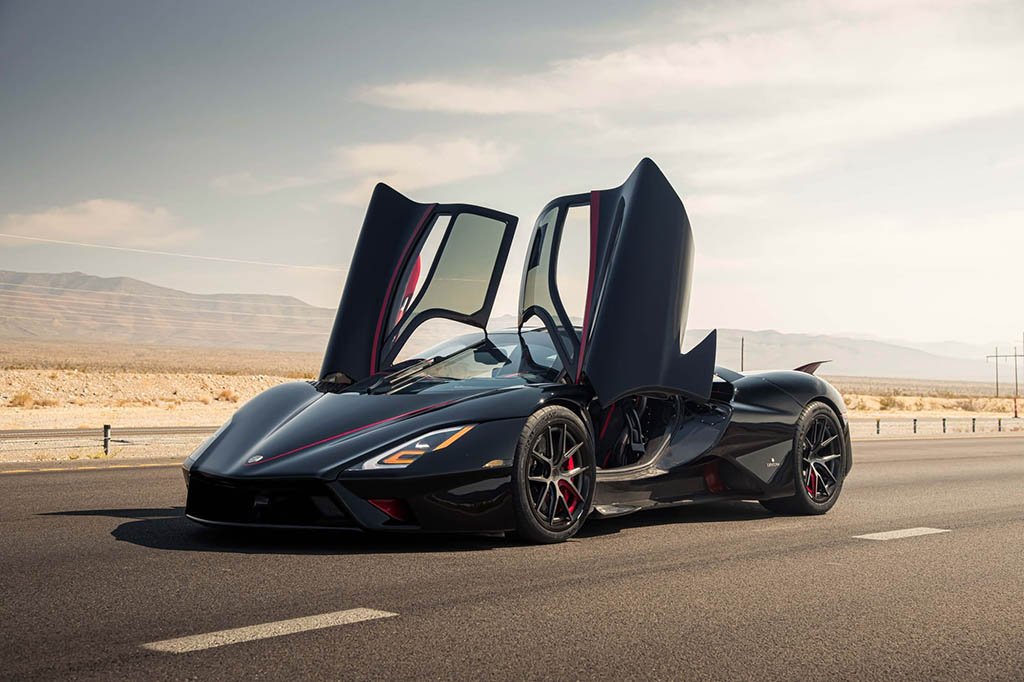 In the cockpit was professional racing driver, Oliver Webb, who took the Tuatara to its record speed right outside of Las Vegas, along a seven-mile stretch of road that had been closed off for the event. Webb took two consecutive passes, one direction at 301.07 mph, and the second heading back at 331.15 mph, averaging a speed of 316.16 mph.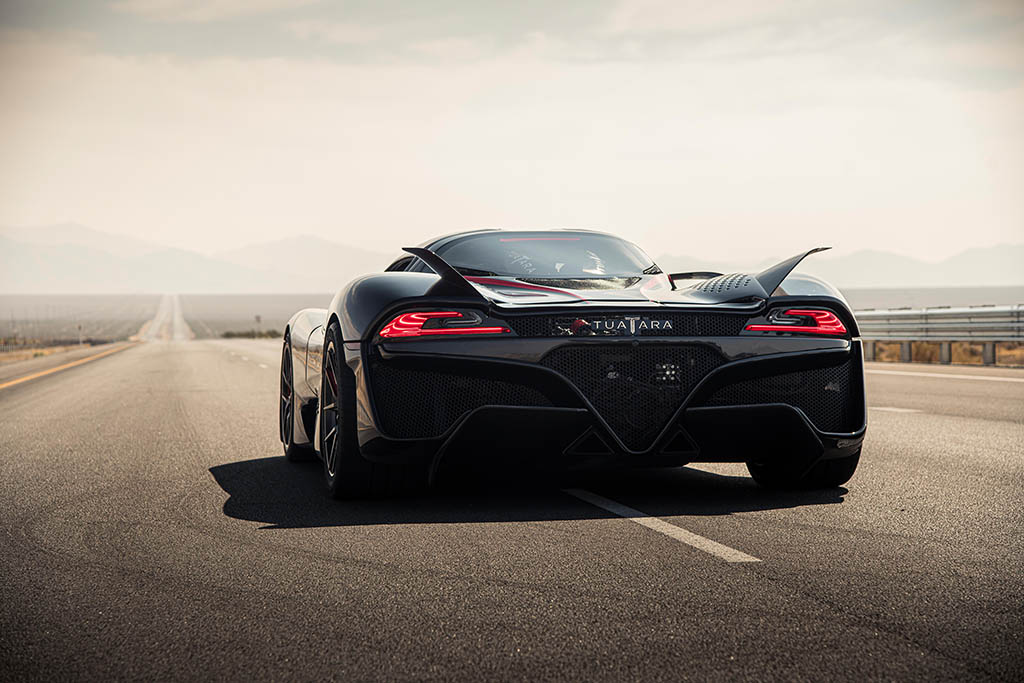 To break the world record for "Fastest Production Car", the Tuatara had to travel in opposite directions, clocking its speeds within one hour. They take the average speed of these two passes in order to account for wind and road conditions that may favor the vehicle. Other criteria for setting this record included achieving this feat on a public road ensuring real world driving, having its speed checked by a certified GPS measurement system, and lastly run on street tires and non-race fuel.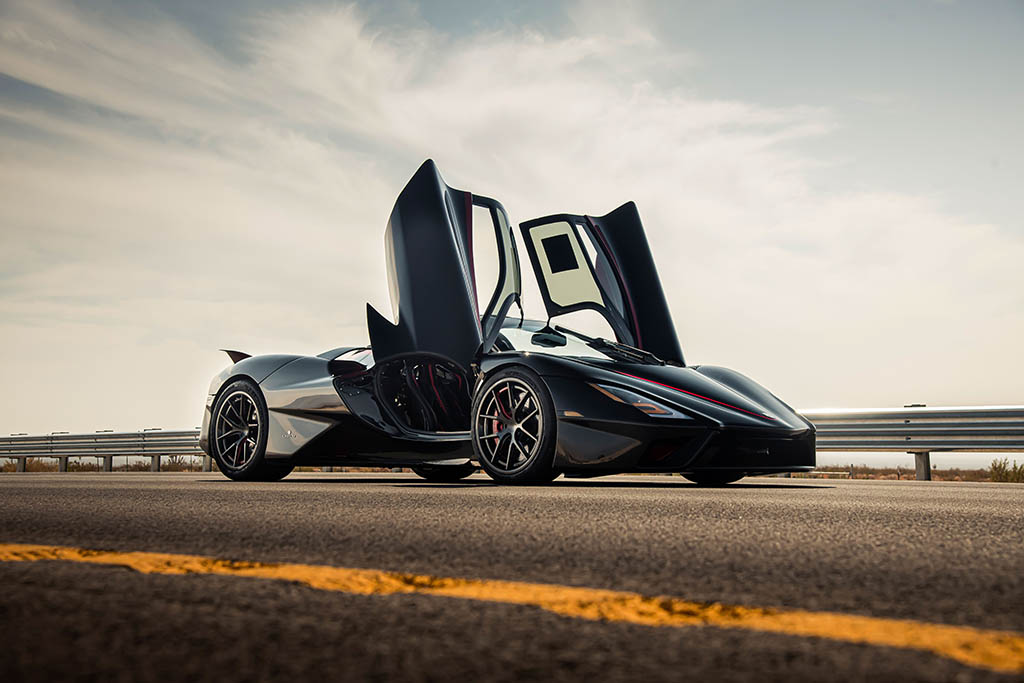 In addition to this outstanding feat, the SSC and the Tuatara also set three other records, including "Fastest Flying Mile an a Public Road" (313.12 mph), "Fastest Flying Kilometer on a Public Road" (321.35 mph), and "Highest Speed Achieved on a Public Road" (331.15 mph).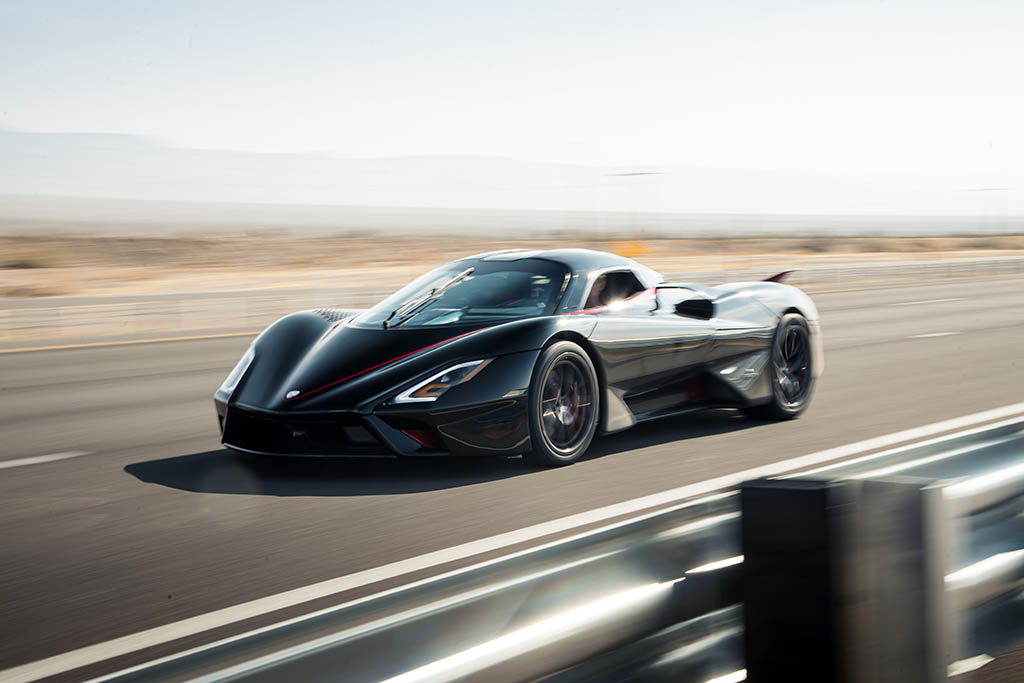 Aerodynamics and an unprecedented drivetrain are to thank for the Tuatara's incredible passes. The Tuatara's design achieved an all-time production-hypercard best coefficient of drag of 0.279, and from 150-300 mph, the hypercar maintained a perfect aerodynamic balance of 37% front and 63% rear. When it comes to the drivetrain, under the hood the Tuatara has a V8 5.9L twin-turbo power plant that's capable of producing its 1,750 hp.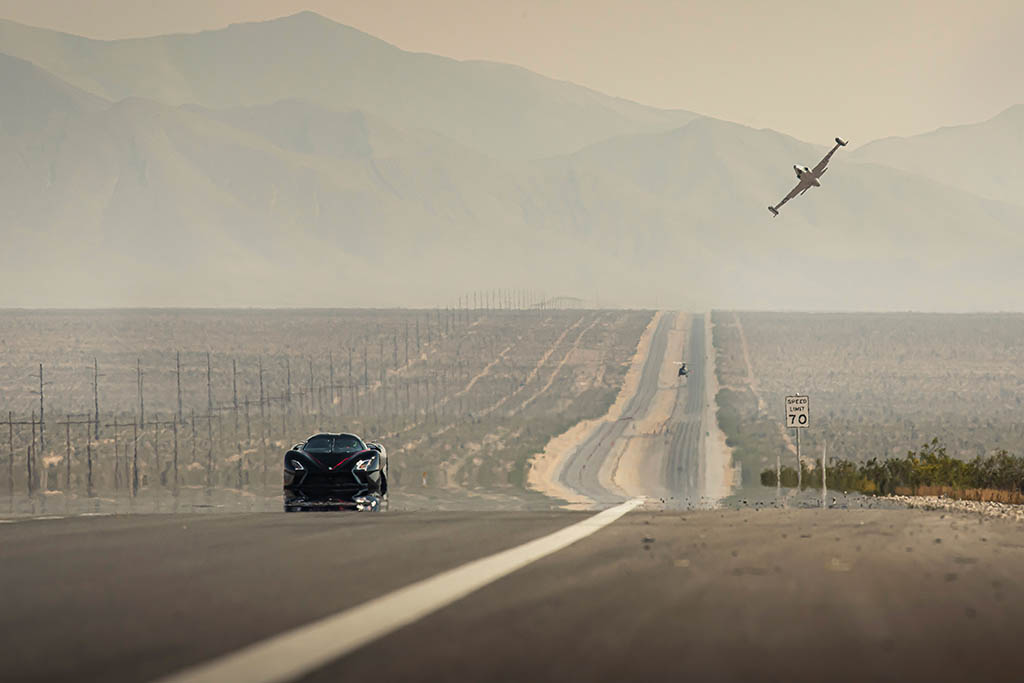 The coolest part of the world record attempt? How it was filmed. The SSC Tuatara's aerodynamics are modeled after those of a fighter jet, so it was only right to film the passes using a subsonic T-33 jet. This aerial asset proved to be the ultimate camera vehicle, as it is capable of operating at altitudes as low as five feet from the ground, and with speeds over 400 mph, it had no trouble keeping up with the Tuatara.