Slampala
ZZ Top's Billy F Gibbons' Low 'n' Slow Impala
It's hard to know what to drive when you're a high profile musician such as Billy F Gibbons, frontman of that lil' ol' band from Texas, ZZ Top. Formed in 1969, ZZ Top is celebrating its 50th anniversary this year but they were really catapulted to fame in the early eighties with their memorable MTV music videos Gimmie All You Lovin', Sharp Dressed Man and Legs.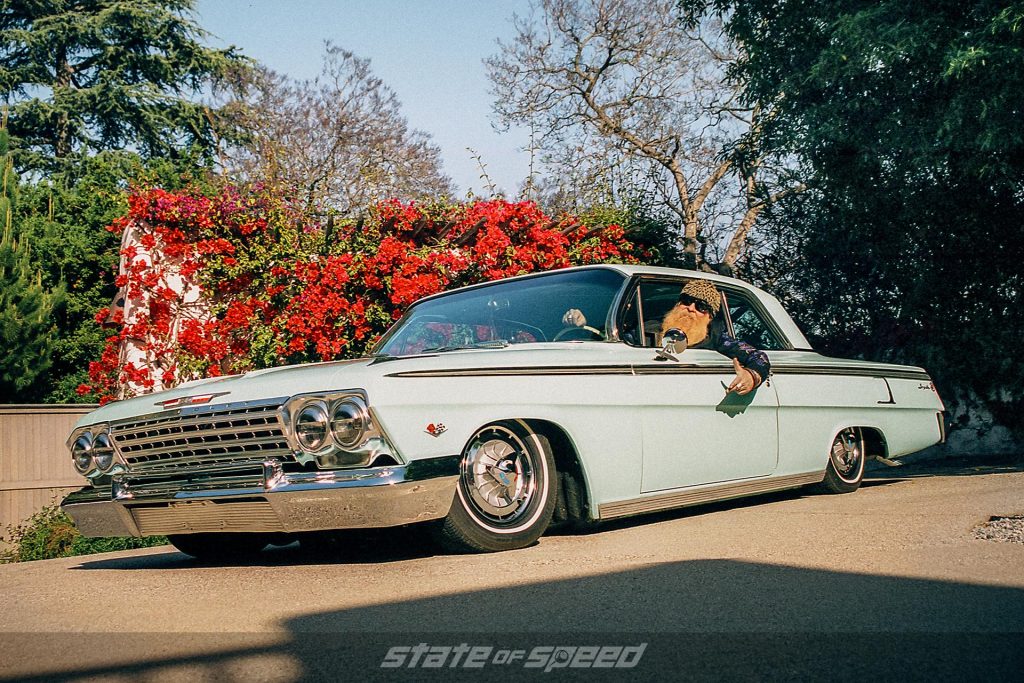 For many, the music was good enough but for many more, Billy's '33 Ford hot rod that featured in the music videos for Eliminator was the band's calling card. The Eliminator album, with the hot rod on the cover, went on to sell more than 10 million copies in the U.S. alone.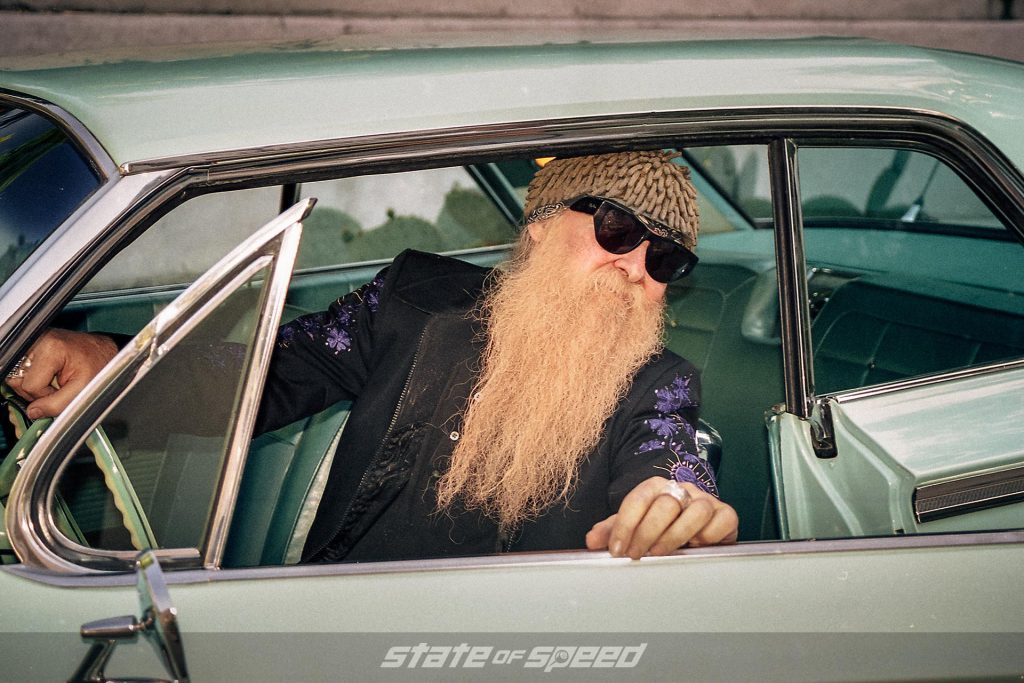 Since growing up in Houston, Texas, Billy has always been a car guy; he even taught himself to pinstripe like the legendary Von Dutch. Unfortunately, touring the world and working on numerous music-related projects affords Billy little time to indulge his passion for cars. Nevertheless, there are some warehouses in Texas that contain a small, eclectic collection of rad rides. One such is "Slampala", a fairly rare '62 Chevy Impala SS two-door hardtop.
The '62 Impala Super Sport (SS) featured what was then called "convertible roof" styling, wherein the hardtop looked like it was convertible. The windshield dramatically wrapped around with curving chrome-covered A-pillars. All SS models featured acres of engine-turned aluminum in the interior, in the side trim, and across the back where there were triple taillights. It made quite the statement in '62.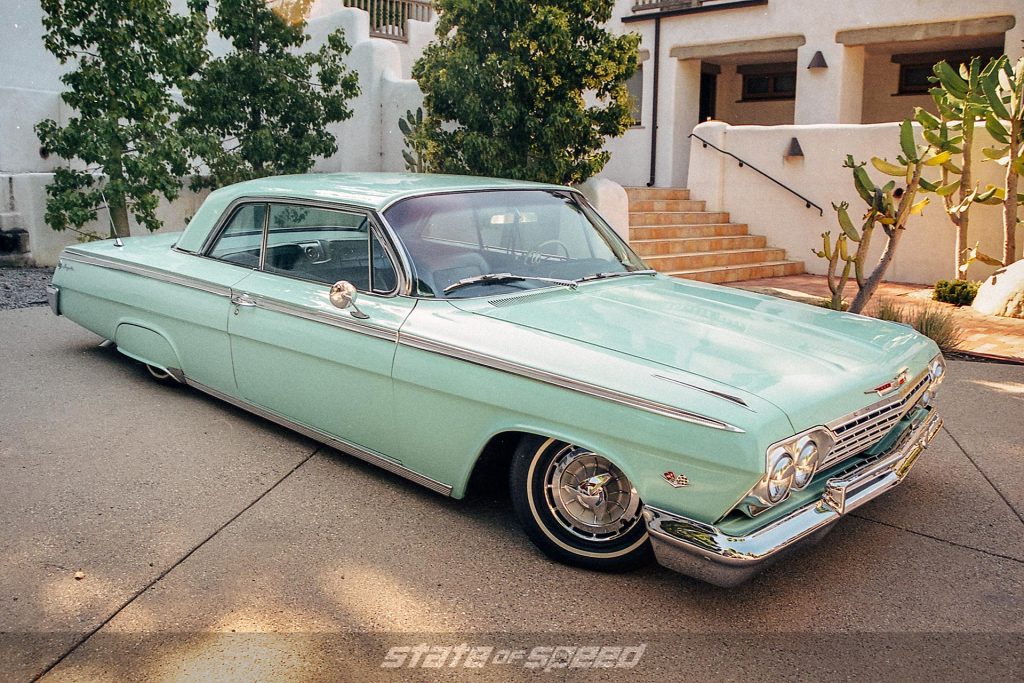 Although Slampala looks stock, it is subtly modified including the lowering job that is actually a Firestone air-bag system installed at the SO-CAL Speed Shop in Pomona, California a couple of years ago when Billy's friend Pete Chapouris was alive. In fact, Billy and Pete were good buddies and built several cars together.
Billy has always been a car guy; he even taught himself to pinstripe like the legendary Von Dutch.
At the time, the Impala was riding on some 14-inch steel wheels fitted with accessory caps, MOON spinners and "pinner" whitewall tires so-called because the white stripe is ½-inch or narrower like a pinstripe. There's also an ECI power-assist disc brake conversion replacing the stock front drums.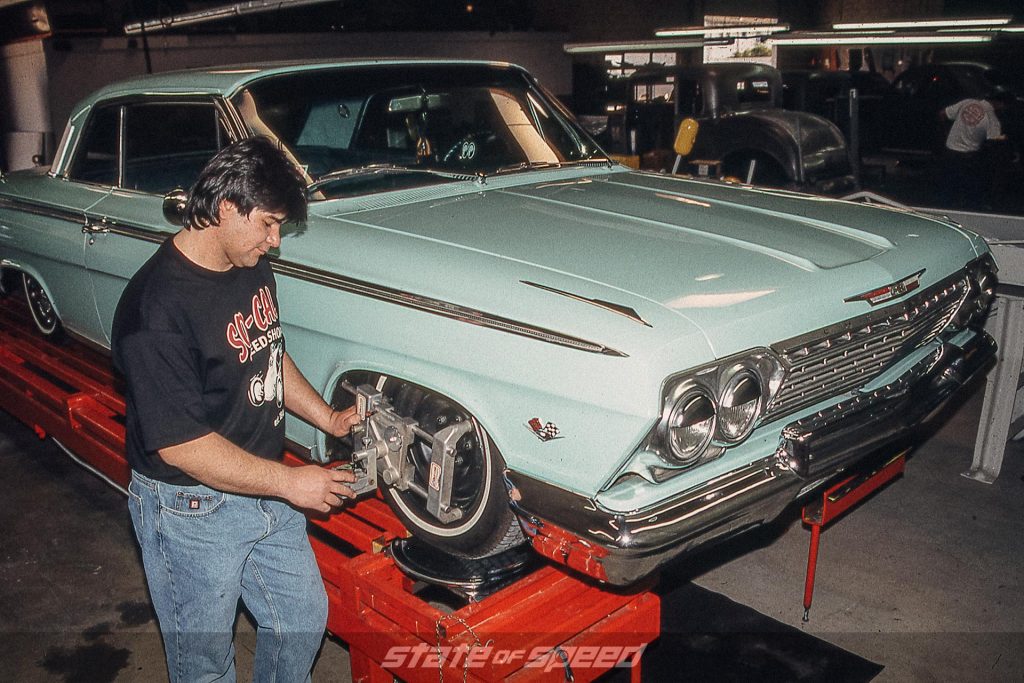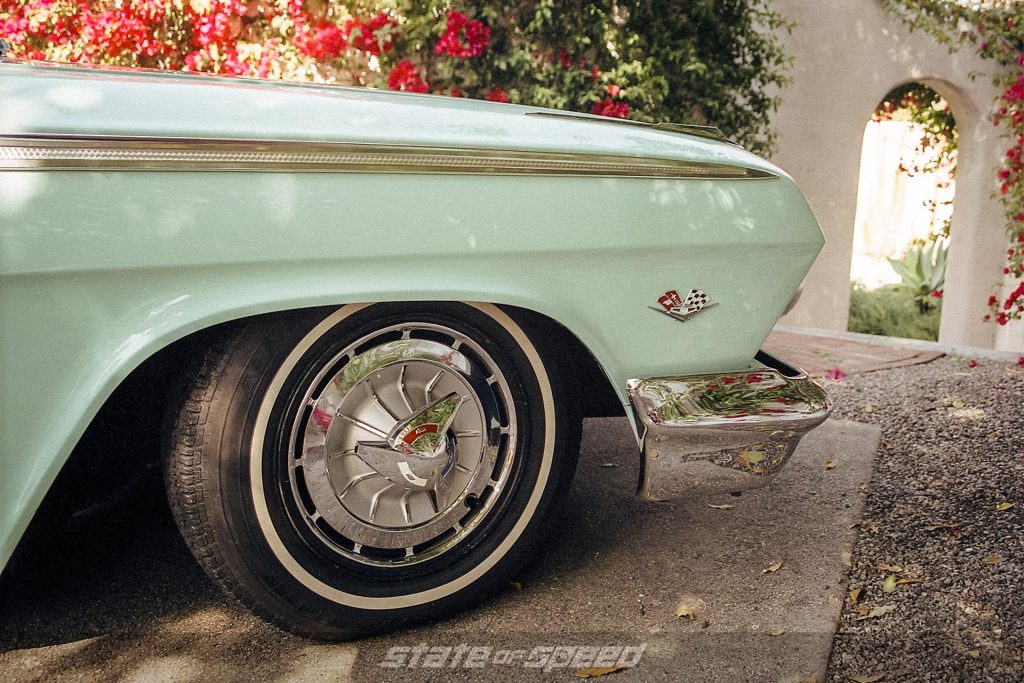 Under the hood, things are not quite as original as it might appear. Gone is the stocker replaced by a '67 327 ci small-block Chevy that was optional in '62. Billy's looks stock but is fitted with chrome valve covers and a Cadillac-style air cleaner from Bitchin Products along with factory air and power steering.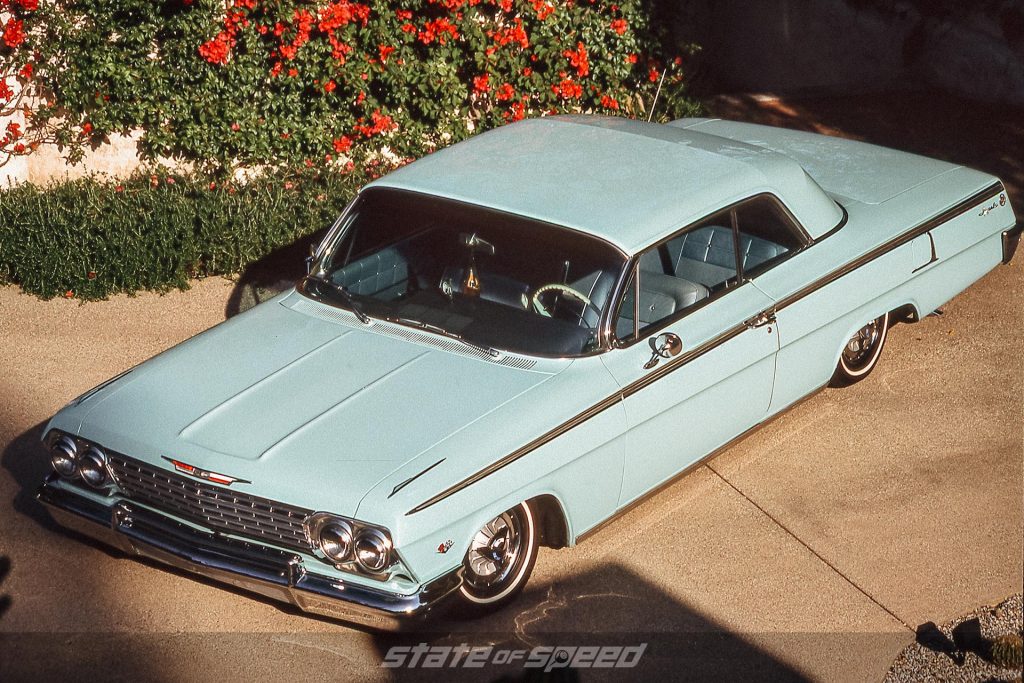 The interior looks similarly standard but as you would expect there are some subtle differences. For example, the center console contains the switches and gauge for the air-bag system. Also, a new two-tone cream and mint steering wheel was cast along with some custom dash knobs by J.B. Donaldson in Phoenix, Arizona in the style of fifties' custom knobs originally developed by Bob Hirohata.
Slampala is one of those timeless rides that transcends the trends.
The rest of the dash, including the push-button Delco AM factory radio, is stock, however, a more modern stereo head is hidden in the glove box. The split seats are beautifully upholstered in pearlescent ice-blue vinyl with patterned inserts.
Slampala is one of those timeless rides that transcends the trends. It was a good looking car when it was new in '62 but it's a better-looking car today. Consequently, it was featured in Super Chevy magazine, on the cover of Custom Rodder magazine and on the cover and inside Billy's book Rock + Roll Gearhead.