T

h

e

 
24
H

o

u

r

s
D

u
L

e
M

a

n

s
Toyota Wins The Ultimate Sports Car Endurance Race
We Americans and Brits have a huge affinity with Le Mans, a small town three hours south west of Paris, France, down the Loire Valley that is the home of the annual 24 Heures (Hours) Du Le Mans sports car endurance race. I've been going on and off for more than 30 years, sometimes on the spectator side of the fence but more often on the other side with teams such as Richard Lloyd Racing, Panoz, Jaguar and McLaren. Any big international race is a buzz but there's something quite special about Le Mans.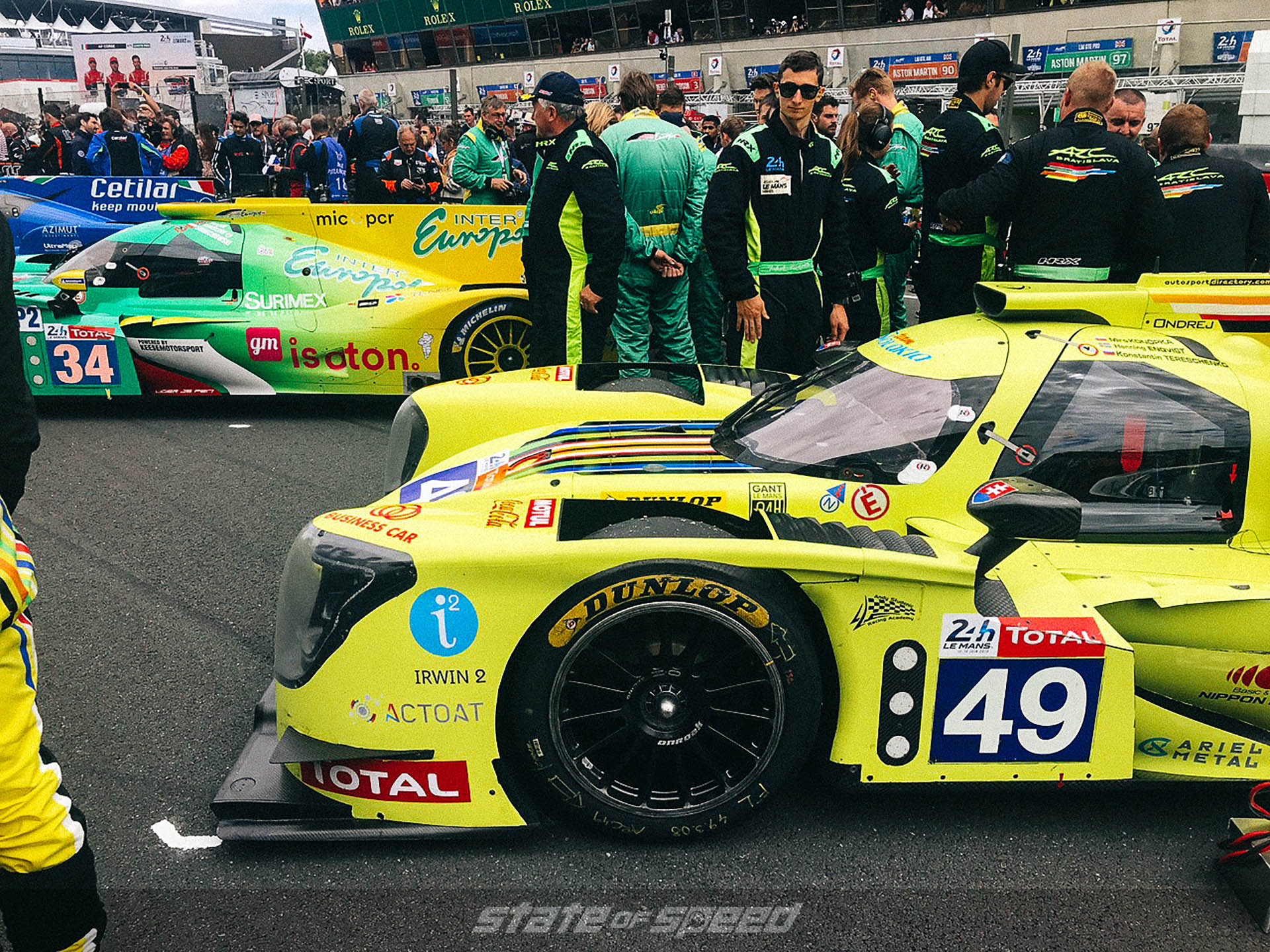 The race was started in 1923 by the Automobile Club de l'Ouest (of the West) and remains the world's oldest active endurance race that is part private circuit and part public street course, that aside from a few safety-related alterations, has remained much the same since its inauguration. Indeed, you can drive down the Mulsanne straight on a normal, non-race day. Mulsanne is also known in French as Hunaudières, where it was quite incredible to have breakfast while cars were shrieking by at well over 200 mph. Unfortunately, modern safety requirements have sadly put an end to that experience. Nevertheless, Le Mans remains way up there on the list of amazing auto races.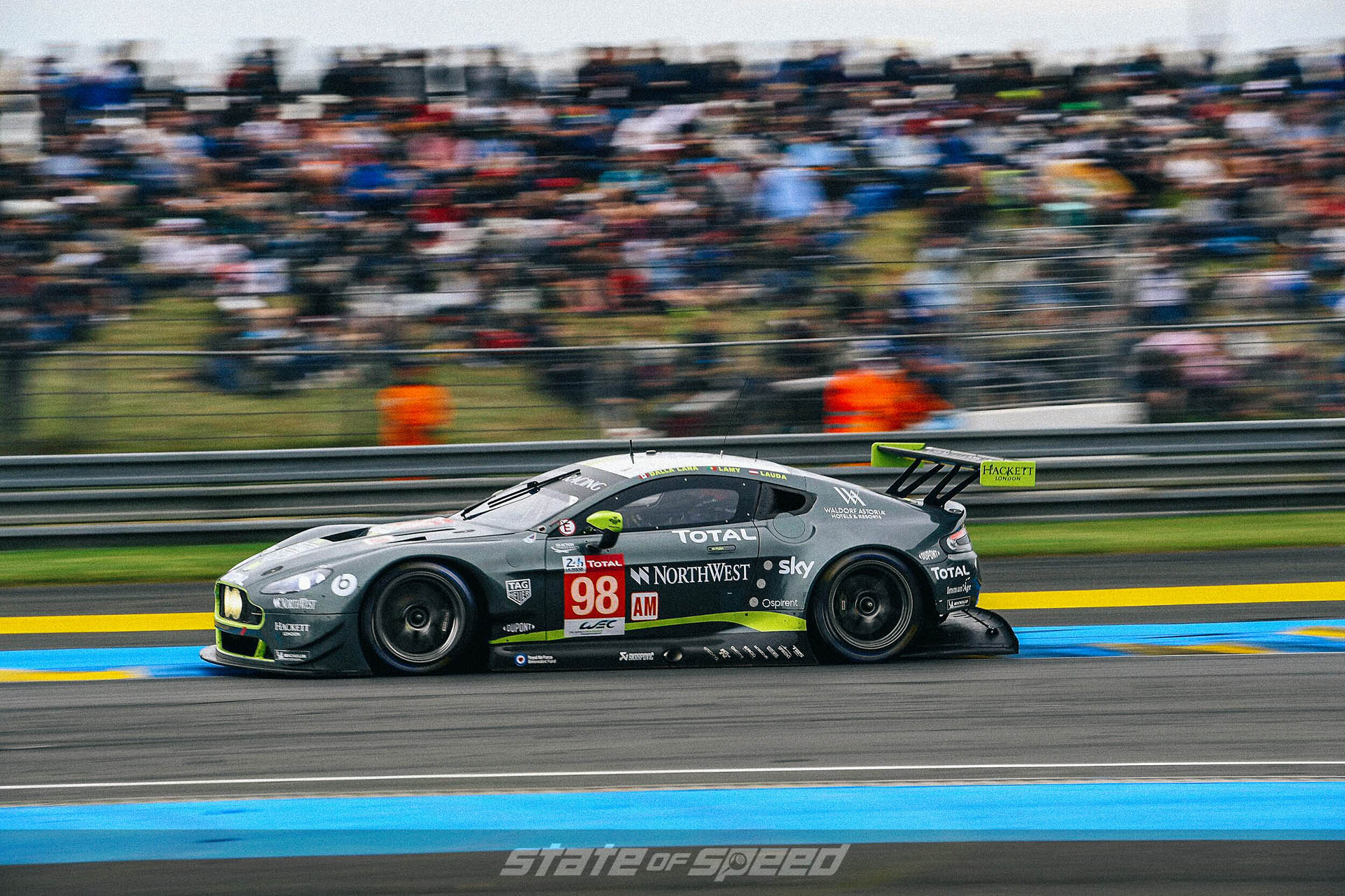 Because of their sports car history, the Brits were early participants and the Americans weren't far behind with a Stutz and a Du Pont in 1929. However, it was in 1950 when Cadillac first raced 'Le Monstre' there with Briggs Cunningham running a two-car team. Despite 10th and 11th place finishes, the Cads were well received. The press congratulating the Americans for their "skill, sportsmanship and dauntless good humor."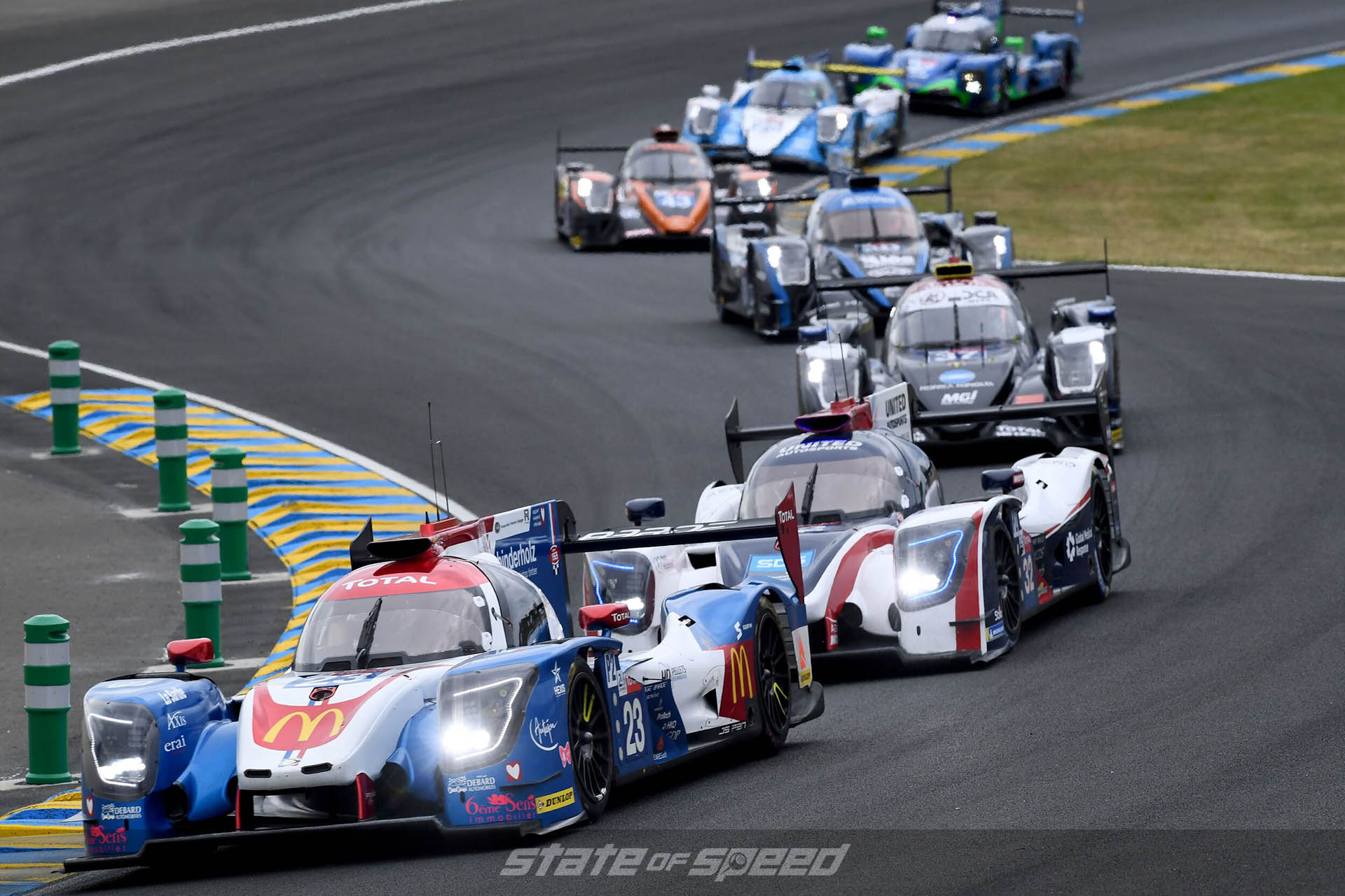 Unfortunately, in 1955 a terrible accident resulted in the deaths of 84 people, including one driver, and injuring almost 200. As a result, Mercedes retired from the race. There followed an international ban on racing, and in the US, the AAA disbanded their Contest Board and more or less banned racing—for a few years at least.
"

I think I must have counted every single shift that I did for the last two or three hours of the race."

Jim Busby
After a suitable period of mourning, racing resumed and in the mid-sixties Ford famously went after Ferrari and famously smoked them with their first overall win in 1966. Ford won three more times and the memorable 1-2-3 win came in 1968.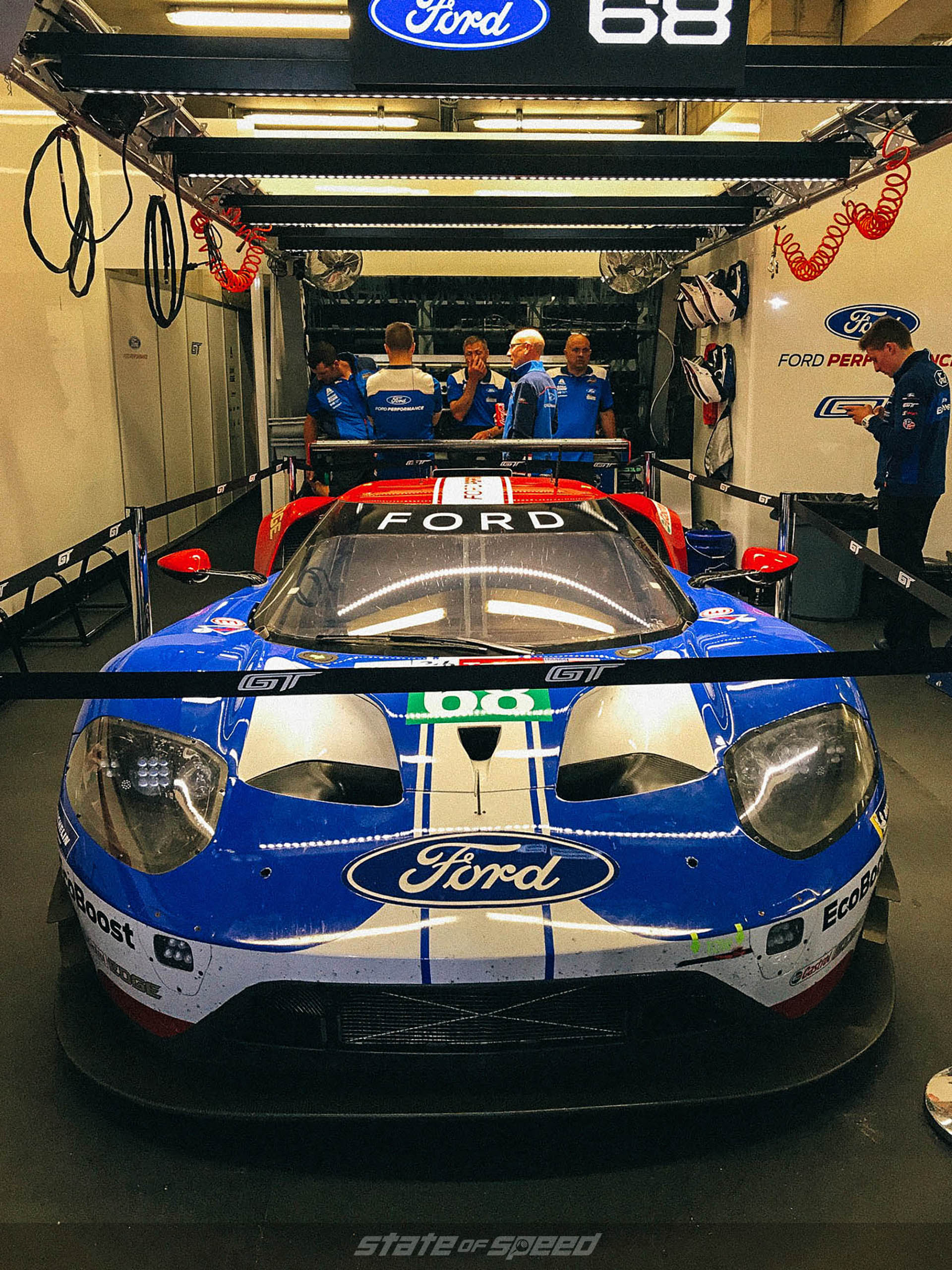 The other big Le Mans story was Steve McQueen's seminal movie Le Mans filmed during the 1970 race and released the following year. The movie cost $7.6 million and took in a paultry $5.5. It's not a great movie as movies go but it is for a car nut and gives a realistic insight into endurance racing. Try to imagine driving flat out in the dark and the rain hour after hour.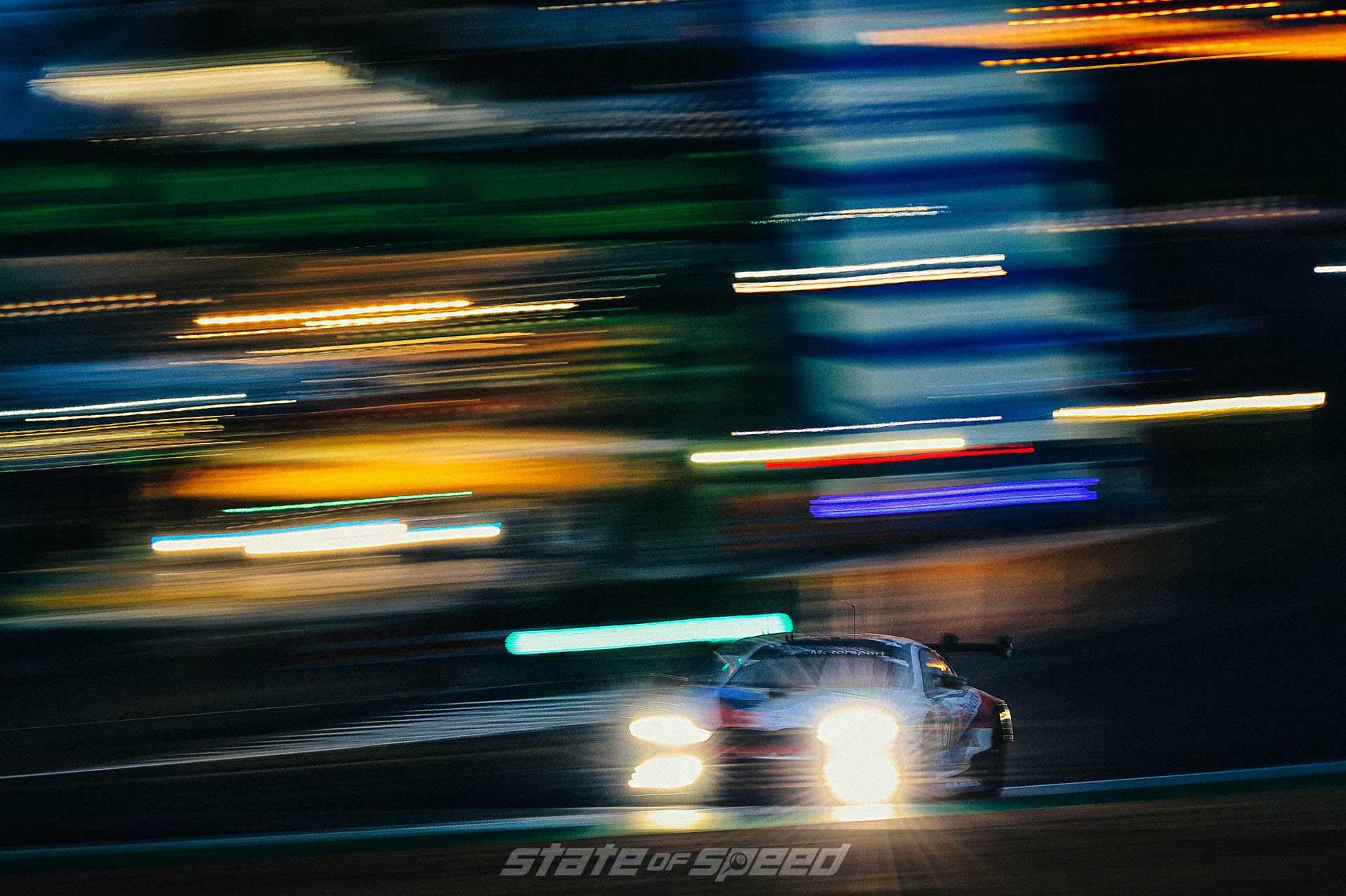 Of course, no matter what side of the fence you have been on, everybody has different memories of the race. For example, I recently interviewed Jim Busby who raced there many times and won five times. Jim has very different memories, for example, driving the night shift in pouring rain as the sun came up. He's barreling down the Mulsanne straight at more than 200 mph. He couldn't see for fog, well, he thought it was fog. "As, I got into it I could smell bacon and eggs." Said Jim. "What I thought was fog was actually smoke from all the camp fires and stoves lit by the spectators cooking breakfast. The smell made me hungry and drove me nuts as we still had about eight hours to go."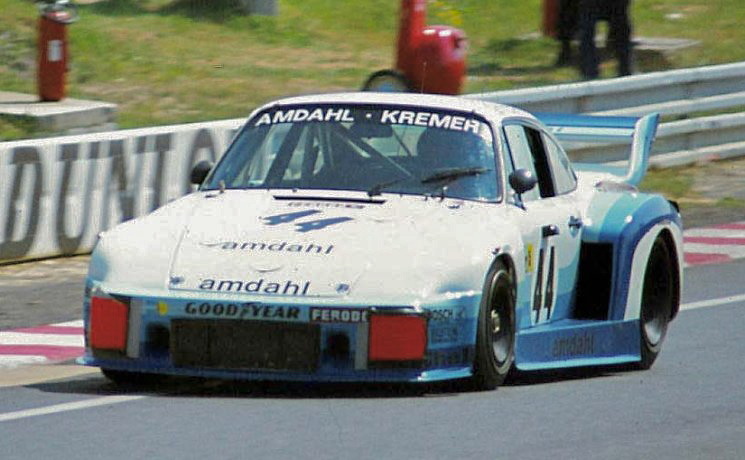 Jim also talked about a failing gearbox saying, "Coming down the Mulsanne, I'm thinking to myself, I've got two downshifts here, shall I make 'em both? Or shall I skip a gear and save the synchromesh. I think I must have counted every single shift that I did for the last two or three hours of the race." I guess that's why Le Mans is the ultimate endurance race.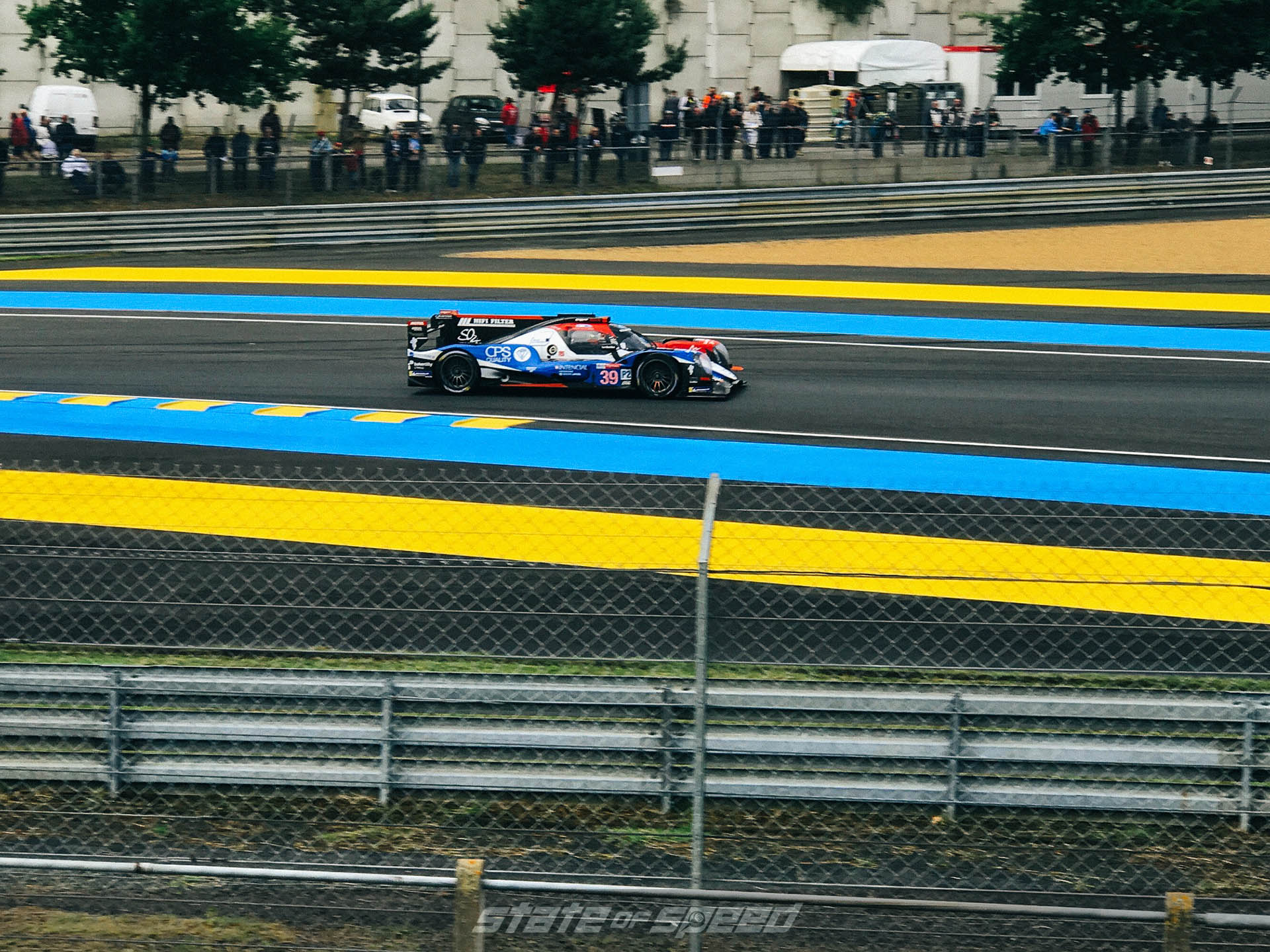 This year's event was exciting as ever with factory teams pitted against privateers, Chevy versus Ford versus Ferrari and adramatic, unexpected finale. For hours it looked like the Toyota Gazoo LMP1 team of Brit Mike Conway, Kamui Kobyashi of Japan and Argentina's Jose Maria Lopez driving the #7 car were going to take the trophy after leading for most of the race in their TS050 hybrid. Unfortunately, they suffered a puncture an hour before the end and pitted for a tire change. As sod's law would have it, the wrong tire was installed and they had to pit again to change it, which caused them to drop back to second behind their teammates. As a consequence of this mishap, the Toyota #8 team of two-time Formula One champion Fernando Alonso, Japanese driver Kazuki Nakajima and Sebastian Buemi of Switzerland took the win. It was 37-year-old Alonso's second win and rumor has it that that mishap was organized so that Alonso's team won. Third place went to Mikhail Aleshin, Stoffel Vandoorne and Vitaly Petrov driving the BR Engineering BR1-AER.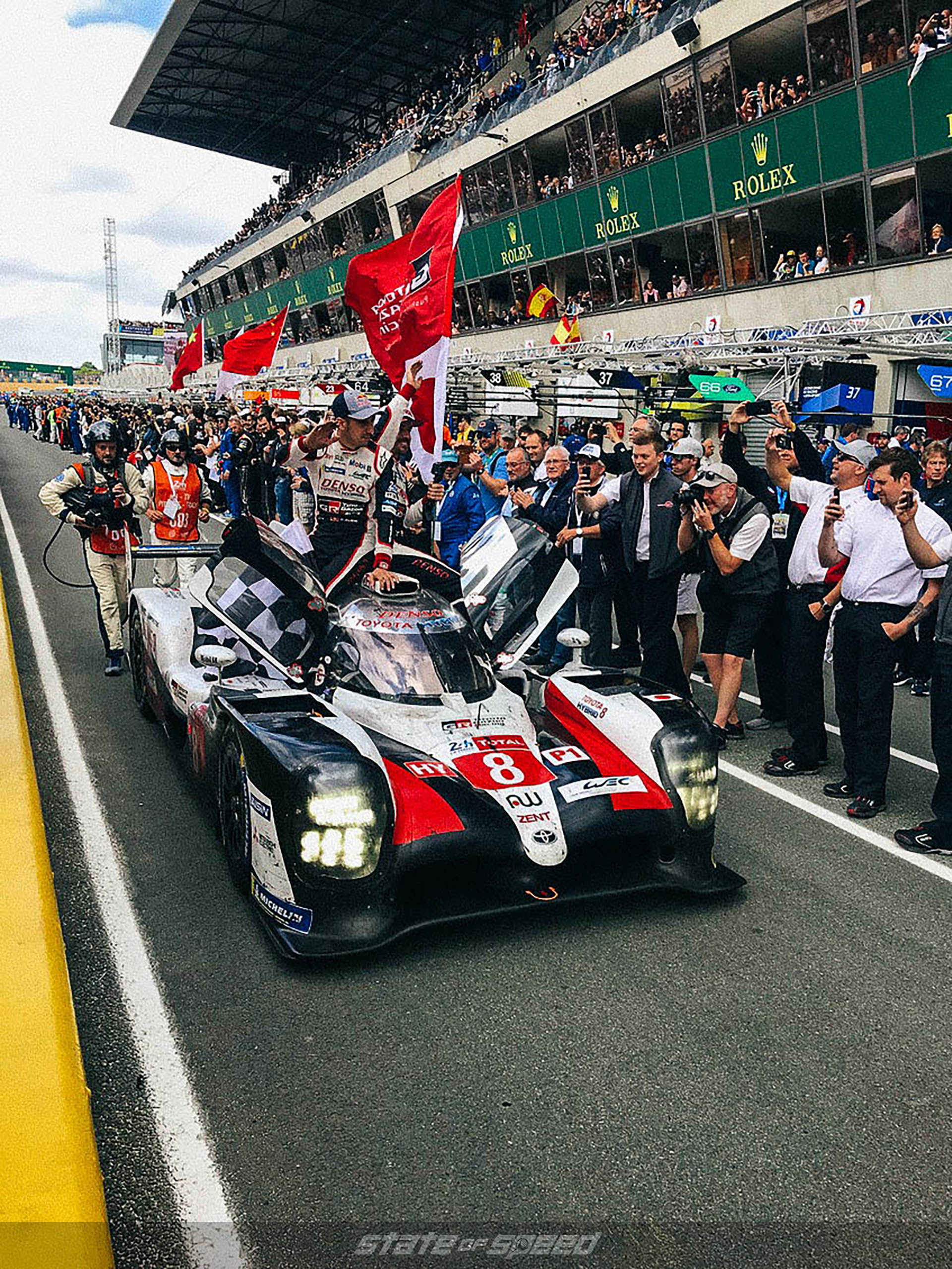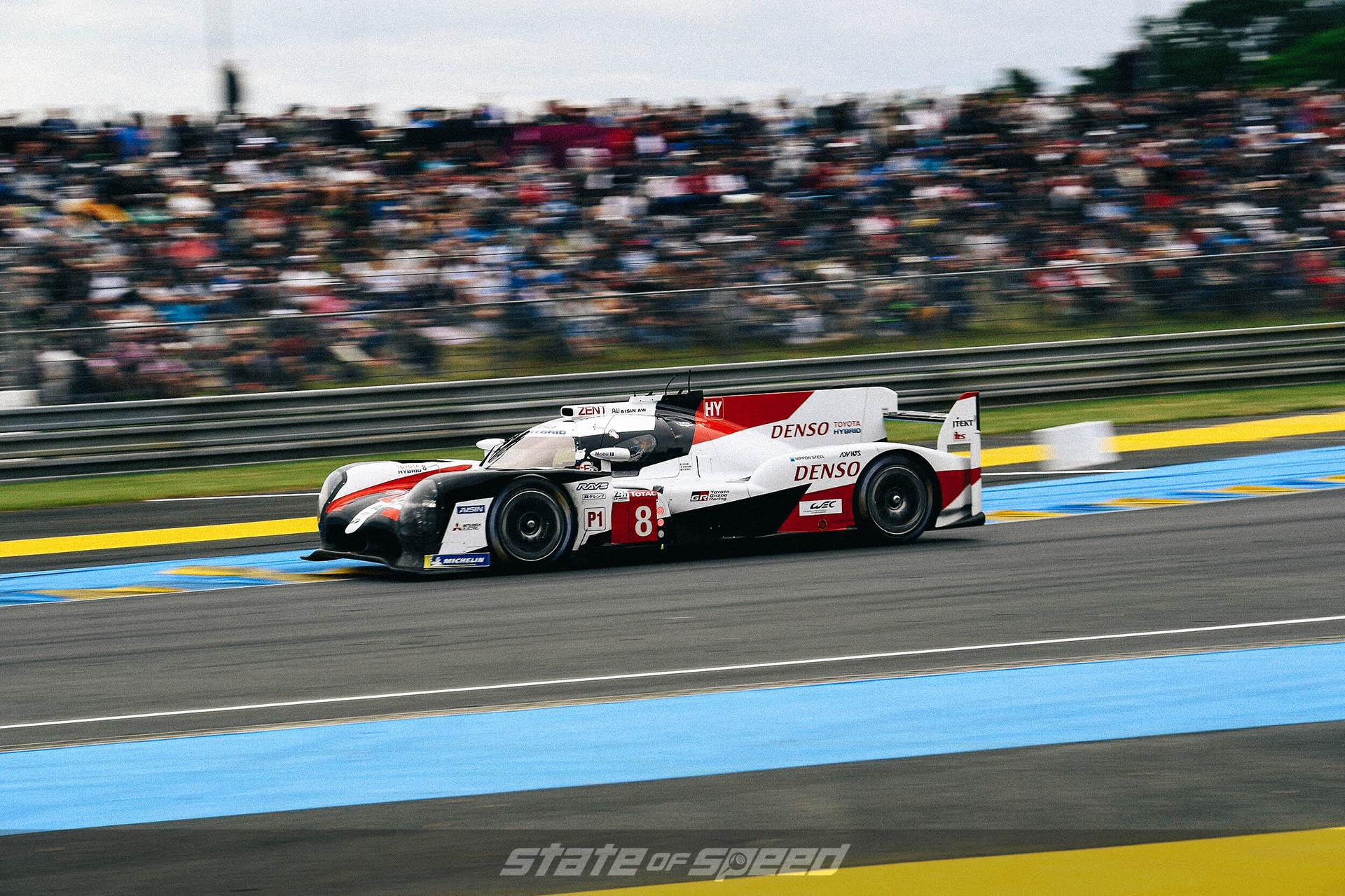 Over in the LMGTE Am class (Grand Touring Endurance Amateur), Ford took its second GT win with the #85 Keating Motorsports team of Jeroen Bleekemolen, Texas car dealer Ben Keating and Brazilian Felipe Fraga. Although they were given a penalty for peeling out in the pits, they stormed on to beat the #56 Porsche 911 RSR of Team Project 1 and the #84 Ferrari 488 GTE of JMW Motorsport that came in third. Unfortunately, the two Corvettes, #63 and #64 running in GTE Pro, despite putting on a strong effort for its 20th continuous entry, fell behind due to a crash for #64 and a late-race spin and crash for #63 that resulted in some suspension damage.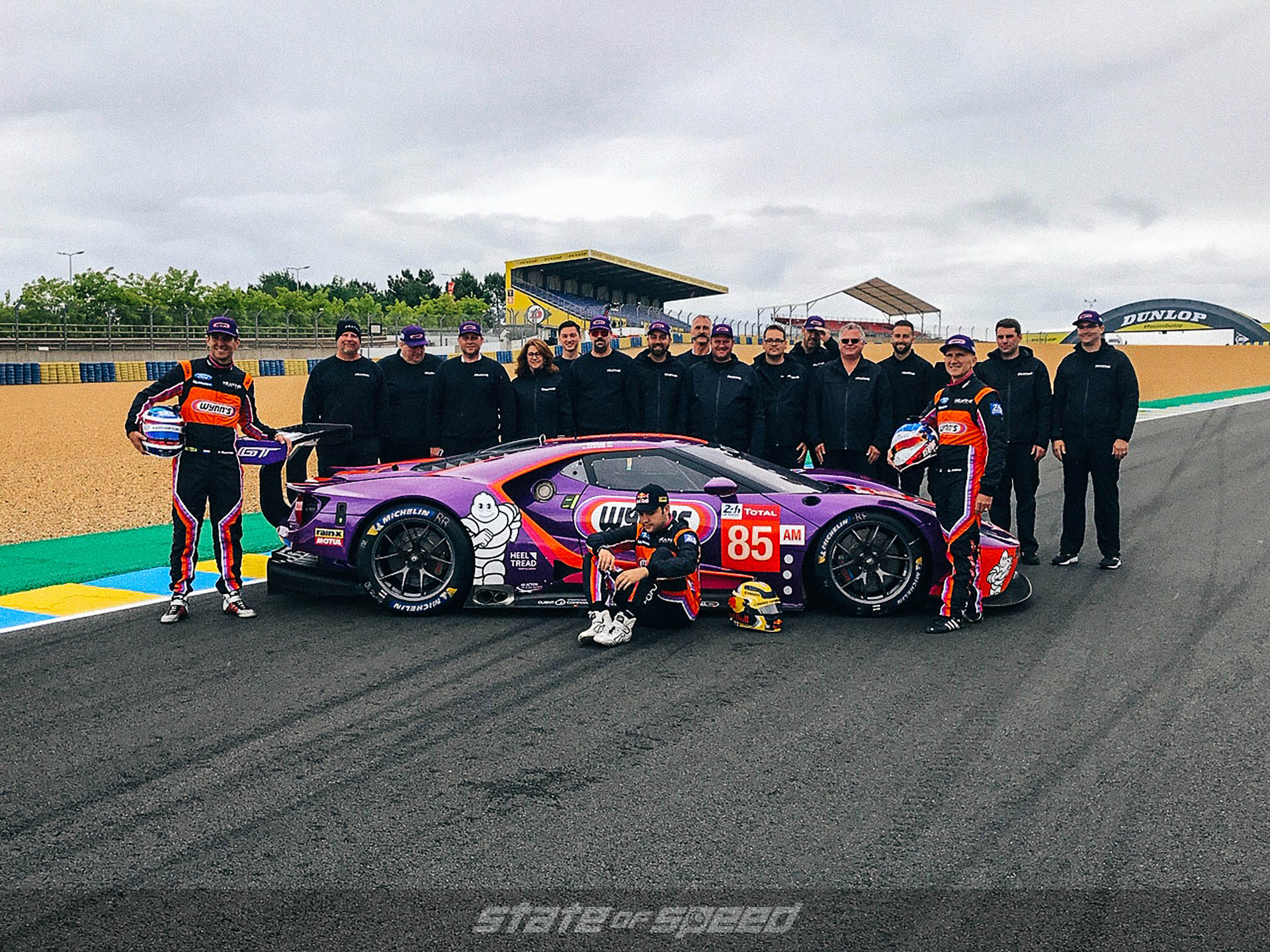 "

Racing needs an uplifting feel good story… "

John Hotchkis Jr.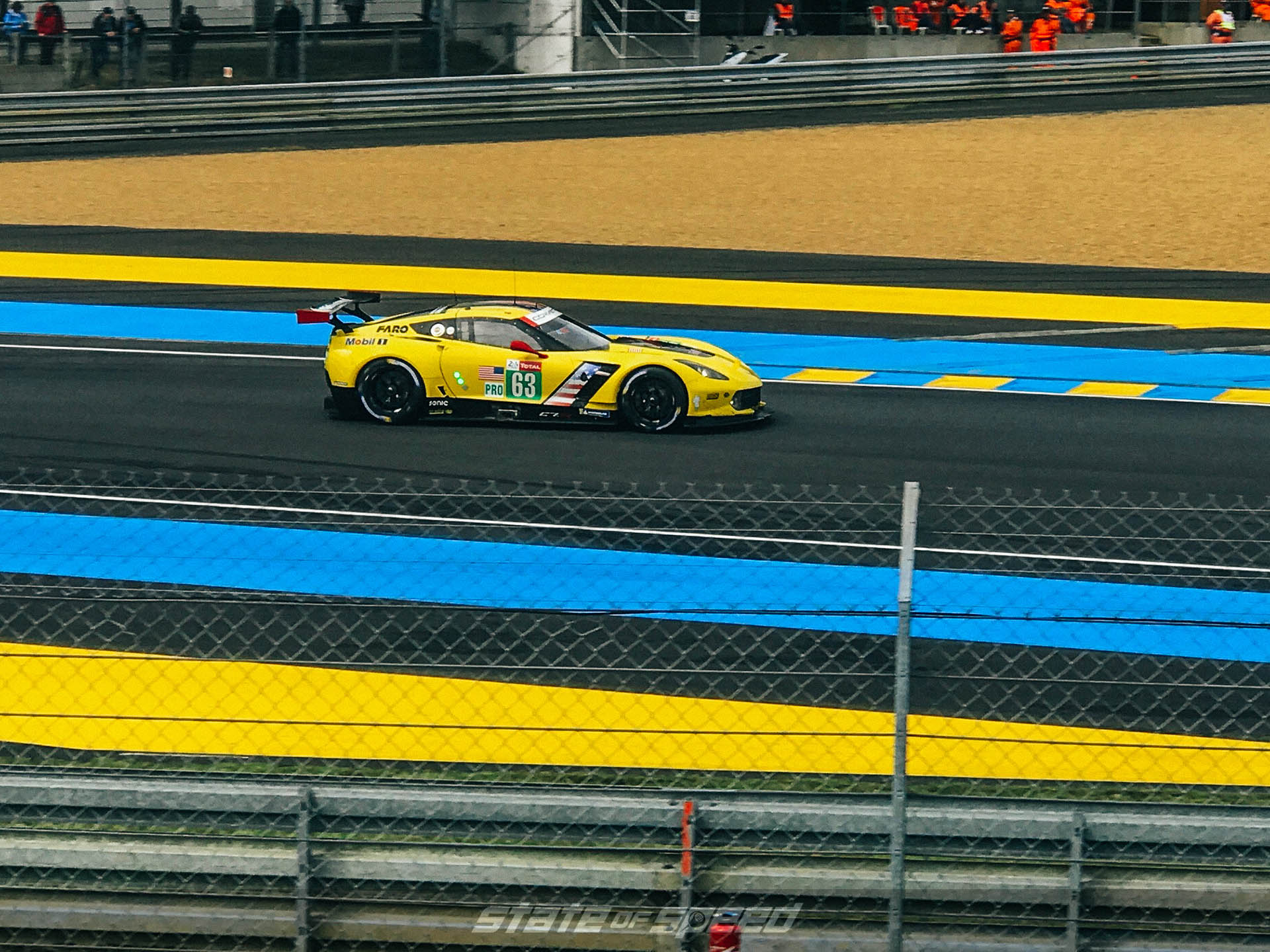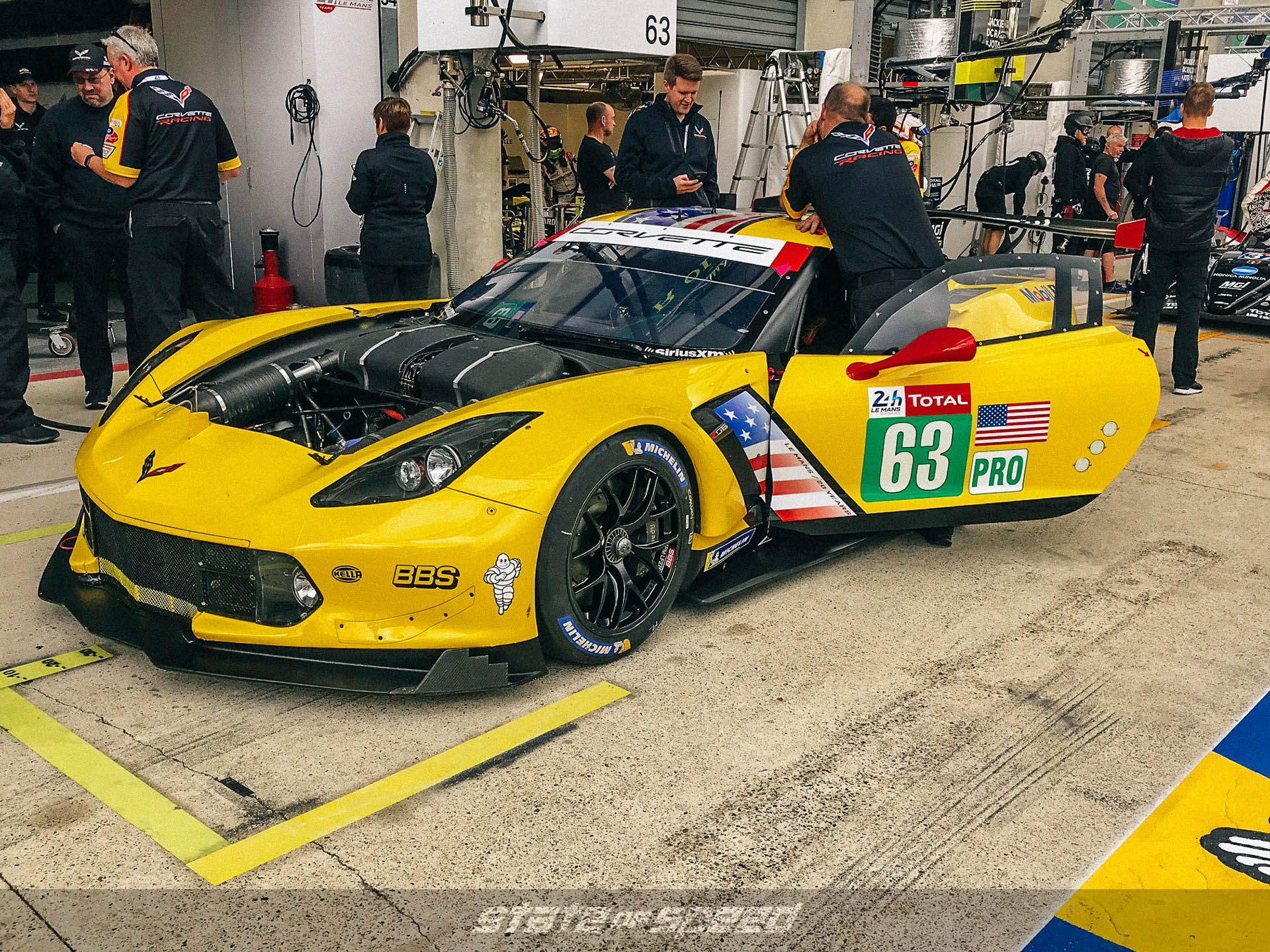 Unfortunately, the Ford entry was disqualified post-race for breaking a minimum refueling time limit and for having a 96.1-liter tank rather than the regulation 96-liter tank. Those infractions gave the win to the #56 Porsche. Now, you might be of the opinion that a mere 0.1 of a liter of extra fuel is nothing to quibble about but multiply that by multiple refuelings and you have a distinct advantage over the competition. It just goes to show that you need to be at the very top of your game if you want to win Le Mans.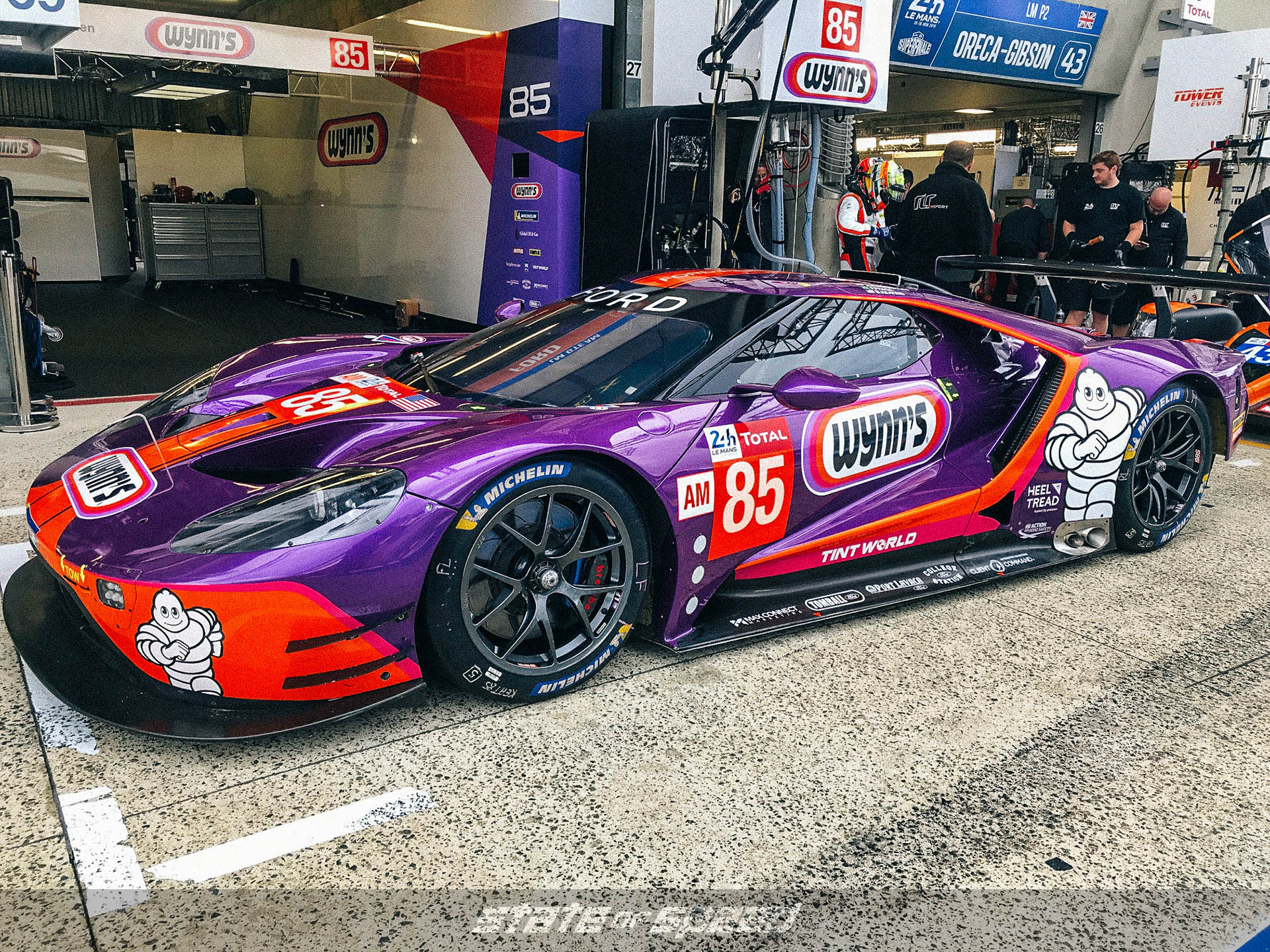 John Hotchkis Jr., of Hotchkis Sport Suspension, who supplied most of the photographs used here, raced under the Wynn's banner with his father at Le Mans in 1989.   His father and Bob Kirby brought Wynn's to Le Mans in 1977.  Hotchkis Jr said, "I designed the Wynn's livery that caught current Wynn's driver/team owner Ben Keating's attention when I was at Art Center College in 1986 and it ​was first used on the IMSA Hotchkis Racing Porsche 962 in 1987. We ran with Wynn's sponsorship at Le Mans five times until 1989. This is the first time Wynn's has been back to Le Mans in 30 years and the ultimate result was a real downer.Racing needs an uplifting feel good story, especially with the controversial overall result, and that finish was good story."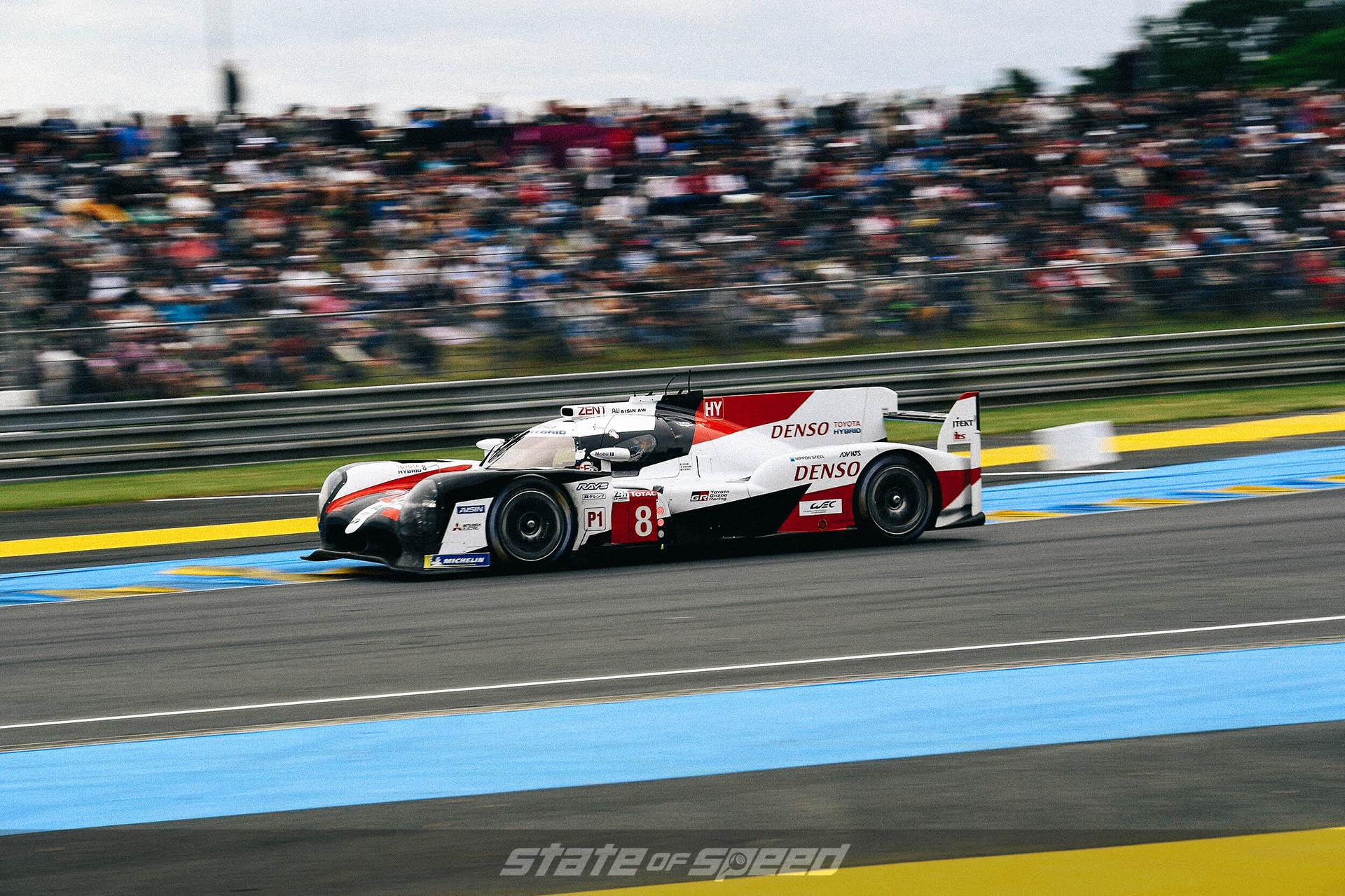 As usual, more than 250,000 spectators turned out for the 87th running of Le Mans and, as usual, it didn't disappoint. Indeed, as is viewed as the "Burning Man' of motorsports. For more info on Le Mans visit www.europeanlemansseries.com