Toyota's New Supra Lineup Includes Lighter 2.0L 4-Cylinder Engine Option
Feb 18, 2020 – Toyota announced that they will be bringing updates to the new 2021 A90 Supra. Engine wise, the 3.0L turbo engine has been reworked to produce more power and torque on the upper end. Toyota is predicting that the new engine setup will push the 2021 Supra from 0-60 in 3.9 seconds. To the dismay of many old-school heads, the 2021 Supra will retain the 8 speed automatic transmission offered in the original model. (But don't worry, you can get a new 2020 Corolla with a stick shift.)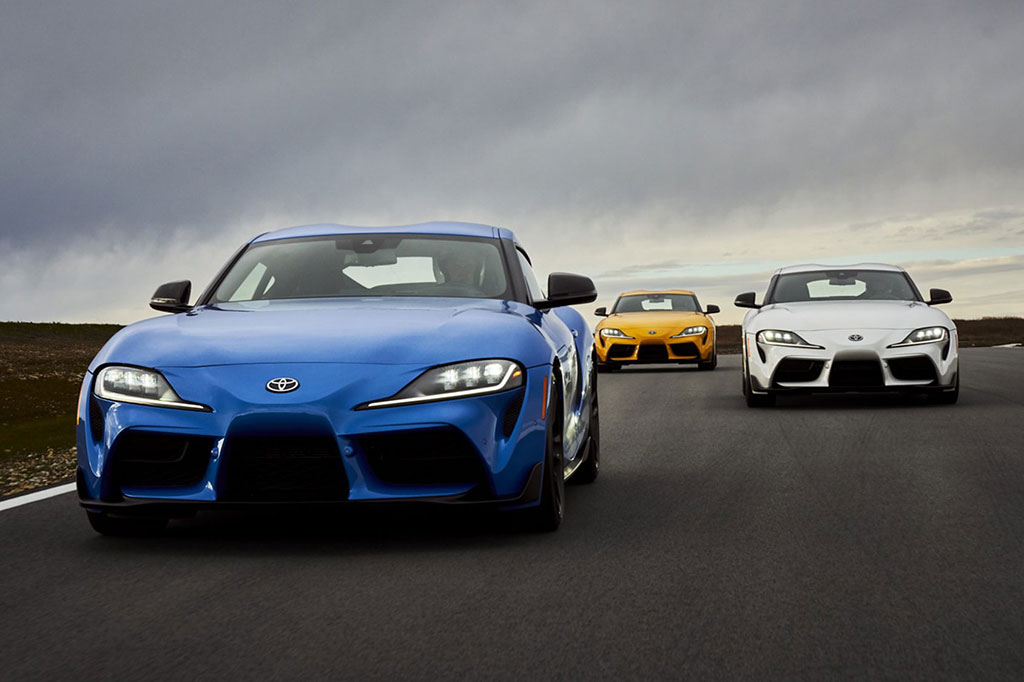 The A90 also brings retuned electronic control units like electric power steering, adaptive variable suspension, vehicle stability control, and its active differential. This is paired with upgraded suspension components and bracing to improve chassis rigidity. This is stated to improve stability through quick transitions and compound turns.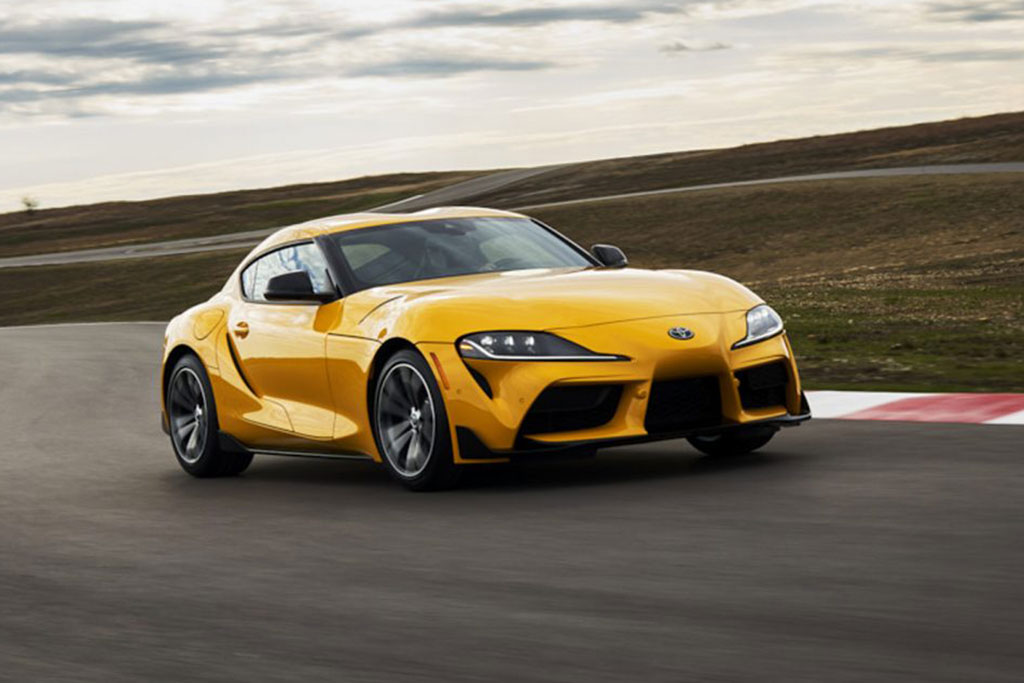 The biggest news came from the announcement that a 2.0 liter turbo 4 banger will be joining the lineup. Toyota mentioned that the new 2.0L A90 Supra will serve as an intermediate option for those shopping for a Toyota sports car with the 86 being on the entry level and 3.0L Supra on the premium end. This mirrors the 2 tier option format offered by Toyota in the past Supra models. Apparently, this will bring the cost down a fair bit to encourage buyers that this new Supra won't be more than you can afford, pal. We're sure to see a lot more of these flooding shows much like we saw in SEMA Show 2019.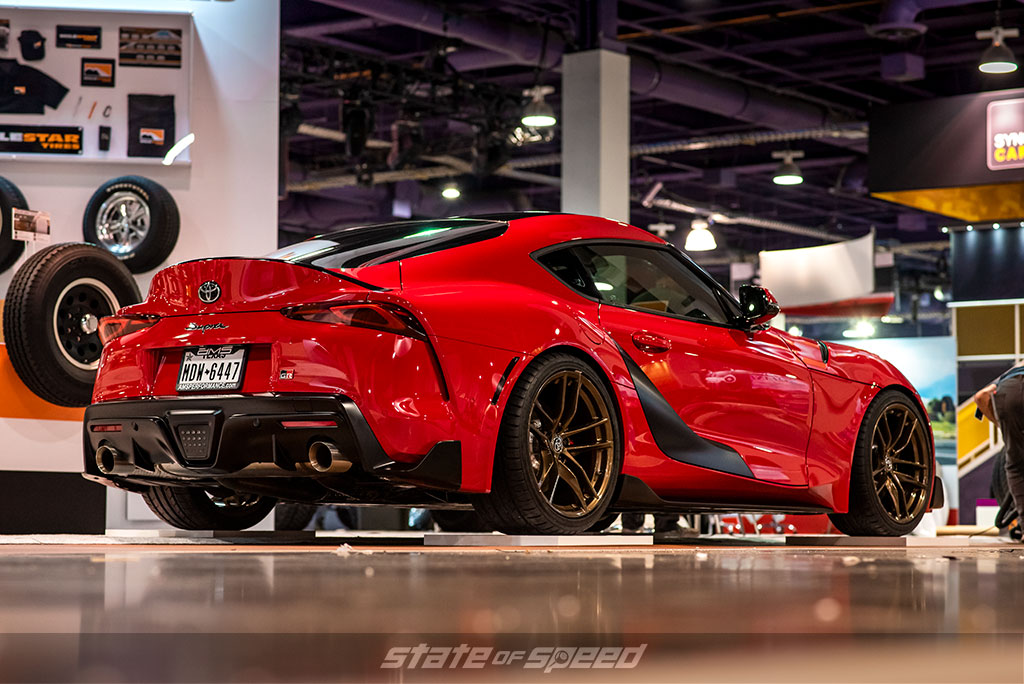 Check out our Supra coverage of SEMA Show 2019 here.
Along with the smaller engine, Toyota touted that the 2.0 Supra will be a whole 200 pounds lighter than the 3.0 model, but still retaining its 50/50 weight distribution. This is done by weight reduction being spread throughout the whole body of the car. Some of these reductions include smaller front brake rotors than the 3.0 and single piston calipers as opposed to 4 piston featured in the premium, standard speaker layout, and good old fashioned manual adjustable seats.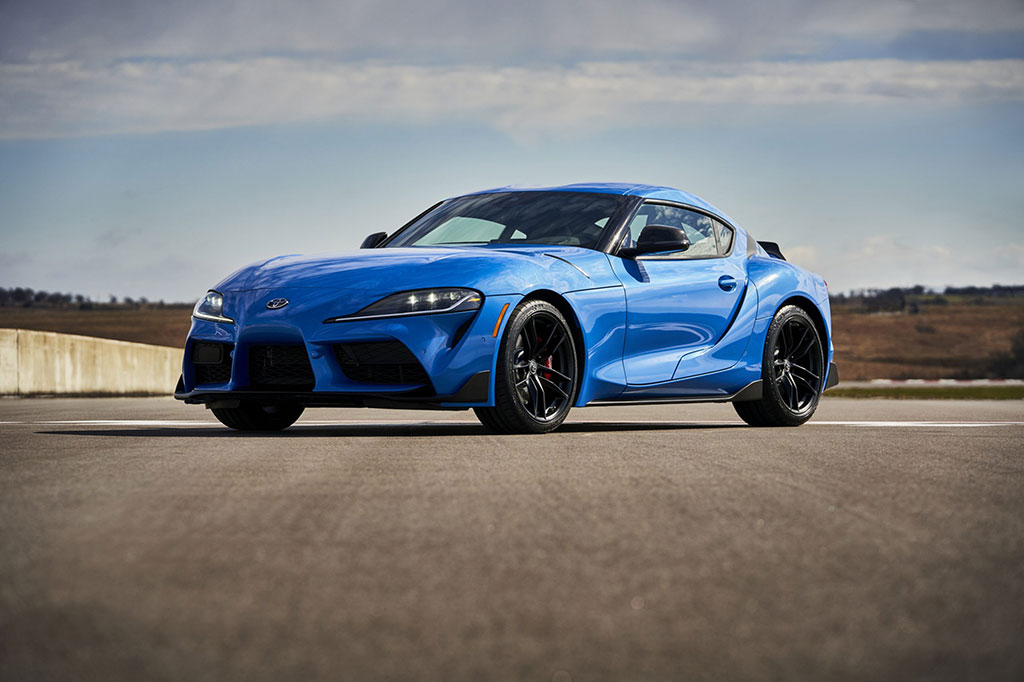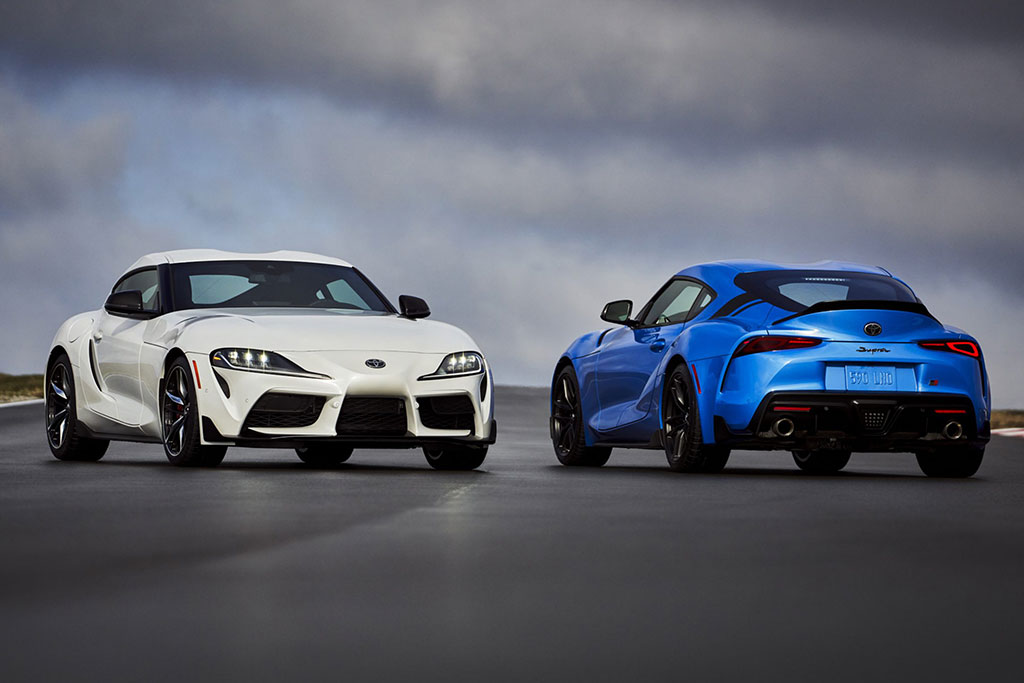 The new 2021 Supra is undoubtedly doubling down on providing the public with an affordable sports car. With a more affordable option, we're hoping to see more of these on the road and in the hands of enthusiasts who want to build on the platform just like its predecessor.