Bonneville – The World's Fastest Racetrack
The World's Fastest Racetrack is a big name to live up to but Bonneville is a big place and folks have been chasing records at the Bonneville Salt Flats, Utah, since the 1930s. The fastest man on the salt is Brit Richard Noble who went 633.468 mph in 1983 in Thrust II. His next car, Thrust SSC, driven by Andy Green, upped the land speed record to the current 763.035 but that was at Blackrock Desert, now home of Burning Man, consequently, Noble remains the fastest man at Bonneville.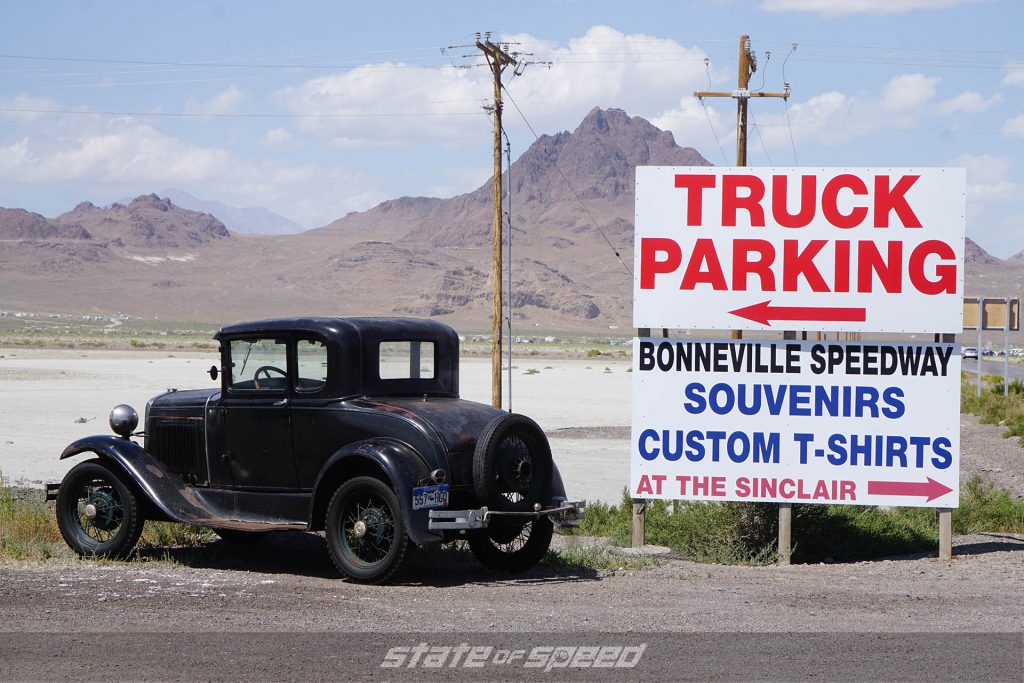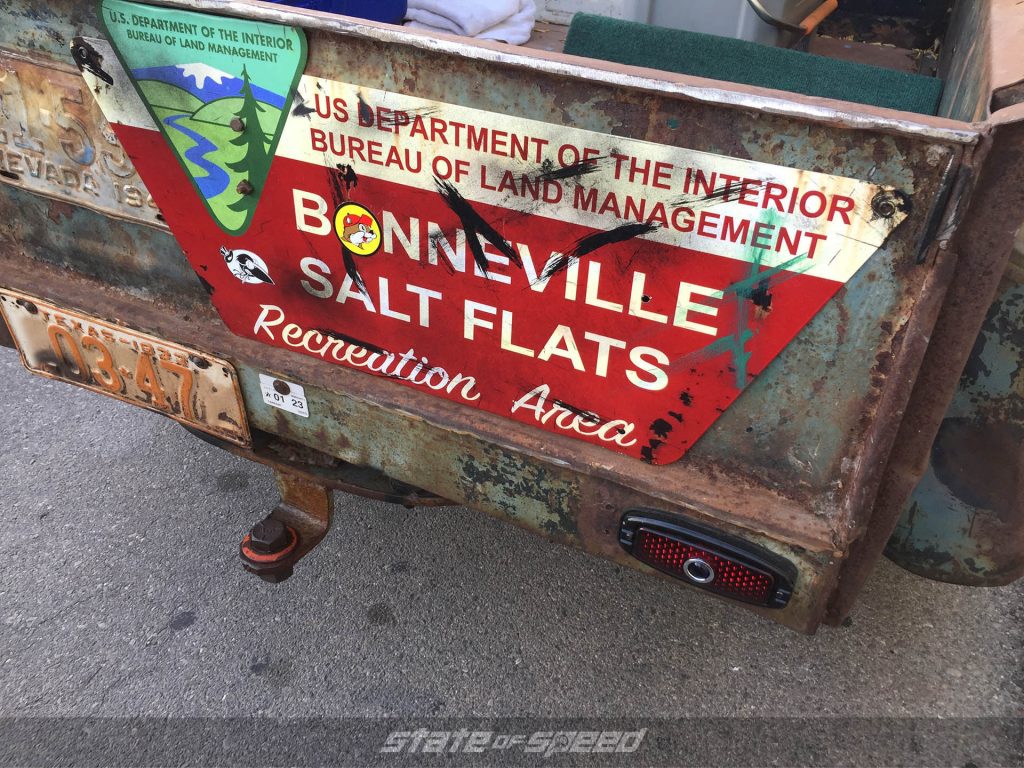 I've been making the pilgrimage to what we racers call The Great White Dyno since 1975, mostly as a spectator/journalist but in the early 2000s myself and hot rod builder Jimmy Shine raced a 1928 Model A Roadster that eventually set a land speed record at 208.454 mph. It wasn't easy, it took us about six years to get the record and involved taking the car to the wind tunnel at MIRA in England where we gained some 'free' horsepower.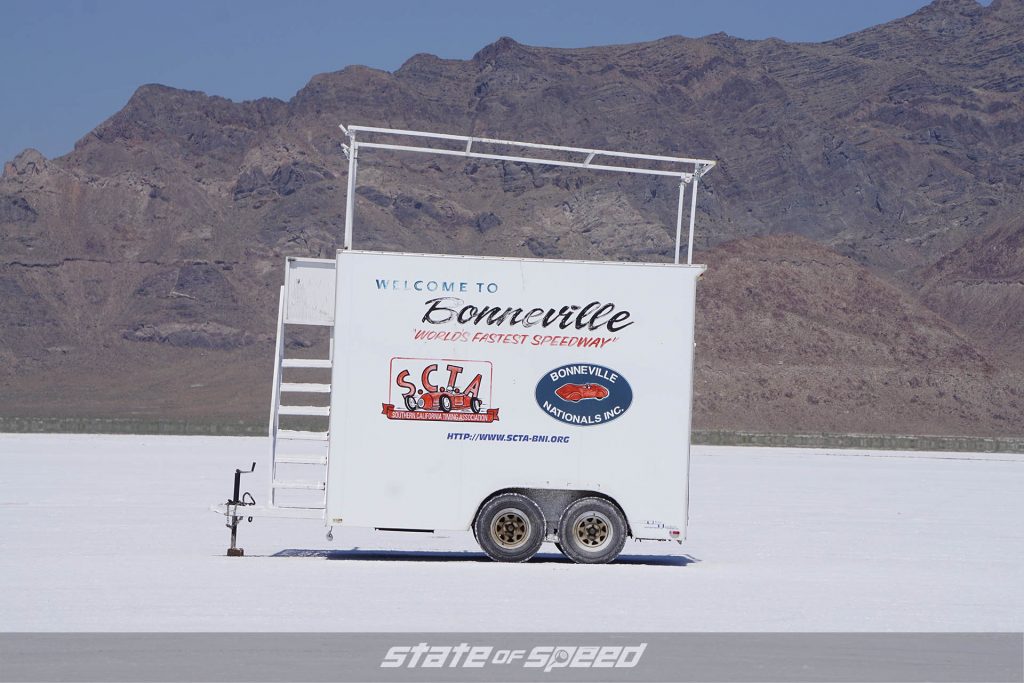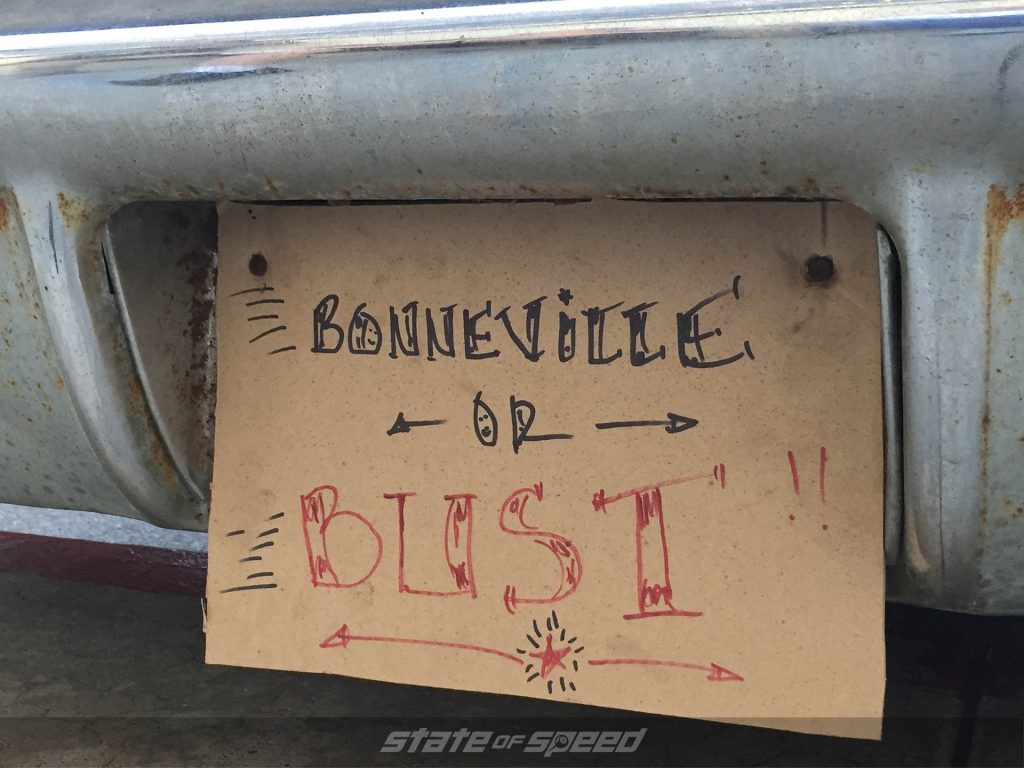 The main sanctioning body for land speed racing in the US is the Southern California Timing Association (SCTA) that was formed in 1937 by car clubs that were racing at the various dry lake beds north of Los Angeles. Eventually, they settled on El Mirage where they still race May through November except in August when the group decamps to Bonneville for the annual Speed Week that began in 1949.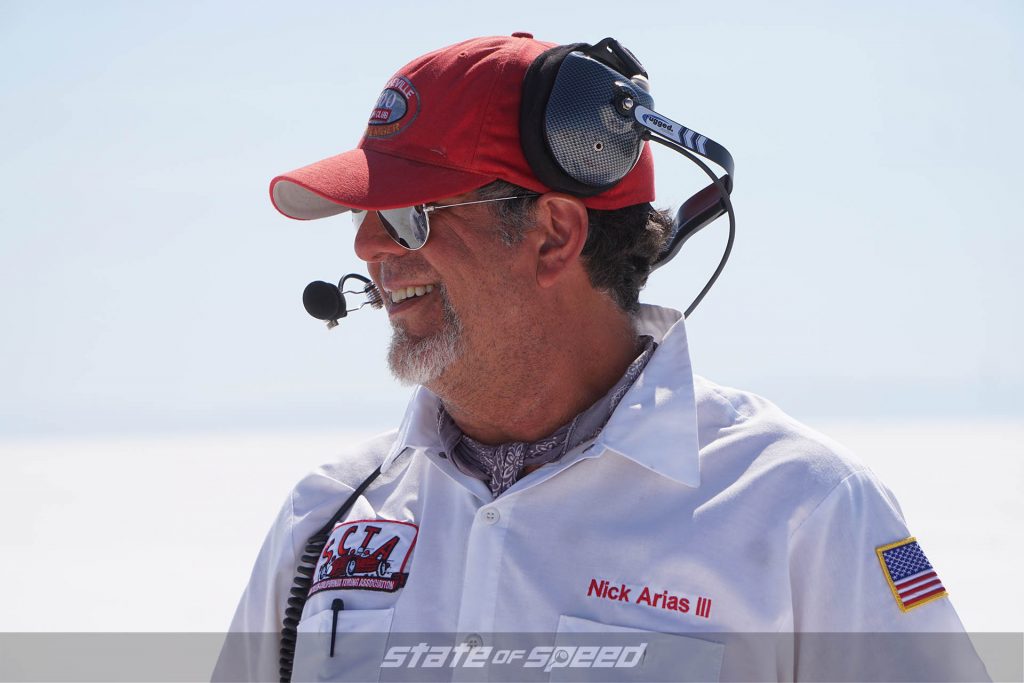 Unfortunately, heavy winter rains cut a groove north to south right through the 1.3-mile El Mirage course. The Bureau of Land Management, the SCTA and a group called The Friends of El Mirage have been trying to fill the fissure but so far to no avail. It may mean no racing at all this year. Thankfully, the SCTA has access to the Bonneville Salt Flats but that too is a living desert where this year rain on the night before Speed Week all but devastated the event turning the salt into a spongy, mushy mess. Plenty of runs were made but few records were broken.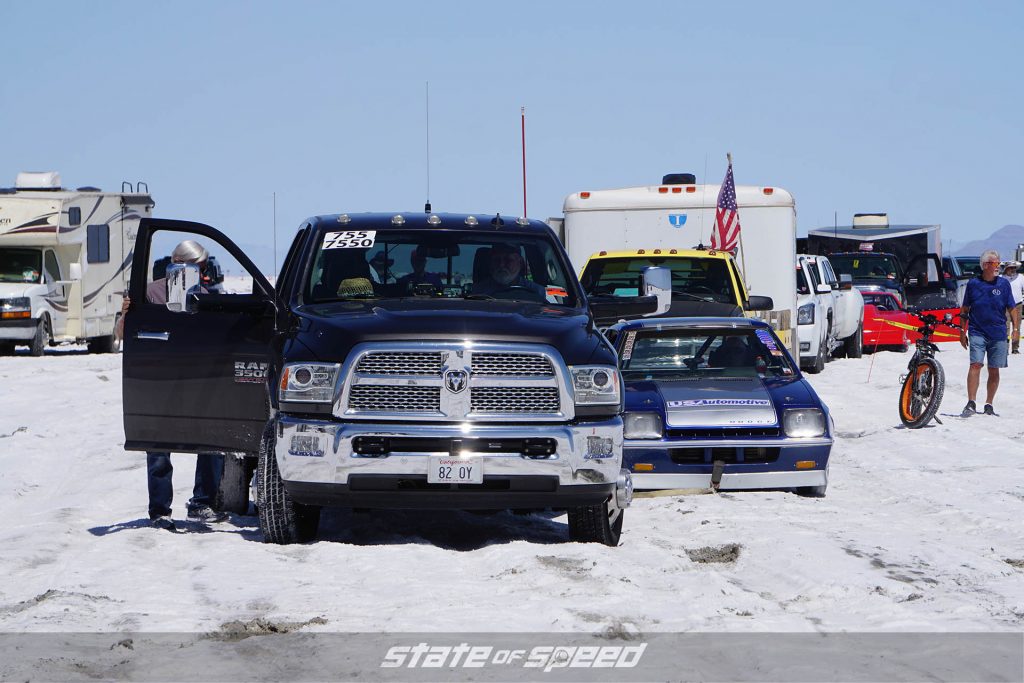 For example, in October 2018, Rick Vesco's Turbinator II became the first wheel-driven car to exceed 500 mph with a run at 503.332. Driver Dave Spangler manage only 81 mph this past August because of the fast deteriorating surface. Fastest speed of the meet and the associated HOT ROD Magazine trophy went to George Poteet driving his Speed Demon streamliner to 369.533 mph that was well below his previous top speed of 469 mph. Other 'fast cars' such as Marlo Triet's Target 550 driven by bike race Valerie Thompson managed 270.762 while Tom Flattery in Salt Shark topped out at 290.568.  Less than 25 records were broken and none were over 200 mph.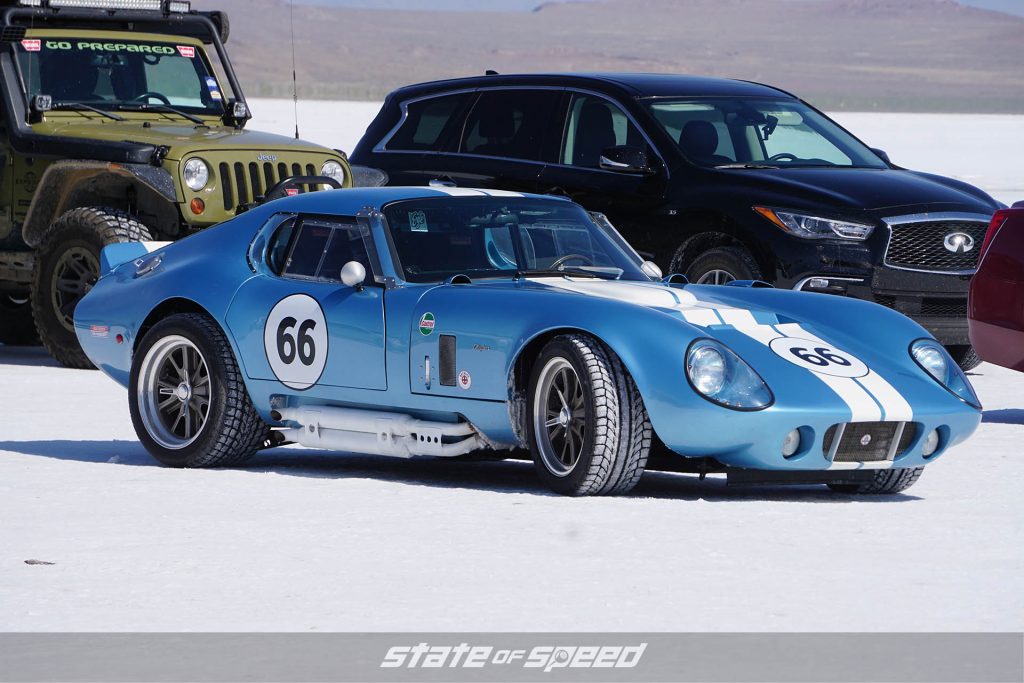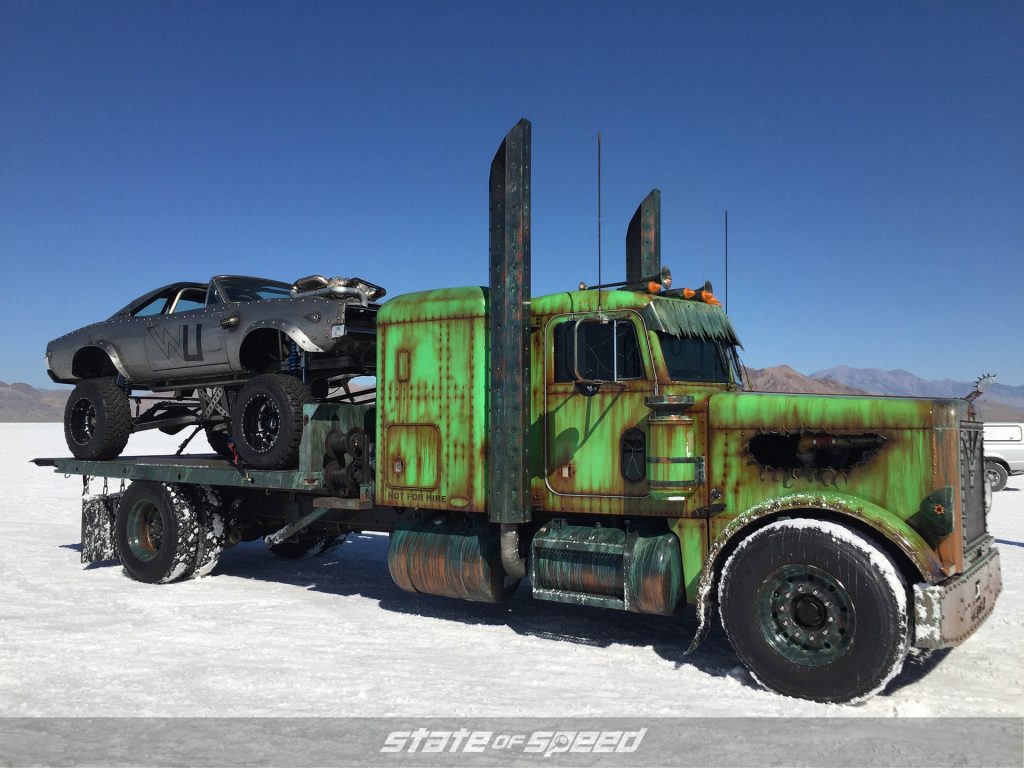 And therein lies the problem with land speed racing and record setting, the lack of test facilities and indeed tracks. Besides the SCTA-BNI.org there is the Utah Salt Flats Racers Association that hosts the World of Speed event at Bonneville in September. There is also the East Coast Timing Association that sanction speed events on airfields including Blytheville International Airport, a disused Strategic Air Command base in Arkansas, north of Memphis.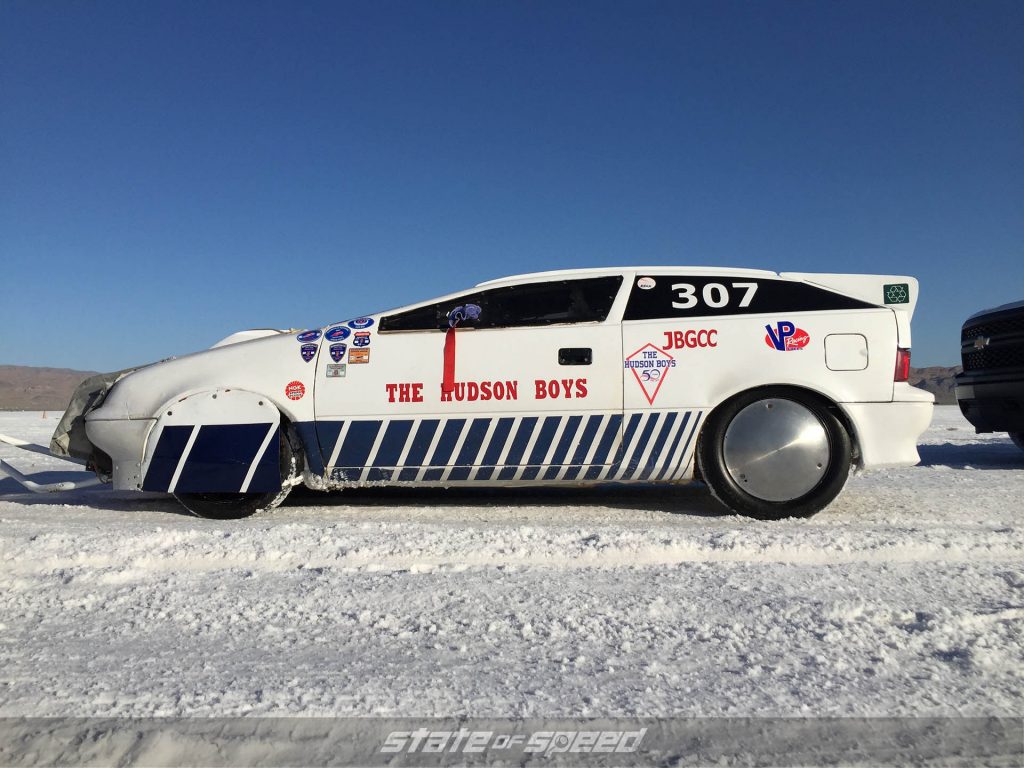 Unfortunately, land speed racing is a tough sell as a spectator sport as apart from the start area the vehicles are some distance away for safety reasons and the action is less than exciting. That said, at this year's Speed Week our friend Dave Davidson spun his #911 '34 Ford Roadster and went through the speed traps at 241 mph—backwards. Conditions notwithstanding, Dave usually wheels his roadster to speeds in excess of 300 mph but salt conditions this year were not conducive to record breaking.
Electrics and hybrids could well spell the future for land speed racing…
That said, over on the 1-mile, so-called 'Rookie Course', some found traction including Greg Tracy driving Dennis Palatov's all-electric D2EV sports car. On that slippery, one-mile track Greg went a staggering 196.96 mph. Incidentally, Greg also came second in the unlimited class at this year's Pike's Peak hill climb in the same car.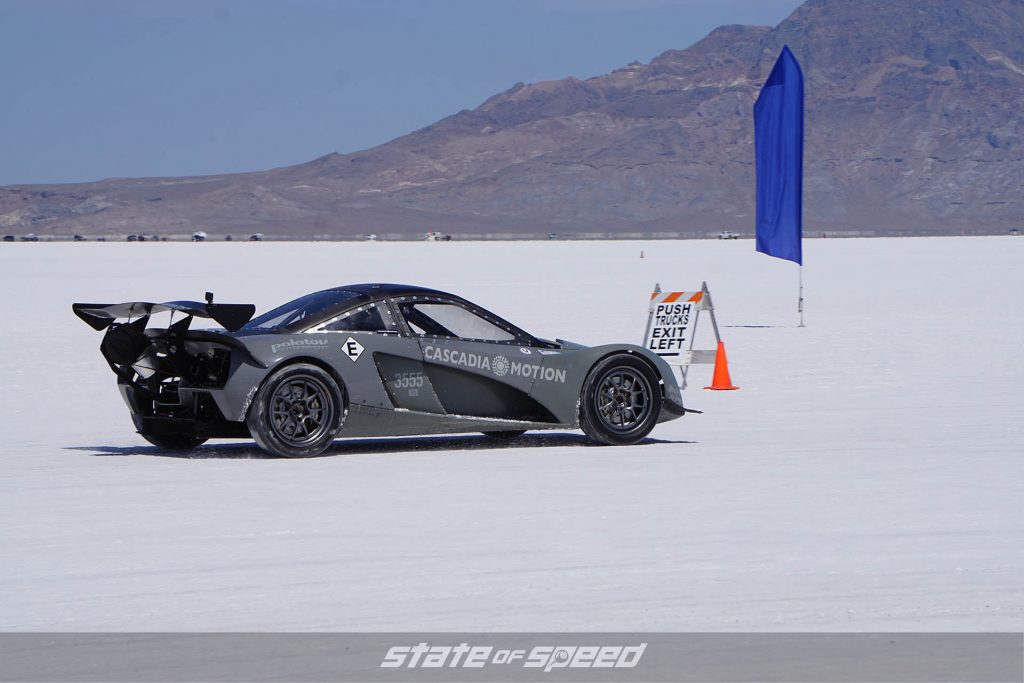 Electrics and hybrids could well spell the future for land speed racing and the current top speed record for an electric vehicle is 314.958 set in 2004 by Roger Schroer driving the Ohio State University's Venturi 'Buckeye Bullet'.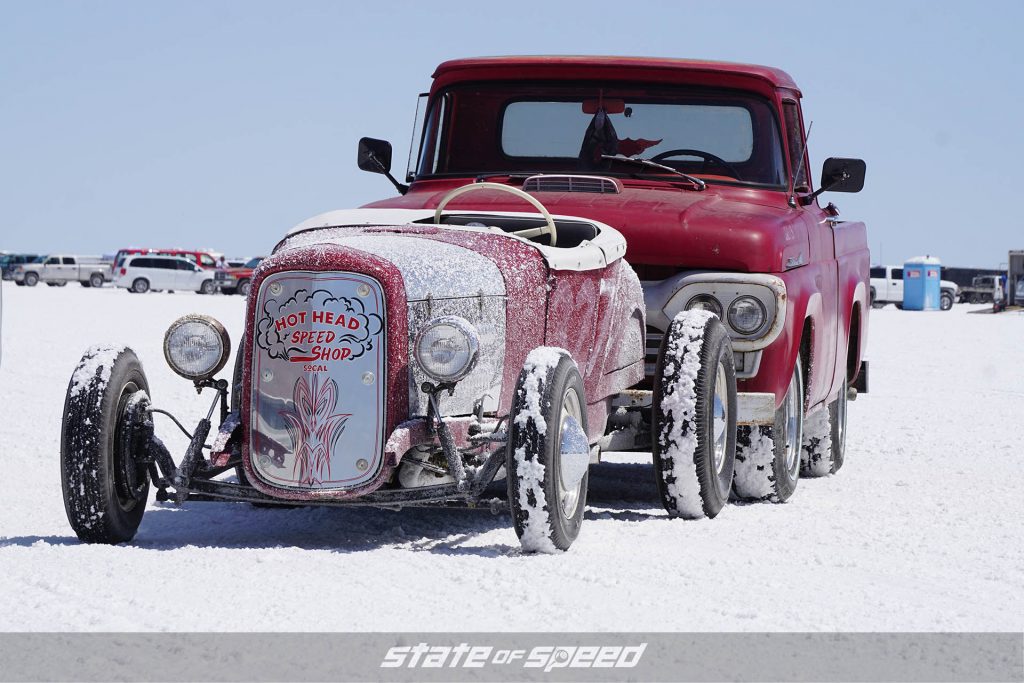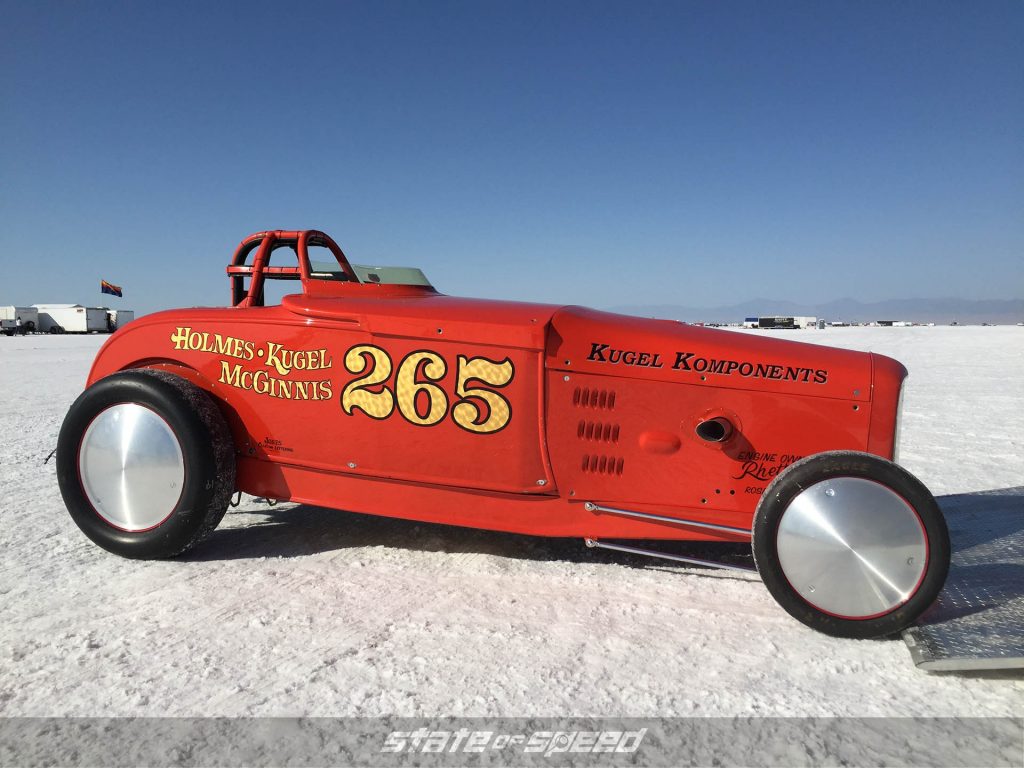 While the world of land speed racing will no doubt eventually succumb to modern technology for the present the 'infernal' combustion engine continues to rule the roost. However, old school brute force is quickly giving way to electronically controlled turbo'd engines. Evidence Ron Hope who has been chasing the elusive 'red hat' for many years.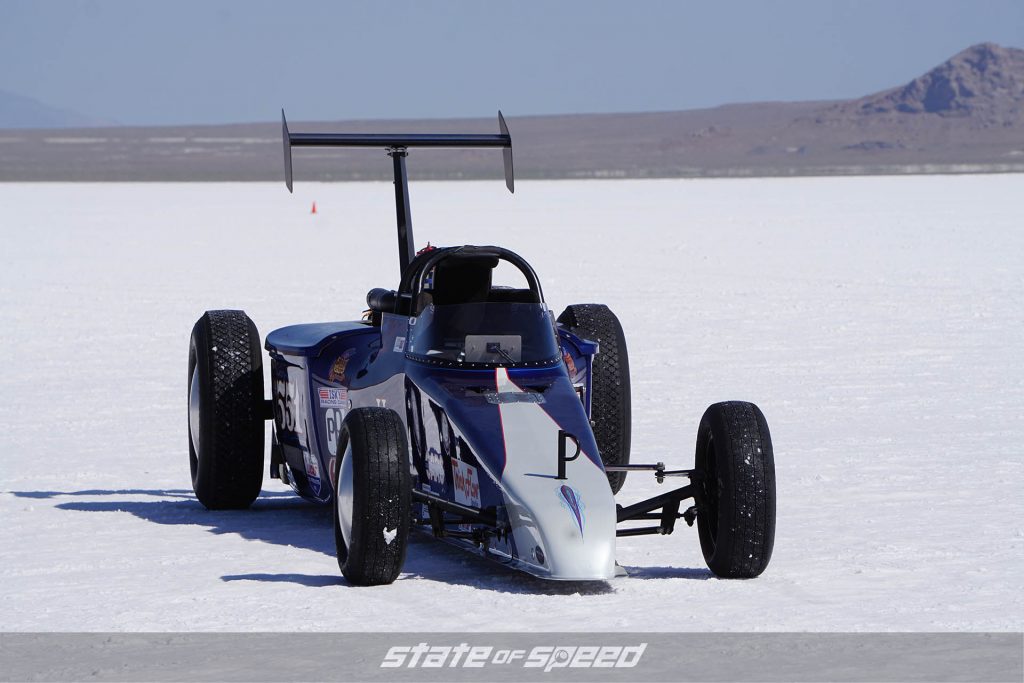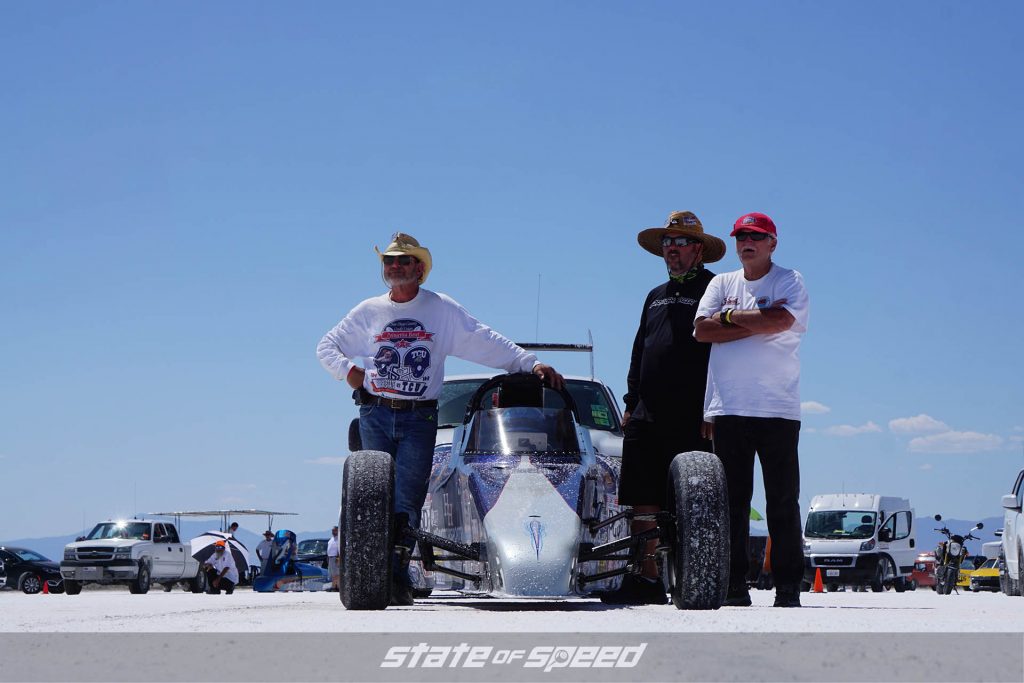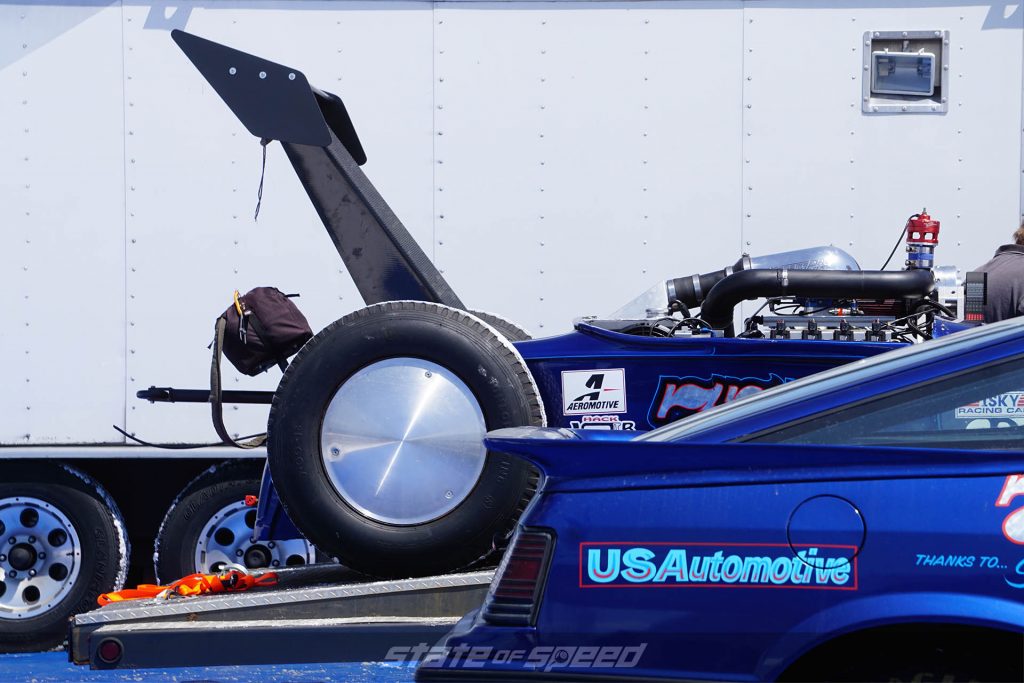 Most people are under the misconception that any run over the magic 200 mph automatically gives you entry into the exclusive Bonneville200mphClub.com and the celebratory red hat. Not even a record in excess of 200 gives you automatic entry because the Club has set arbitrary minimums. No doubt to keep their club somewhat exclusive.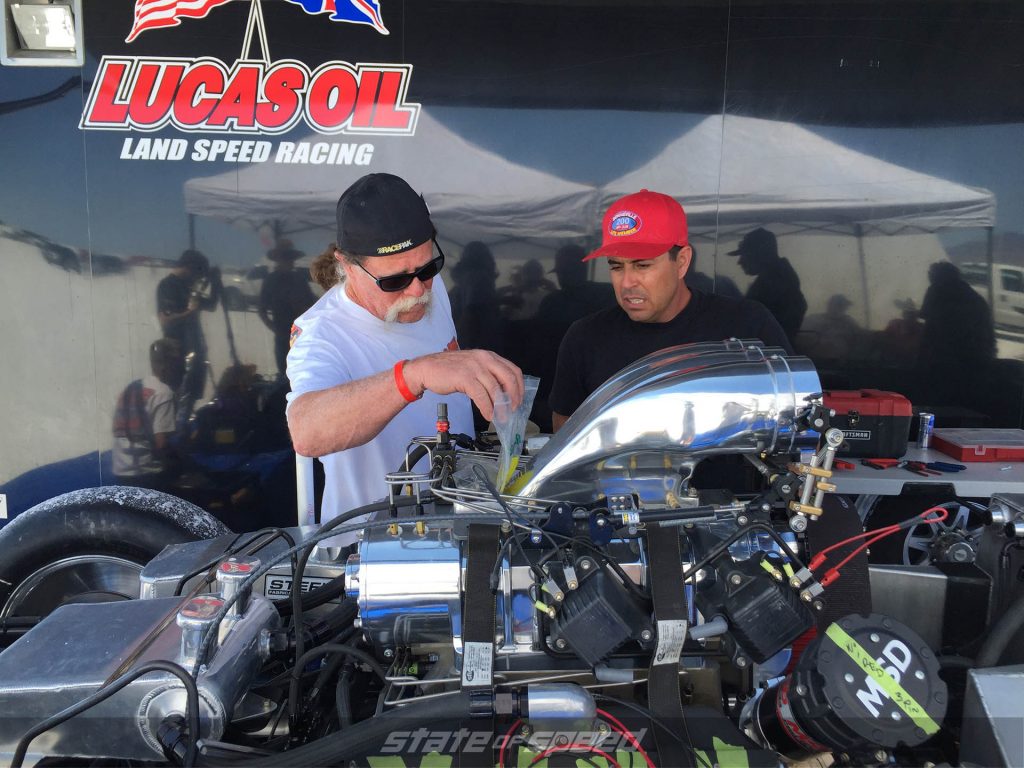 In Ron's case, he chased the Blown Modified Roadster record with a traditional top-blown Chevy but it was only when brother Steve switched to an electronically controlled, twin-turbo Chevy that they reached a speed of 257.729 mph, setting the record and getting the hat.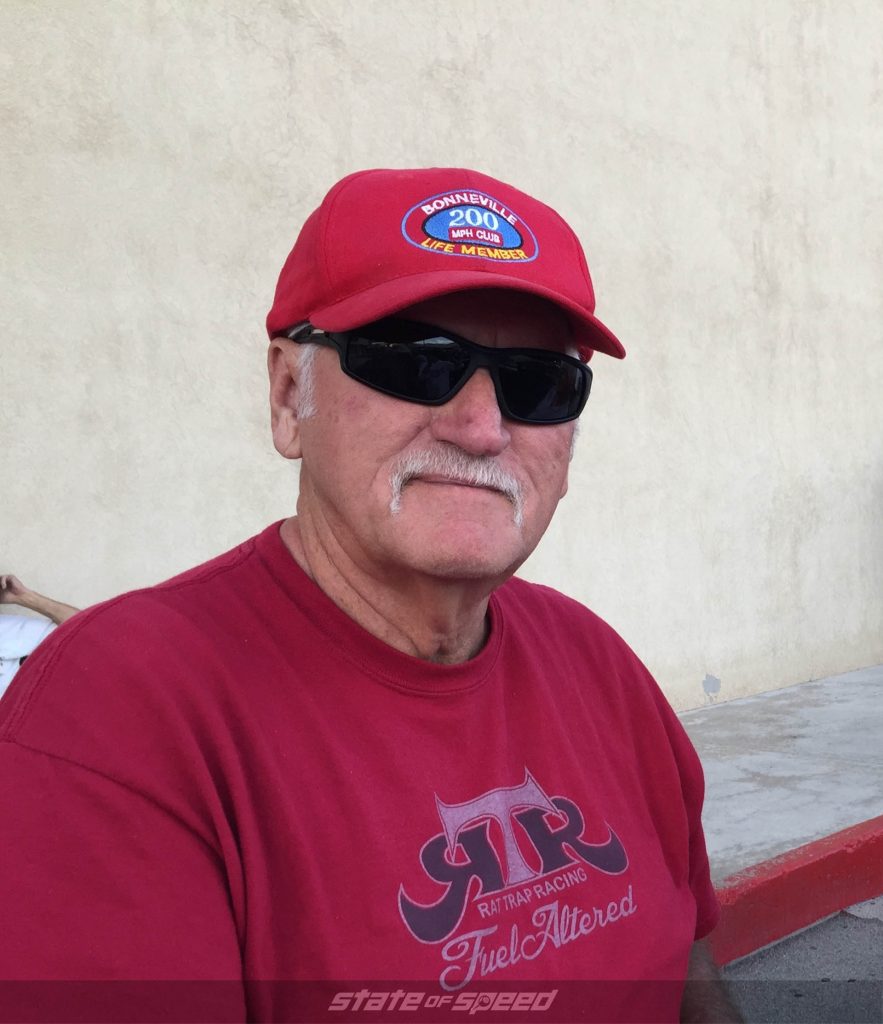 Brit Geoff Stilwell found himself in a similar 'no hat' situation. Geoff was bitten by the salt bug when Ron's son Brian Hope let him drive his Rear Engine Modified Roadster. Hooked, Geoff purchased a record-holding rear-engine '27 Ford Roadster and after a valiant effort from Bob Muravez, Bill Schultz and the late Sparky Perry set a record in 2018 at 258.569 mph, however, that was not good enough for the hat as the arbitrary minimum is a staggering 290 mph. Determined to get his $14 hat, Geoff turned to Mick Jenkins at MicksPaint.com for a complete rebuild with a big, blown Hemi built by Jon Beck, VintageHotRod.com, Chico, CA.
Brad Anderson supplied the 494 ci billet aluminum block that Beck filled with a Sonny Bryant crank and Bill Miller pistons and rods. Atop the motor is a 14-71 Blower Shop supercharger with a new Enderle progressive injector feeding a 63-percent nitro mix. Controlling the parameters is a Holley RacePak system ably installed by fellow racer Donny Cummins. Basically it's a $100,000, Top Fuel engine de-tuned to produce about 5,000 hp.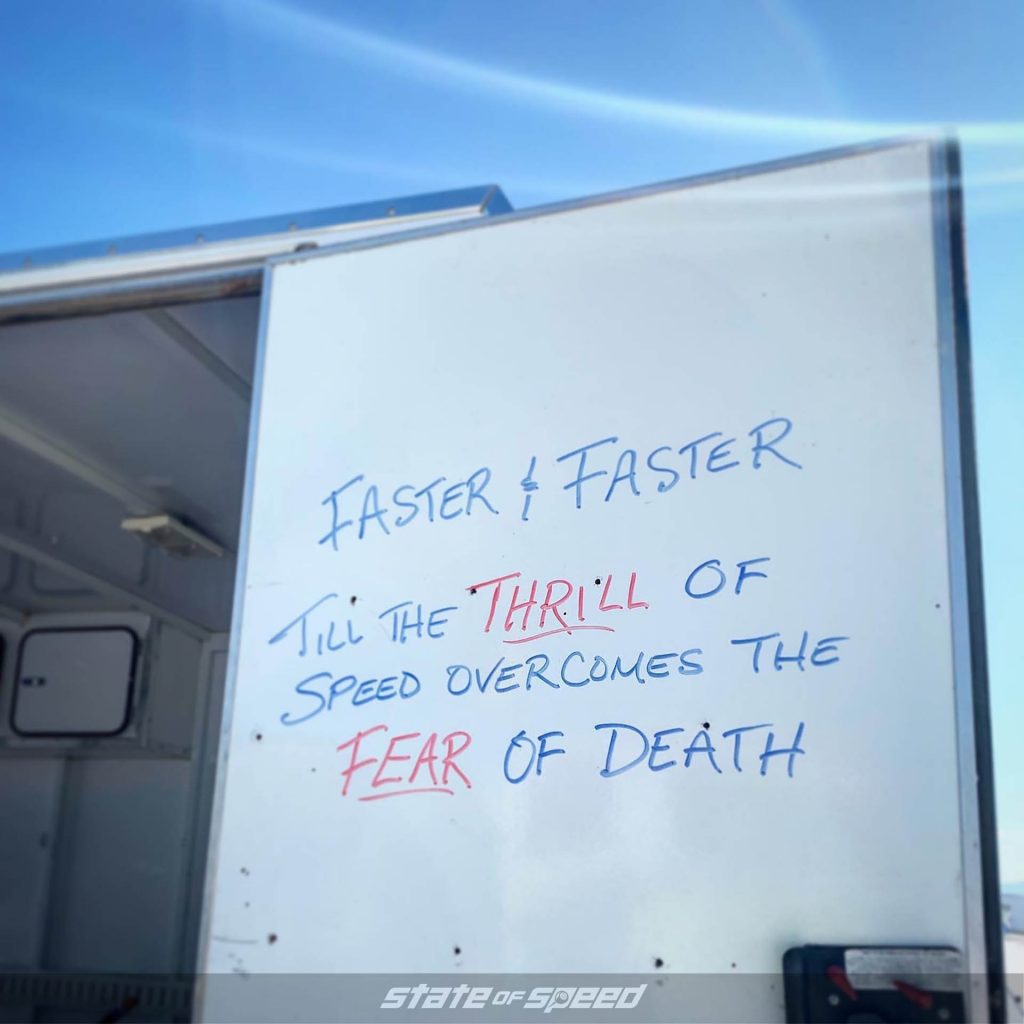 Unfortunately, some transmission problems and the abysmal salt conditions prevented Geoff making any runs at the August 2019 Speed Week. That hat will have to wait. Geoff wasn't alone though and all of the almost 500 racers who came from all corners of the globe faced the same problems. Within a couple of days the salt surface had deteriorated so much that the meet was called. Land speed racers are a resilient bunch though and they'll be back hoping, as always, for ideal conditions.