Green With Envy: The Rebellion Forge Racing BMW E30
Rebellion Forge Racing's "Live to Offend" BMW E30
While SEMA 2019 may seem like A90 Supra overload, builds like the Rebellion Forge Racing BMW E30 at the Meguiar's Booth are a breath of fresh air. The RFR E30 has all bases covered, with beautifully exposed custom engine fabrication work, an over-the-top racing-style interior, and a clean and tasteful widebody exterior.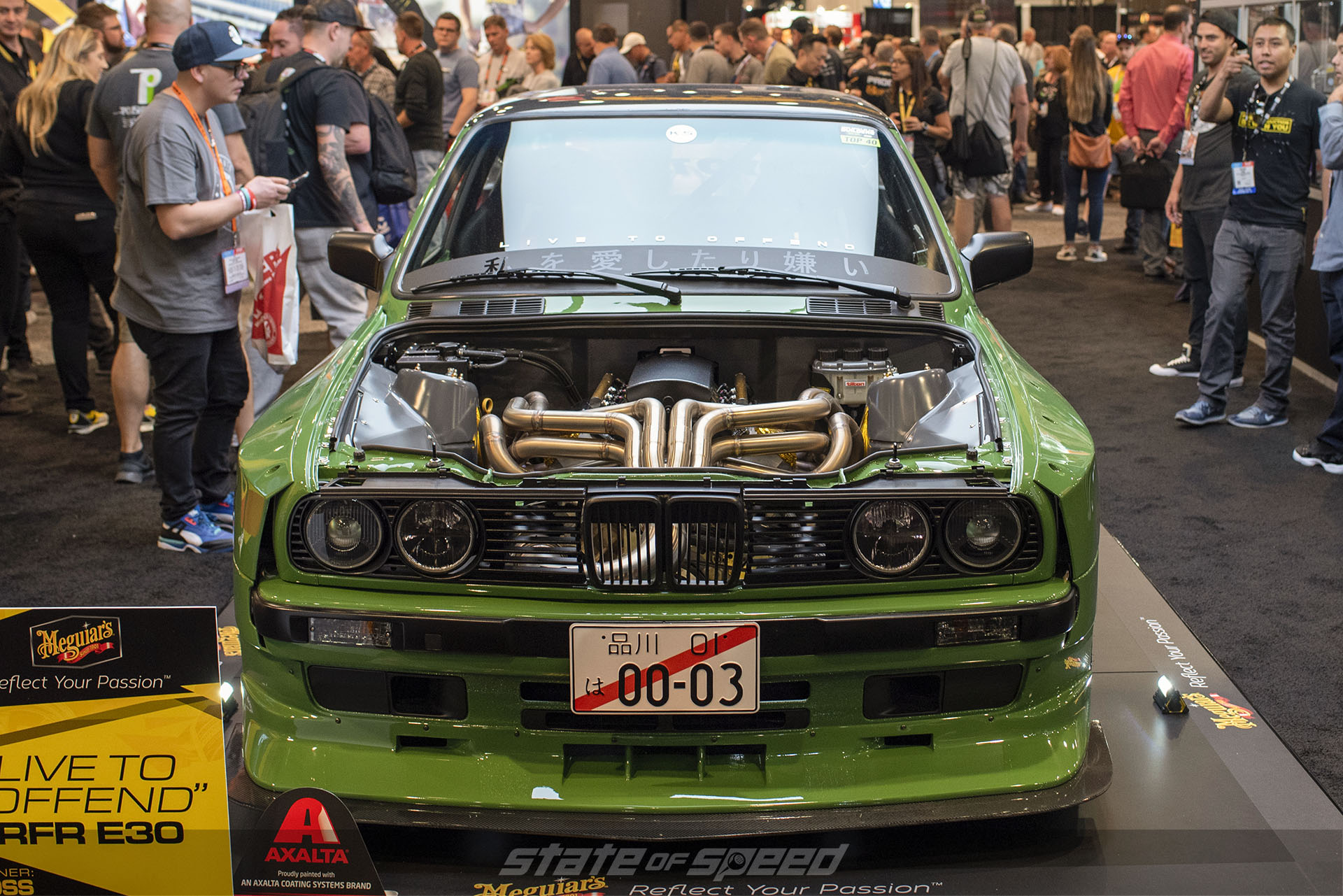 The build features the infamous E30 aftermarket widebody kit by Khyzyl Saleem and Eric Penelow's Live to Offend, which debuted on another amazing E30 build at last year's SEMA (Khyzyl's design skills can be found on another SEMA build, B is for Build's LS-engine swapped Huracan). The green exterior is topped off with a carbon fiber splitter, black custom Rotiform wheels, and an aggressive diffuser. The overall aesthetic hints at the Bōsōzoku style (especially with the banners and license plate) combined with aggressive aero and the bolted-on widebody look. While some of us at State of Speed feel a proper wing could finish the aero on this particular E30, sometimes less is more.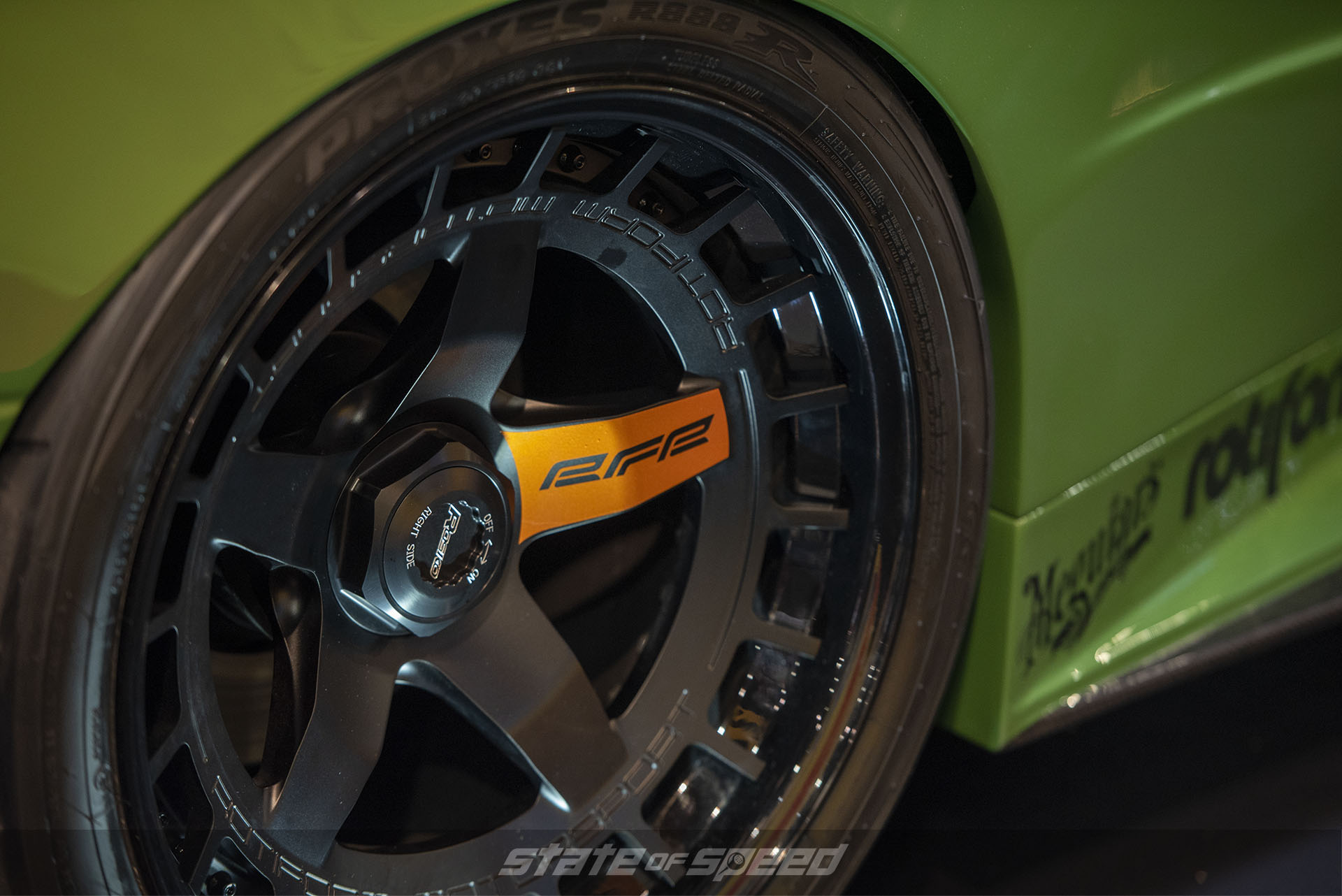 The interior has what you would expect from a SEMA build, with a focus on the fine details. Completely gutted out, the interior is covered rather than leaving the metal exposed. A race-ready roll cage and window vents have been installed. Lastly, the steering wheel, racing seats, and racing harnesses from Sabelt finish the inside.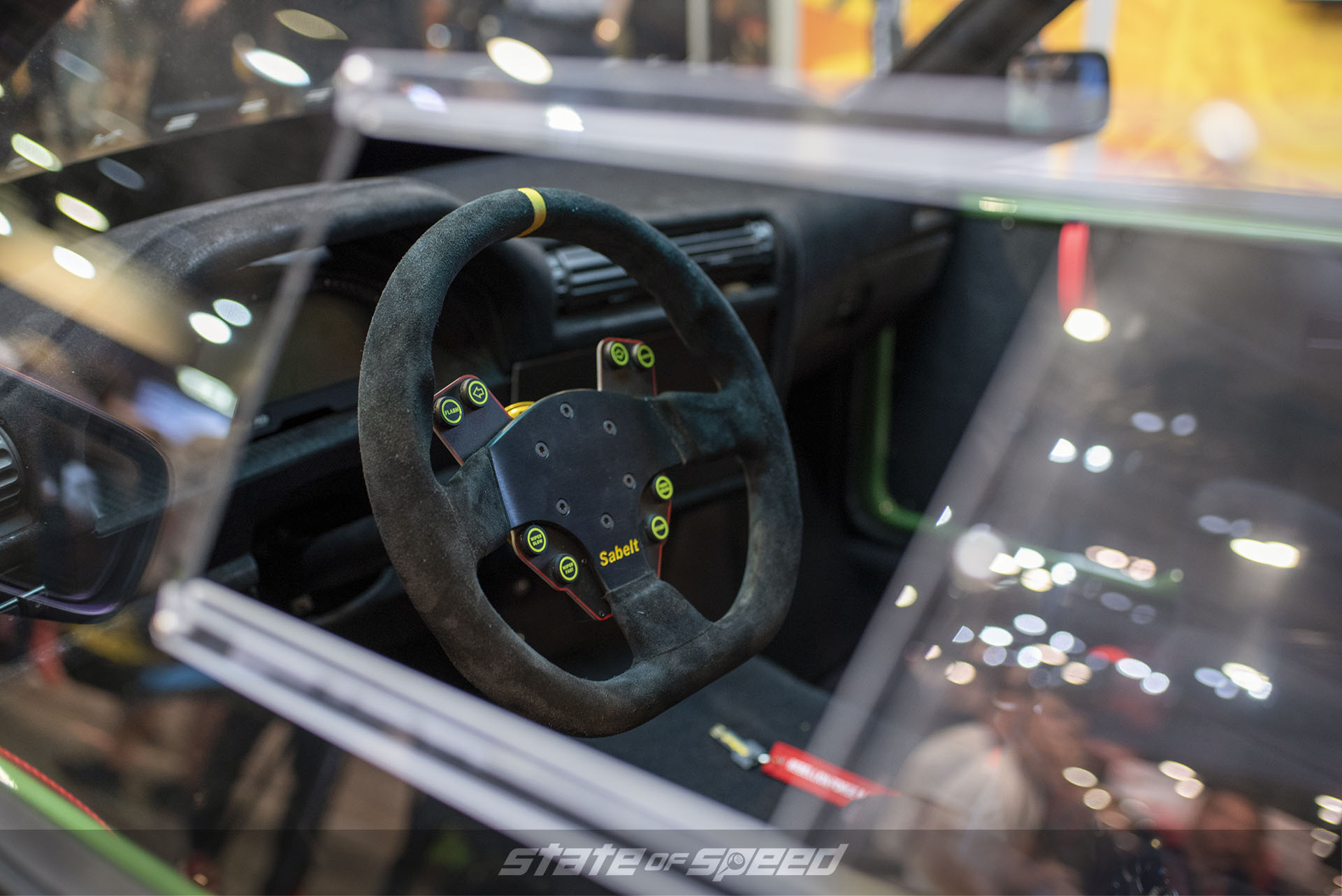 Rebellion Forge Racing's Kyle Ray, a SEMA Young Gun finalist, played a big role in this build, and it's amazing considering he's only under 27 (the fab work in this LS-swapped engine bay alone is something to be proud of). We're definitely looking forward to more future builds featuring his talent. What do you guys think of this E30 build?