Tony's Top Ten SEMA Builds
At this time of the year there's a worldwide buzz in the auto industry as it gears up for the annual SEMA Show. Today, the acronym stands for Specialty Equipment Market Association but back when it began in 1963 the letters stood for Speed Equipment Manufacturer's Association. These were the boys that made cars go fast and to spread the word they formed a trade association and got together under Dodger Stadium to sell their speed secrets.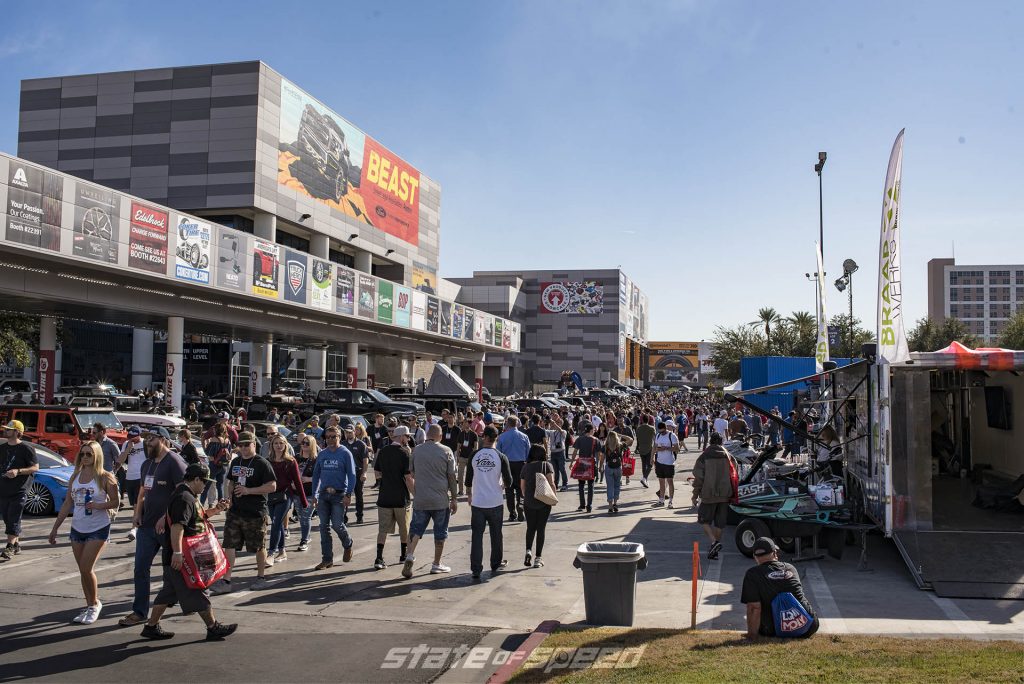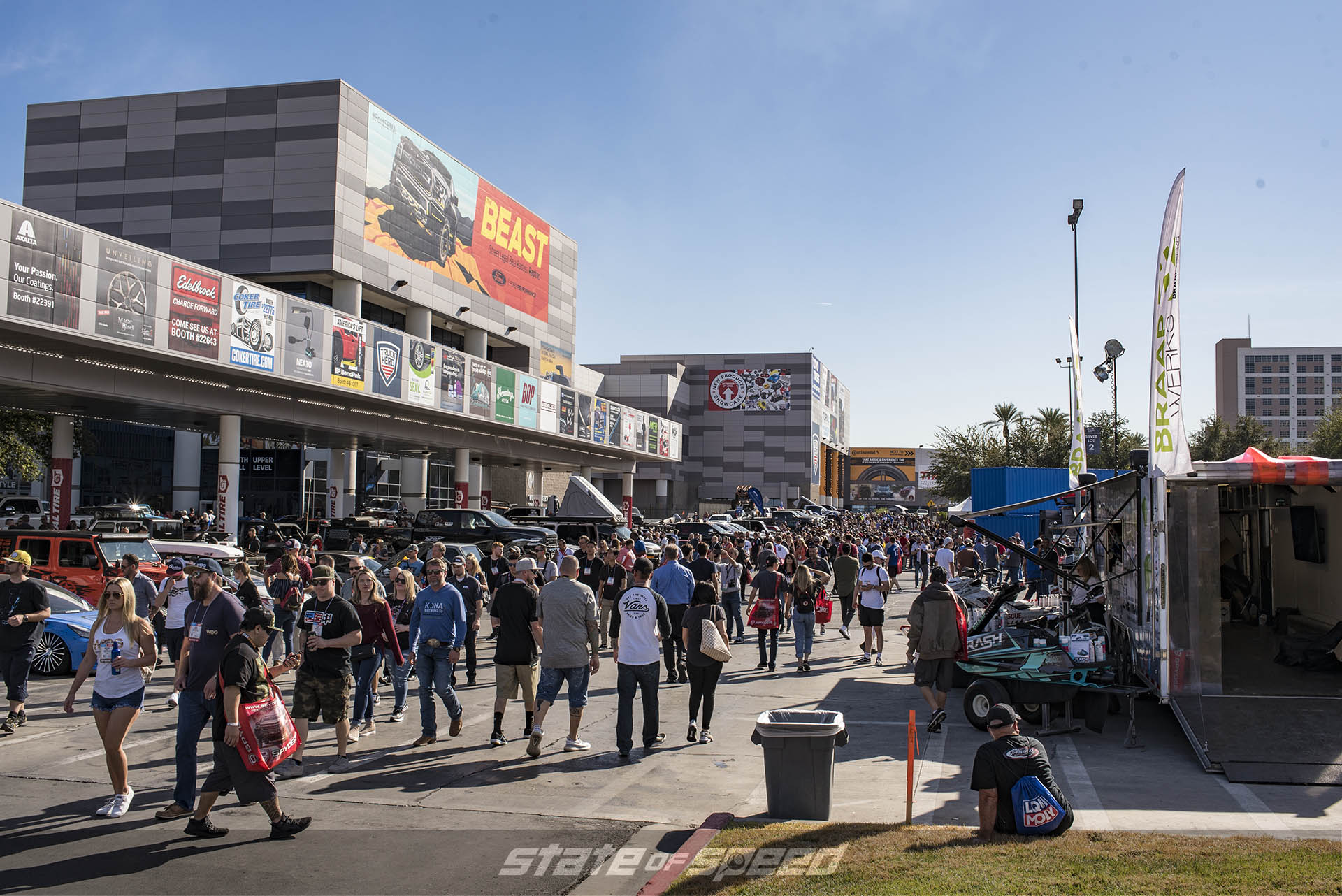 Now, almost 60 years on, SEMA has grown to be an international powerhouse with the largest automotive trade show in the world. Unfortunately, the show, held annually in Las Vegas, is not open to the public but through the wonders of modern technology the world can see what goes down in 'Lost Wages.' What happens in Vegas no longer stays in Vegas.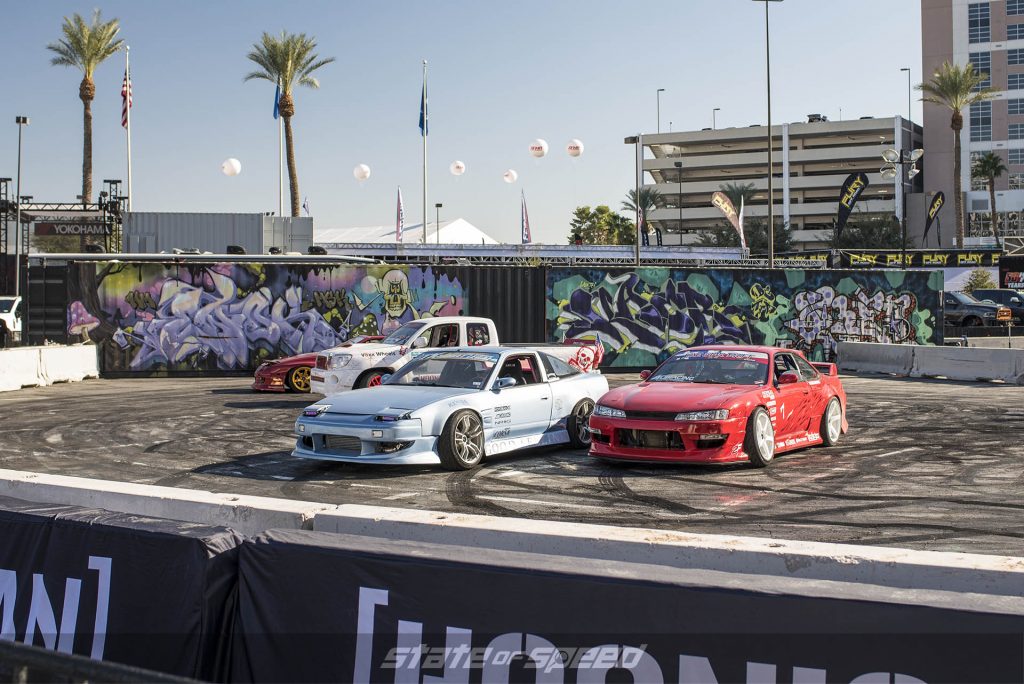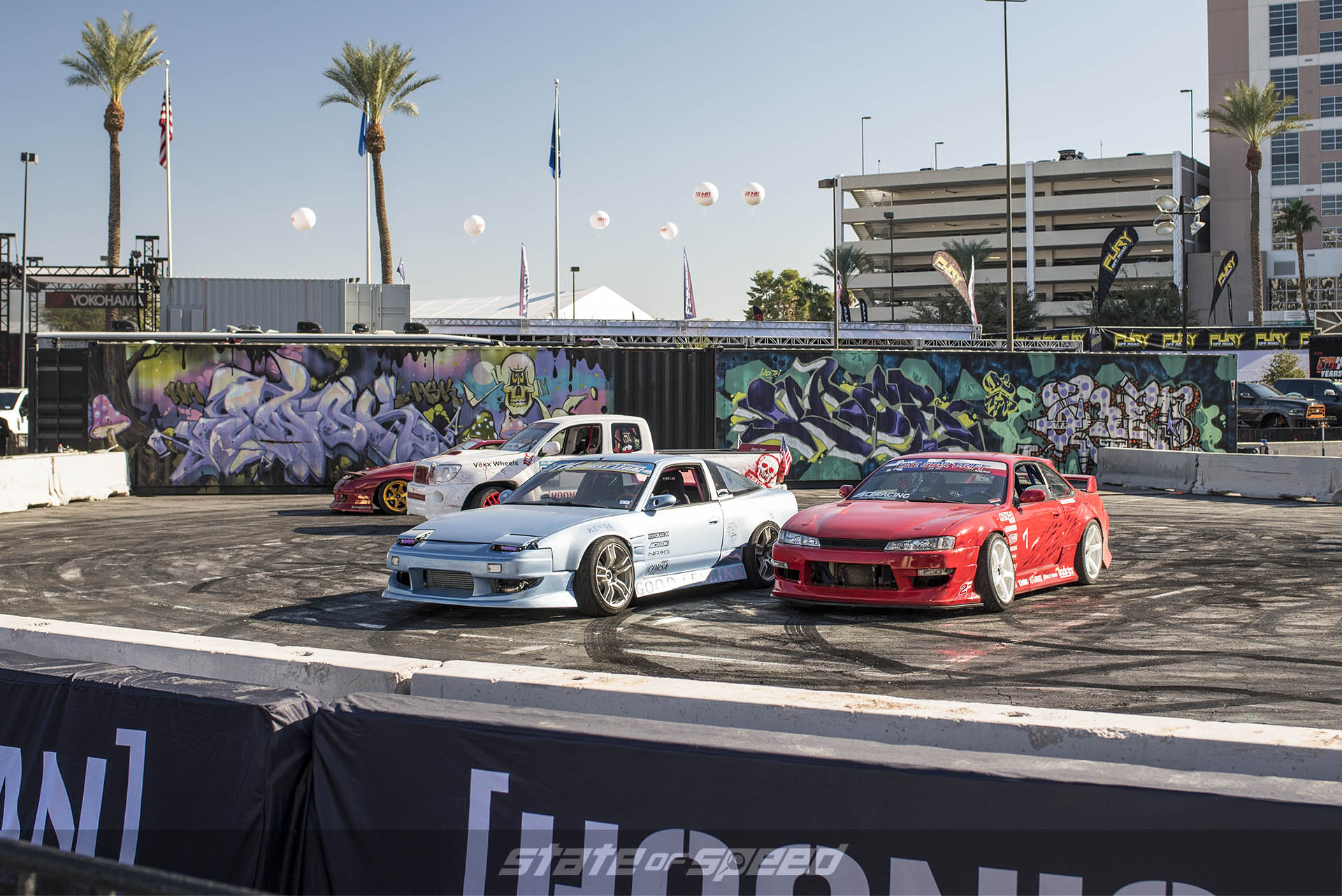 When I began working the show almost 30 years ago there were almost no vehicles displayed in the show. It was purely a trade event with sellers and buyers. Then vendors began to realize that displaying their products on a vehicle attracted attention and the concept of display and project vehicles began to explode. SEMA is now regarded as the largest auto show in the world with more than 1,500 custom vehicles on display.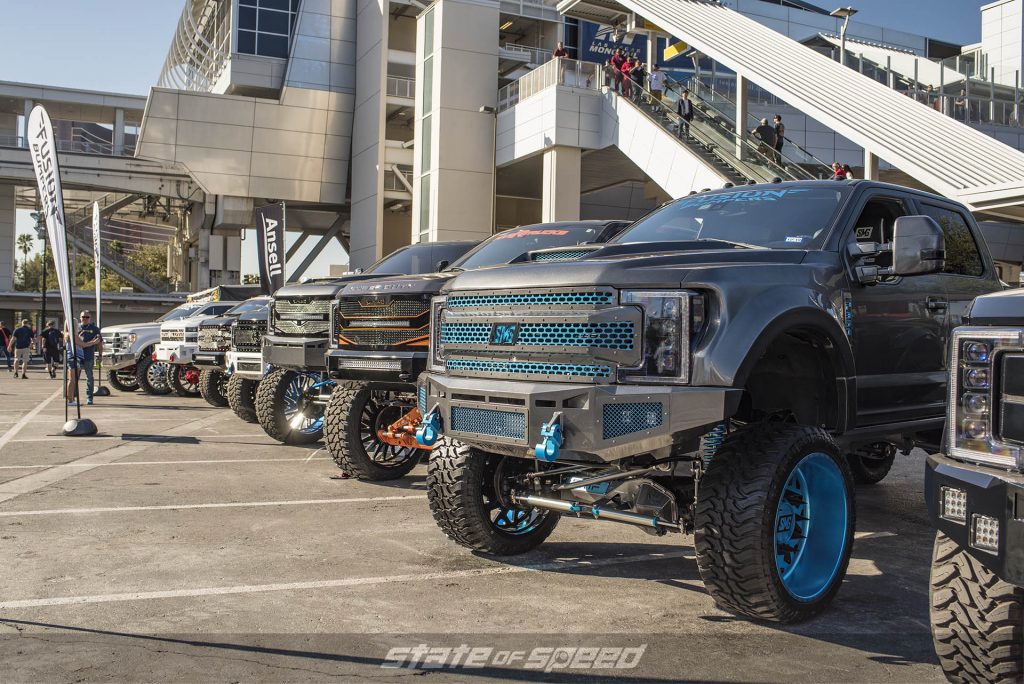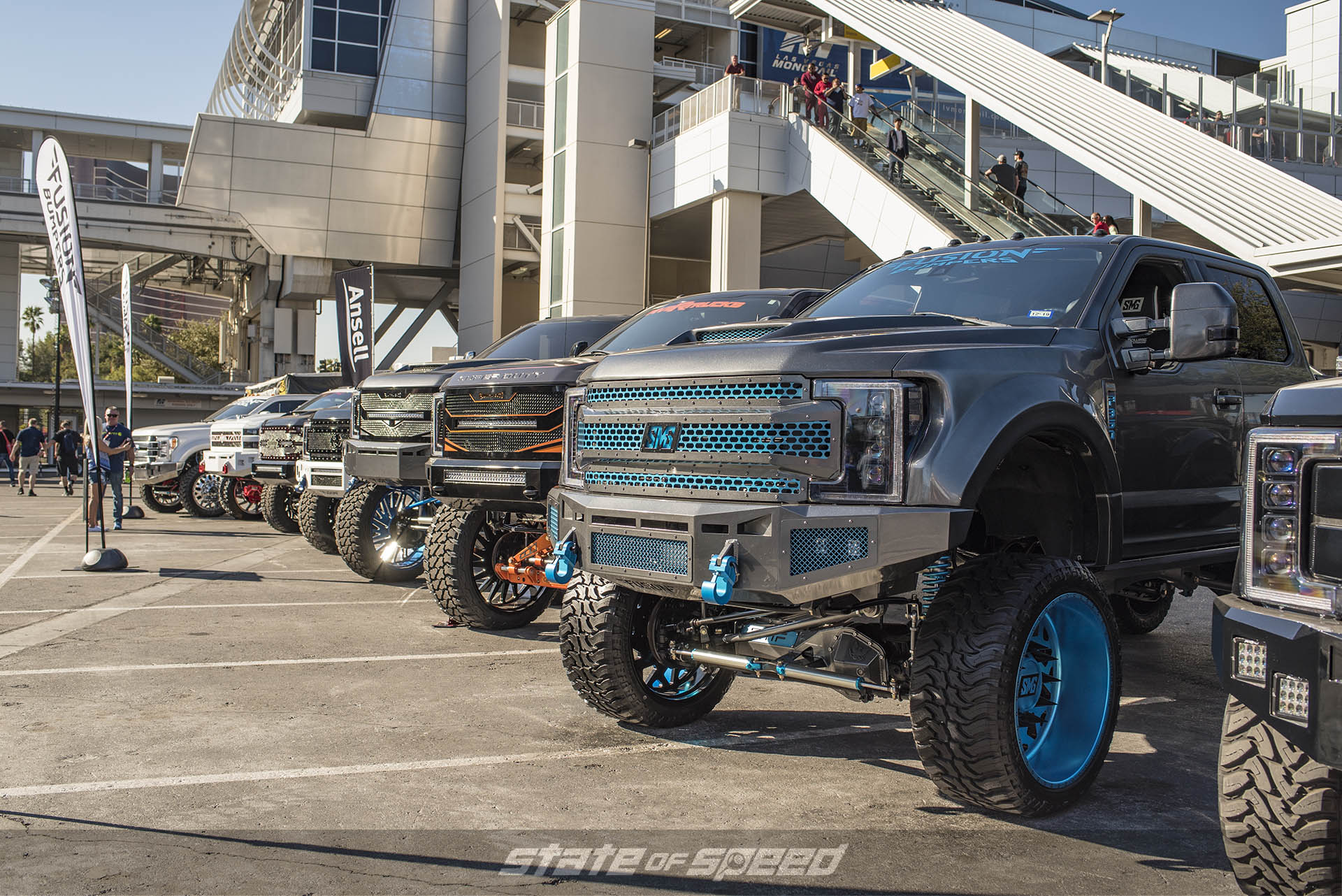 As you would expect, there's everything from the sublime to the ridiculous and everything in between. StateofSpeed.com was there to capture the craziness and here are my Top 10.
'53 Lincoln Capri 'Golden Sahara'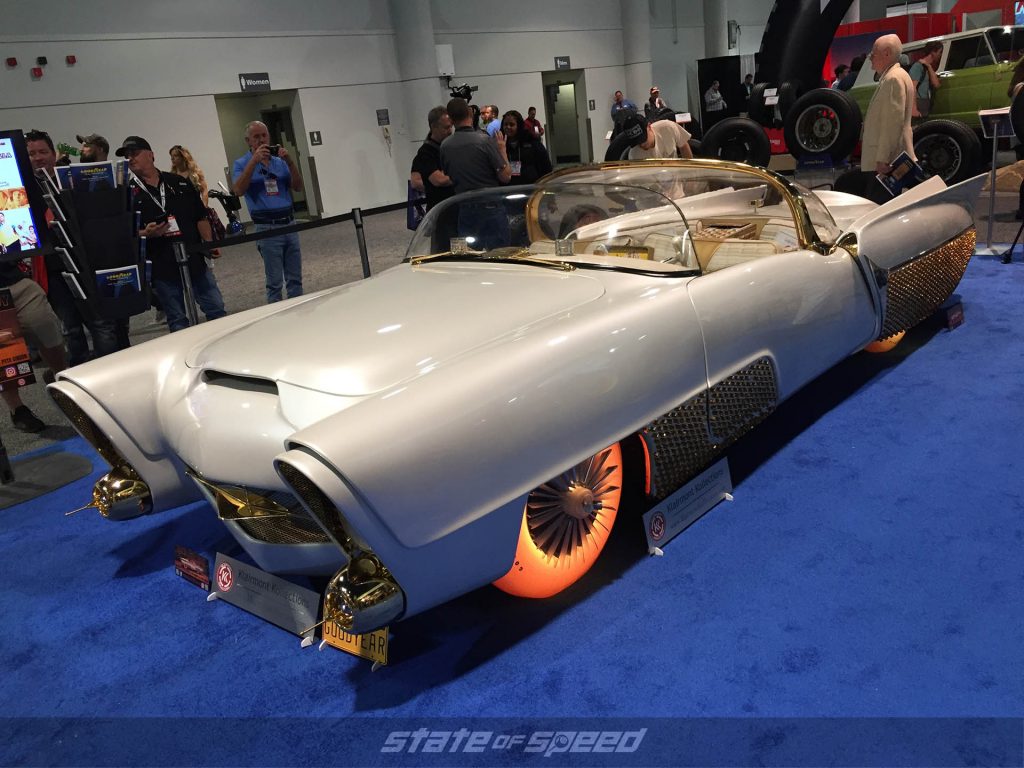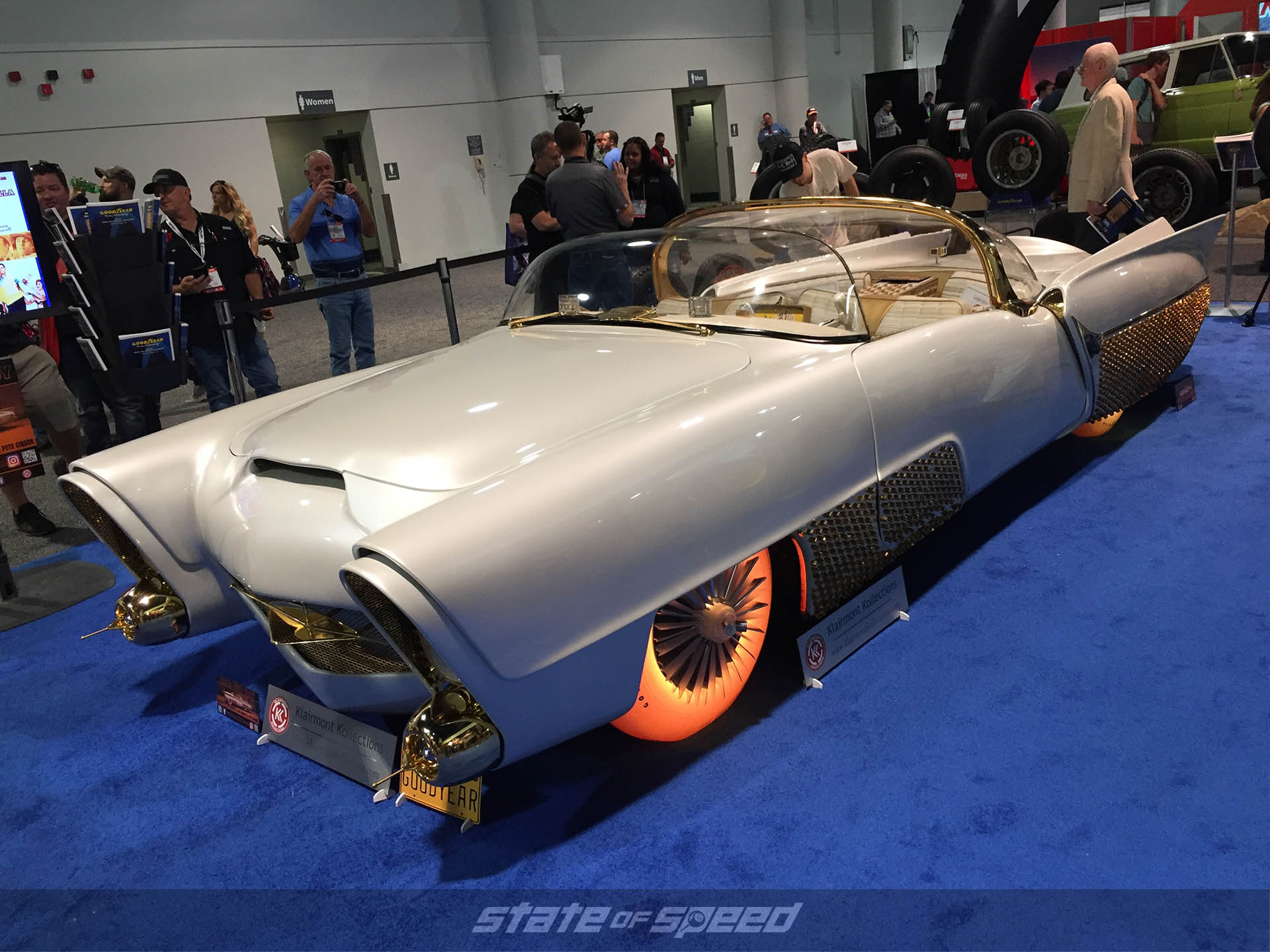 Back in the fifties, George 'King of the Kustomizers' Barris created the 'Golden Sahara' from his wrecked '53 Lincoln Capri complete with glowing tires. Restored, it's now part of the KlairmontKollections.com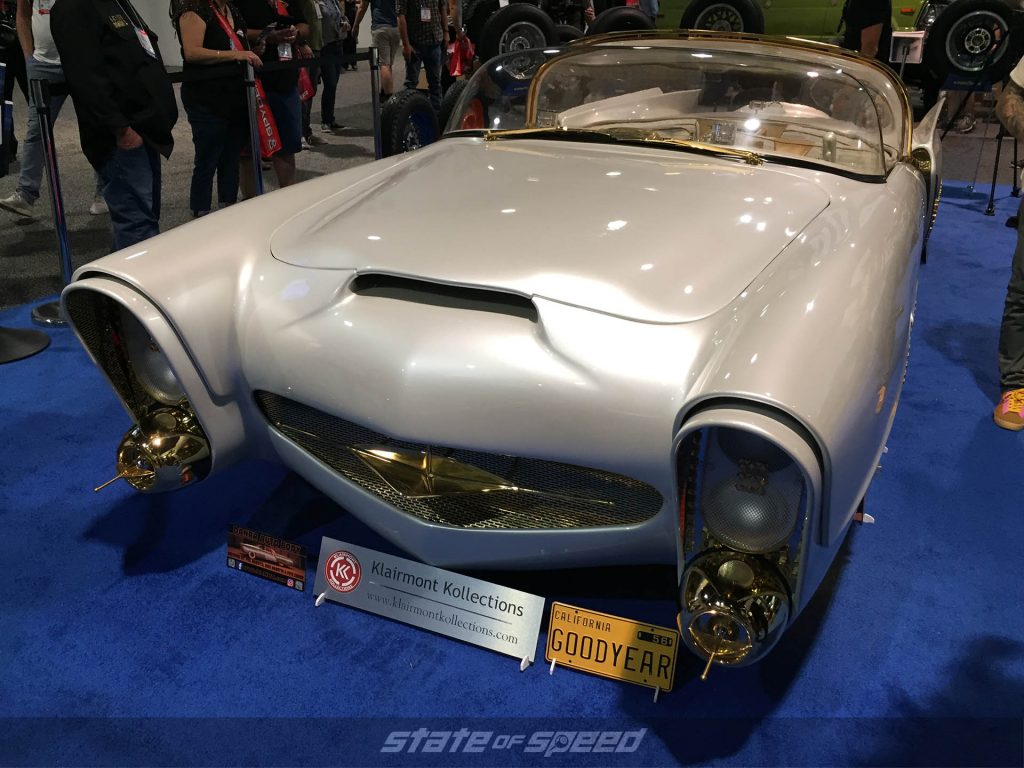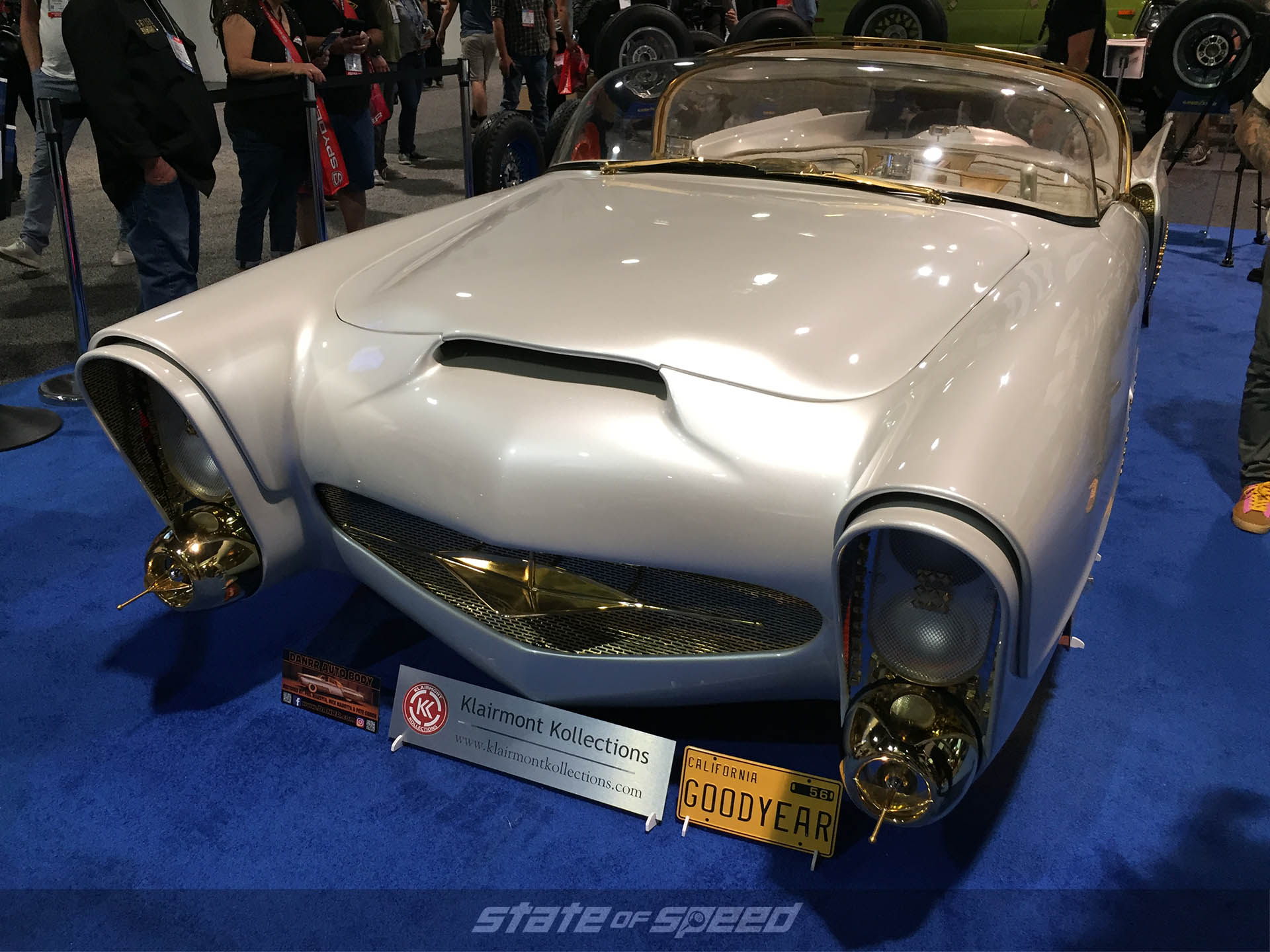 Datsun 510 'Brock Buster'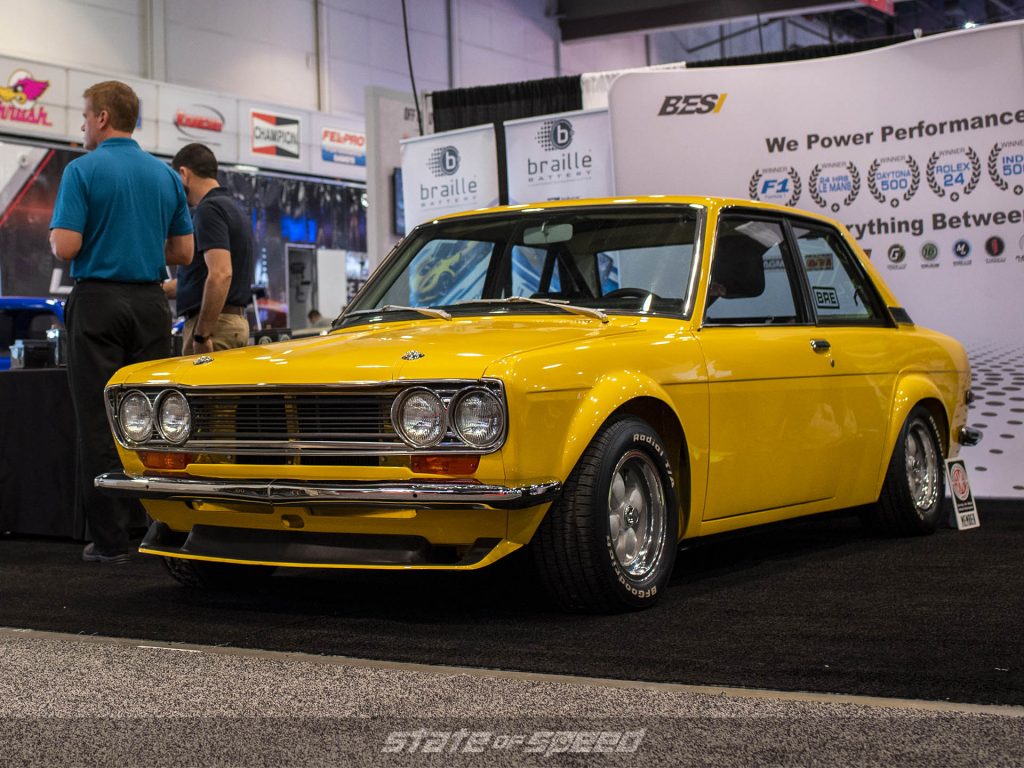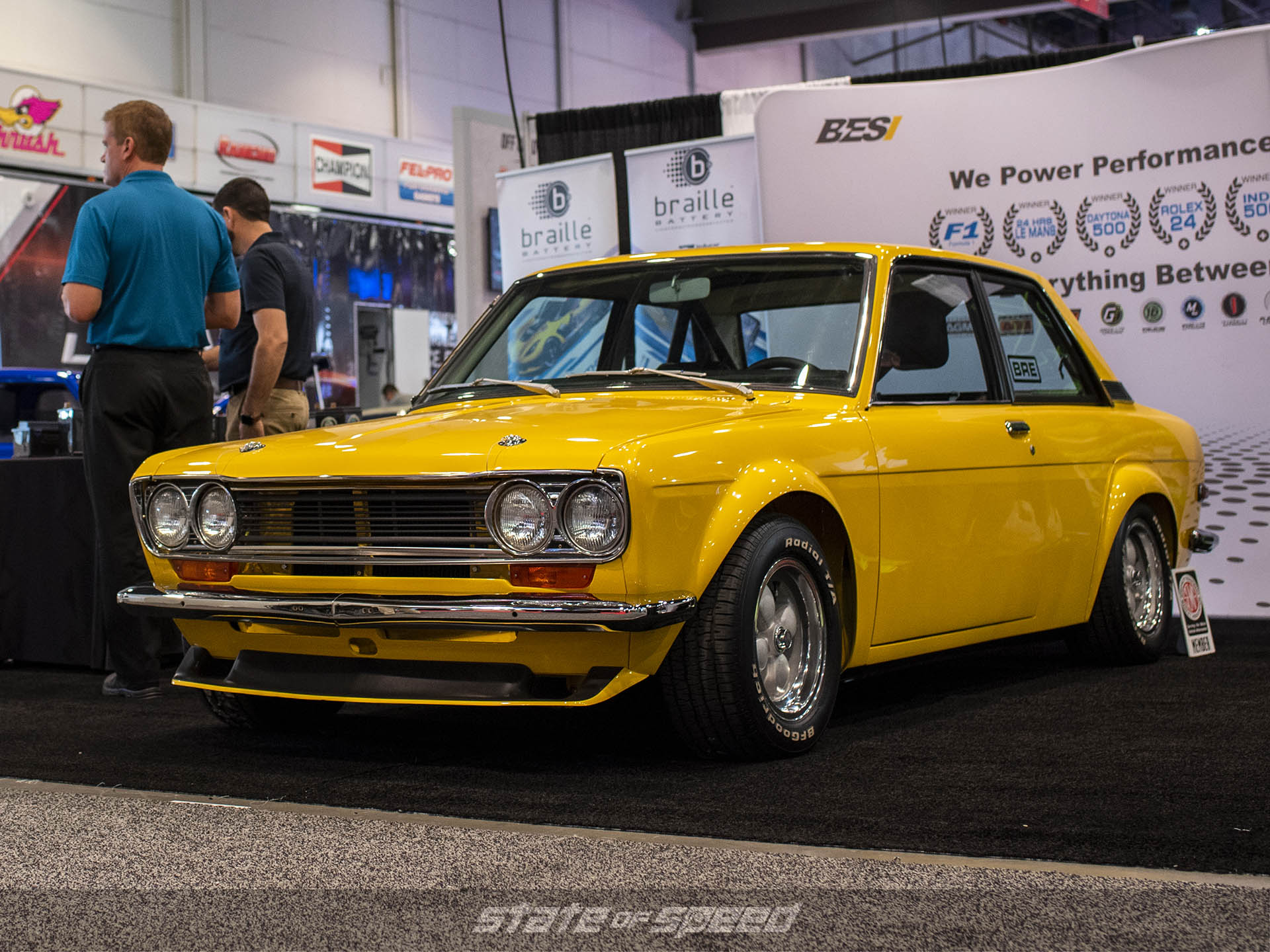 There were a lot of vintage Japanese cars on display and this Datsun 510 'Brock Buster' created by Cobra Daytona designer Pete Brock even had a vintage 1979 Revell model of the car on the dash.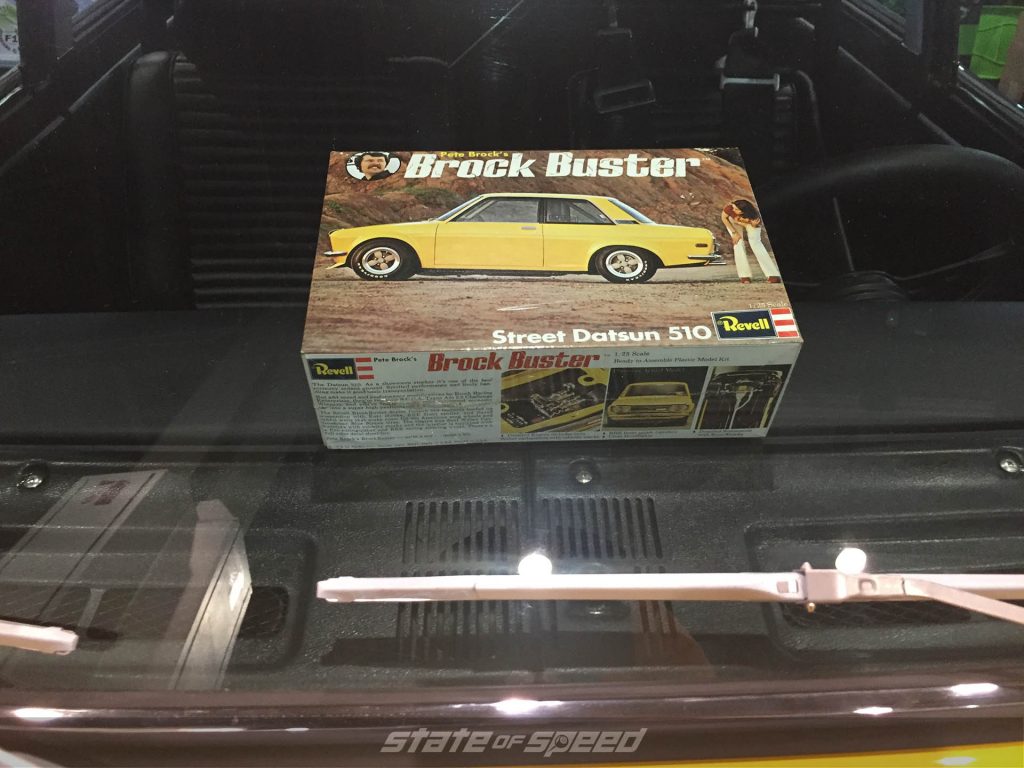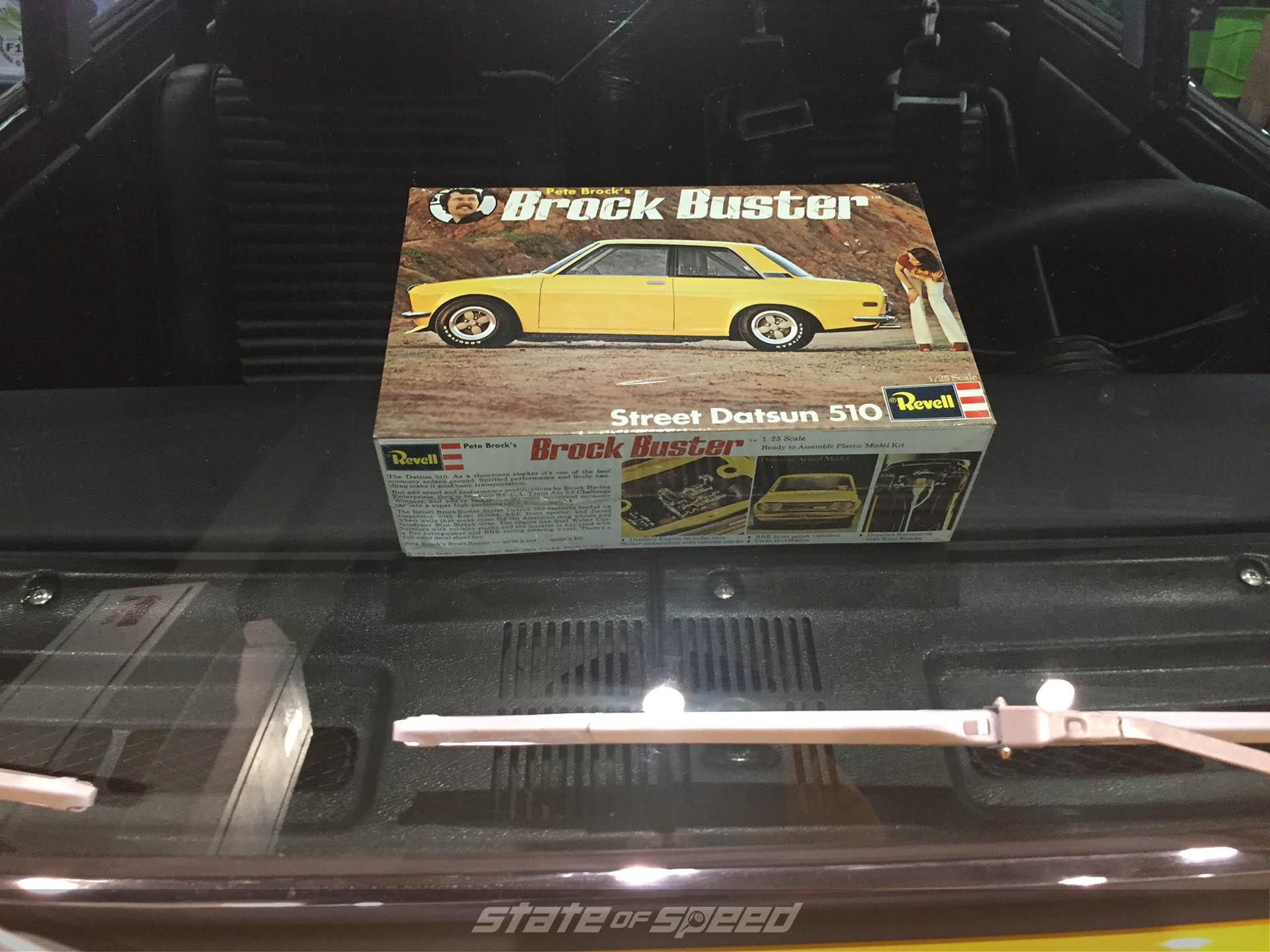 '61 Chevy Apache by Honda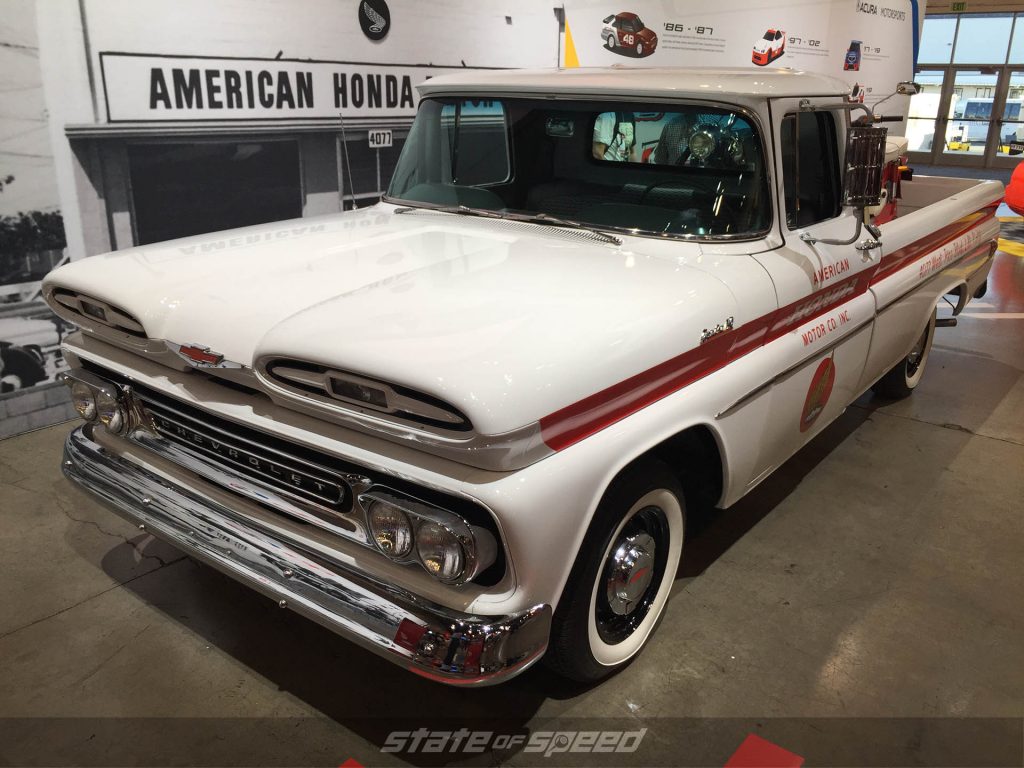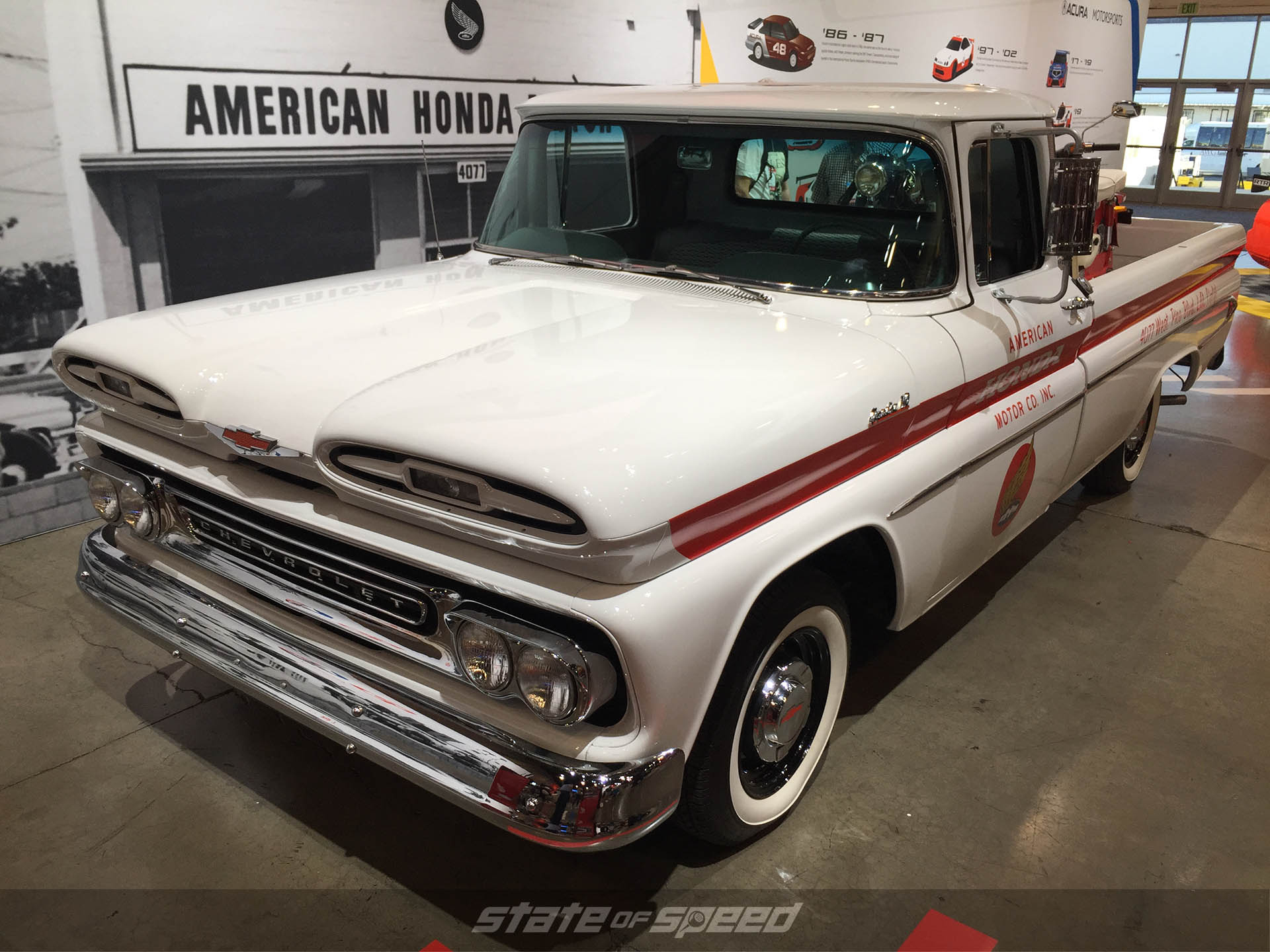 It take cajones to put a different brand of vehicle in your corporate booth so I admire Honda for putting this vintage '61 Chevy Apache truck in their display complete with a vintage Honda 50 and a CB160.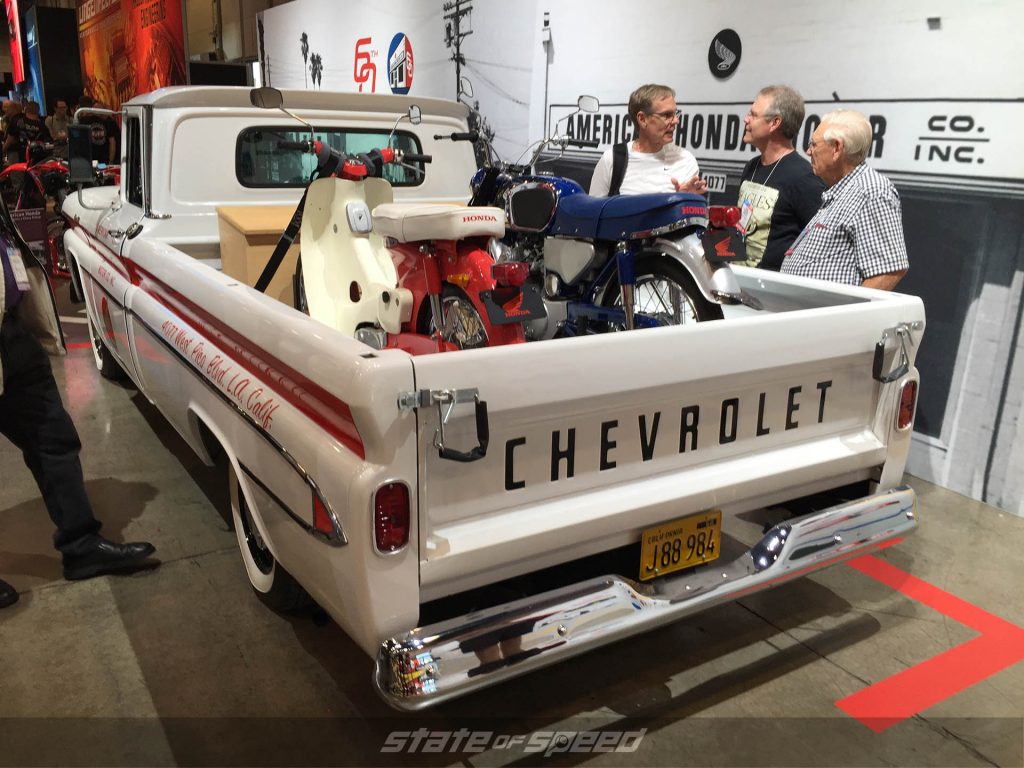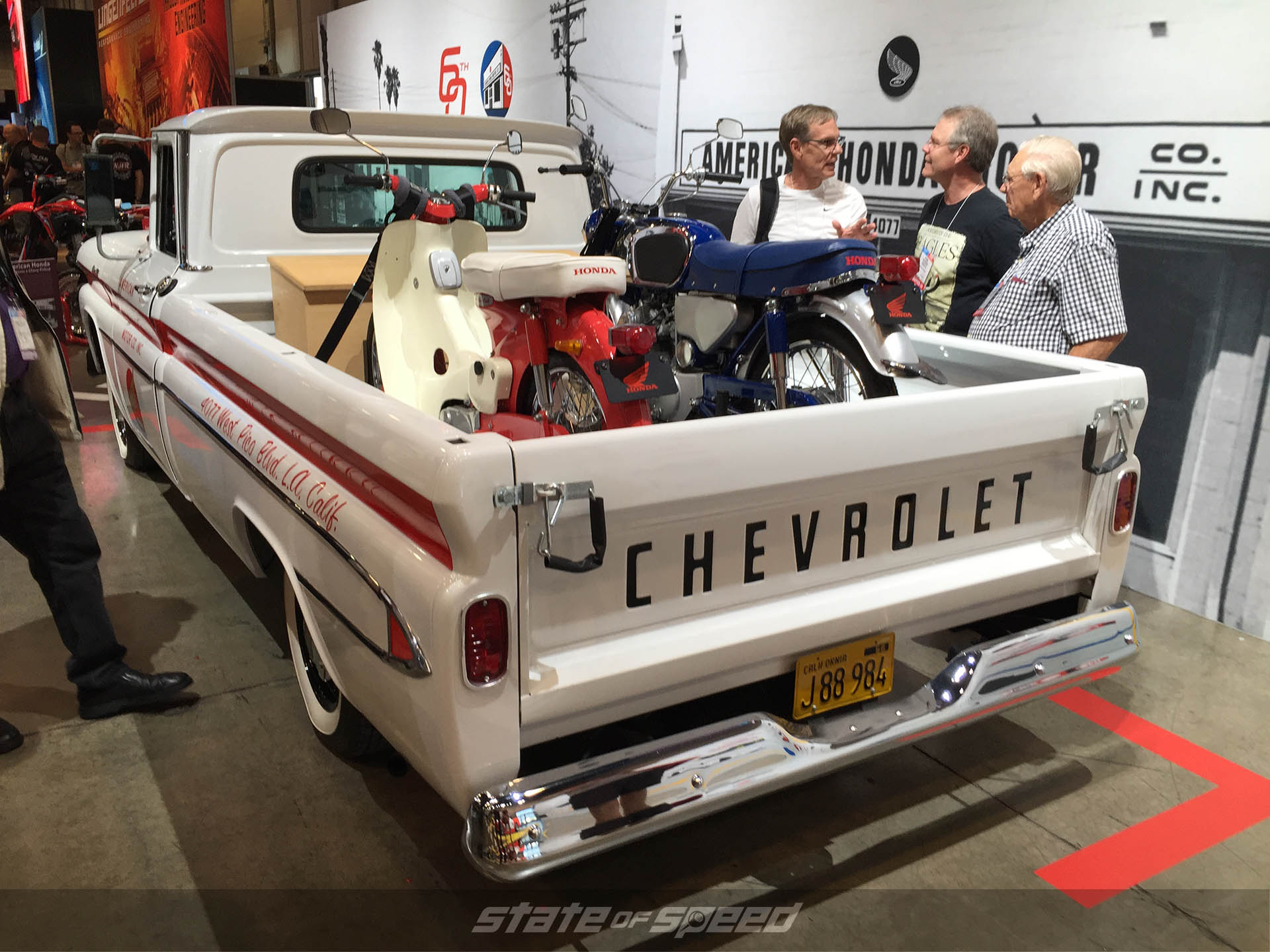 Webasto Electric Ford Mustang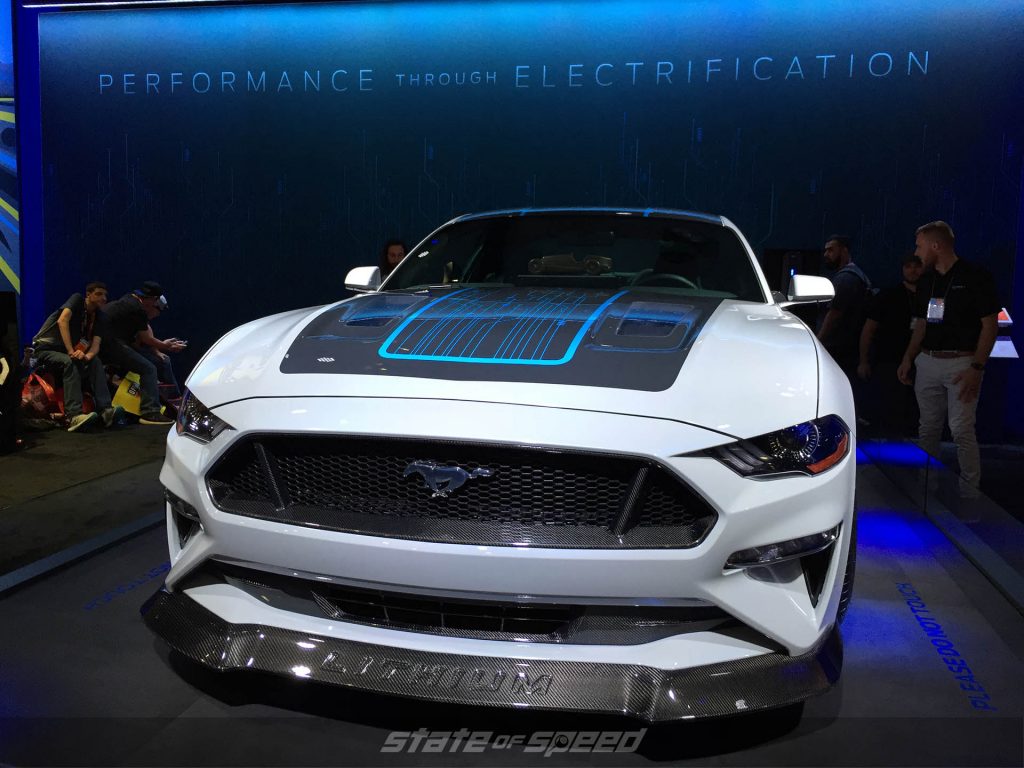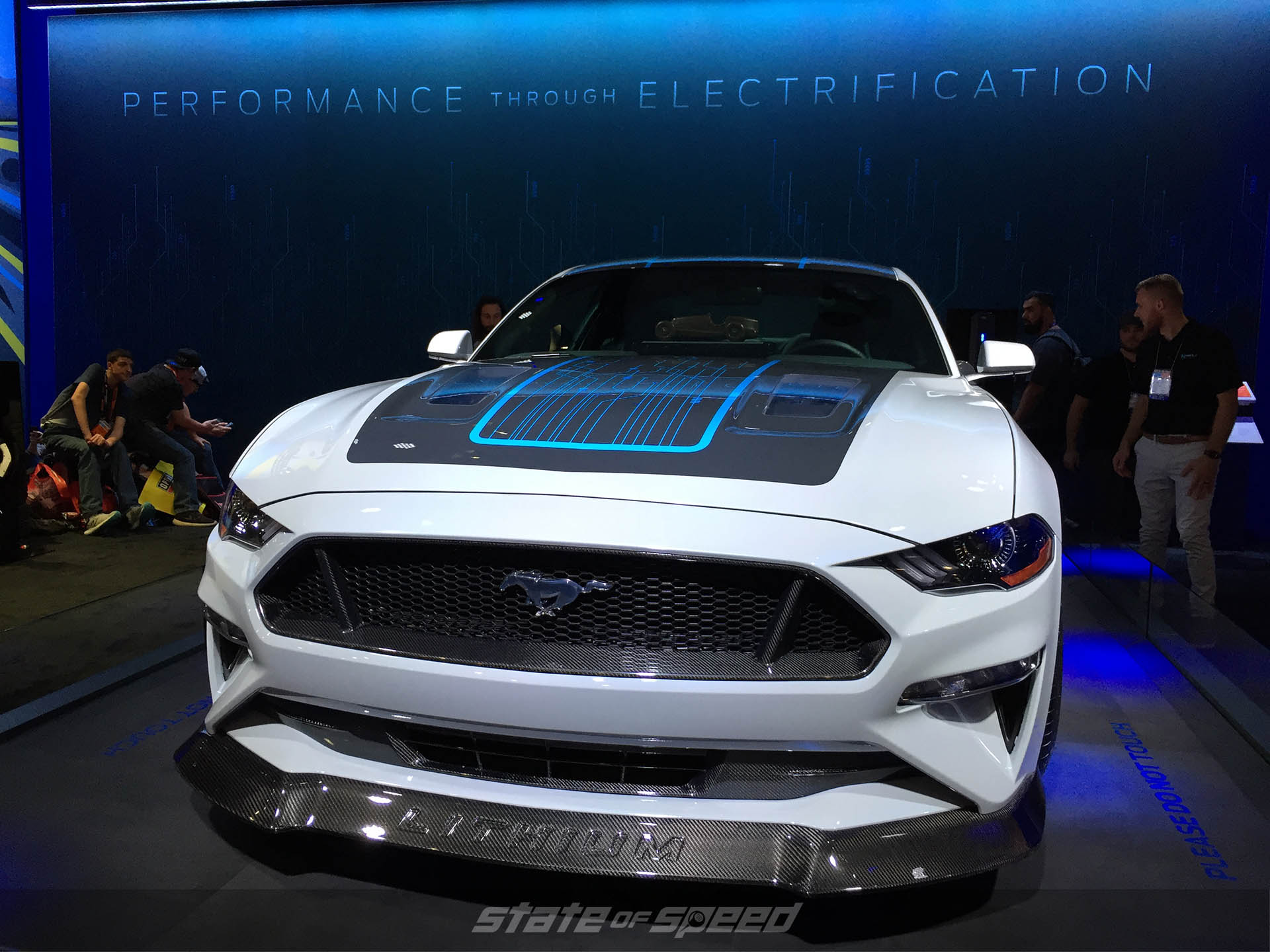 I'm not big on eco design but this 900 hp electric Mustang caught my eye and won a Ford Design Award for builder Webasto.
Chevrolet 'E-10' Concept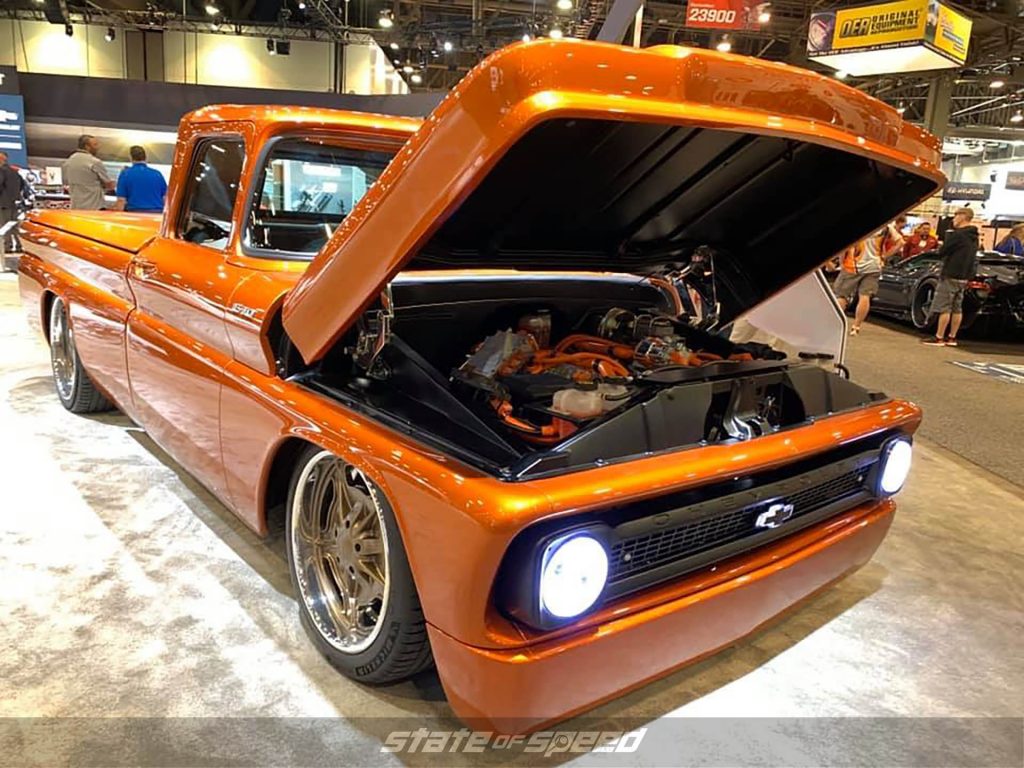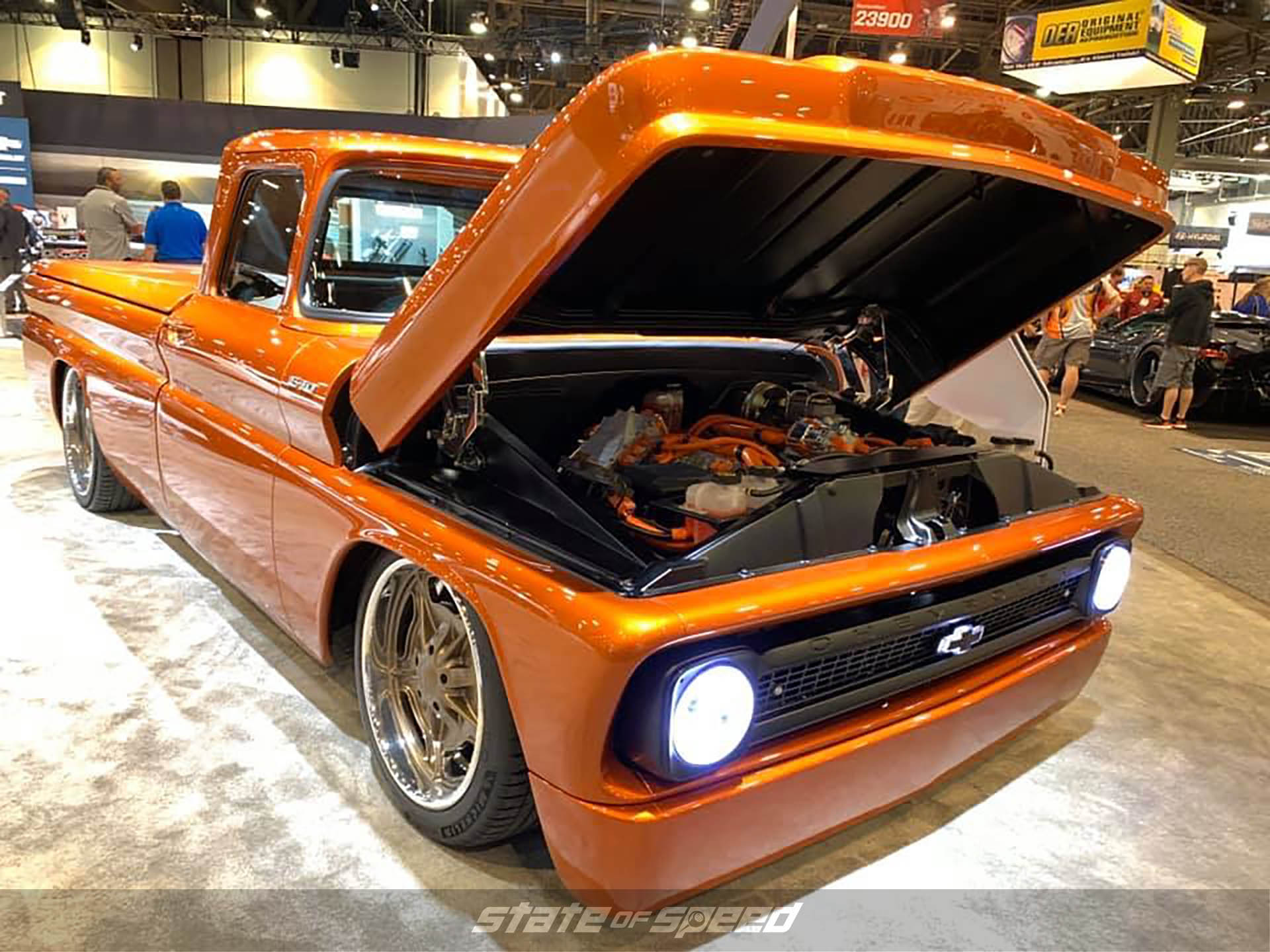 Yet another electrified vintage vehicle was Chevrolet's 'E-10' concept based on a '62 C-10 pickup fitted with a double stack of Chevrolet Performance concept electric crate (eCrate) motors.
Rick Dore and Marcel's Custom Metal Custom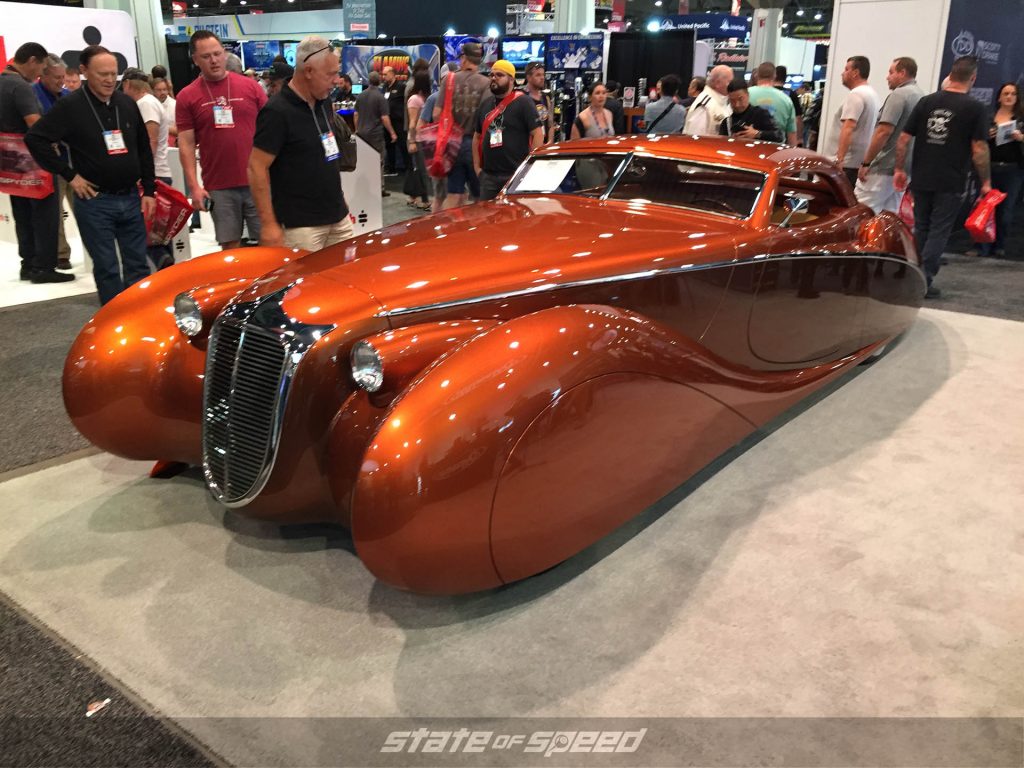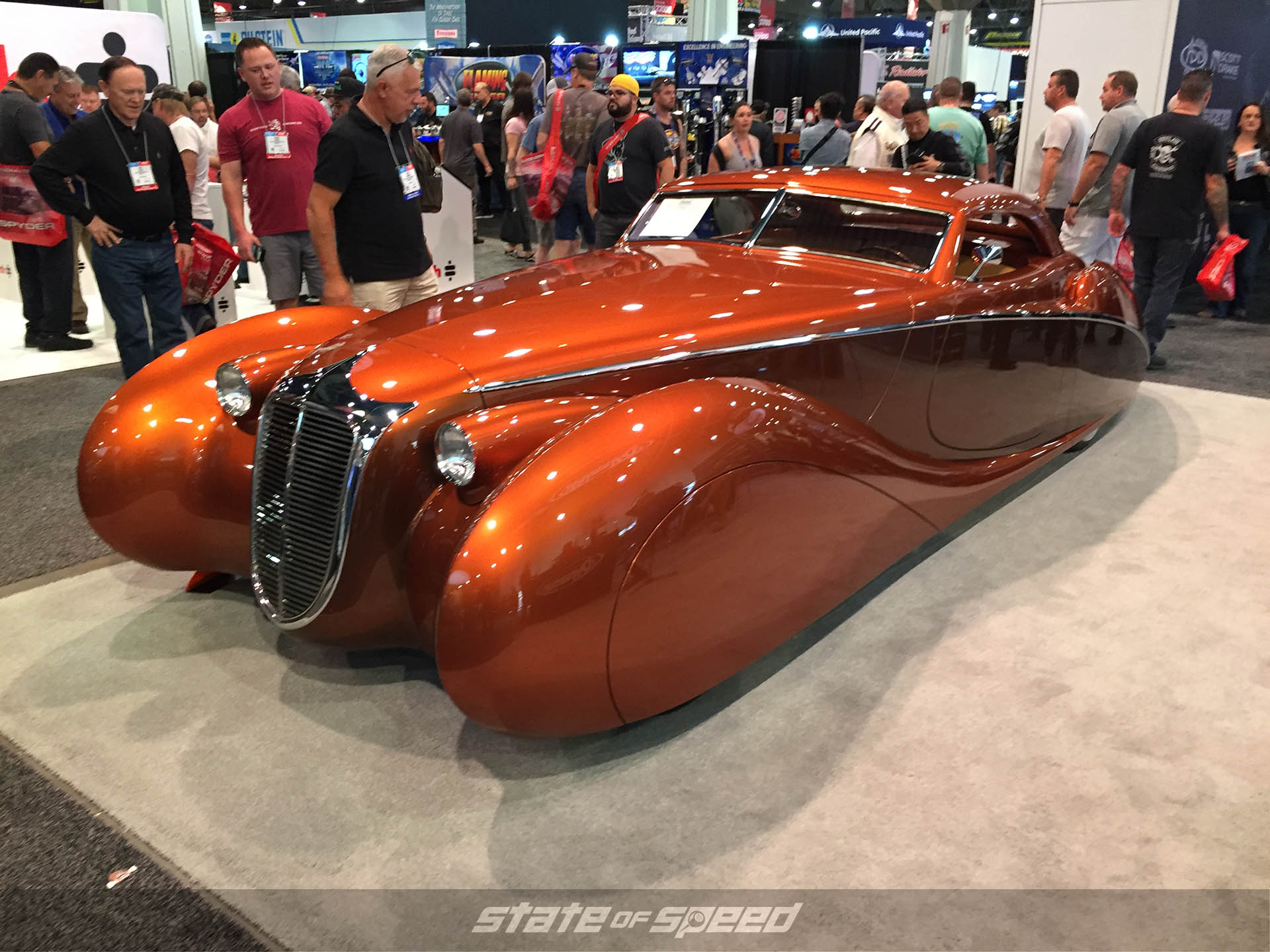 The art of coach building automobile bodies is disappearing but Rick Dore working with Marcel's Custom Metal continues to build outstanding automobiles, many for James Hetfield of Metallica.
Chopped '59 Chevy El Camino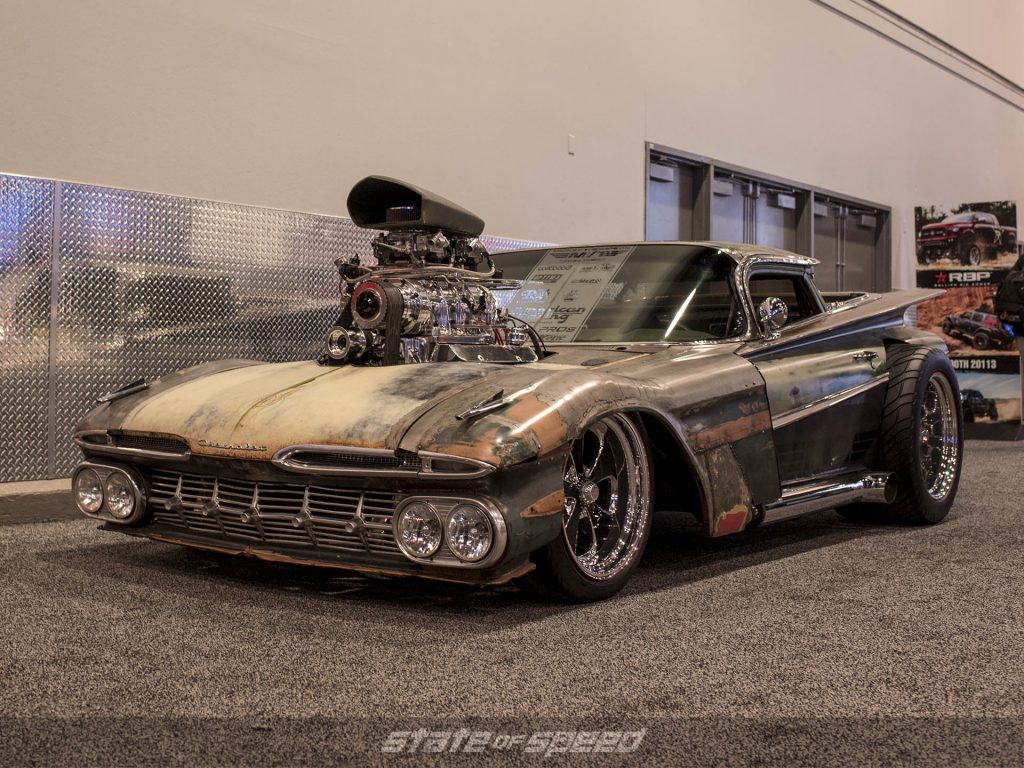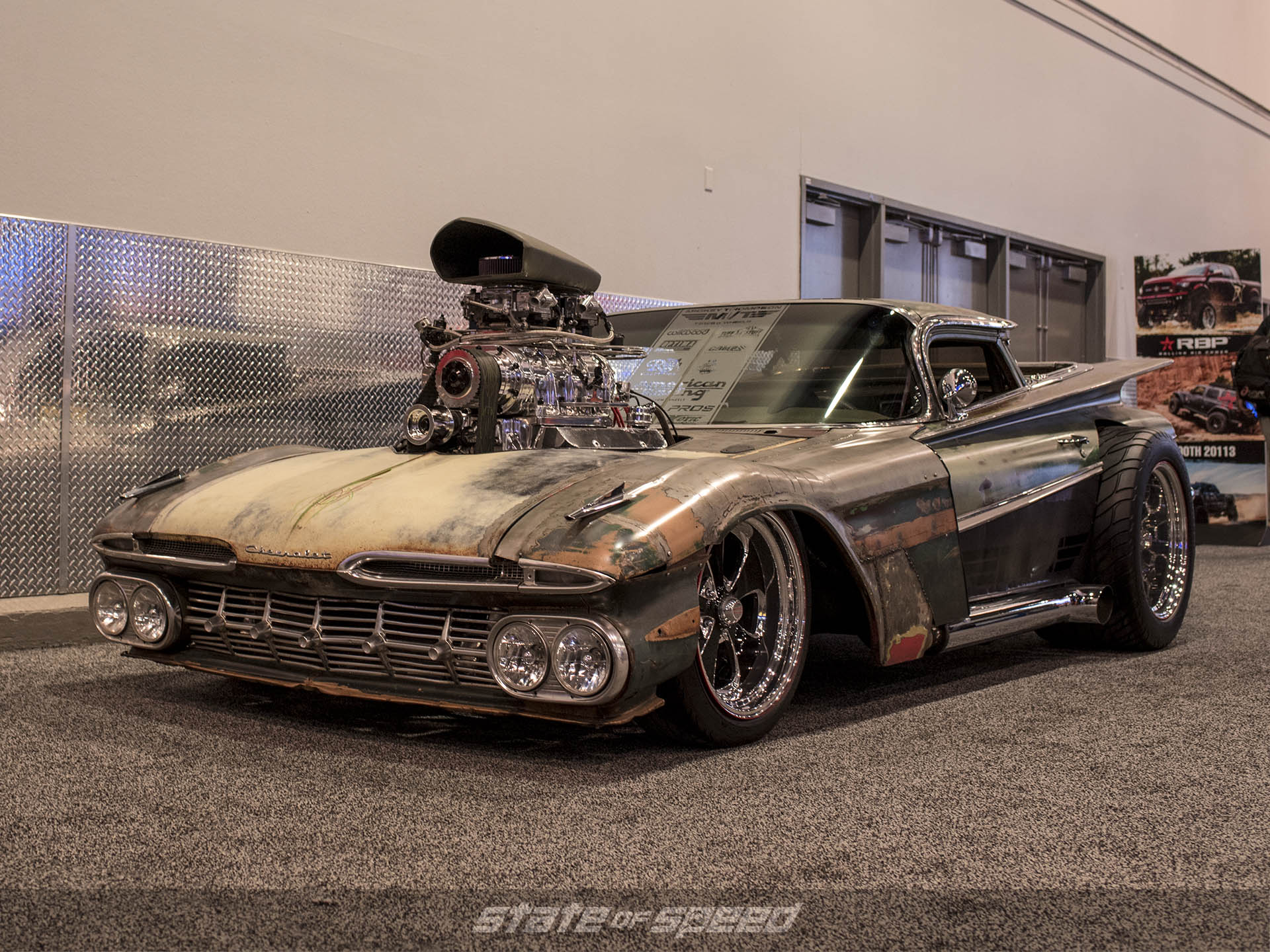 I love '59 Chevy El Camino pickups but I'm not sure about this chopped, sectioned, shortened specimen complete with blown Chevy and side pipes. I might have preferred the uncut version.
#89 Mercedes-AMG GT4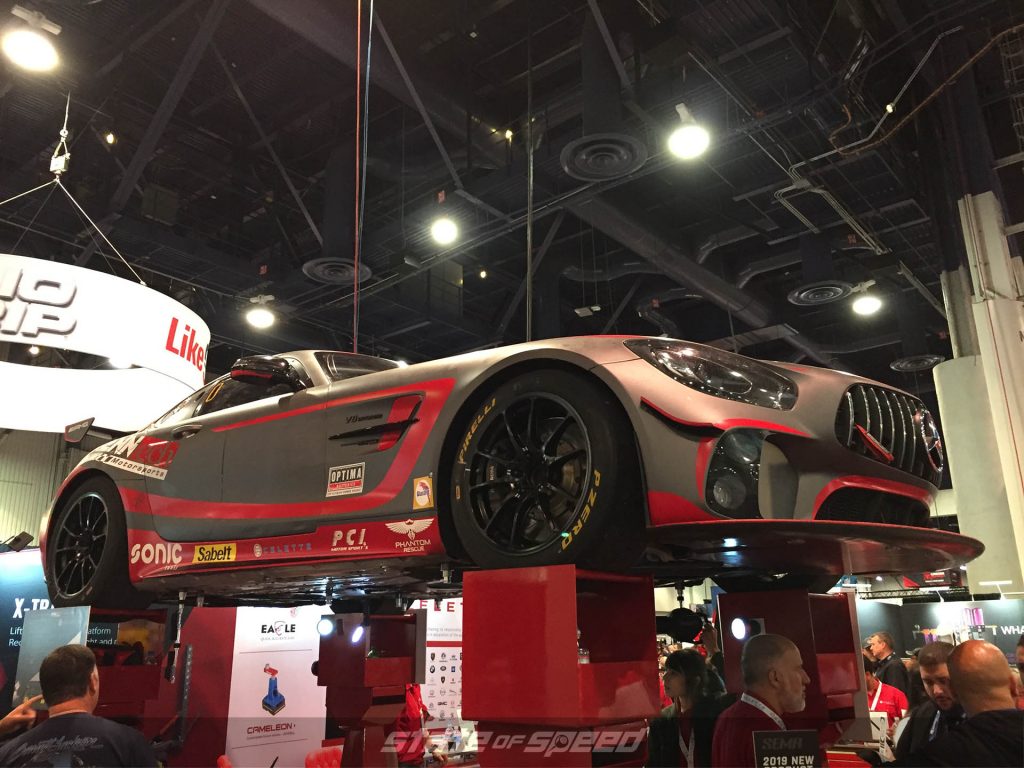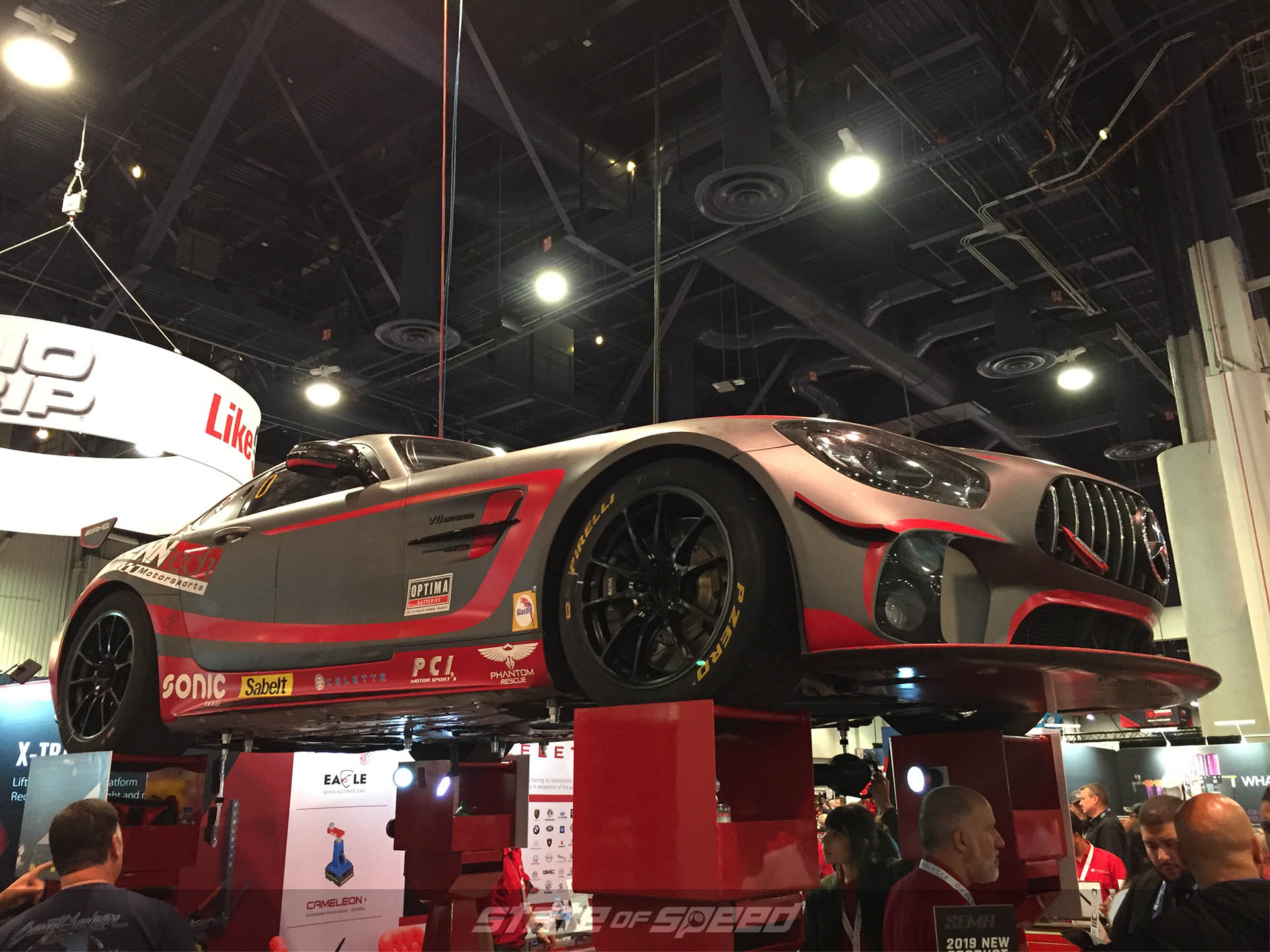 It was almost too far in the air to see but once spotted you couldn't take your appreciative eyes off the #89 Mercedes-AMG GT4 built by renntechmotorsports.com.
Dodge Charger Wrapped by Rastaman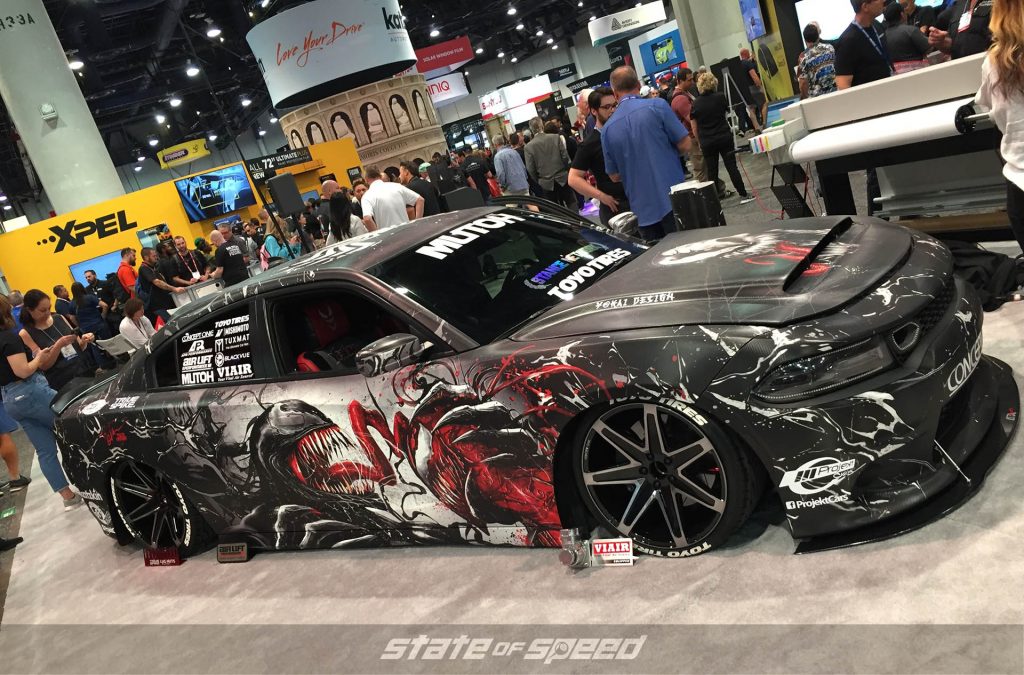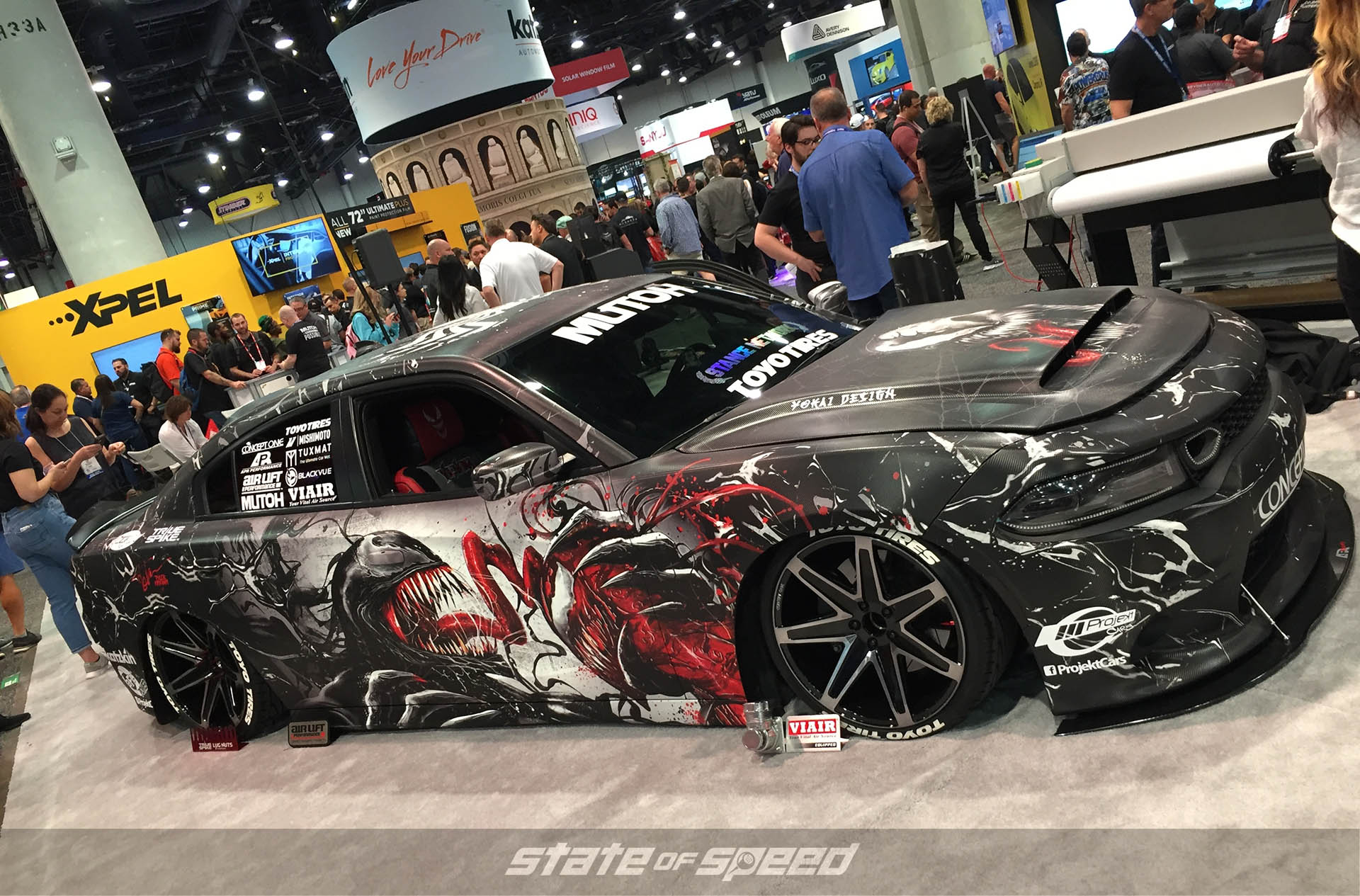 Wraps and graphics are a huge part of SEMA because they can be easily removed when the show is over. Rastaman built this wrap design.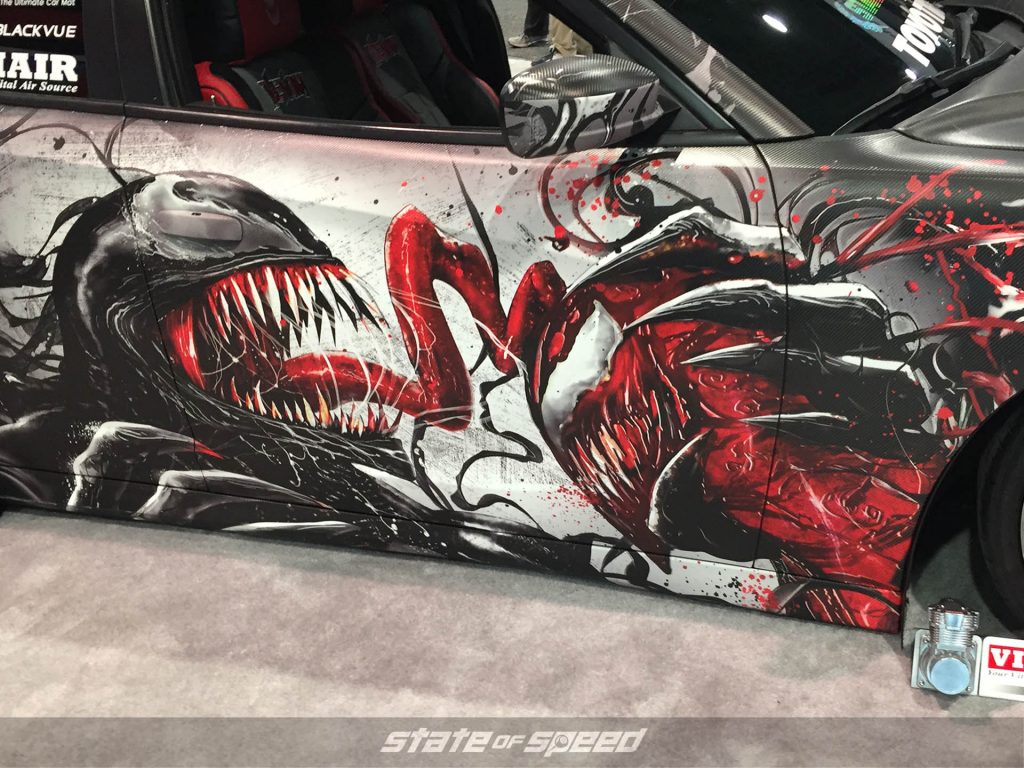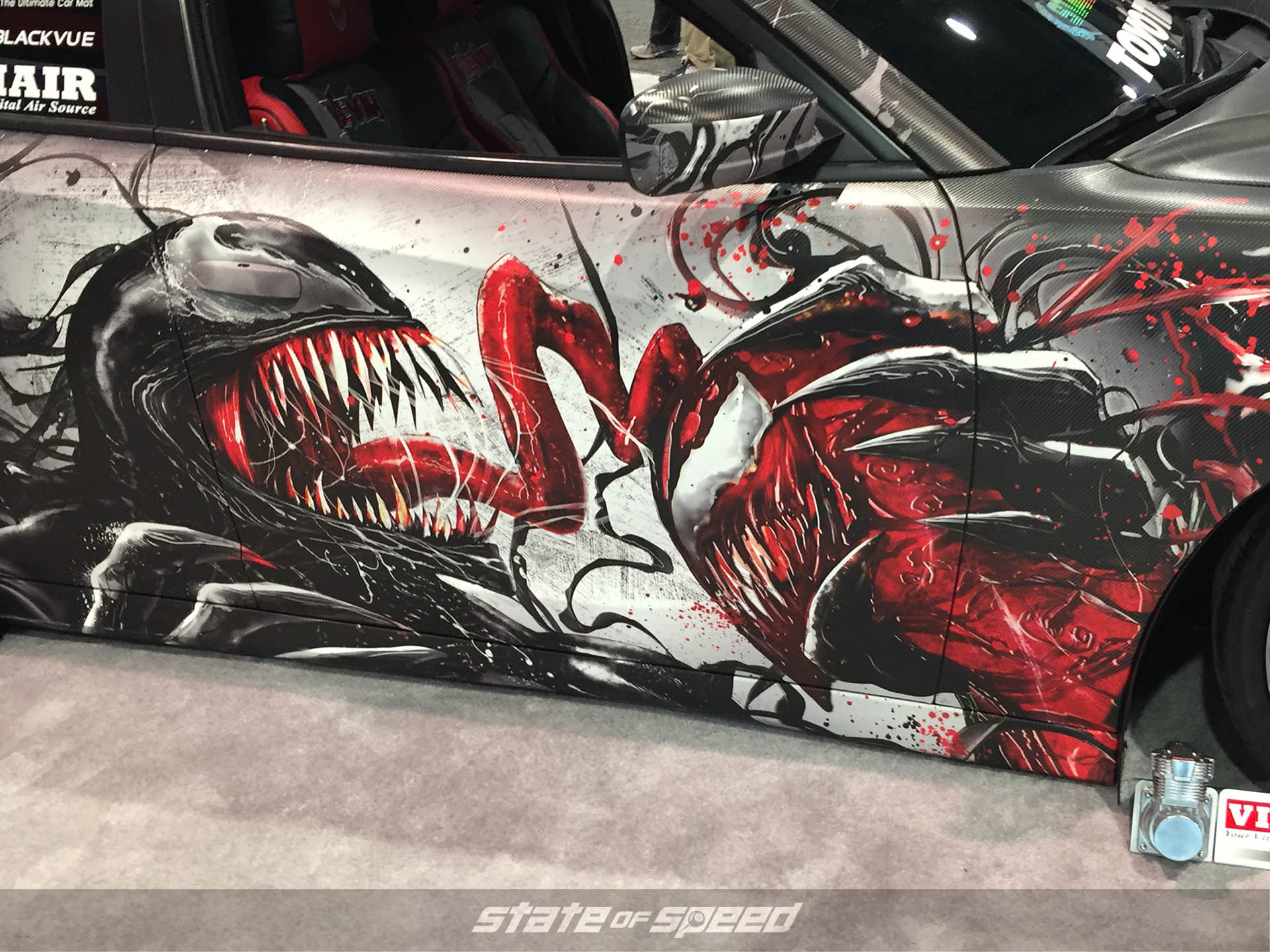 Ed 'Big Daddy' Roth Inspired "Bubbletop"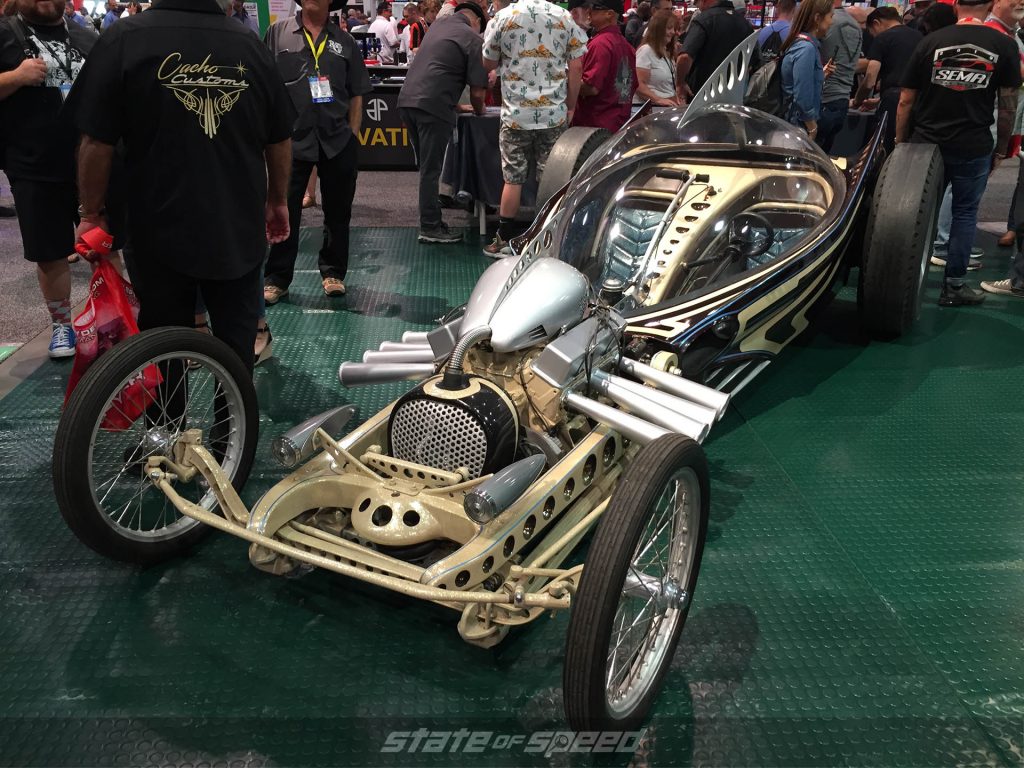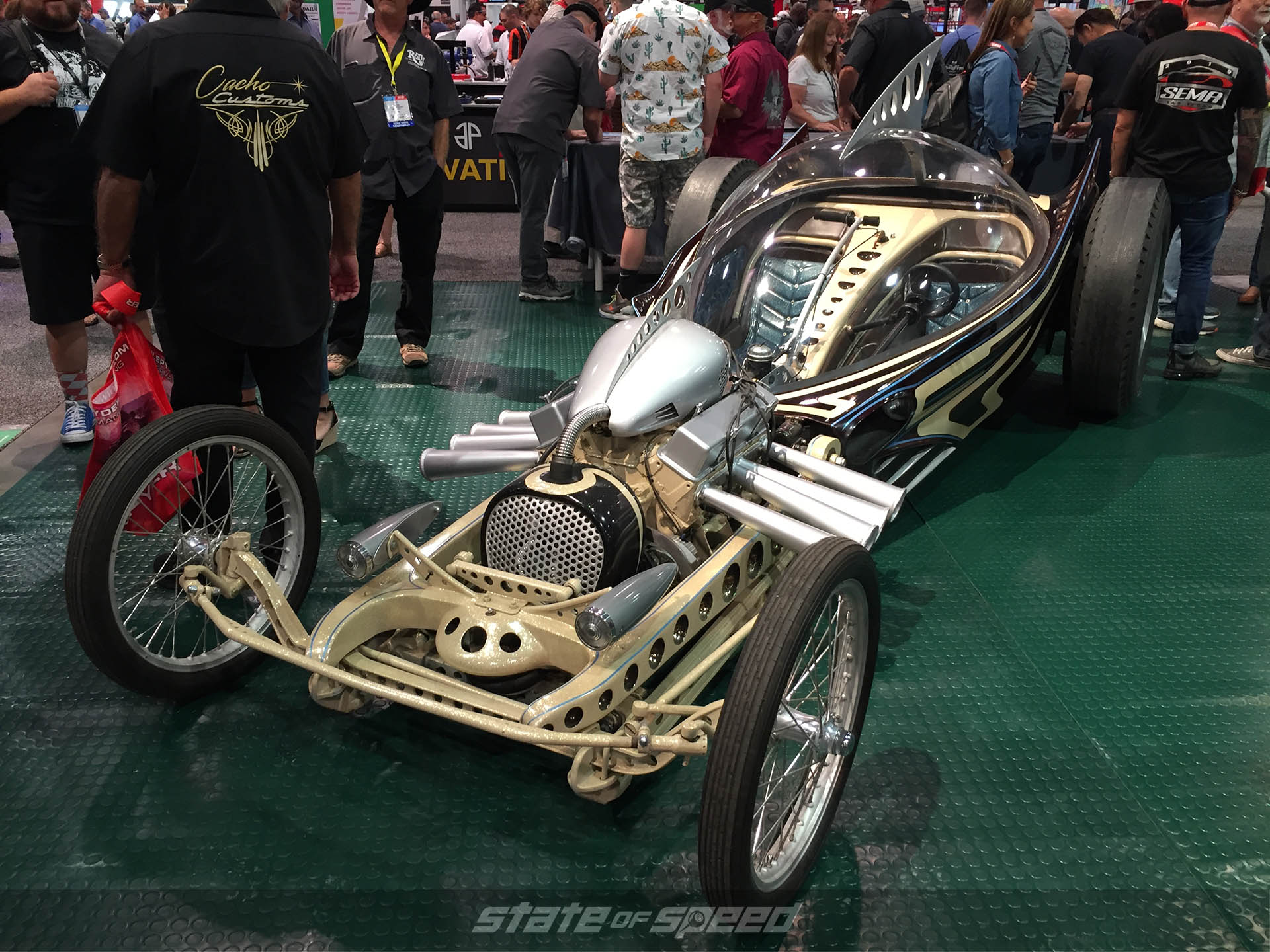 I'm not sure I like this but I do like the concept of a tribute to Ed 'Big Daddy' Roth whose  'Bubbletop' creations of the 1960's turned me on to the wilder side of auto customizing.