A Whole Lotta Supra:
The SEMA Edition
The new Toyota MKV Supra is a BMW Z4 with a different body.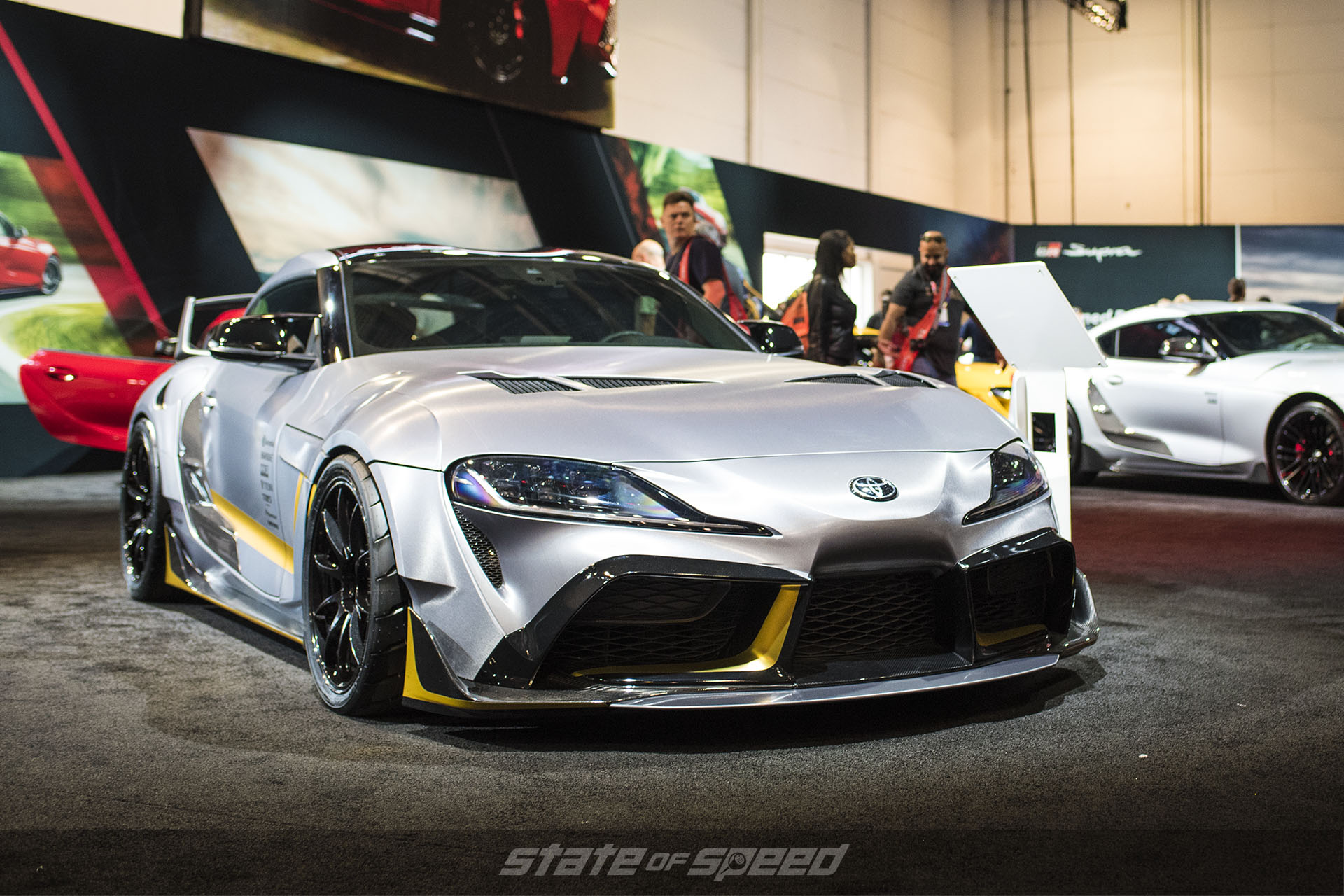 If you walked the miles of aisles at the recent SEMA Show in Las Vegas, you couldn't help but notice the number of Toyota MKV Supra builds littering the show floor. Not only were they in the Toyota corporate display but they were in numerous booths of aftermarket speed merchants from Milestar to Yokohama.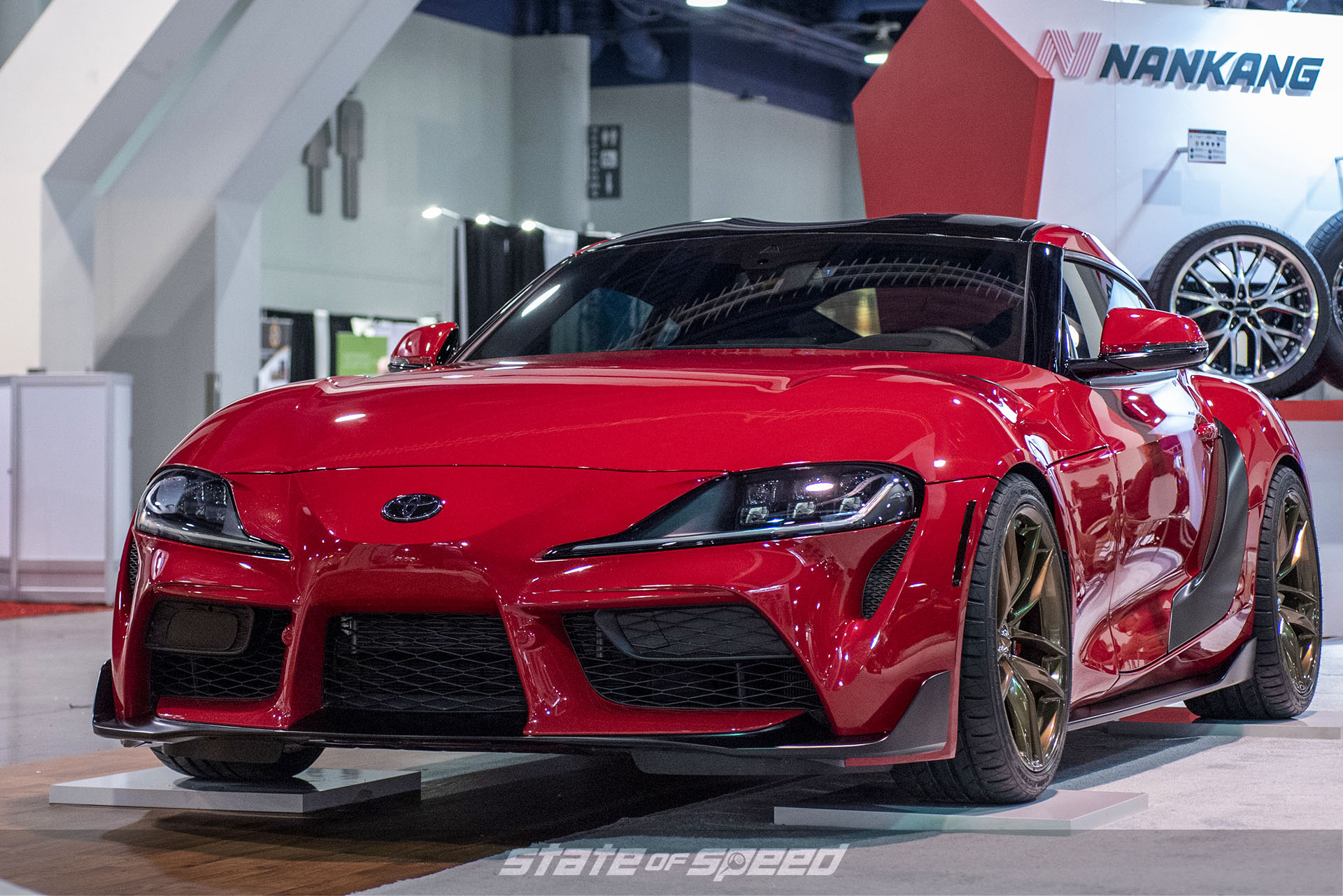 Now, not a lot of people know this beyond the cognoscenti—the most serious enthusiasts—but the new Gen 5 Toyota GR Supra is really a BMW G29 Z4 wearing a Japanese suit. Indeed, the two cars are assembled side by side in Graz, Austria, by Magna Steyr.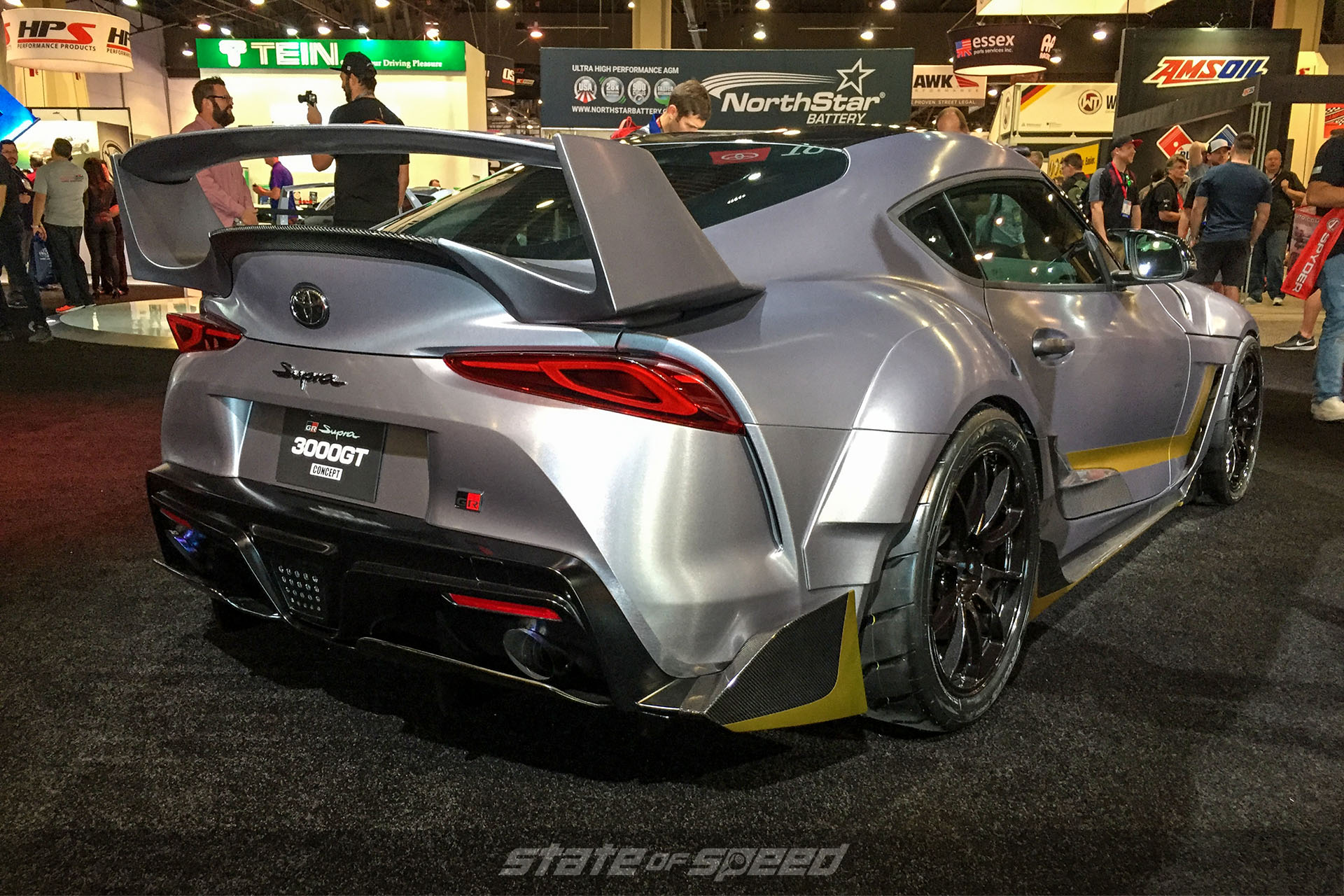 It's been more than two decades since the last Supra was available and this version was apparently seven years in the making. That said, we had a taste of what was coming when the concept FT-1 first appeared at the Detroit Auto Show back in 2014. McLaren F1 designer Peter Stevens said, "The front nose is silly, but it does the upper window line to top of screen better than I have seen before and has sensuous surface through the door."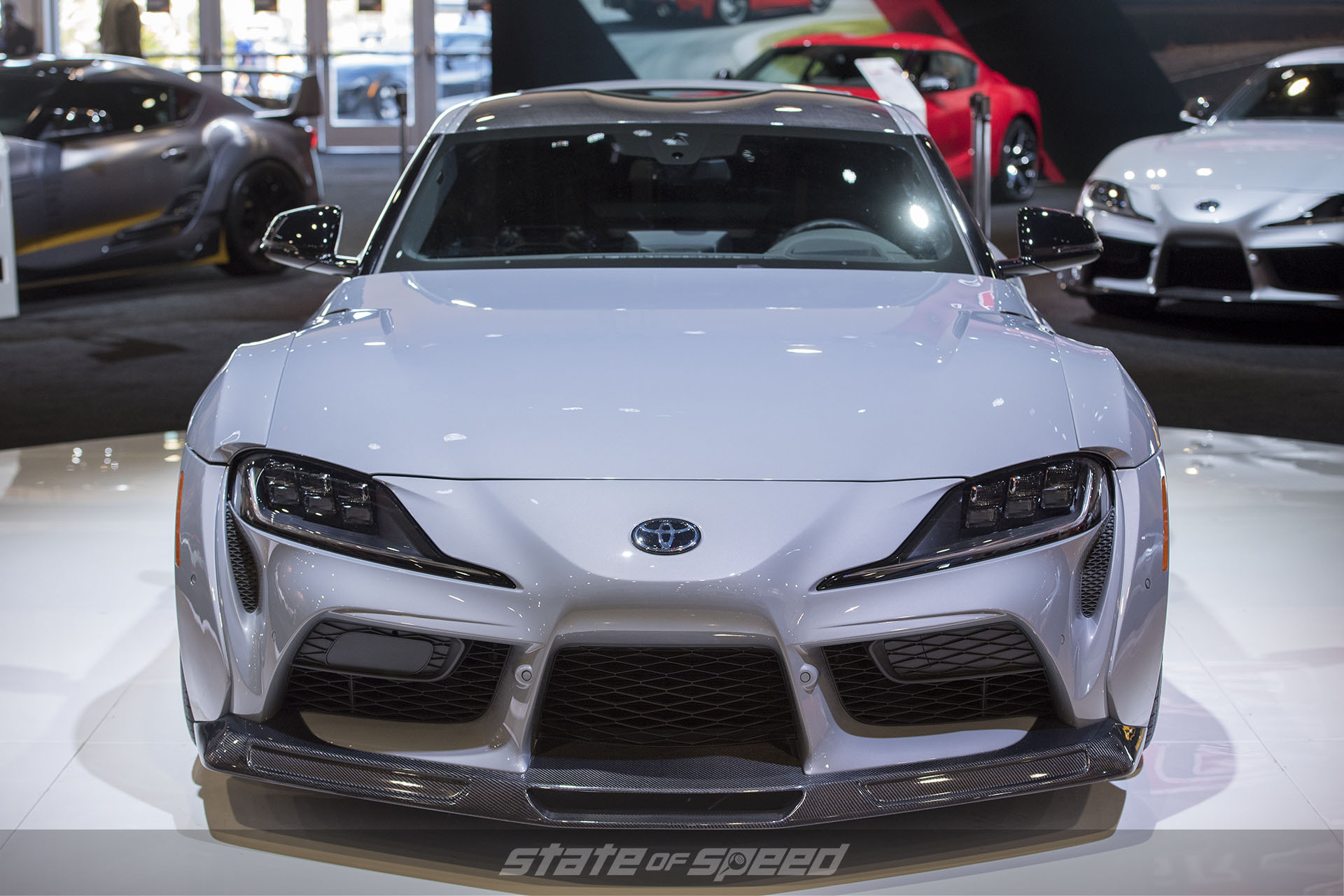 So, if the MKV Supra which is a real, iconic enthusiast's car, is a re-dressed BMW, how do those enthusiasts feel about that? StateofSpeed.com spoke to racer Stephen Papadakis about it. PapadakisRacing.com, is, of course, the winningest team in Formula Drift and earlier this year Steph' attacked the in-line Bavarian B58 six in search of the magic 1,000 horsepower asking the question, "Is this a worthy successor to the 2JZ Toyota engine? Time will tell but so far, I'm pretty impressed." Stephen actually reprised this build live at the SEMA Show.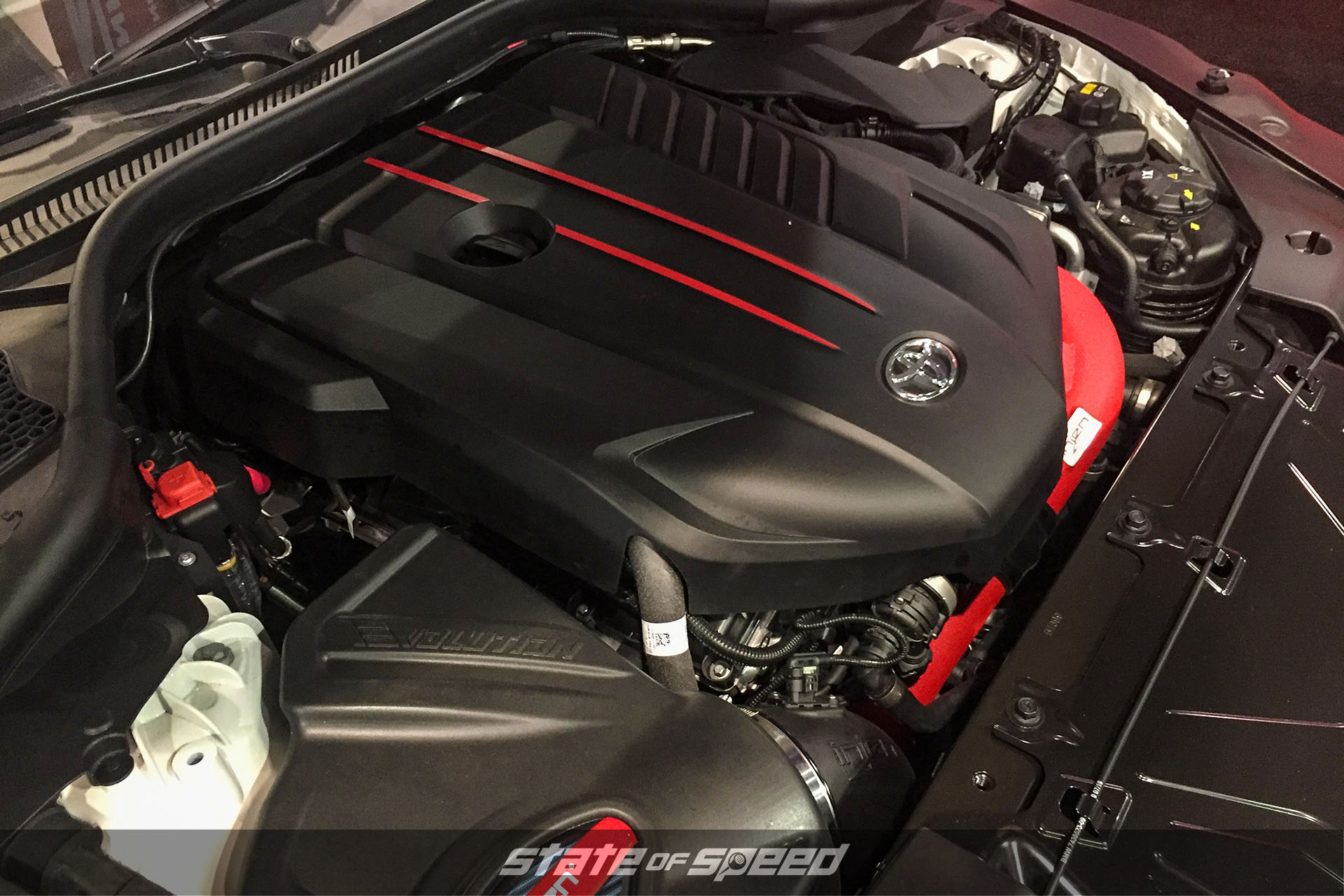 The aluminum block evidences racing heritage with a deep skirt, a built-in cast aluminum windage tray and a forged steel crank. Meanwhile, everything is modular and/or integrated. The plastic intake contains an integrated water-to-air intercooler. There's direct coil-on-plug ignition and there is also an oil-to-water heat exchanger that uses radiator coolant to control the oil temp. Unusually, the engine has no dip stick and no traditional timing marks.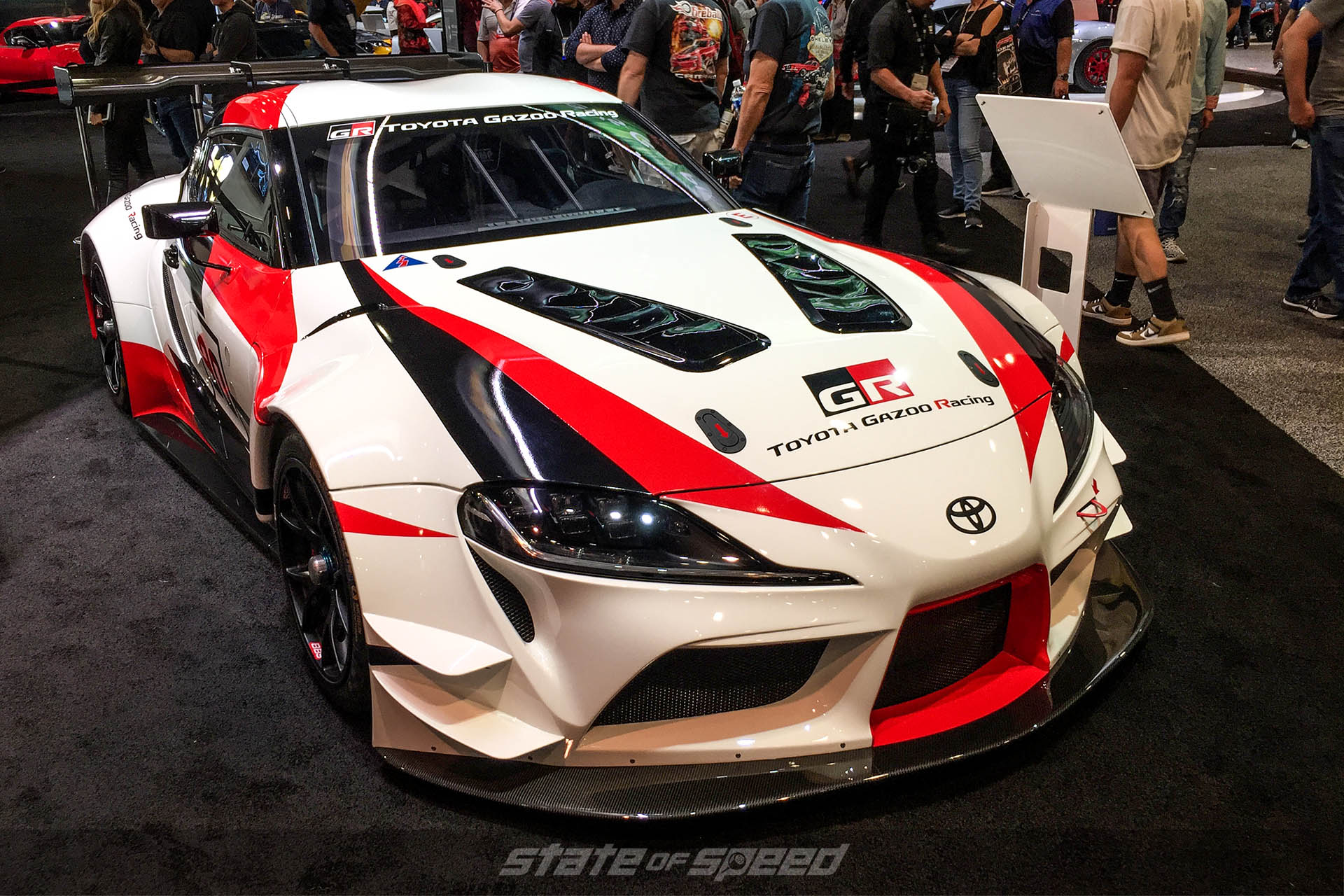 The biggest structural difference from most common engines is that the chain driven DOHC cam timing assembly is on the back of the block rather than the front. Other differences appear in the four-valve head that has motor-driven variable inlet cam timing and direct fuel injection into the combustion chamber. The head also contains an integrated six-into-two exhaust manifold.
"Is [the B58 engine] a worthy successor to the 2JZ Toyota [Supra] engine? Time will tell but so far, I'm pretty impressed."

Stephen Papadakis, PapadakisRacing.com
In his target-1,000 rebuild Steph' used the stock crank and bearings but installed custom chrome moly Carrillo rods fitted with forged and coated 11:1 JE pistons with stock rings. Major work came in the cylinder head that was ported and flowed and fitted with valves, springs, retainers and keepers from SupertechPerformance.com. The head is secured by custom made ARP head studs. The gasket, however, is stock.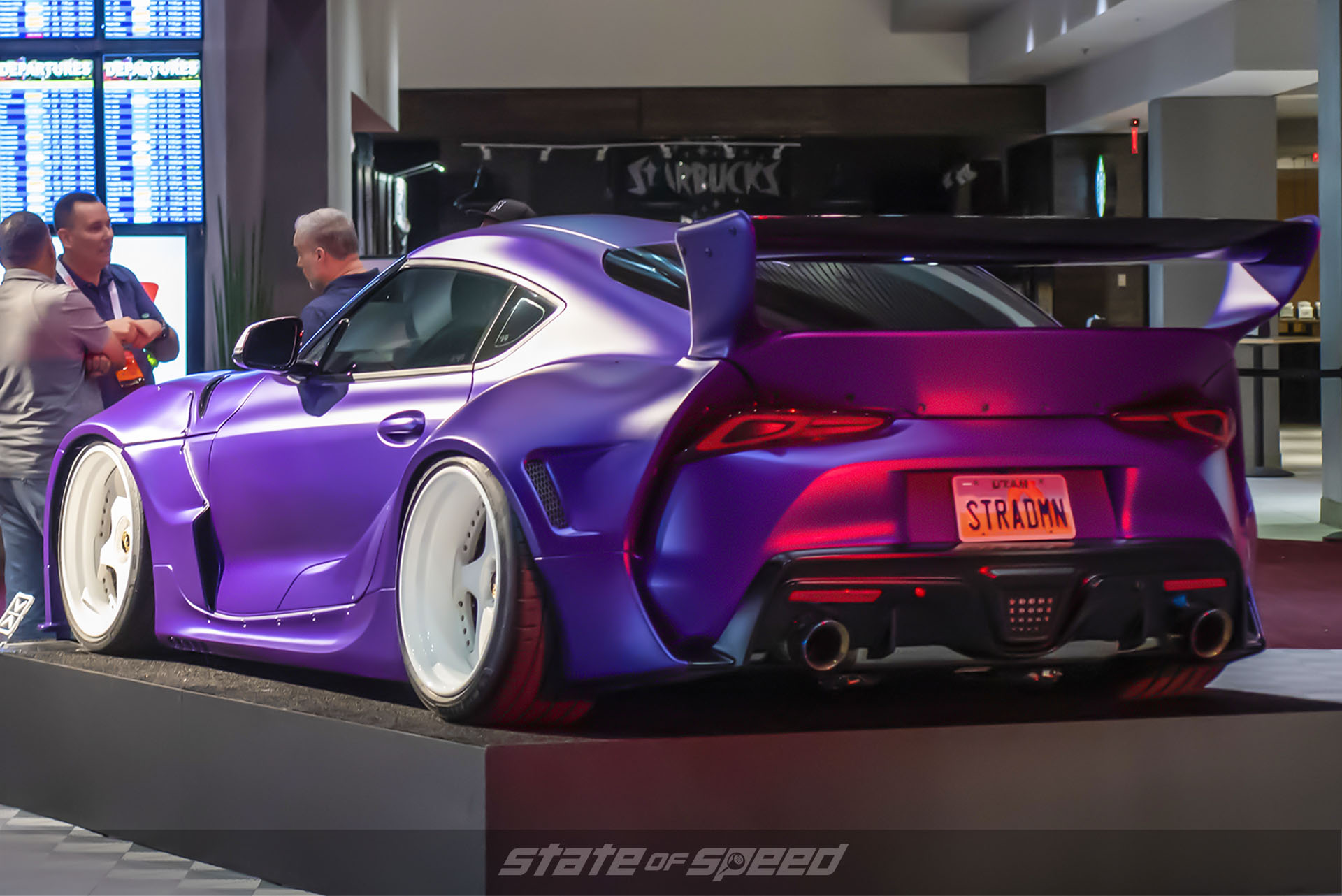 Two things Steph' did ditch was the direct injection that will be changed out for six 2,000 cc port fuel injectors, one for each cylinder, and the motor-driven viable inlet cam timing that will be disabled and set to max. He also junked the Supra's stock plastic intake and went for a 3D printed aluminum intake by Mountune, however, the stock throttle body was retained.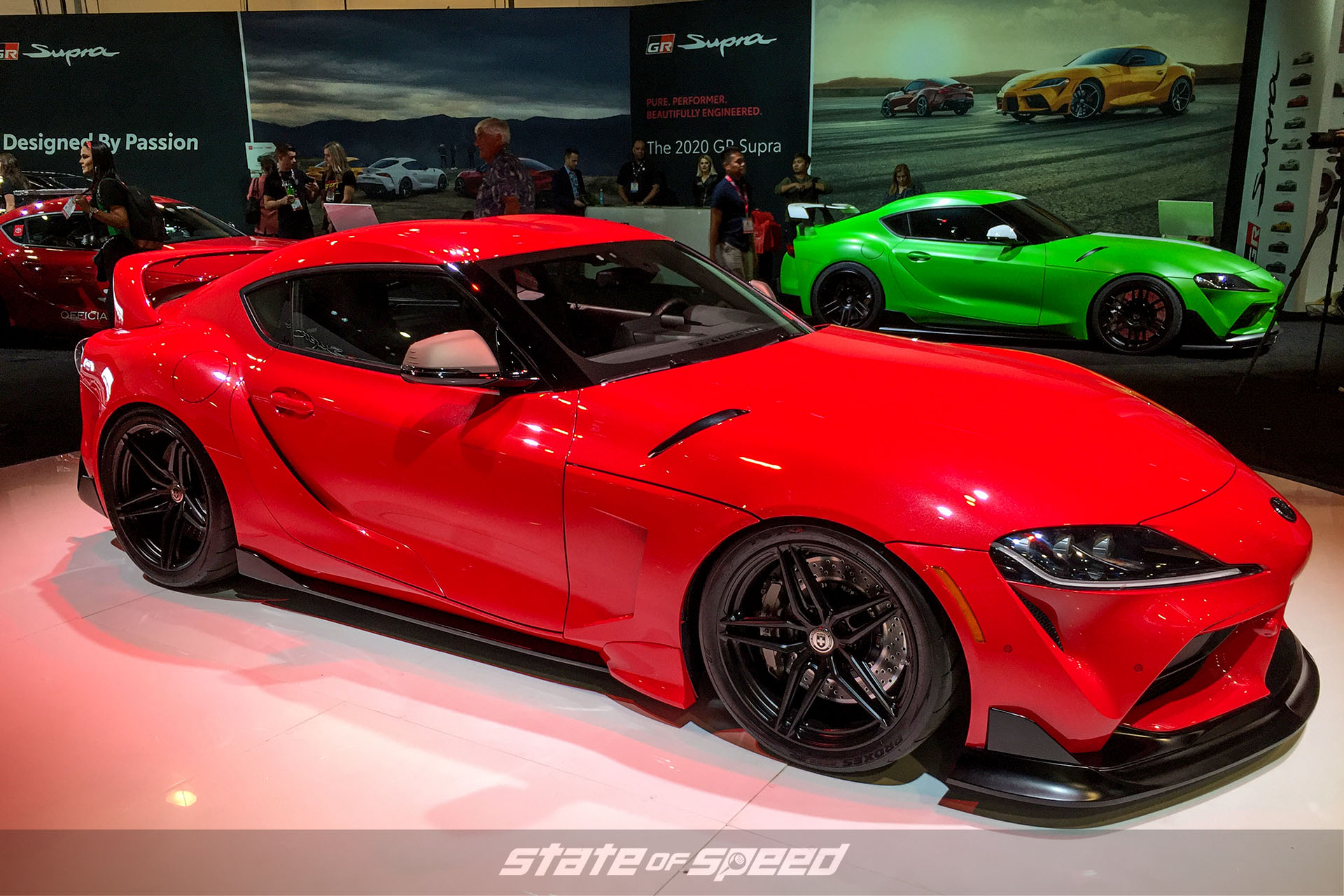 The other big change was to dump the stock Supra turbo, replacing it with a much larger Borg Warner EFR 9282 turbo fitted with a Full-Race.com turbo header and dual wastegates.
In stock configuration, the MKV Supra is good for 335 bhp and 369 lb-ft of torque as is the Beemer. Sixty mph comes in just 4.1 seconds and it tops out at a reasonable but electronically-limited 155 mph. Papadakis' modifications unfortunately remain unresolved because the factory computer is not able to be re-programmed to work with his 'old school' modifications. Steph' said, "The B58 is a really good engine but until we can go out there and make the power there is work to do with the fuel system and the ECM."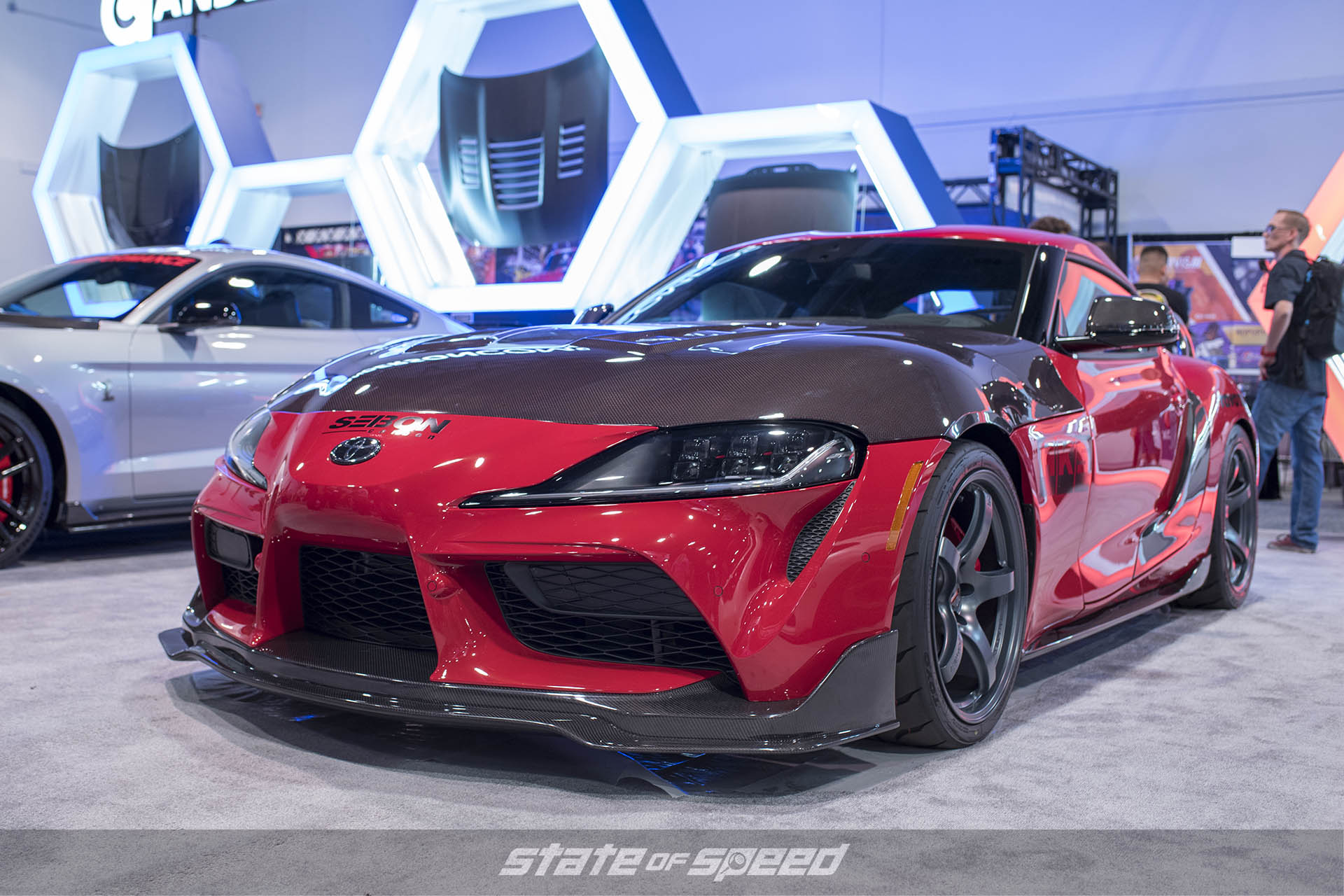 The styling of the MKV Supra is soft and organic through the sides but very aggressive in the front and rear facias that are perhaps a little busy but then it is a Supra. Aftermarket body kits and wings can make it more so. One of the car's distinctive features is the 'double bubble' roof that references the signature of the Italian styling house Zagato.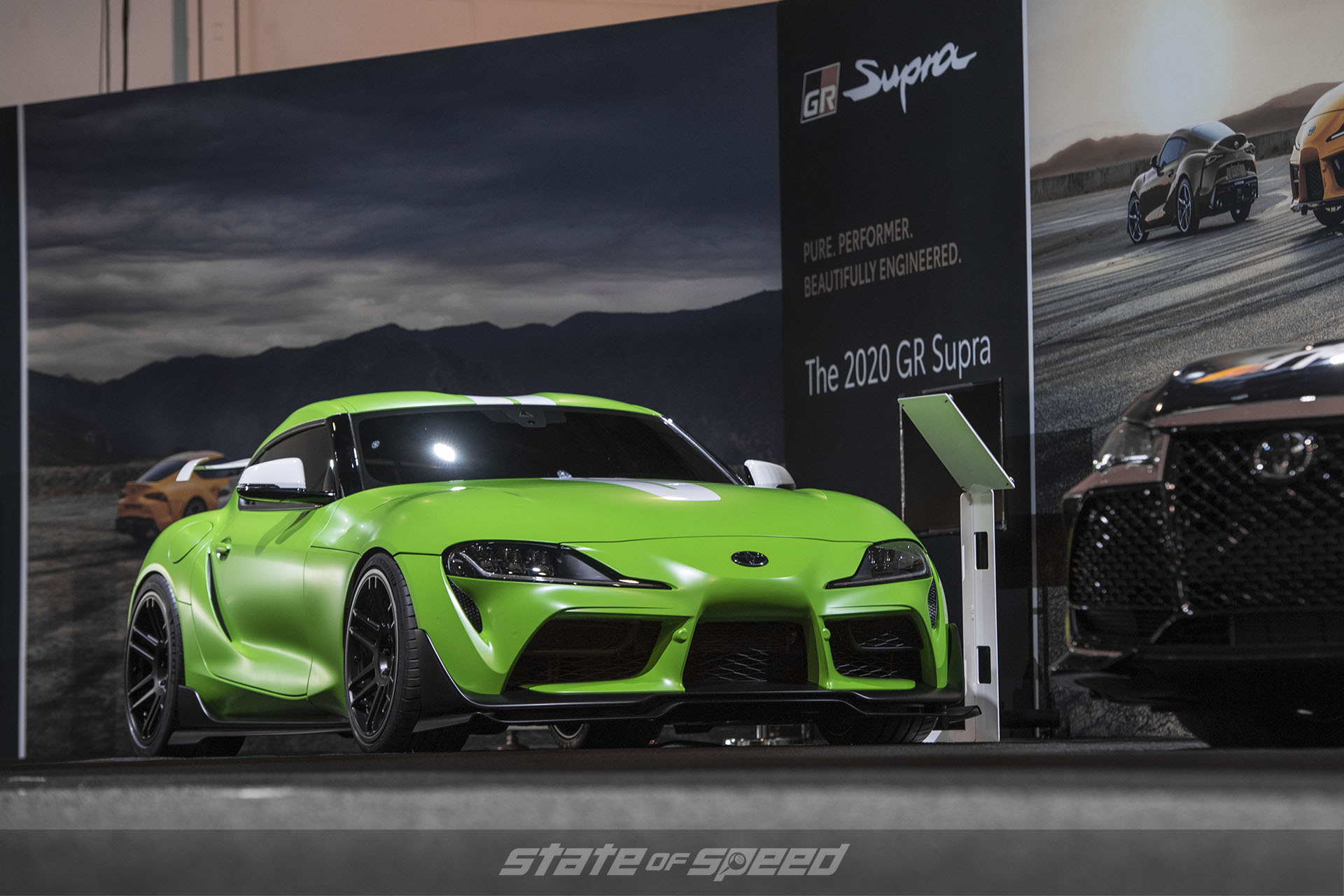 Ingress to the MKV Supra necessitates ducking your head but once in the seat the double bubble top affords good headroom. According to several reviewers, the interior looks like that of a BMW but now that we know it is a BMW perhaps that is to be expected. Soft -touch materials and BMW features, design cues and details give the interior a premium feel. However, one design feature that some find uncomfortable are the twin cup holders aft of the eight-speed shift lever. If you use them, the cups get in the way of your elbow. I don't have an answer for this other than not to use them but then why are they there if you can't use them? Another issue is the lack of trunk space and spare tire?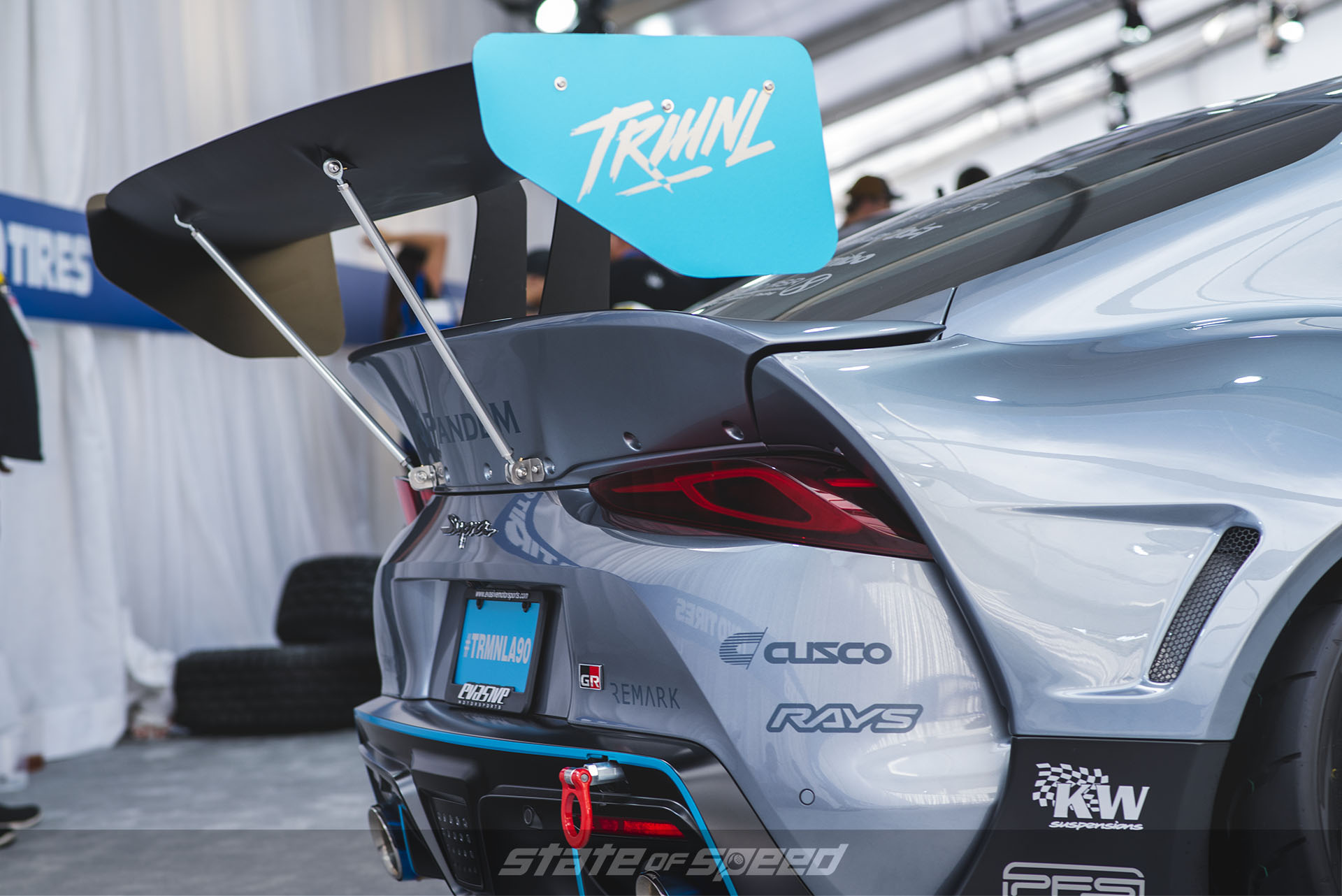 Overall, the Supra interior is snug, and I just don't see two-meter tall (6ft 5in) Jeremy Clarkson having much room for him, his ego and a camera man.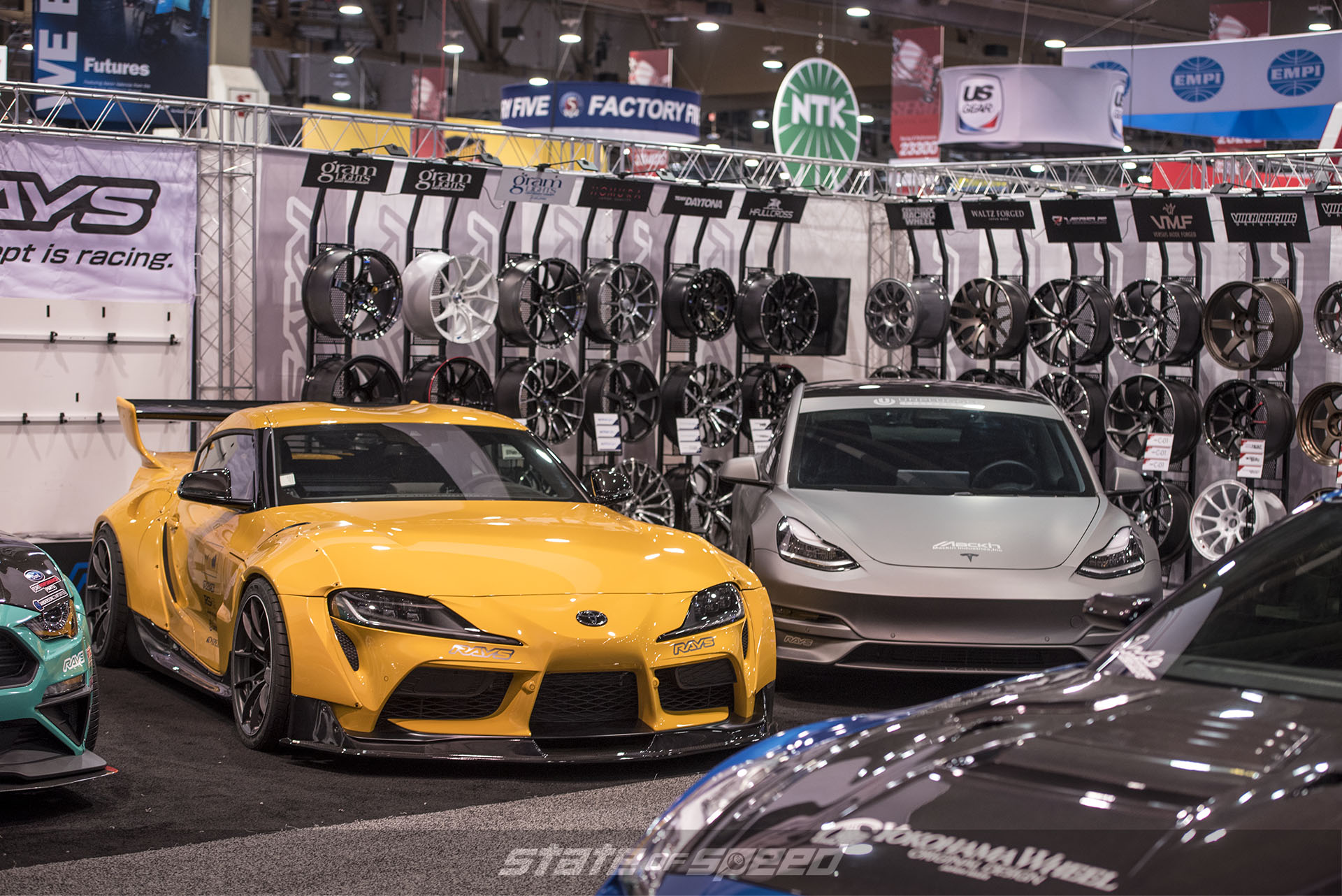 So, when all is said and done, how do we feel about the new BMW Supra. My guess is it's a bit of a compromise. It's not a Beemer and it's certainly not a Toyota but, it's a great sport coupe that is going to please lots of enthusiasts even if it rolls off the floor at around $50K or more.