1970 AMC Javelin: The "Other" Pony Car
In the late 1960's, the "Pony Car" wars were heating up – the Ford Mustang, debuting in the 1965 model year, defined this class of small, sporty coupes, and inspired General Motors to fire back with the Camaro and Firebird in 1967. Chrysler had their own entry into the fray with the Barracuda, which actually beat the Mustang to dealerships by two weeks in April of 1964. The "Big Three" US automakers were fully committed to these image-leading (and profitable) cars, and battled it out both on the showroom floor and at racetracks across the country.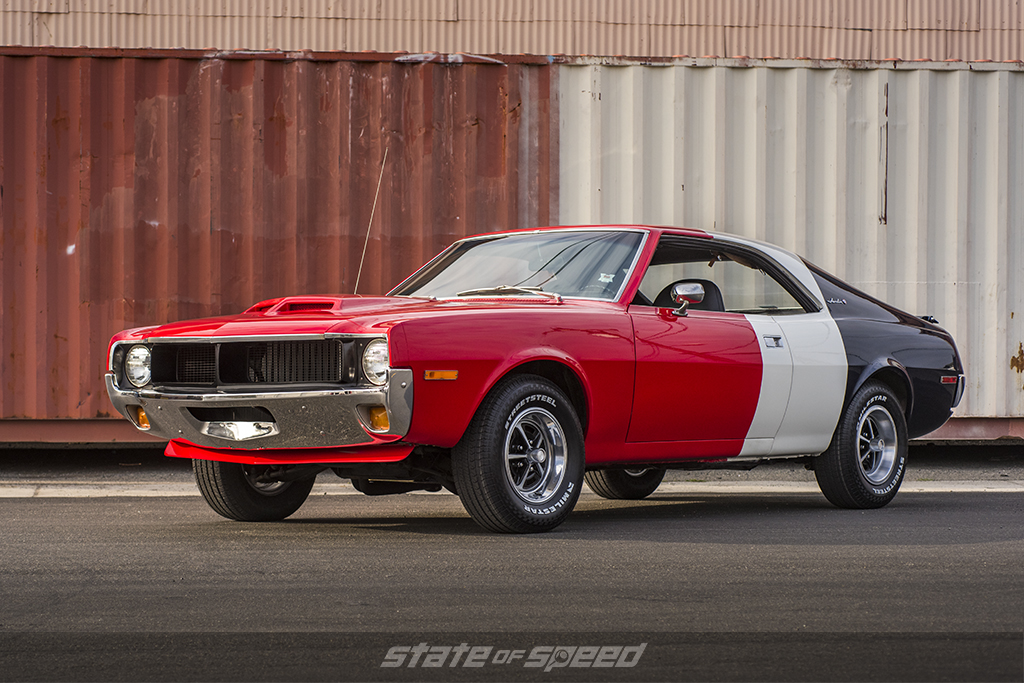 Meanwhile, America's "other" domestic manufacturer, AMC, introduced their own pony car for the 1968 model year. The Javelin, designed on a budget, became a dark horse competitor against their much better-funded rivals at the dragstrip and in Trans-Am road racing, and earned a level of respect that exceeded all expectations. With important tweaks for the 1970 model year, Penske Racing took to the track with legendary Roger Penske and Mark Donohue at the wheel in the SCCA Trans-Am Series in AMC Javelins painted with unmistakable red, white, and blue livery, and racked up an impressive record of success.
While AMC might be long gone – acquired thirty years ago by Chrysler – the "other guy" heritage still inspires collectors and enthusiasts to restore, drive, and enjoy their cars built in the heyday of American performance. The 1970 Javelin you see here, decked out in the iconic Penske Racing tri-color paint job, is a perfect example. But it's not an easy road, compared to being a fan of Chevy, Ford, or even Mopar classics.
"That car has a 400 horsepower 390 in it, and we had a hell of a time trying to source parts to build it," explains Darin Smith of DWS Classics in Huntington Beach, California. "It took us a couple of months just to find parts. The owner didn't have an unlimited budget, so we had to send away for parts instead of going to an AMC specialist and just buying a prebuilt motor."
1970 was a watershed year for the Javelin; the first-gen AMC pony car received updated styling, but more importantly, an improved front suspension layout, lighter safety glass, and new power options. Our feature car captures the essence of the optional "Go Package" with front wheel disc brakes, Magnum 500 wheels, and upgraded tires.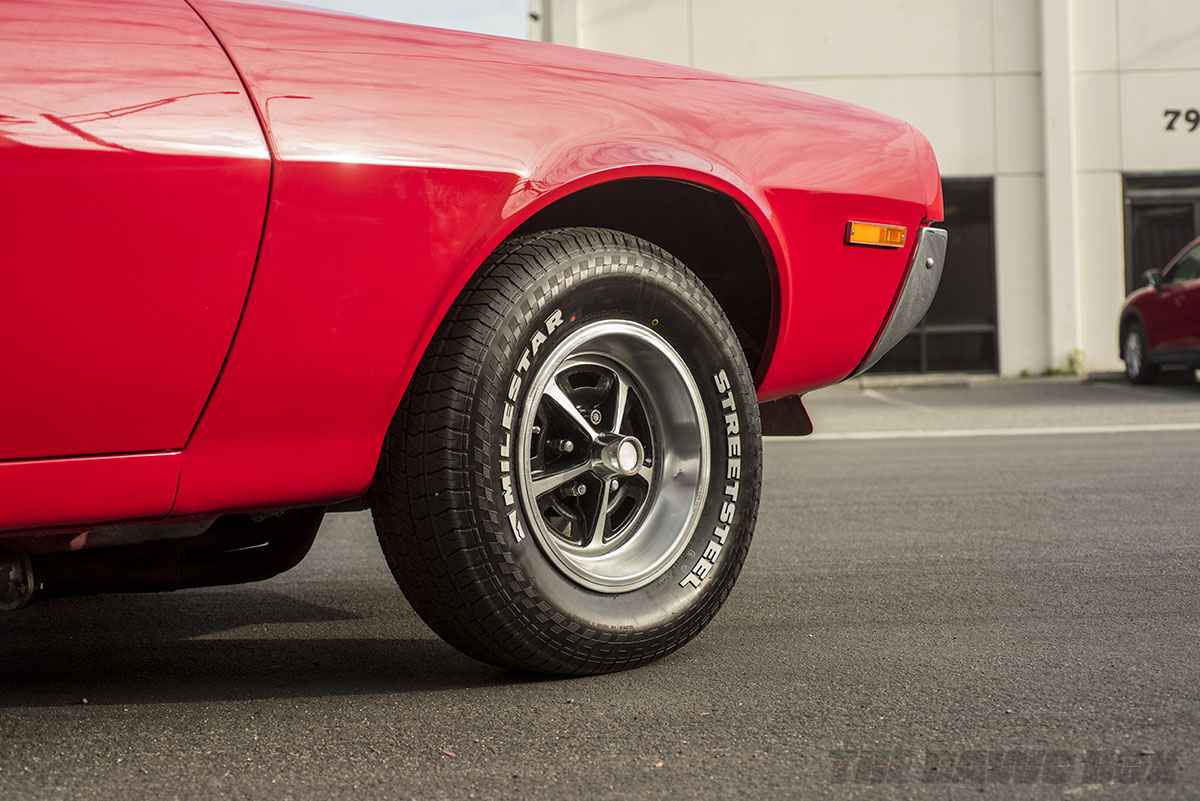 No aspect of automotive performance has come farther since this Javelin left the assembly line than tire technology, but the "pro touring" route, with big wheels and low-profile rubber, isn't for everyone. To respect the AMC's heritage while still reaping the benefits of five decades of tire technology progress, this car wears Milestar Streetsteel all-season high performance radials. The look is spot-on with solid raised white lettering and a checkered flag sidewall design, but the original factory rubber couldn't hold a candle to the Streetsteel's dry grip, wet performance, steering stability, or all-season traction.
Turns out that getting the tires right was the easy part. Per Smith, "It was tough to source parts for, but it's a real cool car now that it's done, and it gets a lot of attention, especially with that paint job. People swarm on that thing." Despite the challenges of doing it right, Smith says he's ready to take on the next project involving America's "other" car company. "I'd gladly do another AMC, especially an AMX, or an SC/Rambler – I'd love to do one of them."
The end result is a car that's fun to drive, responsive, and powerful, that won't be lost in a crowd at the local cruise night or weekend show-and-shine. Smith sums it up: "You can't be shy, because you are going to get a lot of attention anywhere you go."