Ken Block's Next Big Project: The Hoonifox
April 30, 2020 – Ken Block, along with Hoonigan's Brian Scotto and designer Ash Thorp gave the world a behind the scenes look at the new car that will likely be tearing up the emptied streets of cities around the world in the next Gymkhana film. This new project, in true fashion, will be as wild and unique as Ken's previous builds. The platform of choice this time around is a Foxbody Mustang earning the fitting nickname; The Hoonifox.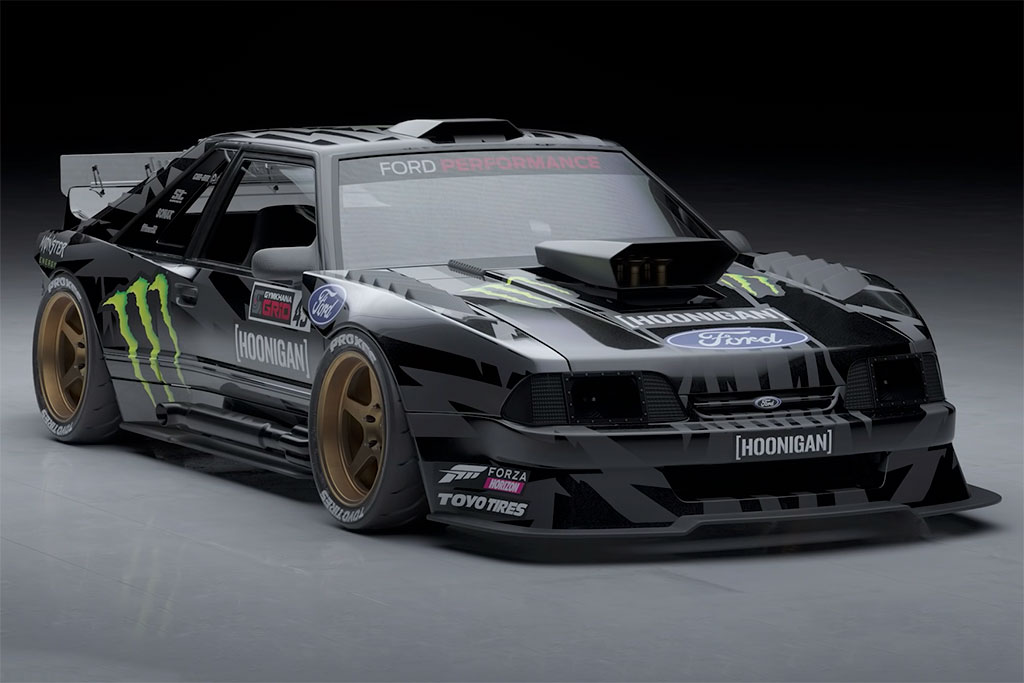 Ken and Ash have a history collaborating, building the Cosworth "Cossie" last year. Thorp is a well known designer who's work is seen throughout video games and Hollywood, and is most recently credited with designing the new Batmobile for the upcoming reboot by Matt Reeves.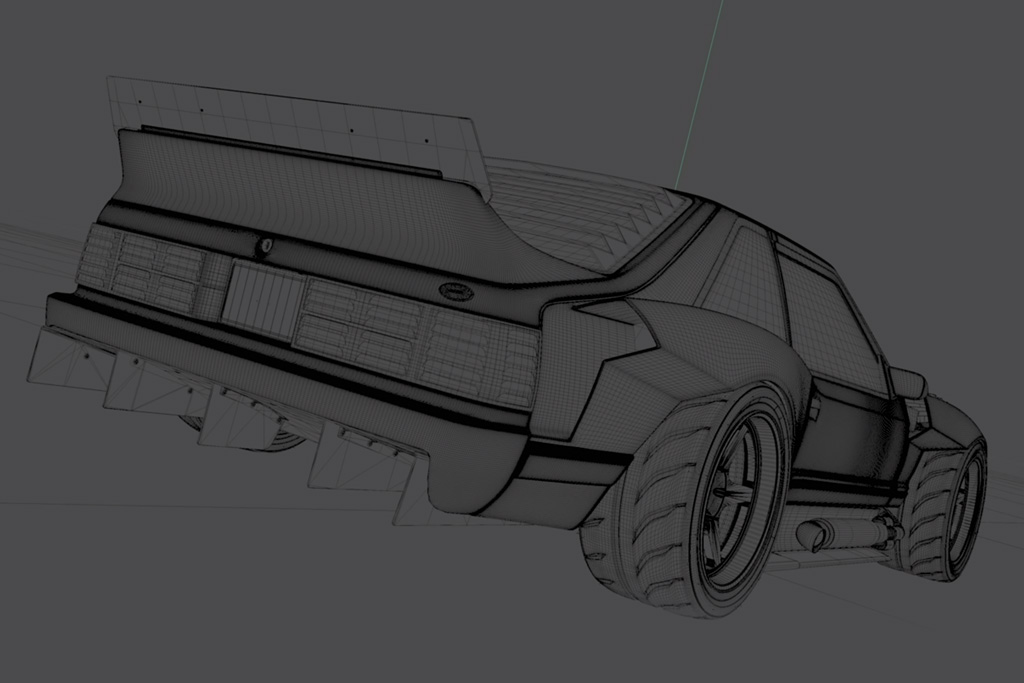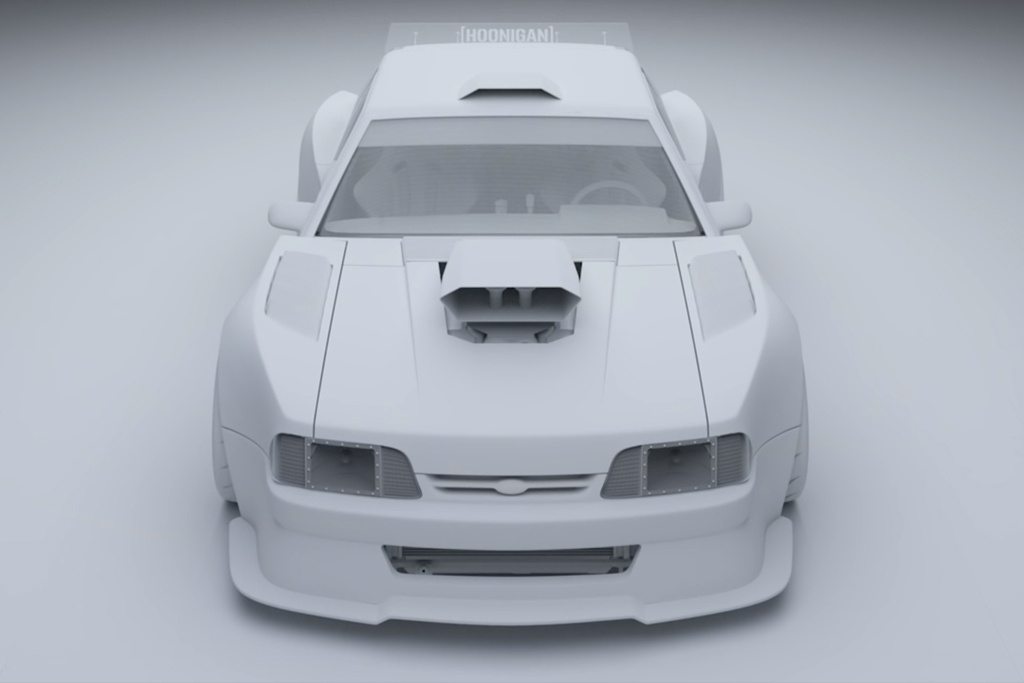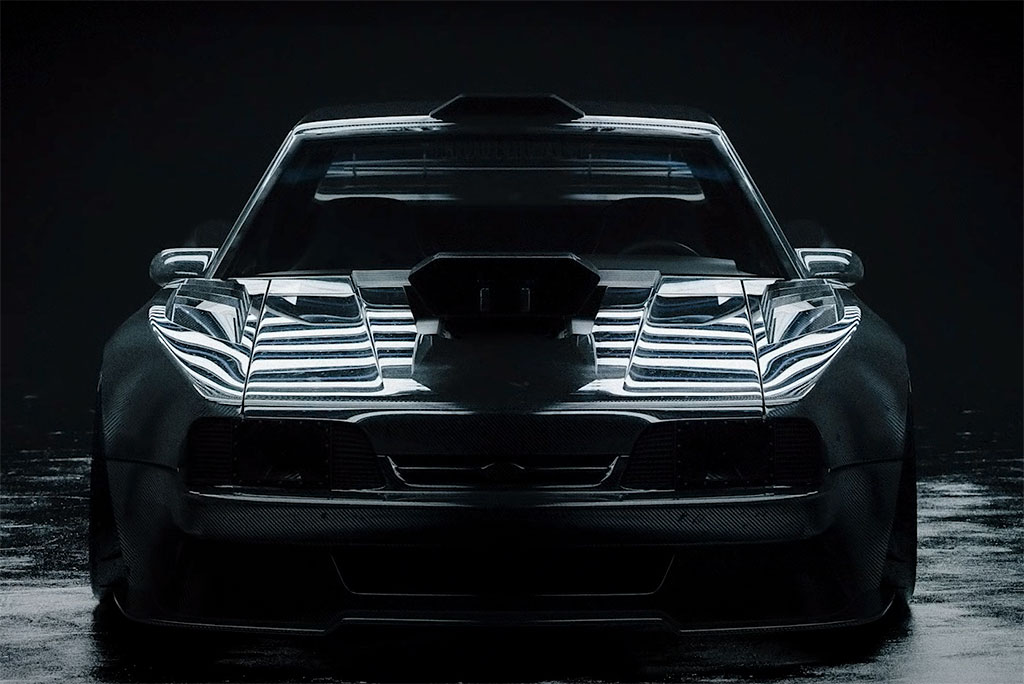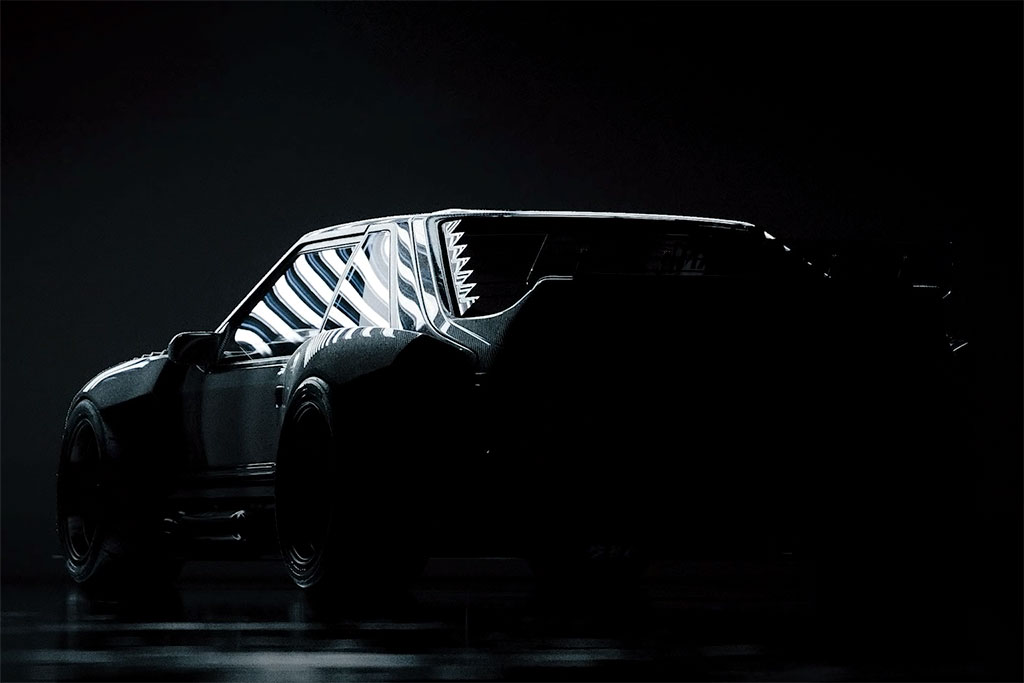 Ken shares his inspiration for the Hoonifox, saying that he was thinking about the early days of his Mustang Fastback build, the Hoonicorn, and its "simple and raw" nature. A Foxbody Mustang turned out to be the simple and raw platform he was looking for. Additionally, Block shares that he drew some inspiration from the '80s and Miami Vice vibes and even threw in possibly doing the next Gymkhana in Miami.
Ash Thorp's renderings of the Hoonifox are aggressive and shows other livery variations he came up with like an all carbon fiber version, a murdered out white version, and the aformentioned '80s version.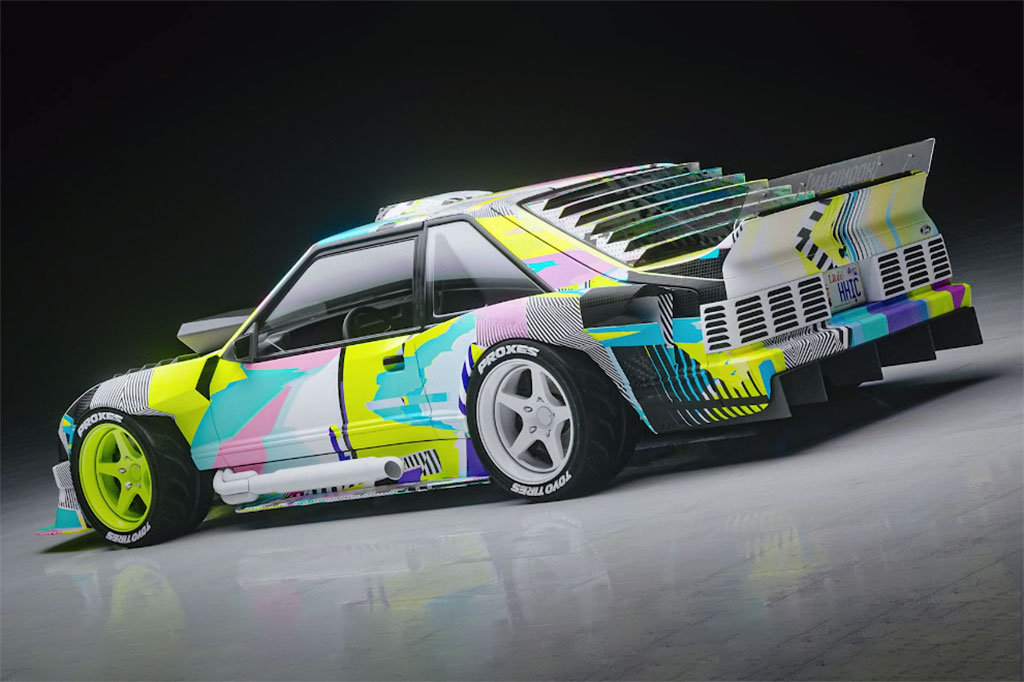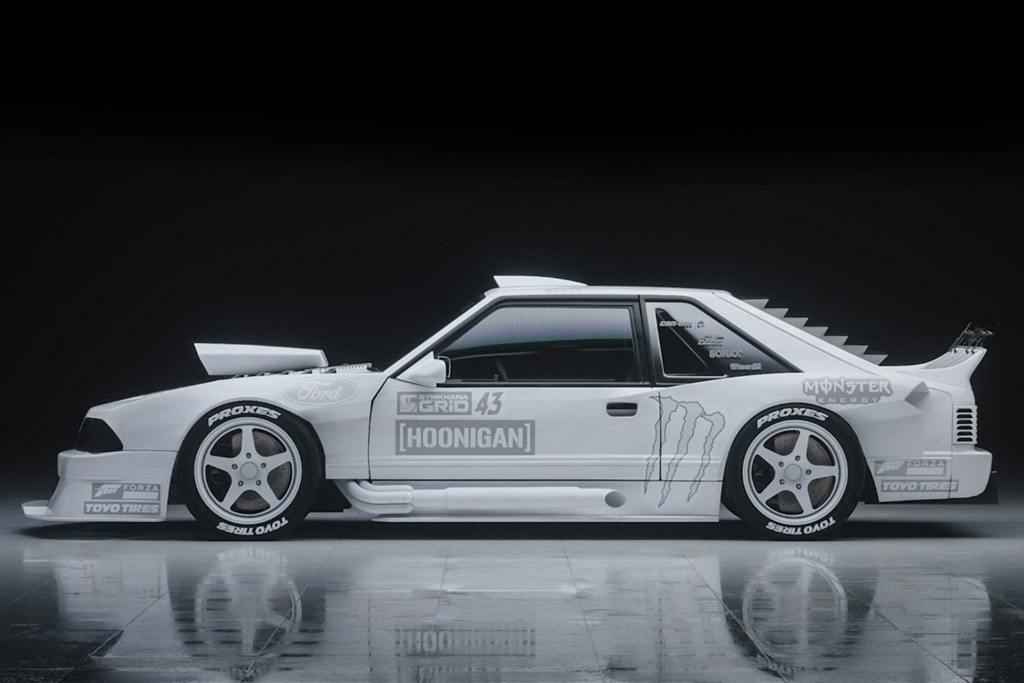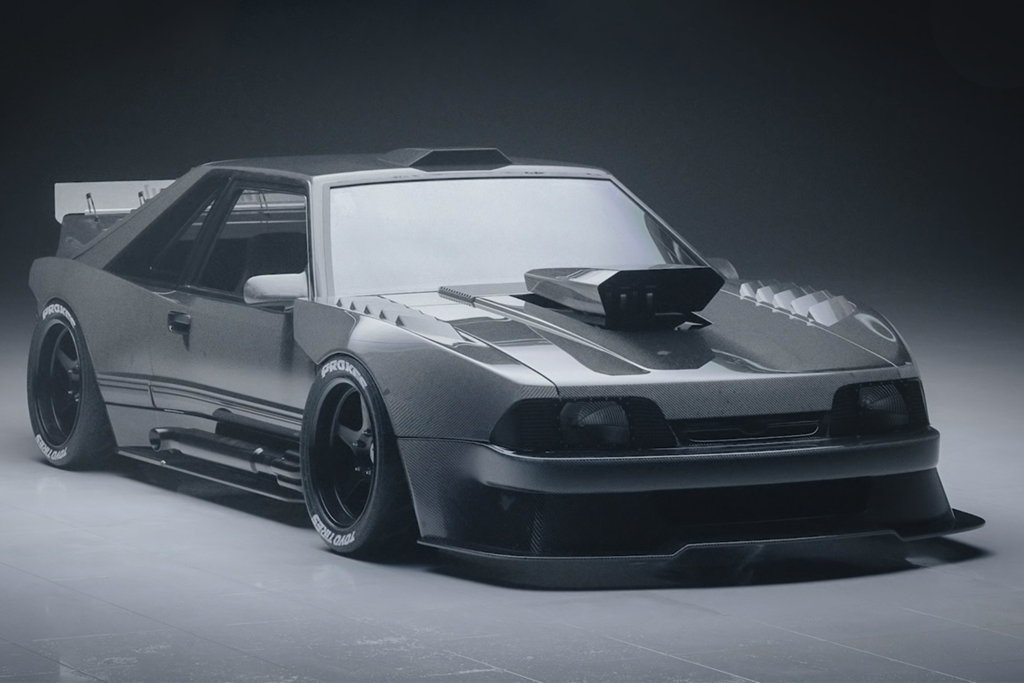 No word was given on what powerplant was going to be thrown into the Hoonifox, but given Ken Block's build history, it will be anything but boring… and probably AWD.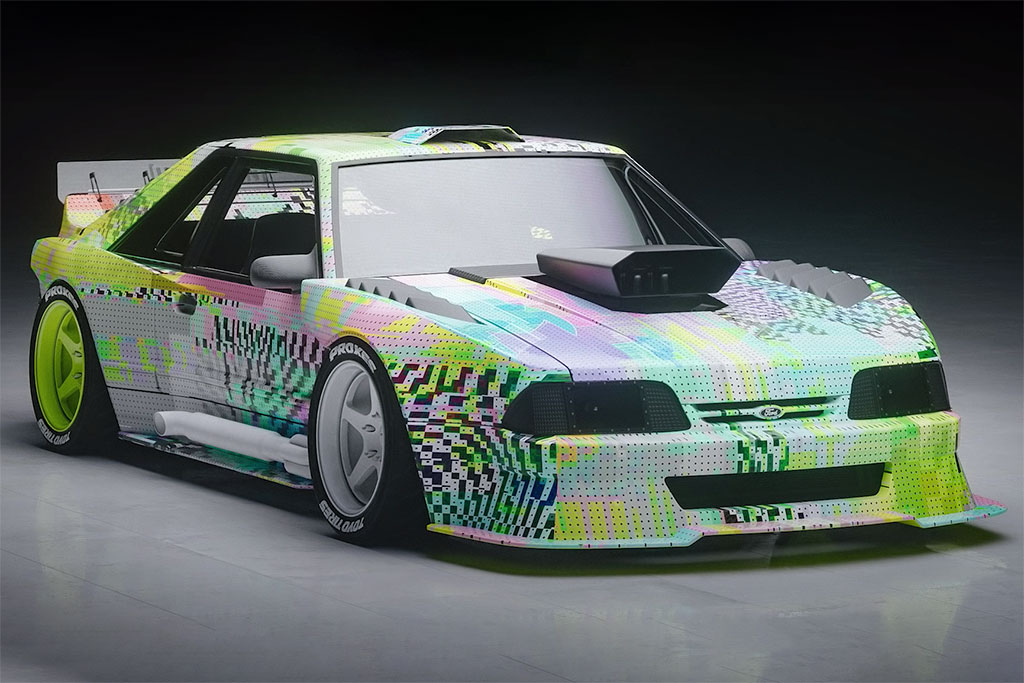 Watch the Hoonifox reveal here: